Israel, Italy Record Lowest Mobile Internet Costs
Mobile internet traffic almost doubled in the last eight years, and today, more than 60% of all website traffic comes from people using mobile devices. But, as the global mobile data coverage gap continues to narrow, the price gap remains wide.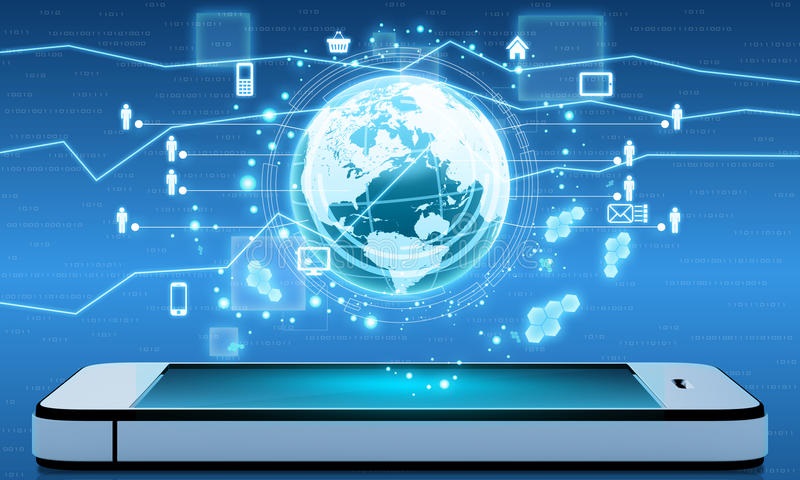 According to data presented by CasinosEnLigne.com, Israel and Italy have the cheapest mobile internet in the world, while Japan, the US, and Switzerland are among the most expensive countries globally.
Many of the cheapest countries have excellent mobile and fixed broadband infrastructure, which allows providers to offer large amounts of data at reasonable prices, reports ITOnline.
In some countries, economic outlooks also dictate the price, which has to remain low so people can afford it.
According to data from the UK-based price comparison website cable.co.uk, which analysed almost 5 300 mobile data plans across 233 countries, Israel has by far the cheapest mobile internet, with one gigabyte of data costing an average of $0.04 in 2022.
Italy placed second in the global ranking, with a low cost of $0.12 per 1GB. India, France, China, and Spain follow, with $0.17, $0.23, $0.41, and $0.60, respectively.
Although six times more expensive than Italy and almost 20 times more than Israel, the United Kingdom ranked somewhere in the middle of this chart with a cost of $0.79 per 1GB.
On the other hand, Japan, the US, and Switzerland have some of the costliest plans among developed countries.
For instance, 1GB of mobile data in the US costs an average of $5.62, which is seven times more than in the UK, 13 times more than in China, and 46 times more expensive than the average cost in Italy.
The price difference in Switzerland is even worse, with the average cost of mobile data being 61 times larger than in Italy and nine times the UK average cost.
Japanese mobile data plans are also much more expensive than in other countries. Last year, 1GB of mobile data in the country cost an average of $3.85, nine times the price the Chinese paid and 16 times the average cost in France.
Regionally, North America is the most expensive overall, with an average cost of $4.98 per GB, way above the global average of $3.12. Statistics show Canada is the most expensive country in the region, with a cost of $5.94, followed by the US.
The average cost of mobile internet in Western Europe was far below these figures. Last year, Europeans paid an average of $2.72 per 1G of mobile data, or 45% less than in North America and 12% less than the global average.
That is still far more expensive than the price seen in Asia, which had an average cost of only $1.47 in 2022.
Liquid Dataport Launches Shortest Fibre Route
The much anticipated 3,800km route marks a new era in East-West connectivity on the continent, adding to Liquid's One Africa Digital Network, which now spans 110,000 km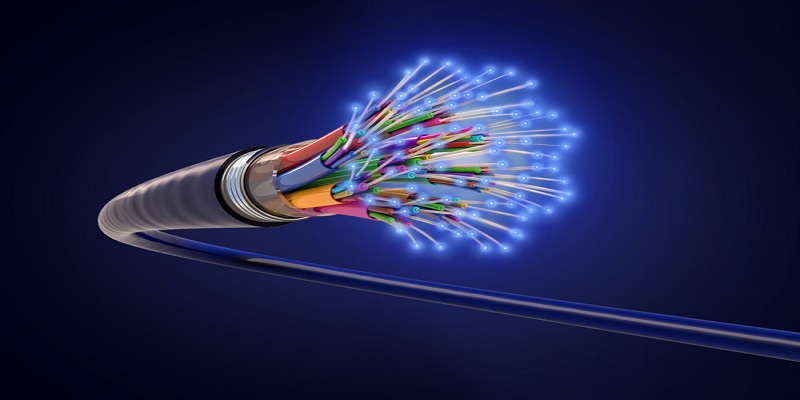 Liquid Dataport, a business of Liquid Intelligent Technologies, a pan-African technology group, has launched its newest fibre route connecting Mombasa, Kenya, to Muanda on the west coast of the Democratic Republic of Congo (DR Congo).
This is the shortest route connecting East to West Africa, reducing data transmission latency by 20 milliseconds, with the much anticipated 3,800km route marking a new era in East-West connectivity on the continent, and adding to Liquid's One Africa Digital Network, which now spans 110,000 km.
The fibre route connects Kenya and DRC, passing through Uganda and Rwanda and bringing more reliable and affordable broadband connectivity to over 40 million people living and working in all the major cities along the route.
The latest route complements Liquid's earlier achievement, already a first, in 2019, linking Dar Es Salaam to Muanda on the West Coast of DR Congo via Zambia.
Hardy Pemhiwa, President & Group Chief Executive Officer of Liquid Intelligent Technologies, said, "The real challenge today is closing the access-usage gap in Africa so that more Africans can use the internet technologies available to them, now and in the future.
"This East-West route which complements our existing Pan Africa fibre network is significant because it is helping to solve that problem – it not only brings global traffic to the continent but also improves the cost economics of Africa's broadband Internet access."
The new East-West route enables Liquid's customers to take advantage of capacities ranging from 1Mbps to 100,000Mbps. It enables cloud supplier redundancy with access to multiple data centres and cable landing stations, ensuring maximum uptime. This is hugely beneficial to the many businesses in East, Central & Southern Africa that are embarking on their digital transformation journey.
In order for African enterprises to expand continentally and compete with their global counterparts, they need stable, reliable connectivity with low latency and access to numerous digital tools to optimise their businesses.
"We have a significant number of wholesales, enterprise and hyperscale customers along this route, and we fully support them in operating their global networks.
"The availability of our latest and shortest East to West route brings many proven economic and social benefits – from providing access to online educational resources to creating more jobs and driving the adoption of new technologies," said David Eurin, Chief Executive Officer of Liquid Dataport.
The Mombasa-Muanda route will help global organisations looking for Internet resiliency avoid the Red Sea and Europe routes which have become bottlenecks for global Internet traffic and will provide faster fibre connectivity to landlocked countries on the African continent, creating significant attractiveness for growing connectivity hubs in Kenya and DRC.
AMS-IX, MDXi Launch New Internet Exchange For Lagos, Nigeria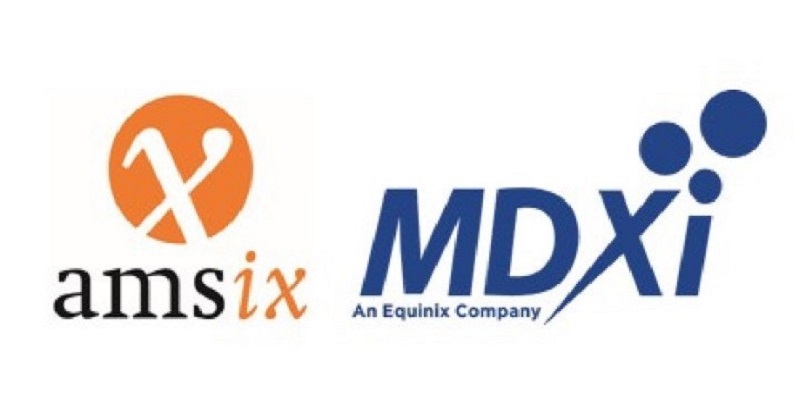 AMS-IX, one of the largest Internet Exchange operators in the world, and MDXi, an Equinix company, have announced the launch of a new Internet Exchange in Lagos, Nigeria. 
The new Internet Exchange, AMS-IX Lagos, is situated in the carrier-neutral data center of MDXi, an Equinix Company.
Under the terms of the partnership, MDXi will serve as the commercial partner of AMS-IX and the regional sales and marketing arm for AMS-IX Lagos.
AMS-IX will run the technical and operational management of the exchange.
AMS-IX Lagos aims to become an important content hub for West Africa, enabling regional and local ISPs, carriers, and Internet Exchanges to aggregate content from large global Content Delivery Networks, hosting companies and application providers.
In the coming months, MDXi, an Equinix Company and AMS-IX will focus on seeking alliances with local telecom operators and IX's and supporting local ecosystems.
AMS-IX Lagos will launch with over 25 connected networks as AMS-IX and MDXi, an Equinix Company migrate and onboard the existing connected networks of West Africa Internet Exchange (WAF-IX) in the coming month.
Connected networks at WAF-IX include large CDNs and application providers such as Cloudflare, Microsoft and Google.
Peter van Burgel, CEO of AMS-IX said, "We intend to add value to the local carriers and IXs by attracting even more content players to the region and supporting the local connectivity community.
"This is a very exciting project for us as we see it as an important stepping stone for bringing low-latency affordable Internet available for the West-African region."
Funke Opeke, Director MDXi, an Equinix company states "This partnership enables MDXi to deliver value to the rich ecosystem of network operators, carriers, content providers, cloud services providers, and enterprises that we have present in the data center.
"The AMS-IX partnership will help MDXi consolidate its role as a content hub not just for Nigeria, but for Francophone and English-speaking West and Central Africa."
AMS-IX (Amsterdam Internet Exchange) is a neutral member-based association that operates multiple interconnection platforms worldwide.
Its leading platform in Amsterdam has been playing a crucial role at the internet's core for almost 30 years and is one of the world's largest hubs for internet traffic with over 11 Terabits per second (Tbps) of peak traffic.
Connecting to AMS-IX ensures customers such as internet service providers, telecom companies and cloud providers that their global IP traffic is routed in an efficient, fast, secure, stable and cost-effective way.
This allows them to offer low latency and engaging online experiences for end-users. AMS-IX interconnects more than 1000 IP networks in the world.
AMS-IX also manages the world's first mobile peering points: the Global Roaming Exchange (GRX), the Mobile Data Exchange (MDX) and the Internetwork Packet Exchange (I-IPX) interconnection points.
MDXi, an Equinix company is West Africa's leading data centre company, boasting carrier-neutral data centres with a combined capacity of 5 MW across the key markets of Nigeria, Ghana, and Cote d'Ivoire. It provides access to all leading internet exchanges, network providers and ISPs in the West African region.
Smile Offers Customers Free Streaming Data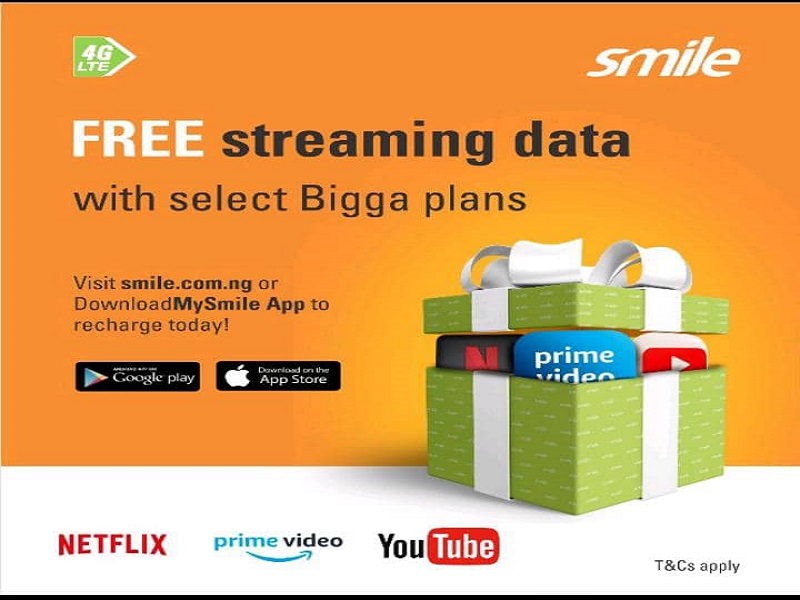 Smile Communications, Nigeria's foremost and leading mobile broadband provider has introduced a new offer to its teeming customers.
The new offer allows for FREE Streaming data for consumers to stream their favourite content on YouTube, Netflix, and Amazon Prime Video absolutely FREE.
Abdul Hafeez, Chief Marketing Officer, Smile Nigeria, said of the offer, "We are giving our customers so much more when they purchase any of our select Bigga plans with FREE streaming data, so they can have fun engaging with their favourite entertainment and social media services for longer."
All Smile customers who recharge a Bigga plan, from 1.5GB to 20GB, priced from N1,000 to N5,000, will get an additional 3GB to 5GB FREE streaming data to use between 11 pm and 6 am on YouTube, Netflix, and Prime Video.
Smile said in a statement that with this offer, consumers get access to FREE Youtube, FREE Netflix, and FREE Amazon prime video when they subscribe to any of the select Bigga plans from Smile.
"We are still a consumer-centric organisation that understands the huge financial responsibilities associated peculiarly with the first quarter globally and want to cushion these effects with extra value for our consumers while encouraging other Nigerians to get on the Smile network to enjoy this and many other goodies from Smile," Hafeez concluded.
Smile communications led in voice call acquisitions in the past year and are poised to enter new markets, as well as deliver several firsts within the telecommunications operating space as the year progresses.
Industry watchers are of the opinion that Smile is a brand to look out for in 2023.