ITU Approves Report On Preparatory Studies For WRC-23
ITU Member States have approved a major report on the technical, operational, and regulatory materials for the preparation of the World Radiocommunication Conference 2023 (WRC-23), according to a news report in IT-Online.
The report summarises and analyses the results of extensive technical studies conducted by members of the ITU Radiocommunication Sector, as well as possible solutions to satisfy WRC-23 agenda items.
The report was approved at the conclusion of the 2nd session of the Conference Preparatory Meeting (CPM23-2) held in Geneva last week.
"The global management of radio frequency spectrum and associated satellite orbits is at the heart of ITU's strategic goals to achieve universal connectivity and sustainable digital transformation," says ITU Secretary-General Doreen Bogdan-Martin.
"With the uptake of innovative digital services accelerating worldwide, it is critical that we ensure they are secure, reliable, affordable, and accessible, especially to the 2.7 billion people around the world who remain offline."
The CPM Report represents a major step in the preparations for WRC-23 which will be held in Dubai from 20 November to 15 December 2023.
The key issues highlighted during the two-week meeting include:
Identification of additional frequency bands for the continued development of International Mobile Telecommunications (IMT), including the use of high-altitude platform stations as IMT base stations for the universal deployment of wireless networks.
Improvements to the international regulatory framework for geostationary orbit (GSO) and non-geostationary (NGSO) satellites while promoting equitable access for all countries.
Use of satellite technologies for broadband services to improve connectivity, particularly in remote areas.
New spectrum to enhance radiocommunications in the aeronautical mobile service, including by satellite, and facilitate the use of Space Research and Earth exploration-satellite services for climate monitoring, weather prediction and other scientific missions.
The modernisation of the Global Maritime Distress and Safety System (GMDSS).
Regulatory framework for the use of earth stations in motion on board aircraft and ships for communication with the geostationary orbit (GSO) and non-geostationary (NGSO) satellites.
The future of the ultra-high frequency (UHF) broadcasting band which has implications for television broadcasts, programme-making and special events, as well as public protection and disaster relief.
Over 1 900 participants from 125 ITU Member States attended CPM23-2. Also in attendance were representatives from ITU Radiocommunication Sector Members, as well as delegates from various United Nations agencies and international organisations.
"The discussions and consensus achieved during CPM23-2 will pave the way to a successful world radiocommunication conference," says Mario Maniewicz, director of the ITU Radiocommunication Bureau.
"The outcomes of WRC-23 will have a tremendous impact on the development of innovative, futuristic radiocommunication services that enable secure, faster, and seamless global communications for all."
Cindy-Lee Cook, the chairperson of CPM23-2, adds: "I am delighted that we have finalised this significant milestone in the preparations for WRC-23 despite the challenges posed by the Covid-19 pandemic from the start of the preparatory process.
"During the four-year study period, we experienced first-hand how essential digital connectivity is. This highlights the importance of the work we do to find new and innovative ways to provide broadband connectivity using terrestrial and space-based communication technologies."
World radiocommunication conferences, held every three to four years, review and revise the ITU Radio Regulations, the international treaty governing the use of the radio-frequency spectrum, including satellite orbits.
MultiChoice, Rapyd And General Catalyst Launch Moment For Integrated Payment In Africa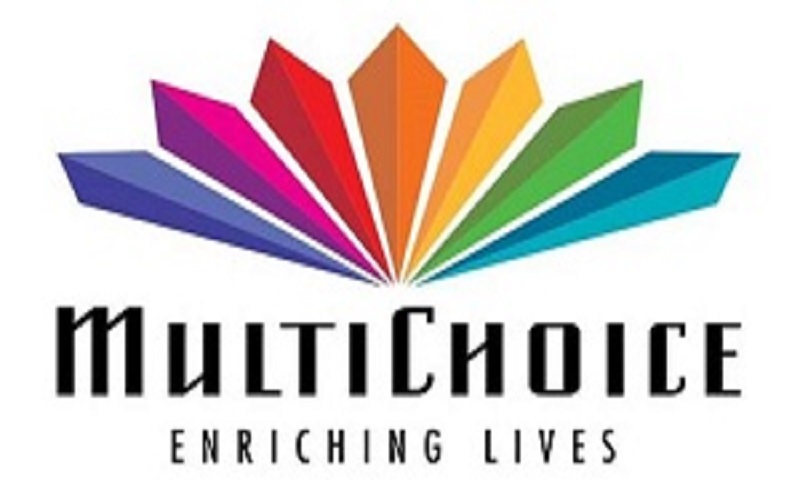 Pay-TV group MultiChoice Group, Rapyd and General Catalyst have announced a joint venture aimed at developing an integrated payment platform for Africa.
The joint venture will operate under a new company called Moment.
Moment will consolidate the USD 3.5 billion in payments that the MultiChoice Group processes annually to expand options for subscribers and make payment processes efficient, as well as extend the payment network to African and global businesses.
Moment offers expanded payment infrastructure for businesses across Africa to help them collect and make payments easier, quicker, and more affordable in any manner that their buyers or suppliers prefer.
The new company will also offer additional options for consumers to spend and save money. The aim is to transform the African payments landscape by making digital payments more accessible and reliable for domestic, cross-border, and global payments, according to Calvo Mawela, MultiChoice Group CEO.
MultiChoice said the long-term plan is to provide the infrastructure for pan-African payments for the 44 million small businesses operating on the continent.
It is also to turn 90 per cent of retail transactions that are currently taking place in cash into digital payments.
Moment aims to make digital transactions more accessible to the 350 million consumers that are underbanked or not banked at all.
Price Hikes: Don't Blame DStv, Blame Our Government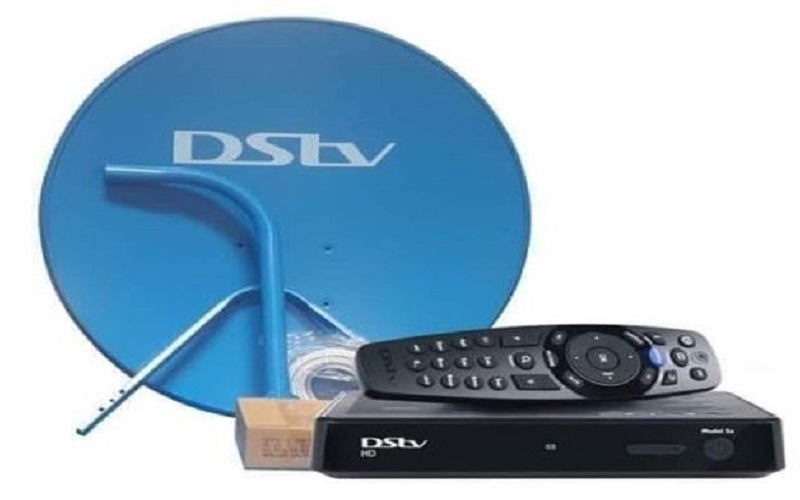 By Chris Kehinde NWANDU
Early this morning, I woke up to see a text message from DStv. I thought it was their usual message informing subscribers of new programmes but alas what I saw almost totally ruined my day.
A sample of the message sent to DStv Premium subscribers' decoders reads: "Dear Customer, due to rising costs of business operations, please note that from May 1, your monthly subscription (Premium) will be N24,500. To retain your old price of N21,000 for up to 12 months ensure you are active by April 30."
The new regime will also see the price of the Compact+ bouquet move to N16,600 from N14,250 monthly. Subscribers on the Compact bouquet will, under the new price regime, pay N10,500 as against N9,000, with those on Confam set to pay N6,200 as against N5,300. Those on DStv Yanga and Padi will pay N3,500 and N2,500 respectively as against N2,950 and N2,150.
On the GOtv service, subscribers on the GOtv Supa package will pay N6,400 as against N5,500, with those on GOtv Max paying N4,850 as against N4,150. GOtv Jolli subscribers are due to start paying N3,300 as against N2,800, with the tariffs on GOtv Jinja and GOtv Lite also rising from N1,900 to N2,250 and N900 to N1,100 respectively.
To cushion the effect of the price review, MultiChoice Nigeria, as usual, has made a price lock offer to subscribers, who renew their subscriptions before their due dates. The offer allows customers to pay the old rates for 12 months if they pay monthly before the expiration of their subscriptions. Similarly, it grants subscribers, who pay for one year at a go, before the new prices kick in, the opportunity to pay the old tariffs.
My immediate reaction was to downgrade my DStv bouquets immediately after the current subscription lapses. I have two different DSTV decoders at home and I have been managing my payments monthly because (I am not a lover of dual view).
Who is thinking of paying for an increased subscription in this Buhari/Emefiele era, I asked myself. To me, that was insensitive on the part of DStv. Haba! Kilode?
But on second thought, I asked myself some pertinent questions: what if Nigeria has not experienced a price increase in the past year? A loaf of bread that costs about N500 last year is now between N1000-N1,200, same with staple food like rice, beans, yam, and even our own 'pure' water, all have hit the roof.
You may call DStv a luxury product, but I am aware that even Startimes increased its subscription recently too.
The new prices, which took effect on 14 April, will see StarTimes Basic bouquet customers on DTT (antenna) pay N2,100 monthly, as against the previous sum of N1,850, while customers on its Classic bouquet will pay N3,100 monthly as against the previous N2,750 tariff. The price of the Nova bouquet also went up from N900 to N1,200.
The company's subscribers using DTH (Dish) are similarly affected, with the tariff on the Smart bouquet rising to N2,800 per month from N2,600, while the Super bouquet will now attract a monthly tariff of N5,300 as opposed to N4,900. The Nova bouquet has its tariff raised to N1,200 from N900.
StarTimes explained that the price review had to be made because of suffocating economic conditions, to which it had to respond to ensure it is able to continue providing the level of service to which its subscribers are accustomed.
The GSM companies have in the past months increased their call tariffs and data cost. Abi una no dey notice how data dey finish immediately after you've recharged? Petrol cost is on the rise, Diesel is now  N1000 per litre.  Discos now increase the cost of electricity monthly despite giving us perpetual darkness.
The airlines are finding it difficult to cope. A one-hour trip has jumped from under N50,000 to almost N100,000 ( an increase of almost 100% ) within one year. And we have a government that is not only insensitive but totally disconnected from the people.
Many companies in Nigeria are at the point of total collapse or have folded up entirely. It is suicidal for anyone to run a business in Nigeria these days.
Where are all the other Companies that went into Pay Tv in Nigeria like DStv? They have all folded up. We may blame DStv for its monopoly when it comes to content, but have they stopped other companies from buying the same elsewhere?
A Nigerian company once got the license to broadcast the Premiership at a time. Where is the company today? It folded up within one year. Every company is out to make a profit.
In as much as I will not justify a monthly increase in price as being done in other sectors, let us also look at the hostile environment these companies operate in. If we can have just stable electricity as we have in South Africa, Ghana and other countries, our ease of doing business will be enhanced.
I'll not blame DStv rather, we should be blaming our government which has practically crippled all businesses due to its lack of vision and terrible economic policies. Let them also create an enabling environment for other companies to come into the sector, who knows, healthy competition as we have it in the telecom sector may also bring down these costs.
Which company will survive in Nigeria generating power for its use 90% of the time? I've not spoken about multiple taxation o or even the rising rate of the Naira to the dollar. This has led to several companies closing shops and relocating to other African countries.
While I urge DStv to look at the request for pay-as-you-view as being advocated by Nigerians, I still think this has been taken care of by its flexible bouquets because with as little as N3,000 monthly, you can watch DStv. It has even gone further to create a more pocket-friendly platform called Gotv, which goes for as little as N1,500 monthly subscriptions.
For me, I'll start cutting my coat according to my cloth, not my size. It shall be well with Nigeria.
***Chris Kehinde Nwandu is a Journalist, Law Graduate and UK Certified Arbitrator
Africa 24 Group Joins The African Union Of Broadcasting (AUB)
The Africa 24 Group will actively participate in all the activities of the African Union of Broadcasting, particularly in the broadcasting, distribution and sharing of its contents to all members of the AUB

The Africa 24 Group has become a member of the African Union of Broadcasting (AUB), the biggest media professional organization in Africa with over 80 members.
The AUB is also the only African organization, member of the World Broadcasting Union (WBU).
The Africa 24 Group will actively participate in all the activities of the African Union of Broadcasting, particularly in the broadcasting, distribution and sharing of its contents to all members of the AUB across the continent and its associate members around the world.
The continent's leading audiovisual brand, Africa 24 Group has had a total of 4 full HD television channels since November 2022, each, leader in their segment:
Africa 24: Leader of information in French on the Continent, published by Amedia
Africa 24 English: Leader of African Information exclusively in English
Africa 24 infinity, the channel of creative talents dedicated to music, art, culture, fashion
Africa 24 Sport: first channel of sports information and competitions of the Continent.
According to Mr. Grégoire Ndjaka, Director General of the AUB, "the Africa 24 Group, which has been the official media partner of the African Union since 2019, joins the big family of the AUB, its 80 members and partner institutions to share a common vision of promoting the continent's media.
"We will develop a dynamic platform with Africa 24 to reinforce a positive narrative of Africa's past, present and future potential. The Africa 24 Group is a real continental success, thanks to its ability to develop content at the local level on the major themes of current Africa.
"We must work together to promote, strengthen the influence and consolidate the position of the countries of the continent on African and global issues."
For the Africa 24 Group, which will celebrate its 15th anniversary in February 2024, joining the AUB is a major step that marks a new dynamic in its development.
From being the continent's leading French-speaking news channel, Africa 24 is now a leading publisher with a unique reputation among the African population, senior executives and decision-makers.
The solid development prospects of the Africa 24 Group are in line with the partnership signed between Africa 24 and the African Union and its member countries like the Republic of Cameroon, which is a reference institutional partner of the Media Group.
For Mr. Constant Nemale, founder of the Africa 24 Group, membership with the AUB marks a new direction that is part of the "Attractive Africa" ​​vision, the objective of which is to see African institutions and business enterprises support and promote the development of the continent through innovative local content.
"Becoming a member of the AUB is the greatest professional reward for the Africa 24 Group. This membership will enable our media through its 4 channels to collaborate more effectively with all the media on the continent, to strengthen the quality of productions, develop synergies, and be part of a dynamic of cooperation to initiate content in the official languages ​​of the continent, namely French, English, Portuguese, Arabic, but also in the various African local languages."
Through its "AUBVision" content exchange platform, the AUB makes available to its African members and partners (European Broadcasting Union – European Radio-Television Union (EBU), Radio-Television Union Arab States (ASBU) and the Asia-Pacific Broadcasting Union (ABU), etc., contents of Africa 24 Group.
The African Union of Broadcasting and the Africa 24 Group will initiate a joint development program in sports, and the creative industries, in the training of media professionals and also towards institutional and corporate partners to promote African creative genius in all fields.