Sophos Promotes Joe Levy President Of Sophos Technology Group
-Appoints Bill Robbins As President Of Worldwide Field Operations
Sophos, a global leader in innovating and delivering cybersecurity as a service, Tuesday announced the promotion of Joe Levy to the president of the Sophos Technology Group (STG).
Sophos also appointed Bill Robbins president, Worldwide Field Operations.
Levy is currently Sophos' chief technology officer and chief product officer and will retain these titles and the organizational structure of STG.
As president, Levy will continue expanding Sophos as a leading global cybersecurity as a service provider, driven by its fast-growing Sophos Managed Detection and Response (MDR) and Incident Response (IR) services and a more than $1 billion product portfolio that spans endpoint, network, email, and cloud security.
Sophos MDR is the fastest-growing detection and response service worldwide, supporting more than 15,500 customers.
STG also includes Sophos X-Ops, a cross-operational threat and cybersecurity intelligence team of more than 500 experts.
Levy will continue to report to Sophos Chief Executive Officer Kris Hagerman.
"Joe and his team continue to set new standards for both the pace and the quality of innovation as our technology teams deliver world-class protection, detection, and response for our customers, and provide a strong technical foundation to support Sophos' long-term success," said Hagerman.
"Our product strategy, our technology delivery execution and our future technology roadmaps have never been stronger as a result of Joe's ambition, vision, and guidance as a leader at Sophos."
As head of worldwide field operations, Robbins will oversee all aspects of global sales with a continued priority on the channel ecosystem, including helping partners grow their business with Sophos' MDR and IR services and security product solutions.
Robbins will also lead customer support and develop and direct Sophos' new customer success program.
Prior to joining Sophos, Robbins was chief revenue officer and executive vice president at Mandiant, Inc., and FireEye prior to its divestiture, for six years.
Before that, Robbins was executive vice president of worldwide sales and corporate marketing at Nuance Communications.
He also held several executive-level sales positions at Symantec, including executive vice president of worldwide sales, and served as vice president at Veritas software, which Symantec acquired.
Robbins will join Sophos' senior management team and report to Hagerman.
"Bill has a proven and highly-successful track record leading worldwide sales operations, building channel partnerships and developing customer success programs within the cybersecurity industry.
"Specifically, his experience at top security and threat intelligence providers across both products and services is a great fit for Sophos as we look to continue to scale and expand our business," said Hagerman.
"Bill takes to heart the idea that our customers' business security is in our hands. This approach will further accelerate our cybersecurity as a service delivery to the mid-market through Managed Service Partners (MSPs) and to larger organizations needing to enhance their security with Sophos' expertise. We're thrilled to have Bill join the Sophos team at this exciting time."
MTN GlobalConnect Boosts Female Leadership Across Its Operations
-Appoints Two Women Into Its Nigeria And Uganda Operations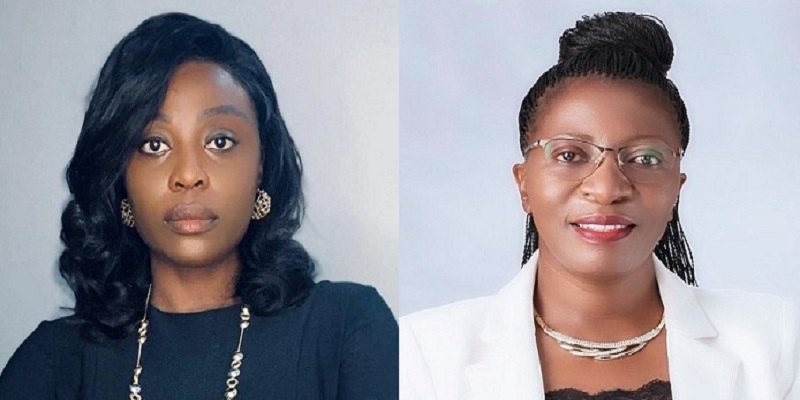 MTN GlobalConnect has announced two Managing Director appointments for its operations in Nigeria and Uganda.
Josephine Sarouk will assume the role of Managing Director, MTN GlobalConnect Nigeria, effective 1 March 2023, while Juliet Nsubuga will lead as Managing Director, of MTN GlobalConnect Uganda, effective 1 April 2023.
"I look forward to working closely with our newly appointed business leaders as we continue to build our business in Africa," shares Frédéric Schepens, MTN GlobalConnect CEO.
"We welcome Juliet and Josephine into the MTN GlobalConnect family and look forward to learning from their knowledge and rich experience in the Telecommunications sector."
Josephine has more than 14 years of experience in the Telecommunications sector, specialising in ICT, Digital, Wholesale, Enterprise Sales & Marketing.
She joins from MTN Nigeria, where she was General Manager, Regional Operations Lagos and Southwest, a position she has occupied since 2017.
She holds a BA Hons in Journalism and Law from the University of West London and a postgraduate certificate in Business Administration and Management from the University of Wales.
On the other hand, Juliet brings over 20 years of experience in the Telecommunications sector, with her most recent role being General Manager of Wholesale and Carrier Services for MTN Uganda.
She holds a Bachelor of Business Administration and a Master's in Economic Policy and Planning from Makerere University.
Juliet is an Associate Member of the Chartered Institute of Marketing in the United Kingdom.
These appointments make further inroads into MTN GlobalConnect's transformation journey, which recently welcomed Sylvia Anampiu as Managing Director for its Kenya operations and Lillian Mutwalo as Managing Director of its Zambia Operations.
As MTN GlobalConnect looks to increase fixed connectivity, and international mobile services through wholesale opportunities, Juliet and Josephine's addition to the company's strong female leadership bench will ensure that through its #GrowAfrica strategy, MTN GlobalConnect is well positioned to meet the anticipated exponential growth in data traffic in Africa thereby accelerating the continent's digital economy.
Infopercept Announces Appointment Of Jitendra Bulani As CMO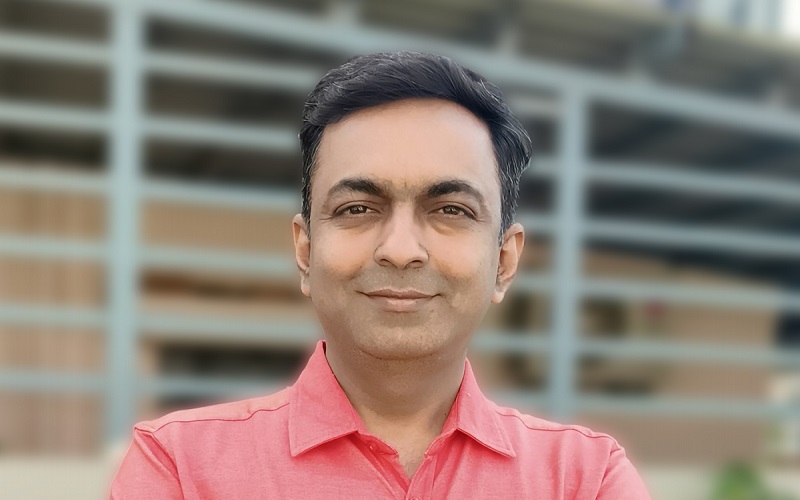 Infopercept Consulting Pvt Ltd, a global cybersecurity solutions and services company, has announced the appointment of Jitendra Bulani as Chief Marketing Officer.
Bulani brings to his new office, 15 years of global marketing experience at cybersecurity companies.
He will be responsible for driving awareness and demand for Infopercept's offensive security, defensive security, and security compliance solutions as well as services globally.
Prior to joining Infopercept, Bulani was at Sophos for more than 14 years where he was responsible for public relations and communications in India and SAARC, Middle East and Africa.
Bulani was also one of the pioneering members of the global marketing team at Cyberoam, which was later acquired by Sophos.
The appointment comes three months after the company announced its CERT-In empanelment and association with the National Centre of Excellence for SCADA/OT security acceleration program.
"Infopercept is a company that is driven by a purpose, which is to solve real cybersecurity challenges of organizations globally," said Jaydeep Ruparelia, CEO Infopercept.
"We have built solutions, platforms and service packages, which enable us to cover the entire IT landscape of customers under various approaches of cybersecurity like offensive security, DevSecOps, OT security, IOT security, cloud security, security compliance and detection and response."
Excited about the appointment, Ruparelia added, "We were looking for someone with extensive cybersecurity marketing experience to help us amplify our messaging and brand visibility as well as expand our reach globally.
"We wanted to ensure that our technology has the right kind of messaging so that nothing is lost in translation and we can serve our customers better.
"Jitendra brings with him a wealth of experience of working with Cyberoam right from when it was a cybersecurity startup to helping it scale up, as well as working with globally structured cybersecurity companies like Sophos.
"With Jitendra on board as CMO, our road map looks very promising, and with his expertise, we are sure to create visibility around our innovations and build Infopercept into a globally recognised cybersecurity brand."
Speaking on his new role, Jitendra Bulani said, "Infopercept is not a company, it is a passion. A group of passionate technology people who have created innovative cybersecurity solutions and services that too are all made in India.
"I am excited to join this company and look forward to working closely with their dynamic team to help Infopercept become a globally recognised brand."
Olaseni Alabede Joins Global Technology Partners As New CTO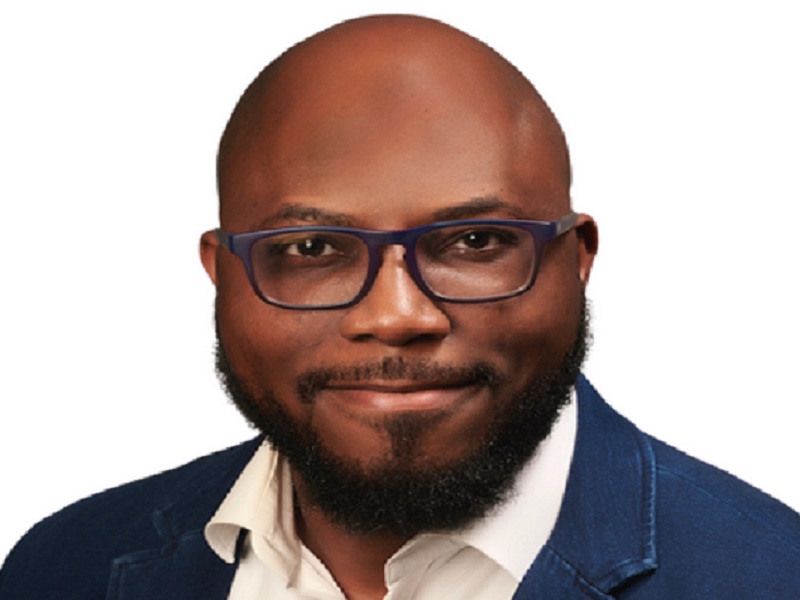 A veteran of the payments technology sector, Olaseni Alabede has joined Global Technology Partners (GTP), an MFS Africa company, as Chief Technology Officer (CTO).
Acquired by MFS Africa in June 2022, the US-based GTP is the largest processor of prepaid cards in Africa, with more than 80 banks – including UBA, Ecobank, BIA, Stanbic, Coris, NSIA and Zenith Bank – using its platform.
Prior to joining the GTP executive team, Alabede was the Vice President of Product Development in MasterCard's Installments business.
In this New York-based role, he was responsible for the design and development of Buy-Now-Pay-later products on the Mastercard network.
His history in the payments sector, however, dates back to the beginning of his career in 2003, when he started working as a web designer at the now-defunct City Express Bank in Nigeria.
After that, he spent nearly a decade at Interswitch, growing from a project engineer to head of enterprise service management.
"We are thrilled to have Olaseni come on board as the new CTO for GTP," said GTP CEO, Christian Bwakira.
"His extensive experience in both the African and international payments spaces and his clear passion for technology's ability to improve people's lives and help build better futures makes him the ideal person to drive us forward technologically."
Alabede said that he is looking forward to taking charge not just of GTP's technology stack, but the entire technology initiative behind the company and driving a strategy that enhances the company's already strong positioning.
"Right now, GTP provides a quality service that customers know and love it for," he said. "But can we take that to the next level?"
He said the decision to join GTP was made primarily on the basis of the impact he believes the company, particularly under MFS Africa's ownership, can have.
"When you think about what MFS Africa and GTP have done in the African market, that impact is significant," he says.
"I want to be part of taking that further, helping more and more markets replace the need for cash by using seamless technology that integrates our various offerings."
In helping GTP achieve that impact, Alabede plans to focus on seamless customer experiences as he considers the elimination of friction in payments particularly critical.
"The more friction you remove from the consumer, the more they get out of their payments," he said.
More particularly, he believes that there will be significant innovation around bringing these technological trends together and that African companies and consumers will benefit from them.
"I think that last mile delivery of frictionless payments and experiences is really going to translate into success," he said. "As such, we can expect to see a lot of innovation and technological convergence happening in building those frictionless experiences."
Outside of work, Alabede is passionate about promoting health in underserved communities.
He serves on the Board of the Arthur Ashe Institute for Urban Health which provides health education and health equality in the Brooklyn Community and other parts of New York City.