Konga Shopper Delighted At Upcoming Mentorship Session With Zinox Boss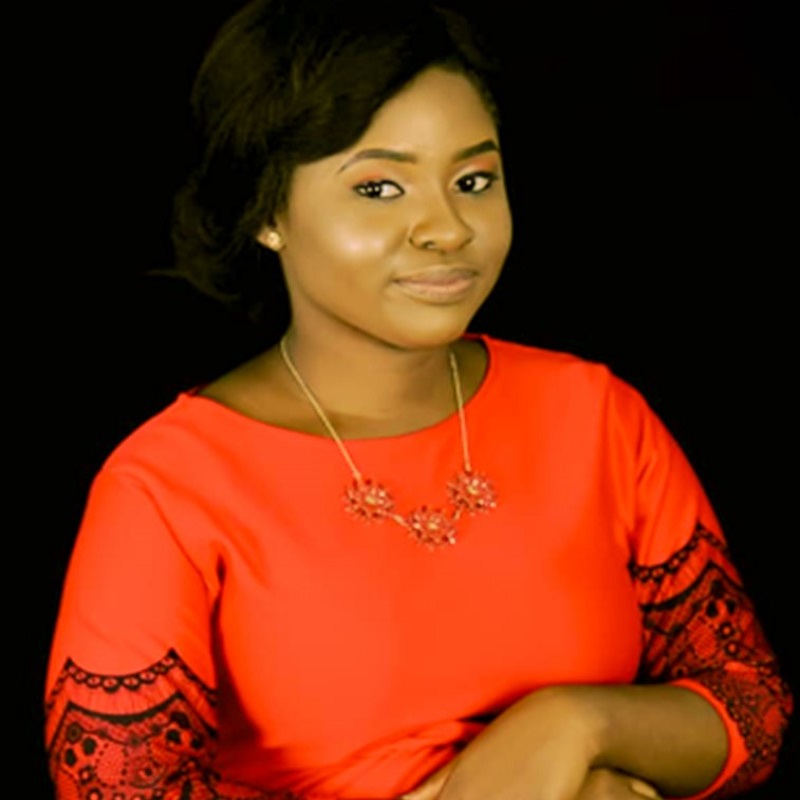 Mrs. Molayo Jebutu, one of the customers of Konga, Nigeria's leading composite e-commerce giant, selected for the all-expense paid Knowledge Weekend programme with the Chairman, Zinox Group, Leo Stan Ekeh, has expressed her excitement and expectations from the exclusive mentorship session.
Jebutu, who confessed to being an ardent and loyal shopper on Konga, was one of the first batch of winners unveiled by the e-commerce company for the highly anticipated mentorship programme scheduled to hold in February.
''I was excited after being contacted by Konga and subsequently being informed of my selection. I am looking forward to a very interesting programme. I expect to be able to expand my network, gain more knowledge on business management from Mr. Leo Stan Ekeh and have fun,'' she enthused.
While sharing insights from her understanding of e-commerce and how Konga has transformed her shopping experience, Mrs. Jebutu, who hails from Osun State, heaped praises on the company, citing a few key qualities that have endeared her to the Konga brand.
In her words: ''My experience with Konga has been centred around three major factors. They include fast delivery, good customer service and good prices for the items. I commend them for that.''
DigitalTimesNG recalls that Jebutu was selected randomly from shoppers participating in the current edition of the Konga Jara promotion.
The shopping fiesta commenced on Tuesday, December 13, 2022, and will end on Tuesday, January 31, 2023.
An annual festive season sale, Konga Jara offers massive deals, mouthwatering discounts and huge savings for all categories of shoppers but with a difference this time round, with 12 lucky shoppers set to enjoy an all-expense paid weekend mentorship programme with Ekeh.
Selected shoppers will enjoy a host of exciting initiatives lined up for the two-day session such as fully funded fares to the location of the retreat, hotel accommodation, feeding and cost of return trip all funded by Konga Kares.
In addition, the lucky beneficiaries will be exposed to healthy living tips, a finishing school, gym/aerobic sessions, deeper insights on the pitfalls confronting contemporary businesses, the new avenues to create sustainable wealth, how to navigate the prevailing tough business climate, as well as direct, one-on-one feedback sessions with Mr. Ekeh.
Participants are also expected to dine with Mr. Ekeh, a Forbes Best of Africa Leading Tech Icon, in addition to engaging him on his record-breaking entrepreneurial journey.
Four slots are yet to be filled for the much-anticipated mentorship programme.
Winners are currently being picked from customers who shopped on any of Konga's various platforms, including online –  www.konga.com and offline in any Konga retail store nationwide or via Konga Bulk, as well as those who purchased flight tickets on Konga Travel or carried out transactions on KongaPay between December 1, 2022, till the end of January 31, 2023.
Although the selection is being done randomly, shoppers who have a higher frequency or volume of purchases stand a better chance of being selected for the much-anticipated mentorship programme.
The final list of winners will be published on the Konga website and on other major news media channels on February 6, 2023.

Excitement As Konga Mid-Year Shopping Festival Kicks Off Today
Konga guarantees same day delivery for Mid-Year Shopping Festival
Konga, Nigeria's leading composite e-commerce giant, has pledged huge savings and more importantly, same-day delivery for shoppers in the second edition of the much-anticipated Mid-Year Shopping Festival.
The Konga Mid-Year Shopping Festival widely regarded as the biggest discount sale in the first half of the year, kicks off formally on Tuesday, May 30, and will run through Friday, June 30, 2023, online at www.konga.com  and offline in every Konga store nationwide.
An annual promotion, the month-long fiesta coincides with the celebration of Konga's 11th anniversary, with the management of the e-commerce giant also seizing the opportunity to roll out KongaNow, its same-day delivery initiative through which shoppers can get their verified items delivered within one to six hours.
All products tagged KongaNow on the Konga website are available for immediate delivery, provided orders are placed before 2 pm daily. Alternatively, shoppers can access www.konga.com/konga/now to select from a wide array of genuine high and medium-value items across categories.
Meanwhile, a variety of exciting offers have been lined up for shoppers throughout the month-long duration of the Konga Mid-Year Shopping Festival.
In addition to mouthwatering price crashes of up to 70% across multiple product categories including Computing, Electronics, Mobile Phones, Fast-Moving Consumer Goods (FMCG), Home & Kitchen Appliances, Wine & Spirits, Fashion, etc., Konga has equally lined up a suite of budget offerings tailored for every pocket, including Under 5k Shop, 10k Shop, 20k Shop and Under 30k shop, among others.
Shoppers are also in for a treat, with treasure hunts, live auctions and flash sales on specific days of the campaign.
In partnership with leading financial institution, Access Bank, Konga is also offering an extra 10% discount off all purchases made by Xclusive Plus subscribers who shop with their Visa Signature Card.
Also on offer are app-only deals for Konga App users, early bird discounts, special deals for walk-in customers to Konga stores, free delivery for Konga Prime subscribers, special bulk deals for heavy shoppers, business owners, corporate/religious organizations, cooperatives, and educational institutions, among others.
In line with its mandate of helping shoppers save money, prospective travelers will also enjoy special deals on visa and passport processing, summer flight packages to major destinations as well as flexible installment payments via Konga Travels & Tours.
These offers are available simply by emailing travel@konga.com or WhatsApp: 08112114488.
KongaPay users are also set to benefit from attractive discounts and bonuses on daily transactions, airtime, and data recharge, among others during the Mid-Year Shopping Festival.
Konga Mid-Year Shopping Festival runs from Tuesday, May 30 till Friday, June 30, 2023.
Excitement Everywhere As 2023 Konga Tech Week Begins May 2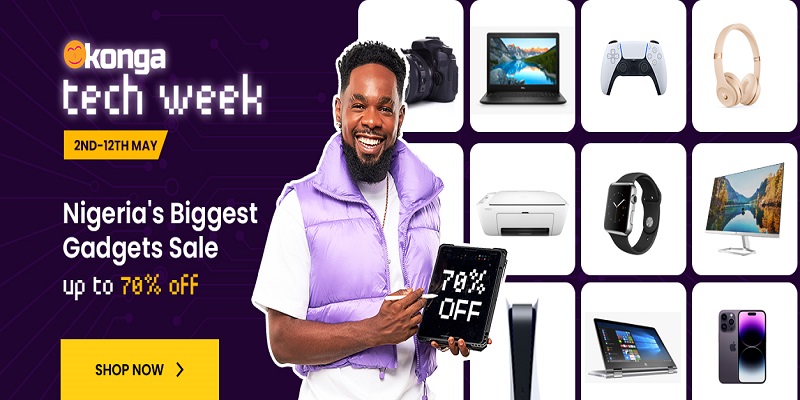 As Konga, Nigeria's leading composite e-commerce giant, prepares to host its annual Tech Week promotion, widely regarded as the biggest gadgets sale in the Nigerian shopping calendar, there is unprecedented excitement in the air.
The 2023 edition of Konga Tech Week is set to run from Tuesday, May 2 to Friday, May 12, 2023.
This year's edition of Konga Tech Week will witness the best prices and massive deals across various product categories in addition to offering bargain-hungry shoppers the widest assortment of genuine tech products and accessories from the biggest brands.
From Mobile Phones, Computing – Laptops, Desktops & Monitors, Printers and Scanners – to Tablets, PC Gaming, Computer & Mobile Accessories, etc., as well as a wide range of Electronics and Home & Kitchen appliances, among others, Konga Tech Week offers something for all categories of shoppers.
Checks by Digital TimesNG showed that plans are in place to make the 2023 edition of the hugely popular Konga Tech Week an unforgettable experience for shoppers.
On the line-up is a variety of exciting initiatives designed to excite customers, including treasure hunts, flash sales, freebies and giveaways, bundled offers, app-only deals and special price slashes.
Interestingly, there is the option of guaranteed same-day delivery for shoppers via Konga Now.
"No one does Tech Week quite like Konga. I can't wait for this year's edition," enthused Sonia Omatedjor, a long-time shopper on Konga.com.
"During last year's edition, I was able to purchase several gadgets which were much higher-priced in the market at unbelievable prices on Konga.
"But that's not all. I shared the secret with many of my friends, some of whom bought online and in various Konga stores nearest to them. We are all waiting patiently for Tuesday."
Also speaking, Ibe Ben Christian, another frequent shopper, lauded Konga for always delivering value with its Tech Week sale.
"I run a small tech company and for me, Konga Tech Week is one campaign I look forward to. Usually, I use this opportunity to stock up on essential tech gadgets, devices and accessories required by my customers.
"I also take advantage of the unbeatable prices Konga offers to buy in bulk and re-sell at good margins. Konga Tech Week is good for me and my business," he disclosed.
Further raising anticipation among segments of the shopping audience for Tech Week is Konga's status as the biggest, most reliable and competitive source of genuine tech and allied products in the Nigerian e-commerce market and beyond.
Shoppers are also in for unprecedented swiftness in the delivery of their orders, with all products tagged Konga Now primed for same-day delivery.
Konga Tech Week will run across multiple channels including online on the Konga website – www.konga.com, offline in its growing chain of retail stores across Nigeria and on Konga Bulk.
Meanwhile, Konga Tech Week will also afford bulk buyers, business owners, corporate organisations, educational institutions, cooperatives, and other potential heavy shoppers a chance to take advantage of the special prices and bulk deals on offer.
Several top brands and globally renowned Original Equipment Manufacturers (OEMs) are expected to jostle for the attention of shoppers with juicy offers during the Konga Tech Week sale.
Konga Among List Of 2023 Best 25 Companies To Work In Nigeria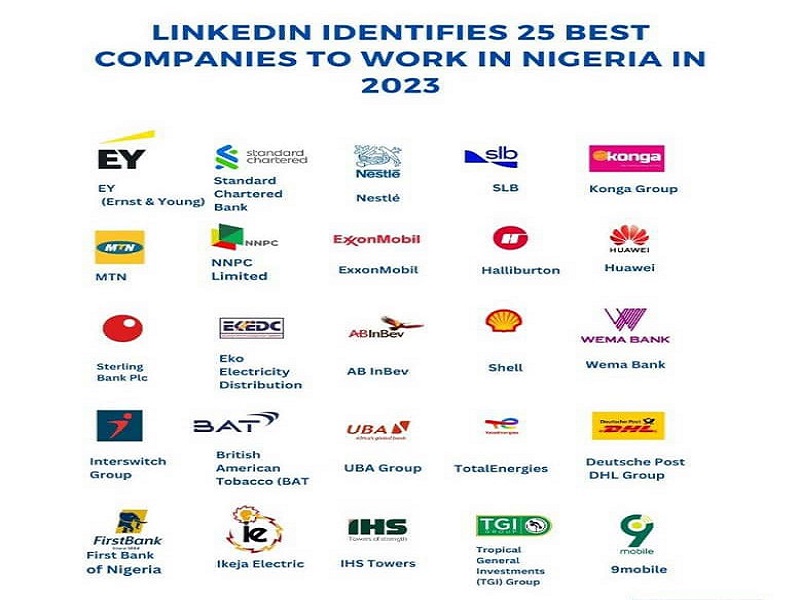 Konga, Nigeria's leading composite e-commerce giant, has been ranked among an exclusive list of 25 companies rated as the best place to work in Nigeria for 2023.
The list, released by professional networking platform, LinkedIn, saw the Konga Group placed in rarefied company with the likes of Ernst & Young, MTN Nigeria, and Sterling Bank, among others.
In arriving at the list of companies that made the list, LinkedIn disclosed that it had relied on eight criteria that have been shown to lead to career progression.
The criteria include the ability to advance, skills growth, company stability, external opportunity, company affinity, gender diversity, educational background and employee presence in the country.
Equally important, it revealed that the selected companies all stood out for offering their employees the right environment to grow their careers.
Furthermore, LinkedIn said the methodology factored in key components like how employees are advancing both within a company and when they leave, how they are upskilling while employed there and more, which reveal companies that help set people up to get ahead in their careers.
Crucially, it also considered factors like attrition and layoffs.
"Companies that have laid off 10% or more of their workforce between Jan. 1, 2022, and the list launch, based on public announcements — or that have attrition greater than 10%, based on LinkedIn data — are ineligible to rank," it said.
The development comes against a backdrop of significant headcount actions among global tech companies and other top brands, with the likes of Google, Meta (Facebook), Amazon, Microsoft, Accenture, Twitter, Netflix, Shopify, Lyft, Apple, Tesla, and Zoom, among others, laying off thousands in the face of uncertain economic conditions.
The likes of Jumia, a major player in the Nigerian e-commerce space and Alerzo, a Nigerian B2B e-commerce platform have also announced significant staff cuts in recent times.
A leader in the Nigerian e-commerce space, Konga was identified by LinkedIn as a company offering a wide range of products, including electronics, fashion, beauty and personal care, home and kitchen appliances, and more.
Acquired by the Zinox Group in early 2018, Konga has risen to the pinnacle of the e-commerce space, carving a niche for itself with its customer-centric approach, pocket-friendly pricing, status as a reliable source of genuine products and its growing ecosystem of thriving verticals.
These growing verticals include KongaPay, a CBN-licensed mobile money wallet, Konga Travels & Tours, an online travel booking agency and Konga Health, a digital healthcare distribution company, among several others.
The company has also received regular rave reviews from shoppers and industry experts alike, with the most recent coming via a consumer-focused survey that projected Konga as the most admired and innovative e-commerce company on the African continent.
The survey was published on March 15, 2023, coinciding with this year's anniversary of World Consumer Rights Day.
In addition to Konga, other companies ranked in the 2023 LinkedIn report include Interswitch Group, First Bank of Nigeria, Standard Chartered Bank, NNPC Limited, Eko Electricity Distribution, British American Tobacco (BAT), and Ikeja Electric.
Others include Nestlé, ExxonMobil, AB InBev, UBA Group, IHS Towers, SLB, Halliburton, Shell, TotalEnergies, Tropical General Investments (TGI) Group, Huawei, Wema Bank, Deutsche Post DHL Group, and 9mobile.