Konga Tech Week Promises Huge Discounts, Massive Deals For Shoppers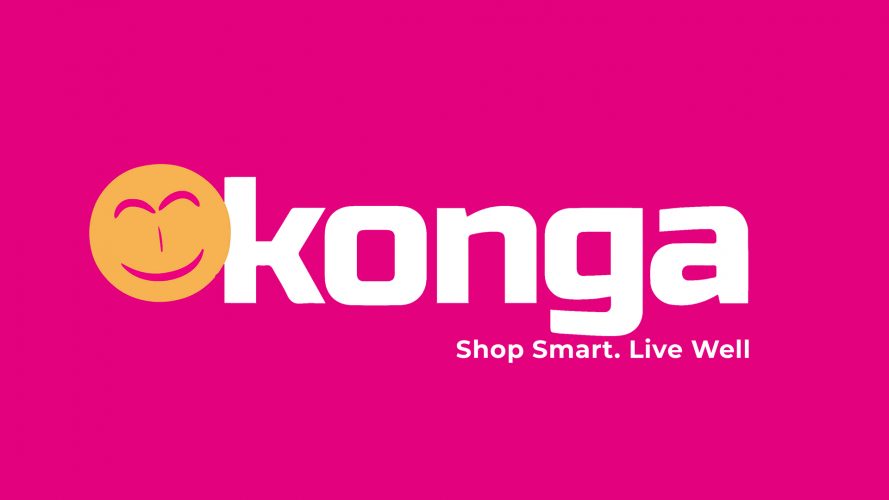 Konga, Nigeria's leading composite e-commerce giant, is set to host its annual Tech Week promotion, widely regarded as the biggest tech sale in the Nigerian shopping calendar.
Konga Tech Week is set to run from Monday, May 9 to Friday, May 20, 2022.
The highly anticipated promotion will offer shoppers the best prices and unmatched deals across various product categories including Mobile Phones, Computing – Laptops, Desktops & Monitors, Printers and Scanners, PC Gaming, Computer Accessories, etc., as well as a wide range of Electronics and Home & Kitchen products, among others.
Meanwhile, excitement is bound to hit fever pitch among savvy shoppers and bargain hunters as the countdown draws nearer for the Konga Tech Week sale, especially in view of Konga's status as the biggest, most reliable and competitive source of genuine computing products in the Nigerian e-commerce market and beyond.
Feelers from within Konga indicate that the Tech Week sale will witness huge price slashes and mouthwatering discounts for the duration of the two-week-long campaign.
In addition, several other incentives have been lined up for shoppers including freebies, giveaways, specially bundled offers, app-only deals, flash sales, free unlimited delivery for Konga Prime shoppers and much more.
Shoppers are also in for swift delivery of their orders, with Konga set to deploy the massive assets at the disposal of its internally owned logistics subsidiary, Kxpress, to ensure deliveries reach the last mile in record time.
Konga Tech Week will run across multiple channels including online on the Konga website – www.konga.com, offline in its growing chain of retail stores across Nigeria and on Konga Bulk.
Correspondingly, the Tech Week sale will provide a fitting opportunity for bulk buyers, business owners, corporate organisations, educational institutions, cooperatives, and other potential heavy shoppers to take advantage of the special prices and bulk deals on offer.
A number of top brands and globally renowned Original Equipment Manufacturers (OEMs) are expected to partner with Konga for the Tech Week sale which is set to go live in the early hours of Monday, May 9, 2022.
Autochek Acquires Morocco's KIFAL Auto, As It Expands Into North Africa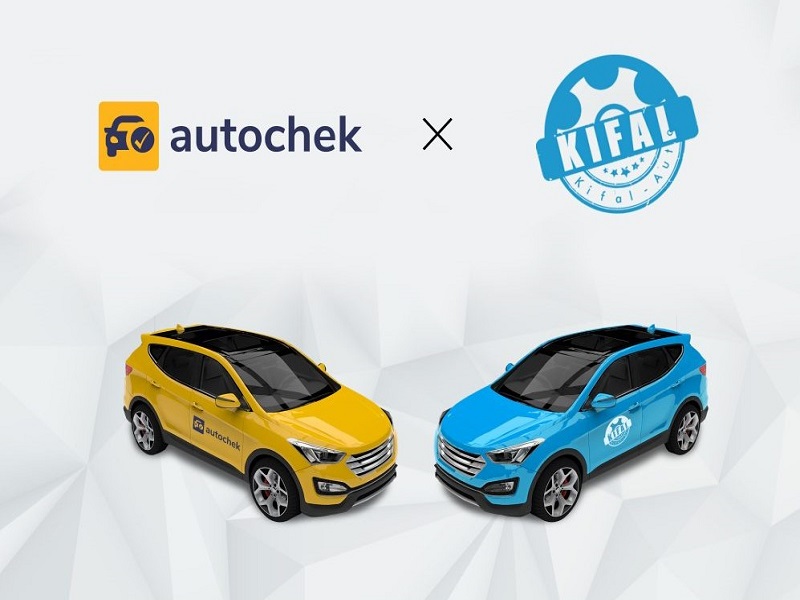 Autochek, the automotive technology company making car ownership more accessible and affordable across Africa, has announced the acquisition of KIFAL Auto, Morocco's leading automotive technology startup, to drive its expansion into North Africa.
This acquisition represents the first major expansion of a West Africa-based startup into North Africa and it will facilitate effective Pan-African collaboration to drive innovation across the continent's growing automotive market.
KIFAL Auto was founded by Nizar Abdallaoui Maane in 2019 to transform the automotive experience in Morocco by providing a seamless process for buying and selling used cars and enabling access to financing, warranties, insurance and other value-added services.
The startup was the first to be accepted into the inaugural cohort of CDG Invest's 212 Founders accelerator programme, which aims to fund and support world-class startups linked to Morocco and Africa.
Morocco is one of the most developed automotive markets in Africa, with more than 180,000 new cars and around 560,000 used cars sold annually.
As a result of various policy developments and investments in infrastructure, Morocco's automotive sector is set to grow a further $14 billion over the next five years.
The country is home to an innovative technology hub, powered by a thriving startup ecosystem that delivers a wide range of solutions to support the automotive industry.
Over the years, KIFAL Auto has emerged as a trusted partner for individuals and organisations in Morocco seeking to buy and sell used cars, with its transparent, secure and cost-effective processes.
With this acquisition, Autochek is uniquely positioned to tap into the innovation that underpins Morocco's thriving automotive ecosystem, introduce its market-leading solutions to alleviate various challenges across the value chain, and further integrate the Pan-African automotive industry to drive shared value for consumers, manufacturers, financial institutions and other stakeholders.
Autochek is building the financial infrastructure to drive the penetration of auto financing across Africa, powered by a data analytics engine that makes it easier for financial institutions to offer credit to consumers.
It has existing operations across West and East Africa (Nigeria, Ghana, Ivory Coast, Kenya and Uganda), a partner-led retail footprint in over 1,500 dealer and workshop locations, and more than 70 banking partners including Access Bank, Ecobank, UBA, Bank of Africa and NCBA Bank.
Etop Ikpe, CEO and co-founder of Autochek said, "from my first interaction with Nizar and his team at KIFAL Auto, I was so impressed by their passion for delivering effective solutions and their commitment to innovation.
"They have built an excellent platform and we are thrilled to have them onboard at Autochek to support the work we are doing to improve the automotive finance value proposition in Africa.
"There are so many parallels in our individual stories and I look forward to a long and mutually beneficial relationship for years to come."
Nizar Abdallaoui Maane, CEO and Founder of KIFAL Auto, said "I have long been an admirer of the work Autochek has done to enable improved experiences across Africa's automotive value chain.
"There is so much we can learn from each other and I am looking forward to bringing my experience and expertise to deliver more game-changing innovation in Morocco and beyond.
"In our industry and especially in an African context, it makes a lot of sense to continue growing with a large player. Morocco is a gateway into North Africa and I am confident that we can unlock new value and drive further transformation across the board".
Yassine Haddaoui, Head of CDG Invest said, "KIFAL Auto is a great example of the real change that innovation and a focus on value creation are driving across Africa today. Nizar and his team have shown a lot of passion, vision and entrepreneurial spirit to drive the success the company has seen to date and we are confident that this success will continue as they join the Autochek family."
Nizar and the KIFAL Auto team will join Autochek and continue to explore new opportunities to deliver solutions to drive positive change in the automotive industry in Morocco and beyond.
Field Founders Selected To Join Endeavor's Global Network Of High Impact Entrepreneurs
Fast-growing pharmaceutical supply chain company in Africa joins the leading global high-impact entrepreneur network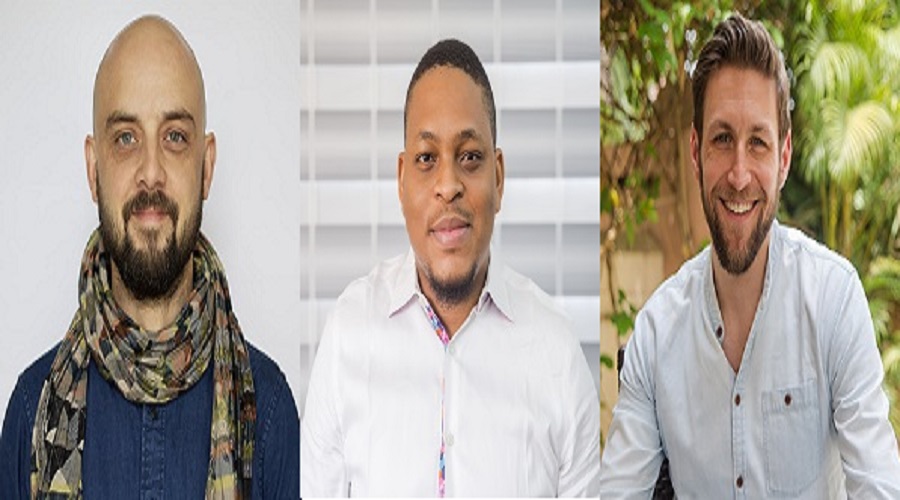 Endeavor has announced that Michael Moreland, Justin Lorenzon, and Peter Bunor co-founders of Field were selected as Endeavor Entrepreneurs at the 26th Virtual International Selection Panel (vISP) held April 25-28, 2022.
The ISP is the culmination of a rigorous multi-step selection process to identify high-impact entrepreneurs who demonstrate the potential to leverage Endeavor's resources and mentorship to create large-scale wealth and jobs and are committed to reinvesting their time and resources in their local entrepreneurship ecosystems to help others take off.
Field is a technology-enabled pharmaceutical distributor that provides retail pharmacies with access to data-driven planning, fulfillment, quality medication, and inventory financing.
Pharmacies are the first port of call for millions of Nigerians to access any form of healthcare service. There are 5000 registered pharmacies in the country (1 for every 42000 people), situated in 190 of 774 Local Government Areas.
Today, Field Intelligence serves over 1,630 retail pharmacies across Nigeria and Kenya. Field is on a mission to transform Africa's fragmented pharmaceutical landscape that is estimated to be worth $65B+ and growing at a CAGR of 9.8%.
Tosin Faniro-Dada, the Managing Director and CEO of Endeavor in Nigeria, said she was excited to welcome Michael, Justin, and Peter into Endeavor's network, which includes some of the world's most exciting scale-up entrepreneurs and most experienced mentors and investors.
"The majority of Nigeria's 200M population does not have reliable access to high-quality medicines or care. Fixing Africa's pharmaceutical distribution is clearly important for quality healthcare on the continent, and Field Intelligence's growth over the past seven years is evidence that the company's valuable services are in critical demand.
"Michael, Justin, and Peter are inspiring founders and their relentless focus on scaling Field serves as an inspiration to high-impact entrepreneurs everywhere," she said.
Speaking on their selection experience and joining the Endeavor network, Michael Moreland, CEO and co-founder of Field said, "We are delighted to have been selected to join Endeavor's Global Network, a prestigious community of some of the most exciting innovators and venture builders around the world. For us, Endeavor is a platform to accelerate our growth and contribute meaningfully to the broader entrepreneur ecosystem in Nigeria and beyond."
Michael Moreland, Justin Lorenzon, & Peter Bunor were selected into the Endeavor network by a panel of global business leaders.
As part of Endeavor's network, the newly selected entrepreneurs will gain access to comprehensive, strategic, global support services, including introductions to local and international business mentors, investors, and volunteers from Fortune 500 consulting firms who will help them address key needs.
Endeavor Entrepreneurs have had a significant track record of impact. Endeavor Entrepreneurs have created more than 3.9 million jobs, generate combined revenues of over $28B, and help build sustainable growth models in their home countries.
Field is the 15th company selected into the global Endeavor network through the regional affiliated office in Nigeria. All three entrepreneurs represent the growing expectation for exceptional entrepreneurs with big ambitions and the ability to execute at scale.
They join Gbenga Agboola & Ife Orioke (Flutterwave), Ngozi Dozie & Chijioke Dozie (Carbon), Etop Ikpe (Autochek), Abasi Ene-Obong (54gene), Tayo Oviosu & Jay Alabraba (Paga), Ekechi Nwokah (Migo), Jasper Graf von Hardenberg & Christian Wessels (Daystar Power), Bukky George (HealthPlus), and Obi Ozor & Ife Oyedele (Kobo360).
Others are Kene Okwuosa & Moses Babatope (FilmHouse Group), Onyekachi Izukanne, Michael Ukpong & Ruke Awaritefe (TradeDepot), Tosin Eniolorunda & Felix Ike (TeamApt), Adegoke Olubusi, Tito Ovia, and Dimeji Sofowora (Helium Health), and Adetayo Bamiduro, Chinedu Azodoh, and Guy-Bertrand Njoya co-founders of Metro Africa Xpress (MAX).
TD Africa Clocks 23, Rolls Out Special Anniversary Sale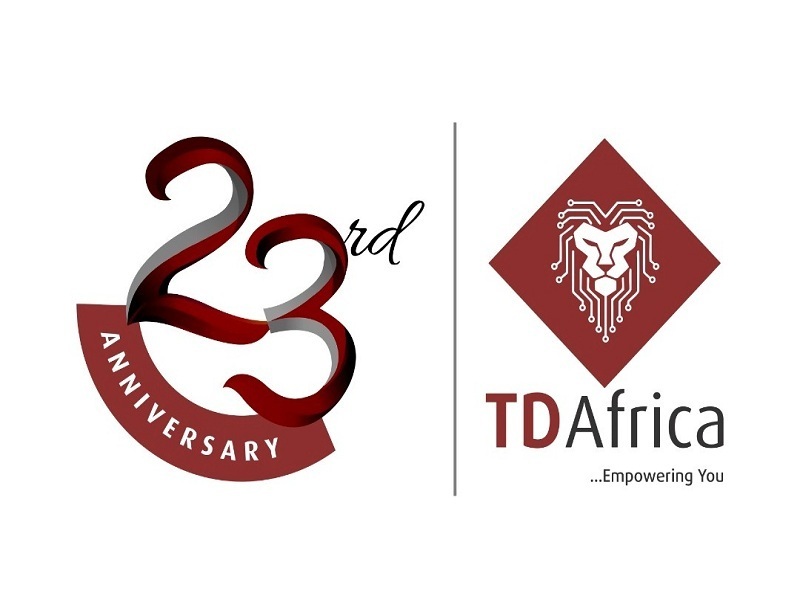 TD Africa, Sub-Saharan Africa's leading tech and lifestyle products distributor, is marking its 23 years of leadership in the ICT distribution segment with a special anniversary sale tagged Sellerbration.
The company turned 23 on Sunday, May 15, 2022.
Consequently, the management of TD Africa is rolling out the drums to celebrate its partner ecosystem for their loyalty and dedication to the brand with an exclusive discount sale offering unmatched deals and mouth-watering prices on a wide range of products from TD Africa's massive bouquet.
Products on offer cut across Computing, Printing/Supplies, Power, Software, and Consumer Electronics business units.
Sellerbration, which kicks off on Monday, May 16, will run until Tuesday, May 31, 2022.
Correspondingly, the anniversary sale will feature a Garage Sale offering end-users a chance to participate in the deluge of exciting products being rolled out by TD Africa.
The Garage Sale is scheduled for Friday, May 27, 2022, and will be hosted simultaneously across the company's locations in Lagos, Abuja, Port-Harcourt, Enugu, and Accra.
TD Africa office locations for the Garage Sale can be accessed here: https://tdafrica.com/our-offices
"No doubt, 23 years in a profitable business is no mean feat for anyone, least of all within Africa's unique business climate. So yes, this is a big deal for us here at TD Africa. We are grateful – first to God, without whose grace there'll be no start to our business story,'' enthused Coordinating Managing Director, TD Africa, Mrs. Chioma Chimere.
Furthermore, she paid special reference to TD Africa's key stakeholders – including Original Equipment Manufacturers (OEMs) and channel partners whom she described as the company's lifeblood, adding that Sellerbration is one of the measures of expressing gratitude to them.
"We also acknowledge the loyalty of our amazing partners. They are the lifeblood of our business. For them, we have designed a special anniversary promotion, our annual Sellerbration.
"Of course, we appreciate our OEMs, to whom we have dedicated an activity day in our anniversary week. We hope to celebrate many more years of ground-breaking success with their support,'' she concluded.
Meanwhile, staff of TD Africa across Nigeria and beyond are also in for a week of fun-filled and exciting activities to mark the company's 23rd anniversary.
The week-long fiesta is set to kick off on Monday, with each day bearing a unique theme couched on the corresponding day of the week. To set it off will be More-Nday on the 16th, which will feature face painting and staff expected to turn up for work dressed in casual outfits.
Tuesday, May 17 has been tagged Tools-day. It will feature staff turning up in branded outfits representative of the various Original Equipment Manufacturers (OEMs) in TD's portfolio. The day will also accommodate Tech trivia for staff and other participants on Instagram Live by 3 pm, with some exciting prizes to be won.
Wednesday, May 18 has been set aside as Wellness-Day, incorporating staff coming to work in sportswear and featuring light exercise by 2 pm with healthy food in between. Thursday, May 19 is Tux-Day, featuring a formal dress code for staff and prizes for the best-dressed male and female.
The exciting anniversary week fare will come to a fitting close on Friday, May 19 with Fly-Day. The day's activity, which will see staff turn up in a touch of the company's burgundy colour, will witness a 23rd-anniversary party for all staff across branches and cutting of the anniversary cake.