L'Oréal Partners KongaHealth, Set To Launch In Nigeria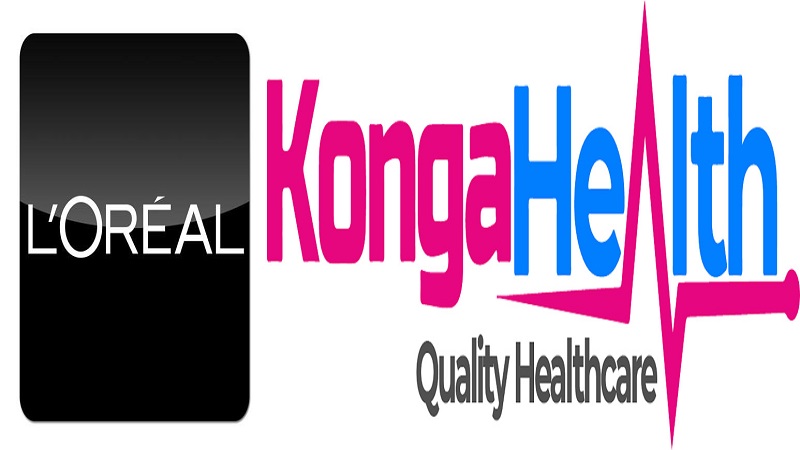 L'Oréal, the world's leading beauty company, is set to finally launch in the Nigerian market after an exclusive distribution agreement was signed with KongaHealth, a leading healthcare distribution company early last week.
Headquartered in Paris, France, L'Oréal would be making a grand entry into Nigeria, with feelers indicating that the brand intends to take leadership of the budding Nigerian market through its newly signed exclusive distributorship deal with KongaHealth, one of the thriving subsidiaries in the Konga e-commerce group.
The partnership will see L'Oréal leverage the wide reach, speedy delivery, massive technology and other cutting-edge infrastructure at the disposal of KongaHealth to reach under-reached and unreached valuable customers nationwide – a development that would expectedly fast track the market entry and positioning of the L'Oréal range among key value-adding resellers across the nooks and crannies of Nigeria.
KongaHealth, launched in 2021, is an ambitious, technology-driven healthcare solutions company that has lent increased refinement in the import, distribution and delivery of quality medicare for millions, while also revolutionising the healthcare value chain in Nigeria.
There are strong indications that the strategic landmark partnership between L'Oréal and KongaHealth will equally create a host of new jobs and other indirect employment opportunities for Nigerians.
Speaking on the pact, Festus Akinola, Vice President, KongaHealth expressed his excitement at the partnership deal, adding that L'Oréal had found a reliable partner through which it can confidently take a dominant share of the Nigerian market.
In addition, he stated that the partnership with KongaHealth represents the best avenue for the diffusion of the wide array of exciting beauty products and other offerings from L'Oréal, starting with Cerave and La Roche Posay range.
L'Oréal is the world leader in beauty: makeup, cosmetics, haircare and perfume in terms of quality, efficacy and safety.
Founded 113 years ago on July 30, 1909, L'Oréal has 21 worldwide research and development centers, owns more than 35 brands and over 497 patents.
Qatar World Cup Leverages Web3 Technology
Developed and hosted on the Crypto.com NFT platform, digital artist GMUNK has teamed up with Coca-Cola to create a collection of 10,000 unique NFTs.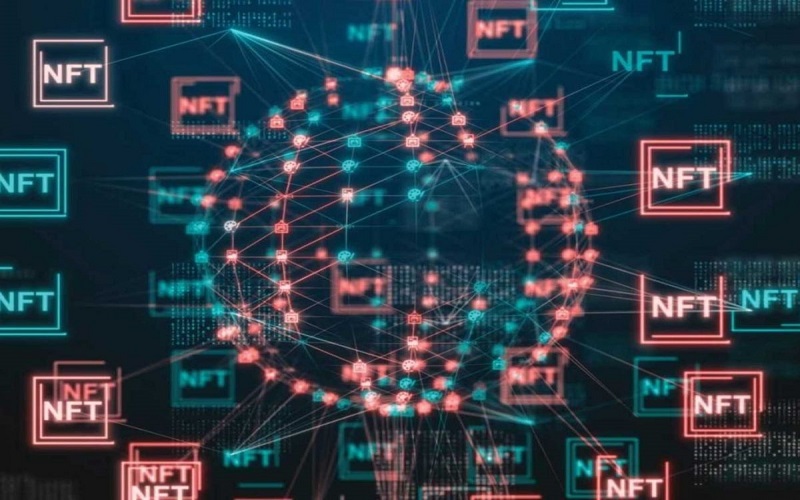 The passion, power, and incredible talent of the best teams competing in the FIFA World Cup Qatar 2022 will be captured forever by Coca-Cola and Crypto.com in a series of NFT artworks inspired by the unique 'heatmaps' created by each team's on-field attacks, tackles, and winning goals.
Developed and hosted on the Crypto.com NFT platform, digital artist GMUNK has teamed up with Coca-Cola to create a collection of 10,000 unique NFTs generated by tracking the in-game movements of players in matches, according to a report in ITP.net.
The NFTs will be available to football fans globally after they sign-up for a Crypto.com NFT platform account.
All eligible fans have to do is register on Coca-Cola's Fanzone page and click on the NFT banner for a chance to own a Coca-Cola 'Piece of Magic' NFT inspired by FIFA World Cup Qatar 2022 – the newest form of memorabilia that will live forever on the blockchain.
Artist Gmunk added: "At its core, Coca-Cola 'Piece of Magic' uses football data as our paintbrush, defining densities, behaviours and applications of color to shape and create an immersive piece of art that embraces the spirit of football and depicts a visual story unique to each match."
Nazli Berberoglu, FIFA World Cup General Manager at The Coca-Cola Company: "The FIFA World Cup in Qatar is about bringing magical moments to life on and off the pitch for millions of fans from the region and beyond. This incredible collaboration with GMUNK will see 10,000 stunning and unique 'Pieces of Magic' in the form of NFTs available for fans to own forever."
"This year's FIFA World Cup will be the first to leverage Web3 technology," said Steven Kalifowitz, Chief Marketing Officer at Crypto.com.
"It's a privilege to partner with Coca-Cola and GMUNK to memorialise these historical matches that will forever be captured on the blockchain. Together we are creating a completely new form of memorabilia."
FedEx Establishes Direct Presence in Nigeria
-With a direct presence in the country, businesses and customers in Nigeria now have greater access to a wider portfolio of FedEx Express shipping solutions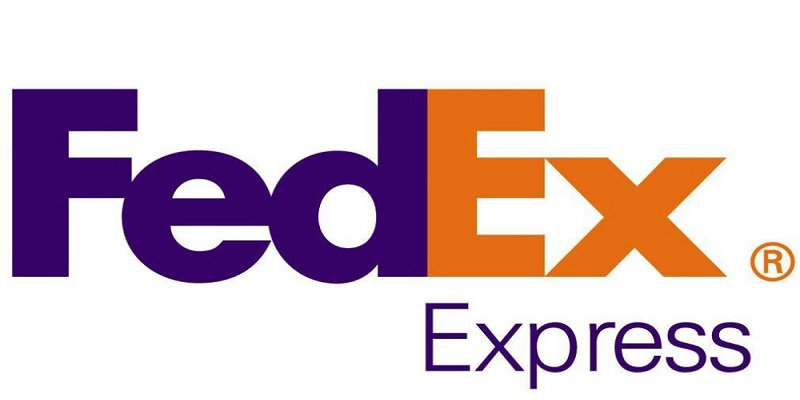 FedEx Express (FedEx), a subsidiary of FedEx Corp., the world's largest express transportation company, has announced that it has established a direct commercial presence in Nigeria, to meet the country's growing international shipping demands.
With a direct presence in the country, businesses and customers in Nigeria now have greater access to a wider portfolio of FedEx Express shipping solutions, while Red Star Express Plc, its service provider in Nigeria continues to provide the infrastructure for ground operations.
Customers will also have access to a range of FedEx digital tools that make shipping easier and more efficient through www.FedEx.com.
These services include opening a new account, tracking shipment status, creating shipping air waybills, scheduling courier pickups, and managing billing.
Additionally, FedEx will now have dedicated Sales and Customer Technology teams on ground to interact and provide enhanced logistics expertise to help local businesses grow internationally.
Nigeria is the largest and fastest-growing economy in Africa, and the African Development Bank projects that the average growth rate for the country's economy will increase by 3.2% between 2022 to 2022.
Taarek Hinedi, vice president for FedEx Middle East and Africa operations, said, "Today we are closer to our customers than ever before. This strategic step makes it easier for local businesses to ship with us as they look to tap more import and export opportunities and grow their customers around the world."
"Nigeria is on the right path for further growth and FedEx is committed to supporting this growth and connecting Nigeria to some of the biggest trading partners located in Asia and Europe.
"The FedEx network is crucial to provide businesses with greater connectivity between Africa and Europe as well as within the Asia Pacific, Middle East and Africa (AMEA) region," said Hinedi.
"As Nigeria continues with its 2021 to 2025 National Development Plan to increase the share of its exports to Africa up to 35% from a base figure of 20%, businesses will require a range of international services and solutions to help boost the economy."
FedEx has been facilitating trade in Nigeria since 1994, offering its international solutions through Red Star Express Plc.
With this latest initiative, FedEx will continue to leverage the capabilities and infrastructure of the service provider, Red Star Express Plc, that will continue to provide pick-ups, deliveries, customs clearance services, and retail locations across the country.
FedEx remains committed to supporting the Nigerian Government's Economic Recovery and Growth Plan (ERGP), to drive structural reforms to diversify its economy and reduce dependency on oil.
The FedEx direct presence in the country will help connect Nigerian business owners, exporters, importers, and consumers to more than 220 countries and territories worldwide, covering more than 99% of the world's gross domestic product.
GITEX Global Generated $707m Worth Of Business In Dubai- DWTC Report
With 170,000 people in attendance, the global event saw 57 per cent of the business generated (USD394 million) retained in Dubai's economy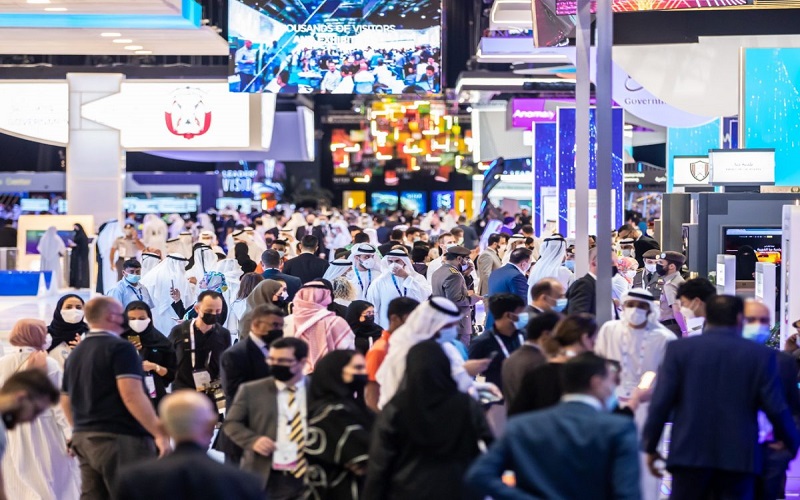 GITEX Global 2022 has generated $707 million worth of total economic output, according to Dubai World Trade Centre's (DWTC) Economic Impact Assessment Report.
With 170,000 people in attendance, the global event saw 57 per cent of the business generated retained in Dubai's economy, according to a report by ITP.net.
The 42nd edition of the tech show, which took place from 10-14 October 2022 at DWTC, was estimated to support 9,600 jobs generating disposable household income of $126 million, a 55 per cent increase from 2019.
Omar Sultan Al Olama, Minister of State of Artificial Intelligence, Digital Economy and Remote Work Applications, and Chairman of Dubai Chamber of Digital Economy, said that the UAE is moving forward towards new futuristic horizons, under the directives of its wise leadership, leading to new summits of growth and comprehensive sustainable development.
He added that the UAE is pioneering the pivotal sectors of tomorrow's economy to continue its development path including artificial intelligence, digital transformation, knowledge economy, and the 4th industrial revolution, among others, propelled by its proactive strategies that consolidate its status as a global economic hub
Al Olama further emphasised the importance of organising GITEX Global 2022 and its remarkable success that reaffirms Dubai's leadership and status as a global business and tech investment destination of choice.
Helal Saeed AlMarri, Director General of the Dubai World Trade Centre, said, "GITEX has been a key contributor to the economic growth of Dubai. The 42nd edition in 2022 has achieved unprecedented success across all levels, positioning Dubai and the UAE at the forefront of future technologies.
"DWTC has always been a flag bearer for the global MICE sector, especially in asserting the greater need for events in the post-pandemic new economy.  GITEX GLOBAL 2022 has not only been a resounding endorsement of this fact but has also reflected the confidence of 176 nations in Dubai as the global capital for business and tourism."
According to DWTC, the 40 per cent share of international attendees at GITEX Global 2022 represents a big jump surpassing previous editions reflecting the truly global stature of the event.
The report noted that half of all international attendees travelled with a companion this year while staying in Dubai for an average of 6.4 days.
The average spend of AED 13,000 per international attendee during the show on goods and services including flights, hotels, entertainment, and retail, was five times that of UAE-based attendees.