Made-In-Nigeria Goods: How Senior Govt Officials Flout Mr. President's Directives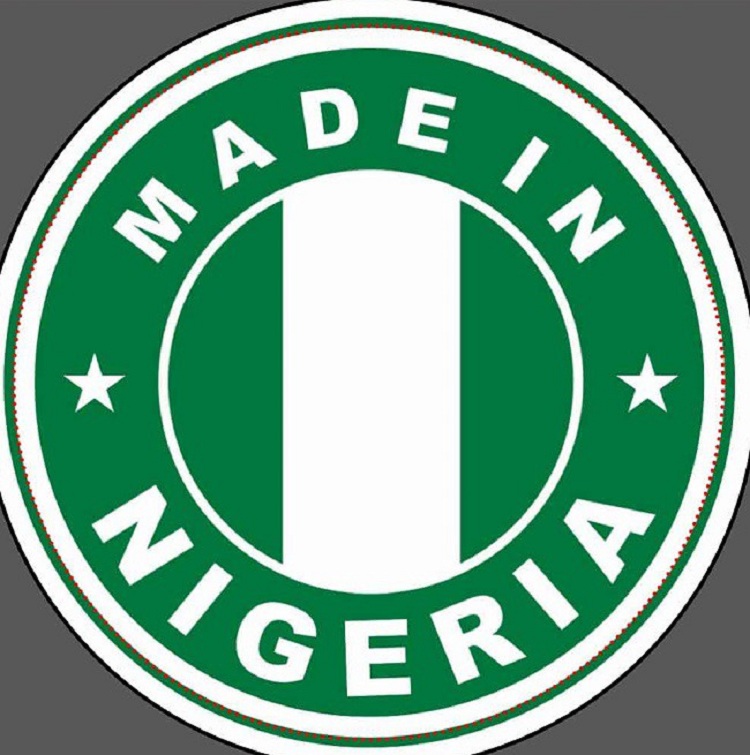 By Wole ABIJOKO
There are concerns that more Nigeria manufacturers will close shop before the end of October this year, not because of COVID-19, but rather the refusal of most senior government officials to respect a subsisting presidential directive to patronize quality made in Nigeria products.
Executive Order Number 3 of 2017 signed by Vice President, Yemi Osinbajo on May 18, 2017, among other things, directs that all Federal Government Ministries, Departments and Agencies (MDAs) must grant preference to local manufacturers of goods and services in their procurement of such items.
Further, any document issued by any MDA for the solicitation of offers, bids, proposals or quotations for the supply of goods and services must expressly indicate the preference to be granted domestic manufacturers or service providers.
Equally, made-in-Nigeria must be given preference and at least 40 per cent of the procurement of certain listed items in all MDAs must be locally manufactured goods or from local service providers. They include uniforms and footwear, food and beverages, furniture and fittings, stationery, motor vehicles, pharmaceuticals, construction materials and ICT goods.
However, it appears the Bureau of Public Procurement and the EFFC are handicapped as this Executive Order has been largely ignored by many government agencies.
For years, Nigeria has struggled to correct its poor trade deficit profile. Nevertheless, the problem has mainly been concentrated in the overwhelming appetite for imported goods among Nigerians.
Indeed, the propensity to import virtually everything, even down to the basic items available locally, has been behind the shabby state of Nigeria's local content narrative.
No one is exempted from this sad reality. Worse still, Nigerian government officials are also complicit. Many of them only pay lip service to the clarion calls to patronise made-in-Nigeria goods to grow the local currency.
In reality, these government functionaries who should be leading the local content charge are most at fault for relying on imported items at the detriment of indigenous enterprise.
Even the National Assembly made the news recently when members of the House of Representatives reportedly took delivery of brand-new 2020 Toyota Camry cars as utility vehicles. Each of the exotic cars, the V6 Limited edition, depending on the variant, has a price tag of between US$75,000 to US$135,000.
This excludes the cost of shipping and customs duties, which is about 100 per cent of the actual cost of each unit. The foregoing is based on checks on the website of Toyota as the lawmakers bluntly refused to disclose the cost of the 400 vehicles which were purchased with taxpayers' money.
Also much recently, President Muhammadu Buhari directed that only made in Nigeria goods and products must be patronized henceforth to save the nation's foreign exchange and also help grow the economy. Equally important, the directive came as a reaction to the impact of the rampaging coronavirus (COVID-19) on the economy which has affected the 2020 budgetary provisions.
Communicating this laudable directive from the President was the Minister of Finance, Zainab Ahmed. Specifically, the Minister made this disclosure while responding to a question at the end of a virtual Federal Executive Council (FEC) meeting presided over by President Buhari.
Ahmed had stated: "On prioritization of made in Nigeria products, as you know, the president has set up an economic stimulus committee chaired by the Vice President. The work of the committee is to develop a 12 months' economic stimulus plan and we are at the final stage of that work.
"We have prioritized spending on that plan to use and consume made in Nigeria. For example, some of the public works projects that will employ a lot of our youths are to be done using strictly our raw materials, so we don't have to import bitumen for example to build our roads."
A commendable initiative from the Presidency, but one which sadly, as is the case with most policy pronouncements in Nigeria, is only implemented on paper.
Mr. President's directives, coming at a time when Nigeria is facing a tough time with the COVID-19 pandemic hobbling revenues from crude oil, the mainstay of the economy, ought to have gone a long way in bringing relief to Nigerian manufacturers and other local entrepreneurs. But this is hardly the case.
Feelers indicate that several top and senior government functionaries, especially in the Ministries, Departments and Agencies (MDAS) have paid deaf ears to the decision to patronize made in Nigeria.
Indeed, it is a case of business as usual as many of these government establishments have continued to fritter away scarce foreign exchange by relying on foreign goods in their procurement activities, thereby enriching the economies of other more advanced countries at the detriment of a bleeding Nigerian economy.
For a fact, Nigeria is not short of credible local manufacturers making waves in their respective areas of endeavour and doing the country proud.
Aliko Dangote is a very good example of an indigenous power-house who has put Nigeria on the global map. The richest man in Africa has, to a large extent re-written the story of Nigeria's self-sufficiency in essential commodities such as cement, sugar and salt.
Were it not for his entrenched tentacles in government circles, Dangote will probably be struggling to get any Nigerian government big-wig or even the ordinary man in the street to patronize any of his products.
What of our heavy reliance on imported vehicles?
In Innoson Vehicle Manufacturing Limited, Peugeot Automobile Nigeria Ltd., Globe Motors Ltd. and many other local assemblers, Nigeria has a strong cast of players who can conveniently meet the needs of millions of Nigerians desirous of purchasing quality vehicles.
But what we see is a situation in which the National Assembly members, as highlighted in the earlier part of this piece and several serving government functionaries thumb their nose at these locally made, cheaper yet reliable options in favour of foreign-made vehicles.
Worse still, these vehicles are mainly used for very short distance movements, mainly from their residences to their offices or assembly complex or to the airports to catch their numerous flights.
In the area of technological devices such as laptops and computers, Nigeria can boast of a Zinox which today, has represented the country creditably well even in the international space.
Zinox computer was the first internationally certified brand in Sub-Saharan Africa.
In addition, the Zinox Group which has over 30 years of outstanding innovations to its name and arguably one of the leading technology conglomerates in Africa, has bailed out Nigeria in the area of the conduct of credible elections through its sterling work with INEC in creating a reliable database of voters for the country even when foreign players failed abysmally.
Currently, our leaders and top government functionaries choose to patronize foreign laptops or computer brands.
The story is the same across a very critical vertical such as pharmaceuticals. Nigerian pharmaceutical companies have found it tough swimming against the overwhelming tide of government's preference for the importation of basic medical supplies and equipment.
The same sad tale is the fate of several local manufacturers of furniture, beverages, construction materials, stationery and even basics like footwear/uniforms, of which Nigeria is sufficiently blessed with skilful artisans.
In October 2016, Eric Umeofia, founder of Erisco Foods, a top tomato paste manufacturer, announced plans to shut down operations and sack some 1,500 workers at his expansive factory in Oregun, an industrial area of Lagos.
Hear his reasons: "This appears to be the only reasonable thing for me to do since my cries appear to have no meaning for those stifling our operations.
''I brought my manufacturing concerns worth about $150 million in Dubai and Angola to Nigeria in 2009 in my patriotic zeal to contribute to the growth of Nigeria. But dumping of sub-standard tomato pastes from mainly Asian nations has resulted to Erisco Foods losing up to N3.5 billion in recent years.
"More so, our products worth about N6 billion remain unsold, due to the flooding of our markets with sub-standard tomato pastes from foreign countries.
"If we don't leave Nigeria now we'll go bankrupt and I believe that my leaving will open up the environment for government to understand the dilemma facing Nigerian manufacturers like me," he stated.
Further, the businessman declared that undue favouritism to Lebanese, Indian and Chinese businessmen in the allocation of foreign exchange to import tomato pastes and other items, including frozen fish, has dealt a serious blow to his company, Erisco Foods Ltd. and also to other Nigerian companies involved in manufacturing.
Erisco Foods, which has had a dominant presence in Liberia and Angola over the years, was listed as Africa's top tomato paste manufacturer, and the company is the fourth largest of its type in the world, according to records.
But policy inconsistencies and alleged connivance of officials of some key government agencies to deny foreign exchange allocation to indigenous companies in preference for foreigners have left many Nigerian companies struggling or closing shops in recent times.
The same scenario exists today but the situation is even more critical now.
Latest figures show that the rate of unemployment in Nigeria is heading towards a record 33 per cent. Equally, nearly 3.8 million Nigerians have lost their jobs since the beginning of the year. And with COVID-19 hobbling businesses and virtually every segment of the economy, that figure is only going to rise further.
Every year, Nigeria's numerous tertiary institutions churn out graduates who continue to swell the ranks of the unemployed – a factor that holds dire implications for the future of the country.
Yet, Nigerian government functionaries have adamantly failed to wake up and smell the coffee. The day of reckoning is not a far-off vista. It is certainly here…
Today, the Federal Government has had no choice than to revise the 2020 budget, even as it goes cap-in-hand borrowing from lender agencies to fund the current fiscal year, yet the constituent members of the current administration who should be aiding the President correct the sad state of affairs, are the same ones robbing Peter to pay Paul!
Below are the exact words of the Finance Minister who reeled out the amendments to the Medium Term Expenditure Framework for 2020-2022 as well as the amendment to the 2020 budget.
"The crude oil price is approved at $25 per barrel; crude oil production is at 1.94 million barrels per day and then an exchange rate of N360 to $1. The revised budget is now in the total sum of N10.523 trillion, a difference of about N71.5 billion when compared to the approved budget. This is because, as we cut down the size of the budget, we also have to bring in new expenditure previously not budgeted, to enable us adequately respond to the COVID-19 pandemic.
"The federal government in this budget will have direct revenue of funding the budget of N5.158 billion. The deficit to this budget is N5.365 trillion and this will be financed by both domestic as well as foreign borrowing. The foreign borrowing we are doing for 2020 is all concessionary loans from the IMF which has already been approved and has crystallized, from the World Bank, Islamic Development as well as Afro EXIM bank…"
Millions of poor, needy, unemployed Nigerians face a bleak future as the government, which is unarguably the biggest spender, struggles to keep the ship of state afloat. But its occupants seem hell-bent on carrying on with making fresh holes in the ship while expecting it to stay afloat.
A school of thought has even queried President Buhari's seeming silence or inaction on the on-going flouting of the presidential directive to patronize made in Nigeria; even as some have insinuated that the president's silence may mean acquiescence.
Be that as it may, now is the time for the President to act in order to avert the doomsday that is staring Nigeria in the face!
*Dr. Wole Abijoko, a policy expert and public commentator writes from Nassarawa
NDPB At One: The Evolution Of Data Privacy Under Dr. Vincent Olatunji
"People who end up being first don't actually set out to be first, they set out to do something they love," thus, creating a lasting legacy for themselves.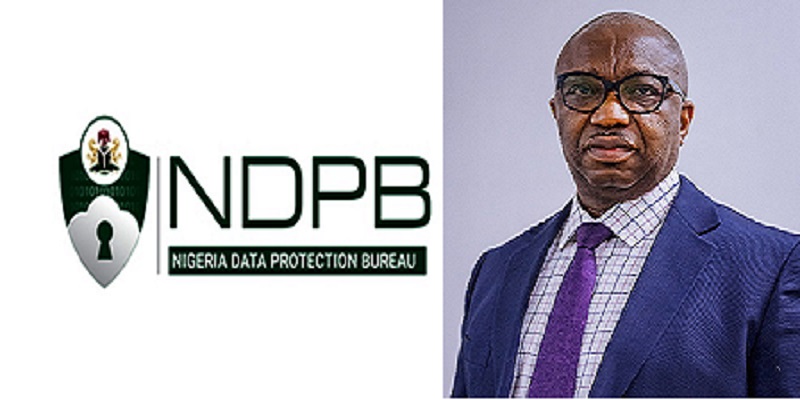 By Yusuf YUSUF
The pioneer National Commissioner/Chief Executive Officer of the Nigeria Data Protection Bureau (NDPB), is one man who has risen through the ranks, showing expertise both in administrative roles as well as the information technology field, as a formidable force whose trajectory of achievements keeps many on their toes.
All these, he has managed to achieve without giving room for the notion of imitation but rather, by setting an exemplary step in advancing policies to ensure the development of the status quo.
A Certified Public Private Partnership Specialist (IP3 Specialist) and a PECB Certified Data Protection Officer, Dr. Vincent Olatunji, (FIIM, IAPP, and NCS) is a promising figure the technology world needs to watch out for in coming years.
He joined NITDA in 2002 and has worked in various departments thereby rising to the position of director in 2014 and Acting DG in 2016 amongst other roles serving in various departments before his recent appointment as National Commissioner.
In just over a year, Dr. Vincent Olatunji is creating a new legacy as the pioneer National Commissioner/Chief Executive Officer of the Nigeria Data Protection Bureau while setting the pace for the institutionalization of data protection laws in Nigeria.
The Nigeria Data Protection Bureau (NDPB) is an intrinsic segment of the Ministry of Communications and Digital Economy born on the 4th of February 2022, out of the need to uphold the National Digital Economy Policy for Digital Nigeria (NDEPS) by further strengthening as well as entrenching the protection of personally identifiable information and sensitive personal data.
Such data includes emails, names, telephone numbers, house addresses, religious beliefs, political lineage, medical records, labour union affiliations, and information being uploaded online in line with standard global practices in a digital economy.
The objective of the bureau as stipulated by the Nigeria Data Protection Regulation 2019 (NDPR) include
Safeguard the rights of natural persons to data privacy
Foster safe conduct for transactions involving the exchange of personal data
Prevent manipulation of personal data and
Ensure that Nigerian businesses remain competitive in international trade through the safeguards afforded by a just and equitable legal regulatory framework on data protection.
While keying into the global digital revolution is inevitable, it is only pertinent that this rising need is met with accurate preparedness. It is on this note, a major milestone was recorded under the able leadership of Dr. Isa Ali Ibrahim Pantami, with the launch of the National Digital Economy Policy and Strategy for a Digital Nigeria (NDEPS).
The NDEPS was launched by President Muhammadu Buhari (GCFR) in 2019. This subsequently led to the re-designation of the  Ministry of Communications to include the digital economy, thereby giving it a new phase.
With this development, the journey of the much-desired and envisioned Digital Nigeria began. This was, however, followed by several restructurings to accommodate the new set mandate of the Ministry. And such restructuring included the NDPR.
Unarguably, Dr. Olatunji has continued laying exemplary standards for any successor to measure up to in time memorial as he has managed to adapt existing resources and manpower to carter for the immediate needs of his bureau to ensure swift and immediate operations against all odds to kick start immediate operations.
Stepping into the herculean task of laying a solid bedrock for data protection policies and strategies without giving room for doubts or sloppiness while distinguishing himself as a formidable force to reckon with, as a pioneer, may pose a major challenge to many.
This is because the way of the pioneer is always filled with different hurdles stemming from proper administration to implementation of policies. However, Dr. Olatunji draws strength from his love for his profession, leaving no stone untouched in his quest to achieve excellence as he emulates the popular saying that "People who end up being first don't actually set out to be first, they set out to do something they love."
The Bureau, within the last year of its establishment, has recorded significant growth under various parametres including but not limited to the following: –
Rate of increment of the public sector integration into data privacy and protection framework – 100%,
Rate of increment in the enrolment of DPOs from data controllers and processors across Nigeria – 600%,
Rate of increment in the licensing of Data Protection Compliance Organizations (DPCOs) – 50%
Similarly, revenue generation through the implementation of the NDPR has increased by over 60%.
The foregoing milestones are taking place at a time when the Digital Economy under Prof. Isa Ali Ibrahim Pantami is breaking records in its contribution to Nigeria's GDP. The ICT sector for instance contributed 18.44% to the total real GDP in Quarter 2 of 2022 – outperforming virtually all other sectors.
The establishment of the Bureau, under the visionary leadership of President Muhammadu Buhari, has strengthened the bulwark of fundamental rights and freedoms of Nigerian citizens in the data economy ecosystem and has, to all intents and purposes, earned Nigeria a pride of place in the arena of international data governance and human capital development.
With the recent approval of the Nigeria Data Protection Bill by the Federal Executive Council (FEC) for further ratification and endorsement by the National Assembly, we wish Dr. Vincent Olatunji, twice as much of successes recorded by him just in one year as he sets out to achieve greater developments in the strategic implementation of data protection laws in Nigeria.
How To Survive The Last Week Of January On A Budget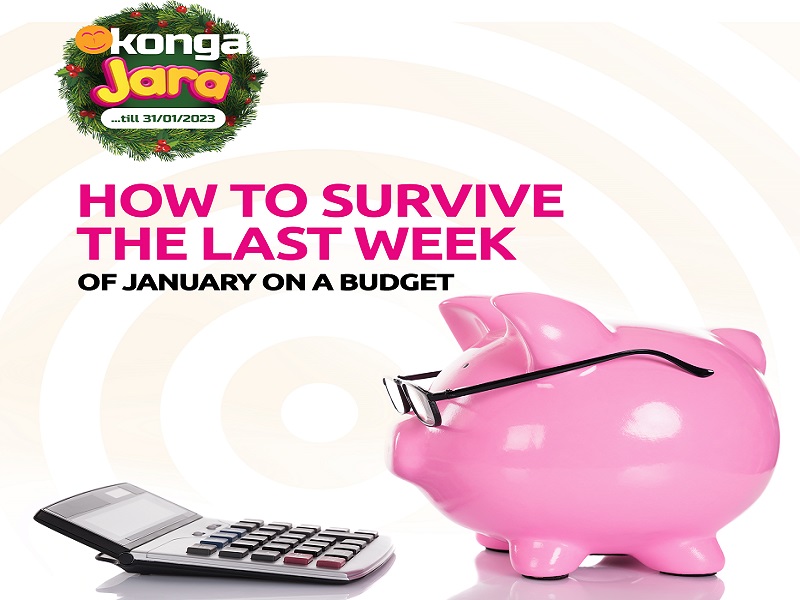 January is renowned for being a month of extremely slow days, mounting bills and a long, grinding wait for payday. This is often the case for folks in paid employment. 
However, the difficulties that traditionally accompany the month of January impact entrepreneurs or those in business as well.
Usually, discretionary or disposable income is often limited and tightly guarded, with many potential customers trying to wade through to the end of the month after the customary lavish spending that trailed the previous year-end festivities.
With the current fuel scarcity plaguing most parts of Nigeria burning deeper holes in the pockets of the average Nigerian, there is a common consensus among many to see the back of January.
Beating the sapa occasioned with the January season often requires a certain level of skill and wits. It is better to stroll into February (the month of love) with a meagre balance or even broke than to enter it on your knees with a crushing bundle of debts on your back.
Here are a few ways you can see out the last week of the month in flying colours on a tight budget, courtesy of Konga, Nigeria's leading composite e-commerce company.
1. Make Garri Your Friend
Just kidding, but then you might want to invest a little of your scarce resources on food or foodstuffs that are not so expensive but last for a long time. Food items like Garri, Bread, Beans, and the like, as they allow for varieties, would definitely come in handy if you are the type that cooks their own meals.
2. Substitute
We know our help comes from God, but at times like this, you might like to forego your normal routine and go with more budget-friendly options. Instead of ordering an Uber or a ride to work as you'll typically do, you may have to wake up earlier and commute via public transport. You can also substitute your expensive beverage for a 3-in-1 coffee or tea; instead of buying that pricey loaf of bread, you could opt for a biscuit instead.
3. Spend more time with friends and family members
The famous saying "The more, the merrier" has never been more beneficial. When things are tight, the best exit route is to be with people who could help lighten the load. With friends, you could share your resources and make the best out of the situation.
4. Be Content
This last week of January, beating sapa entails being content with yourself. In fact, phrases like YOLO or "If I perish, I perish" would do you more harm than good. Avoid frivolities, get only the necessities, understand that all fingers are not equal, and be content with what you have. Mr. James' brokenness could be your average level, so no matter where you find yourself, cut your coat according to your cloth.
5. Look out for Cheaper deals
Most importantly, a major element to seeing yourself through January smiling is to be alert to juicy offers or the best deals. There is always an advantage to it, that satisfaction that comes from walking away with a sweet deal on a purchase. This is one of the reasons you must embrace Konga when it comes to shopping for all your items during this period.
In fact, the ongoing Konga Jara promotion remains your best bet. It is an open secret today that most items are cheaper at Konga and you also enjoy the benefit of guaranteed quality and swift delivery.
In summary, if you're able to stick to the points mentioned above, you're well on your way to surviving these last 77 days of January, while leaving many of your peers wondering how you managed to pull through in such a brilliant fashion.
7 Mistakes Organisations Make That Cause Good Workers To Quit
The decision to leave an organization doesn't just happen overnight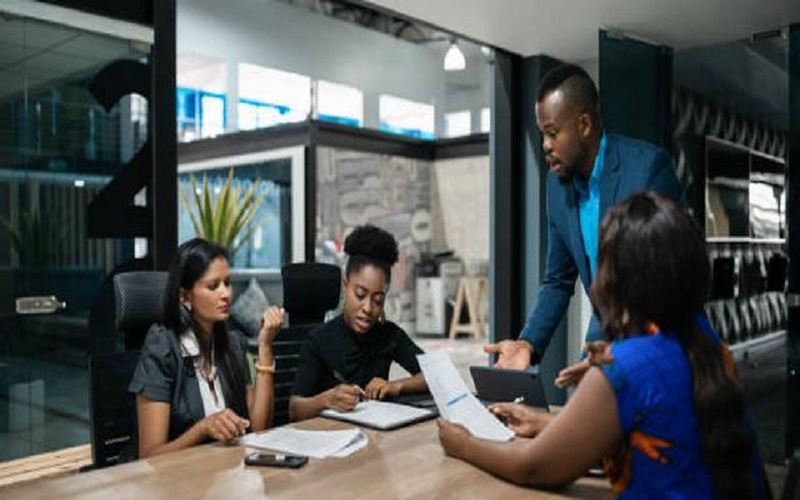 By A J HESS
Talk to any leader of an organization and they will tell you one of the things that bother them the most is losing good people. There is a saying that has become very common: "People don't leave bad jobs, they leave bad bosses." While many people do leave because of their relationship with the people they directly report to, the reasons are more varied in many cases.
Unhappiness is the main reason employees leave organizations. Yet, what exactly causes people to be unhappy? There are a number of factors that come into the equation that can cause people to conclude they could be better off working somewhere else.
The decision to leave an organization doesn't just happen overnight. Usually, the conditions have been around for a long time, slowly draining the employee's enthusiasm and desire to bring their best selves to work every day.  As Phil Johnson, founder and CEO of The Master of Business Leadership, says, "The drama, chaos, and conflict experienced in these toxic work environments lead to low levels of employee engagement."
Here are seven issues that slowly drain a person's desire to work for an organization:
LACK OF APPRECIATION
People spend a great deal of time at work, and if they get the feeling that they're not being appreciated, it will slowly drain their energy and desire to give their best. The lack of appreciation can show up in various forms. Lack of recognition for their accomplishments is a key example. When we are working hard, doing good work, and nobody seems to notice, it kills our desire to continue to do more.
Another area is a lack of caring or taking an interest in our special interests, talents, and life outside of work. When we spend so much time at work, we expect others to take an interest in us as unique individuals, with special talents, needs, struggles, and home situations. And we want the people we report to support us when we are going through difficult times.
"When employees feel a genuine connection with their leader, their role, and the organization, they are stronger collaborators and communicators, and are more engaged," explains Debbie Muno, managing director of Genos North America.
UNFAIRNESS AND FAVOURITISM
While there are different levels of talent and responsibilities within organizations, we expect the standards for promotions and rules of conduct to be applied equally to employees in the organization. Few things are as upsetting as when organizational rules they're expected to follow are not adhered to by the higher-ups.
Another sore point that really drains performance is when people perceive that promotions are given based on favoritism rather than meritocracy.  The resentment and anger resulting from these actions, or just the perception of them, create a toxic culture that causes good people to leave.
ALLOWING NO AUTONOMY OVER ONE'S WORK
In order to feel fulfilled in our work, we need to have some say in what our work looks like. Whether we have a choice on what we work on, have a say in company goals, or have a say in work-related decisions, we need to have choices to feel fulfilled in our career.
The best work happens when leaders trust us to know what to do and can count on us to do it well. Managers who act as guides and coaches—and are approachable when employees have problems—will see their staff perform much better than those who micromanage and allow their people little discretion over how their work is done.
SHOWING NO INTEREST IN EMPLOYEES' PASSIONS
Organizations that expect employees to do their jobs without considering what they are passionate about not only miss out on harnessing those passions, but also alienate their people. It takes work, effort, and getting to know people to find out what their passions are. Unfortunately, many workplaces don't have the desire to find out. As a result, those who believe employees are hired simply to fill a position and should leave their passions at home will find significant turnover among their teams. After some time, these team members will be looking at other companies known for an employee-first culture.
On the other hand, those organizations that do make the effort to find the connections between their people's work and their passions will see an increase in productivity, higher rates of job satisfaction, and a happier workplace overall. To that end, author Debbie Peterson recommends utilizing psychometric questionnaires. "[These] can ensure employees are in roles where their skills and personalities can shine, and ensure the longevity of the employee and their employment as well as the performance of the organization," explains Peterson.
ONE-SIZE-FITS-ALL STAFF APPRECIATION
Many organizations have an Employee Appreciation Day once a year when everyone is acknowledged and treated the same. The problem is that not everyone has the same skills, contributes equally, or regularly brings the same effort. Receiving the same recognition as someone who does the least work possible upsets those who go above and beyond, bring extra enthusiasm to their work, and give their best every day.
Not only should people be recognized for their achievements, but they also should be able to communicate how they wish to be recognized. In my book, The Other Kind of Smart, I talk about how important it is to get to know people in order to appreciate them in a way that powerfully connects with them.
A LACK OF MEANING
One thing millennials have become known for is wanting their work to have meaning and to feel that they are making a difference. Previous generations have wanted this as well but settled for less as they believed the workplace was not the place where this was possible. Now, millennials are a major part of our workplace and are rising to leadership positions. Finally, organizations have started to pay attention.
Organizations must create a vision and share it with their people in a way that ensures everyone understands how their contribution makes a difference. Everyone wants to feel pride in their work and in the organization they work for. This will become increasingly important as younger generations, crucial to an organization's success, demand this.
A LACK OF FUN AND PLAY
In previous decades, the idea that we should have fun at work would have left leaders aghast. Work was work, and people were expected to have fun outside of the workplace. We have since come to understand that having fun at work is a great way to invigorate people, give them something to look forward to, and even alleviate stress and boredom. "For instance, [some] high-tech firms now encourage employees to take table tennis breaks," says Peterson, "with the added benefit that it promotes physical and neurological fitness."
When people are not only allowed, but encouraged, to have fun in their workplace, they are more relaxed, are able to build camaraderie with their colleagues, and are motivated to perform better.
****Culled from fastcompany.com