MainOne Celebrates 10 Years Of Enabling West Africa's Digital Revolution
MainOne, West Africa's leading provider of Wholesale and Enterprise connectivity and data centre services is celebrating 10 years of delivering innovative, world-class service in West Africa.
Ten years ago, the company launched its operations with the commissioning of the first private submarine cable on the West Coast of Africa.
The company has played a critical role in enabling internet access across West Africa where penetration rates have grown from less than 10% in 2010 to close to 40% ten years later.
Since inception, MainOne has invested over $400m in infrastructure in West Africa as part of its efforts to bridge the digital divide and enable the digital economy.
The investments include submarine cables, terrestrial fibre networks, and Points of Presence (POPs) across the region.
Within this period, the company has delivered services to 10 West African countries and has built Tier III data centres in Nigeria, Ghana and Cote d'Ivoire, hosting the largest institutions and global content in the region, with on-going expansions of its data centre footprint in Nigeria and Ghana.
These investments and contributions to the economy have led the company to numerous awards on both local and global stages.
Prominent among these awards are the Datacloud Africa Award for Excellence in Data Centre (Africa) and Africa Cloud Service Provider of the Year; Presidential Enabling Business Environment Council (PEBEC) Impact Award; and Lagos Chamber of Commerce and Industry Award for Excellence in Broadband Infrastructure.
Others include the NTITA Telecoms Wholesale Provider of the Year; Frost & Sullivan Best Practices winner for the Nigerian Data Centre Customer Value Leaderships Award; Ghana Telecoms Awards: Telecom Wholesale Carrier of the Year; and Nigerian Telecoms Awards: Broadband Company of the Year, among others.
Reflecting on 10 years in business, Ms Funke Opeke, Chief Executive Officer of MainOne, said "We started on this journey to deploy critical infrastructure to bridge the digital divide in West Africa. While we are pleased that we have made an impact, there is so much more work to be done.
"The recent challenges we have faced with COVID-19 Pandemic highlight the need for additional investment and smarter policies to deploy shared infrastructure required to make access to broadband a reality for more Africans at a price they can afford.
"MainOne has been leading that charge across West Africa for ten years and we are even more committed to realizing our vision today than we were 10 years ago.
"While it is an accomplishment for any company to reach the 10-year milestone, it is particularly significant for us as we hold on to our vision which is to be West Africa's communication solutions provider of choice.
"Through the commitment of our shareholders, hard work and dedication of our employees, and collaboration with partners, we have been able to deliver services that balance innovative solutions with excellent service delivery.
"I thank our valued customers for the opportunity to be of service and remain grateful to our board members and shareholders for their faith in us. Many thanks also to our devoted employees and partners who have enabled us to grow and thrive. 
"We are confident that we will witness continued growth over the next ten years as we continue to provide excellent services to our clients and enable businesses and the digital economy across the region." 
Smile Offers Customers Free Streaming Data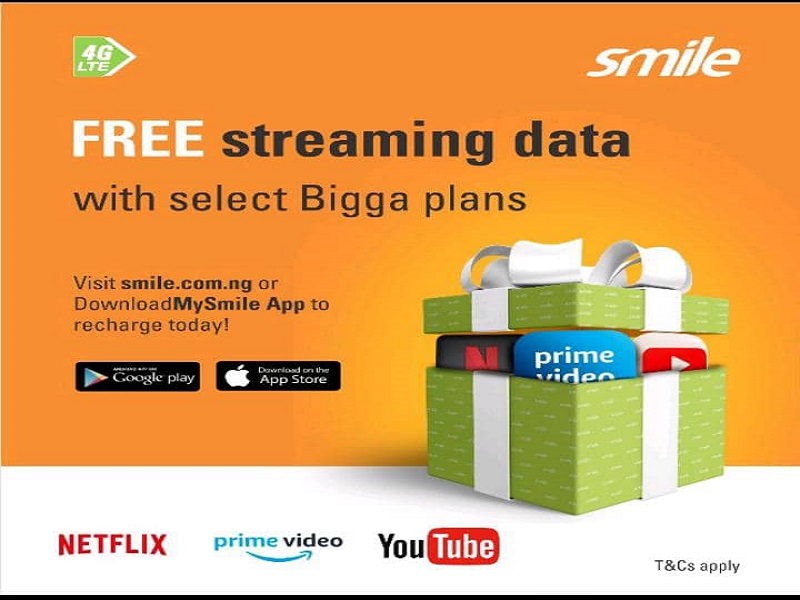 Smile Communications, Nigeria's foremost and leading mobile broadband provider has introduced a new offer to its teeming customers.
The new offer allows for FREE Streaming data for consumers to stream their favourite content on YouTube, Netflix, and Amazon Prime Video absolutely FREE.
Abdul Hafeez, Chief Marketing Officer, Smile Nigeria, said of the offer, "We are giving our customers so much more when they purchase any of our select Bigga plans with FREE streaming data, so they can have fun engaging with their favourite entertainment and social media services for longer."
All Smile customers who recharge a Bigga plan, from 1.5GB to 20GB, priced from N1,000 to N5,000, will get an additional 3GB to 5GB FREE streaming data to use between 11 pm and 6 am on YouTube, Netflix, and Prime Video.
Smile said in a statement that with this offer, consumers get access to FREE Youtube, FREE Netflix, and FREE Amazon prime video when they subscribe to any of the select Bigga plans from Smile.
"We are still a consumer-centric organisation that understands the huge financial responsibilities associated peculiarly with the first quarter globally and want to cushion these effects with extra value for our consumers while encouraging other Nigerians to get on the Smile network to enjoy this and many other goodies from Smile," Hafeez concluded.
Smile communications led in voice call acquisitions in the past year and are poised to enter new markets, as well as deliver several firsts within the telecommunications operating space as the year progresses.
Industry watchers are of the opinion that Smile is a brand to look out for in 2023.
Buhari Expresses Delight Over Unveiling Of Starlink In Nigeria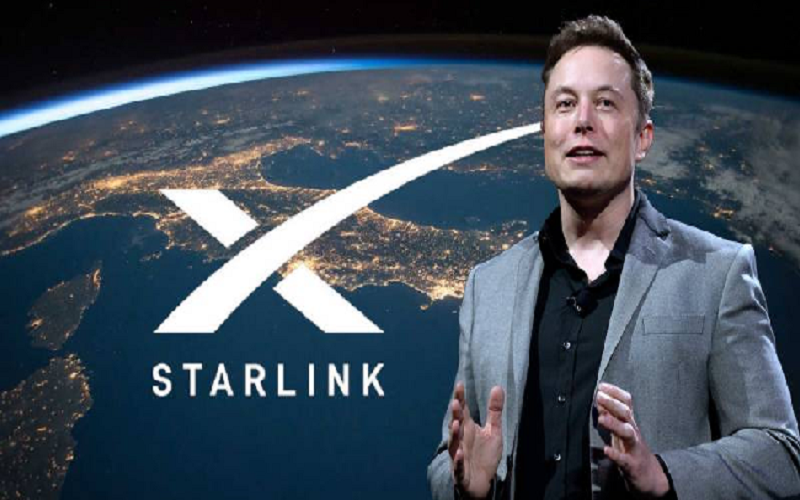 President Muhammadu Buhari has expressed delight over the unveiling of Elon Musk-owned SpaceX's broadband service Starlink in Nigeria.
The President noted that with the commencement of Starlink's operations in Nigeria, the country now has 100 per cent broadband penetration, adding that Nigeria is the first and only African country so far to enjoy Starlink rollout.
The President's position was contained in a post tweeted to his verified Twitter page Thursday night.
"We are delighted that Starlink services have been deployed in Nigeria, making us the first African country — and the only one so far — to enjoy this rollout. With this deployment of Starlink, we now have 100 per cent broadband penetration in Nigeria," Buhari said.
Recall that SpaceX confirmed the deployment of Starlink in Nigeria in a tweet on Monday, stating that Nigeria was the first African country to enjoy its services.
It tweeted, "Starlink is now available in Nigeria – the first African country to receive service."
Starlink seeks to deliver a global broadband network, using a constellation of Low Earth Orbit to provide high-speed internet coverage with the capacity to penetrate rural and geographically isolated areas.
Israel, Italy Record Lowest Mobile Internet Costs
Mobile internet traffic almost doubled in the last eight years, and today, more than 60% of all website traffic comes from people using mobile devices. But, as the global mobile data coverage gap continues to narrow, the price gap remains wide.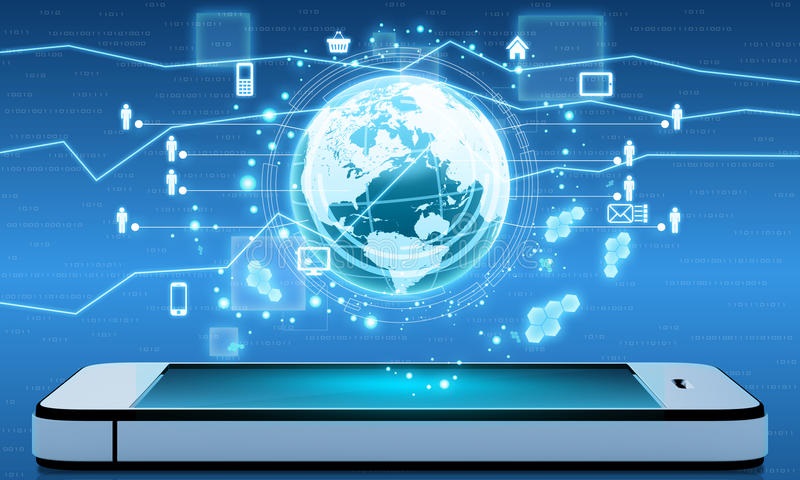 According to data presented by CasinosEnLigne.com, Israel and Italy have the cheapest mobile internet in the world, while Japan, the US, and Switzerland are among the most expensive countries globally.
Many of the cheapest countries have excellent mobile and fixed broadband infrastructure, which allows providers to offer large amounts of data at reasonable prices, reports ITOnline.
In some countries, economic outlooks also dictate the price, which has to remain low so people can afford it.
According to data from the UK-based price comparison website cable.co.uk, which analysed almost 5 300 mobile data plans across 233 countries, Israel has by far the cheapest mobile internet, with one gigabyte of data costing an average of $0.04 in 2022.
Italy placed second in the global ranking, with a low cost of $0.12 per 1GB. India, France, China, and Spain follow, with $0.17, $0.23, $0.41, and $0.60, respectively.
Although six times more expensive than Italy and almost 20 times more than Israel, the United Kingdom ranked somewhere in the middle of this chart with a cost of $0.79 per 1GB.
On the other hand, Japan, the US, and Switzerland have some of the costliest plans among developed countries.
For instance, 1GB of mobile data in the US costs an average of $5.62, which is seven times more than in the UK, 13 times more than in China, and 46 times more expensive than the average cost in Italy.
The price difference in Switzerland is even worse, with the average cost of mobile data being 61 times larger than in Italy and nine times the UK average cost.
Japanese mobile data plans are also much more expensive than in other countries. Last year, 1GB of mobile data in the country cost an average of $3.85, nine times the price the Chinese paid and 16 times the average cost in France.
Regionally, North America is the most expensive overall, with an average cost of $4.98 per GB, way above the global average of $3.12. Statistics show Canada is the most expensive country in the region, with a cost of $5.94, followed by the US.
The average cost of mobile internet in Western Europe was far below these figures. Last year, Europeans paid an average of $2.72 per 1G of mobile data, or 45% less than in North America and 12% less than the global average.
That is still far more expensive than the price seen in Asia, which had an average cost of only $1.47 in 2022.