MasterCard Foundation To Deploy $1.3b In Partnership With Africa CDC
MasterCard Foundation has announced that it will deploy $1.3 billion over the next three years in partnership with the Africa Centres for Disease Control and Prevention (Africa CDC) to save the lives and livelihoods of millions of people in Africa and hasten the economic recovery of the continent.
It is believed that the Saving Lives and Livelihoods initiative will acquire vaccines for at least 50 million people, support the delivery of vaccinations to millions more across the continent, lay the groundwork for vaccine manufacturing in Africa through a focus on human capital development, and strengthen the Africa CDC.
"Ensuring equitable access and delivery of vaccines across Africa is urgent. This initiative is about valuing all lives and accelerating the economic recovery of the continent," said Reeta Roy, President and CEO of the MasterCard Foundation.
"In the process, this initiative will catalyze work opportunities in the health sector and beyond as part of our Young Africa Works strategy," she added.
The African Union's goal as set out in the African COVID-19 Vaccine Development and Access Strategy is to vaccinate at least 60 per cent of its population – approximately 750 million people or the entire adult population of the continent – by the end of 2022.
To date, less than two per cent of Africans have received at least one vaccine dose.
The new partnership builds on the efforts of the COVID-19 Vaccines Global Access facility (COVAX), the COVID-19 African Vaccine Acquisition Task Team (AVATT), and the global community to expand access to vaccines across Africa.
The number of vaccines available to Africa represents a small portion of the global supply and the financial costs to purchase, deliver, and administer vaccines remain significant.
The Africa CDC is calling on governments, global funders, the private sector, and others to help meet this goal.
"Ensuring inclusivity in vaccine access, and building Africa's capacity to manufacture its own vaccines, is not just good for the continent, it's the only sustainable path out of the pandemic and into a health-secure future," said Dr. John Nkengasong, Director of the Africa CDC.
"This partnership with the MasterCard Foundation is a bold step towards establishing a New Public Health Order for Africa, and we welcome other actors to join this historic journey."
In 2020, Africa faced its first economic recession in 25 years due to the pandemic. The African Development Bank has warned that COVID-19 could reverse hard-won gains in poverty reduction over the past two decades and drive 39 million people into extreme poverty in 2021.
Widespread vaccination is recognized as being critical to the economic recovery of African countries.
The initiative builds on an earlier collaboration between The MasterCard Foundation and the Africa CDC to expand access to testing kits and enhance surveillance capacity in Africa.
Through the Foundation's support, the Africa CDC's Partnership to Accelerate COVID-19 Testing (PACT) deployed nearly two million COVID-19 tests and more than 12,000 trained health care workers and rapid responders across Africa. In total, the PACT has enabled over 47 million COVID-19 tests across the continent.
Access Bank Officially Launches Operations In South Africa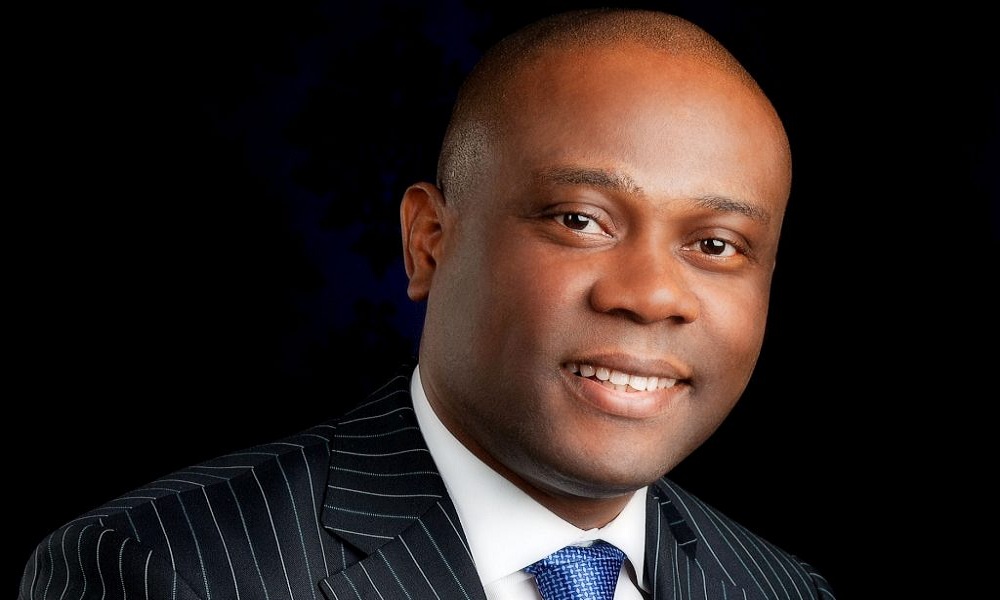 Access Bank Plc officially launched in South Africa on Monday and took another step in furthering its footprint across the African continent.
Access Bank chief executive Herbert Wigwe said in a statement that the Southern African Development Community represented the strongest economy in Africa, according to a report in IOL.
The Nigeria-listed Access Bank is a leading full-service commercial bank operating through a network of more than 600 branches and service outlets, spanning three continents, 12 countries and 31 million customers.
It employs 28,000 people in its operations in Nigeria and has subsidiaries in sub-Saharan Africa and the UK, with a branch in Dubai, United Arab Emirates, and representative offices in China, Lebanon and India.
Following a merger with Diamond Bank in March 2019, Access Bank, with more than 900,000 shareholders, became one of Africa's largest retail banks by retail customer base.
Wigwe said the opening in South Africa meant Access Bank SA was now firmly seated in one of the principal geographical areas apart from Nigeria, in terms of the size of the economy.
Highlighting Access Bank's presence in Zambia, he said the opening of the South African subsidiary cemented the bank's commitment to sub-Saharan Africa as a portal for banking opportunities across the continent.
Access Bank SA chief executive, Bennie van Rooy said Monday was "an exciting event for the South African banking industry", and the provision of sustainable support to existing customers while appealing to new clients with a business presence across Africa.
"As part of the robust Access Bank family, the South African operations look forward to contributing meaningfully to the achievements and ambitions of the group. In offering a full suite of financial service products to a market we understand in-depth, Access Bank SA is delighted to grow the family footprint."
Wigwe said the group's focus was on building relationships, as a partner in businesses and in the communities it served. "It's vital that our banking solutions give clients the advantage they need to grow sustainably, with access to smart solutions that help them reach greater goals."
"With its transactional account and online banking, commercial and asset finance, offshore investments and foreign exchange requirements or deposit solutions, Access Bank put the power of choice in clients' hands," he said.
"We look forward to the opportunities that present themselves with opening doors for individuals and businesses, and growing possibilities as we go," said Wigwe.
Helium Health, Nigerian Health Tech Startup Launches In Kenya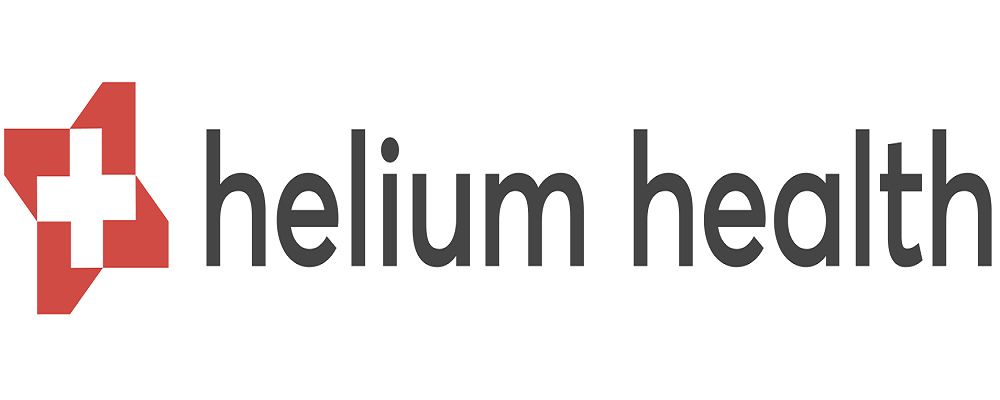 Lagos-based e-health startup, Helium Health has launched its operations in Kenya, partnering with three local providers, including Philips Healthcare Technologies to integrate new services, including an EMR to serve the entire East African market.
Launched in 2016, Helium Health is the largest Electronic Medical Records (EMR) and Hospital Management Information (HMI) Systems provider in West Africa.
The startup was founded by three entrepreneurs, Adegoke Olobusi, Tito Ovia and Dimeji Sofowora, with a shared passion for solving the practical problems that they identified within the Nigerian health sector using technology.
"We have been planning to expand into Kenya's thriving health tech sector since last year, so we're very excited to be hitting the ground running in 2021, already working with three new local partners to help improve efficiencies and provide a better service to patients.
"We believe there is a great opportunity to harness cutting-edge technology to help improve the way healthcare data is gathered and managed across Africa, so partnering with like-minded healthcare providers and facilities in Kenya are an excellent fit for us." Tito Ovia, the co-founder, said.
Jean Kyula, Country Manager for Helium Health Kenya and formerly a National Health Service (NHS) doctor in the UK added, "We are confident that we can play a major role in supporting both Kenya's public and private healthcare sectors.
"We are delighted to announce that we are open for business, already working with three new partners in Nairobi, and rolling out in Uganda and Liberia. The COVID-19 pandemic has highlighted the critical role of technology in healthcare, and the need to keep building better systems, develop more remote access solutions, and improve efficiencies in our healthcare sector, so we're looking forward to working with more partners, doctors, hospitals and clinics as we move forward." Jean said.
In May 2020, Helium Health successfully closed a US$10 million Series A funding round (the largest fundraising of any software as a service (SaaS) healthcare provider in Africa) to scale. It later announced that it will be expanding in both existing and new markets, launching operations in East, North and Francophone West Africa.
Helium Health has already partnered with facilities in Uganda and Liberia onboarding their 90-plus users early in 2021 and is now extending its services to facilities in Nairobi.
Helium Health offers a full suite of products covering the complete healthcare value chain, from Electronic Medical Records (EMR), and Hospital Management Information (HMI) Systems, to credit and telemedicine products.
Over 300 healthcare providers and 5,000 health professionals in Nigeria, Senegal and Ghana currently use Helium Health's technology, allowing healthcare facilities to accept payments and issue invoices with ease, access quick funding, and hold televisits with their patients, making it easier for patients to get diagnosed from their homes.
In 2020, Helium Health won the IFC Tech Emerge award, an award that matches innovative health tech startups with leading healthcare providers across Ethiopia, Kenya and Uganda to implement pilot projects and build long-term partnerships.
Helium Health will pilot its technology in the East African market.
BoICT Lecture 2021 Focuses On 5G as New Frontier For Superior Service Delivery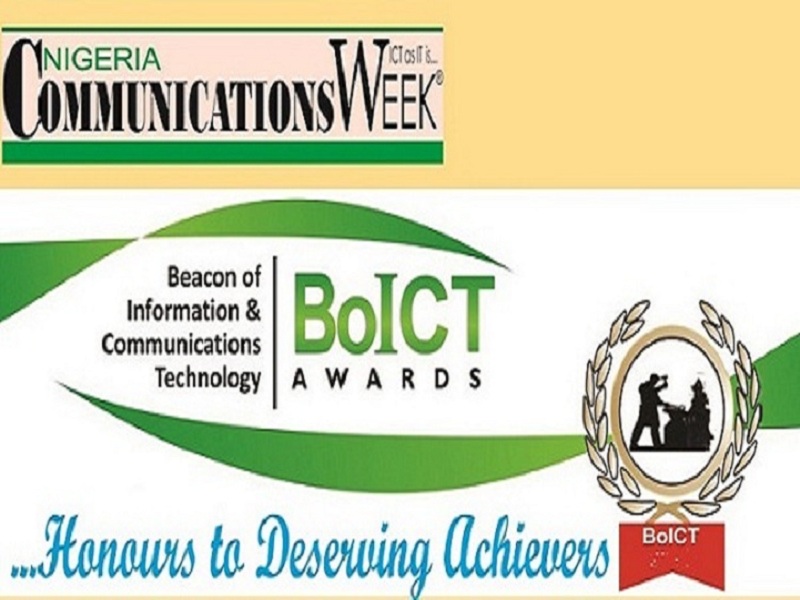 This year's Beacon of Information and Communications Technology (BoICT) awards/lecture series scheduled for July 24, will be exploring 5G as a new frontier for superior service delivery in the telecommunications space.
The BoICT Distinguished Lecture Series, now in its 12th year, is widely regarded as the most prestigious annual event available in the ICT industry in Nigeria.
This year's theme: "5G: Exploring New Frontiers for Superior Service Delivery" leans heavily on the buzz around 5G- which if harnessed to its fullest potential, will feed the accelerated rise of the Internet of Things, enabling a smarter and more connected world.
Mr. Ken Nwogbo, chief executive officer and editor-in-chief, Communication Week Media Limited, the organisers of the lecture, said that the choice of the theme is based on the need to address the conspiracy theory against the technology as well as explore enormous benefits of the 5G in delivering quality telecommunications services.
"The lecture is followed by the awards ceremony which rewards best practices and recognizes outstanding contributions to the growth of the ICT sector.
"The awards are free and awardees are chosen by readers of Nigeria CommunicationsWeek through a transparent voting process," Nwogbo said.
He noted that the voting platform has already opened and business leaders and readers are implored to cast their votes via this link. http://webthinkers.net/poll/polls.html
The Beacon of Information and Communication Technology (BoICT) awards series, is widely regarded as the most prestigious annual event available in the ICT industry in Nigeria.
It is designed to explore efforts to put Nigeria on the global Information and Communications Technologies map.
The lecture series, however, is reserved for distinguished achievers in the ICT sector.
Past Keynote lecturers include Dr. Ernest Ndukwe, then EVC, Nigeria Communications Commission (NCC); Engr. Yomi Bolarinwa, former Director-General of National Broadcasting Commission (NBC); Dr. Jean Luc Fort, CEO at OR System France and a specialist in Counterparty Risk; and Professor Chris Nwagboso, Chairman, Knowledge Factory International, United Kingdom.
Others are Uche Orji, managing director/chief executive officer, Nigeria Sovereign Investment Authority (NSIA); Biodun Omoniyi, Managing Director/CEO, VDT Communications; Ayotunde Coker, Managing Director, Rack Centre Limited; and Peter Adedayo Arogundade, managing director and chief executive officer, Sidmach Technologies Nigeria Limited.
They also include John Obaro, CEO and founder of Systemspecs, Dr. Isa Pantami, former DG, NITDA; and Dr. Obadare Peter Adewale, co-founder and COO, of Digital Encode Limited among others.