MIGA Issues $200m Guarantees To Boost Digital Financial Services In Sub-Saharan Africa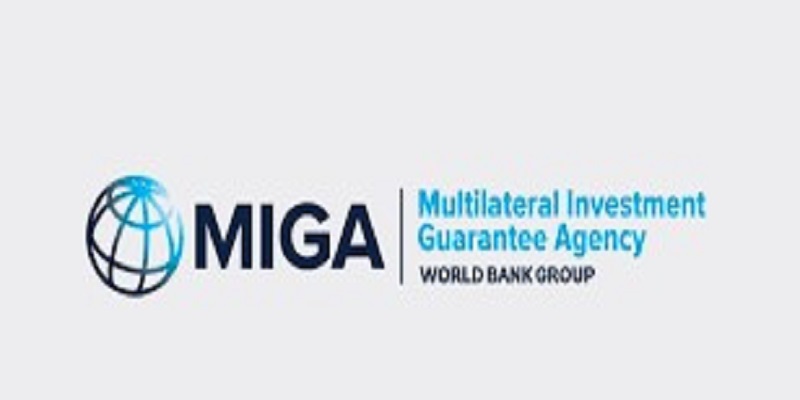 MIGA has issued guarantees covering a $200 million investment into companies providing digital financial services under the Airtel Money brand in 12 African countries.
These companies provide access to financial services through mobile phones in a region where most people lack access to formal bank accounts.
The guarantees were issued to The Rise Fund II Aurora S.à r.l. (The Rise Fund), which is making its investments through a parent company, Airtel Mobile Commerce B.V., into Airtel Money operating companies in Chad, the Republic of Congo, the Democratic Republic of Congo, Gabon, Kenya, Madagascar, Malawi, Niger, Rwanda, Seychelles, Uganda, and Zambia.
MIGA's guarantees provide coverage against the risks of war and civil disturbance, expropriation, and transfer restriction and inconvertibility, for up to five years.
MIGA anticipates providing additional guarantees for The Rise Fund's investments in Airtel Money Nigeria and Tanzania in the near-to-medium term.
Airtel Money offers mobile money services, including wallet (cash-in/cash-out) services, airtime recharging, bill payments, and merchant payments.
International money transfers, savings, and microloan services will be offered in some countries.
Airtel Money leverages Airtel Africa's broad distribution network, which is active in 14 countries across Sub-Saharan Africa, and an Airtel Money network that includes 38,000 fixed points of sale (kiosks, non-Airtel telecom and Airtel branches) and 400,000 non-exclusive agents.
Mobile money, which requires only a basic mobile phone, gives consumers access to certain financial services through mobile networks, independent of the traditional banking network.
During the COVID-19 pandemic, mobile money provided a channel for governments to deliver direct financial assistance and reduced the amount of physical contact required for economic activity.
Mobile money services are critical to financial inclusion in Sub-Saharan Africa, which is home to more than 50 percent of active mobile money accounts globally, and where most of the population does not have a traditional bank account.
Hiroshi Matano, Executive Vice President, MIGA said, "MIGA is pleased to support investments in mobile money services that increase financial inclusion in countries where access to bank-based financial services is typically low.
"Outside investors and a more competitive landscape for mobile money and digital financial services can help keep transaction costs low and promote the development of additional financial products such as microloans, savings accounts, international remittances, and even microinsurance, each of which could be particularly important and beneficial to low-income populations that lack access to formal banking services."
UMBA, US-Based Fintech Acquires Majority Stake In Kenya's Daraja Microfinance Bank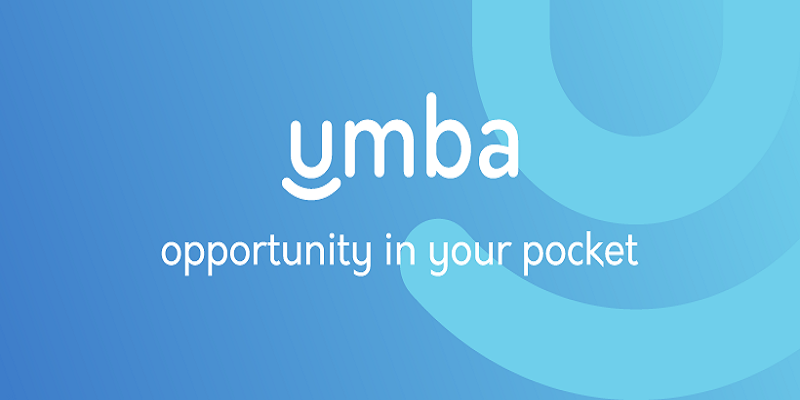 The Central Bank of Kenya (CBK) has announced the acquisition of 66.06 per cent shareholding of Daraja Microfinance Bank (Daraja MFB) by US-based fintech company UMBA.
The announcement follows CBK's earlier approval, under Section 19(4) of the Microfinance Act and approval by the Cabinet Secretary for the National Treasury and Planning, pursuant to Section 19(3)(b) of the Microfinance Act.
UMBA fintech is incorporated in the State of Delaware, United States of America and has its headquarters in San Francisco, California. The company has operations in Kenya and Nigeria.
In Kenya, UMBA operates a non-deposit-taking credit business through its subsidiary UMBA Technology. In Nigeria, it operates in partnership with a licensed bank to offer digital banking services.
Daraja MFB was granted a license by the Central Bank of Kenya on January 12, 2015, to carry out community microfinance bank business within Dagoretti Division of Nairobi County.
The MFB's Head Office and branch are located at Dagoretti Corner, Nairobi. The MFB's target market is Micro and Small Enterprises. It is categorised as a small microfinance bank with a market share of below 1 percent of the microfinance banking sector as of March 31, 2022.
Analysts say the investment by UMBA will strengthen Daraja MFB's business model. In particular, it will support the digitalization of Daraja MFB as it moves to provide 'anytime anywhere' services to its customers.
This is aligned with CBK's vision of a microfinance banking sector that works for and with Kenyans.
CBK welcomes this transaction which is a critical component of Daraja MFB's transformation plan. It will strengthen Daraja MFB and support the stability of Kenya's microfinance banking sector.
MTN Group Hosts 2nd MoMo API Hackathon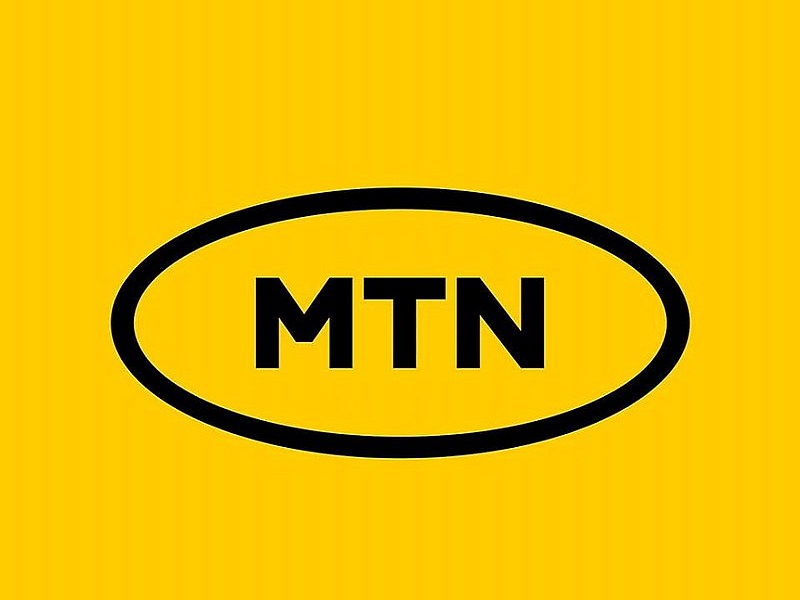 MTN Group's Mobile Money Application Interface (API) is inviting developers across several markets to participate in an Open API Hackathon.
The Open API Hackathon comes with a challenge to create a mobile application that uses MoMo APIs for use in their markets.
The company said in a statement on Wednesday that the hackathon will be the second conducted by MTN Group Fintech and will take place in the following countries: eSwatini, Zambia, Congo Brazzaville, Rwanda, Uganda, Cameroon, Benin, Cote d'Ivoire, Ghana and Guinea Conakry.
Developers will compete to create an innovative application for the markets in which they are registered, which can process financial transactions with added capabilities that go beyond processing payments and drive both financial inclusion and literacy.
"MTN is committed to extending financial and digital inclusion across the continent in furtherance of its strategy to build a pan-African Fintech platform that will power the digital economy and serve as a catalyst for social and economic growth in Africa," said Serigne Dioum, MTN Group Chief Fintech Officer.
"With our Open API Platform, we reach out to Africa's resourceful talents and enable them to grow and create opportunities by leveraging our MoMo Platform.
"We have no doubt that it is by collaborating with the talents of Africa that we will expand the service offering available on MoMo," he added.
About the challenge:
The challenge runs from 18 July 2022 until 9 September 2022
Developers will have 4 weeks to submit their idea of an innovative financial and transactional app that must include the usage of MTN Mobile Money APIs
The developers are required to create a mobile application that uses MTN MoMo APIs; the mobile application needs to target consumers, merchants or businesses.
The application must provide a practical and valuable solution that can be deployed in the market where the applicants have registered and can cover use cases beyond payment but must utilise MTN MoMo APIs.
MTN in each participating country will select the top 12 applicants to progress to the prototyping phase
The preselected applicants will be required to make a live demo of their application to the adjudicator
Interested developers can find out more [here]
Finalists stand the chance to win up to USD 5000 in prize money in their respective country, according to the statement.
Bajomo Reiterates Fintech Association's Commitment To Promoting Nigeria's Fintech Potentials
The FinTech Association of Nigeria has said that it would continue to provide platforms to engage with regulators, shape the future workforce, promote thought leadership and showcase key impacts of the Nigerian FinTech space.
President of the Association,  Mr. Ade Bajomo stated this last weekend in his address at the maiden edition of Fintech Platinum Awards held at the Oriental Hotels, Lekki Lagos.
Bajomo said that one way this is achieved is through The Nigeria FinTech Week held annually, noting that the sixth edition of this highly anticipated week will be holding from October 24 – 28, 2022.
He said that the Association was strongly positioned to play strategic, critical and unbiased roles in creating an enabling environment for FinTech to continue to thrive in the country, whilst providing the leadership for FinTech ecosystem evolutions across the continent.
The Fintech Association of Nigeria President said the digitalisation of payments and other services is a phenomenon which once disrupted the way of doing things, but has now become widely accepted to the point of becoming mainstream.
He said Nigerians should be proud of how the country has been positioned within Africa and the global FinTech ecosystem, noting that currently, Africa can boast of ten unicorns out of which seven, namely Jumia, Fluttwerwave, Andela, Chipper Cash, Airtel Africa, OPay and Interswitch are Nigerian.
"In a similar light, Nigerian startups raised $1.37 billion in 2021, out of a total of $4 billion raised in Africa in that year. Of these, the FinTech space alone accounted for about 63% of all total funding, compared with just 25% in the year before (2020).
"The growing investor confidence in African FinTech reflects the continent's huge potential due to deepening mobile and internet penetration, a youthful population, increasing consumer sophistication and income, amongst many other factors.
"When you think about how far FinTech in Nigeria has come, you should thank the incredible entrepreneurs who envisioned, pioneered and executed strategic moves that have now crystallized into strong and growing companies today," Bajomo said.
He stated that despite the enormous achievements, there is need to always look back and appreciate how far Nigeria has come as a FinTech ecosystem, pointing out for instance, that FinTechs in Nigeria raised about $600 million in funding between 2014 and 2019, compared with over $1 billion raised in one year alone.
"In the not so distant past, real time payments and digital (quick) loans were more or less impossible. Today, Nigeria is home to about 250 FinTech companies despite huge infrastructural, regulatory and financial challenges.
"The trajectory is not set to slow down by any means; by 2025, Africa will be home to 1.5 billion people, most of whom will have grown up with the internet. The continent's demographics will include a vast group of digitally literate but underbanked customers who can be tapped by homegrown and foreign FinTechs," he said.
Bajomo reiterated the three mandates of the FinTech Association of Nigeria (FinTechNGR), which are to accelerate, connect and advocate for the ecosystem.
He implored all to collaborate with the Association as it continues to pursue these mandates through some key initiatives, including but not limited to:
The Reguvators' Forum, a platform that brings together Regulators and Innovators to engage and discuss issues that affect the ecosystem.
The DigiQuip training series (DigiStuds, DigiCorps and DigiSkills), which offers education and capacity building around digitalization and FinTech, aimed at deepening digital/IT skills amongst Nigerian youths who make up the talent pool.
Nigeria's Minister of Communications and Digital Economy, Dr Isa Ali Pantami, represented by the Acting Director Corporate Planning and Strategy, National Information Technology Development Agency (NITIDA), Dr Aristotle Onumo, expressed his delight to be at the event.
Speaking specifically about the significant part of the population that are underserved in regards to financial services, the minister stated that fintech players are helping to fill the gap in bridging the wide divide and are deserving of being celebrated.
The FinTech Platinum Recognitions Awards were  solely decided by Governing Council (GovCo) members of the Association and had the following categories of recognitions: Legacy, Leadership, Female Fintech Trailblazer, Groundbreaking Achievement, Ecosystem Enabler, Tech Advocacy, and Young Female Entrepreneur Award.
The AFF Connection
Recall that the Africa Fintech Foundry (AFF), one of the promoters of this award, was established to identify and accelerate innovative startups in Africa and to be recognized globally as the foremost technology hub in Africa.
Africa Fintech Foundry (AFF) has continued to scout the start-up ecosystem, conducting open application processes, and leveraging  partner networks (global accelerators, financial and technology partners, government, and donor agencies, etc.) to help start-ups scale.
Since inception, the Fintech Foundry has borne the responsibility of introducing and developing innovative solutions to address or solve persistent problems not only in the financial sector but in other economic sectors in Africa such as the educational sector, Real Estate etc.
Powered by Access Bank, the AFF through its core pillars has pushed the Bank's services and brand across the continent in the several ways such as Acceleration and Incubation,  API Economy/Digital Integration capabilities: API Economy & Digital Asset Commercialization, and Innovation and Design.
AFF believes that Innovation is at its heart and therefore,  takes pride in co-creating with startups, improving the lives of young Africans, and propelling Africa to the world.
Here is the full list of the awardees across categories:
Fintech Platinum Legacy Award-Individual Category – Dr Segun Aina, President, Africa Fintech Network.
Fintech Platinum Legacy Award-Corporate Category – Chams Plc.
Fintech Platinum Leadership Award-Individual – Mr Mitchell Elegbe, GMD/CEO Interswitch.
Fintech Platinum Leadership Award-Regulator – Securities and Exchange Commission (SEC), Nigeria.
Fintech Platinum Award – Groundbreaking Category – Carbon Microfinance Bank
Fintech Platinum Award – Female Fintech Trailblazer Category – Ms Odunayo Eweniyi, Co-Founder, Piggyvest
Fintech Platinum Award – Ecosystem Enabler Category – Banwo & Ighodalo
Fintech Platinum Award – Tech Advocacy Category – Mr. Iyin Aboyeji, General Partner, Future Africa.
Fintech Platinum Award – Young Female Entrepreneur Category – Mrs. Jennifer Onyebuagu-Jejelaye, COO & Cofounder, VorianCorelli (AgriTech).