NCC Dispels Rumours Of Mass Disconnection Of Telephone Subscribers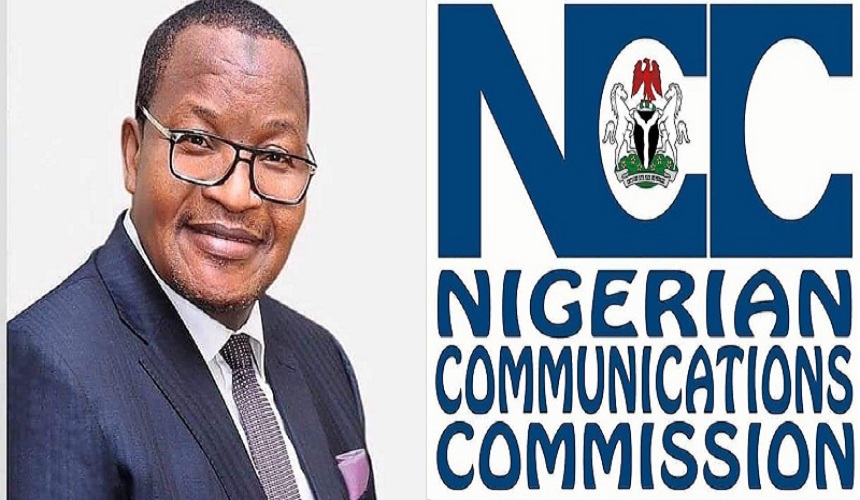 The Nigerian Communications Commission (NCC) has said that its attention has been drawn to numerous publications in both print and electronic media regarding the unfounded fears of mass disconnection of telephone subscribers as a result of the ongoing linkage of SIM Registration Records with the National Identity Number (NIN).
The Commission said in a statement signed by its Director of Public Affairs, Dr Ikechukwu Adinde that it was necessary for the Commission to make clarifications in this regard in order to allay the fears of subscribers and the general public.
According to the NCC, "Most of these publications are based on the erroneous assumption that for every network or SIM connection, there is one unique human subscriber.
"However, with the advent of social media and App-driven digital environment, network subscription went beyond human subscribers to include machines like PoS, Routers, Wi-Fi devices, electricity meters, CCTV, tracking devices etc."
The NCC recalled that in a recent survey conducted in Nigeria, it was evident that on average, there are now approximately 4 to 5 SIMs to every human subscriber, explaining the basis of allowing the linkage of up to 7 SIMs to 1 unique NIN in the recently launched Federal Government Portal.
"Thus, if there are 43 million Nigerians with NINs, this could account for about 172 million SIMs already linked to NINs. It is very important to emphasize that the current exercise of linking NIN to SIM(s) is for the common good of all Nigerians, as it has far-reaching benefits," the NCC said in the statement.
It noted that apart from enhancing the general safety of the people, this will help in such vital exercises like National Budgeting, Policy Planning, Social Intervention programs and many more.
It further stated that the Honourable Minister of Communication and Digital Economy has assured that the Government will continue to review the exercise in the light of experiences to ensure its smooth implementation.
"We call on all our media partners, publishers and reporters to always endeavour to seek clarification from the Commission before going to the press, especially on sensitive issues," the NCC said in the statement.
Nigeria's Telecom Industry Has Witnessed Several Milestones- Danbatta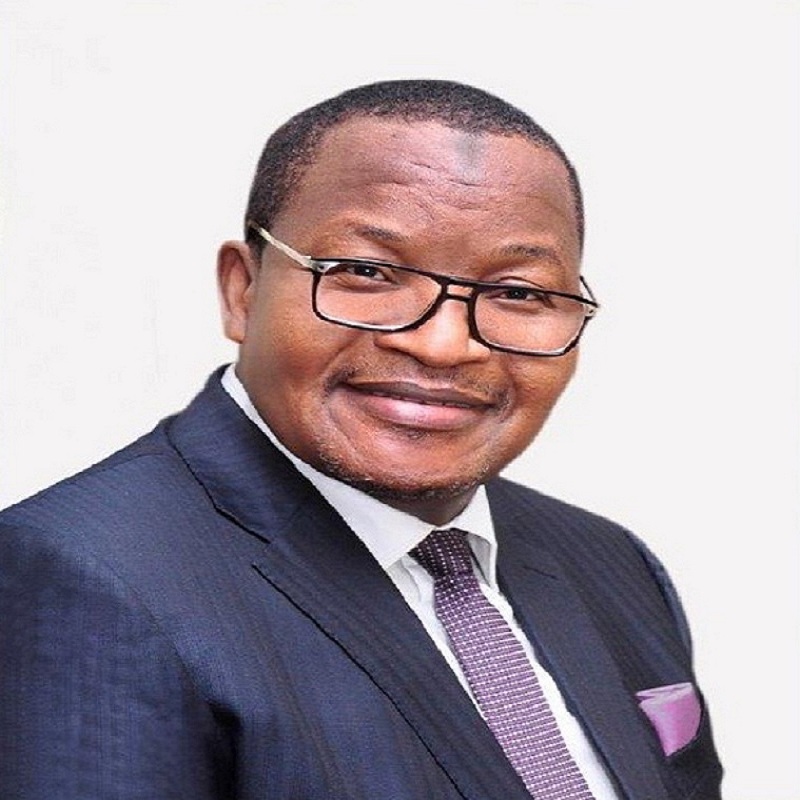 Executive Vice Chairman (EVC) of the Nigerian Communications Commission (NCC), Prof. Umar Garba Danbatta has said that the telecom industry has witnessed milestones in more ways than one.
This he said, includes the rapid growth in technology, which is redefining service delivery, and creating wide and high expectations from all stakeholders.
Danbatta made this assertion in his keynote speech at the 'Talk To The Regulator' Forum held in Yenagoa, Bayelsa State on Thursday, June 1, 2023.
He said that to keep up to date with developments in the industry, the Commission has equally taken measures to improve regulations to accommodate rapid and continuous development.
He listed some of the interventions and responses of the Commission including facilitating the roll-out of 5G services provision; and the introduction of a Mobile Virtual Network Operator (MVNO) license to bridge the gap between unserved and underserved areas.
Another area of intervention is the current review of the scope and structure of the Commission's existing licenses to make them more robust and to accommodate some of the identified new industry trends.
Danbatta said that in line with the Nigeria National Broadband Plan (NNBP 2020 – 2025), the NCC is providing industry leadership to facilitate the achievement of 90% Broadband penetration by the year 2025, and well above 50% at the end of 2023.
"Currently, over One Hundred and Fifty (I50) million Nigerians have access to the internet, while over eighty (80) million can access high-speed internet," he disclosed.
Danbatta described the 'Talk-To-The Regulator` (TTTR) Forum as a common platform for non-discriminatory interaction on a one-on-one basis, between the Licensees and the Regulator on several industry issues, pertinent to the Licensees and of national interest.
He expressed delight with the presence of the Licensees at the event and was hopeful that during the 2-Day Session, participants would discuss and identify the measures necessary to improve investment and service delivery in the industry.
The TTTR Forum in Yenagoa was originally scheduled to hold in 2022 but was postponed due to the dreadful flood disaster that hit Bayelsa and some other states in the year.
The Commission, through the Executive Vice Chairman, seized the opportunity at the Forum to commiserate with the people of Bayelsa State and the entire nation on the worst flood disaster recorded in the history of the nation.
"We pray that such natural disaster shall not plaque our dear nation again, and equally believe that the state has made adequate preparations for any future occurrences," he prayed.
Recall that the Nigeria Communications Commission, in keeping with its mandate, creates opportunities to interact with its licensees on industry issues and new trends via stakeholder fora, with a view to gathering relevant information that would further advance the development of the industry, while improving regulations and service delivery to telecom consumers.
9mobile Ranked Among Top 25 Best Workplaces In Nigeria By LinkedIn
9mobile, with an impressive track record in talent development and management, made the list by performing excellently on the eight assessment pillars of career progression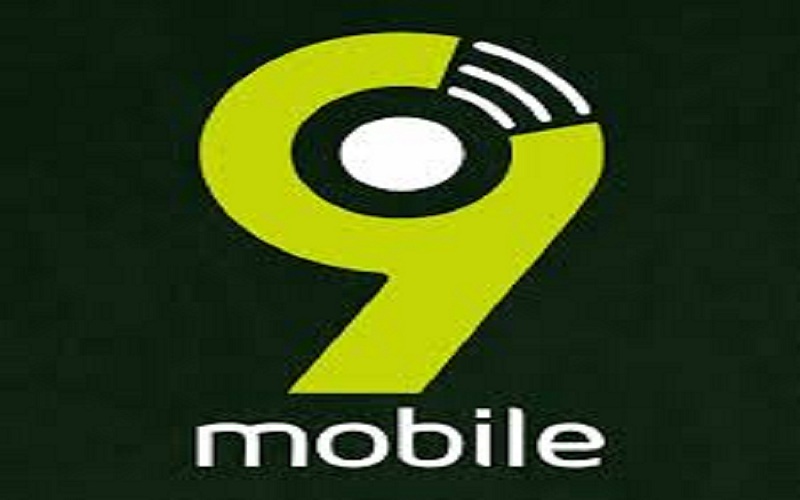 The 2023 LinkedIn Top Companies Ranking has picked 9mobile, Nigeria's innovative and customer-friendly telecommunications company, among the 25 Best Workplaces in Nigeria where employees can grow their careers.
The LinkedIn Top Companies ranks the 25 best companies investing in their talents and helping people build careers that will set them up for long-term success.
9mobile, with an impressive track record in talent development and management, made the list by performing excellently on the eight assessment pillars of career progression: the ability to advance; skills growth; company stability; external opportunity; company affinity; gender diversity; educational background and employee presence in the country.
LinkedIn described the assessment pillars in a statement, "Ability to advance tracks employee promotions within a company and when they move to a new company, based on standardized job titles.
"Skills growth looks at how employees across the company gain skills while employed at the company, using standardized LinkedIn skills. For Company Stability, LinkedIn tracks attrition over the past year and the percentage of employees that stay at the company for at least three years."
It also said, "External Opportunity looks at Recruiter outreach across employees at the company, signaling demand for workers from these companies. Company Affinity, which seeks to measure how supportive a company's culture is, looks at connection volume on LinkedIn among employees, controlled for company size.
"Gender diversity measures gender parity within a company and its subsidiaries. Finally, Educational Background examines the variety of educational attainment among employees, from no degree to Ph.D. levels, reflecting a commitment to recruiting a wide range of professionals," The LinkedIn statement concludes.
Commenting on this ranking for 9mobile, Chief Human Resource Officer Ibrahim Musa Umar, expressed great pleasure and said that it affirmed the telco's firm commitment to talent development, staff welfare, and a pleasant work environment.
"This recognition is a testament to our commitment to providing a conducive work environment that fosters growth, learning, and development for all our employees. We are proud to be among the best companies in Nigeria that prioritize their employees' well-being and career growth.
"We strive to provide an internationally competitive environment for our employees and ensure our professional standard is the same as any global organization. We also ensure that our measures and quality delivery are competitive to match international level."
Umar praised the loyalty, professionalism, and hard work of the staff and said, "I want to thank all our team for their hard work, dedication, and commitment to the success of 9mobile. Their contributions have been invaluable, and we achieved this recognition with their input."
"At 9mobile, our success is tied to the success of our employees, and we are committed to providing the necessary tools, resources, and support to help us achieve those career aspirations. This recognition motivates us to continue to do more and create an even better workplace for our employees," Umar further stated.
He concluded by describing the team as the most resilient professionals he has encountered in 20 years of being in the telecoms industry.
LinkedIn Top Companies is the latest recognition for 9mobile. It recently won the 'The Industry Award for Innovation' at the 2023 edition of The Industry Awards.
It was also recognized with 'Certificates of Excellence' for '9mobile Future CEO Initiative' and the 9mobile Health Talk at the SABRE Awards Africa 2023.
Liquid Dataport Launches Shortest Fibre Route
The much anticipated 3,800km route marks a new era in East-West connectivity on the continent, adding to Liquid's One Africa Digital Network, which now spans 110,000 km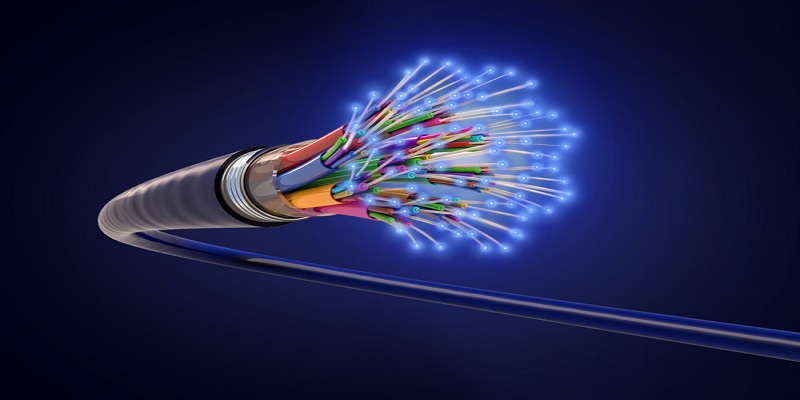 Liquid Dataport, a business of Liquid Intelligent Technologies, a pan-African technology group, has launched its newest fibre route connecting Mombasa, Kenya, to Muanda on the west coast of the Democratic Republic of Congo (DR Congo).
This is the shortest route connecting East to West Africa, reducing data transmission latency by 20 milliseconds, with the much anticipated 3,800km route marking a new era in East-West connectivity on the continent, and adding to Liquid's One Africa Digital Network, which now spans 110,000 km.
The fibre route connects Kenya and DRC, passing through Uganda and Rwanda and bringing more reliable and affordable broadband connectivity to over 40 million people living and working in all the major cities along the route.
The latest route complements Liquid's earlier achievement, already a first, in 2019, linking Dar Es Salaam to Muanda on the West Coast of DR Congo via Zambia.
Hardy Pemhiwa, President & Group Chief Executive Officer of Liquid Intelligent Technologies, said, "The real challenge today is closing the access-usage gap in Africa so that more Africans can use the internet technologies available to them, now and in the future.
"This East-West route which complements our existing Pan Africa fibre network is significant because it is helping to solve that problem – it not only brings global traffic to the continent but also improves the cost economics of Africa's broadband Internet access."
The new East-West route enables Liquid's customers to take advantage of capacities ranging from 1Mbps to 100,000Mbps. It enables cloud supplier redundancy with access to multiple data centres and cable landing stations, ensuring maximum uptime. This is hugely beneficial to the many businesses in East, Central & Southern Africa that are embarking on their digital transformation journey.
In order for African enterprises to expand continentally and compete with their global counterparts, they need stable, reliable connectivity with low latency and access to numerous digital tools to optimise their businesses.
"We have a significant number of wholesales, enterprise and hyperscale customers along this route, and we fully support them in operating their global networks.
"The availability of our latest and shortest East to West route brings many proven economic and social benefits – from providing access to online educational resources to creating more jobs and driving the adoption of new technologies," said David Eurin, Chief Executive Officer of Liquid Dataport.
The Mombasa-Muanda route will help global organisations looking for Internet resiliency avoid the Red Sea and Europe routes which have become bottlenecks for global Internet traffic and will provide faster fibre connectivity to landlocked countries on the African continent, creating significant attractiveness for growing connectivity hubs in Kenya and DRC.