NCC Leads Stakeholders To eBusinesslife Girls In ICT Day Celebration
The Nigerian Communications Commission (NCC) will be leading other stakeholders as eBusiness Life Communication Limited hosts young girls in the 2022 edition of the International Girls in ICT Day campaign.
The hybrid event, which will hold at the Lagos Oriental Hotel on May 12, 2022, is part of an annual campaign initiated by the International Telecommunications Union (ITU) to sensitise and encourage young women and girls to delve into ICT and related careers, which have been dominated by the male gender.
The 2022 theme will be centred on "Expanding Horizons, Changing Attitudes: Access And Safety."
Chief Executive Officer of eBusiness Life Communication and convener of the event, Mrs. Ufuoma Emuophedaro, said the need to sensitise young girls is premised on the fact that the society has unconsciously relegated the female gender and delegated careers in technical fields, especially in ICT, to their male counterparts.
She noted that efforts should be made to introduce young girls to career opportunities in technical fields in both the public and private sectors to help them have a wider range of options and contribute their quota in the industry and in the development of the economy.
Other stakeholders that have confirmed partnerships towards this year's event include MTN, VDT Communications, 9mobile, Globacom, Access Bank and Inq Digital. The support from these foremost ICT companies underscores the importance of the campaign.
This year's eBusiness Life International Girls in ICT Day event will have the Minister of Communications and Digital Economy, Prof.  Isa Ali Pantami as the Special Guest and be chaired by the Group Chief Sustainability Officer/Chairwoman, Jumia Nigeria, Juliet Anammah, with a Keynote from the Executive Vice Chairman/CEO of NCC, Prof. Umar Danbatta, and a special presentation on Cryptocurrency by the Chief Visionary Officer, Digital Encode, Dr. Peter Obadare.
Other dignitaries at the event will include the Honourable Minister of Women Affairs and Social Development, Dame Pauline Tallen; Honourable Commissioner for Women Affairs and Poverty Alleviation, Hon. Cecilia Bolaji Dada, and decision-makers in the industry.
As part of the 2022 event, there will be a video animation competition among female students from select public and private secondary schools; a roundtable discussion among the students to be moderated by award-winning compere and broadcast journalist, Mrs. Luisa Olaniyi; interactive and motivational talk from renowned women ICT professionals; and Schools' quiz competition, among others.
International Girls' Day is an initiative launched through ITU Resolution 70 with the idea of creating a global environment that will empower and encourage girls and young women to consider careers in the field of information and communication technologies.
The Union declared the 4th (fourth) Thursday of April every year as a special day to celebrate and encourage girls and young women to consider careers in ICT, and the society is reminded to support them in their choice.
According to the organisers, this year's event can also be viewed virtually on YouTube and Zoom. The YouTube link is https://youtu.be/n2L1jQbSOuo.
Mandiant Investigating Cyber Intrusions By Russian Foreign Intels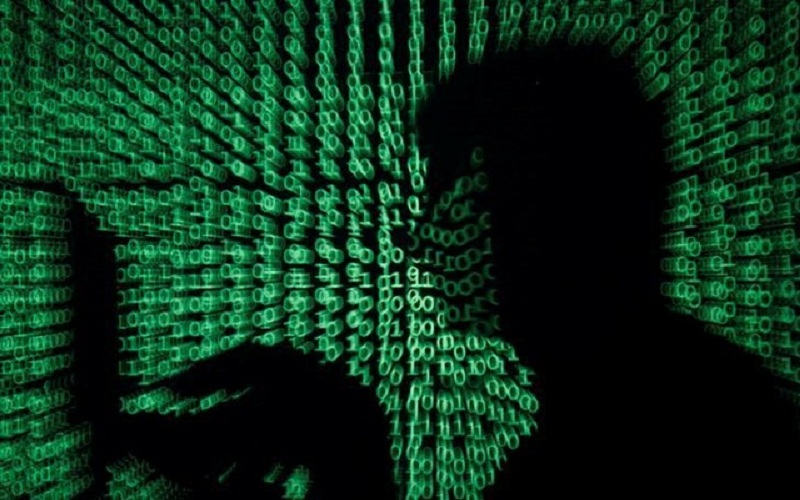 Cyber investigators at Mandiant say they're actively responding to more than a dozen live intrusions by Russian foreign intelligence services aimed at diplomats, military computers, defense contractors, and other targets, according to a Bloomberg report.
Mandiant is a security company that responds to breaches worldwide and says it works with more than 75 of America's 100 highest-revenue companies.
Its update comes amid repeated Biden administration warnings that Russia is considering cyberattacks against critical US infrastructure.
One reason the Russian attacks aren't making headlines is that, according to Mandiant's findings, the actual number of them is roughly in line with normal levels. What's changed recently is the focus.
As the world reacts to Russia's invasion, Germany, Turkey and the UK are obvious targets for Russian spies who are desperate to eavesdrop on diplomats' discussions about their own national positions and for any insight into military support, John Hultquist, Mandiant's vice president for intelligence analysis, told Bloomberg.
"They want to know what they're thinking," he said.
Mandiant has identified Russians in "multiple" networks since February and is in the process of booting hackers out, he said, without being more specific.
Kevin Mandia, a former US Air Force officer who founded the company, which is now being bought by Google for $5.4 billion, added that suspected Russian cybercriminals are using ransomware to hit organizations "that you would call parts of or important to critical infrastructure."
But overall all this activity—both ransomware and espionage—appears to be "the normal amount" and "the same as usual" out of Russia, he added.
Nearly three months into the invasion, assessments of how to think of Russian activity in cyberspace remain many and various.
The head of the UK's eavesdropping agency, GCHQ, suggested last week that the concept of a cyberwar was perhaps "overhyped."
Paul Nakasone, the army general who leads US Cyber Command, warned earlier this month that Russian cyberattacks aren't yet "done" and that "this idea that nothing has happened is not right."
Rob Joyce, the NSA's director of cybersecurity, told a conference last week that ransomware attacks are "actually down," in part because the impact of sweeping economic sanctions has made it harder for them to operate.
Ukraine has reported more than three times as many cyberattacks since the war began as in the same period last year.
An analysis released Tuesday by Ukrainian authorities indicated Moscow might have "already used up all their available resources for waging cyberattacks."
Russian planners may not have even turned their attention to developing larger hacks targeting the US and others until after the failure of Russian President Vladimir Putin's quick-win strategy to take Kyiv became clear, several days into his war on Ukraine, Hultquist said, adding that major cyber-espionage campaigns take months to plan.
"We have to be patient because this is not over," he said.
As for longer-term solutions, Mandia said he thinks the best way to help prevent future attacks is to show that countries are ready to identify perpetrators.
That's exactly what the US and Europe did last week when they pointed the finger at Russia for a cyberattack against Viasat modems at the onset of its Ukraine invasion.
Mandia says he finds recognizing the patterns of an intrusion as easy as reading a children's book, and that he's never seen a good false flag operation, in which one nation masquerades as another.
"I've always felt attributions are important to change behaviors; hold the nations accountable," he said. That is also a prerequisite for imposing any official response, such as sanctions.
There is no question, he says, that if you have no risks or repercussions, "It's just gonna go on forever." Moscow has consistently denied involvement in cyber espionage.
Beware As NCC Warns That Hackers Can Unlock, Steal Your Vehicles
…Warns of vulnerability to new Android trojan apps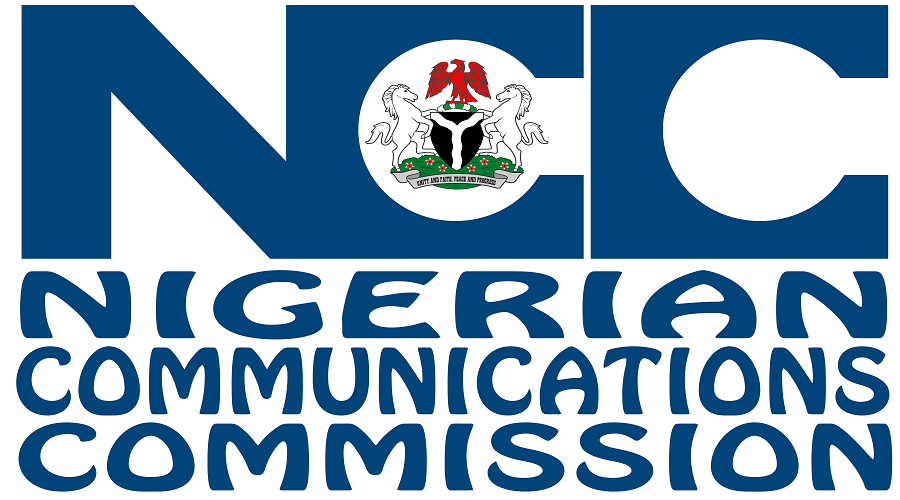 The Nigerian Communications Commission (NCC) has alerted telecom consumers and members of the public on an ongoing cyber-vulnerability that allows a nearby hacker to unlock vehicles, start their engines wirelessly and make away with the cars.
The Nigerian telecom regulator said in a statement signed by its Director, Public Affairs, Dr. Ikechukwu Adinde that the fact that car remotes are categorized short range devices that make use of radio frequency (RF) to lock and unlock cars informed the need for the Commission to alert the general public on this emergent danger, where hackers take advantage to unlock and start a compromised car.
A latest advisory released by the Computer Security Incident Response Team (CSIRT), the Cybersecurity Centre for the telecom sector established by the NCC, showed that "the vulnerability is a Man-in-the-Middle (MitM) attack or, more specifically, a replay attack in which an attacker intercepts the RF signals normally sent from a remote key fob to the car, manipulates these signals, and re-sends them later to unlock the car at will.
"With this latest type of cyber-attack, it is also possible to manipulate the captured commands and re-transmit them to achieve a different outcome altogether.
"Multiple researchers disclosed a vulnerability, which is said to be used by a nearby attacker to unlock some Honda and Acura car models and start their engines wirelessly. The attack consists of a threat actor capturing the radio frequency (RF) signals sent from your key fob to the car and resending these signals to take control of your car's remote keyless entry system," the advisory stated emphatically.
However, the NCC-CSIRT, in the advisory, has offered some precautionary measures or solutions that can be adopted by car owners to prevent falling victim to the attack.
According to the cyber-alert unit of the Commission, "When affected, the only mitigation is to reset your key fob at the dealership. Besides, the affected car manufacturer may provide a security mechanism that generates fresh codes for each authentication request, this makes it difficult for an attacker to 'replay' the codes thereafter. Additionally, vulnerable car users should store their key fobs in signal-blocking 'Faraday pouches' when not in use."
Importantly, car owners in the stated categories are advised to choose Passive Keyless Entry (PKE) as opposed to Remote Keyless Entry (RKE), which would make it harder for an attacker to read the signal due to the fact that criminals would need to be at close proximity to carry out their nefarious acts.
The PKE is an automotive security system that operates automatically when the user is in proximity to the vehicle, unlocking the door on approach or when the door handle is pulled, and also locking it when the user walks away or touches the car on exit.
The RKE system, on the other hand, represents the standard solution for conveniently locking and unlocking a vehicle's doors and luggage compartment by remote control.
In a related advisory, the NCC, based on another detection by CSIRT, is informing the general public about the resurgence of Joker Trojan-Infected Android Apps on Google Play Store.
The NCC said this arose due to the activities of criminals who intentionally download legitimate apps from the Play Store, modify them by embedding the Trojan malware and then uploading the app back to the Play Store with a new name.
The malicious payload is only activated once the apps go live on the Play Store, which enables the apps to scale through Google's strict evaluation process. Once installed, these apps request for permissions that once granted, enable the apps to have access to critical functions such as text messages and notifications.
As a consequence, a compromised device will subscribe unwitting users to premium services, billing them for services that do not exist. A device like this can also be used to commit Short Messaging Service (SMS) fraud while the owner is unaware.
It can click on online ads automatically and even use SMS One Time password (OTPs) to secretly approve payments. Without checking bank statements, the user will be unaware that he or she has subscribed to an online service. Other actions, such as stealing text messages, contacts, and other device data, are also possible.
To avoid falling victim to the manipulation of hackers deploying Joker Trojan-Infected Android Apps, NCC is advising Android users to avoid downloading unnecessary apps or installing apps from unofficial sources.
The NCC also advised telecom consumers to ensure that apps installed from the Google Play Store are heavily scrutinized by reading reviews, assessing the developers, perusing the terms of use and only granting the necessary permissions.
The NCC, therefore, recommends that unauthorised transactions be checked against any installed app, and specially advised that any apps not in use should be deleted while users are also advised to ensure that a device is always patched and updated to the latest software.
Spire Data Partners With Krista Soft
–To Provide AI-Driven Intelligent Automation To Enterprises In MEA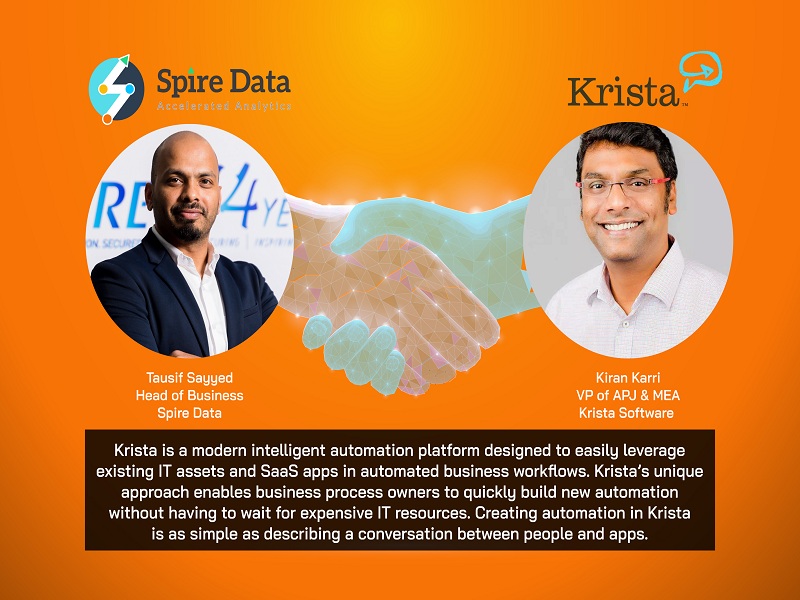 Spire Data, an emerging leader in data analytics and governance in the Middle East and Africa region, has partnered with Krista Software, a leading AI-led intelligent automation solution provider.
The partnership will see "Krista", Krista Software's AI-led automation platform being delivered through Spire's big data portfolio to enterprise customers for automating business processes, improving efficiency, and reducing costs.
Krista is a modern intelligent automation platform designed to easily leverage existing IT assets and SaaS apps in automated business workflows.
Krista's unique approach enables business process owners to quickly build new automation without having to wait for expensive IT resources as creating automation in Krista is as simple as describing a conversation between people and apps.
Tausif Sayyed, Head of Business at Spire Data, said, "There's a growing need for organisations to find a balance between reducing operational costs while increasing productivity.
"We are excited to partner with Krista Software to help achieve this by orchestrating people, apps, and AI with their world-class intelligent automation technology.
"By combining Spire Data's capabilities with Krista's technology, we will offer a highly efficient method to deploy AI organization-wide and across several functions."
"The market is ripe for enterprise-wide adoption of automation in the MEA region," said Kiran Karri, VP of APJ and MEA regions at Krista Software.
"Krista is perfectly suited for diverse and complex business environments that customers in MEA have, and together with Spire, we will alleviate their automation challenges."