NCC Lists 21 Benefits Of 5G To Businesses, National Economy And Way Of Living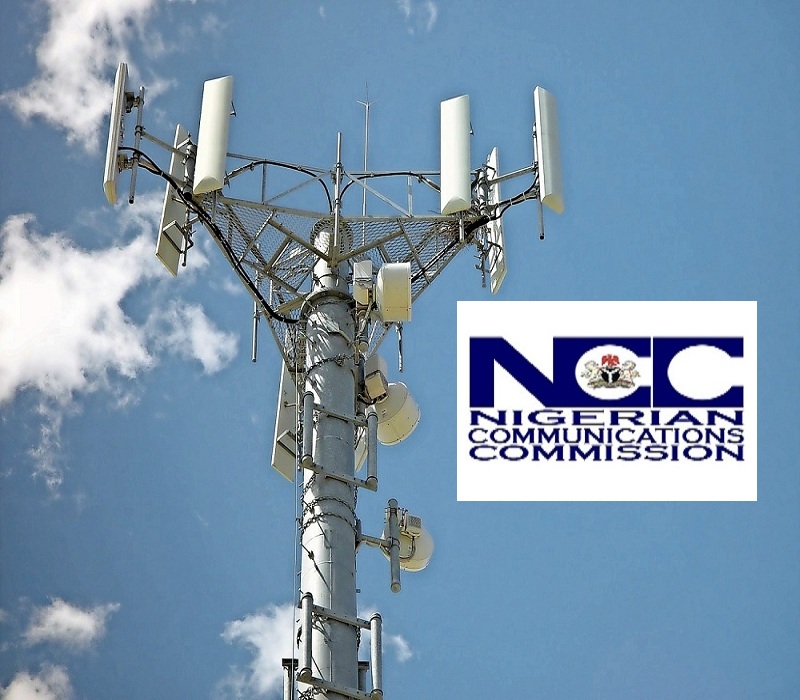 With faster response time, very high capacity, more software options to upgrade, ubiquitous connectivity, a wide range of applications, Speed of up to 10Gbit/s, Virtually '0' latency, and 100 times more devices, the features of 5G are enormous and give the user access to do so much more.
As the world is embracing the Internet of Things technology to improve businesses and works, Nigeria cannot afford to be left out of the benefits of 5G to this technology which includes deep coverage to reach challenging locations; Ultra-low energy, guaranteeing 10+ years of battery life; Ultra-low complexity of 10s bits per second; and Ultra-low high density -1 million nodes per km2.
Below are the 21 benefits of 5G to businesses and the way Nigerians will live their lives following the eventual adoption of 5G technology in the country, as provided by the Nigerian Communications Commission (NCC). These are in addition to the ones earlier reported by DigitalTimesNG:
1. 5G tops out at 10 gigabits per second (Gbps). 5G is 10 to x100 faster than 4G. The use of shorter frequencies (millimetre waves between 30GHz and 300GHz) for 5G networks is the reason why 5G is so fast. #5gWillBenefitTheEconomy
2. 5G has been deployed commercially and in use in some countries. As with the previous technologies, the International Commission for Non-ionizing Radiation Protection (ICNIRP) has classified radiation from 5G as non-ionizing and therefore safe for human beings. #5gWillBenefitTheEconomy
3. 5G represents the future. While we have made tremendous progress since the advent of the global system of mobile communication (GSM) in Nigeria, 5G will be the bedrock of future communications. #5gWillBenefitTheEconomy
4. According to GSMA's Policy Position on 5G spectrum, '5G is expected to support significantly faster mobile broadband speeds and lower latencies than previous generations while also enabling the full potential of the Internet of Things.' #5gWillBenefitTheEconomy
5. For our educators, 5G will empower them to reimagine what is possible inside and outside their classrooms. The ability to download high quality and feature-length documentary in seconds, hosting a guest speaker via hologram or tutoring students virtually in real-time will speak to a 5G powered Nigeria. #5gWillBenefitTheEconomy
6. Artificial intelligence (AI) is set to revolutionise healthcare. 5G will make it easier to determine the potential diagnosis and decide on the best treatment plan. BetterHealthCareWith5G
7. By moving to 5G networks, healthcare organisations can use the AI tools they need to provide the best care possible – from wherever they are in the hospital or clinic. BetterHealthCareWith5G
8. 5G will support businesses' innovative ambitions and create new markets, transforming supply chain management and creating smarter, more efficient manufacturing. It is also a fundamental platform for the Internet of Things (IoT) — the rapidly expanding number of devices that collect transmit and share data via the internet. #5gWillSupportBusinesses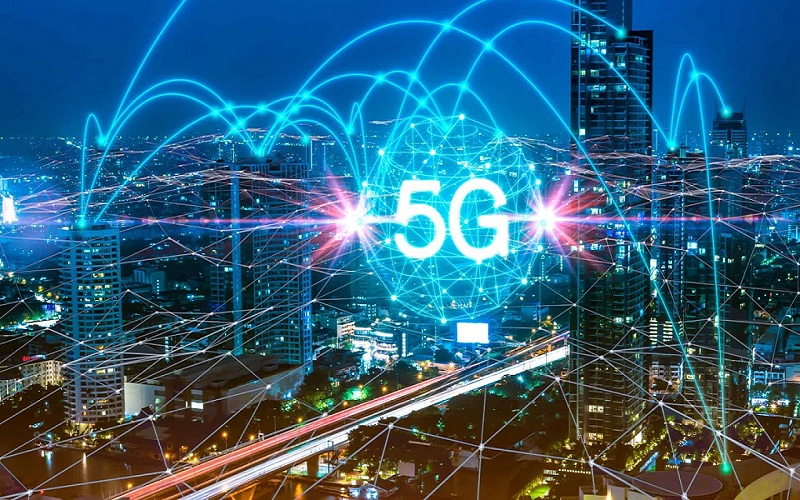 9. Studies have shown that by the end of 2020 more than half of all new businesses will rely on the "IoT" to cut costs, build efficiencies, and grow their bottom lines. However, many of the innovations 5G technology will fuel literally may not be available yet especially in Nigeria. For the "IoT" to realise its limitless potential, 5G is critical. #5gWillBenefitTheEconomy
10. 5G will allow us to stream, download, and upload huge quantities of data at a much faster rate than we are currently able to. This means higher definition video either from TV or using video conferencing. Additionally, 5G is designed to facilitate a wealth of new applications for wireless technologies. #5gWillBenefitIndividuals
11. Driverless cars and drones will be able to safely and near-instantaneously send and receive information about their surroundings that will allow them to operate safely. #5gWillBenefitIndividuals
12. Immersive virtual and augmented realities will become increasingly feasible experiences as the large quantities of data associated with HD graphics and processing external data can be transferred between devices accurately and quickly. #5gWillBenefitIndividuals
13. Artificial Intelligence can help predict which patients are more likely to have postoperative complications, allowing healthcare systems to provide early interventions when necessary. #5gWillBenefitIndividuals
14. Mobile augmented reality (AR) shopping experiences will revolutionise retail, with customers able to visualize products in a local environment. In-store, AR will enable shoppers to view additional information on a product simply by pointing their phones at it. #5gWillBenefitIndividuals
15. A key benefit of 5G could be helping businesses work more quickly and more efficiently – in turn, saving costs and increasing revenue. #5gWillHelpSaveCost
16. Many countries are looking to 5G to better connect rural communities, allowing more people to start businesses from home and opening up opportunities. #5gWillBenefitIndividuals
17. The shift from hardware to a software-based network environment will bring about lower overheads for mobile operators. Those savings will, in turn, be able to be passed on to business customers. #5gWillBenefitIndividuals
18. With network slicing, it will be possible for a business to own their own private 5G network, precisely set up according to its specific business needs. 5G will certainly have much greater capacity across a much wider range of spectrums, but it will also use that space more intelligently, assigning only the resources necessary for each application. #5gWillSupportBusinesses
19. Generally, Quality of Experience (QoE) by users of telecoms will improve significantly with 5G just as there has been an improvement in speed and user experience from the evolutionary shift from 1G, 2G,3G and current 4G in the country. #5gWillSupportBusinesses
20. What will 5G do: With 5G, we would have connected cities. In the area of transport and infrastructure, we would have Smart cars, car to car communications, smart parking, traffic decongestion and smart grids amongst others. #5gWillMakeLifeEasy
21. We can have large scale events with thousands of users connected. Improved residential connections, smart energy and smart homes, e-health for health care and hospitals. Smart farms, Smart utilities, Remote management and Multi-hop. #5gWillMakeLifeEasy
NCC Committed To Strengthening Regulation Of Telecom Sector, Says Danbatta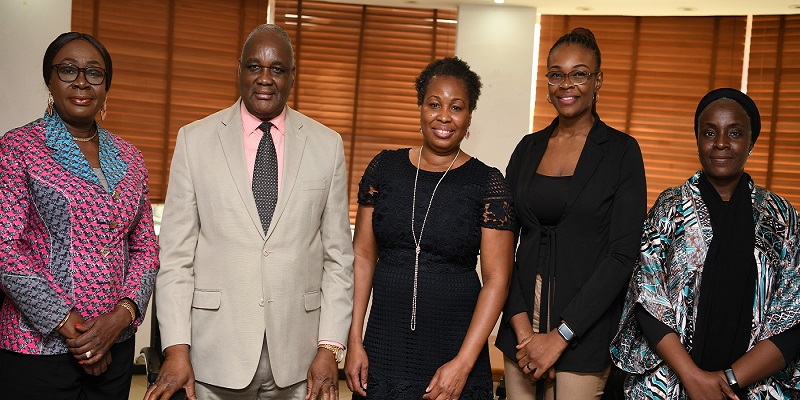 The Nigerian Communications Commission (NCC) has reaffirmed its commitment to strengthening the regulation of the country's telecommunication sector, particularly by providing solid infrastructure and general industry regulations.
In this regard, the Commission said it would continue to consult stakeholders on issues affecting telecommunication services deployments and developments, in line with its culture of inclusiveness, collaboration, and partnership as predicated in its strategic focus.
Executive Vice Chairman of the Commission (EVC), Professor Garba Danbatta, gave the assurance while receiving a delegation of Food Basket Foundation International (FBFI), led by its Chief Executive Officer, Funmi Akinyele, during a courtesy visit to NCC Headquarters in Abuja.
While commending the Commission's regulatory excellence, highlighting its effort in ensuring there are regulations, frameworks and guidelines to guard the telecoms sector and online civic space, Akinyele expressed concerns about the state of social media with uncontrolled content.
She said the visit to the regulator was to explore areas of collaboration in its programme to protect the digital civic space by combating misinformation and disinformation while mitigating risks to the digital civic space to ensure electoral integrity before, during and after the 2023 General Elections.
This initiative, she explained, comes under one of FBFI's projects, dubbed 'Safeguarding Digital Civic Space for Electoral Integrity (SDSEI).'
But Danbatta who was represented at the event by Reuben Muoka, NCC's Director of Public Affairs, informed the team that the Commission is not responsible for the content of the social media as there are other government agencies that are responsible for that.
However, the Commission he said, has engaged in several aspects of protection of the users of the Internet, such as initiatives towards Child Online Protection (COP), deployment of the Computer Security Incident Response Team (NCC-CSIRT), set up to monitor cyber-attacks in the Nigerian cyberspace, in addition to the activities of the Commission's department of New Media and Information Security set up to address issues of cybersecurity.
"We have tried not to be a closed organisation. We give lots of premiums to consultations and collaborations, especially in the areas that will ensure that the consumers and stakeholders understand what is going on and make input that enriches the quality of regulations, as well as being able to access the information they may require to safeguard themselves and the society," he noted.
Muoka also invited the group to join the NCC in carrying out enlightenment campaigns to educate telecom consumers on their roles and responsibilities in order to use the Internet and telecommunication platform safely to counter misuse and abuse.
Beware Of Pirated YouTube Software-Related Malware- NCC-CSIRT Warns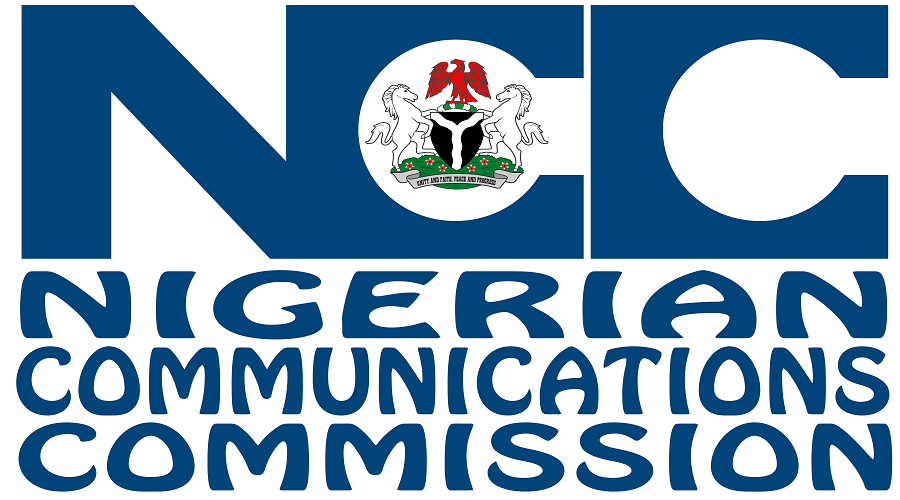 The Nigerian Communications Commission's Computer Security Incident Response Team (NCC-CSIRT) has warned that those looking to acquire pirated software and resources risk becoming victims of cybercriminal gangs that are using AI-generated YouTube videos to distribute malware.
The NCC-CSIRT further warned in its advisory that falling victim could be significant for individuals and organizations, resulting in critical damage like data theft, financial loss, identity theft, system damage, and reputation damage.
The advisory additionally warned that unsuspecting victims who watch these AI-generated tutorial videos will be duped into clicking on one of the links in the video description, which usually results in the download of data-stealing malware, noting that the number of YouTube videos containing such links has increased by 200-300% months on month since November 2022.
"To stimulate the interest of potential victims, video tutorials on how to pirate sought-after software such as AutoCAD, Adobe Photoshop, Adobe Premiere Pro, and other similar paid-for software are created. These videos are created with AI and feature humans with facial features that research has shown other humans find trustworthy.
"The tutorials in these videos are frequently bogus and steer viewers to links in the description that led to information-stealing malware like Raccoon, Vidar, and RedLine," the advisory revealed.
The advisory disclosed that malicious actors can create AI-generated videos that include hidden or disguised malware, noting that these videos may appear to be harmless or even entertaining, but they can contain malicious code that can infect a viewer's device when the video is downloaded or played.
"Cybercriminal actors can also use AI-generated videos to trick viewers into downloading malware. For example, they can create a video that appears to be a legitimate software update or security patch, but it contains malware that infects the viewer's device.
"They equally use AI-generated videos to distribute phishing scams. They can create a video that appears to be from a legitimate company or organization and prompts viewers to click on a link to enter their login credentials or personal information. Once the viewer clicks on the link, they are directed to a fake website that steals their information.
"Additionally, malicious actors can use AI-generated videos to distribute ransomware. They can create a video that appears to be harmless, but when the viewer clicks on a link or downloads a file associated with the video, their device becomes infected with ransomware that locks them out of their files and demands payment to regain access," the advisory further revealed.
NCC-CSIRT said that to avoid becoming a victim, telecom consumers should avoid downloading pirated software because they are generally harmful and illegal.
Furthermore, the advisory recommends the installation of antivirus software with internet security and keeping it up to date, installing an endpoint detection and response (EDR) solution that is comprehensive, and thinking before clicking any link.
7 Months After Ministerial Objection, FG Removes 5% Excise Duty For Telecoms Sector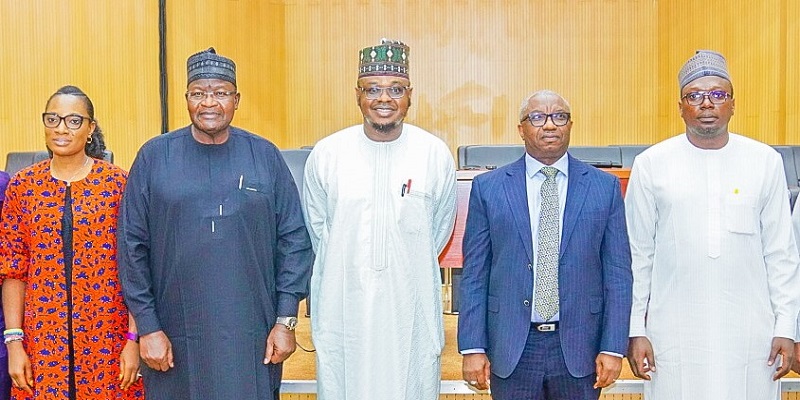 Seven months after the Minister of Communications and Digital Economy, Prof. Isa Ali Ibrahim Pantami led objections to the proposed application of 5 per cent excise duty on Nigeria's telecom sector, the Federal Government Tuesday officially announced the removal of excise duty for the telecom sub-sector of Nigeria's Digital Economy Industry.
The removal of excise duty in the sub-sector, Digital TimesNG learnt, is in line with the recommendations of the Committee the Federal Government constituted to review the applicability of the Duty to the telecom sector which is considered already overburdened with taxation and sundry levies.
Minister of Communications and Digital Economy, Prof. Isa Ali Ibrahim Pantami, disclosed this good news on Tuesday at a press briefing organised to provide updates on the status of the 5 per cent excise duty, whose applicability to the telecom sector was objected to by the Minister in August 2022.
Recall that in response to this objection, President Muhammadu Buhari suspended the application of excise duty to the telecom sector and set up a Presidential Review Committee on Excise Duty in the Digital Economy Sector.
Pantami, who is the Chairman of the Committee, specifically set up for the purpose of reviewing the proposed excise duty in the telecom sector, said the Committee had carried out its national assignment and accordingly submitted its report to the President, justifying why the sector should be exempted.
The Minister said the Committee's submissions can be summed up in three arguments put forward to justify why additional burden in form of taxes or any level should not be imposed on the telecom sector to prevent a reversal of the important contribution the sector is making to the growth of the Nigerian economy.
"Our justifications are based on three premises: First, is the fact that operators in the telecoms sub-sector of the digital economy industry currently pay no fewer than 41 different categories of taxes, levies and charges; secondly, that telecoms have continued to be a major contributor to the Nigerian economy in terms of Gross Domestic Product Contribution (GDP).
"The third ground for contesting the Excise Duty in the telecom sector is the fact that, despite the increase in the cost of all factors of production across the sector, and naturally leading to increase in costs of products and services, telecom sector is the only sector where the cost of service has been stable and in many cases continued to go down over the past years and therefore, adding more burden will destroy the sector," the Minister said.
Pantami also informed the gathering that the President, having looked into the arguments put forward by the Committee and relying on the provision of Section 5 of the Nigerian 1999 Constitution, as amended, has therefore, exempted the telecom sector from the list of sectors to pay the excise duty as stated in Finance Act of 2021 and other subsidiary legislations, all of which are not as superior as the Constitution which permits the President to grant such waiver.
"I am happy to report to you that President Muhammadu Buhari, has approved the exemption of the digital economy sector from the five per cent excise duty to be paid and this is because of the strength of the argument presented to him by the Committee that additional burden on telecom sector will increase the sufferings of Nigerians and that other sectors that are not making as much contribution to the economy should be challenged to do more and pay the 5 per cent excise duty."
The Minister assured Nigerians, who are telecom consumers, that the presidential exemption given to the telecom sector shall be sustained by the incoming administration as "the decision by the President is not about any political party or any administration but about Nigeria and welfare of Nigerian citizens."
The Minister further noted that the Digital Economy Sector has continued to contribute significantly to the growth of the Nigerian economy, having contributed 14.07 per cent to the GDP in the first quarter of 2020; 17.79 per cent in the second quarter of 2021; and 18.44 per cent in the second quarter of 2022.
He said the sector has also increased its quarterly revenue generation for the government from N51 billion to over N480 billion, representing a growth of 594 per cent; while the cost of buying data has also reduced from N1,200 in 2019 to N350 presently, despite the increase in the cost of operations, including the energy challenge that has caused mobile network operators to power base stations with over 32,000 power generating to provide seamless services to their teeming consumers.