NCC Lists 21 Benefits Of 5G To Businesses, National Economy And Way Of Living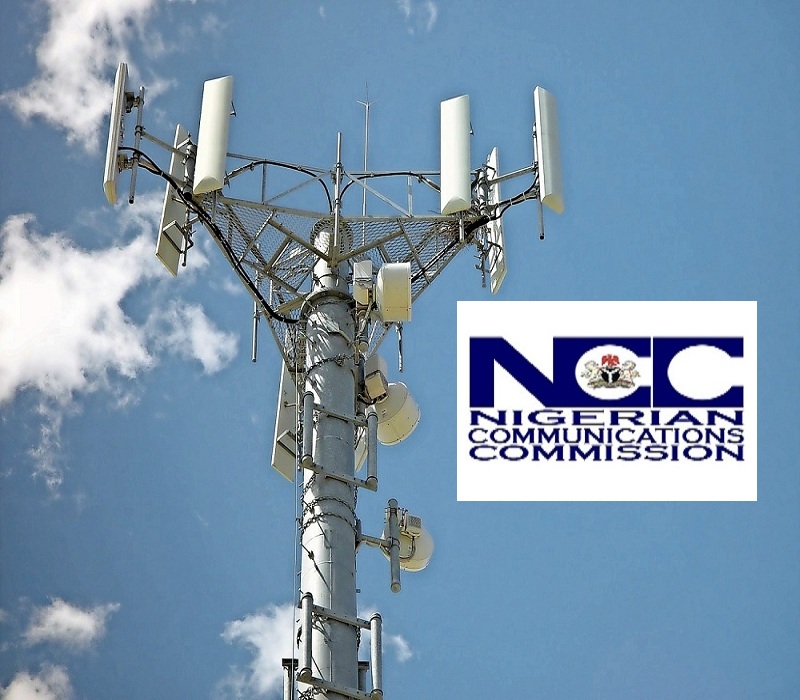 With faster response time, very high capacity, more software options to upgrade, ubiquitous connectivity, a wide range of applications, Speed of up to 10Gbit/s, Virtually '0' latency, and 100 times more devices, the features of 5G are enormous and give the user access to do so much more.
As the world is embracing the Internet of Things technology to improve businesses and works, Nigeria cannot afford to be left out of the benefits of 5G to this technology which includes deep coverage to reach challenging locations; Ultra-low energy, guaranteeing 10+ years of battery life; Ultra-low complexity of 10s bits per second; and Ultra-low high density -1 million nodes per km2.
Below are the 21 benefits of 5G to businesses and the way Nigerians will live their lives following the eventual adoption of 5G technology in the country, as provided by the Nigerian Communications Commission (NCC). These are in addition to the ones earlier reported by DigitalTimesNG:
1. 5G tops out at 10 gigabits per second (Gbps). 5G is 10 to x100 faster than 4G. The use of shorter frequencies (millimetre waves between 30GHz and 300GHz) for 5G networks is the reason why 5G is so fast. #5gWillBenefitTheEconomy
2. 5G has been deployed commercially and in use in some countries. As with the previous technologies, the International Commission for Non-ionizing Radiation Protection (ICNIRP) has classified radiation from 5G as non-ionizing and therefore safe for human beings. #5gWillBenefitTheEconomy
3. 5G represents the future. While we have made tremendous progress since the advent of the global system of mobile communication (GSM) in Nigeria, 5G will be the bedrock of future communications. #5gWillBenefitTheEconomy
4. According to GSMA's Policy Position on 5G spectrum, '5G is expected to support significantly faster mobile broadband speeds and lower latencies than previous generations while also enabling the full potential of the Internet of Things.' #5gWillBenefitTheEconomy
5. For our educators, 5G will empower them to reimagine what is possible inside and outside their classrooms. The ability to download high quality and feature-length documentary in seconds, hosting a guest speaker via hologram or tutoring students virtually in real-time will speak to a 5G powered Nigeria. #5gWillBenefitTheEconomy
6. Artificial intelligence (AI) is set to revolutionise healthcare. 5G will make it easier to determine the potential diagnosis and decide on the best treatment plan. BetterHealthCareWith5G
7. By moving to 5G networks, healthcare organisations can use the AI tools they need to provide the best care possible – from wherever they are in the hospital or clinic. BetterHealthCareWith5G
8. 5G will support businesses' innovative ambitions and create new markets, transforming supply chain management and creating smarter, more efficient manufacturing. It is also a fundamental platform for the Internet of Things (IoT) — the rapidly expanding number of devices that collect transmit and share data via the internet. #5gWillSupportBusinesses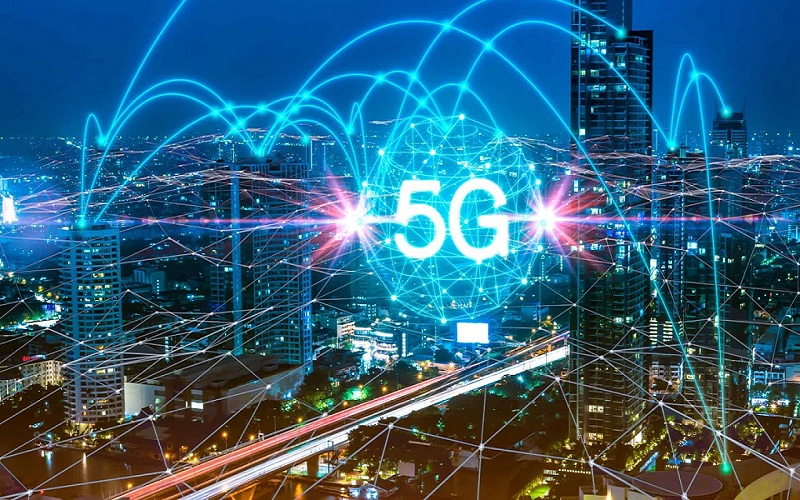 9. Studies have shown that by the end of 2020 more than half of all new businesses will rely on the "IoT" to cut costs, build efficiencies, and grow their bottom lines. However, many of the innovations 5G technology will fuel literally may not be available yet especially in Nigeria. For the "IoT" to realise its limitless potential, 5G is critical. #5gWillBenefitTheEconomy
10. 5G will allow us to stream, download, and upload huge quantities of data at a much faster rate than we are currently able to. This means higher definition video either from TV or using video conferencing. Additionally, 5G is designed to facilitate a wealth of new applications for wireless technologies. #5gWillBenefitIndividuals
11. Driverless cars and drones will be able to safely and near-instantaneously send and receive information about their surroundings that will allow them to operate safely. #5gWillBenefitIndividuals
12. Immersive virtual and augmented realities will become increasingly feasible experiences as the large quantities of data associated with HD graphics and processing external data can be transferred between devices accurately and quickly. #5gWillBenefitIndividuals
13. Artificial Intelligence can help predict which patients are more likely to have postoperative complications, allowing healthcare systems to provide early interventions when necessary. #5gWillBenefitIndividuals
14. Mobile augmented reality (AR) shopping experiences will revolutionise retail, with customers able to visualize products in a local environment. In-store, AR will enable shoppers to view additional information on a product simply by pointing their phones at it. #5gWillBenefitIndividuals
15. A key benefit of 5G could be helping businesses work more quickly and more efficiently – in turn, saving costs and increasing revenue. #5gWillHelpSaveCost
16. Many countries are looking to 5G to better connect rural communities, allowing more people to start businesses from home and opening up opportunities. #5gWillBenefitIndividuals
17. The shift from hardware to a software-based network environment will bring about lower overheads for mobile operators. Those savings will, in turn, be able to be passed on to business customers. #5gWillBenefitIndividuals
18. With network slicing, it will be possible for a business to own their own private 5G network, precisely set up according to its specific business needs. 5G will certainly have much greater capacity across a much wider range of spectrums, but it will also use that space more intelligently, assigning only the resources necessary for each application. #5gWillSupportBusinesses
19. Generally, Quality of Experience (QoE) by users of telecoms will improve significantly with 5G just as there has been an improvement in speed and user experience from the evolutionary shift from 1G, 2G,3G and current 4G in the country. #5gWillSupportBusinesses
20. What will 5G do: With 5G, we would have connected cities. In the area of transport and infrastructure, we would have Smart cars, car to car communications, smart parking, traffic decongestion and smart grids amongst others. #5gWillMakeLifeEasy
21. We can have large scale events with thousands of users connected. Improved residential connections, smart energy and smart homes, e-health for health care and hospitals. Smart farms, Smart utilities, Remote management and Multi-hop. #5gWillMakeLifeEasy
NCC's "SHINE YOUR EYES, NO FALL MUGU," Campaign Debuts In Benin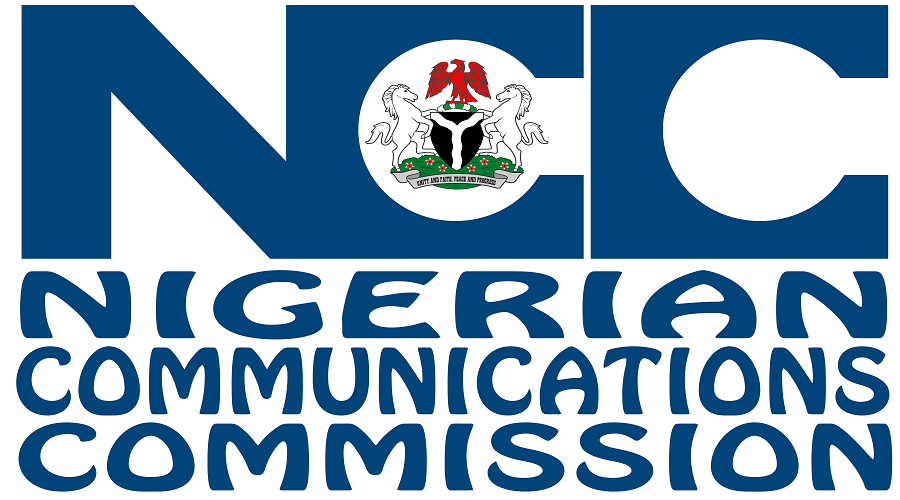 The Nigerian Communications Commission has once again expressed its commitment to reach all categories of telecom consumers, with the launch in Benin, of a consumer-centric outreach programme tagged, "Shine your eyes, no fall mugu," which literally translates to, "Be alert, Don't be a victim of fraudsters."
The programme, an initiative of the Commission's Consumer Affairs Bureau (CAB), is specially conceived and implemented using Nigerian pidgin, and it's intended for a segment of the telecom consumer population who are more comfortable with localised communication that resonates with their reality.
The two-day programme, implemented in three phases, started with a roadshow that featured local artistes and comedians who displayed musical and other performances to amuse and entertain people to create awareness and sensitise telecom consumers about how cybercriminals may use telecom platforms to defraud unsuspecting members of the public.
The last day of the two-day event featured a 20-minute radio talk in Nigerian pidgin, to further create awareness and like the roadshow, to invite telecom consumers to an enlightenment forum where presentations will be made about tricks deployed by cybercriminals to defraud people online.
The presentations also captured measures to be taken by consumers and members of the public in order not to fall victim to fraudsters who may use telecom platforms to perpetrate fraudulent acts.
Additionally, at today's enlightenment forum, drama, audio narratives and other attractions thematised on the centrality of vigilance, alertness and caution in cyberspace by all users, will be featured.
The programme was facilitated by a local partner who supports NCC, by mobilising critical segments of the public through opinion leaders and social groups to participate in the events, in order for them to be armed with the right information they may require to explore the Internet safely.
This programme, coming on the heels of NCC's National Cybersecurity Awareness Month (which occurred in October), and the annual National Cybersecurity Conference, which took place on 3rd November 2021, is meant to reinforce the messages of cyber awareness, cyber vigilance, and cyber smartness to telecom consumers whenever they are online.
The roadshow commenced at Ekehuan Road, and the procession drove through Airport Road, to State Secretariat, Sapele Road and through the roundabout to Ring Road, to Akpakpava, Dawson Road and back to Ugbowo and Uselu Market.
The motorcade, the music, the displays by artistes and the underlying narration of the message of the outreach in Nigerian pidgin caught the attention of residents and passers-by who patiently listened to the messages.
Information, Communication and Education (IEC) materials were also shared with the public at every neighbourhood the procession stopped to display and educate the public.
Regulator, Licensee Engagement Critical To Industry Growth, Development – Danbatta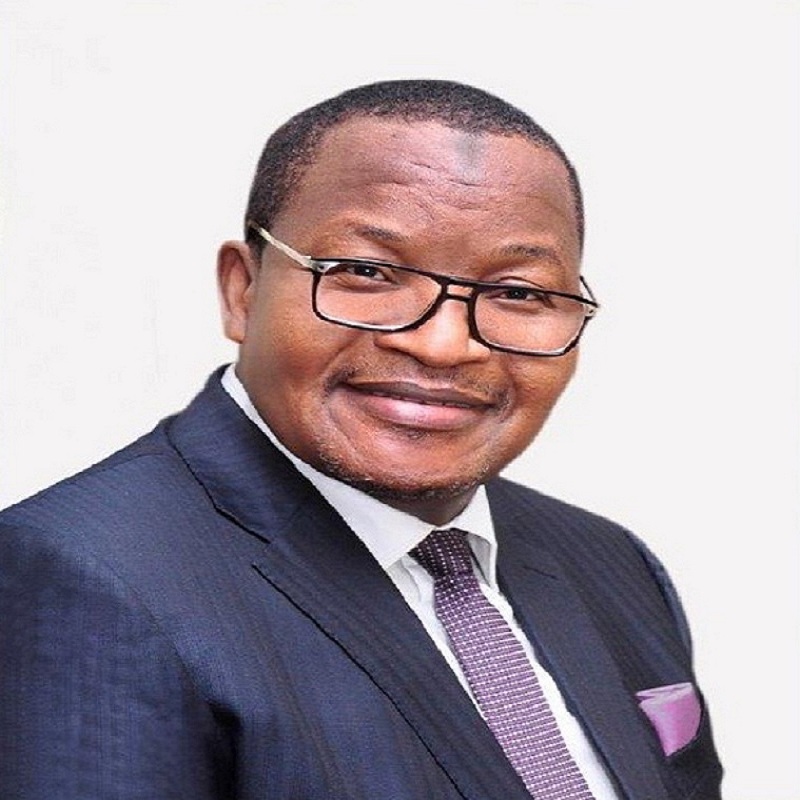 The Executive Vice Chairman of the Nigerian Communications Commission (NCC), Prof. Umar Garba Danbatta has said that the "Talk to the Regulator" Forum organised by the Commission is critical to industry growth and development.
Speaking at the opening ceremony of the Lagos edition of the "Talk To The Regulator" Forum on Thursday in Lagos, Danbatta said interactions like this sits squarely within the five pillars of the Commission's Strategic Management Plan (2020-2024).
Recall that the NCC's five pillars of Strategic Management Plan (2020-2024) include Regulatory Excellence, Promotion of Universal Broadband Access, the Development of the Digital Economy, Facilitation of Market Development, and Strategic Partnering.
Danbatta, who was represented at the forum by the Executive Commissioner Stakeholder Management, Mr. Adeleke Adewolu stated that the forum provides the Commission with a unique opportunity to engage telecom licensees in a collaborative atmosphere which, in turn, enables a joint examination of issues that are negatively affecting licence compliance and industry growth.
"Through regular interactions with our licensees, the Commission is able to gain valuable insights to enhance our regulatory output and drive excellence in consonance with the five pillars of our strategic vision for the industry as encapsulated in the Commission's Strategic Vision Plan (SVP, 2021-2025)," the EVC said.
He noted that eventhough analysts agree that the industry has continued to show improvements in key indices such as contribution to GDP (which grew to 14.42% in Q2 2021), active internet subscriptions (which reached over 140million at the end of September, 2021), teledensity (which reached 99.98% at the end of September,
2021), and Broadband penetration (which reached 40.01% of the population at the end of September, 201), the Commission is not resting on these achievements.
"We are very much aware that not all our licensees are doing as well as they ought to be doing. Several licensees are struggling to pay their staff, many are unable to comply with basic licence obligations, several are defaulting in the payment of their Annual Operating Levies (AOL), and the level of interconnect and other inter-licensee indebtedness is still unacceptably high.
"The Commission will continue to roll-out forward-looking and all-inclusive regulatory initiatives to provide market opportunities for all its licensees. We have also committed to the constant review of our licensing framework as well as key regulatory instruments so as to refresh our regulatory frameworks and ensure better service delivery for consumers and efficient attainment of other national interest objectives," he said.
Danbatta stated further that the industry can only achieve the national interest objectives set out in the National Digital Economy Policy and Strategy (NDEPS), the Nigerian National Broadband Plan (2020-2025) and other policy instruments if most of the licensees are operating at optimal strength.
"We are, therefore, keenly aware of the need to listen to our licensees and address any concerns that may impede the attainment of the relevant policy objectives," he said.
The EVC assured that the NCC Board and Management are fully committed to take comments on Board and to make necessary adjustments where possible.
"Indeed, the Commission's leadership restated this commitmen during our recent Board and Management Retreat, and we consider this forum a good place to demonstrate that commitment," Danbatta said
Themed: 'Improving Stakeholder Satisfaction', the two-day forum had in attendance on the opening day, stakeholders in the telecommunications industry including telecoms and Internet service providers across Lagos and members of the public.
NCC Extends Deadline For Submission Of 3.5GHz Bid To Next Monday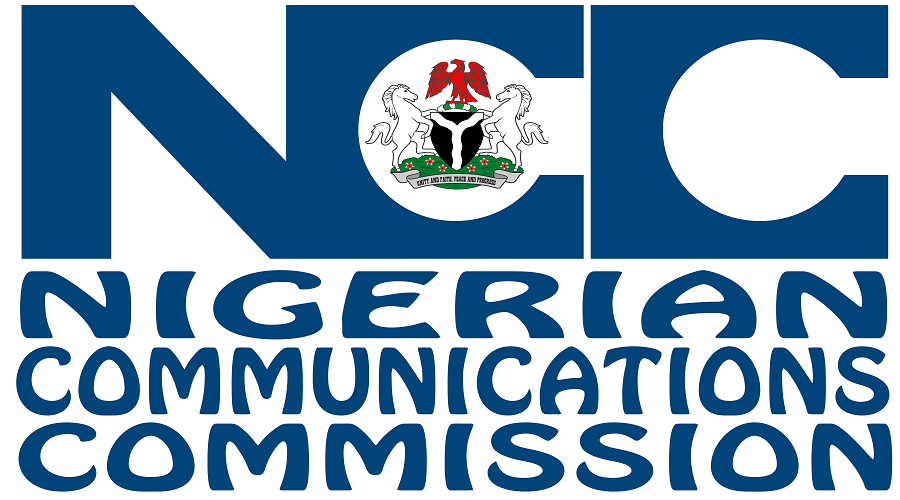 The Nigerian Communications Commission (NCC) has extended the deadline for the submission of Bids and Initial Bid Deposit for the 3.5GHz spectrum auction to 5.00 pm on Monday, 29th November, 2021.
Recall that the Commission had earlier scheduled the submission of responses in respect of the 3.5GHz Spectrum Band auction to close on Wednesday, November 24,2021.
The NCC, however, said on Wednesday in.a statement signed by its Director, Public Affairs, Dr. Ikechukwu Adinde that "due to the challenges posed to air travels as witnessed recently and considering that it may have some impact on intending bidders regarding the submission of their bids, the Commission hereby extends the deadline for submission of bids and Initial Bid Deposits (IBDs) to 5.00 pm on Monday, 29th November, 2021."
The statemebt however, quoted Adinde as saying that all other events as scheduled in the Information Memorandum remain unchanged.