NCC Provides Answers To Frequently Asked Questions On Internet Data Consumption, Depletion And Usage
In view of recent developments pertaining to the unfortunate spread of the Corona Virus (Covid-19), the Federal Government directed a total lockdown of some States from the 30t​h of March 2020, while some State Governors also directed total lockdowns in their respective States.
Due to the aforementioned, consumers are staying at home and making use of more telecommunications services than ever before, to stay in touch with friends, family, colleagues, work and the world at large. As a result, the Commission has observed a surge in the number of complaints from consumers regarding Data Depletion and Poor Quality of Data services.
In line with our (PIE) mandate of Protecting, Informing and Educating consumers, the Commission immediately investigated the complaints and ensured resolution as necessary.
However, we also believe that it is necessary to empower consumers with information on data consumption and usage to enable them to get better value from their data subscriptions and to get prompt redress where necessary. To achieve these objectives, we have developed the following​Frequently Asked Questions (FAQs)​ with regards to data consumption and usage:
What is Internet Data Usage?
Internet data is a service provided by telecom service operators to the end-users to enable them to access the internet. The speed of the access and the nature of activities which the consumer can carry out often depend on the nature of the technology in use. Access technologies are usually classified into "Generations" to denote their age and characteristics, as follows:
a) 2​nd Generation Technology (i.e. 2G) is circuit-switched technology which is relatively low-speed GPRS, EDGE mode or their equivalents;

b) 3​rd Generation Technology (3G) is packet and circuit-switched and is in HSPA, HSPA​+ mode or their equivalents;

c) Whilst, 4​th Generation Technology (4G) is packet-switched technology, that is, LTE, LTE-A mode or their equivalents.
Each of these technologies provides different speeds and protocols for using the internet. Newer generations of phones are usually designed ​to be backwards-compatible, so a 4G phone can communicate through a 3G or even 2G network. 
What does G stand for?
As explained above, "G" stands for "GENERATION". When you connect to the internet, the speed of your internet access is dependent upon the signal strength and the access technology. The technology is shown in alphabets like 2G, 3G, and 4G etc. right next to the signal bar on your mobile phone's home screen. 
Does the usage of 2G, 3G or 4G have an impact on data usage? Can this also lead to depletion of data?
Absolutely, Yes. The higher the generation, the higher the speed, and consequently the faster your mobile data is consumed.
What is Mobile Data?
Mobile data is internet content accessed by or delivered to your phone over a wireless/cellular (i.e. mobile) connection. When you purchase mobile data plans, you are entitled to a certain amount of data over a fixed period of time. You can also access the internet through Wi-Fi connections depending on whether you have access to that particular Wi-Fi network.
With mobile data, however, you can use the internet as long as your phone can detect your network's data signals, and you have an active data plan on that network. Therefore, mobile data is what allows your phone to get online when you are away from Wi-Fi. 
What causes Data Consumption/Usage/Depletion?
Your data is used whenever your phone connects to the internet. The following activities are the most common uses that reduce your data:
Sending and receiving emails,

Downloading and uploading files (pictures, documents, videos, etc.) –the larger the file, the more the data consumption,

Browsing the internet – the more pictures, videos or graphics on the websites visited, the more data is used,

Instant Messaging – like WhatsApp, Facebook Messenger, Snapchat, etc.

Streaming music/ videos on YouTube, Hulu, Netflix and other channels,

Games – games use a lot more data than most people imagine, due to the intense graphics and algorithms that power them,

Social media applications such as Facebook, WhatsApp, Twitter, Instagram, etc.

Video-chatting and conferencing applications like Zoom, Skype, WhatsApp Video, etc. 
How do Internet Service Providers (ISPs) estimate data usage?
Your data consumption depends on a large number of factors. As mentioned above, the nature of technology (2G, 3G, 4G or 5G), the quality of the network, the speed of the download, the type of websites you visit, the specifications of your handset, and so many other factors contribute to your data consumption.
For instance, two handsets can use different amounts of data to download or stream the same video on YouTube!
The following approximations give an estimation of data usage. ​Please note that these are mere estimations provided by an operator based on typical/average file sizes.
1 Hour of Social Media = 200mb
1 Hour of Browsing = 60mb
1 Hour of Instant Messaging with video calls = 140mb
1 Hour of streaming music = 60mb
1 Hour of Streaming Videos = 350mb (Non HD) and 1GB (HD) 1 Email sent or received with attachments = 500kb
1 minute of connected gameplay = 60mb
What activities use up the most data?
As you will notice from the answer to question 6 above, the most common activities (inclusive of uploads and downloads) that use large amounts of data are as follows:
Downloading and watching videos online, especially on sites Like Netflix and YouTube.

Sending and receiving emails with large attachments

Software updates and virus​ definition updates

Going on Social Media sites such as Facebook, Snapchat, Instagram, Twitter, Tik Tok etc.

Playing Games on a website or via a downloaded app

Remote security cameras

Data sent between sites on a Virtual Private Network (VPN).

Mobile App online Notifications from social media, social marketing sites etc. 
How can I use my mobile Data wisely or avoid Data wastage?
There are a number of things you can do to manage your mobile data usage so that it does not deplete quickly but instead last longer. The following are examples:
Disable mobile data when it is not needed

Use data compression in your browser

By reducing video streaming quality from video sites such as YouTube,
Netflix, Hulu, Showtime – you can use from 1080p or default/ auto setting to 240p for optimal viewing and lower data consumption. This may, however, affect the quality of your experience.
By deactivating all cloud storages except when / where necessary.

By not breaking or interrupting downloads in-between video sessions.

Turn off automatic updates for apps for mobile devices, laptops and personal computer.

Use Wi-Fi hotspots wherever you can to save your mobile data – you should, however, note that there are data security risks to using open/free Wi-Fi connections. Your passwords and personal data are often exposed to such connections.

Limit sending and receiving files and push notifications

Delete email messages that won't send and are no longer required.​

Send big files when connected via Wi-Fi or use Wi-Fi for big files

Monitor time spent on Social Media

Closing apps when you're done using them can also reduce data usage

Set up usage alerts 
How can I use my phone to manage my data usage to avoid Data wastage?
Your smartphone's default settings are typically configured to get the best possible experience, which comes at the cost of your data usage. You can change those settings to manage your data usage in the following ways:
By Manually Capping Mobile Data: To do this,
Go to Settings > Network & Internet > Data Usage > Billing Cycle
By Manually setting Data Saver
Activate data saver: Locate "Data Usage" on your device and activate
"Data Saver". This will help cut down your data usage by preventing apps from using data in the background. Disable auto-update on your App store
Disable multimedia auto-download on your social media apps Turn off your data when it's not in use.
Stop Apps from automatically Synching: to do this,
Go to Setting > Apps & notifications > Select App > Select Disable Background Data
Don't Stream it, Download It.
It is more advisable to download video or audio content to save data than to stream it online.
Set data alert notifications on your mobile phone.

Avoid multiple configurations of the same email address on your mobile phone. For instance, do not configure your Gmail address on your email app as well as Gmail app at the same time on the same mobile phone.
How to monitor and limit data usage on an Android phone:

USE DATA SAVER MODE
If you have Android 8.0 or later, your phone should come equipped with Data Saver mode, which kicks in when you are not on Wi-Fi and ensures that apps and services that are not being actively used won't be able to stream data in the background.
It is very easy to turn Data Saver mode on and off. To do this,
Go to Settings

Go to "Network & internet" > "Data usage"

Select "Data Saver." Toggle "Use Data Saver" on.
There may be specific apps that you want to allow to use background data, even when Data Saver mode is on. For example, you may want to get Twitter notifications no matter where you are. To do this:
▪ Go to the "Data Saver" page (see above)
▪ Tap on "Unrestricted data"
▪Scroll down to any apps that you want to enable for background data use even when Data Saver mode is on. Toggle them on.
SET A DATA LIMIT
You can set your phone to issue a warning if you're nearing your data limit before the end of your monthly billing cycle. You can even set a limit beyond which your phone will not use any data. To do this,
▪ Go to Settings
▪ Go to "Network & internet" > "Data usage" > "Data warning & limit"
▪ Tap on "App data usage cycle." This will let you set the day that your account starts its monthly cycle.
▪ Back up and toggle "Set data warning" on. You can then enter the data limit – say, 4GB — that you want for your phone.
How do I Limit Data Usage on Apps?

YouTube:
Open the YouTube App.

Tap on the profile icon at the top right corner

Select Settings

Click on General

Turn on "Limit Mobile Data Usage"
Play Store (Android):
Go to the Google Play store

Click on Menu & go to Settings

Click on Auto-update apps

Select "Auto-update apps over Wi-Fi only"

You also have the option to choose "Do not auto-update apps
IOS (Apple: I-Phone):
Go to settings on the I-phone

Click on iTunes and App Store

Got to Mobile Data Option

Turn off 'Automatic Updates'

Or you can turn off the apps that you don't want automatic updates.

You can also click on App downloads and select the preferred option in regards to app downloads. 
D​. ​Instagram:
Open Instagram options

Go to Accounts

Go to Settings

Select Cellular Data Use

Then tick Use Less Data
E.​ ​WhatsApp – Deactivate Auto-download
Go to the "settings" section in your WhatsApp APP

Click on "Data and Storage Usage"

Select Media Auto-Download option

Deselect all options under "When Using Mobile Data".

You can also enable low data usage for WhatsApp Calls
Facebook – Switch Off Auto Play
Go to your Facebook option icon (the three horizontal bars at the top right corner).

Click on App Settings (Under help & settings).

Click on AutoPlay

Select never autoplay videos

In addition, you can activate the "Data Saver" option

Navigate to the option icon

Then go to settings & Privacy

Select Data Saver

Toggle the data saver on
Why does my data drop significantly while watching Videos?
Video naturally uses more data. However, if you are downloading, select "medium resolution" to manage your data usage as their sizes are significantly lower than "high definition" videos. Also, the live streaming video uses more data. Therefore it is preferable to download the video on your local device and watch afterwards. 
Why does my data disappear even when I am not online?
Data consumption can occur on your account with or without your knowledge.
With your Knowledge: Data is consumed when you open web pages, when you browse, while downloading/uploading files, streaming videos or doing any of the other activities mentioned above.

Without your Knowledge​: Most smartphones are configured to automatically search for, and download software updates, app syncing, uploads, updates, etc. Your data is therefore consumed by your phone without your knowledge when there are software upgrades and updates to apps on your device. To stop this from happening, you have to disable automatic updates as demonstrated in Question 11 (above).
Since I migrated to 4G network, my data doesn't last for long?
4G networks are generally faster than 3G. This increased speed brings about usage of more applications making the data to deplete faster. 4G is configured for fast transfers of heavy amounts of data – OS updates, synching of photos and videos, streaming on high definition all take place much faster than on earlier generation networks. Also, most of the popular media platforms are designed to provide you with the best user experience, so they would automatically present you with the highest quality videos (HD) once they recognise that you are on a fast connection. 
Is it possible that someone is stealing my data?
This could be because your hotspot or Wi-Fi password might have been compromised. You should, therefore, ensure that your password is secure at all times. ​You should also be careful of who has access to your phone since data can be shared or transferred without your knowledge.
Can I Check my Data if I Suspect that something is wrong?
Yes. Most smartphones allow you to check your usage – you can even set a cap as explained in Question 9 (above). Also, there are some free applications that monitor your usage – these are however approximations and may record significantly different amounts from your actual usage.
Why do data plans with "unlimited access plan" get exhausted before the end of the month/plan period?
Unlimited data plans usually have restrictions embedded in the terms and conditions of service. It is advisable to check terms and conditions relevant to your specific data plan. Thus, if you encounter such a problem, you need to check the terms and conditions of service. However, if what you experience is contrary to the terms and conditions of service applicable to your data plan, you should contact your service providers for prompt resolution within 24-48hrs. If you are not satisfied with the resolution, then contact NCC for necessary assistance. 
Why should network service provider display pop up messages to ask if the recharge is to be used for data or voice?
The pop-up message is basically a method of easing the process of converting your airtime to data or leaving it for voice services. This is intended to empower you to decide how you wish to use your recharge. This should be ignored or cancelled by consumers who are not interested.
Why is it that additional data given to subscribers after making a subscription to data promos, get easily exhausted?
The terms and conditions of the promo data must be noted and understood by the consumers before subscribing for any such promo.
What brings about the fluctuation in internet access after making data subscription?
This may be due to network problem and/or settings of your phone. For example, if there is no network in your location or the strength of the network is weak or unstable, then there will be fluctuation. Also, if your data SIM is off you may not be able to use the internet unless you are connected to Wi-Fi. 
Does speed or time contribute to the depletion of data?
Yes, it does. The faster the speeds, the more data bundles will be utilised. Logically, the faster the speed, the quicker you can complete a task such as downloading or uploading a file. That means that you're able to do more, and consume more data, in the same amount of time if you have fast speeds. You naturally do more and probably use higher quality while streaming videos. 
Why is it that monthly subscriptions do not last a whole month?
The monthly subscription usually comes with a data size or value and once the value is exhausted before the month-end, you would be unable to access the internet. So, what it means is that the data allowance can be used over one month, but it can be finished before one month, depending on how you use it.
What is the reason behind getting a deducted data value when you subscribe for data?
This could happen where the Consumer has borrowed airtime or data from the network service provider. It is important to read and understand the terms and conditions of the services rendered before you start using it. However, if you have any issues, be sure to complain to your service providers immediately and escalate to the NCC for redress if the matter is not satisfactorily resolved.
Why do Network Service Providers usually deduct from the normal data subscription while leaving the bonus data untouched? 
Again, you need to check the terms and conditions of your package. Bonuses are usually given to stimulate usage and the network may specify the terms on which you can access the bonus. If your experience is different from what was promised, then lodge a complaint to your service providers and escalate to the NCC for redress if the matter is not satisfactorily resolved. 
Why does the shared data among consumers exhaust quickly unlike the direct subscription?
The shared data and individual data are usually charged at the same rate. You must note that you cannot control the usage of the data you share with others.
Apart from the fact that network quality unlocks the full functionality of applications on a device, the download rate is also very fast, what can be done to avert this?
This can be averted by reducing activating data saver to reduce the speed of the data or step down the technology from higher generation with high speed or throughput to lower generation with low speed or throughput.
What brings about decreases in the balance of data when all that is done is mere internet surfing without downloading heavy files?
Many websites are very interactive, and logging on to these sites often results in data being unknowingly consumed by video adverts running on the page while one is browsing a specific article. This is another reason that accounts for faster data depletion.
Why should data deplete when the network doesn't permit usage and it expires at the end of the month?
If you experience this type of problem, please check the terms and conditions of your service and contact your Service Provider for a prompt solution.
How do I Seek Redress if I am not satisfied with my Data Usage?
Your first point of call is your service provider. The NCC has mandated all service providers to provide multiple channels for their consumers to complain, and that they should ensure prompt resolution of complaints within specific timelines. NCC sanctions operators who fail to meet these timelines.

The service providers can be reached on their free 24/7 customer service shortcodes: ​9mobile – 200; Airtel – 111; Globacom – 121; and MTN – 180​.

When you complain to your service provider, demand a "trouble ticket": the ticket provides evidence of the time/date/nature and timeline for the resolution of your complaint.

If your complaint is not resolved within the stated timeline, or if you are not satisfied with the resolution, then please report to the NCC using any of the following channels:

Call toll-free – 622

Email – consumerportal@ncc.gov.ng

Twitter – @consumersNCC

Instagram – @ngrcomcommission

Facebook – www.facebook.com/nigerian.communications.commission

Be sure to include your trouble ticket – NCC will then take the matter up with the network service provider to ensure a speedy resolution.
NCC Committed To Strengthening Regulation Of Telecom Sector, Says Danbatta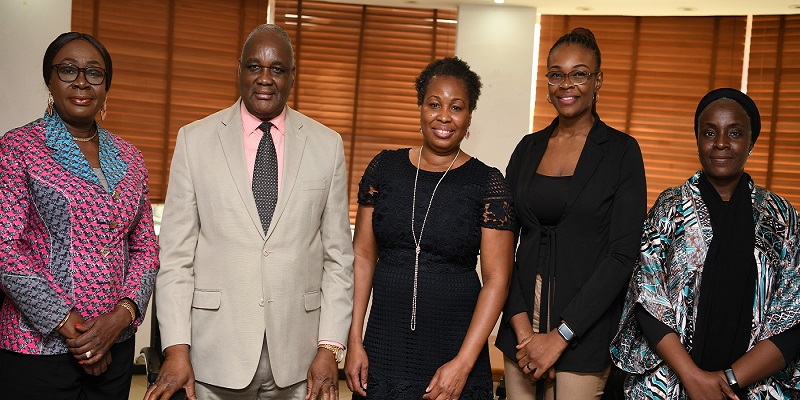 The Nigerian Communications Commission (NCC) has reaffirmed its commitment to strengthening the regulation of the country's telecommunication sector, particularly by providing solid infrastructure and general industry regulations.
In this regard, the Commission said it would continue to consult stakeholders on issues affecting telecommunication services deployments and developments, in line with its culture of inclusiveness, collaboration, and partnership as predicated in its strategic focus.
Executive Vice Chairman of the Commission (EVC), Professor Garba Danbatta, gave the assurance while receiving a delegation of Food Basket Foundation International (FBFI), led by its Chief Executive Officer, Funmi Akinyele, during a courtesy visit to NCC Headquarters in Abuja.
While commending the Commission's regulatory excellence, highlighting its effort in ensuring there are regulations, frameworks and guidelines to guard the telecoms sector and online civic space, Akinyele expressed concerns about the state of social media with uncontrolled content.
She said the visit to the regulator was to explore areas of collaboration in its programme to protect the digital civic space by combating misinformation and disinformation while mitigating risks to the digital civic space to ensure electoral integrity before, during and after the 2023 General Elections.
This initiative, she explained, comes under one of FBFI's projects, dubbed 'Safeguarding Digital Civic Space for Electoral Integrity (SDSEI).'
But Danbatta who was represented at the event by Reuben Muoka, NCC's Director of Public Affairs, informed the team that the Commission is not responsible for the content of the social media as there are other government agencies that are responsible for that.
However, the Commission he said, has engaged in several aspects of protection of the users of the Internet, such as initiatives towards Child Online Protection (COP), deployment of the Computer Security Incident Response Team (NCC-CSIRT), set up to monitor cyber-attacks in the Nigerian cyberspace, in addition to the activities of the Commission's department of New Media and Information Security set up to address issues of cybersecurity.
"We have tried not to be a closed organisation. We give lots of premiums to consultations and collaborations, especially in the areas that will ensure that the consumers and stakeholders understand what is going on and make input that enriches the quality of regulations, as well as being able to access the information they may require to safeguard themselves and the society," he noted.
Muoka also invited the group to join the NCC in carrying out enlightenment campaigns to educate telecom consumers on their roles and responsibilities in order to use the Internet and telecommunication platform safely to counter misuse and abuse.
Beware Of Pirated YouTube Software-Related Malware- NCC-CSIRT Warns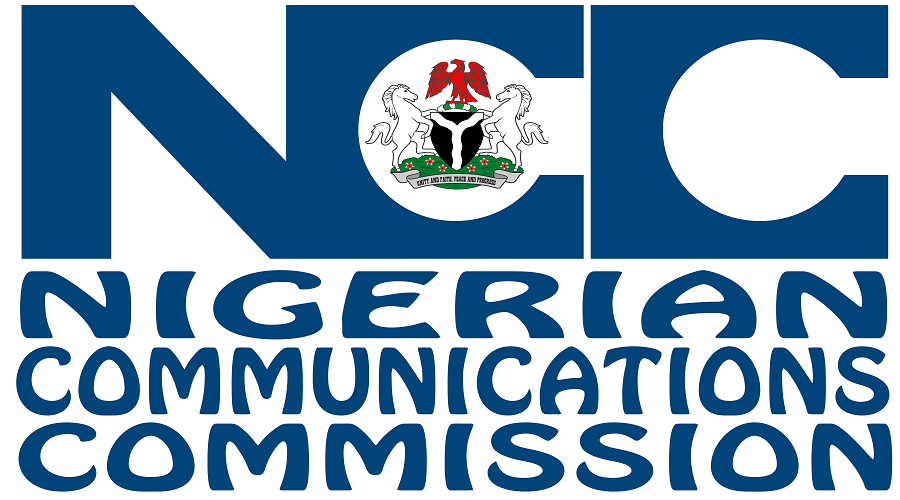 The Nigerian Communications Commission's Computer Security Incident Response Team (NCC-CSIRT) has warned that those looking to acquire pirated software and resources risk becoming victims of cybercriminal gangs that are using AI-generated YouTube videos to distribute malware.
The NCC-CSIRT further warned in its advisory that falling victim could be significant for individuals and organizations, resulting in critical damage like data theft, financial loss, identity theft, system damage, and reputation damage.
The advisory additionally warned that unsuspecting victims who watch these AI-generated tutorial videos will be duped into clicking on one of the links in the video description, which usually results in the download of data-stealing malware, noting that the number of YouTube videos containing such links has increased by 200-300% months on month since November 2022.
"To stimulate the interest of potential victims, video tutorials on how to pirate sought-after software such as AutoCAD, Adobe Photoshop, Adobe Premiere Pro, and other similar paid-for software are created. These videos are created with AI and feature humans with facial features that research has shown other humans find trustworthy.
"The tutorials in these videos are frequently bogus and steer viewers to links in the description that led to information-stealing malware like Raccoon, Vidar, and RedLine," the advisory revealed.
The advisory disclosed that malicious actors can create AI-generated videos that include hidden or disguised malware, noting that these videos may appear to be harmless or even entertaining, but they can contain malicious code that can infect a viewer's device when the video is downloaded or played.
"Cybercriminal actors can also use AI-generated videos to trick viewers into downloading malware. For example, they can create a video that appears to be a legitimate software update or security patch, but it contains malware that infects the viewer's device.
"They equally use AI-generated videos to distribute phishing scams. They can create a video that appears to be from a legitimate company or organization and prompts viewers to click on a link to enter their login credentials or personal information. Once the viewer clicks on the link, they are directed to a fake website that steals their information.
"Additionally, malicious actors can use AI-generated videos to distribute ransomware. They can create a video that appears to be harmless, but when the viewer clicks on a link or downloads a file associated with the video, their device becomes infected with ransomware that locks them out of their files and demands payment to regain access," the advisory further revealed.
NCC-CSIRT said that to avoid becoming a victim, telecom consumers should avoid downloading pirated software because they are generally harmful and illegal.
Furthermore, the advisory recommends the installation of antivirus software with internet security and keeping it up to date, installing an endpoint detection and response (EDR) solution that is comprehensive, and thinking before clicking any link.
7 Months After Ministerial Objection, FG Removes 5% Excise Duty For Telecoms Sector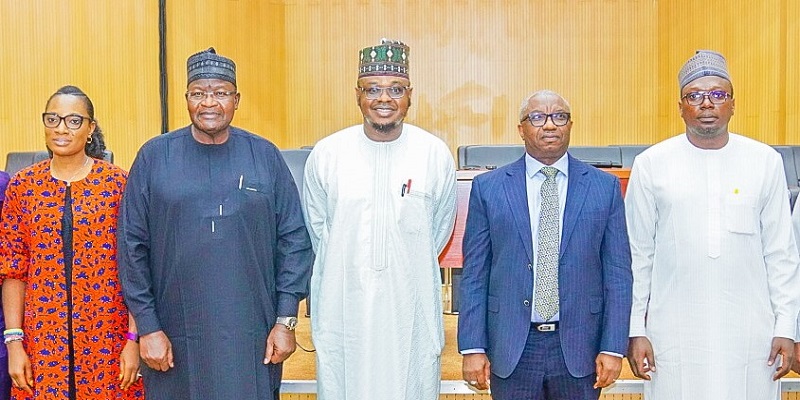 Seven months after the Minister of Communications and Digital Economy, Prof. Isa Ali Ibrahim Pantami led objections to the proposed application of 5 per cent excise duty on Nigeria's telecom sector, the Federal Government Tuesday officially announced the removal of excise duty for the telecom sub-sector of Nigeria's Digital Economy Industry.
The removal of excise duty in the sub-sector, Digital TimesNG learnt, is in line with the recommendations of the Committee the Federal Government constituted to review the applicability of the Duty to the telecom sector which is considered already overburdened with taxation and sundry levies.
Minister of Communications and Digital Economy, Prof. Isa Ali Ibrahim Pantami, disclosed this good news on Tuesday at a press briefing organised to provide updates on the status of the 5 per cent excise duty, whose applicability to the telecom sector was objected to by the Minister in August 2022.
Recall that in response to this objection, President Muhammadu Buhari suspended the application of excise duty to the telecom sector and set up a Presidential Review Committee on Excise Duty in the Digital Economy Sector.
Pantami, who is the Chairman of the Committee, specifically set up for the purpose of reviewing the proposed excise duty in the telecom sector, said the Committee had carried out its national assignment and accordingly submitted its report to the President, justifying why the sector should be exempted.
The Minister said the Committee's submissions can be summed up in three arguments put forward to justify why additional burden in form of taxes or any level should not be imposed on the telecom sector to prevent a reversal of the important contribution the sector is making to the growth of the Nigerian economy.
"Our justifications are based on three premises: First, is the fact that operators in the telecoms sub-sector of the digital economy industry currently pay no fewer than 41 different categories of taxes, levies and charges; secondly, that telecoms have continued to be a major contributor to the Nigerian economy in terms of Gross Domestic Product Contribution (GDP).
"The third ground for contesting the Excise Duty in the telecom sector is the fact that, despite the increase in the cost of all factors of production across the sector, and naturally leading to increase in costs of products and services, telecom sector is the only sector where the cost of service has been stable and in many cases continued to go down over the past years and therefore, adding more burden will destroy the sector," the Minister said.
Pantami also informed the gathering that the President, having looked into the arguments put forward by the Committee and relying on the provision of Section 5 of the Nigerian 1999 Constitution, as amended, has therefore, exempted the telecom sector from the list of sectors to pay the excise duty as stated in Finance Act of 2021 and other subsidiary legislations, all of which are not as superior as the Constitution which permits the President to grant such waiver.
"I am happy to report to you that President Muhammadu Buhari, has approved the exemption of the digital economy sector from the five per cent excise duty to be paid and this is because of the strength of the argument presented to him by the Committee that additional burden on telecom sector will increase the sufferings of Nigerians and that other sectors that are not making as much contribution to the economy should be challenged to do more and pay the 5 per cent excise duty."
The Minister assured Nigerians, who are telecom consumers, that the presidential exemption given to the telecom sector shall be sustained by the incoming administration as "the decision by the President is not about any political party or any administration but about Nigeria and welfare of Nigerian citizens."
The Minister further noted that the Digital Economy Sector has continued to contribute significantly to the growth of the Nigerian economy, having contributed 14.07 per cent to the GDP in the first quarter of 2020; 17.79 per cent in the second quarter of 2021; and 18.44 per cent in the second quarter of 2022.
He said the sector has also increased its quarterly revenue generation for the government from N51 billion to over N480 billion, representing a growth of 594 per cent; while the cost of buying data has also reduced from N1,200 in 2019 to N350 presently, despite the increase in the cost of operations, including the energy challenge that has caused mobile network operators to power base stations with over 32,000 power generating to provide seamless services to their teeming consumers.