NCS President, Sodiya To Chair 2023 Nigeria DigitalSENSE Africa Forum
The President of the Nigeria Computer Society (NCS), Prof. Simon Adesina Sodiya would on June 8, chair the 2023 Nigeria DigitalSENSE Africa forum series on Internet Governance for Development (IG4D), holding at the prestigious Welcome Centre Hotel, MM International Airport Road, Lagos.
Confirming this, the Lead Consulting Strategist, DigitalSENSE Africa and Group Executive Editor, ITREALMS Media group, Mr. Remmy Nweke, said that Sodiya, a professor of Computer Science and Information Security at the University of Agriculture, Abeokuta, Ogun state, is a seasoned professional to chair the 14th edition of Nigeria DigitalSENSE Africa Forum (NDSF) series on Internet Governance for Development (IG4D).
The 2023 NDSF, Nweke said would be anchored on the theme "5G: Data Governance, Safety and Security" with a lineup of experts to explore the benefits with teeming participants, with grand support by the likes of the Nigerian Communications Commission (NCC) and Internet Exchange Point of Nigeria (IXPN) among others.
NDSF series on IG4D, he noted, is organised by DigitalSENSE Africa, an At-Large Structure (ALS) certified by the Internet Corporation for Assigned Names and Numbers (ICANN) and hosted by ITREALMS Media group; in collaboration with the Nigerian Communications Commission (NCC) together with top industry stakeholders like the Internet Exchange Point of Nigeria (IXPN), among others, as part of efforts for shaping the future of the Internet.
Nweke recalled that Prof. Sodiya who holds a Ph.D. in Computer Science in 2004 with a focus on Cybersecurity and Digital Forensics, has taught courses in many areas of computing and cybersecurity at undergraduate and postgraduate levels.
Sodiya, a pioneer researcher in the field of Information Security in Nigeria, has over 25 years of experience in conducting high-impact research in cyber security, attack/intrusion detection, authentication systems, cryptography, systems' security, privacy protection, and security of distributed systems.
Nweke revealed that Sodiya has supervised over six Ph.D. and 20 Masters students in different areas of cybersecurity, artificial intelligence and computer science.
Currently, Sodiya serves as a Postgraduate External Examiner/Assessor in about five universities locally and internationally with over 80 scholarly articles in local and international journals, as well as having presented papers at both local and international conferences, resulting in about thirty papers in referred conference proceedings, to name a few.
In 2010, Sodiya won the TWAS-AAS-MICROSFT Award for outstanding Computer Science researcher living and working in Africa. He has also won several leadership, excellence in research and professional awards.
Prof Sodiya, a fellow of the Nigeria Computer Society and served as Vice-President/Vice Chairman of the Computer Professional (Registration Council) of Nigeria – CPN between 2015 and 2017 and is the immediate past President of Information Technology Systems and Security Professionals (ITSSP).
He is a proud member of the International Institute of Electrical and Electronic Engineering (IEEE). Apart from representing Nigeria in the International Federation of Information Processing (IFIP), he is also a member of two technical committees of IFIP – ICT and Education TC-3 and Security and Privacy Protection in Information Processing Systems (TC-11).
He is a member of the Global Commission for the Stability of Cyberspace. Just as he served on various Presidential Committees including on e-Government and Digital Economy, even as he chairs the Board of Diplomates of Chartered Institute of Forensic and Certified Fraud Investigators of Nigeria, among others.
Applications Open For 4th Edition Of The Future Is Female Mentorship Programme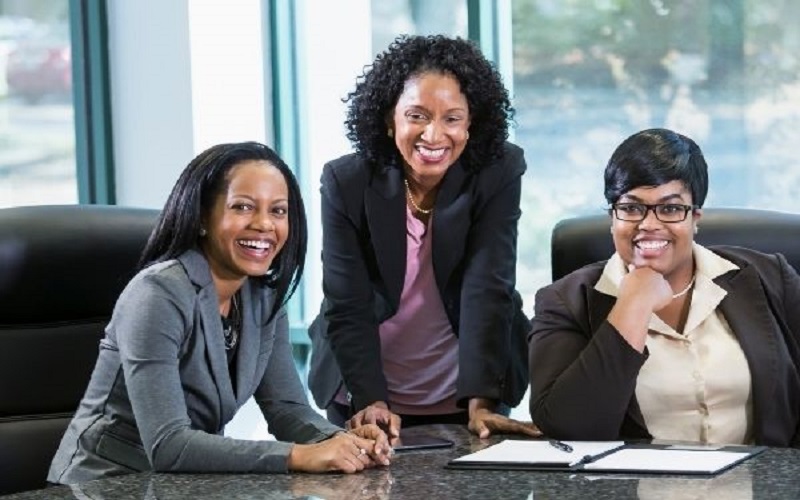 C. Moore Media and Allison+Partners have opened applications for the fourth edition of The Future is Female Mentorship Programme.
The initiative is the first and only PR and communications programme dedicated exclusively to African female tech founders.
This year, the programme is being done in partnership with Google Africa. The collaboration will enable selected alumni from the Google for Startups Accelerator programme to take part in the Future is Female Mentorship Program.
The initiative provides PR and communications expertise, insights, knowledge, and skills exclusively to African female founders to support the increased visibility and growth of their startups.
The fourth edition of the programme also welcomes the Salesforce Ventures Impact Fund which will support the program by hosting a session on VC funding for the selected female founders from across Africa.
Salesforce Ventures Impact Fund has an active interest in Africa and continues to assess opportunities across the Continent. The Fund has invested in some of the region's top Africa-focused tech startups including Flutterwave and Andela.
"African female tech founders are often unsupported in the male-dominated world of tech, which is why The Future is Female Mentorship Programme was established. We are excited to launch the fourth edition of the initiative with Allison + Partners, who acquired C. Moore Media, International Public Relations," said Claudine Moore, The Future Is Female Mentorship Programme Founder and managing director of Africa at Allison + Partners.
"We are also delighted to collaborate with Google Africa and their Women Founders Africa Programme, and Salesforce, who will be hosting a session on VC funding with the selected finalists of the programme."
Launched by the Africa tech-focused PR agency, C. Moore Media International PR, which was recently acquired by global agency Allison+Partners and originally launched on Africa Day in 2020, Applications to the programme have grown by over 160% in recent years, with applications received from 36 African countries in 2022.
"We are excited to be collaborating with The Future is Female Mentorship Programme as it aligns with the mission of the Google for Startups Accelerator: Women Founders Africa Programme to support and empower women founders building great tech startups in Africa or for Africa," said Folarin Aiyegbusi, Head of Startup Ecosystem, Sub Saharan Africa.
"By increasing the representation of women in the startup ecosystem, we can help bridge the gap between the number of women-led startups and the amount and quality of support they receive, ultimately leading to more diversity and innovation."
Techcabal alongside Africa Communications Week, a global platform that builds bridges between communications professionals focused on Africa's transformation will return for the third consecutive year as official partners of the program.
Tope Adubi and David Idagu will join founder Claudine Moore as the lead mentors.
The programme is delivered virtually, and the mentees are invited to participate in masterclasses and sessions customized to the specific needs of their sector and business.
African female founders will learn insights into VC funding, PR and communications, storytelling, media relations and more.
During the selection process, special consideration is given to startups that focus on health, education, finance, agriculture, and sustainability.
In addition, startups that provide solutions and/or address African women's and girls' needs will also receive special consideration.
The applications are now open and close Monday, June 26, 2023. Interested female founders can apply here.
The successful candidates will be announced on Tuesday, July 25, 2023.
Nigeria Leads West African Region, As Winners Of Global Startup Awards Africa Emerge
Awabah, Salubata, Crop2Cash, Emergency Response Africa, Dataleum Limited, and Xend Finance are the Nigerian Startups that made the list of winners.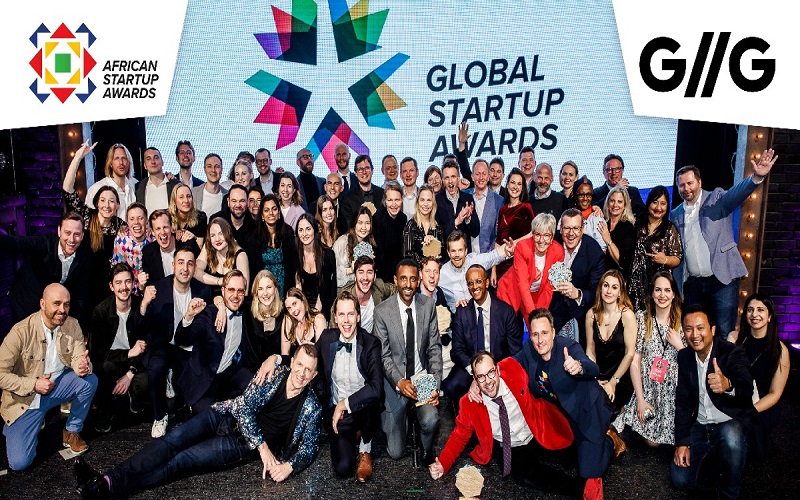 Nigeria led in the West Africa regional Awards list of 71 startups from across Africa, named at this year's Global Startup Awards (GSA) Africa, the largest, independent startup ecosystem competition on the continent.
In the West Africa region, Nigerian startups scooped up six awards, followed by three winners from Ghana. Additional winners came from Liberia, Cote d'Ivoire, Gambia, Senegal, and Benin.
The Nigerian startups who made the list are Awabah (Best Newcomer), Salubata (Startup of the Year), Crop2Cash (Agri Tech), Emergency Response Africa (Health Tech), Dataleum Limited (EdTech), and Xend Finance (Best Web 3.0).
Twenty-three African countries are represented in the line-up of regional winners.
The 2022/23 season attracted 8,272 entries from all 54 African states, resulting in 71 regional winners being named across the Northern, Southern, Eastern, Western, and Central Africa competitions.
Launched in 2021, GSA Africa is a platform dedicated to showcasing and scaling Africa's most promising startups.
This year's competition focused on solutions in agriculture, climate change, commerce, education, healthcare, and mobility & logistics, with a particular interest in startups championing Web 3.0 technologies, sustainable business models, green innovation, and diversity in the workplace.
The competition saw entrants first compete at a national level before vying for their spot as a regional finalist. Winners were then decided by an independent panel of judges, offering a wholistic view of the African tech ecosystem.
In the Northern Africa competition, thirteen startups from Egypt were named winners, followed by finalists from Morocco and Tunisia. Similar results were seen in Southern Africa, where South African startups secured eleven awards, while the remaining titles went to entrants from Zimbabwe, Mozambique, and Namibia.
Meanwhile, Eastern Africa saw Kenyan startups walk away with seven titles, as those from Uganda secured three, Ethiopia with two, and startups from Mauritius, Rwanda, and Tanzania also claiming awards.
Central African startups had a strong presence this year, with innovators from Cameroon earning five titles and those from the Democratic Republic of Congo winning four. Winners from the Congo and Gabon were also recognised.
All 71 regional winners will now advance to the Continental Finals of the GSA Africa competition, where they will compete to be crowned an African winner.
This final group of startups will join the GSA Grand Finale where they will have the opportunity to showcase their solutions alongside some of the world's top entrepreneurs, venture capitalists, and ecosystem enablers.
In March 2023, two African startups were named Global Winners at last season's Grand Finale.
Competing against more than 120 companies from 115 countries, Ethiopian green-tech startup, Kubik, was recognised as 'Startup of the Year', while the Ugandan fintech, Emata, was proclaimed 'Best Newcomer'.
African winners will have the exclusive opportunity to engage with the Global Innovation Initiative Group (GIIG), the competition's dedicated investment partner.
Through its GIIG Africa Fund and the GIIG Africa Foundation, the organisation aims to find, fund, and grow globally relevant African innovation.
Reflecting on this year's regional winners, GSA Africa and GIIG co-founder, Jo Griffiths, said "With 747 finalists across all five regions, this year's competition did not disappoint! Our panel of judges was blown away by the quality and diversity of solutions from all corners of the continent, that are actively working to solve some of our greatest challenges.
"It was particularly interesting to note that – from Algeria to South Africa, Senegal to Somalia, and everywhere in between – 34 percent of this year's entrants were tackling green innovation. These startups are proof that Africa is the tech continent of the future."
The announcement took place at the launch edition of GITEX Africa 2023 in Marrakech, Morocco, last week.
GITEX Africa 2023 is the biggest gathering of innovation stakeholders on the continent, bringing together global leaders in the public, private, and civil sectors to spur the adoption of next-gen technology in Africa.
Speaking from GITEX Africa 2023 was GSA Africa and GIIG co-founder, Caitlin Nash, who remarked: "These winners represent the top startups in both their home country and region – and it's all the more significant that we announce them here in Morocco, the industrial powerhouse of Africa.
"This competition is all about building global bridges between our continent's most exceptional solutions and the people, markets, and communities where they can make the most significant impact.
"In that vein, this event has been the ideal launch pad for these startups' global ambitions, and we're excited to help take them to the world."
The full list of this year's Global Startup Awards Africa regional winners is available here.
Nearpays, A Nigerian Startup Wins $10,000 At GITEX Africa Morocco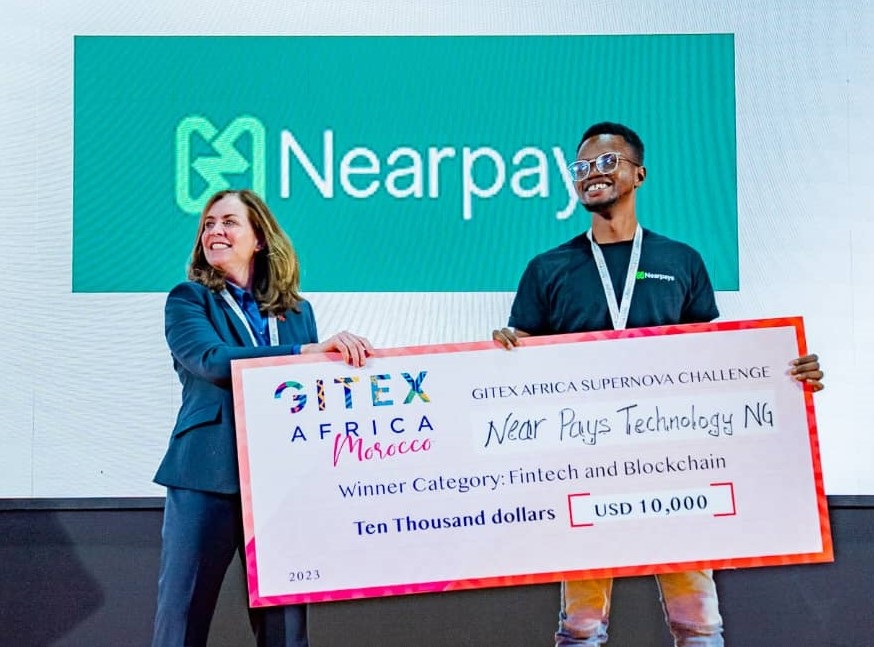 Nearpays Technology Limited, a Nigerian startup, has been awarded a cash prize of 10,000 US Dollars and a free all-expenses trip to GITEX Global to be hosted by the Dubai World Trade Centre in the United Arab Emirates, in October 2023.
Nearpays won the cash award after emerging as the best in the Fintech and Blockchain category of the Supernova Challenge at the just concluded GITEX Africa, Morocco.
The startup is a full-service financial payment platform that acts as an end-to-end financial service for clients.
It has various features to simplify online payments as much as possible, based on the principle that payments should be seamless.
It also offers a wide range of services including personal and corporate banking, virtual debit cards, and online banking.
The platform, founded by Victor Daniyan, uses blockchain technology to create a decentralised payment and makes the network more secure and efficient than traditional payment systems.
Nearpays, a fintech payment company, seeks to promote financial inclusion by making card transactions more accessible and convenient using NFC and scan-to-pay technology.
It is currently making inroads into the Nigerian market and aims to expand into other African markets with plans to launch its services in Europe and the United States in the near future.
Kashifu Inuwa, Director General of the National Information Technology Development Agency (NITDA), commended Nearpays for, yet again, putting Nigeria's name on the global stage.
He added that the victory was a "proud moment for Nigeria and that it was a testament to the hard work and dedication of the company's founders and team."
Inuwa also said that the Nigerian government is committed to creating a favourable environment for startups and that it would continue to support the sector.
"The government is committed to creating a conducive environment for the growth of the startup ecosystem. We will continue to provide support to startups through enabling policies, programmes, and initiatives," he added.
He further said that the Nigerian government has made a number of policies in recent years, particularly the National Digital Economy Policy and Strategy (NDEPS) that provides a favourable environment for digital innovation and entrepreneurship to thrive.
In addition, the Nigerian government equally enacted the Nigeria Startup Act (NSA) to provide an enabling environment for the establishment, development and operation of startups in Nigeria.
"The government's policies have helped to attract investments in the Nigerian digital economy sector and have led to the growth of a number of thriving startups, such as Nearpays.
"The government's continued support for the sector is helping Nigeria to become a leading hub for talent and innovation in the world.
"The success of Nearpays is a testament to the potential of the Nigerian startup ecosystem. The country has a large and growing population of young and tech-savvy entrepreneurs.
"With the support of the government, these entrepreneurs are poised to make a significant impact on the global economy," he added.
Victor Daniyan, the CEO and Co-founder of Nearspays, while appreciating the honour, said that the award is a "significant milestone" for the company and that it would "help us to further accelerate our growth and expansion plans."
He also said that it was "an honour to represent Nigeria at the global stage" and that they are "committed to using technology to solve some of the most pressing challenges facing Africa."
Nearpays's victory at GITEX Africa Morocco is a sign of many things to come for the Nigerian startup ecosystem, especially now that the Nigeria Startup Act is in the implementation stage.
The country has a large and growing population of young and tech-savvy entrepreneurs. With the support of the government, these entrepreneurs are poised to make a significant impact on the global economy.
Sixty-seven Nigerian startups participated in the inaugural edition of GITEX Africa, which reaffirmed the country's burgeoning tech ecosystem, and provided a platform for them to exhibit their cutting-edge ideas, gain invaluable exposure from the global tech community, and attract potential investments that will catalyze Nigeria's digital economy.
As Nigerian startups continue to shine on the global stage, they are reshaping the narrative around Africa's tech potential.
With their innovative ideas, entrepreneurial drive, and the support of the government and international investors, Nigerian startups are poised to drive a transformative change, positioning the country at the forefront of technological innovation in Africa and beyond.