Nokia Signs 5-Year Deal With AST SpaceMobile
Part of AST SpaceMobile's mission is to bring cellular broadband to approximately half of the world's population who remain unconnected.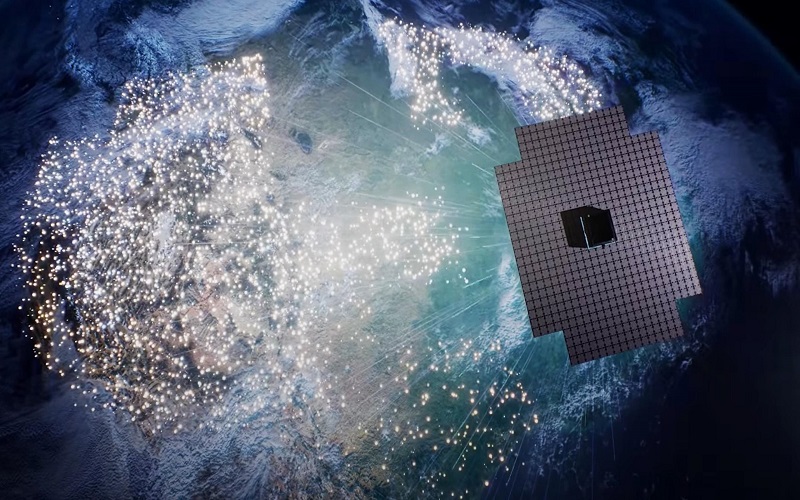 Nokia has signed a five-year deal with AST SpaceMobile to provide radio technology enabling its direct-to-cell phone connectivity from space, reports Fierce Telecoms.
Terms were not disclosed.
AST SpaceMobile is a Midland, Texas-based satellite company that aims to bring cellular connectivity directly to 4G and 5G devices via low Earth orbit (LEO) satellites.
It's partnering with mobile network operators like Vodafone, Orange and Rakuten to make it happen.
DigitalTimesNG understands that the launch of AST SpaceMobile's BlueWalker 3 test satellite will kick off global testing with mobile operators on six continents.
The BlueWalker 3 launch from Cape Canaveral is expected in early to mid-September.
Part of AST SpaceMobile's mission is to bring cellular broadband to approximately half of the world's population who remain unconnected.
Their plan is to offer a service that works with any standard, unmodified, off-the-shelf mobile phone or 2G/3G/4G LTE/5G and IoT-enabled device.
The idea is that mobile users won't need to subscribe to SpaceMobile's service directly but can connect to it via their terrestrial mobile service provider.
Nokia's role in all of this includes supplying equipment from its AirScale portfolio, including its AirScale base stations powered by the latest generation of ReefShark System-on-Chip (SoC) chipsets.
Nokia also will provide its NetAct solution for network management and daily network operations, as well as optimization and technical support services.
According to Nokia President of Mobile Networks Tommi Uitto, the two companies have been working together for a while now.
"Connectivity should be considered an essential service like water, electricity, or gas. Everyone should be able to have access to universal broadband services that will ensure that no one is left behind," Uitto said via a press release.
"Nokia has a long history of delivering connectivity solutions that have had a major and positive impact on society. We have worked closely with AST SpaceMobile on this important initiative for two years which seeks to provide crucial connectivity from space to underserved communities around the world."
BlueWalker 3 is designed to communicate directly with cellular devices via 3GPP standard frequencies. Ultimately, AST SpaceMobile is aiming to deploy roughly 100 satellites.
"Nokia is supporting us with dozens of engineers and development professionals, including leading architecture research experts at Bell Labs, the world-renowned industrial research arm of Nokia," said AST SpaceMobile Chief Strategy Officer Scott Wisniewski in a statement.
"In the coming months, we are scheduled to launch our BlueWalker 3 test satellite into low Earth orbit, which has a 64-square meter phased array antenna designed for direct-to-cell connectivity. With this satellite, we plan to conduct testing worldwide with leading mobile network operators, leveraging Nokia's technology solutions on the ground."
AST SpaceMobile isn't alone in its quest to serve the underserved with a satellite/cell phone combination.
Lynk Global aims to offer a commercial satellite-direct-to-phone service later this year, and it's also working with carrier partners and had signed nine contracts with mobile service providers as of April.
FirstBank Branch, Head office, Not Sealed- Mgt.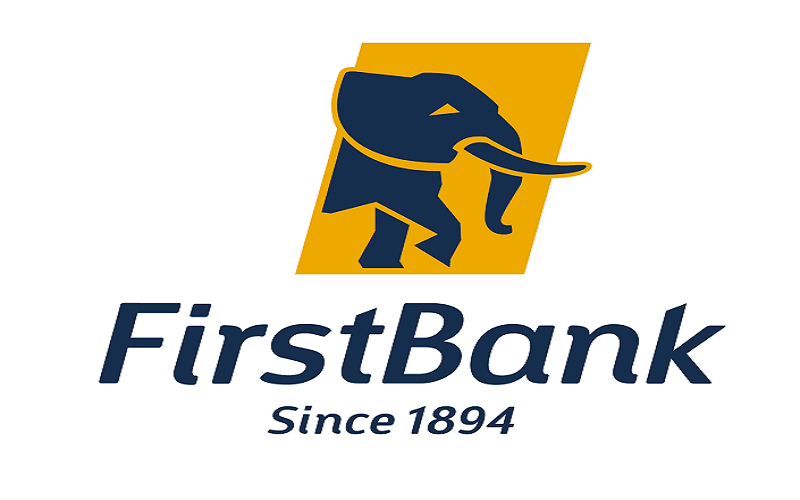 First Bank Nigeria has denied online media (not DigitalTimesNG) reports that its branch or head office was sealed at any time.
The bank, through a statement signed by Kehinde O Taiwo of the Marketing & Corporate Communications Department, described the report as "a misrepresentation of the facts and misleading."
According to the statement, "Please be informed that the referenced story is a misrepresentation of the facts and misleading. Neither our branch nor head office was sealed.
"On the 4th of August, 2022, there was an unlawful enforcement at the Bank's Coomassie House Branch of a garnished order issued by a Federal High Court sitting in Abuja which orders the Bank is still challenging in court.
"While the Bank has taken appropriate legal steps to deal with the situation, we wish to reassure our customers of unhindered banking services and the unique customer experience in all our branches and through our numerous alternative channels."
Firstmonie Agents Process Over 1 Billion Transactions, Amounting To Over N22 Trillion
-Reinforces Firstbank's Leading Role In Promoting Financial Inclusion In Nigeria
• The Bank's Firstmonie Agents play a critical role in promoting financial inclusion in the country
• The Bank currently has over 180,000 Firstmonie Agents spread across 772 Local Government Areas in Nigeria
• Since 2020, FirstBank has economically empowered thousands of its Firstmonie Agents with over 100 billion naira credit facility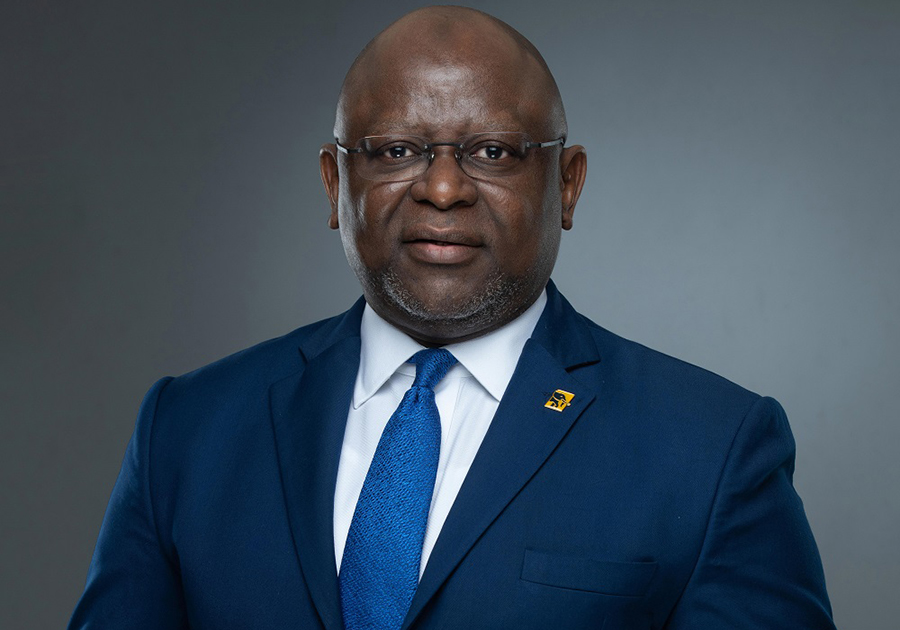 First Bank of Nigeria Limited, Nigeria's premier and leading financial services provider has announced that its agent banking network – Firstmonie Agents – spread across the nooks and crannies of the country has collectively processed transaction volume in excess of 1 billion, amounting to over 22 trillion naira.
The Bank currently has over 180,000 Firstmonie Agents, spread across the country's 772 Local Government Areas.
Firstmonie Agents have been integral to bringing financial services closer to the under-banked and unbanked segment of the society, providing convenient banking services that are easily accessible, thereby saving time and travel costs for individuals in the suburbs and remote environments with no access to financial services.
Popularly referred to as the 'Human ATM', Firstmonie Agents are empowered to reduce their reliance on over-the-counter transactions while providing convenient personalized services.
Amongst the services carried out by the Agents include; Account Opening, Cash Deposit, Airtime Purchase, Bills Payment, Withdrawals and Money Transfer.
Through various empowerment and reward schemes implemented to put its Firstmonie Agents at an advantage to economically impact their immediate communities whilst importantly having their business sustained, the Bank's Agent Banking scheme has remained a toast to Nigerians, irrespective of where they are in the country.
Amongst these schemes is the Agent Credit – launched in 2020 – which has had the Bank provide credit facilities to the tune of 238 billion naira to its teeming Firstmonie Agents.
Expressing his appreciation to the Firstmonie Agents, Dr. Adesola Adeduntan, CEO, FirstBank said "since the relaunch of our Agent Banking scheme in 2018, our Firstmonie Agents have played a vital role in bridging the financial inclusion gap in the country, as many more people have been able to undertake various financial and business transactions in cost-effective ways, thereby saving a lot of time and money in travelling over long distances for basic banking services."
"We are delighted by the giant strides of our Firstmonie Agents in promoting financial inclusion and commend them for their efforts in taking banking to the doorsteps of Nigerians – irrespective of where they are – in a very effective way," he concluded.
Konga Kares, Med-Direct Africa Roll Out Free Delivery Of Quality Drugs
—Partnership will also ensure free delivery of Supplements and others to Nigerians nationwide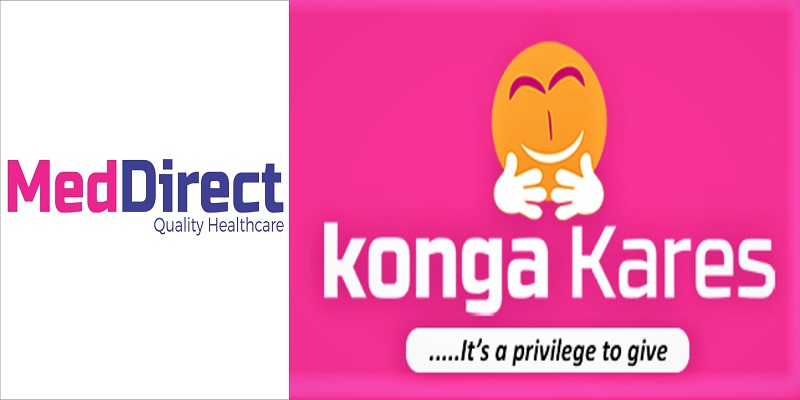 Konga, Nigeria's leading e-commerce giant and Med-Direct Community Pharmacy, a 21st Century online retail pharmacy have announced a partnership to support the free delivery of highly discounted, quality drugs and medications to millions of Nigerians nationwide starting from Monday, August 15, 2022.
The project, a humanitarian initiative will be executed under the auspices of Konga Kares, the Corporate Social Responsibility (CSR) arm of the Konga Group, through which it has identified with and empowered critical segments of the population in need of a helping hand.
Through this initiative, Konga Kares and Med-Direct Africa are hopeful of crashing the cost of accessing quality medicare for millions of Nigerians by a minimum of 10% irrespective of their location nationwide, especially those on managed health conditions and reliant on routine prescription drugs and other medications at this challenging period globally.
Head of Corporate Communications for the Group, Mr. Gideon Ayogu disclosed in a statement made available to DigitalTimesNG that the mandate is to reduce the cost of quality drugs by a minimum of 10% off its current retail prices plus free deliveries to patients nationwide.
Also, he stated that interested and public-spirited Nigerians at home and in the Diaspora can seize this opportunity to purchase quality drugs and have same delivered at no cost to friends, families, the less privileged and communities of their choice across Nigeria.
''We plan to extend additional incentives to Nigerian civil servants: retired and current, military and paramilitary service men, women and their families, lecturers in institutions of higher learning, civil servants, teachers and those who are above 60 years of age so that they can get genuine drugs at affordable prices delivered on time. We plan to save a minimum of three million Nigerians huge costs on quality drugs by the close of the year 2023.
''These include a variety of prescription drugs for diabetics, high blood pressure patients, cholesterol and asthmatics, among others. Also available are nutraceuticals as well as an array of high-performing supplements for people who wish to enhance their health, lifestyle and beauty goals.
"For prescription drugs, shoppers can use the live chat feature to interact with experienced pharmacists and upload their prescriptions via the same channel for verification before supplies are made. For those on daily prescription drugs, we have deployed appropriate technologies and logistics to make sure their drugs are replenished one week before they run out of their supplies,'' he affirmed.
The drugs are available for purchase on Med-Direct Africa's e-Pharmacy portal: https://meddirectafrica.com/ or on Konga.com.
Ifeanyi Ogbolu, Head of Retail Operations, Med-Direct Africa, expressed delight with the impact the deal with Konga Kares would have on improving the health and well-being of Nigerians, revealing in addition that the partnership would equally benefit local and international donor agencies who wish to leverage this initiative to ensure free deliveries of medical supplies to the last mile for the needy or less privileged Nigerians.
''Swift and cost-effective access to genuine drugs and other routine medications is one of the obstacles to quality healthcare delivery in Nigeria. Through this partnership with Konga Kares, Nigerians can now enjoy free delivery of quality prescription drugs, supplements, lifestyle products and other medications to their doorsteps nationwide.
''We are delighted with this landmark development. It is in line with our mission of reducing the cost burden of drugs for Nigerians, while also providing quick access to these medications,'' he enthused.
Continuing, he stated: ''Donor Agencies – local and international – can also take advantage of this partnership to deliver drugs and other medical supplies in bulk to needy or beneficiary communities or to target groups and other users in record time and free of charge, wherever they may be in Nigeria.
"For enquiries, you can reach out to us via WhatsApp on +234 907 729 9649 or through the short link: https://wa.me/message/2NIMVAXER4VBD1"
Konga Kares, a CSR arm of the Konga Group, has been at the forefront of supporting the needy and other identified target beneficiaries in Nigeria.
It added exceptional value to the nation during the COVID-19 regime by supplying quality food and drugs to thousands of Nigerian families free of charge. It is also known to discount prices for essential products to families during the Christian and Moslem fasting and festive periods.