One Year At NITDA: Kashifu As A Vindication Of Youth Excellence In Governance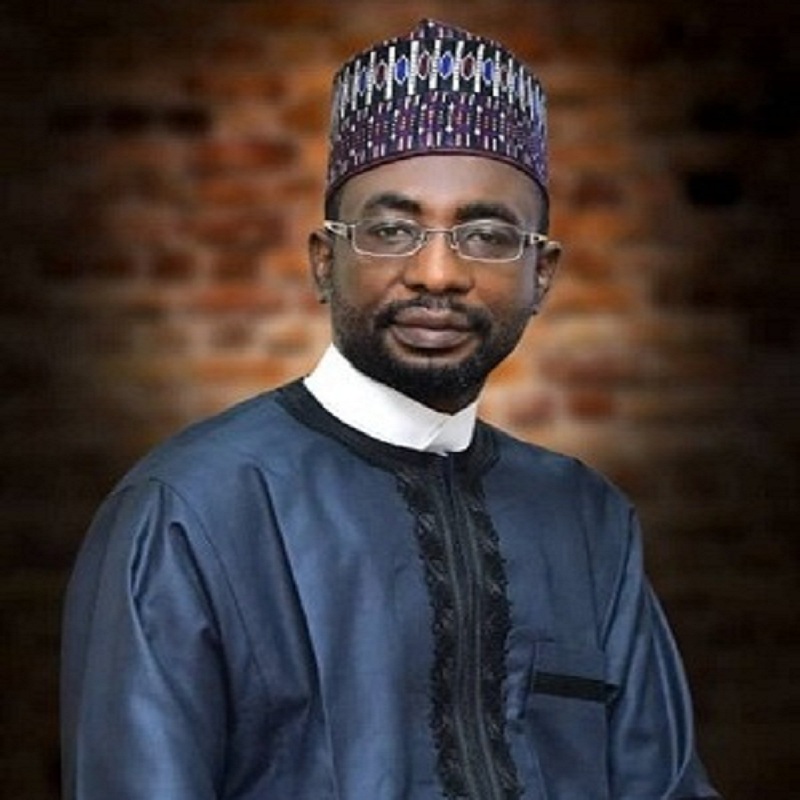 By Hashim SULEIMAN
Let me refer to my September 16, 2019 article tagged 'Pantami, Kashifu and the beauty of vision," where I had identified Kashifu Inuwa as an individual who had understood clearly the vision of Dr Isa Ali Pantami and had equally chosen to fly with it to fruition.
It is also a practical knowledge that people could actually be good carriers of vision and supportive but may not make good leaders, however, Mr Kashifu has today proven to be good in both fronts having stayed a year in office as the Director-General of the National Information Technology Development Agency (NITDA).
What Kashifu has showcased from transition to becoming DG till today sits very well with our expectation at #30PercentOrNothing because while we were asking for a 30% affirmative action for the youth, we were also very clear as to the sort of youth that should be brought on board if the expected youth excellence and energy were to manifest. We, therefore, thank Kashifu for vindicating our message which was borne out of critical research.
I was pained the other day when I was having a conversation with an elder brother and I accused his age group for failing to provide mentorship to us and thereby leading to a scarcity of critical youths who can measure up to the leadership gaps that are being created on daily basis.
He responded to me by mentioning certain youths who have held leadership positions in the recent past and have not done well enough to satisfy the expectations of youth. I had to explain to him how the recruitment process mattered a lot, it never meant that simply appointing a youth was synonymous to performance but rather the careful selection and appointment of youths who have had a personal history of zeal, vision and hunger for success.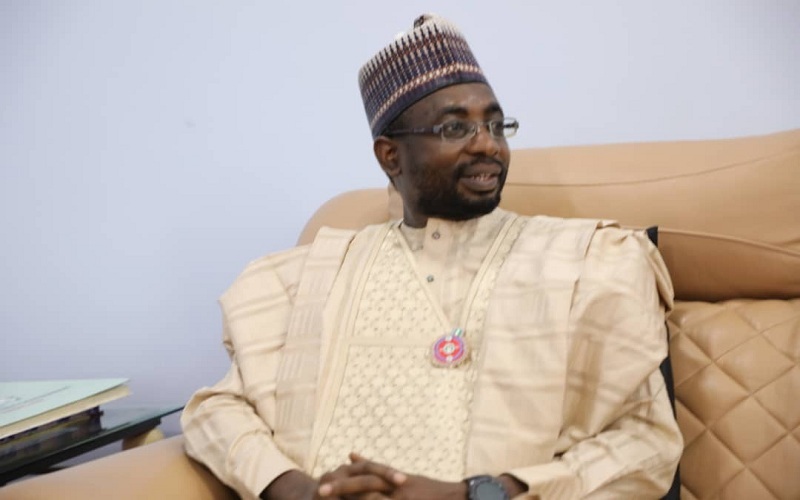 In this area again, Mr Kashifu has measured up and has in fact provided a template for such kinds of selection going forward in order that the big deficit being created in leadership in Nigeria and Africa can be bridged.
Remember how he was a key player in the piloting of the Dr Isa Pantami's digital journey in 2017 and there couldn't have been a better way of consolidating such efforts after the ascendance of Dr Pantami to Ministership than the eventual appointment of Kashifu as the substantive DG of NITDA which in my opinion, is the most critical Agency in the Digital Economy campaign. Because the selection and appointment were right, the performance in one year has also matched the expectation.
From a year after Dr Pantami became the DG of NITDA, commissioning of various completed projects started and they have continued till today and we can lately see how all the other parastatals under the Ministry of Communications and Digital Economy are working to outdo each other in terms of delivery of projects to be commissioned by the Hon. Minister.
Little wonder why during the commissioning of the 11 Digital Economy projects by Dr Pantami on 11th August 2020, the Chairman of the Projects Commissioning Committee, Mr Ayuba Shuaibu had while presenting the welcome address, described Mr Kashifu as progressive par excellence and finally referred to him as 'Mr Progress'. This is an indication that the good things people do resonate in the minds of fair and discerning individuals.
So far, I have not gone into the crux of Mr Progress's achievements in one year. In the beginning, from his first speech to the personnel of the Agency where he appeared in a deep blue suit which was well sewn to fit and matching shoes to present a man well dressed and ready for digitization.
The speech also matched dressing by declaring his wish to first turn the edifice into a smart one that was expected of an ICT Agency. Talk is cheap they say but the way to understand a serious leader is he who walks the talk and NITDA is today a smart office that could be presented to anyone as being Nigeria's ICT regulator talk less of the improved zeal and corporate appearance of the personnel themselves. The Nigerian parlance will tell you the seriousness of an individual is in the 'packaging'.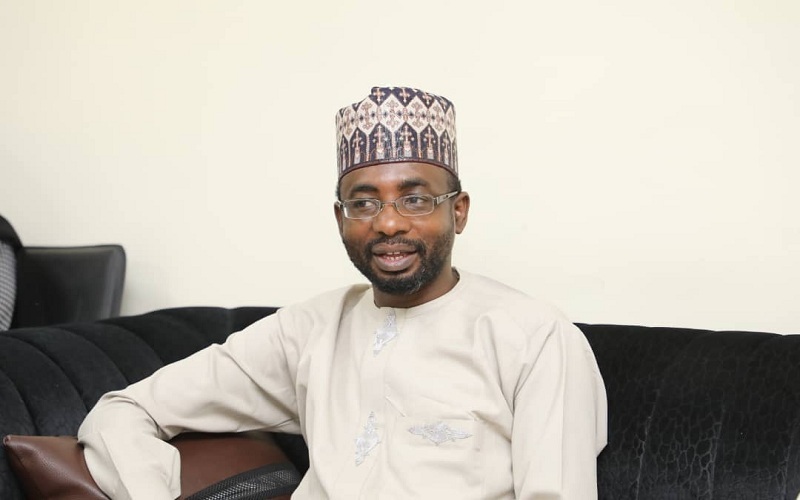 Basically, NITDA has become an Agency that represents a sector which it regulates; there has been the introduction of a dress code to ensure appearances are in consonance with the building and the ICT sector in general. The commissioning of the rejuvenated smart office structure which was performed by the Honourable Minister Pantami last Monday was well-publicized and it was amongst the series of projects that the Hon Minister has been commissioning week in week out.
Further to this, the man has enhanced the Cybersecurity infrastructure through the commissioning of the new CERRT office which is more equipped to track cyber threats to the nation. Little wonder why NITDA kept alerting Nigerians on various threats and scams that were prevalent during the COVID-19 pandemic lockdown period.
Furthermore, the DG had taken a special interest in educating Nigerians about the opportunities the pandemic had presented. He highlighted so much how the new normal was an opportunity for the ICT sector to think outside the box and harness the opportunities to replace the vacuum created with technological tendencies. Such awareness coming from a regulator has permeated the public and has since manifested and the increased utilization of technology for activities is evidently on the increase.
Unfortunately, this space will not be enough to enumerate the ample strides that the young professional has exhibited but the one-year milestone was enough for us to see an individual who looked the part regarding the ideal expectation of young people in governance. It also behoves on us to echo such to a public that is in the deficit of young leadership that was capable of managing the polity following the exit of the elder statesmen.
We shall continue to be on the lookout for young appointees who have chosen to distinguish themselves by delivering those qualities which are expected of young people especially as relates to performance and shift away from the norm but on this occasion give it up for Mr Kashifu Inuwa Abdullahi for admitting himself into the Leadership Hall of Fame with his stellar performances in a one-year milestone that embodies many more to come for benefit of nation.
God Bless Nigeria!
**Hashim Suleiman can be reached on twitter @oneheartnaija
Konga Best Structured To Win eCommerce Race If…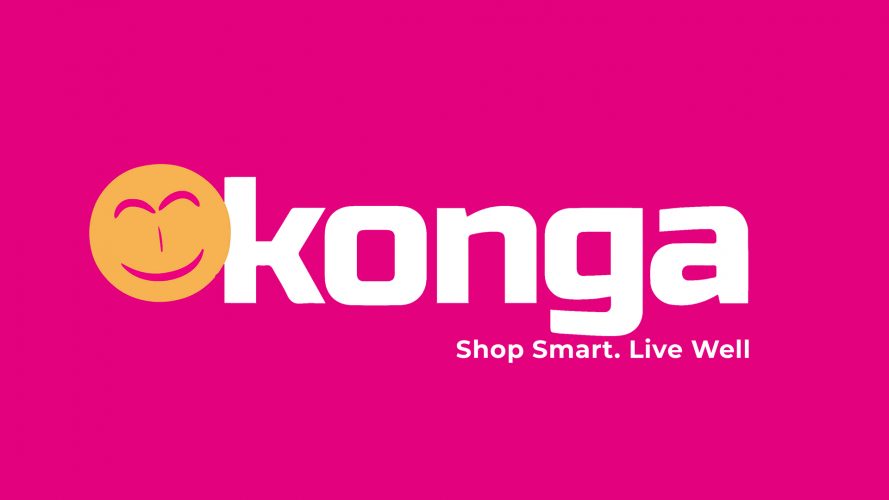 By Lere ABINUWA
I have read and digested the very comprehensive independent submission made by e-Live consultant, Kelvin Mulungwe on the e-commerce race in Africa between Jumia and Konga.
The submission is one I recommend for all young African entrepreneurs who want to mount the global stage as successful entrepreneurs.
This is a very important investigation that basically shows why foreign entrepreneurs fail and what young Africans must do to create real business and not just hype.
The Konga strategy is a masterstroke, and I am not surprised because of their place of birth and extensive experience of the local market.
It encourages other Africans particularly Nigerians on how to approach business strategies in the 21st century because things have changed.
Business schools abound everywhere, but Africa's most certified business strategy is common sense. Like Elder Christopher Kolade once said at a seminar, sometimes it makes sense to be number two in your sector but profitable to investors against wasting cash without instituting the fundamentals.
After reading the publication in Nairametrics, I noted critical points why my first place of work when I returned from abroad failed. With an MBA from an Ivy League University in the US, it was an embarrassment, especially considering the fact that it was a big finance house.
My second place of work was better before I returned to States and a few years later returned to Nigeria to work as a consultant to a multinational. I am happy that there are very strategic African entrepreneurs like the guys at Konga.
I must say Konga is a pride to Africa. This is the time for Africans to attain global leadership in what they do with our peculiar deficiency in infrastructure, etc. I have also checked across the globe most in the e-Commerce sector: locally owned companies are leading, even in established countries like the USA, China, India just to mention a few.
A few essential learning points stand out for me in the examination of the Konga strategy.
First, the decision of the management of the new Konga to risk its own funding to build a sustainable business, rather than rush to the market to burn investors' money is highly commendable.
The lesson taught in most business schools is to use people's money to run one's business, but it is important to note as an entrepreneur that utilizing your hard-earned funds to grow your business instils a keen sense of discipline, focus and keeps one's feet on the ground.
Information received from sources close to the company has it that Konga was burning through losses of almost N400m a month after acquisition. However, it is to the credit of the astute management of its current owners that it has now believed to have cut losses drastically to near zero.
Secondly, the strategy of the current owners of Konga in building up its own infrastructure including logistics, warehousing and payments system, among others, justifies its faith in not only its internal competencies but also its confidence in Nigeria.
More importantly, it reveals the keen understanding of the market and an uncommon insight by the management of the company in avoiding the pitfalls that have crippled other e-commerce players.
As the analysis revealed, the combination of decrepit transport infrastructure and unreliable physical addressing systems in major cities means that any serious player in the Nigerian e-commerce sector must build their own logistics superstructure.
This is one thing the management of the new Konga has done arguably well, with a cousin of mine who worked with the company in the past and who is now in Canada on further studies, disclosing that Konga has shown that it has the capacity to compete favourably with any other brand, local or foreign-based in the sector.
This is a big confidence boost for other local or African-based entrepreneurs.
Thirdly, the presence of a CBN-licensed payments system in KongaPay is another edge or strategy that sets Konga apart. As the researcher revealed, KongaPay was recently certified by a leading global consumer market data firm as the foremost enabler of online shopping in Nigeria.
Owning such a certified fintech is a factor that has quadrupled the value of Konga, especially when it chooses to go public. Most businesses that own fintech platforms hardly combine it with other businesses, but this is not the case with Konga which can count on a growing chain of subsidiaries across other verticals which KongaPay services.
The fourth strategy of the new Konga which also distinguishes it from the rest of the field is the approach to ensuring that all of the entities within its folds acquire core statutory and industry-recognized certifications.
In addition to KongaPay which is licensed by the CBN, Konga Travel, its online travel and tours booking agency has attained the IATA certification, among others, while Konga Health, its latest subsidiary, equally has met and satisfied the relevant certification of the Pharmacists Council of Nigeria (PSN) as a recognized distributor of quality medicines, drugs and other medical supplies, while also recently signing an agreement with the umbrella association of private medical doctors in Nigeria.
These factors make Konga a brand that would undoubtedly be regarded even more than a Unicorn in valuation but as a true African e-commerce elephant.
When one equally considers the submission of the researcher, who noted that Konga, within a space of three years after its acquisition by the Zinox Group, has now turned profitable, becoming the first e-commerce player to achieve this feat in Africa, there is even more impetus for the Konga strategy to become a template to be voraciously studied by budding African entrepreneurs desirous of making an impact on the continent.
**Lere Abinuwa writes from FCT, Abuja
The Future Of Work Is Now: Making Hybrid Work For Your Business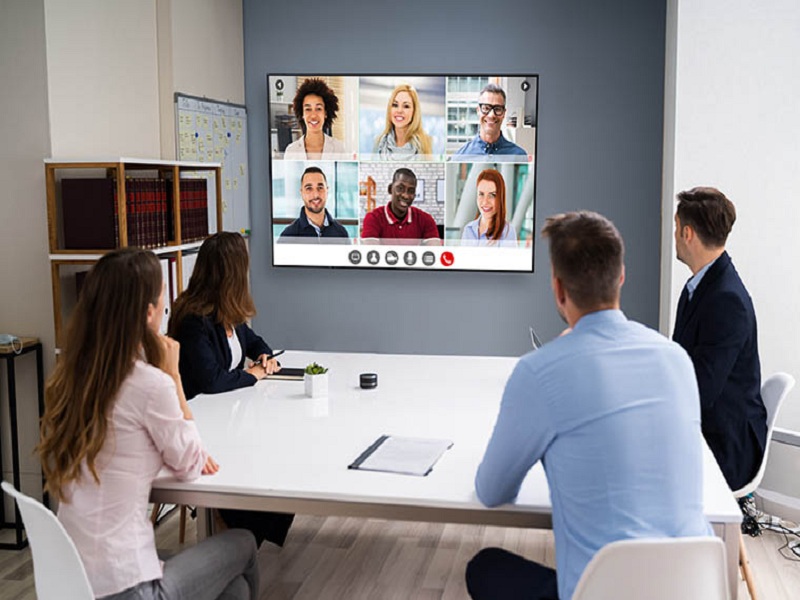 By Nicky HOYLAND
Hybrid working is one of the main talking points at the moment, with offices reopening and employees starting to return on a part-time basis at least. Hybrid offers a flexible approach to where and when employees do their jobs, with no company-wide mandate telling employees they must work from home or they must come to the office every day.
The hybrid work model empowers employees with choice. It asks them where and how they would like to work subject to the task or output required and gives them the tools and resources they need to do so effectively.
The beauty of hybrid working is that it offers so many different combinations, with complete flexibility to change depending on your employees and organizational growth.
Widening the talent pool
By allowing employees to work from home at least some of the time, an organization is widening the talent pool they have access to. This is particularly effective for global businesses with customers across different time zones. Offering the opportunity for remote working opens the door to hiring a more diverse and effective workforce.
Hybrid work doesn't mean completely dropping physical office space, as a face-to-face collaboration where needed remains important. Hybrid work models cover all the bases without limiting who you can hire. We don't need to tell you just how revolutionary that could be for your business, especially if you need employees with high-level, specialist skills.
Increased agility
Many businesses had to change the way they operate as a result of the pandemic. In a lot of cases, this change was quick and imperfect, due to the change needing to be rushed.
This whole experience has proved that being agile is key to thriving in the most challenging circumstances. Hybrid working enables this agility and provides the workforce with the tools they need to handle change, making a change to operations far easier for businesses.
Cost savings
The move to hybrid can also have financial savings for businesses, that no longer have to spend as much money on office space. The fact that more employees will be working remotely means organizations can afford to downsize. The money saved should be invested in working tools and technology that enables a hybrid workforce and supports continued growth or adapting the office space to be more flexible for the needs of those in it.
For businesses looking to grow, cost-savings on office space can free up much-needed budget to invest in more talent and upskill their current workforce.
Promoting a healthier work/life balance
Empowering employees to work from a place of their choice improves their work/life balance, which only benefits businesses in the long term. By allowing employees to be flexible means they can better organize their work schedules and prioritize things in their personal lives, such as their health or childcare.
This has benefits for the business as well, as a better work/life balance leads to more motivated employees, higher productivity, less staff turnover, and a better all-around employee experience.
Despite all these benefits, like any learning curve, making the transition to a hybrid work model comes with its challenges.
Inequality between remote and office employees
Data from the Office for National Statistics (ONS) found that, between 2013 and 2020, employees who mainly worked from home were 'around 38 per cent less likely on average to have received a bonus compared with those who never worked from home. And employees who worked mainly from home were less than half more likely to be promoted than all other employees.
There is a real danger that, when employees are working remotely, they get forgotten. To prevent this, business leaders and HR teams must ensure remote employees are as engaged as possible and equal to their on-site colleagues. This can be achieved through better internal communications, utilizing a digital workplace, ensuring regular appraisals, and promoting workplace collaboration.
An impact on culture
Culture for most organizations has traditionally centred around physical offices and what they believe employees value. They have gone to great lengths to offer staff ping-pong tables, fancy coffee, gyms, after-work socials and much else. So what happens when the office is no longer the centre point for businesses?
As we move into a multi-modal work environment where some employees will be in the office and some won't, how do you unify the culture? How do you nurture human connection, reimagine culture and make it work for everyone? There is now an opportunity for businesses to retain the best of both worlds and find the technology that allows culture to flourish beyond the constraints of an office building. It's time to invest in technology that works for people.
If we refer back to the global organizations that have turned to hybrid working most recently, we can see very clear roadmaps supported by culture and core values. Therefore, hybrid working (or work from anywhere) initiatives should be built around your corporate culture to ensure nothing gets lost in translation.
Technology overkill
There is no doubt that technology will be key to enabling an effective remote workforce. Without the right technology, employees will struggle to communicate and collaborate, which will obviously damage productivity. All physical office spaces should have video conferencing capability to create seamless and enjoyable hybrid meetings and this should be considered when thinking about layout. For example, setting TVs to table height so that those dialling in are not being stared up at! But, beyond this, we should also look at the effectiveness of the technology employees are using.
Advertisement
The pandemic has caused digital burnout for many employees. Many feel that tech is dictating their working life rather than enabling it. Some CHROs recognize that too – 48 per cent stated that their current HR technology solutions hinder, rather than improve the employee experience, according to Gartner. This requires business leaders to take workplace technology choices much more seriously and think of them as a strategic investment in the future and health of their people.
In short, for a hybrid workforce, sometimes the answer isn't necessarily more technology. Rather, it's making the most of the technology you have and presenting it in a more intuitive, user-friendly way while promoting the right to disconnect and create their work-life boundaries.
**Nicky Hoyland is the CEO and co-founder of workplace technology company, Huler.
-Culled from ITProPortal
Electronic Transmission Of Results: The Joke Is On NASS, INEC, Not NCC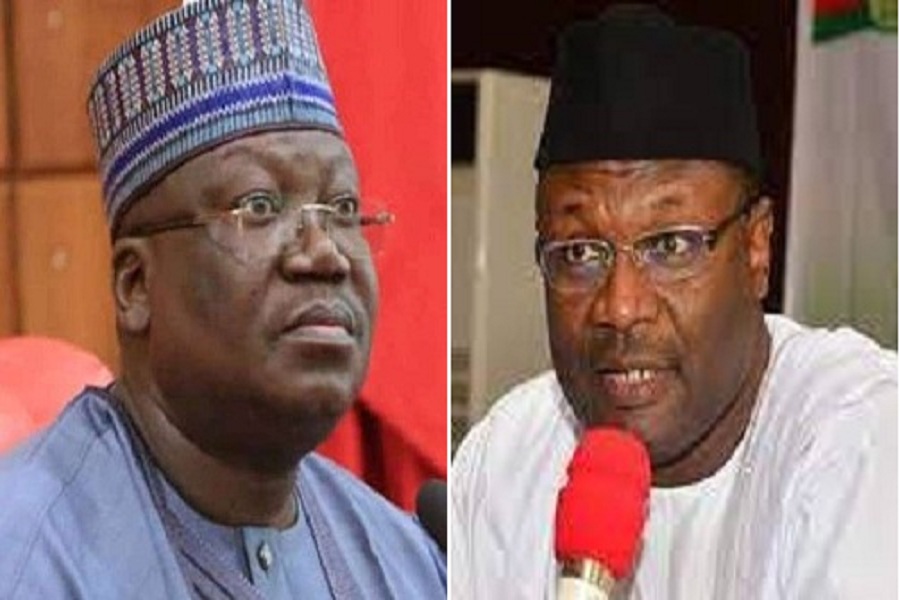 By Aliyu MOMODU
In the heat of the debate over the Electoral Act Amendment Bill and the propriety and workability of electronic transmission of results, the House of Representatives invited the Nigerian Communications Commission, NCC, the nation's telecoms regulator.
The House also invited the Independent National Electoral Commission, INEC, to answer some questions. But as it has now turned out, the invitation to NCC was needless, baseless and at best a futile exercise in red-herring.
The NCC, it must be stated, is one of the best performing public institutions in Nigeria with its exemplary culture of good corporate governance noised abroad even as far as Switzerland, the head office of the International Telecommunications Union, ITU.
The NCC has over the years become a worthy Ambassador of Africa in the ITU family. It has not only represented Africa on the international circuit; it has sponsored young Nigerian techies and tech nerds to ITU-promoted competitions on innovation and in most cases, these fecund Nigerians have come out tops, beating competitors from Asia, Europe and the rest of the world.
NCC has functioned as a truly independent regulator, inspiring confidence in investors, telecom consumers and other stakeholders including the media. It was, therefore, needless and a clear act of mischief to drag such an untainted commission into the nation's murky political waters.
Dragging the commission to testify before the House on the feasibility of electronic transmission of results is mischievous on the part of the lawmakers. It's a joke taken too far by a body that was supposed to understand the basics of the nation's Grundnorm, the constitution. They feigned ignorance of relevant sections of the constitution just to scapegoat the NCC and make themselves look squeaky clean.
The Senate itself was fraudulent and duplicitous when it pushed the responsibility of Electronic Transmission of results to the NCC in spite of what the constitution says about the powers of INEC to determine the electoral process including the pattern of voting and mode of transmission of the result.
Some senators, including the Deputy Senate President, Ovie Omo-Agege, a man who once desecrated the hallowed chamber when he sponsored and promoted in broad daylight the ignoble venture of stealing the Mace, the symbolic authority of the Senate, were quick to quote obviously false statistics which they dubiously ascribed to the NCC.
What a show of shame that persons elected to make laws for the good governance of the nation and who should know the rudiments of extant laws including the constitution would feign ignorance of aspects of the law that makes utter nonsense of their tomfoolery and moral somersaults in the chambers of the Senate.
For the avoidance of doubt, Section 78 of the Constitution provides that 'The Registration of voters and the conduct of elections shall be subject to the direction and supervision of the Independent National Electoral Commission."
The Third Schedule, Part 1, F, Section 15 says: "INEC has the power to organise, undertake and supervise all elections to the offices of the President, Vice President, Governor and Deputy Governor of a state, and to the membership of the Senate, the House of Representatives and the House of Assembly of each state of the Federation."
The Constitution further provides that "INEC operations shall not be subject to the direction of anybody or authority."
This, therefore, renders the action of the NASS nugatory. By inviting NCC and INEC shunning its own invitation, it appears the House was acting a devious and utterly treacherous script intended to do harm to the purity of the electoral process, and only conscripted NCC into the plot to draw legitimacy from the globally acknowledged good governance rectitude of the telecom regulator.
It was a wrong decision meant to hoodwink Nigerians and clearly intended to make the lawmakers smell like a rose flower while the NCC and INEC appear like villains of a political plot.
Electronic transmission of results is not rocket science. It is a universal norm in the 21st century. Smaller and poorer nations across the globe have achieved electronic transmission of results even with their limited infrastructure; Nigeria should not be an exception. It's as simple as sending a text message, WhatsApp message or using any other platform recommended by INEC, not NCC, not NASS.
Even if a network is weak or non-existent in a particular unit, moving further away from such unit until you access a place of better network still will not vitiate the authenticity of the result already tallied at the polling units. The electronic copy only complements the physical copy which must have been signed by all agents relevant to the election.
Electronic copy as a backup copy helps to strengthen the electoral process and reduce incidents of ballot-snatching and primitive manipulation of the physical copy. There ought not to be a debate on this especially when INEC, the only body mandated by the constitution to organize, undertake and supervise all elections has categorically stated that it can achieve electronic transmission of results.
The joke truly is on NASS and an inconsistent INEC.
*Aliyu Momodu is a public affairs analyst