One Year At NITDA: Kashifu As A Vindication Of Youth Excellence In Governance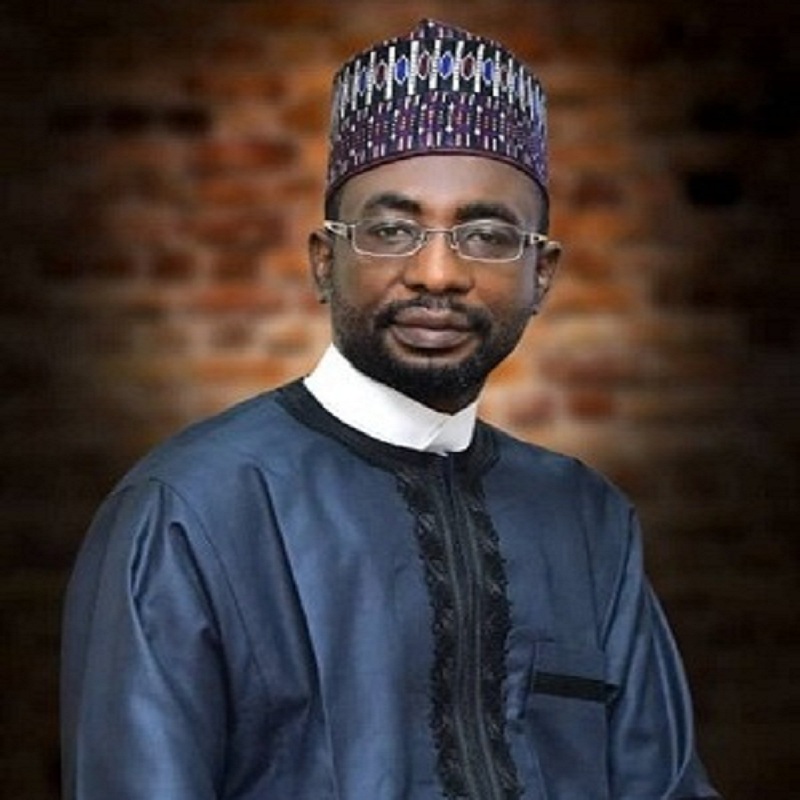 By Hashim SULEIMAN
Let me refer to my September 16, 2019 article tagged 'Pantami, Kashifu and the beauty of vision," where I had identified Kashifu Inuwa as an individual who had understood clearly the vision of Dr Isa Ali Pantami and had equally chosen to fly with it to fruition.
It is also a practical knowledge that people could actually be good carriers of vision and supportive but may not make good leaders, however, Mr Kashifu has today proven to be good in both fronts having stayed a year in office as the Director-General of the National Information Technology Development Agency (NITDA).
What Kashifu has showcased from transition to becoming DG till today sits very well with our expectation at #30PercentOrNothing because while we were asking for a 30% affirmative action for the youth, we were also very clear as to the sort of youth that should be brought on board if the expected youth excellence and energy were to manifest. We, therefore, thank Kashifu for vindicating our message which was borne out of critical research.
I was pained the other day when I was having a conversation with an elder brother and I accused his age group for failing to provide mentorship to us and thereby leading to a scarcity of critical youths who can measure up to the leadership gaps that are being created on daily basis.
He responded to me by mentioning certain youths who have held leadership positions in the recent past and have not done well enough to satisfy the expectations of youth. I had to explain to him how the recruitment process mattered a lot, it never meant that simply appointing a youth was synonymous to performance but rather the careful selection and appointment of youths who have had a personal history of zeal, vision and hunger for success.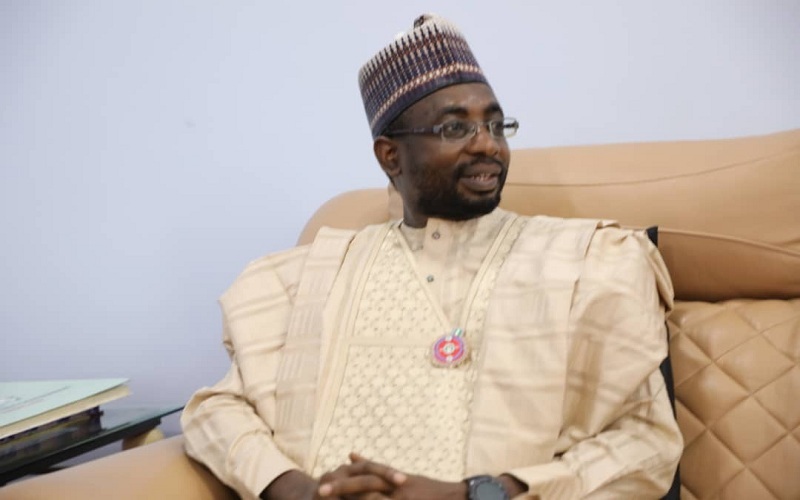 In this area again, Mr Kashifu has measured up and has in fact provided a template for such kinds of selection going forward in order that the big deficit being created in leadership in Nigeria and Africa can be bridged.
Remember how he was a key player in the piloting of the Dr Isa Pantami's digital journey in 2017 and there couldn't have been a better way of consolidating such efforts after the ascendance of Dr Pantami to Ministership than the eventual appointment of Kashifu as the substantive DG of NITDA which in my opinion, is the most critical Agency in the Digital Economy campaign. Because the selection and appointment were right, the performance in one year has also matched the expectation.
From a year after Dr Pantami became the DG of NITDA, commissioning of various completed projects started and they have continued till today and we can lately see how all the other parastatals under the Ministry of Communications and Digital Economy are working to outdo each other in terms of delivery of projects to be commissioned by the Hon. Minister.
Little wonder why during the commissioning of the 11 Digital Economy projects by Dr Pantami on 11th August 2020, the Chairman of the Projects Commissioning Committee, Mr Ayuba Shuaibu had while presenting the welcome address, described Mr Kashifu as progressive par excellence and finally referred to him as 'Mr Progress'. This is an indication that the good things people do resonate in the minds of fair and discerning individuals.
So far, I have not gone into the crux of Mr Progress's achievements in one year. In the beginning, from his first speech to the personnel of the Agency where he appeared in a deep blue suit which was well sewn to fit and matching shoes to present a man well dressed and ready for digitization.
The speech also matched dressing by declaring his wish to first turn the edifice into a smart one that was expected of an ICT Agency. Talk is cheap they say but the way to understand a serious leader is he who walks the talk and NITDA is today a smart office that could be presented to anyone as being Nigeria's ICT regulator talk less of the improved zeal and corporate appearance of the personnel themselves. The Nigerian parlance will tell you the seriousness of an individual is in the 'packaging'.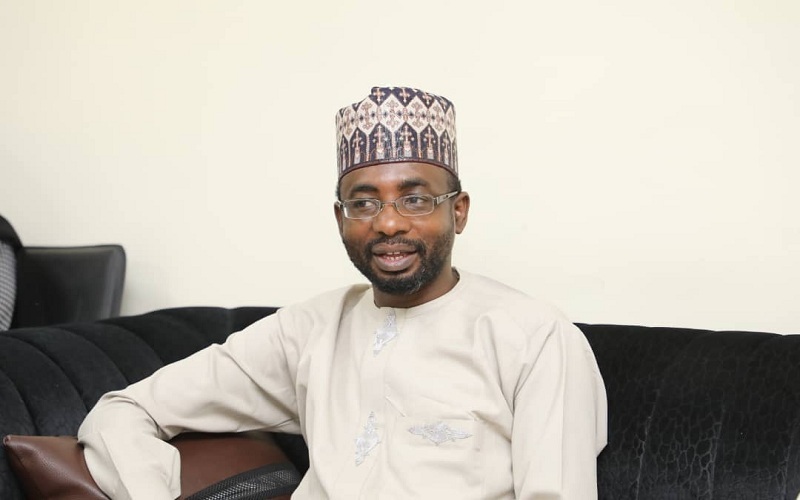 Basically, NITDA has become an Agency that represents a sector which it regulates; there has been the introduction of a dress code to ensure appearances are in consonance with the building and the ICT sector in general. The commissioning of the rejuvenated smart office structure which was performed by the Honourable Minister Pantami last Monday was well-publicized and it was amongst the series of projects that the Hon Minister has been commissioning week in week out.
Further to this, the man has enhanced the Cybersecurity infrastructure through the commissioning of the new CERRT office which is more equipped to track cyber threats to the nation. Little wonder why NITDA kept alerting Nigerians on various threats and scams that were prevalent during the COVID-19 pandemic lockdown period.
Furthermore, the DG had taken a special interest in educating Nigerians about the opportunities the pandemic had presented. He highlighted so much how the new normal was an opportunity for the ICT sector to think outside the box and harness the opportunities to replace the vacuum created with technological tendencies. Such awareness coming from a regulator has permeated the public and has since manifested and the increased utilization of technology for activities is evidently on the increase.
Unfortunately, this space will not be enough to enumerate the ample strides that the young professional has exhibited but the one-year milestone was enough for us to see an individual who looked the part regarding the ideal expectation of young people in governance. It also behoves on us to echo such to a public that is in the deficit of young leadership that was capable of managing the polity following the exit of the elder statesmen.
We shall continue to be on the lookout for young appointees who have chosen to distinguish themselves by delivering those qualities which are expected of young people especially as relates to performance and shift away from the norm but on this occasion give it up for Mr Kashifu Inuwa Abdullahi for admitting himself into the Leadership Hall of Fame with his stellar performances in a one-year milestone that embodies many more to come for benefit of nation.
God Bless Nigeria!
**Hashim Suleiman can be reached on twitter @oneheartnaija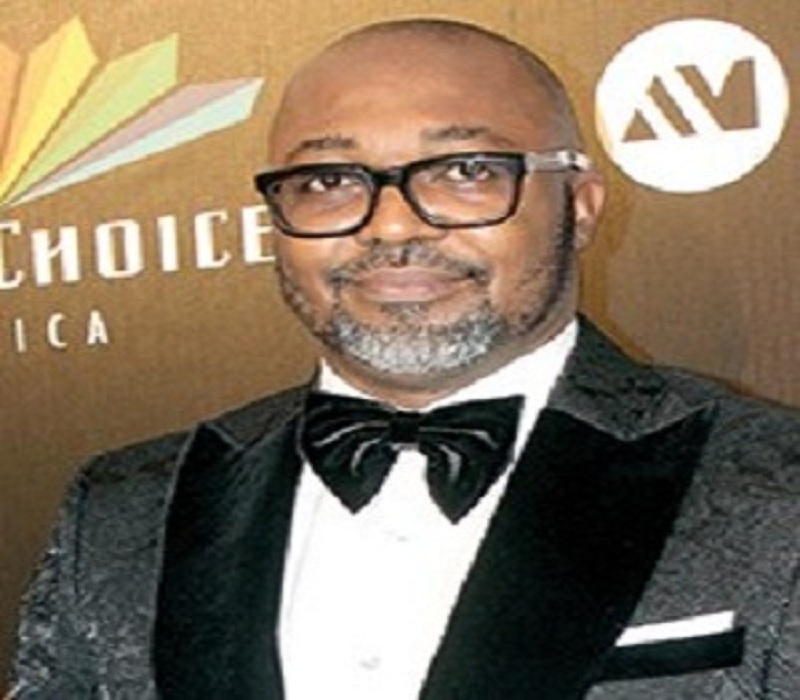 By John UGBE
Africa's star is rising. The continent is taking its place on the global stage as demand for our unique and exciting contribution to the world increases. Africa's presence is finding expression in numerous fields but in few areas has it been as pronounced as in the creative arts and entertainment.
We were excited to see our cultures taking pride of place in movies like Black Panther and in Beyonce's extended video for Spirit + Bigger. Listening to Sam Smith's My Oasis featuring Burna Boy (who just won a Grammy) does warm our African hearts. These are real signs of African achievement and an acknowledgement of the rich culture that has inspired people in so many other parts of the world.
Authentic representation matters: global audiences are hungry for new voices and being positively acknowledged at home and abroad inspires us to create even more. However, these are small steps as there is a lot to be done for Africa's true potential to be realised. While seeing ourselves on screen is certainly progress, it is not yet true representation because it is mostly through the eyes of others. It is unbelievable that our pre-colonial history is barely told from our perspective.
The stories of Vikings, Columbus and many western historical dramas have been used to educate audiences while so many of our stories remain untold. There is a lot of work to be done to ensure that we see ourselves accurately reflected in the content that we consume and that's where we as consumers, producers, broadcasters, teachers and as a community have roles to play.
Much as Africa is underrepresented in the rest of the world, there is still room for African content to be shared on Africa's own media platforms. At MultiChoice, we are proud to be a part of this journey, helping to create platforms and make investments that support this evolution. As content producers, we understand how critical it is that we do not only tell our own stories but that we do so using the highest possible standards and production values.
We need to be the best we can be for our audiences who deserve nothing less and are highly appreciative of the added enjoyment that quality, locally resonant storytelling provides. Quite rightly, they are also unforgiving of anything that falls short of the high standards they have come to expect.
To help realise this vision, we have taken a "hyperlocal" approach, producing relevant content within the respective regions of our continent, as opposed to a one-size-fits-all strategy with generic African and international content. A hyperlocal approach to content creation also often makes business sense, as even commoditised American studio content is expensive when it must be paid for in US dollars.
In our audiences, we have found an almost insatiable appetite for authentic local content. The more local entertainment we offer, the less international content audiences choose to watch! It's worth remembering that even American content is "local" in the US. The fact that it travels internationally is largely because audiences have become accustomed to it after decades of the US intentionally building and driving demand for their language and culture.
African audiences like others across the world respond enthusiastically to seeing themselves and their communities represented in home-grown productions done in their own languages. A few months ago, we launched the first Pan African lifestyle channel – Honey – which celebrates how we live, what we aspire to and brings style makers from across the continent to a single destination.
A rule of thumb is that content will be most successful when it reflects the values, culture and language of its audience. Home-grown, hyperlocal content strikes a blow against the homogenisation of culture by celebrating what makes us unique. At the same time, it creates opportunities for entire industries. Every time we create local content instead of simply purchasing foreign ones, hundreds of opportunities are created for African writers, actors, directors, producers, show-runners, caterers, stylists and others.
In Nigeria, Nollywood has started facilitating international movies, series and commercials. In other countries such as Kenya, Ghana and Uganda, similar nodes of creative and professional excellence are taking root. We look forward to a time when every country on the continent is producing world-class, authentic and locally relevant African content for its own audiences and the diaspora.
As we mark the UNESCO Africa Week with the theme "Peace, innovation and sustainable development in Africa" – we celebrate African excellence in all creative fields. Already, our fascinating, vibrant and powerful continent is reclaiming its rightful place on the world stage. The future looks even brighter as we strive to take African stories to the world. Let us all claim that place in the spotlight because our people deserve to see themselves reflected in our own content, produced by our own people.
Ugbe, CEO MulltiChoice Nigeria, contributed this piece in celebration of Africa Week
Pantami: The Alternative Conversation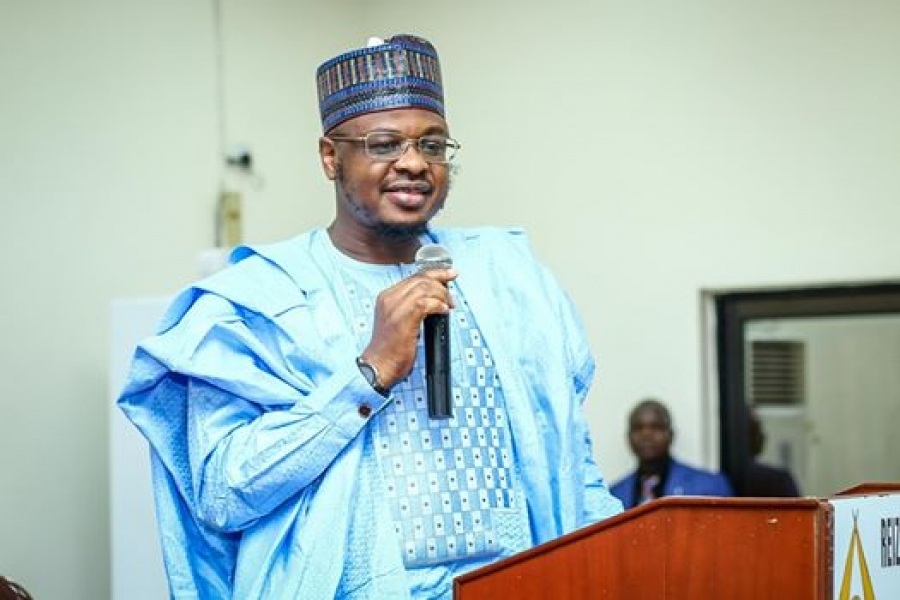 By Sunny Jackson EYIBIO
If some public affairs commentators and their partisan associates have their way, the next head to be placed in the hangman's noose is that of Dr Isa Ali Ibrahim Pantami, who is better known as Sheikh Pantami.
As Director-General of the National Information Technology Development Agency (NITDA), Pantami remained in obscurity in his previous public office. All that will, however, change soon.
Nominated and confirmed as Minister in August 2019, Pantami's posting to the Ministry of Communications and Digital Economy is no doubt fit and proper.
Not only had he acquitted himself in one of the agencies of his new responsibility, his background as a computer science and technology management graduate, plus a doctorate in Computer Science, with specialisation in Computer Information System adequately prepared him for his ministerial portfolio. This is not the tale of a square peg in a round hole.
In less than two years in office, Pantami has justified President Muhammadu Buhari's confidence in the 48-year-old Sheikh. The new Ministry, under his watch, has rolled out two strategic documents for the sector – the National Digital Economy Policy and Strategy, and the National Broadband Plan.
While yet to celebrate his first year on the Ministerial seat, Pantami frontally tackled the issue of excessive Right of Way charges and vandalism of telecommunication infrastructure, which had nagged the sector for decades.
With Pantami in charge at the Ministry of Communications and Digital Economy, broadband penetration increased by about 10 per cent in a year, instead of the average annual increase of about 1.7 per cent.
According to the Gross Domestic Product (GDP) Report for the second quarter of last year, as compiled by the National Bureau of Statistics, Information Communication Technology (ICT) contributed an unprecedented 17.83 per cent to the GDP. ICT was also the fastest-growing sector of the Nigerian economy in the fourth quarter of last year contributing 14.7 per cent.
Pantami also initiated the first virtual Federal Executive Council meeting on the 13th of May 2020 and has been coordinating the technical aspects of the meetings since then.
To critics of Sheikh Pantami, all these do not matter. Not even the passion with which he drives the generation of a database for the country through the National Identity Card scheme will assuage his traducers. In a country that lacks accurate figures to aid developmental activities, this should have attracted the minister's applause.
Why did they rail against Pantami? His religious views stand tall among other factors. In his youthful years, he held extremist religious views, which aligned with those of terrorist groups like al-Qaeda.
The allegation went further that Sheikh Pantami had become a subject of special interest by the United States authorities which placed him on a "terror watch list". That satanic charge was quickly debunked and the media outlets that fed on the lie quickly pulled down their fallacious stories.
Yes, Pantami called al-Qaeda members "fellow Muslims" in his preaching over two decades ago. Anyone without malicious intent will know that there is no big deal with that.
Many prominent Muslims and others sympathised with that ideological segment whose primary mission is to remove all foreign influences in Muslim countries.
The terror group attracted support from many Muslims in Nigeria, particularly during the US-led invasion of Afghanistan and Iraq following the 11th September 2001 attacks on the United States. Pro- al-Qaeda rallies were held in many Nigerian cities, including Kano where the US flag was set ablaze and al-Qaeda leader Osama bin Laden celebrated.
Of course, the anti-Pantami gang chose to forget that al-Qaeda came around to pronounce him persona non grata afterwards. That is the same man who is now vilified for his views held at the time it was popular among a lot of Muslims to do so.
Clearly, Pantami got wiser as he grew older. While he could be accused of being anti-establishment in his youthful years, which made him preached against working in a secular government, he must have seen value in secular education that he embraced it firmly as if his life depended on it.
Pantami went through every Western education scale and excelled and today holds a PhD from Robert Gordon University, Scotland. In addition to that, he holds certificates in Digital Transformation from Harvard University, Digital Strategy from Massachusetts Institute of Technology and the Institute of Management Development, Lausanne, Switzerland.
He did a Strategic Leadership programme at Oxford University, plus a Certification in Management from the University of Cambridge.
The Scriptures document how Saul persecuted Christians in the early days. But on the road to Damascus to continue his hate agenda, Saul experienced a blinding light and heard God's voice. The result was a sudden and complete change in his beliefs.
Saul became Apostle Paul, one of the zealot preachers recorded by the Holy Bible.
The substantive issues are being ignored in the anti-Pantami narration. He has long repented from his radical ways, but his traducers will not see beyond that and view the revolution he has brought into his job at the Ministry of Communications and Digital Economy.
The aggressive build-up of our national database through the National Identity Number is a revolution that will benefit national development and growth if allowed to run its course.
Pantami has commenced a radical transformation in the ICT sector. He should be allowed to see it through.
eCommerce: How Konga Saved My Family During The Peak Of COVID-19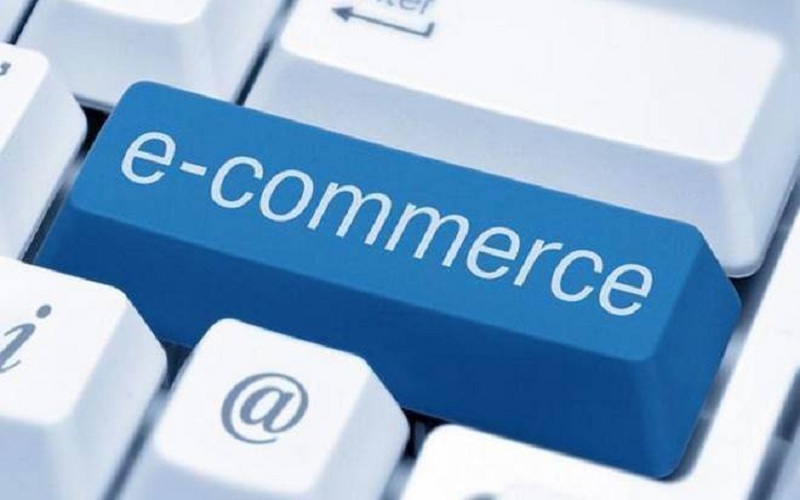 By Mrs. X
Nigeria has fared fairly well with the COVID-19 pandemic, especially when compared with its counterparts in other parts of the world and against the backdrop of some worrisome predictions which pegged the country's shabby public health care system as a potential source of concern.
India, for instance, is battling a terrible resurgence of the pandemic while the UK and others are only just lifting some severe restrictions.
To date, Nigeria has recorded a little over 2,000 deaths, which for a country of an estimated 180 million people, represents a very good figure. For many, divine providence is one of the reasons that Nigeria has remained fairly immune from the sad tales being told by other countries who have racked up huge casualties since the pandemic began its rampaging run across the globe.
This is so because the Nigerian primary, secondary and tertiary health care systems, as highlighted earlier, fall short of the standards obtain globally.
Moreso, the predilection of many to flout basic preventive measures, such as wearing face masks, observing social distance and improvement of personal hygiene is well known in this part of the world; with many Nigerians attending parties and other gatherings even at the height of the pandemic and the social status of the majority meaning that public transportation systems are often crammed with passengers and open-air markets filled to the brim, with scant regard for the principles of physical distancing.
The foregoing, however, does not mean that we did not suffer some of the ravaging effects of the pandemic. A number of prominent Nigerians, many of them with underlying ailments, lost their lives to the COVID-19 pandemic, despite the efforts of some of the best hospitals in Nigeria and beyond to save them.
Many families also lost loved ones, especially after one or two of their members had the misfortune of contracting the dreaded virus.
The above would have been the fate of my family but we have Konga to thank for seeing us through one of the darkest periods of our life.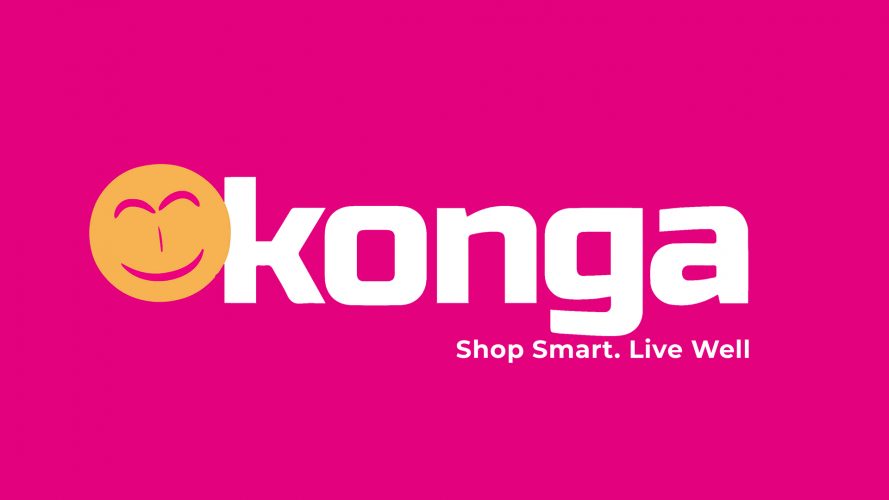 On Tuesday morning in June 2020, we had woken up to my husband coughing and sneezing heavily. This was in the middle of the government-imposed lockdown. My husband and I, both white-collar professionals, had been taking stringent measures to guard against being infected with COVID-19. At the first hint of trouble, all our kids had been withdrawn from schools and were being home-schooled by their teachers virtually.
Also, my husband and I had started alternating the days we went to the office. Both of us, by virtue of our positions at our respective places of work, could not work from home totally. Therefore, we selected the days on which we went to work, which did not exceed thrice in a week.
In addition, we made sure we strictly observed all laid-down measures to prevent infection. We even stopped our official drivers at the time in order to reduce the possibility of contracting the virus from exposure to them. Our home was fumigated and all visitors were barred.
So, when my husband woke up with that recurring cough and sneezes, we dismissed it as a potential case of a common cold. However, when it got worse upon his return from the office that day, we feared the worst. Our fears were confirmed after a couple of days when his test result came back positive for COVID-19. Before then, I had started isolating myself and the kids from him, solely as a preventive measure but that seemed like a measure too late.
After three days, I lost all sense of taste and smell, which had also been identified by the Nigeria Centre for Disease Control (NCDC) as a symptom of COVID. Consequently, I submitted myself as well as our kids for sampling. Of the family of seven, five of us tested positive for the virus, leaving only two of the kids negative at the time.
It was a shattering discovery and one of the most depressing periods of my life. But we could not keep wallowing in self-pity. We had to take action. Immediately, my husband and I took the decision to protect the two kids who had managed to evade contracting the virus. One of our relatives who resided close by in Lekki had come to pick up the two kids after another round of tests which confirmed their negative status.
The next couple of weeks proved to be arguably the hardest and most nerve-racking I have faced as a mother and caregiver. We had reached out to the NCDC hotline to notify them of our status but we were told at the time that bed spaces at the isolation centres were a bit limited. Consequently, we were given a list of medications to be taken on a daily basis, while being asked to hold on for an update on our evacuation to the isolation centre.
But that was the beginning of our worries.
Barely 24 hours after discovering our positive COVID-19 status, a power surge wreaked havoc in the house, damaging the large TV set in the living room and a few other appliances. Our depression levels went up a notch as the TV set was one of our major sources of keeping up with developments in the outside world.
In view of our status, we could not risk going out to the markets in order to limit the chances of infecting others. Our supplies were running dangerously low, however, and we needed to replenish them. We also needed to get the medications recommended by the NCDC. The youngest member of the family, my two-year-old toddler, also had some special dietary needs and other requirements which we urgently needed to source.
Having being exposed to e-Commerce, my husband and I had reached out to one of the players in the market and explained our plight.
It seemed, however, that informing them of our COVID-19 status was a mistake. We were told by the agent who picked up the call that they would get back to us shortly. It was after we had waited nearly 18 hours without feedback and placed another call – which was dropped abruptly after we repeated our request – that we realized we were in trouble.
At this stage, our little baby was almost down to the last tin of food and his diapers were already exhausted. He had resorted to crying for long hours. For the rest of the family, we were also on the verge of starvation. We could not get a family member or friend to source the items as news of our COVID-19 status had spread and many were keeping their distance from us, as was expected.
My husband and I were confused and at our wit's end.
Suddenly, my husband had a brain wave and recalled seeing a Konga advert on TV, urging Nigerians to stay safe by observing all laid-down COVID-19 preventive measures. I must confess, at this juncture, that prior to that moment, we had never shopped with Konga, even though a couple of our relatives had often talked up the company and their services.
My husband decided to take a chance and placed a call through to the Konga call centre after checking up the number online. The soothing but professional voice of the call centre representative at the other end of the line was a relief. She listened to our story and proceeded to reassure us that our request would be given special attention. The agent took down our orders which were a fairly long list.
There were food supplies, diapers, disinfectants, antibiotics and other items for the baby, while the rest of the family required groceries, a bag of rice, FMCG products, cooking oil, a laptop for one of our kids, the medications recommended for us, as well as a new TV set to replace the damaged one and a UPS. She also took down our address and contact details.
Barely a few minutes afterwards, my husband's phone rang again.
On the line was a young man who introduced himself as Prince Nnamdi Ekeh, co-CEO of Konga. He had proceeded to empathise with my husband over our condition and promised to personally deliver the items. We were dumbfounded! Even when we pressed to pay online due to the fear of being disappointed a second time, he assured us not to worry, adding that we can pay on delivery.
True to his words, Prince Ekeh called up my husband in the evening at about 6 pm, notifying him that he was at our Ajah residence. Could this be true? We almost fell over ourselves in the rush to get outside. Outside, we saw a young man, fully kitted in Personal Protective Equipment (PPE), complete with goggles and gloves, with a Konga-branded vehicle parked on our front porch. We were over the moon with delirium.
While keeping the recommended distance, he proceeded to drop all of the ordered items and handed over a delivery note which we cross-checked. All of the items we ordered were intact and Konga even added a free bottle of hand sanitiser to the items.
Never in my wildest imagination did I expect such quick, thoughtful and professional service from an eCommerce company led by Nigerians. To cap it all, our needs were delivered by the CEO of the company! A lot of people are quick to write off Nigeria or Nigerians as a good-for-nothing, but I am inspired to share this experience as a way of boldly declaring that right here in this country, there are people and corporate organizations delivering great service.
Before we allowed him to leave, my husband, myself and the kids showered prayers on Prince Ekeh and Konga. It is hard for this business not to succeed as it is evident that Konga is blessed already.
Two weeks after that incident, my entire family started feeling better from the effects of the COVID-19. Two rounds of test afterwards, we were all certified negative and returned to our normal lives after welcoming back our two estranged kids.
I have followed the massive strides of Konga in the e-Commerce sector to date and I can see one of the best businesses to emerge out of Nigeria. Even with all that Konga is doing in the market today, I believe more is yet to come. Lest I forget, my entire family and I are loyal customers of Konga and I have also succeeded in converting most of my friends, colleagues and other relatives.
Without Konga, my family and I would have probably been victims of COVID-19. God will continue to lift this great company to bigger heights!
My very civilized man of God advised me to make this testimony public in appreciation of God's favours and I am happy I have finally done this. I held back the family's real name for privacy sake.
Mrs. X, a Chartered Accountant and mother of five, writes from Lagos