Plentywaka Begins Bus-Hailing Business In Abuja, Raises $300,000 Investment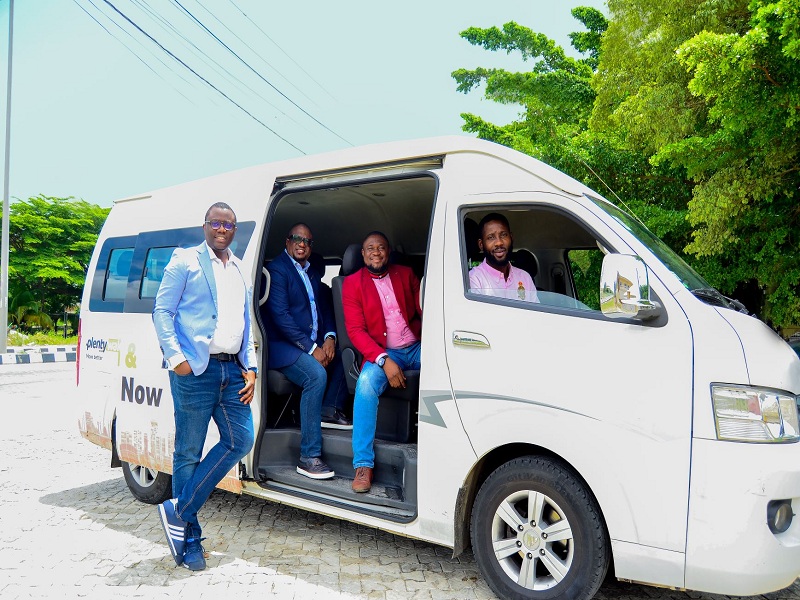 Plentywaka, the technology-driven ride-hailing service, on Tuesday secured a pre-seed investment led by Emfato, Microtraction, and Niche Capital worth $300,000. 
The company said in a statement that this investment will be used in continuing Plentywaka's mission of transforming the Nigerian transportation industry with improved mapping technology and will usher in Plentywaka's expansion to many other states including the nation's capital.
It will also go into improving customer experience by providing more accurate and precise tracking for journeys and facilitating faster and simpler payment options for all of Plentywaka services through a partnership with fintech platforms.
"Plentywaka has recognized that over 70% of the people in Abuja rely on public means of transportation and with the absence of a reliable and robust system to cater to these people, we will be launching in Abuja with free travel for an entire week starting August 4th to 11th, 2020," the company said.
DigitalTimesNG understands that the launch will kick-off with the following routes: Nyanya – Berger- Nyanya; Kubwa – Area 1 –Kubwa; and Lugbe -Area 1 –Lugbe.
Since its launch in September 2019, Plentywaka has grown from being a newly introduced ride-hailing service to serving a customer base of over 40,000+ users, with 41,000+ downloads on its mobile App and achieving a milestone of 145,000 rides in just eleven months of launch.
The company said that the secret to its success lies in providing an efficient transportation alternative that is steered by technology and also creating innovative solutions to challenges in the transportation market.
Despite the COVID- 19 pandemic, the company has ensured the provision of excellent service by introducing services like Logistics by Plentywaka and the Staff Bus to serve commuters better.
Managing Director and Co-Founder of Plentywaka, Johnny Enagwolor in discussing the investment and the launch said: "Securing investment and expanding into Abuja within our first year, in the midst of a pandemic speaks volumes of the demand for the service we provide.
"We are excited to have investment partners on board that see and believe in our vision. An efficient transportation system is fundamental to the prosperity of any city and we believe safe, convenient, and comfortable travel should not just be for the few, but for everyone.
"Plentywaka in Abuja brings us closer to transforming transportation in Nigeria, one state at a time."
The Plentywaka app which is available on Google Playstore and IOS App store is easy to use and requires only a two-step process to reserve a seat on a bus and schedule a journey for easy movement in and around cities.
In response to and compliance with regulations concerning the COVID- 19 pandemic, Plentywaka assures its users of regular fumigation of its buses, provision of sanitizers, the enforcement of a no-mask, no-entry policy and other safety precautions.
In addition, the Waka Purse, an e-wallet payment feature on the app, further eliminates the need to exchange cash which drastically reduces the possibilities of transmission.
Dayo Koleowo, Partner at Microtraction while speaking on the investment, said: "Plentywaka's rapid growth since they launched Q3 last year has been tremendous so far. We are glad to be partnering with a very strong team that is passionate about providing convenience, safety, and comfort to everyday commuters.
"The distressful and uneasy experience by the majority of these commuters, especially in large cities is evident. We are backing the Plentywaka team to change that experience for commuters progressively by creating a transport system that is efficient"
Plentywaka is currently looking to partner with individuals, corporate bodies, and state governments who are willing to bring their vehicles to join the Plentywaka Vehicle Partnership Scheme.
The company said that registering a vehicle on the platform is free and provides an opportunity of creating an extra stream of income, while simultaneously assisting in advancing Nigeria's transport system.
Hyperspace Technologies Unveils Keymaster VAULT
Keymaster VAULT is a Low-Cost, Near Field Communication (NFC) technology-Based Hardware Wallet for the African Market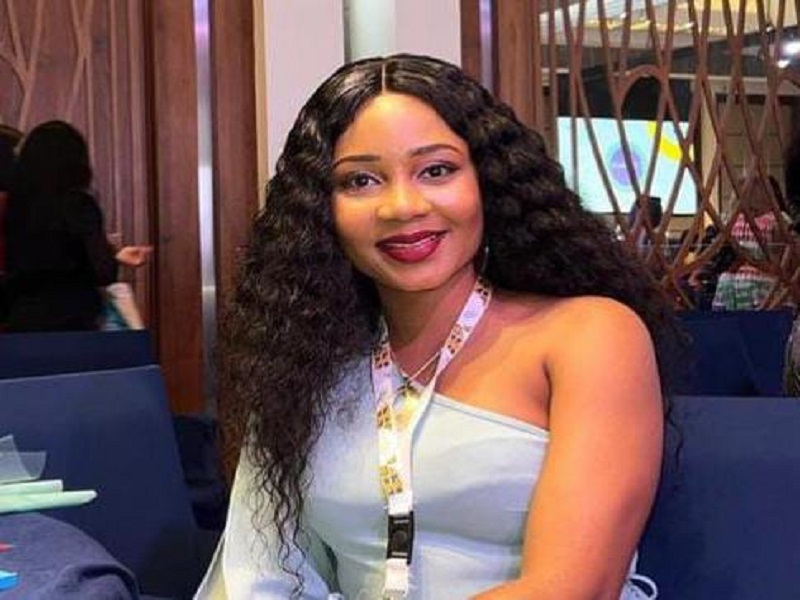 Hyperspace Technologies, a Lagos-based Web3 startup specializing in next-level smart security infrastructure and key management systems, Monday announced the launch of its groundbreaking product, the Keymaster VAULT.
Designed to cater to the African market, Keymaster VAULT is a secure, NFC-based hardware wallet that stores private keys offline, offering an affordable and user-friendly alternative to expensive and complicated traditional hardware wallets.
Leveraging the simplicity of Near Field Communication (NFC) technology, the Keymaster VAULT allows users to securely access their digital assets by merely tapping their NFC-enabled devices.
Digital Times Nigeria understands that this eliminates complex installation processes, making the wallet an ideal choice for both cryptocurrency novices and experienced users.
With offline storage of private keys, the wallet significantly reduces the risk of hacks and malware attacks associated with online storage.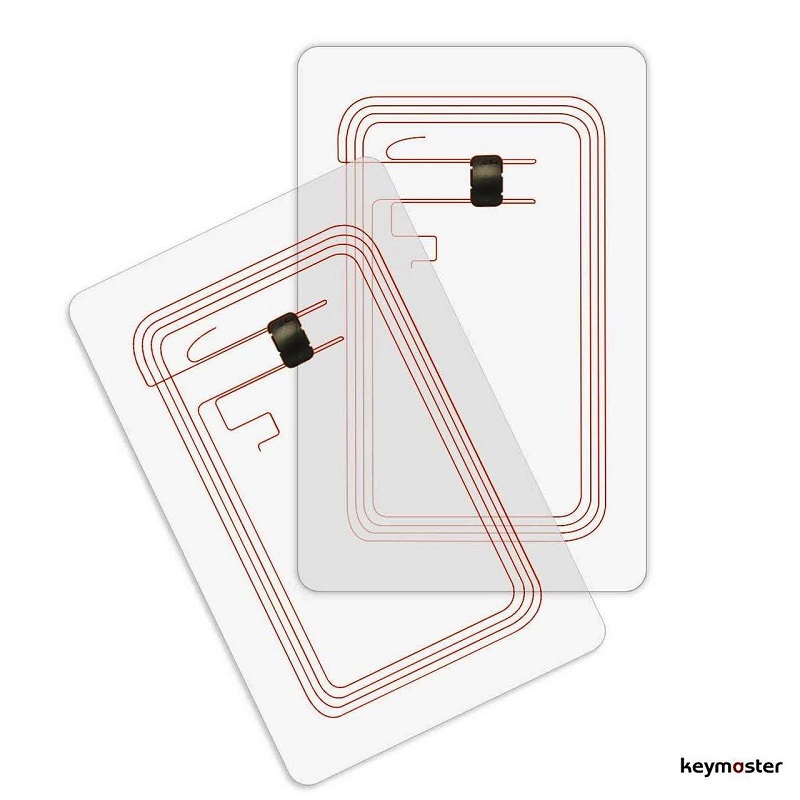 Chidera Anyanebechi, General Manager of Hyperspace Technologies said, "We wanted to create a wallet that combines the highest level of security with ease of use, making cryptocurrency storage accessible to a broader audience in Africa."
"The Keymaster VAULT not only provides an affordable solution but also offers enterprise clients the ability to leverage blockchain-based identity and access management, which we believe will be a game-changer in the industry," Anyanebechi explained.
The Keymaster VAULT's advanced encryption technology ensures the utmost security for users' digital assets.
Its compact design and portability make it a convenient choice for individuals and businesses looking to store their digital assets securely without breaking the bank or dealing with complicated setups.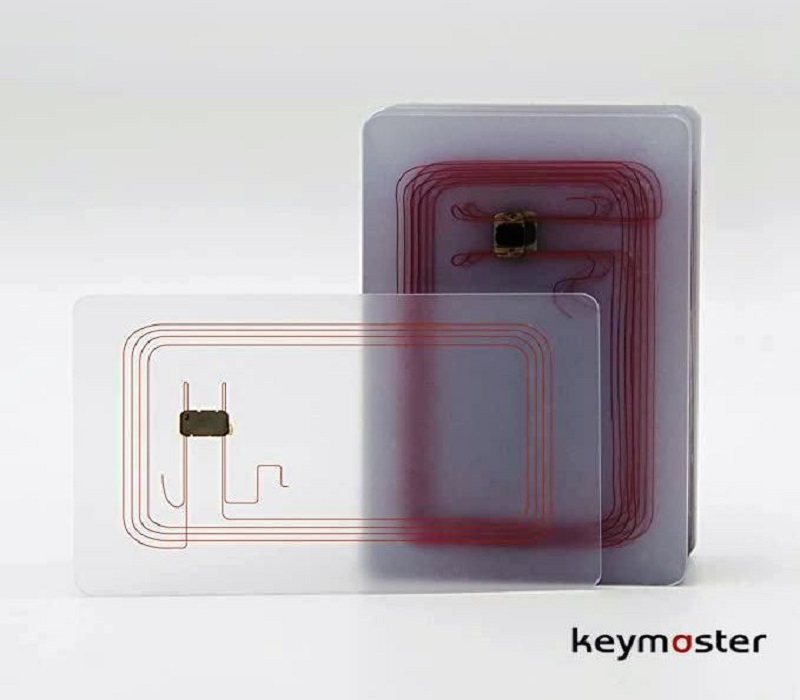 "The African market has long been underserved when it comes to secure and affordable hardware wallet solutions," added Anyanebechi.
"We are excited to bring the Keymaster VAULT to our customers and empower them with a hardware wallet that not only protects their digital assets but also opens doors for innovative applications in blockchain-based identity and access management."
The Keymaster VAULT is now available for purchase here, giving cryptocurrency enthusiasts and enterprise clients across Africa a secure, affordable, and user-friendly hardware wallet solution.
IWD: TD Africa Commits N10m Seed Fund For Female Entrepreneurs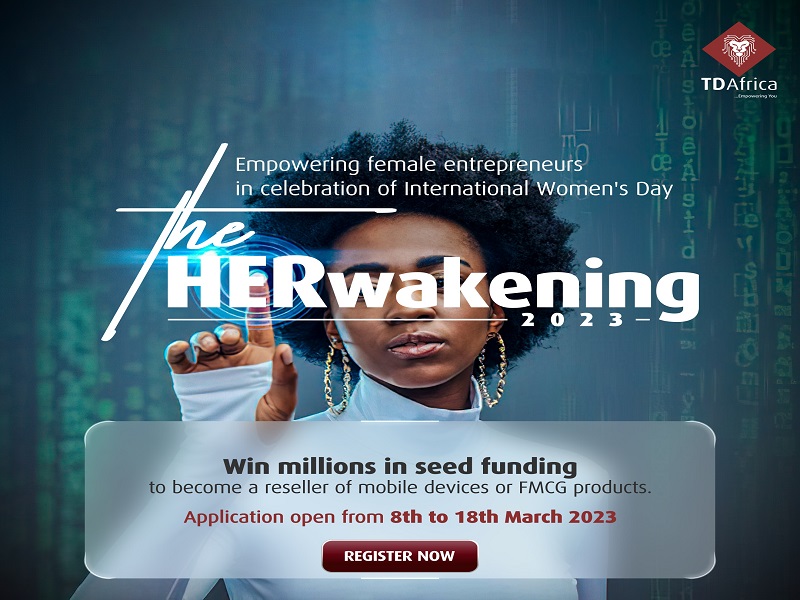 As part of initiatives to mark the 2023 edition of the globally celebrated International Women's Day (IWD) event, TD Africa, Sub-Saharan Africa's leading distributor of tech and lifestyle products has rolled out plans to empower women in business with seed funding up to the tune of N10m.
The landmark initiative is being executed through the aptly named "The HERwakening", a Corporate Social Responsibility (CSR) vehicle pioneered by TD Africa aimed at supporting and empowering female entrepreneurs.
The seed fund is open to female business owners who are retailers of mobile devices and Fast-Moving Consumer Goods (FMCG) or prospective female entrepreneurs looking to start up a business in these identified areas.
Applications, which have commenced for the seed funding, will run from Wednesday, March 8, 2023 (International Women's Day) through to Saturday, March 18, 2023.
Interested beneficiaries are urged to visit https://tdafrica.com/herwakening-2023/ to register their interest.
"TD Africa is committed to the transformation of lives in Nigeria. In line with the focus of this year's celebration of International Women's Day, we understand, as a business, that equal opportunities aren't enough.
"Therefore, we are going a step further to ensure true inclusion and belonging through equitable action by granting seed funds to female entrepreneurs,'' disclosed Coordinating Managing Director, Mrs. Chioma Chimere.
"Technology remains a male-dominated sector. However, we are hopeful that this seed funding will go a long way in promoting equity and giving more women a chance to excel in the industry. We are passionate to see dreams come true through this initiative.
"The HERwakening aims to alleviate the hardship and challenges encountered by women-owned businesses. It is also a testament to our pledge to impact and empower female-led businesses and entrepreneurs across Africa with the required resources and technical support to ensure the viability of their ventures."
Furthermore, she revealed that, in addition to the seed funds, TD Africa will continue to provide mentorship and training to effectively equip female entrepreneurs with the right tools to achieve business growth, profitability and sustained success.
As earlier mentioned, the seed funding is targeted at prospective and existing retailers/resellers of mobile devices and FMCG products.
After registering, business owners will proceed through two screening rounds where they will pitch their ideas. Successful participants will receive the sum of N2m each, plus free business mentorship and consultation.
TD Africa's intervention is driven by global trends which indicate that more women are actively starting up and leading businesses, even as the company points to a visible increase in female participation in the male-dominated IT ecosystem.
Nevertheless, TD Africa is convinced that immense untapped opportunities still abound.
Report: African Smartphone Market Declines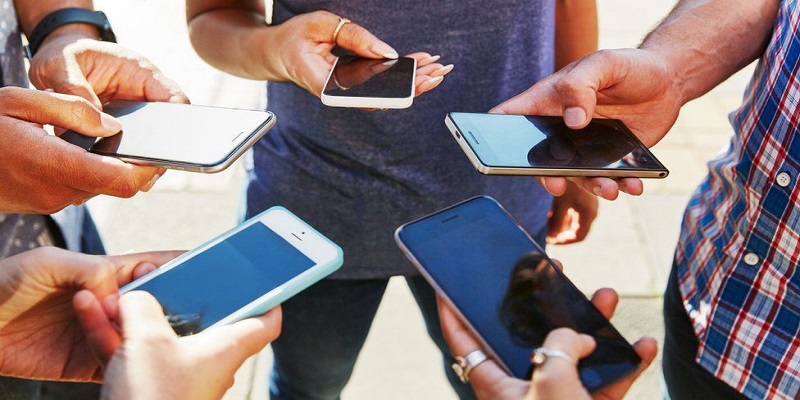 Latest insights from the International Data Corporation (IDC), have shown that Africa's smartphone market declined for the sixth consecutive quarter in Q4 2022, with shipments down 17.8% year on year (YoY) to 17.6 million units.
IDC's Worldwide Quarterly Mobile Phone Tracker shows that Africa's feature phone market also declined in Q4 2022, with shipments down 16.2% to total 22.7 million units.
"The mobile phone industry is now challenged by constrained demand even though the supply constraints that had previously been weighing on the market have started to ease off," says Arnold Ponela, a senior research analyst at IDC.
"Inflation and economic uncertainty have seriously dampened consumer spending, causing vendors to cut back drastically on shipments as their largest markets continue to struggle. The situation is not unique to Africa, with smartphone shipments declining across all major global markets in 2022."
The biggest decline was seen in Egypt, where smartphone shipments were down 56.2% YoY in Q4 2022, with the introduction of new import regulations leading to device shortages and higher prices.
This situation has been further exacerbated by the Egyptian pound's devaluation against the US dollar, the challenging economic environment, and the fact that the government has approved very few letters of credit (LCs), which are required for import payments on non-essential goods such as mobile phones.
Nigeria's smartphone market declined 32.1% YoY in Q4 2022 due to sustained high inflation and a shortage of US dollars in the country.
South Africa was the least affected market in the region, declining just 1.8% YoY, thanks to an increased focus on the country from Chinese vendors, an improved performance from local brands, and promotional activities that took place during the festive season.
Rising inflation and growing macroeconomic issues continue to restrict consumer spending, causing vendors to be increasingly cautious with their shipments.
Transsion brands (Tecno, Itel, and Infinix) led the region's overall smartphone market in Q4 2022 with a 43.4%-unit share, spurred by its strong portfolio of entry-level devices. Samsung took second place with a 28.7% share thanks to the strong performance of its A04 model. Xiaomi ranked third with a 7.0% share.
Transsion brands (Tecno and Itel) also dominated the feature phone landscape, garnering a combined unit share of 78.8%. Nokia ranked third in this space with a 5.9% share.
In terms of price bands, the share of smartphones priced below $100 remained flat (from 42% in Q3 2022 to 41.7% in Q4 2022), while the share of devices priced $100-$200 increased from 41.6% to 43.8% over the same period, spurred by the performance of Samsung's A series. The midrange segment ($200<$400) contracted slightly, from a share of 11.6% to 10.5%.
IDC expects the market's demand constraints to improve in the mid-term and for smartphone shipments to rebound in 2023 with YoY growth of 3%.
"This is modest growth for Africa but given the level of uncertainty in the global and regional economy, there is room for cautiousness in the region's smartphone markets," says Ramazan Yavuz, a research manager at IDC.
"Inflationary pressures are set to persist, and the repercussions of a global economic downturn are likely to impact consumer spending and vendor appetite.
"In the worst-case scenario, any possible recovery will be pushed back to the very end of 2023."