Research Identifies KongaPay As Nigeria's Leading E-Wallet Platform
KongaPay, a Central Bank of Nigeria (CBN)-licensed fintech platform, has been identified as the leading provider of digital payment services for e-commerce transactions in Nigeria.
The rating came from Statista, a globally renowned market and consumer data firm.
The development justifies the huge popularity and impressive dominance KongaPay enjoys as a reliable, secure and trustworthy e-payment channel for many savvy users in Nigeria.
Furthermore, the platform, which ranks as one of the thriving subsidiaries in the Konga Group, Nigeria's leading e-commerce giant, has once again lived up to its billing as one of the top enablers of online shopping in Africa's biggest market.
"In 2020, e-wallet held about 10 per cent of digital payments in Nigeria. The most common service was KongaPay, which accounted for four per cent of the payments, while PayPal followed with three per cent,'' research from Statista disclosed.
''Overall, cash and bank transfers were the second most common payment methods in online retail after cards. However, data on credit card penetration in Nigeria show that the share of people owning a credit card is quite low," it added.
KongaPay has recorded significant growth since the landmark acquisition of Konga by Zinox a little over three years ago. The platform has witnessed an impressive 700% growth in the number of existing wallets, with projections indicating a rise to over one million wallet holders by the end of 2021.
Instructively, the dominance of KongaPay in e-wallet transactions in Nigeria has hardly come as a surprise to the Management of Konga, which has disclosed that more landmark strides are on the way, not only for the fintech platform but for the other thriving verticals under the Konga Group umbrella.
Lending more insights into the massive groundwork going on behind the scenes to further grow its market share, Isa Aliyushata, Vice President, KongaPay is bullish about the chances of the platform taking its popularity as a trusted e-commerce payment vehicle to other African markets.
''E-commerce is growing in Nigeria and compared to when the bug first bit, the proportion of those making online payments is also gradually hitting an upward curve. Now, for most e-commerce shoppers willing to make payments digitally, a few considerations are paramount. These include security, reliability, user-friendliness, convenience, and, of course, safety.
''KongaPay offers all these and much more.
''We have not only built a robust and reliable payment platform but have also done a lot of work in expanding the scope of services being offered by KongaPay.
"Today, with KongaPay, you can make cardless withdrawals for all banks in Nigeria, transfer money to individual accounts or various accounts at once, receive payments from customers, creditors or benefactors through a variety of means, buy airtime from various telcos or network providers such as MTN, Airtel, Glo and 9Mobile, etc., pay for or renew your internet subscriptions, recharge and pay for electricity digitally, renew your cable TV subscription including DSTV, GOTV, IrokoTV, etc., pay for flights, travel and hotel accommodation, fund your sports betting, lottery and gaming accounts and also use it as a mobile money wallet, among others.
"KongaPay is also in the forefront of promoting financial inclusion across the reached, the unreached and under-served segments of the populace. We are doing a lot in this regard through the engagement of KongaPay mobile money agents across the nooks and crannies of Nigeria, while also recently extending our services to Nigerians in the Diaspora, many of whom have often struggled to find a reliable way to extend support to their families and relatives back home, make payments to suppliers or even receive payment for the goods and services they sell here.
"We are confident of growing our share of the digital payments market, while also not ruling out expansion into other African markets," he disclosed.
Launched in 2015, KongaPay debuted as a pilot product in partnership with Nigerian commercial banks in response to concerns expressed by customers about the confidentiality of their details while trying to make payment for products on the Konga website.
Since its inception, the platform has grown immensely and under the drive of the new management of Konga, is leading the new-found appetite for digital payments among e-commerce patrons and other subscribers, processing tons of transactions on a daily basis.
Also sharing his thoughts on the impressive growth trajectory of KongaPay and other subsidiaries within the e-commerce giant's fold is Nick Imudia, Co-CEO, Konga Group.
"Alongside KongaPay, through which we are bringing more Nigerians into the financial inclusivity index, there is a lot more to be enthusiastic about within the Konga Group.
"Among these is our growing portfolio of physical stores spread across Nigeria's vast landscape which also serve as collection centres for many shoppers; Kxpress, our in-house digital logistics and delivery company which has not only demystified logistics but also handles complicated projects and other deliveries for external parties; Konga Travel, a leading IATA-certified online travel and tours agency with a string of credible local and international awards to its name all within three years.
"There is also our latest entrant, Konga Health, a digital health care distribution chain which has garnered all statutory certifications and already partnered with the Association of Private Medical Doctors to boost the scope of quality healthcare products and supplies deliveries in Nigeria; as well as the soon-to-be-launched Konga Food, for which we have almost concluded a pilot phase.
"Through these platforms and others which are still in the pipeline, we are raising the bar of standards and service delivery in the e-commerce sector and giving Nigeria and indeed Africa an indigenous brand they can be proud of," he concluded.
MDXi Expands Lekki Data Centre Facilities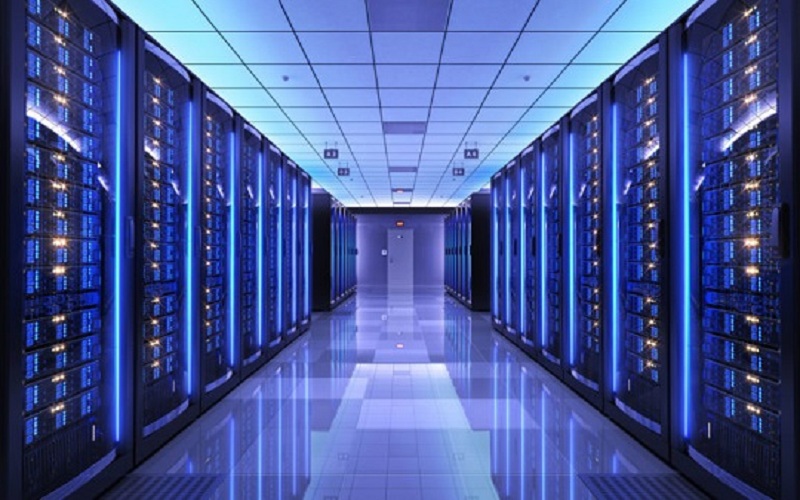 Barely four months after the launch of its Tier III facility at Appolonia City, Accra, Ghana, MDXi, a MainOne company, has announced the expansion of its data centre facilities in Lekki, Lagos, Nigeria.
This expansion tagged "Lekki II" will be the latest addition to the portfolio of MDXi, which is already the leading commercial data centre provider in the region.
The new Tier III data centre is being deployed on a very aggressive timeline and with provision for growth using the latest modular data centre technology to deliver unparalleled quality of services to our customers.
Gbenga Adegbiji, Chief Operating Officer, MDXi said, "The Lekki II Data Centre will continue to deliver the same excellent services that our customers across West Africa have come to expect from MDXi".
He expressed optimism that global organizations interested in establishing a presence in West Africa would enjoy the similar world-class quality of services offered in advanced markets with the new MDXi Lekki II, consistent with the experience with the existing Lekki facility."
MDXi offers a variety of colocation, cloud and interconnection services, delivered via world-class infrastructure, a highly skilled and certified support team.
Its carrier-neutral data centres with a combined capacity of 5 MW across the key markets of Nigeria, Ghana and Cote d'Ivoire provide access to all leading internet exchanges, network providers and ISPs in the West African region.
Google Cloud Launches Carbon Footprint Tracker, Satellite Imagery Suite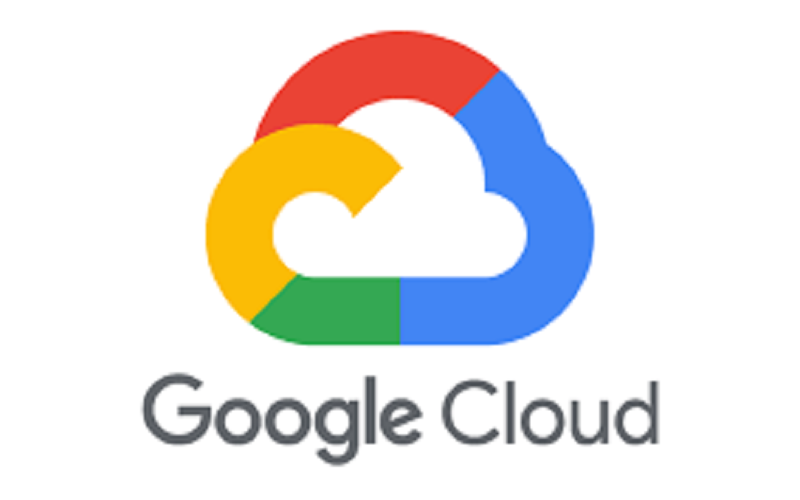 Alphabet Inc's Google will tell its cloud customers the carbon emissions of their cloud usage and open satellite imagery to them for the first time for environmental analysis, as part of a push to help companies track and cut carbon budgets.
The new features were among announcements Google Cloud made Tuesday to kick off its annual customer conference, which is being held virtually this year due to the pandemic, according to a Reuters report.
The leading Western cloud vendors Google, Microsoft Corp and Amazon.com Inc have been competing on sustainability offerings for years.
They aim to serve companies that are under pressure from stakeholders to rethink operations in light of climate change.
Google's new carbon footprint reporting tool, similar to one Microsoft already provides, shows the emissions associated with the electricity that was used to store and process a customer's data.
In addition, Google will now warn customers when they are wasting energy on inactive cloud services.
The new mapping offering, Google Earth Engine had been used by tens of thousands of researchers, governments and advocacy groups since 2009.
But Google now is letting businesses in on the service, which includes many huge geospatial datasets such as Landsat and the software needed to analyze them. Amazon has a similar initiative.
"This is something we have now realized is applicable to a lot of these commercial opportunities," said Jen Bennett, a technical director at Google Cloud.
Earth Engine could help ensure supply chains are sustainable and predict operation challenges from extreme weather, according to Google.
Unilever Plc, which tested the technology for the past 12 months, scrutinized its palm oil sources in Indonesia, though it could not be learned whether that led to any shifts in practices.
Zoho Named Lead Sponsor Of #AfriTECH2021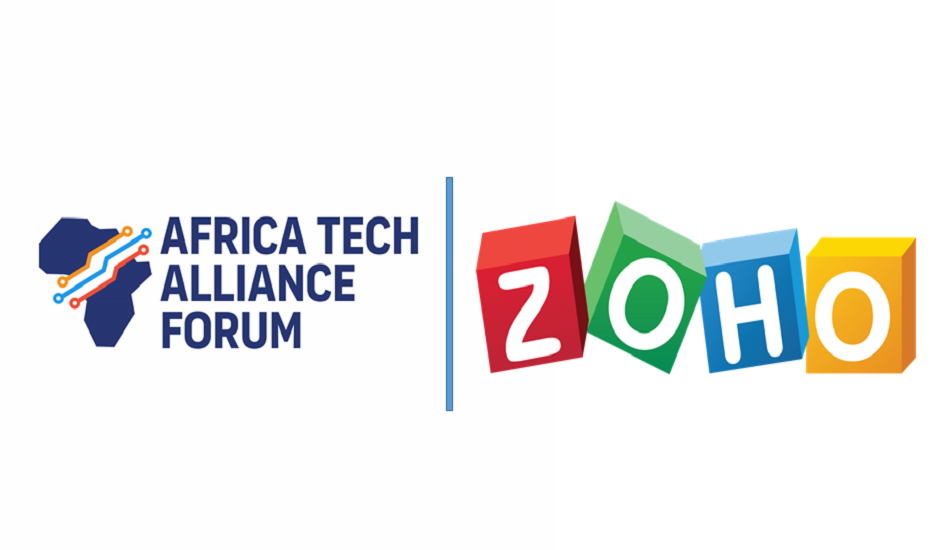 Organisers of Africa Tech Alliance Forum 2021 (#AfriTECH2021), has named Zoho Corporation as the lead sponsors of the event.
The hybrid event (both online and physical) will take place on Wednesday, October 13, 2021, at Oriental Hotel, Lekki Lagos by 10:00 am.
Olatomiwa Williams, Country Manager of Microsoft Nigeria will be presenting the keynote address.
Andrew Bourne, Regional Manager (Africa), Zoho Corporation will lead a workshop on 'Driving Business Growth Through CX Experience'.
Bourne will give rundowns on how participants and businesses can reimagine their CX (customer experience) journey during the post-pandemic.
The audience at #AfriTECH2021 will cut across C-Suite Executives, Founders, Presidents of Companies/Organisations, Presidents of Industry Associations, Startups/Entrepreneurs and Government officials, etc.
Peter Oluka, the editor of TechEconomy.ng, organisers of #AfriTECH2021, said in a statement, "We are happy to have Zoho partnering with us to make the event a memorable one. Having Zoho at the event is also unique because its array of products speaks to the central theme of this event.
"With 50+ apps in nearly every major business category, including sales, marketing, customer support, accounting and back-office operations, and an array of productivity and collaboration tools, Zoho Corporation is one of the world's most prolific software companies.
"We believe that the participants will find reasons to adopt Zoho products to drive their post-pandemic digital transformation drives". Oluka said.
"In a short period of time, COVID-19 has overwhelmed lives and livelihoods around the globe. For vulnerable individuals and the customer teams that serve them, it has also forced a rethinking of what customer care means.
"Suddenly, examinations of customer journeys and satisfaction metrics to inform what customers want has given way to an acute urgency to address what they need.
"Andrew, in this session, will share how care, creative thinking, and new tools can address customers' acute needs today and forge stronger ties in the post-COVID-19 era", he added.
More than 60 million users around the world, across hundreds of thousands of companies, rely on Zoho every day to run their businesses, including Zoho itself.
Participation at the Forum is FREE, but participants are expected to pre-register via the link: https://africatechallianceforum.africa/ to have the opportunity to witness the keynote address, goodwill messages, product launches, brand promotion, panel sessions and the inaugural AfriTECH Awards/recognition.
The Forum has received supports from the Nigerian Communications Commission (NCC); the National Information Technology Development Agency (NITDA); Galaxy Backbone Limited, as partners, and is being sponsored by Rack Centre, Digital Encode, Cloudflex Computing Services Limited, Zinochrome International, Layer3, Notion Technology Limited (representatives of American #1 Technology company – Comway – and Hsv Products).
#AfriTECH2021 also enjoys robust media coverage by TechNext.ng, ITPulse.com.ng; ITNewsNigeria.ng; NigeriaCommunicationsWeek.com.ng; TechTv.net.ng; Rave TV; GrassRoots.ng; ITRealms.com.ng and Digivation Network, BusinessMetricsng.com, BusinessRemarks and TechNewsandBiz.