Smile Brings Smiles To Customers With Double Data Delight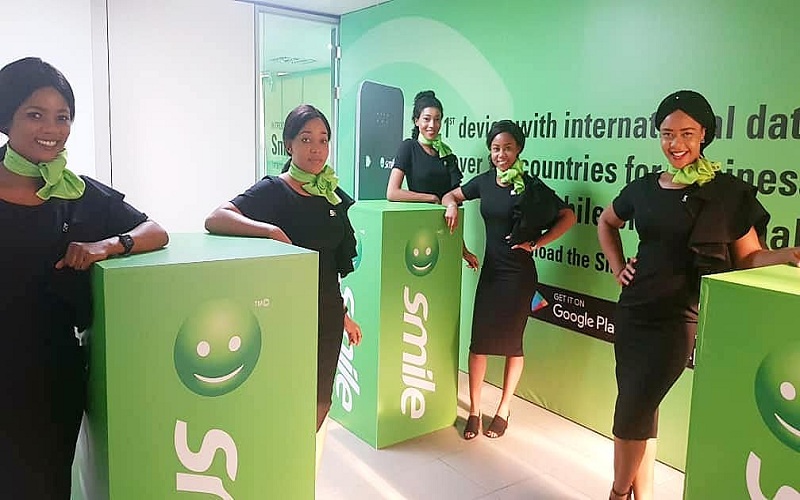 Smile, West Africa's pioneer 4G LTE broadband service provider, will, beginning tomorrow, be offering its teeming customers a 100% bonus on recharge on any of its Bigga data plans.
This bonus offer, fondly dubbed 'Double Data Offer', will last for fourteen days from the date of purchase.
In essence, Smile customers will enjoy double data on the range of Smile's Bigga data plans that include several packages such as 130GB, 100GB, 75GB, 60GB, 40GB, 30GB, 20GB, 15GB, 12GB, 10GB, 8GB, 6.5GB, 5GB, 3GB, 2GB and 1.5GB plans.
But for this specific double data offer, the bonus will be valid for fourteen days from purchase. Vitally, the 100% bonus on recharge to subscribers purchasing any Bigga data plan will be used before the paid bundle.
Abdul Hafeez, Smile Nigeria's Chief Marketing Officer said the 100% bonus offer is one of the many ways that Smile utilizes to smoothen for its customers the apparent rough patches occasioned by the current inclement economic situation in the country.
With the 100% bonus offer, Abdul Hafeez opined that Smile is offering its loyal customers double data as a thank you gift for their continuous support and patronage and therefore, urged the customers to ensure that they maximize the benefits of this too good to be missed offer while it lasts.
Smile said in a statement Tuesday morning that customers desirous to benefit from the double data offer will have to utilize the numerous Smile recharge platforms that include Shops, Kiosks, Field Sales Representatives and Authorised Smile dealers.
Other avenues available to the customers are 3rd Party Online channels like Banks, Quickteller, Paystack, Jumia Pay, etc. Subscribers can also recharge directly through their MySmile App and MySmile Portal online.
Ashade Abdurraheem, an Ikeja based IT entrepreneur, noted that this double data offer could not have come at a better time than at the twilight of the Ramadan period with the consequent Sallah holidays.
He surmised that with the coming Sallah festivities, the 100% bonus offer would further enable many Nigerians to easily access broadband service from Smile and enjoy the best internet experience in Nigeria.
Renowned for its customer-centric bent, Smile is reputed to have berthed more customer-focused and pocket-friendly products than any of its peers in line with the company's philosophy of deploying broadband to make Nigerians enjoy the best internet experience.
Indeed, Smile was the first to launch VoLTE on its network and has continued with its innovation, having introduced SmileVoice, which is a free mobile app that enables customers with any Android or Apple iPhone device (including those which are not VoLTE-enabled) to make SuperClear voice calls over Smile's 4G LTE network.
Smile was also the first to introduce an Unlimited offering, which enables SuperFast data and SuperClear voice, all on one bundle.
Smile Nigeria Explains Recent Network Outage, Compensates Customers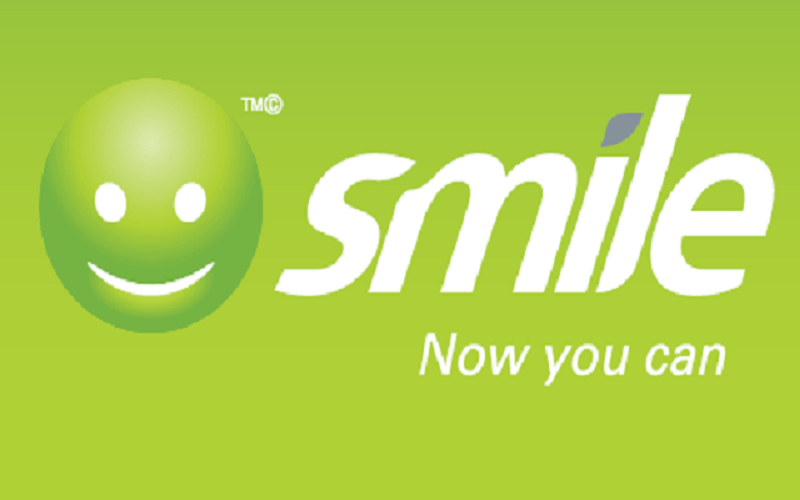 Smile Nigeria, one of Nigeria's leading telecommunication services providers, has explained the recent network outage experienced by its customers.
The company said in a statement issued in Lagos on Monday that it regretted the inconvenience the outage may have caused its customers.
Smile disclosed that the outage was due to network upgrade and modernization activities as well as the maintenance upgrade that it embarked upon to strengthen its network infrastructure.
The telecom firm also disclosed that most customers affected by the outage have been compensated and that others yet to be compensated will surely get their bounties in due course.
The statement noted that as a customer-focused company, Smile has taken appropriate steps to forestall a recurrence of such an outage and to ensure that all the customers affected by the outage are compensated.
Smile, therefore, urged its customers to go ahead and enjoy the superfast internet access for which the company is known, and which has become its hallmark.
Renowned as the first 4G LTE network in West Africa having first launched VoLTE on its network, Smile has continued with its innovation by introducing SmileVoice, which is a free mobile app that enables customers with any Android or Apple iPhone device (including those which are not VoLTE-enabled) to make SuperClear voice calls over Smile's 4G LTE network.
It was also the first to introduce an unlimited offering, which enables SuperFast data and SuperClear voice, all on one bundle.
Pantami @ATCON Virtual Meeting Says Broadband Is Massive Contributor To National Economic Growth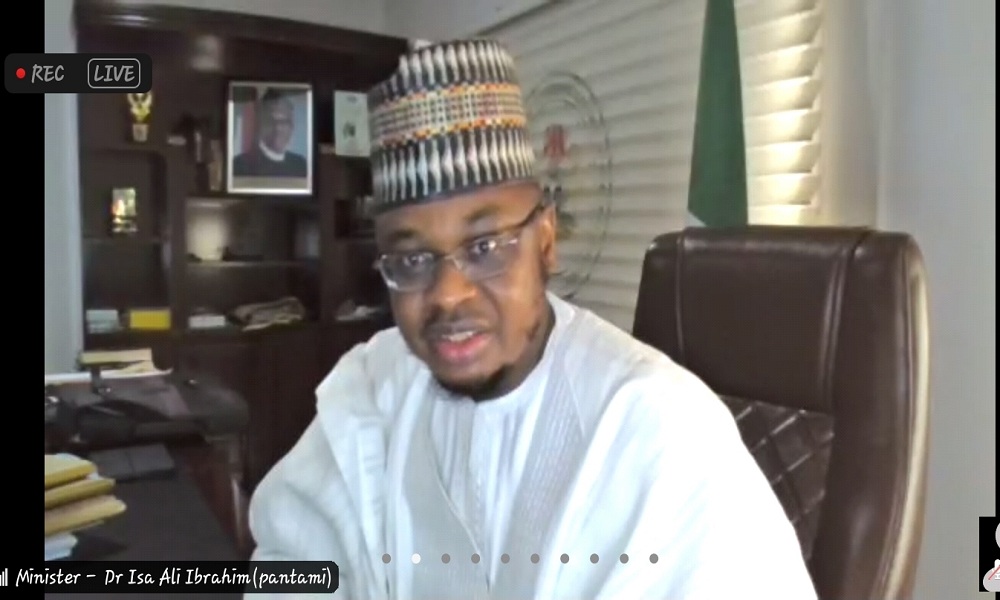 Minister of Communications and Digital Economy, Dr. Isa Ali Pantami has described Broadband technology as not only a contributor to economic growth at several levels but supports the development of the digital economy, consequently improving the nation's traditional economy.
Pantami, who spoke on Thursday at a Virtual Structured Engagement with Key Stakeholders in the Nigerian Telecom & ICT Sector on the New National Broadband Plan 2020 – 2025 organised by the Association of Telecommunication Companies of Nigeria (ATCON) stated further that Broadband enhances financial inclusion, security, education and is a key enabler for all the other sectors of the economy.
The minister recalled that it was in recognition of the tremendous economic growth opportunities afforded by the deployment of broadband technologies, that he inaugurated a Presidential Committee on the 16th of December 2019 to draft the Nigerian National Broadband Plan (NNBP) for Nigeria (2020-2025).
The Committee he said was made up of a wide range of stakeholders including Nigerians with expertise across the public and private sector, adding that the NNBP was unveiled and launched by His Excellency, President Muhammadu Buhari, on the 19th of March, 2020 who also provided the mandate that was included in the Plan.
"The Plan outlines a trajectory for significantly improving the broadband penetration in Nigeria over a period of 5 years. It replaced the initial Broadband Plan which expired in 2018.
"The new broadband plan seeks to deliver data download speeds across Nigeria at a minimum of 25Mbps in urban areas, and 10Mbps in rural areas, with effective coverage available to at least 90% of the population and penetration rate of 70% by 2025 at a price not more than N390 per 1GB of data (2% of median income or 1% of minimum wage).
"The Plan targets the deployment of nationwide fibre coverage to reach all State Capitals, and provision of a point of presence in at least 90% of Local Government Headquarters. It also targets tertiary educational institutions, major hospitals in each state and fibre connectivity at statutory rates of N145/meter for Right of Way (RoW)," the minister disclosed.
Pantami, who titled his presentation, "Enhancing the contributions of Stakeholders towards the Nigerian National Broadband Plan through enabling policies," noted that in order to achieve these targets, the plan focused on recommendations in 4 focus areas of Infrastructure, Policy, Demand Drivers, and Funding/Incentives, with 55 initiatives towards the actualization of the targets.
He said that bearing in mind the need for continuous engagement with Stakeholders, he had a number of strategic engagements with key stakeholders to ensure the smooth implementation of the Plan, including the meeting with the Nigeria Governors' Forum and the National Economic Council.
Giving a report on the progress so far made in the implementation of the National Broadband Plan, the Minister said "As at the time we commenced I started supervising the Ministry in August 2019 and we began the process of drafting the Broadband Plan, our broadband penetration in the country was just over 33%. As a result of the implementation of the new plan, broadband penetration significantly increased to 45.07% by November 2020.
"Our engagement with the Nigeria Governors' Forum in January 2020 has inspired several state governments to adopt the N145/meter and a few of these States have even waived the fee altogether.
"The average cost of 1GB of data has reduced from the January 2020 cost of N1,000 to N487.18 in November 2020, surpassing the target of achieving N700/1GB by 2023.
"Furthermore, the telecommunications sector recorded a growth rate of 15.90% in the year 2020 from 11.41% in 2019 and 11.33% in 2018, making it the highest growth rate in the last 10 years. This performance is unprecedented.
"His Excellency, President Buhari, has directed the security agencies to protect all Critical National Infrastructure (CNI) across the country and I have directed the Nigerian Communications Commission to engage stakeholders in order to have a legislation that criminalizes anyone that vandalizes equipment identified as a CNI.
"An Open Access Model has been developed to support fibre connectivity across the country with the aim of achieving the 120,000km fibre reach. We have had an increase from 47,000km to 54,725km.
"The 3G/4G Base Station Transceivers (BTS) have increased from 30,000 to 53,460.
"Also, regarding the deployment of National Satellite Broadband, NIGCOMSAT is in discussion with some operators to provide mobile backhaul solutions to about 1000 sites in the remote underserved areas and the process for getting a backup satellite for Compensation has been initiated.
"A policy has been developed in line with the Duct Network Development/Dig Once initiative to greatly reduce the downtime that results from fibre cuts. There is also a plan towards engaging with other relevant Ministries in this regard.
"We are promoting the efficient use of assigned Spectrum through the enforcement of the "Use it, Trade it or Lose it" Policy on Spectrum.
"We have developed draft guidelines on Television White Spaces (TVWS) and the document is undergoing legal review The journey is encouraging and significant progress has been made in realizing some of the targets set in the new Broadband Plan.
"Most of the challenges are being addressed. However, there is a critical need for deliberate efforts by all stakeholders towards ensuring that the targets set in this plan are realized."
Pantami described the stakeholders' engagement as a good step in the right direction towards achieving the actualization of the broadband plan "as we strive to position our country to enjoy the benefits that ubiquitous nationwide broadband will provide."
He said he looked forward to the insightful solutions which will be proffered at the engagement and hoped that the support of stakeholders will culminate into a speedy realization of the broadband target for Nigeria.
Report: Over 300m Users Benefited From Free Mobile Internet During Pandemic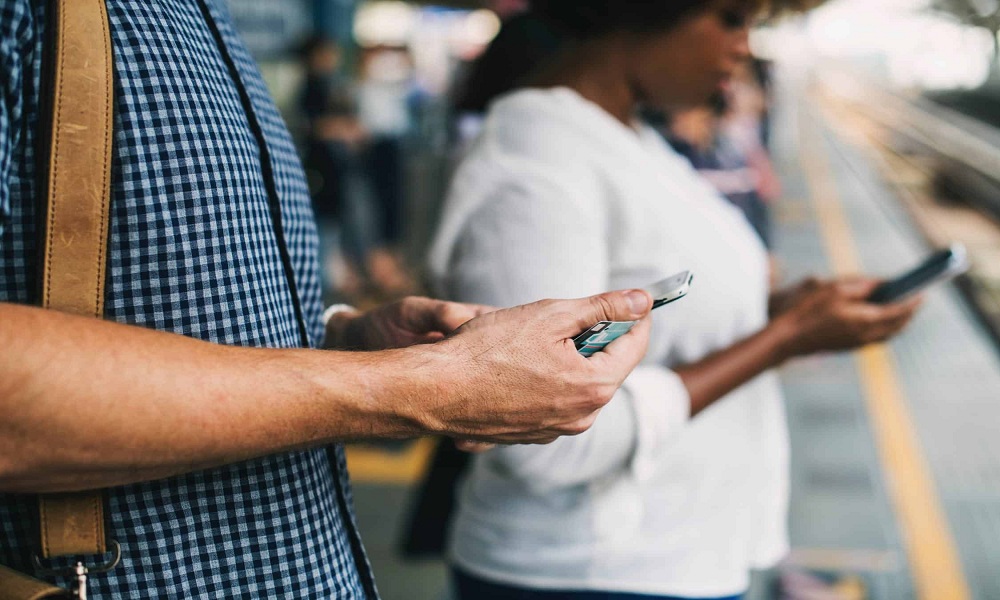 A total of 314 million mobile users across eight developing countries benefited from free internet access during the hardest months of the pandemic, despite having run out of credit or not being physically able to top up.
Free access to news, weather reports, healthcare, educational resources, government services and various online sources of information were provided via Upstream and its ad-funded internet portal, Zero-D.
In Africa, more than 103 million users throughout South Africa, Ghana, Tunisia, Kenya and the Democratic Republic of the Congo had access to the platform, which, as well as helping to bridge the digital gap, also aims to increase operators' level of engagement with users while providing more convenient ways for them to purchase data.
More than 147 million users in Brazil and a further 63 million in parts of Asia such as Indonesia and the United Arab Emirates also benefited from free internet access via Upstream's service.
In total, Upstream provided more than 3.4 petabytes of data to communities in developing markets during the first year of the global crisis, when physical mobile phone top-ups had been difficult to access, much less afford.
That's equivalent to 41 million hours of regular internet browsing or 6.9 million hours of video streaming.
Upstream, has now deployed the free mobile internet portal with over 10 operators across Brazil and parts of Africa and Asia. In developing markets, a lack of fixed-line infrastructure combined with comparatively high mobile data costs often leaves users digitally stranded.
Upstream has managed to provide a solution to this problem and keep communities connected without increasing the burden on operators.
In fact, mobile operators that deploy the Zero-D platform are far more likely to increase engagement with customers in developing regions, providing them with a welcome opportunity to top-up their data digitally instead of resorting to a physical purchase.
More than 95 per cent of mobile users in Kenya said they believed their mobile operator "cared more" for them after deploying Zero-D.
"Free internet access has an essential role to play in bridging the digital divide. Last year was one of the most challenging years on record, made more challenging for those who found themselves digitally stranded and unable to interact with basic online services due to not being able to access or afford a top-up.
"Through the Zero-D portal, we've established a way for mobile operators to provide an essentially free service to their communities whilst also increasing engagement and providing new opportunities for users to top-up digitally if they choose to do so." Upstream Deputy CEO, Kostas Ktanis, said.
When asked about the role free internet should play, he said: "Nobody should be without internet access in 2021. Like water or energy, it's a utility, and a vital tool for interacting with the world and keeping in touch with friends and loved ones, particularly during trying times such as these."