Smile Nigeria Re-Ignites The Market With Amazing New Data Plans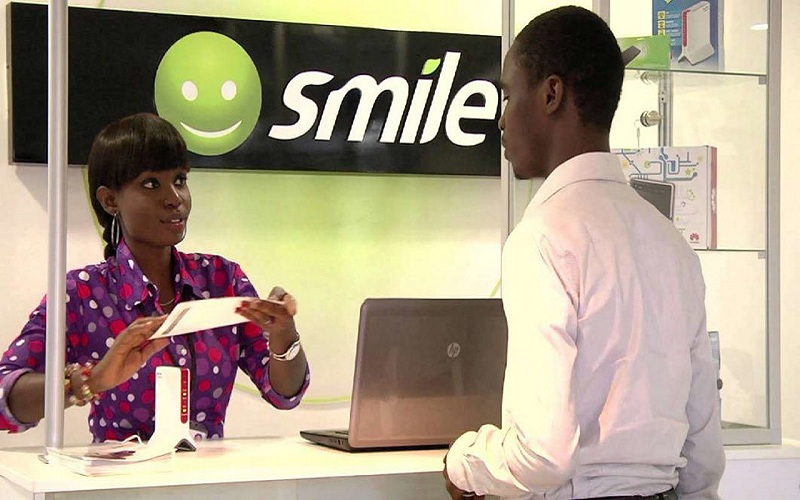 Smile Nigeria, a leading broadband company, has literally set the nation's broadband market on fire with their new range of amazing data plans which give consumers much more value for their money.
With the introduction of the new range of data plans, a new buzz has been created with the quartet of data plans including Bigga, Freedom, Jumbo and 365 plans.
The new 130GB Bigga plan offers customers 130GB valid for 30 days at only N19,800. Once the 130GB is depleted, customers will enjoy 3GB FREE daily until the validity period of the 130GB Bigga plan expires.
The new Freedom plans which give non-stop data are specifically designed for heavy data users and consist of two elements; three standard Freedom plans, as well as the choice of two FreedomBooster Add-ons.
With the Freedom3Mbps plan, customers enjoy 30 days of Always connected, Non-stop data at a data speed of up to 3Mbps for only N20,000.
The Freedom6Mbps plan also offers 30 days of Always connected, Non-stop data with data speed of up to 6Mbps at only N24,000. The new Freedom BestEffort plan gives customers TRUEUnlimited, No-Limit internet experience for 30days for only N36,000.
The FreedoBooster Add-ons are perfect for customers who want access to more data per day than what their subscribed Freedom plan offers, and is only available to customers with an active Freedom3Mbps and Freedom6Mbps plan.
For only N2,000, customers can get the Freedom NightBooster for TRUEUnlimited internet experience between midnight and 6 AM, ideal for night owls. The Freedom AnytimeBooster at only N6,000 gives active Freedom plan customers TRUEUnlimited internet 24/7. A FreedomBooster Add-on will expire on the same day as the active Freedom plan the customer is subscribed to.
Another veritable part of the amazing new data plans is the three new Jumbo plans, which offer validity longer than 30 days. These plans are jam-packed with data from 90GB Jumbo at N20,000 valid for 60 days, 160GB Jumbo at N34,000 valid for 60 days, and 200GB Jumbo at N40,000 valid for 120 days.
The crowning glory of the new data plans is perhaps the 365 plans all of which comes with a validity period of 365 days. 125GB is priced at N50,000, 200GB only N70,000, 500GB is priced at N100,000, whilst the 1000GB (1TB) is priced at only N120,000.
"This new range data plans, which entailed the revamping of some of the earlier data plans offered by Smile", noted Abdul Hafeez, Chief Marketing Officer of Smile Nigeria "are truly amazing".
"These new data plans offer more value to our customers and will exceed the existing market benchmark, and I am glad to reiterate that Smile will stop at nothing in availing its customers the best data plans in the market. This is a commitment we intend to keep, always".
An innovative company, Smile, launched the first 4G LTE network in West Africa in Nigeria in 2014 revolutionising the way Nigerians access the internet.
The company was the first to launch VoLTE on its network and has continued with its innovation, having introduced SmileVoice, which is a free mobile app that enables customers with any Android or Apple iPhone device (including those which are not VoLTE-enabled) to make SuperClear voice calls over Smile's 4G LTE network.
It was also the first to introduce an unlimited offering, which enables SuperFast data and SuperClear voice, all on one bundle.
Tizeti Rolls Out High-Speed 4G LTE In Edo State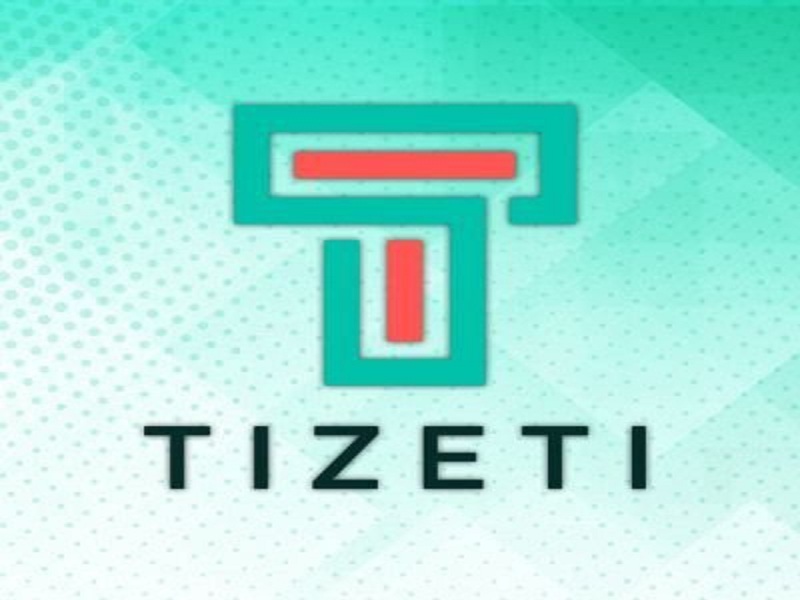 As part of its commitment to ensuring access to affordable broadband connectivity in Africa's underserved populations, Tizeti, West Africa's pioneer solar-based internet service provider is rolling out its 4G LTE network in Edo State, with monthly fixed broadband costs pegged at N4000.
With this move, millions of people in Edo State previously outside the broadband envelope can now take advantage of high-speed broadband internet from Tizeti.
Chief Executive Officer of Tizeti, Kendall Ananyi, while announcing the rollout of its new low-cost unlimited 4G services in Edo, said that this 4G broadband internet will empower more Nigerians in Edo State, stimulate economic activities and provide unlimited access to affordable and reliable broadband services as well as complement the Edo State Government's efforts in driving investment promotion and building a robust technology ecosystem in the state.
"Rolling out 4G LTE broadband internet in Edo at the cheapest fixed broadband prices in Nigeria, and possibly Africa is a strategic decision for us. We have been building brand-new, solar-powered, 4G-capable towers in Edo, starting with Benin City, which leverages Edo State's expansive fibre-network built by some of our partners, MainOne and Facebook.
"Edo State has a large population of vibrant, young people and a high number of higher institutions, which provides a foundation for a robust and thriving ecosystem to enable digital leadership.
"And the Edo State Governor, Mr Godwin Obaseki, is implementing reforms in investment promotion and determination to build a robust technology ecosystem in the state, with an agenda that prioritizes Information Communication Technology (ICT)-compliant pedagogy in primary schools, improves digital skills for students and graduates and revamps technical education to increase productivity.
"This has created a perfect environment for us to roll out our low-cost broadband service, starting in Edo State, but with plans to expand across the country over the next few months," Ananyi said.
Corroborating Ananyi, Tizeti's Chief Operating Officer, Ifeanyi Okonkwo, states, "The launch in Edo State is personal to us as founders of Tizeti because we are alumni of the University of Benin. At 4,000 Naira monthly costs with a one-off installation cost of 4,000 Naira, we believe the plan is affordable, especially to undergraduate students.
"This provides a huge opportunity for people in Edo to benefit from unlimited broadband internet for use in online learning, eCommerce and entertainment, especially interactive games, video consumption, and music."
Tizeti currently has 1.7 million unique users, with broadband services which include a new Skype-like personal and business enterprise communications service — WiFiCall.ng, and access to video streaming sites and services.
MainOne, Microsoft Collaborate For Optimized, Reliable Internet Connectivity To Cloud Services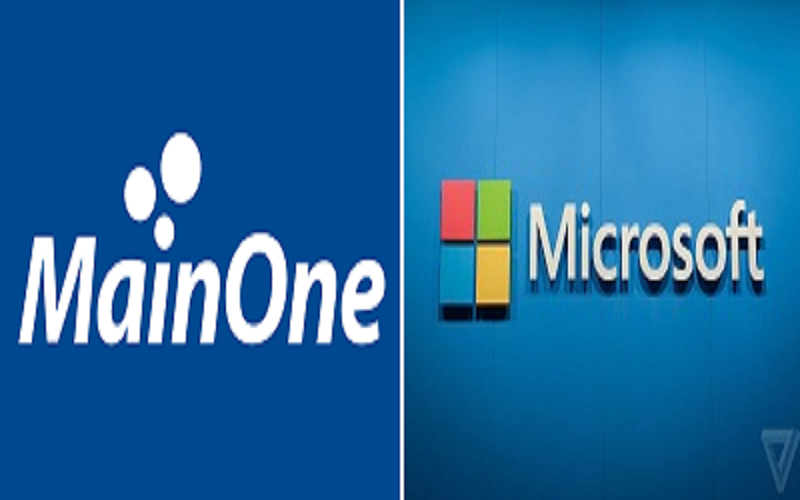 MainOne, West Africa's leading communications Services Company for business, has announced that it has become the first Microsoft Azure Peering Services partner for West Africa, providing enterprises using Microsoft Cloud services with a secured, reliable and high-performance experience relative to what is currently available in the market.
MainOne now offers enterprises improved performance in accessing Microsoft Cloud applications such as Microsoft 365, Dynamics 365, Teams, and other SaaS products.
The new Microsoft Azure Peering Service will ensure that enterprises increasingly reliant on Microsoft Cloud services currently accessed over the public Internet enjoy consistent performance via secured routes for an improved end-user experience.
The service ensures customer data is delivered over a dedicated internet connection that is prioritized over the public internet on MainOne and Microsoft networks.
Speaking on the achievement, Anil Verma, Chief Technology Officer of MainOne says the growing migration towards cloud services by its customers informed the company's collaboration with Microsoft to deploy this capability which guarantees predictable and reliable connection to Microsoft Cloud services.
"We have noted that an increasing number of Nigerian enterprises make use of SaaS applications due to the agility and ease of onboarding that it offers. With the impact of the global health pandemic, usage of such applications has further skyrocketed. However, unless Enterprise users put in place the right connectivity solution, cloud access suffers performance degradation over the public Internet.
The Microsoft Azure Peering Service directly addresses the connectivity challenges of accessing Microsoft Cloud applications by providing enterprises with the benefits of MainOne's dedicated connection with Microsoft.
Jeffrey Cohen, Partner Program Manager, Azure Networking at Microsoft Corp. said, "We are pleased to extend Microsoft Azure Peering Service with MainOne. The service improves overall connectivity to Microsoft 365 and ensures each customer's traffic takes the shortest path via MainOne into the nearest edge Point of Presence (PoP) on the Microsoft network.
Danbatta Seeks Stakeholders Collaboration On Achieving Nat'l Broadband Implementation Goals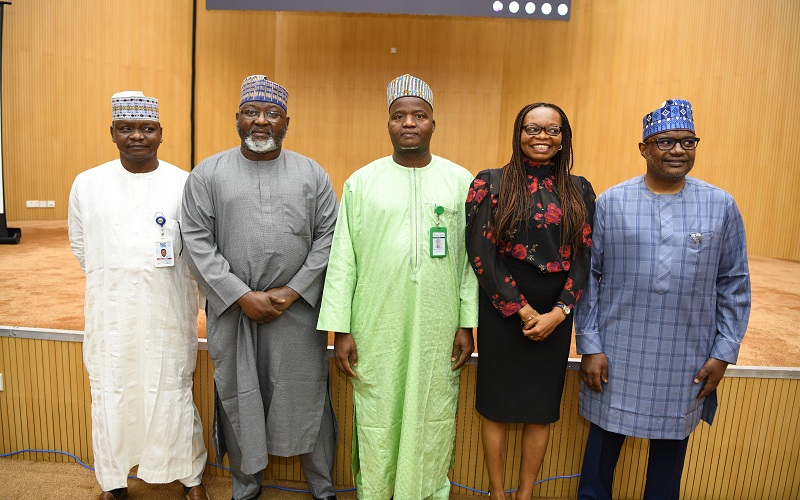 Executive Vice Chairman of the Nigerian Communications Commission (NCC), Prof. Umar Danbatta, has said that government is putting greater emphasis on the continuous engagement of different stakeholders to secure their buy-in towards achieving the targets of the Nigerian National Broadband Plan (NNBP), 2020-2025.
The EVC stated this at the first stakeholder consultation with telecommunication industry players on the implementation of the new national broadband plan held at the NCC's Communications & Digital Economy Complex in Abuja on Tuesday, November 3, 2020.
Danbatta who was represented by NCC's Executive Commissioner, Technical Services and Chairman, Broadband Implementation Steering Committee (BISC), Engr. Ubale Maska, said the Ministry and its agencies, as well as the industry, must work together towards the attainment of the set goals.
At the event, which is the second of the multi-stakeholder consultation process by the BISC, Danbatta noted that the 30 per cent broadband targets set in the previous NNBP 2013-2018 were met and surpassed due to "our collective efforts, policy direction, regulation and financial commitment by industry players."
He noted there were, however, some targets that were not met in the previous plan because of various challenges that are presently being addressed.
"The NNBP 2020-2025 has, once again, identified initiatives to be implemented by different stakeholders in order to achieve the set objectives of the plan. The importance of broadband to our Gross Domestic Product (GDP), socio-economic development, and especially the digital economy, cannot be over-emphasized," he said.
The Vice-Chairman of BISC, Dr Usman Abdullahi, had earlier in his welcome address, said the forum was to avail the industry players and representatives of government a veritable platform to collaborate and discuss ways to accelerate broadband implementation for sustainable development of the telecommunications sector and advancement of the digital economy.
Project Director, BISC, Abubakar Maina, made a presentation providing information to stakeholders on previous and new targets, timelines, milestones, strategic pillars, initiatives in the pillars, as well as governance structure in the new broadband plan.
The forum was well attended by industry operators, especially the Infrastructure Companies (InfraCos) both physically and virtually, who gave useful inputs for steering the course of implementation of the new broadband plan to success.
Recall that President Muhammadu Buhari unveiled the new broadband plan on March 19 2020, following the development of the plan by a committee, set up by the Minister of Communications and Digital Economy, Dr Isa Ali Ibrahim Pantami on December 16, 2019.
As a follow-up, on July 9, 2020, the Minister inaugurated the BISC, which is primarily saddled with the responsibility of ensuring effective monitoring of the implementation of the new broadband plan.