Sophos Unveils Advanced Version Of Endpoint Detection And Response (EDR)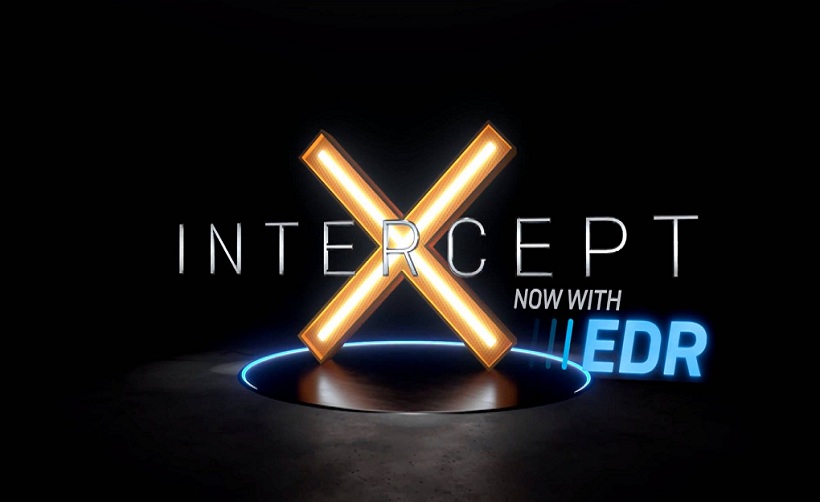 New Version of Sophos' EDR Provides Industry's First Solution Designed for Security Analysts and IT Administrators Now with Live Discover and Response Capabilities
SophosLabs Research Finds Kingminer Botnet Now Using EternalBlue Exploit to Spread Malware; New Sophos EDR Custom-Built Query Engine Detects Indicators of Compromise
Sophos, a global leader in next-generation cybersecurity, has unveiled an updated version of its Endpoint Detection and Response (EDR), the first solution designed for both security analysts and IT administrators, available now in Sophos Intercept X Advanced and Intercept X Advanced for Server with EDR.
Significant advancements and new capabilities make it faster and easier than ever before for security analysts to identify and neutralize evasive threats, and for IT administrators to proactively maintain secure IT operations to reduce risk.
Sophos also published new research, "An Insider View into the Increasingly Complex Kingminer Botnet," underscoring the use of servers in carrying out attacks and the importance of threat intelligence in detecting such activity.
The opportunistic Kingminer botnet attempts to gain server access by brute-forcing login credentials, and Sophos now finds that it's using the infamous EternalBlue exploit in an attempt to spread malware among other attack mechanisms.
The new version of Sophos EDR offers a custom-built query engine to detect indicators of compromise.
Kingminer shares many of the attributes that advanced ransomware attackers use to gain access, evidence of the need for EDR with the ability to hunt active attacks.
As Sophos recently discovered in its State of Ransomware 2020 survey, only 24% of organizations breached in a ransomware incident were able to detect the intrusion and stop it before it was able to encrypt their files. 
Sophos' new EDR capabilities help security and IT teams detect threats and breaches that could otherwise take months to uncover.
"Cybercriminals are raising the stakes, stopping at nothing to capitalize on expanded attack surfaces as organizations increasingly move to the cloud and enable remote workforces. Servers and other endpoints are all too insufficiently protected, creating vulnerable entry points that are ripe for attackers to exploit," said Dan Schiappa, chief product officer, Sophos. 
"Sophos EDR helps identify these attacks, preventing breaches and shining a light on otherwise dark areas. Live querying capabilities only available with Sophos EDR in Intercept X enable organizations to search for past indicators of compromise and determine the current system state. This level of intelligence is critical in understanding changing attacker behaviours and reducing attacker dwell time."
Sophos EDR now provides powerful visibility across an organization's entire estate, enabling security and IT practitioners to quickly answer critical threat hunting and IT security operations questions, and easily respond. New features include:
Live Discover: Pinpoint past and present activity with up to 90 days of data retention. Out-of-the-box ready SQL queries allow administrators to answer threat hunting and IT questions and can be selected from a library of pre-written options and fully customized by users. This flexible query engine provides access to some of the most granular and detailed endpoint activity recordings that are further enhanced with Sophos' deep learning technology
Live Response: Remotely respond and access endpoints and servers using a command-line interface to perform further investigation and remediate issues; easily reboot devices, install and uninstall software, terminate active processes, run scripts, edit configuration files, run forensic tools, isolate machines, and more.
"Sophos EDR is a force multiplier that gives me the tools I need to do the job of an entire team without adding additional headcount," Ryan Miller, chief information security officer, Mission Search.
"This new version drastically reduces the time it takes to detect and respond to incidents, saving me on average four to five hours per day. Easy to use SQL queries simplify the previously complex and time-intensive process of investigating suspicious activity, and allow me to perform searches that are completely unique to my network.
"Unlike other EDR tools that are limited in what they can see and report on, Sophos EDR provides complete visibility into all of my endpoints with vast capabilities not available anywhere else. As the chief information security officer of a Joint Commission certified healthcare staffing firm, I am extremely sensitive to any time delays in receiving warnings related to suspicious activity that could be a precursor of a malicious attack designed to obtain sensitive data."

Sophos EDR is powered by Sophos' deep learning neural network, which is trained on hundreds of millions of samples to look for threat indicators.
Security analysts and IT administrators also gain on-demand access to curated threat intelligence from SophosLabs, which tracks, deconstructs and analyzes more than 400,000 malware samples every day.
"The new version of Sophos EDR gives us the threat intelligence and security expertise needed to know how to prioritize and where to start our investigations so we can remediate issues requiring urgent action," said Sam Heard, president, Data Integrity Services.
"The new features combine the strongest protections with the industry's most powerful EDR to automatically detect, prioritize and investigate threats, so we can remotely respond to incidents with speed and precision. The pre-configured queries, in particular, are a game-changer not only for security pros to threat hunt but for IT admins to do their everyday jobs."
Available now in Sophos Intercept X Advanced with EDR and Intercept X Advanced for Server with EDR at no added cost, Sophos EDR will support Windows, MacOS and Linux.
Its new Live Discover and Live Response features are easily managed in the threat analysis centre on the cloud-based Sophos Central platform for real-time information sharing with Sophos' entire portfolio of next-generation cybersecurity solutions via its unique Synchronized Security approach. 
Combined with Sophos Managed Threat Response (MTR), fully-managed threat hunting, detection and response service, organizations can boost capabilities with human analysis for a further evolved approach to proactive security protection.
NITDA, World Bank Train 200 Women On Content Creation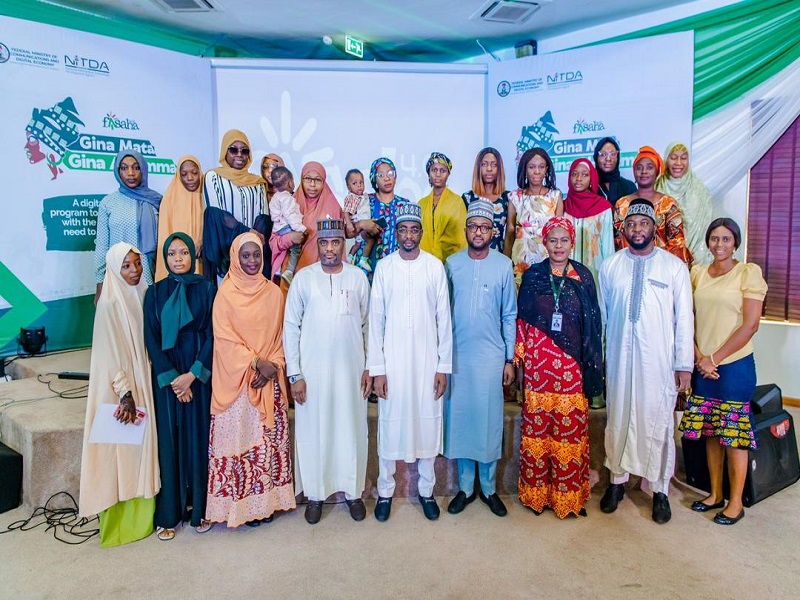 The National Information Technology Development Agency (NITDA) in collaboration with NATVIEW and World Bank has successfully rounded off a pilot digital skills development programme called "Gina Mata, Gina Al-Umma", designed to identify, prepare, and connect disadvantaged girls and young women with emerging skills in the knowledge economy.
The programme which is part of activities to celebrate International Women's Day and given the dire need to position young women for global participation in the Gig economy is geared towards integrating gender-intentional learning outcomes focused on technical training, soft skills, and right-based learning for young women interested in the tech ecosystem.
At the closing ceremony of the four-day event, the Director-General of NITDA, Kashifu Inuwa, noted that the training programme which is hinged on creating potential economic opportunities, increasing livelihoods, and access to better lives through the Gig economy is in line with the Agency's mission to place Nigeria on the path to attaining 95% digital literacy by 2030, in alignment with the National Digital Economic Policy and Strategy (NDEPS) 2020–2030.
The DG who recognised the fact that women are underrepresented in the technology sector avowed that with programmes like the Gina Mata, Gina Al-Umma programme, NITDA aims to bridge the gap by providing young women with the skills and knowledge needed to succeed in the digital economy.
"At NITDA, we are very excited about this partnership with the World Bank, which is in line with our initiative of one million software developers and skills by the end of 2023; Our core mandate is to develop and regulate the information technology sector in Nigeria because we believe that the future of our nation lies in the development of its human resources, and as such, we are committed to providing access to training and development opportunities for all Nigerians," Inuwa stressed.
Inuwa who seized the opportunity to thank the World Bank for driving the initiative and the implementation partner, Natview Technology, acknowledged the importance of partnerships in achieving the organisation's goals, noting that Natview Technology has a proven track record of delivering quality digital skills development programmes, and expressed thanks for the execution of the pilot training programme.
"Ladies and gentlemen, as we round off this pilot today, let us remember that the digital economy holds vast opportunities for economic growth and development. However, to fully realize these opportunities, we must ensure that all Nigerians, regardless of gender, have access to the necessary skills and knowledge," he said.
The NITDA Boss urged all the young women who participated in the training to take full advantage of the opportunity to make significant contributions to the digital economy and Nigeria's development.
Inuwa reiterated NITDA's commitment to ensuring that the entire citizenry is empowered with information technologies through the development of a critical mass of proficient and globally competitive IT manpower.
According to him, NITDA remains poised to actualise its mandate through strategic and inclusive stakeholder management, local and international partnership, and efficient utilisation of resources in the interest of Nigeria.
The Director-General who later presented certificates to the participants congratulated them and expressed the hope of seeing the positive impact of the programme on the lives of young women in Nigeria.
Meanwhile, the Executive Director, Natview Technology, Nuradeen Maidoki who earlier welcomed everyone to the closing ceremony described the Fasaha: Gina Mata, Gina Al-umma ("Building Women, Empowering Communities") being implemented by Natview Technology as part of the firm's contribution towards driving digital literacy and skills across Nigeria.
While appreciating NITDA and the World Bank for delivering digital competency beyond Nigeria, Maidoki said through the initiative, Natview hopes to create a pipeline of highly skilled female technologists who can contribute to innovation and growth in Nigeria's technology industry as the firm believes that by empowering young women with digital skills, it can create a more inclusive and diverse technology industry that reflects the richness and diversity of the society.
"During the 4-day launch, 200 young women were selected to participate in the digital content creation training. Beyond the digital content creation training, these young women also received skills training that will enable them to participate in the gig economy, which creates a platform for them to earn income from home," Maidoki noted.
"The goal of the programme is to train and equip at least 800 girls and young women with digital skills and competencies to be globally competitive in the remote workplace. The pilot launch focuses on training 200 women around digital content creation and marketing while in the future, an additional 600 young women will be integrated from four Northern Nigeria states (Borno, Gombe, Kano, Zamfara) with high FCV cases," Maidoki added.
UK-Nigeria Tech Hub And Google Collaborate For Startups
-To Award $3 Million Cloud Credit To Women Founders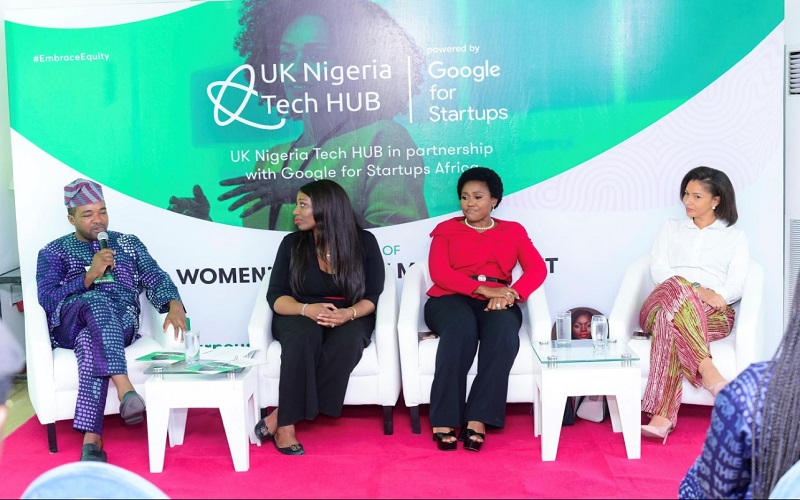 The UK-Nigeria Tech Hub, a pillar of the UK government's broader Digital Access Program (DAP), has announced a collaboration with Google for Startups, Africa.
This collaboration will see the two entities award $3 million in Google Cloud credits to women founders in Nigeria.
This support will subsidise cloud technology-related costs for startups, allowing them to focus on innovation, customer acquisition, and growth.
The joint effort by UK-Nigeria Tech Hub and Google for Startups Africa will help promote digital inclusion and jointly support technology businesses run by women founders.
To commemorate International Women's Day in March, the two organisations co-hosted an event in Lagos, on Friday, bringing together women founders, investors, and ecosystem stakeholders.
The event aims to help women founders understand the technology funding landscape and position themselves to secure funding for their startups.
Country Director, UK-Nigeria Tech Hub, Justina Oha said, "We are thrilled to announce our collaboration with Google for Startups, which comes at a time when the world is celebrating International Women's Day.
"This partnership is a testament to our commitment to supporting women founders and helping them reach their full potential. Partnerships like this are one of the great ways that stakeholders can come together to advance Nigeria's tech ecosystem at an accelerated pace."
Head of Startup Ecosystem Google Africa, Folarin Aiyegbusi speaking on the collaboration, said: "We are excited to partner with the UK-Nigeria Tech Hub to empower women entrepreneurs in Nigeria. This collaboration is a unique opportunity to provide women founders with the support and resources they need to scale their businesses and contribute to the growth of Nigeria's tech ecosystem.
"At Google for Startups, we are committed to supporting startups and entrepreneurs around the world, and we believe that empowering women founders is key to building a more diverse and inclusive tech industry."
Nigeria Recorded Over 1.4 million Cyber Attacks On 2023 Guber Elections Day- Pantami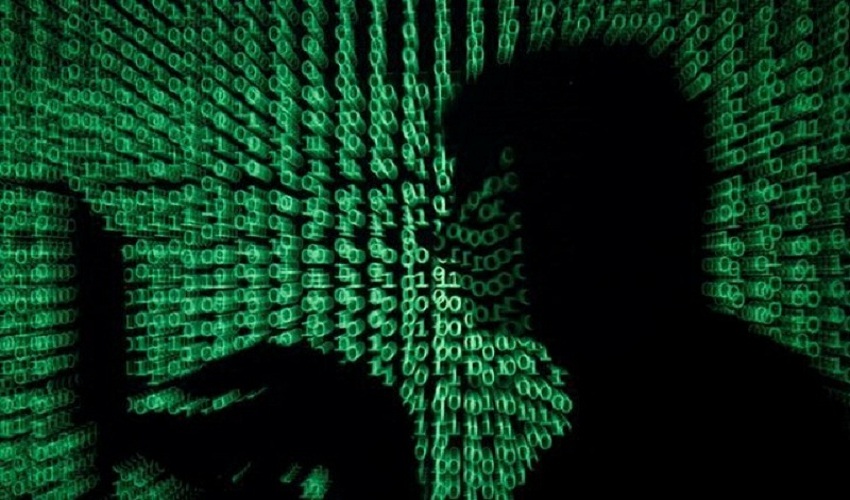 The Minister of Communications and Digital Economy, Prof. Isa Ali Ibrahim Pantami on Wednesday disclosed that Nigeria recorded a total of 3,834,244 cyber-attacks before, during and after the gubernatorial election of March 18, 2023, out of which over 1.4million was recorded on election day.
In a release signed by Dr. Femi Adeluyi, Senior Technical Assistant (Research and Development) to the Honourable Minister, Prof. Pantami provided the breakdown of the attacks as follows:
| | |
| --- | --- |
| Friday 17th March 2023 | 1,046,896 |
| Saturday 18th March 2023 | 1,481,847 |
| Sunday 19th March 2023 |    327,718 |
| Monday 20th March 2023 |    977,783 |
"During this period and as previously reported, a series of hacking attempts were recorded, including Distributed Denial of Service (DDoS), email and Internet Protocol Spoofing (IPS) attacks, SSH Login Attempts, Brute force Injection attempts, Path Traversal, Detection Evasion, and Forceful Browsing, originating from both within and outside Nigeria," the Minister disclosed.
Recall that on March 14, 2023, the Office of the Honourable Minister of Communications and Digital Economy released a Press Statement regarding the activities of the Ministry and its parastatals before, during and after the Presidential and National Assembly elections.
"As a follow up to that and in line with the Ministry's mandate as well as in our efforts aimed at supporting the initiatives of securing the Nigerian cyberspace, the Honourable Minister directed the Ministerial Standing Committee on Advisory Role for the Protection of Nigerian Cyberspace and ICT Infrastructure to further enhance the cyberspace surveillance activities of the three cybersecurity Centres of the National Information Technology Development Agency (NITDA), Nigerian Communications Commission (NCC) and Galaxy Backbone Limited (GBB)," the statement further read.
The statement disclosed that based on the Honourable Minister's directives, the Committee provided close oversight on the activities of the cybersecurity Centres, from Friday 17th March 2023 to Monday 20th March 2023.
The statement further quoted the Minister as saying that the activities of cyber threat actors on Nigerian cyberspace during the Gubernatorial and State Assembly elections were much lower than those during the Presidential and National Assembly elections.
"This is neither surprising nor unexpected as, Nigeria being Africa's largest democracy, the Presidential and National Assembly elections are bound to attract more attention of everyone, including cyber threat actors, than during the Gubernatorial and State Assembly elections," the Minister stated.
Recall also that the Committee, inaugurated by the Honourable Minister on the eve of the Presidential and National Assembly elections, was charged with the following responsibilities, among others:
Monitoring of Telecommunication Infrastructure for the successful conduct of the 2023 General Elections;
Developing and implementing plans to enhance the resilience of critical digital infrastructure against cyber threats;
Designing procedures and using technologies to prevent, detect, and respond to cyber-attacks, as well as developing the ability to quickly recover from any damage that is done;
Developing a comprehensive risk assessment, analysing the nation's current cybersecurity capabilities, and identifying gaps that need to be addressed; and
Providing professional advice to the Government on the effective utilisation of digital technologies in the conduct of the 2023 General Elections.
Prof. Pantami who expressed confidence that the implementation of some recommendations as well as measures taken to fortify Nigeria's cyber defence mechanisms might have helped in this, reiterated that these attainments would not have been possible without the continued support of President Muhammadu Buhari, in particular, and the administration in general, towards ensuring Nigeria's successful transition into the digital economy.