Strides Ahead: How 5G Will Become The New Frontier Of Sports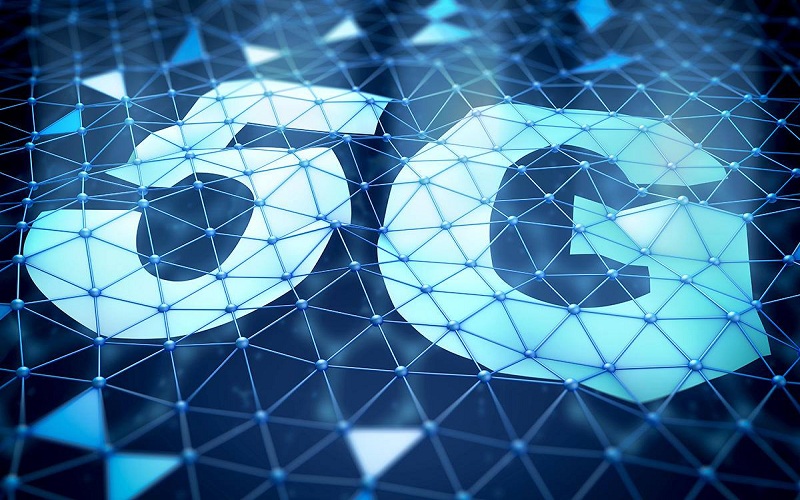 By Kevin MURPHY
Sports fans are a passionate breed and whether they're at the match or on their couches, they demand the full experience. For fans, and athletes alike, leading technologies enrich the sporting experience, bringing people closer to the action, and creating new immersive ways to showcase the commitment, excitement, and teamwork of sports.
The COVID-19 pandemic has led to a growth in digital experiences which may become permanent. The increase in virtual events is raising the bar for the quality and design of the experience, with audiences becoming increasingly sophisticated, demanding a more social, innovative and engaging event.
To transform the digital experience for fans, players and support staff alike, three main types of support is required: a sports performance information system; a digital experience backend system; and technology consulting and innovation services.
The combination of 5G, Augmented Reality (AR) and Virtual Reality (VR) supports completely new user experiences in sports – pushing boundaries and taking the consumer to the heart of the game itself. For a team playing before a packed stadium or a lonesome runner on a forest track, connectivity and mobility enable new values in an emerging internet of sport.
This is where 5G can be a vital tool for the sports sector, as it seeks to re-invent the fan experience at home and at the sports arena. Sporting events could better serve both the travelling fan attending every game in person and the die-hard fan catching the game remotely.
In this age of digital and mobile consumption, fans expect an experience boosted by their mobile devices. Through live-streaming video, mixed reality experiences and real-time access to information about the game, the next generation in mobile wireless technology can create an enhanced experience, reinventing how fans participate in sports.
Immersive Sporting Experiences at Home
Sports fans today are looking for new ways to connect to the sporting experience digitally. There is potential to create more immersive fan experiences with the introduction of 360-degree cameras, virtual and augmented reality. Fans can walk the sideline, see what the goalkeepers are seeing or join the victory celebration in the locker room – all serving the purpose of bringing fans closer to the action at the venue from home.
What's more, the trend of increased solitary viewing due to the development of personal screens and on-demand viewing could be reversed thanks to the capabilities and promises of Virtual Reality (VR). It can provide a way to connect with friends watching the game at different physical locations, creating a "virtual hangout" for the times you can't be there in person.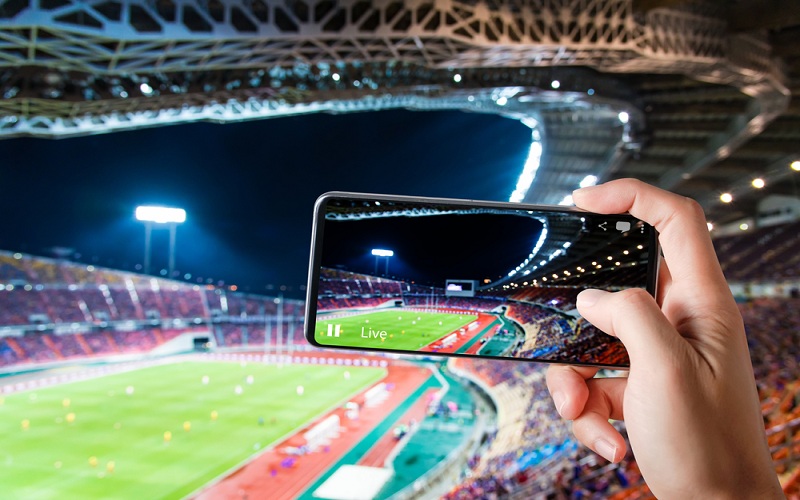 VR also brings an exciting prospect to the table: the ability to watch 4K/UHD content without owning a big physical screen and allowing on-demand viewing to become more of a social activity than it is today. Soon, friends and people with similar interests can watch content together in a VR living room, viewers will have the freedom to look anywhere in every scene of a movie and consumers can experience a football match with other fans in a VR arena, as if they are actually there.
And for sports fans in areas that don't have access to fibre coverage, 5G enables fixed wireless access applications for very high-quality video streaming in 4K video, 360 or AR/VR formats.
This means that you get to watch the 4K video on your mobile device. But 5G is also so fast and so reliable that it will make fixed wireless a real challenger in the broadband market, streaming 4K video wirelessly to your big screen TV as well. And it's not just the quality either. You'll be able to choose what camera angles you like, or if you want information overlaid on the screen, or if you want to watch in VR or not.
Creating the Connected Stadium
A great experience at the arena is fundamental to enjoying live sports. Where fans today see broadband connectivity to their smartphone for social media posts as table stakes, there is so much more that could be done digitally to connect fans to the action. This is an area where 5G can improve the overall experience, compared to standard WIFI solutions.
5G can expand the experience for fans at the game, creating new possibilities by connecting sensors in balls, goals, and even players – all in real-time with extremely low latency. The next-generation technology can deliver enough capacity to the stadium for fans to stream high-quality video and share the views from their seats with others at the same match.
Other future changes coming to the fan experience with 5G connectivity include the ability to experience matches from new vantage points, using phones to switch between different 360-degree, ultra-high-definition virtual reality cameras filming all around the stadium.
The introduction of 5G at a stadium also creates a horizontal platform to serve additional applications. Fans would be able to monitor and track athletes' performance during practise and competition in real-time, for example. This represents a major opportunity for service providers to deliver enhanced networks in stadiums and arenas to ensure their subscribers are well connected.
Kevin MURPHY is Vice President and Head of Ericsson Levant Countries and Global Customer Unit Ooredoo
Communications Service Providers Must Transform To Meet Customers' Ever-Changing Needs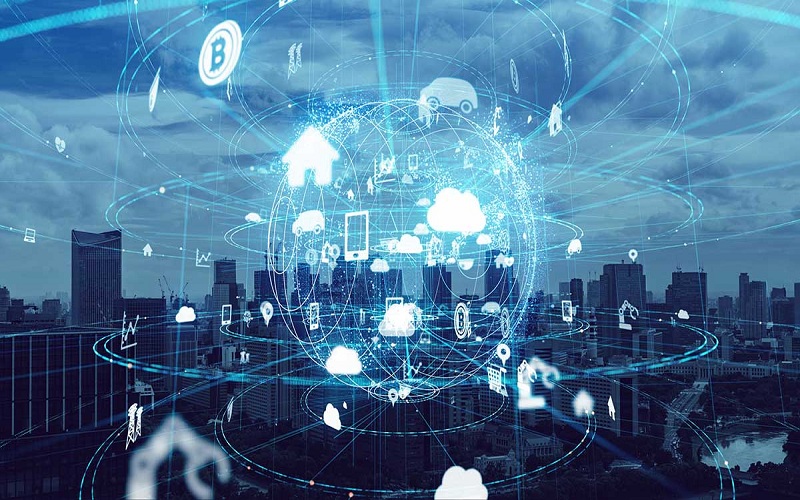 By Pikie MONAHENG
It's no secret that CSPs need to transform their businesses to compete in the continent's highly competitive communications landscape and deliver the experiences that customers are demanding today. However, digital transformation is a journey, which takes time. And there are many tasks to undertake on the way.
So, how do CSPs go about achieving true digital transformation? What are the main challenges they must address?
IT modernisation is a key enabler of any digital transformation and adoption of cloud technologies is central to that. In addition to cost savings, the cloud provides the ability to swiftly evolve, react to market dynamics and launch new offerings. It enables elasticity on demand, creating an always-on environment where the flexibility to do things as a service is much greater and the organisation is not confined to own-premise computing power and IT.
CSPs will necessarily adopt a hybrid approach to cloud adoption with some systems remaining on-premise and others migrating to a private cloud, public cloud and even multiple public clouds (like AWS, Azure and GCP) to benefit from the latest technologies and cost efficiencies.
This complex IT environment creates challenges around managing the hybrid co-existence of the current and the new platforms, which requires careful management. Moreover, adoption of cloud brings new concerns such as the need for continuous optimisation, financial and economic management, regulatory compliance and data and security management.
Data is key for anticipating customer needs. Savvy CSPs will need to start leveraging data more effectively to make more astute business decisions. Here, AI plays a key role, helping CSPs to quickly create new offerings based on what customers are demanding. Injecting artificial intelligence into everything the organisation does will help it make critical business decisions, but also keep pace with an ever-changing, connectivity-first society.
CSPs will also need to inject intelligence into their own operations. To remain ahead of technology's rapid evolution, organisations will be compelled to introduce AI-driven operations, while making continuous improvements to their IT environments. This is the only way to ensure flexibility and a fleet-footed response to change.
Ultimately, the success of any digital transformation depends on the people and the processes that execute the transformation. This requires getting employees to buy into digital adoption, embrace new technologies, new processes and new ways of working.
CSPs need to adapt their organisational culture to break down barriers and automate and expedite processes. They must instil a continuous learning and innovation mindset in their employees. Steps such as these will allow CSPs to be more agile and ensure their employees have the inherent ability to quickly adapt to the next big disruption.
With the focus on reskilling and repurposing, as well as the automation of manual tasks, employees will no longer have to do repetitive or onerous tasks. Rather, they will be freed up to concentrate more on business innovation and customer service.
One successful digital transformation story is that of a South-East Asian media conglomerate, which recently underwent a digital transformation programme and migrated its business support systems (BSS) to cloud. The aim was to improve the user experience and increase self-service adoption, personalise recommendations and improve usability.
In 14 months – and negotiating Covid-19 challenges – the transformation journey resulted in upfront operational and capital expenditure savings, as well as 10% cost optimisation. In addition, the business was able to decommission data centres and enable updates to individual apps without impacting its overall digital architecture.
In another instance, Philippines-based telecommunications company, Globe, modernised a fragmented and inefficient call centre to deliver an enhanced digital experience for customers.
To deliver better customer interactions and reduce waiting time, increase call resolution rates and enrich their customers' digital lifestyles, the company's legacy system was migrated to the cloud (Amazon Connect) and an Amdocs solution was adopted to convert 31 screens to a single, unified agent desktop. This led to a 40% reduction in operating expenditure (OPEX) and an overall improvement in net promoter score (NPS).
Monaheng says digital transformation journeys may come with some challenges, but the rewards are worth the effort. "CSPs that have already embarked on accelerated journeys to transform their businesses are positioning themselves to deliver digital customer services that leverage new opportunities and technologies and elevate their customers' satisfaction and happiness rates. And frankly, the operations that don't ride the transformation wave will be left behind."
***Monaheng is CEO at Amdocs South Africa
SystemSpecs: The Evolution Of An African Technology Powerhouse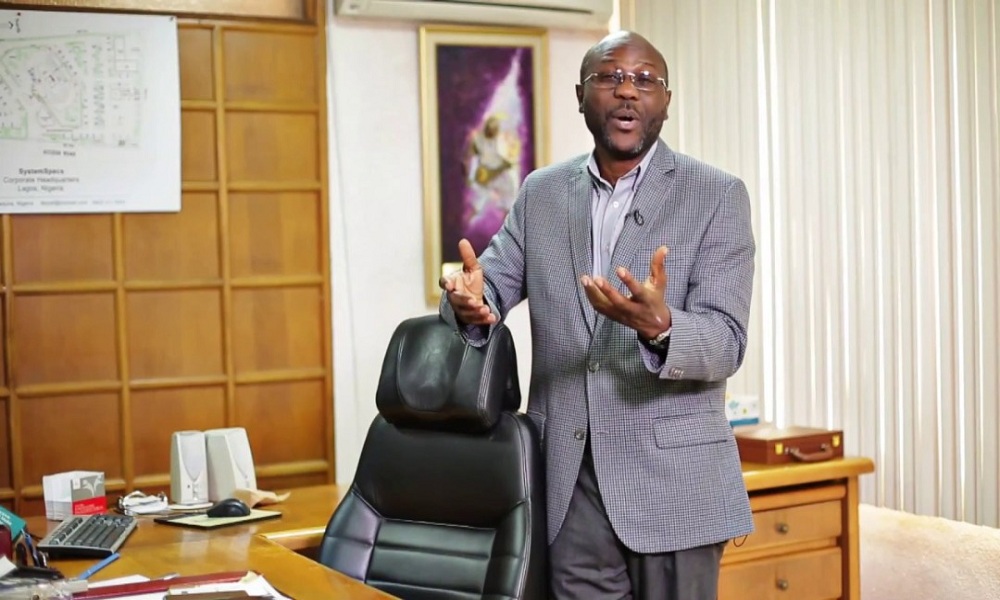 Africa's digital revolution has been hailed as one of the continent's most historic changes in the past decade. Despite challenges with infrastructure, prevalent poverty, poor health system and weak governance, the 21st-century African business is thriving through sheer innovation and local knowledge by leveraging digital technology. However, before this digital explosion, several African companies had been silently pioneering innovation on the continent.
One of those pioneers of this digital revolution is SystemSpecs, a 29-year-old Nigerian technology firm that has evolved from very humble beginnings as a five-man start-up in the early 1990s to a technology giant with hundreds of staff and a towering influence across Africa today.
SystemSpecs' story is all about the silent evolution of an African technology giant, an indigenous pioneer whose history is defined by its landmark innovations for Nigeria and the entire African continent.
Seasoned journalist, David Hundeyin, once alluded to SystemSpecs' pedigree as a pioneer when he tweeted about companies that provided technology solutions in the early 90s, long before the internet became ubiquitous in Nigeria.
SystemSpecs was founded by an ex-banker, John Tanimola Obaro, in 1992. The firm started in Lagos as a value-added reseller of American software solution, SunSystems. It proceeded to launch its own human capital solution, SpecMan, about 3 years later. This was followed by SpecPen which was for pensions processing and then SpecPay which was for payments. All of these three were consolidated in 2000, in a solution known as HumanManager.
Fast-forward to 2020, the firm carried a restructuring and repositioning of its business to adjust to current realities and maximize new opportunities as its profile continues to rise as a leading financial and human capital technology company in Africa.
Human Manager and IPPIS
At the turn of a new century in the year 2000, when endless paper files and long cabinets were the norms in many organisations, SystemSpecs developed HumanManager, trailblazing human relations and payroll management solution.
The first self-service platform in Africa and arguably the world, HumanManager is today an intuitive, ground-breaking, and easy-to-use human capital management solution trusted by many small, medium and large-scale organisations across Africa. Its track record of innovation has been proven across the shores of Nigeria, in various African countries including Benin Republic, Equatorial Guinea, Sierra Leone, and Zimbabwe where its footprints exist through a wide range of subscribing organisations.
In 2006, SystemSpecs executed the pilot of the Federal Government of Nigeria's Integrated Personnel and Payroll Information System (IPPIS) as part of an Economic Reforms and Governance Project aimed at transforming the entire public service through a number of carefully selected programmes and initiatives. All of the objectives of the project were delivered by SystemSpecs within a record 6 months!
This phase of the project saved the government about 420m naira on a monthly basis, within a sample size of 50,000 federal government workforce out of an estimated 1.2 million employees. In former President Olusegun Obasanjo's book on his presidential years, he noted that he was proud that the company that achieved this milestone for the country was Nigerian owned.
Remita and the Treasury Single Account
In 2005, SystemSpecs developed Remita, a technology solution which set the company's feet in financial technology (fintech) and was adopted by several organisations in the private sector.  Remita was later adopted as the payment gateway into the Treasury Single Account (TSA) of the federal government. This was well ahead of several local and international platforms which also expressed interest in becoming the TSA technology backbone but lacked the capability to meet TSA requirements.
In July 2019, a representative of Nigeria's Accountant-General of the Federation (AGF) announced that the government had collected over N10 trillion through the TSA from 1,674 MDAs. The AGF also said through the TSA, the government was able to save over N45 billion monthly in interest on ways and means that it used to pay.
SystemSpecs' monumental role in the drive to improve transparency and accountability in Nigeria's public sector amidst precarious economic conditions is underlined by its success in powering the TSA. Minister of Information, Lai Mohammed, once said that the judicious management of the Treasury Single Account, TSA, saved the country from collapse during the 2016 economic recession.
Remita's rising presence is, however, much more than the TSA. With its presence in the private sector as the preferred platform for payments, funds collection and payroll management, it is a known brand with some of Nigeria and Africa's leading organisation and even of SMEs. One of its key propositions is its ability to provide more payment options than any other solution in Nigeria today.
Restructuring
Change, they say, is the only constant thing. It is the reason SystemSpecs, in February 2020, restructured its business operations to deepen its presence in more segments of the economy and help it maximise its potentials within the African market.
This landmark development effectively changes the firm's brand perception from a software company to an innovative African technology giant and a house of brands operating in different business spaces including HR and Fintech.
This bold move saw the transformation of the company into a holding firm with four Strategic Business Units (SBUs) to maximise the efficiency of the company's operations. Each of SystemSpecs' major solutions is embedded within a different SBU.
The first SBU is Infrastructure and Payment Gateway, with the responsibility of providing critical financial processing connectivity with other entities such as banks, payment processors, and other service providers, providing the service as a solution delivered directly to the market.
Another division is the Payment Applications and Vertical Markets which is saddled with the responsibility of providing customer-centric applications like Remita and Paylink to a rapidly expanding market.
A third SBU is focused on providing Human Capital Solutions and services.
The fourth SBU is the Public Sector and Special Projects Division, which encompasses, among others, the firm's dealings with the public sector, including Remita's deployment for the TSA and its use by over 22 state governments in Nigeria.
Paylink
Consolidating on the successes of its landmark products, Remita and HumanManager, SystemSpecs launched Paylink.ng, a simple, pragmatic solution directed at the consumer market. It is an instant payment solution, with an eCommerce store, that allows individuals and SMEs to receive funds directly to their bank accounts without exposing their bank details.
Paylink.ng is SystemSpecs' response to the growth of Small and Medium Scale Enterprises (SMEs) as well as a rapidly evolving Nigerian business landscape. With Paylink.ng, small businesses in Nigeria, many of them without infrastructure, resources, and personnel to have a structured operation, can process payment more efficiently and reach their customers more easily.
An Enduring Innovative Pioneer
According to Ginni Rometty, Executive Chairman of IBM, "the only way you survive is you continuously transform into something else. It is this idea of continuous transformation that makes you an innovation company."
The continued relevance of SystemSpecs as a key player in providing technology solutions could only have happened through continuous innovation. The company has survived, evolved, and thrived for about three decades by continuously evolving and improving, often emerging stronger from every challenge.
In a country where start-ups die out within the first few years of incorporation, SystemSpecs has managed to weather the storms. Obaro's leadership has seen the company grow to become one of the largest technology firms in Africa with hundreds of staff and a rapidly expanding operational network across the continent and beyond. One can safely posit that, for SystemSpecs, the best is yet to come.
Making Sense Of A Manual 'Digital' Directive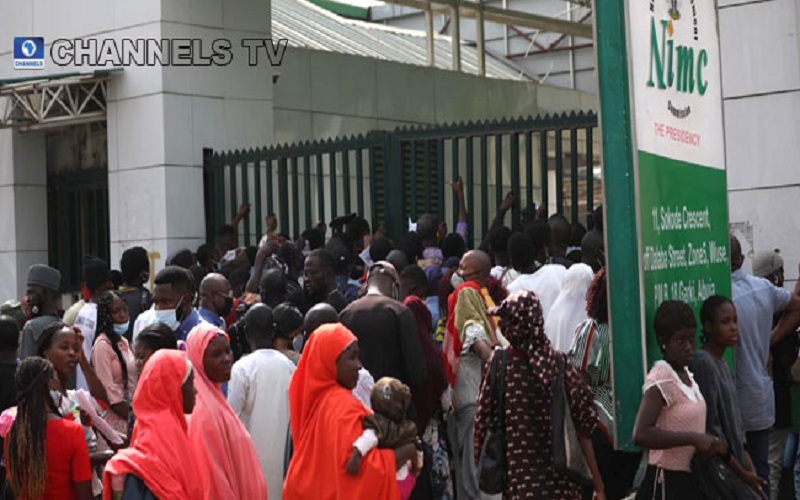 By Elvis EROMOSELE
The COVID-19 pandemic is not letting up. It continues to race and rage across the globe. With 92 million cases and almost two million deaths, one expects every hand to be on deck to curb the spread. 
The World Health Organisation (WHO) advises that if COVID-19 is spreading in your community, stay safe by taking some simple precautions, such as physical distancing, wearing a mask, keeping rooms well ventilated, avoiding crowds, cleaning your hands, and coughing into a bent elbow or tissue.
Yet, in Nigeria, where the second wave is blossoming, crowds have besieged National Identity Management Commission (NIMC) Offices across the country. The very thing that we are supposed to avoid – a crowded place.
The Minister of Communications and Digital Economy, Dr Isa Pantami is directly responsible for this crowd. In December 2020, he issued a directive that made it compulsory for all SIM cards to be linked to the National Identity Number (NIN). So, Nigerians from all walks of life who are yet to get the NIN are forced to visit NIMC offices in an attempt to get it.
The minister initially gave telecoms operators two weeks to link subscribers' registered SIM cards on their networks to their NIN, which is currently being issued by the NIMC.
The directive stated that the submission of NIN by subscribers must take place within two weeks, December 16, 2020, and end by December 30, 2020 – it has since been extended by six weeks following the public outcry. It also stated that after the deadline, all SIMs without NINs are to be blocked from the networks.
Well-meaning Nigerians have questioned the wisdom of the directive. Some have asked, "Must it be done right now in the midst of a global pandemic whose second wave is proving deadlier than the first?"
Clearly, the answer is No! It can wait. In fact, it should wait.
Some people have taken to blaming those who are rushing to obey the directive. They are missing the point. Nigerians are afraid of being cut off, of losing their lines and of being deprived of the link to the world. They have a right to be afraid. Today, connection is the currency of the information society, the lifeblood of the digital economy and the heart of the social age.
Naturally, any threat to cut off that connection would produce the crowd we are experiencing at the NIMC centres. Nobody wants to be cut off.
There is no surprise here. Today, nearly everything rides on the phone. Contacts, financial services, internet connection and even health care apps are all available on the smartphone.
Nobody wants to be cut off.
In over two decades of democracy in Nigeria, the most direct benefit to the masses of the country is access to mobile telephony. The liberalization of the telecommunications industry and the subsequent success of the auction of digital mobile licenses made telephone a thing for everyone.
Think about this, from less than 400, 000 connected lines in the year 2000, we now have over 200 million lines. The progress has been massive. Nearly everyone that wants can get a telephone line. Today, Nigeria has one of the largest telecom markets in Africa. Nobody wants to be cut off.
In addition, the sector continues to generate humongous investments both foreign and domestic. Indeed, telecommunications investment has been identified as one with a strong potential to spur economic growth and create employment.
Within two decades, the telecom sector contribution to GDP grew from less than one per cent to over 10 per cent. The sector is resilient, capital intensive and tightly interwoven with every other sector. This interconnectedness is precisely why nobody wants to be cut off.
The good book says that "the law is made for man and not man for the law." The Minister of Communications and Digital Economy is insisting otherwise. He appears bent on carrying on with the exercise even though it is now obvious that the timing is wrong. The risk rises every single day the directive is in place. It is time to put it on hold.
Some have made excuses on the minister's behalf. They say that before issuing the directive, he met with the CEOs of telcos and none raised any objection. This excuse is lame.
Who doesn't know how Nigeria works? Nigerians are aware that you can't contradict a 'Nigerian big man' unless you are ready for the backlash.
The telcos had little choice in the matter. This is all on the Minister of Communications and Digital Economy. He gave the directive and has refused to reconsider it
The whole idea of the digital economy is not only about nomenclature it is about agility. According to Wikipedia, "Business agility refers to the rapid, continuous, and systematic evolutionary adaptation and entrepreneurial innovation directed at gaining and maintaining competitive advantage."
Since the change of name of the ministry, it has shown little or no understanding of agility. This must change. The ministry should focus rather on a national database or establish the framework for the harmonization of the existing databases – SIM Registration, Voter Cards, NIN, BVN, Drivers' License, International Passport.
The NIN and SIM link directive has today become a monster, a coronavirus super spreader. The Chinese say that "the best time to plant a tree is 20 years ago and the next best time is today." The whole exercise ought to have been suspended two weeks ago, today is the next best time.
Dr Pantami, Stop the NIN and SIM link directive now!
It has become a travesty. Is the linking of NIN and SIM important? Yes, by all means!
Must it be done now? No!
It is not a matter of life and death. Verification and harmonization can wait.
Coronavirus infection doesn't give notice. It won't wait. The crowd at NIMC Centres is not helping.
Suspend the directive. Put the process on hold. Let this COVID-19 wave blow over. For genuine progress, directives must make sense in this digital economy.
**Elvis Eromosele, a Corporate Communication professional and public affairs analyst lives in Lagos.