The Role Of Media Analytics In The TV Landscape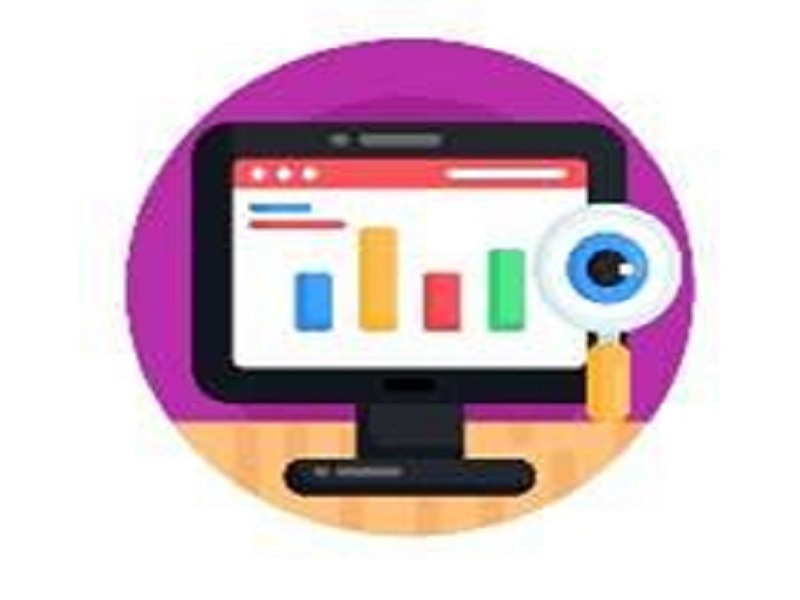 By Adedotun ADEDOYIN
The power of data analytics in the TV landscape
As a passionate fan of television and streaming content, I have always been fascinated by the role that analytics plays in shaping the landscape of these media. With every new release or renewal, we see the impact that data analysis has had on the decisions that bring our favorite shows to life. As we continue to shift towards streaming and on-demand platforms, it is clear that analytics has become a crucial component in the world of TV and entertainment.
In fact, recent reports by companies like Kantar Media and Nielsen have shown just how valuable data analytics has become for the TV industry. With access to real-time insights and metrics, content creators and distributors can make informed decisions about everything from programming to advertising. They can even leverage this data to better understand their audience's behavior and preferences, tailoring their content to ensure maximum engagement and enjoyment.
As we move forward, I believe that the role of analytics in the TV landscape will only continue to grow. We are already seeing the integration of AI and machine learning into the mix, which promises to revolutionize the way we approach content creation and distribution. Overall, I believe that analytics will remain an essential tool for success in this ever-changing industry.
Understanding audience behaviour through analytics
As mentioned in the introduction, analytics has become a critical tool for shaping the landscape of TV, radio, and streaming media. One of the key ways in which analytics is used in this industry is to gain a deeper understanding of audience behavior. By leveraging real-time data on viewer preferences, streaming platforms, networks, and production companies can better tailor their content to meet audience needs and preferences.
For example, Netflix has become famous for using its wealth of data to analyze user behavior and create content that meets specific viewing preferences. By tracking what shows are being watched and how they are being consumed, the company can design new shows and series that cater to those interests. This data-driven approach has proven so successful that it has even become a crucial component in the company's decision-making process.
In radio, Nielsen ratings are used to measure audience size and demographics, helping stations better understand their audience behavior. This data is then used to inform programming decisions and advertising campaigns, ensuring that they are tailored to the right audience.
Streaming platforms like Hulu and Amazon Prime Video use analytics to determine which shows are popular, which aren't, and which audiences are most interested in particular genres. Armed with this knowledge, they can adjust their content strategy to keep users engaged and subscribed.
Overall, the use of analytics in understanding audience behavior has become a critical component in the world of TV, radio, and streaming. By gaining insights into what viewers like, dislike, and want more of, content creators and distributors can better meet audience needs and ensure that their programming remains relevant and engaging.
Analyzing content performance and programming decisions
Another critical area where analytics plays a vital role in the TV industry is in analyzing content performance and making programming decisions.
Tools like Nielsen's Content Ratings provide a way to measure and analyze how audiences are interacting with TV programming. This data can be used to identify trends in viewership and content performance, which can then be used to inform programming decisions. For example, if a particular genre or storyline is not resonating with viewers, producers can make adjustments to improve engagement and better meet audience needs.
Similarly, streaming platforms use analytics to determine what content is performing well and what is not. With metrics like user engagement and watch time, these platforms can identify which shows are attracting the most viewers and use that information to make decisions. They can also test different content types, genres, and delivery methods to optimize their offerings and create a more engaging user experience.
Overall, data analytics plays a vital role in understanding the content performance and making programming decisions. By analyzing user engagement, viewership trends, and other metrics, producers can make more informed decisions about what programming to offer and how to optimize their content. This not only benefits the audience by providing a more enjoyable viewing experience but also helps creators and distributors maximize their revenue potential.
Predicting and tracking trends in TV and streaming
One of the most exciting aspects of analytics in TV and streaming is the ability to predict and track trends in the industry.
For example, companies like Brand-watch provide a platform for social listening, which enables companies to track and analyze social media conversations around specific TV shows or streaming platforms. With this tool, producers can gain insights into what people are talking about, what's driving conversations, and how different audiences are responding to content.
Predictive analytics is another way in which the TV industry is leveraging data to stay ahead of trends. For example, Netflix's recommendation engine uses data analytics to analyze user viewing history and suggest content that viewers are likely to enjoy, based on their past behavior.
Overall, the ability to predict and track trends in TV and streaming through analytics is an incredibly powerful tool. By understanding what audiences want, and what is likely to be successful, content creators and distributors can optimize their content offerings and maximize their revenue potential.
Analytics and Business Operations
While we have already discussed the role of analytics in understanding audience behavior and predicting trends, it is also worth noting that analytics can provide significant benefits beyond content creation and distribution. In the pay-TV sector, analytics is increasingly being used to improve customer service, optimize business operations, and inform strategic decisions.
One way in which analytics is being used to improve customer service is by providing insights into customer preferences. By analyzing data on customer viewing habits and feedback, pay-TV providers can gain valuable insights into what their customers are looking for in terms of content and service. This information can then be used to improve the customer experience, making it more likely that customers will remain loyal to a particular provider.
Analytics can also be used to optimize business operations, by providing insights into key metrics such as churn rate, customer acquisition costs, and average revenue per user. By analyzing this data, pay-TV providers can identify areas for improvement and make strategic decisions about pricing, content offerings, and other aspects of the business.
Finally, analytics can also be used to inform strategic decisions about the products to offer or invest in. By analyzing data on market trends, consumer behavior, and other factors, pay-TV providers can gain insights into which products and services are likely to be successful and make informed decisions about where to invest their resources.
Overall, analytics is an incredibly powerful tool that can provide significant benefits beyond content creation and distribution. In the pay-TV sector, it is being used to improve customer service, optimize business operations, and inform strategic decisions, helping providers to stay ahead of the competition and meet the evolving needs of their customers.
The future of TV analytics: AI and machine learning
It is becoming increasingly clear that AI and machine learning will play a significant role in shaping the future of the industry. These technologies enable the processing of vast amounts of data in real time, making it possible to personalize content offerings and create a more engaging and immersive viewing experience for audiences.
Time series analysis and regression are two examples of analytics techniques that have been instrumental in predicting future trends in TV and streaming. By analyzing data on viewership, engagement, and other metrics over time, these tools can be used to forecast future trends and help content creators and distributors make more informed programming decisions.
According to a report by McKinsey & Company, the use of machine learning in TV and streaming analytics is expected to continue to grow. The report suggests that machine learning algorithms can be used to analyze large datasets in real time, identifying trends and patterns that would be difficult or impossible to discern manually.
Similarly, a report by ABI Research predicts that the use of AI in the TV and streaming industry will be critical for personalization. By analyzing user behavior and preferences, these technologies can be used to personalize content offerings, making it more likely that viewers will engage with the content and remain loyal to a particular network or platform.
Nielsen, the company that has long been a leader in TV and radio analytics, has also recognized the potential of AI and machine learning in the industry. The company has developed a machine learning platform that can be used to optimize TV ad campaigns, identifying the most effective time slots and ad formats to reach specific audiences.
Overall, the future of TV analytics looks incredibly exciting, with AI and machine learning expected to play a central role in the industry. With the ability to process vast amounts of data in real time and personalize content offerings, these technologies will enable content creators and distributors to stay ahead of trends and provide viewers with a more engaging and immersive viewing experience.
The necessity of data analytics for success in the TV industry
In conclusion, it is clear that data analytics has become an essential tool for success in the TV industry. From understanding audience behavior and analyzing content performance to predicting and tracking trends, analytics provides invaluable insights that content creators and distributors can use to optimize their programming and stay ahead of the competition.
While some may view analytics as a technical process, the reality is that it is much more than that. It is about understanding the audience, connecting with viewers, and delivering content that resonates with them. By leveraging data analytics, content creators and distributors can better understand their audiences and create programming that meets their needs and exceeds their expectations.
Overall, the necessity of data analytics for success in the TV industry cannot be overstated. By leveraging insights from analytics, content creators and distributors can better understand their audiences, create more engaging programming, and maximize their revenue potential. As the industry continues to evolve, those who fail to embrace analytics risk falling behind the competition and missing out on the opportunities provided by this incredibly powerful tool.
---
**Dotun Adedoyin is an Analytics professional with a passion for using data to drive impactful business strategies in the Media, specifically in the Film/Content/Pay TV/SVOD landscape. With years of experience analysing audience needs, content performance, and platform utilization, he has earned a reputation as a skilled and insightful industry expert.
When he is not crunching numbers and data, Dotun indulges his creative side as a photographer and filmmaker, bringing a unique perspective to his work.
As WAEC Prepares To Launch Its Revolutionary Platform, EduStat…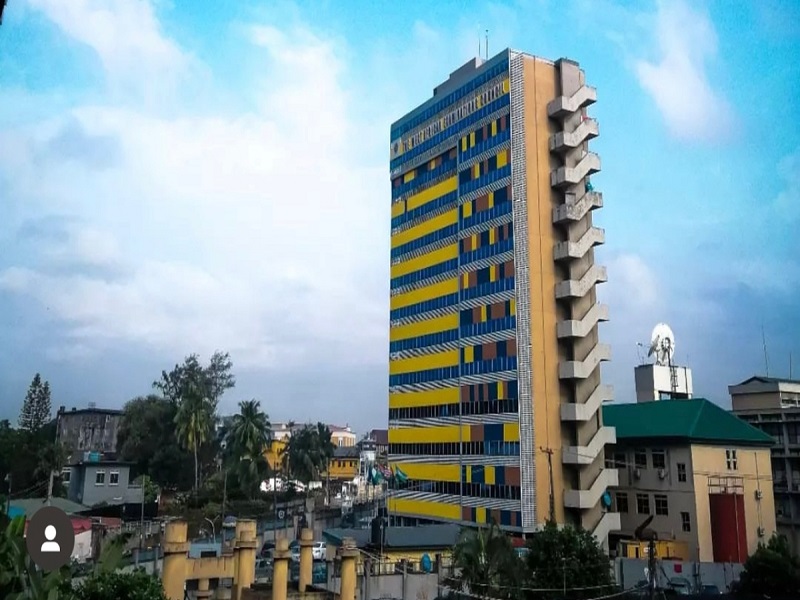 By Peter OLUKA
The prestigious examination body in Africa, the West African Examinations Council (WAEC), is on the verge of an epoch-making event.
With over 40 million tested candidates in the last 71 years of its operations, WAEC in partnership with Sidmach Technologies, an ICT firm that develops and deploys software solutions at scale to solve high-impact business challenges, will this week launch a revolutionary education data platform codenamed EduStat.
Why EduStat?
As WAEC prepares to launch its revolutionary education statistics platform think about this scenario:
Olabisi Adebanjo (fictional name) is a final-year student at XYZ University. She plans to conduct a review of students' Senior Secondary Certificate Examinations (SSCE) performances in the last 10 years.
Olabisi's plan is to use Machine Learning to evaluate students' performances in a particular school in Oyo State. From the results she can project how the school will perform in the next five SSCE sittings should things remain as they are, presently.
She also plans to make recommendations to students, parents, teachers, the school management, educational body (the government), and ultimately to commercialise her project building an EdTech startup upon passing out from her National Youth Service Corp.
Now, Olabisi is faced with one challenge – arranging the data set to achieve her goal. Where is the data?
This is where Edustat comes in. The platform offers educational analysis, using data visualization and data analysis tools as well as reliable educational assessment data to help users make informed decisions.
WAEC has been generating a lot of data over the years. Imagine 71 years of data backlogs in its vaults. And there are people who seek this data for academic purposes or government projects.
So, working with Sidmach, WAEC built the EduStat portal for the real-time generation of educational statistics over the years. And you should be excited because as a user you can filter the data down to specifics!
Who needs EduStat?
Researchers/academics (Ph.D. students, professorship, masters) – It is usually difficult to access accurate data that cover education statistics in gender, disabilities, regions, male/female and other indexes.
Researchers will have cause to smile because EduStat contains more than just statistical numbers; you are assured of infographics. The developers infused a summary of the statistics using Artificial Intelligence (AI) tools.
Therein are Graphs Optimization Guides (GOG) for people who have not used electronic graphs before. This guide tells them what each part of the graph represents; you can pan on the graphics too. You can query the graphics according to dates, or times.
Interestingly, the numbers can be converted in tabular formats – standard deviation of what statistics you are looking for. You can also save your report for personalized use – it can be downloaded as PDF and the graphs can be saved as images to be used in presentations.
The opportunities are numerous. Governments at all levels – Federal, State, LGA; MDAs, are welcome to use EduStat.
For instance, Kebbi State Government wants to assess the state's performances in SSCE over the years. They can compare their State with other States for developmental planning, and interventions (in case the students are not doing well in certain subjects like English, Mathematics, etc).
A State Government that pays WAEC fees of its students would cherish having accurate data on their performances. This data is unique to WAEC! You can't find it at the National Bureau of Statistics (NBS). In fact, NBS relies on WAEC to provide them with certain data.
The usage is anonymous-based data. Unlike some institutions that share personal data; the WAEC EduStat is GDPR and NDPR-compliant.
Thus, Funding Agencies – The World Bank, UNESCO, DFID, etc., who are looking for reliable data for interventions for scholarships, and erecting classrooms/ this will help for informed decisions.
Schools are not left out. Schools would want to know how they perform in WAEC; maybe for the bragging rights of 9As or other achievements. This will help them compare with other schools. They can track how their female students are performing; how the students (generally) are doing per subject; juxtapose their performance to others.
So, with AI Predictive Modelling, schools shall be able to predict how students will perform in WAEC.
Parents who moved to new locations, but do not know which School to pick for their kids. Worry not; you can assess schools' performance in WAEC through EduStat.
Private Corporate/Individuals – Any company that does anything on Education like uLessons, Edusko, – this will help them to build, and scale up their products, contents, or solutions around particular subjects. They can ascertain how candidates are performing, in each subject, in real-time.
You feel like signing up on EduStat, right? Great! WAEC will launch the product this week and you will get to know how to subscribe and even the Wallet system that follows.
Nigeria: A Nation In Need Of Accurate Education Statistics
Education data is often used to measure the success of a State, Region, Institutions, or Individuals and benchmark them against others to improve your own work, products, or processes.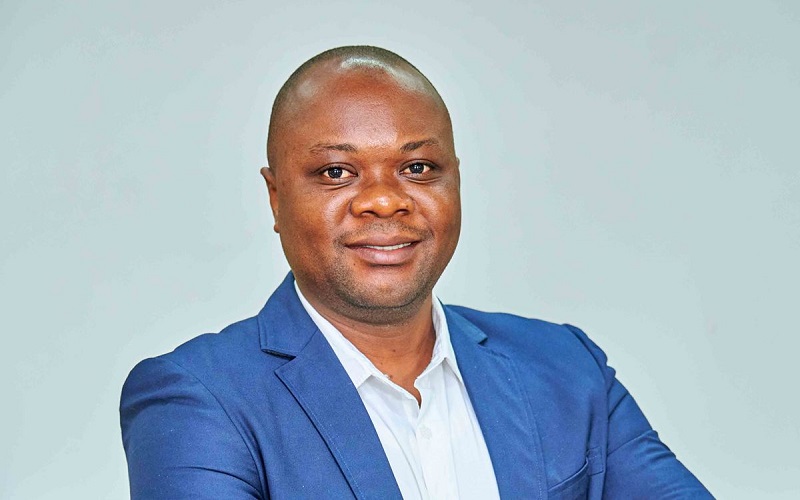 By Peter OLUKA
Education data typically involves data compiled from schools on graduation rates, drop-out rates, test score averages, and the most vital – external examination performances.
Often, education data is used to measure the success of a State, Region, Institutions, or Individuals and benchmark them against others to improve your own work, products, or processes.
Nowadays, most States publish annual reports 'detailing' education data meant to hold schools accountable, but why are the students' success rates at examinations not improving?
It simply means there's a problem. The information presented in most of these annual reports or scorecards is not always reliable. And the fault lies in the way the data is sourced, compiled and presented.
What exactly goes wrong? How does data become inaccurate? And where can students, parents, schools, researchers, businesses and the government get accurate data about schools' performances with regard to learning and examinations in Nigeria?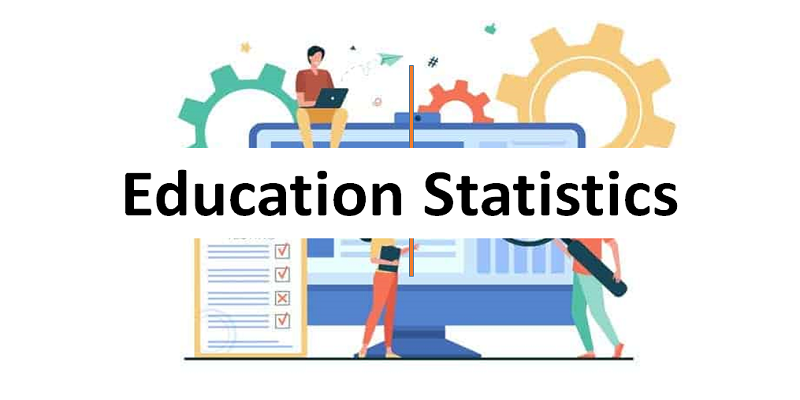 Missing Data
I can boldly say that the 'missing data' is in the 'vault' of the 71-year-old West African Examinations Council (WAEC) established in 1952 to be a world-class examining body, adding value to the educational goals of its stakeholders. How?
Yes, many reports churn out of researches or academic exercises lack sufficient and accurate data. In many cases, data was not available on demographics like gender, ethnicity, income level, or disabilities. On top of that, most reports can point to the exact key performance indicators.
Takeaway > Many challenges in the educational sector will remain unsolved without access to accurate data. Data!
Let's break it down: Increase in infrastructural decay, limited resources including personnel, and/or adequate funding in the education sector are traceable to a lack of accurate, adequate and real-time access to data for planning and decision-making.
The UN recently released a damning report that only 15 per cent of Nigerians have access to electricity, while UNESCO states that only 24 percent receive secondary education or higher.
What statistics like these throw to our faces are the reasons an overwhelming number of Nigerian children lack access to basic education, even in a 21st-century world.
Therefore, a data-driven approach can help address problems such as the lack of infrastructure by using local statistics to identify areas where progress can be made.
For corporate organisations, sometimes it takes just one individual to come up with an innovative new approach that gives your organisation the competitive edge, but more often than not, it requires the collaboration of various different teams and the combination of lots of different data sources.
In today's fast-paced and artificial intelligence (AI) driven world, most executives agree that data-driven operations across lines of business are key to a winning strategy.
Illustrating that point is the 85% increased investment in digital capabilities and 77% increased investment in IT, as reported in the 2022 Gartner CEO and Senior Business Executive Survey. Giving your employees the ability to access and make sense of their data, whether they sit within technical teams or not, is therefore crucial to your success.
Your data needs to be democratised across the business, although this is often harder than it would seem.
According to New Vantage Partners' Data and AI Leadership Executive Survey 2022, only 27% of organisations have managed to nail this, with another 19% struggling to establish a data culture.
Through 2025, 80% of organisations seeking to scale digital business will fail because they don't take a modern approach to data and analytics governance, as stated by Gartner's State of Data and Analytics Governance.
Unfortunately, modernising tech stacks and migrating to the cloud is not enough to put the right data in the right hands of everyone across the business. Organisations must modernise their governance practices to fully uphold their efforts.
For instance, if an Education Technology (EdTech) startup can find out why there aren't enough schools in a certain area, they can use census data to determine how many students live there.
Upon completion of that phase, they move further to collaborate with government officials to work out what must be done — maybe constructing more schools or finding ways to transport students who currently walk long distances to school each day.
How about researchers? It is a no-brainer that 'poor-quality data can have serious effects on later analysis. Data containing errors of commission or omission have the potential of throwing off analytical calculations, which may then lead to incorrect conclusions.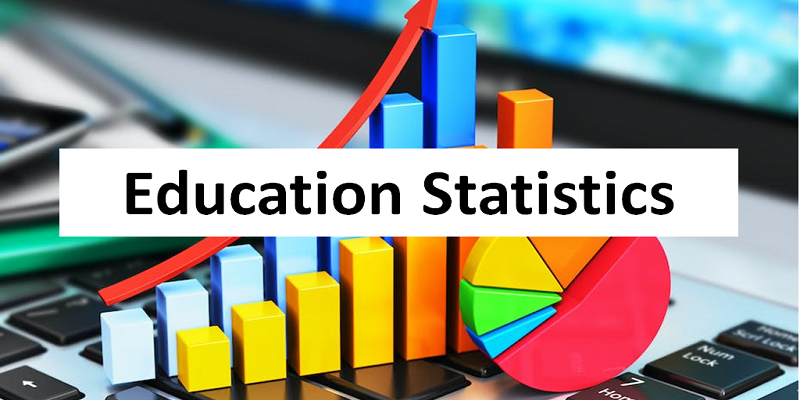 Real-Time Access to Data is the Solution
The best way to describe this is to see education data as an apparatus that receives and uses inputs to help run the educational process, producing outputs that are tangible and/or measurable. Data use deepens critical thinking and decision-making by parents, teachers, students, educational institutions, researchers, donor agencies/NGOs, businesses and the government.
Thus, collecting and analyzing data to determine why children are out of school will allow you to take actionable steps to reduce these numbers. For example, if you find that many young girls drop out after their first menstruation cycle (usually around age 12 or 13), you can focus resources on providing private sanitation facilities for girls at their schools.
This will help eliminate hygiene-related reasons for young girls dropping out of school and ensure they stay engaged with education.
By collecting data about why children aren't enrolled in school, it is possible to make informed decisions about how best to address your target population's needs.
You can also use data to measure how effective interventions have been in reducing dropout rates. This information can be used by decision-makers to create programs tailored specifically to your region and local culture.
In addition to focusing on specific groups based on location and demographics, you can collect data from each student who has dropped out of school.
So, innovative solutions informed by high-quality data and evidence can help improve school performance and keep children in school, especially those who are most at risk of dropping out.
Currently, 1 in 6 Nigerian students is not enrolled or attends irregularly, but with proper attention to data, a concerned stakeholder can make sure that not one more Nigerian child has to grow up without an education. This will require political will, effective planning, and coordination between federal and state government officials as well as local communities.
Well, there is light at the end of the tunnel, as the West African Examinations Council (WAEC), is taking the bull by the horn through the introduction of an artificial intelligence-driven Education Statistics (EduStat) platform.
Find out more about the potential of EduStat in my next piece…
*Peter Oluka is the Editor of TechEconomy, a Lagos-based media startup. You can follow Peter on Twitter @PeterOlukai.
The Missed Opportunities Of The Nigerian Election 2023: A Metaphorical Analysis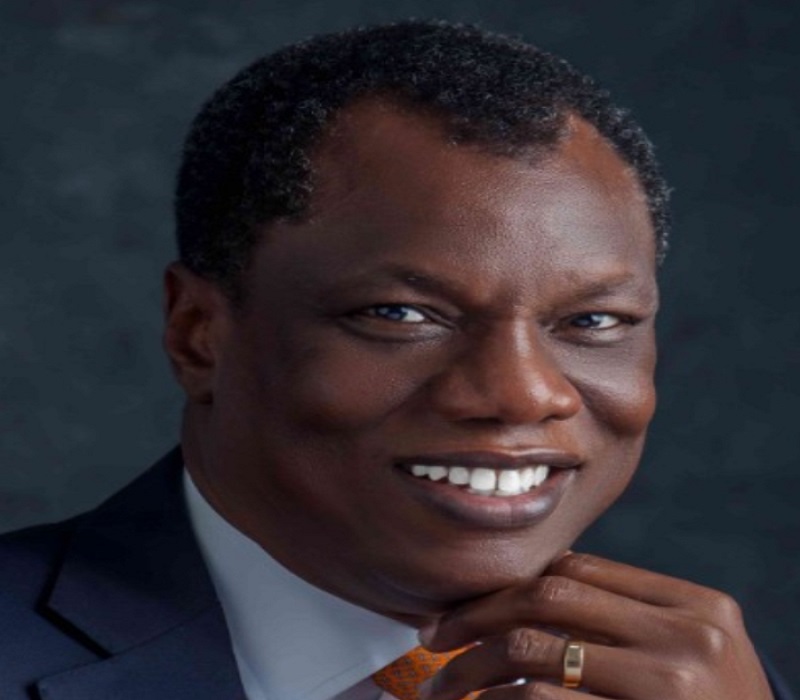 By Austin OKERE
Following the turbulence of #NigeriaDecides2023, and with a calmer state of mind after the emotionally charged aftermath of the election, now may be an appropriate time to reflect and evaluate.
The opinions expressed here are solely my own and do not represent any institution to which I have direct or indirect ties. Given the highly charged and divisive nature of the overall discourse, it is essential to provide an impartial context. I feel it's relevant to disclose that I have a mixed heritage, being part Igbo, part Yoruba, and part Ghanaian.
My paternal grandfather hails from Owerri in Imo State, while my paternal grandmother is from Offa in Kwara State, and my mother is Ghanaian. With that said, we can now delve into a metaphorical analysis of the missed opportunities presented by this significant election.
I believe that the history of a nation with enormous potential but lacking significant achievement is riddled with missed opportunities. Nigeria, a country that has been blessed by nature with abundant resources, including human, material, and commodities, has had tremendous opportunities to excel on the global stage.
One of the most conspicuous examples of wasted opportunities is in the Oil and Gas industry. Despite being Africa's largest oil producer for decades, Nigeria's output has been hindered by theft and sabotage in recent years. As a result, according to OPEC reports, the country has fallen to the fourth-largest oil producer in Africa.
Our persistent mistake is the failure to utilize the opportunities presented by oil windfalls to propel Nigeria forward as a nation, similar to contemporary countries like Saudi Arabia and Qatar. Since joining the Organisation of Petroleum Exporting Countries (OPEC) in 1971, Nigeria has had numerous boom opportunities.
For instance, oil prices increased by 400% in just six months following the Yom Kippur War, triggered by the Arab Oil Embargo. In 1981, the price of crude oil doubled from $14 to $35 per barrel after the Iran/Iraq war.
Additionally, the uncertainties associated with the Iraqi invasion of Kuwait and the ensuing Gulf War in 1990 led to a spike in crude oil prices, known as the 'Gulf War windfall' during the reign of Head of State Ibrahim Babangida.
The most recent windfall occurred in 2022 due to the Russia-Ukraine war, with the five largest Oil and Gas companies in the West earning over $134b in excess profits, according to Global Witness. However, this event barely caused a ripple in Nigeria's economic landscape, as life in the country has become increasingly challenging, leading to an acute brain drain referred to as "JAPA" – the local term for emigration.
This stands in stark contrast to Nigeria's peak economic growth in 2014, when the country had a GDP of $569b, making it the largest economy in Africa. South Africa, with a GDP of $381b, was a distant second.
On a positive note, Nigeria has made major strides in the past two decades, particularly in the technology sector. The most successful GSM auction, led by Dr. Ernest Ndukwe, who was then the Executive Vice Chairman of the Nigerian Communications Commission, set the foundation for the dynamic and innovative growth of the telecoms and Fintech industries.
This has led to the emergence of unicorns and aspiring unicorns like MTN Nigeria, Airtel, Paystack, Interswitch, Flutterwave, and FifthLab by CWG Plc.
Another sector that has been greatly exploited is the creative industry, where Nigerian artists are considered one of the most remarkable inventions since sliced bread. Tems, 2Face, Burna Boy, Wizkid, Kunle Afolayan, and Stan Nze, among others, have not only won international awards but also regularly fill concert halls and stadiums worldwide.
Looking at the other side of the ledger we must examine the rued opportunities and see what we can learn from them.
The most recent significant opportunities include the eNaira (a bold attempt at digitizing the currency), the Naira redesign policy which according to the Central Bank of Nigeria, will enable her to take control of the naira in circulation, manage inflation, combat counterfeiting, and ransom payment. Noble as these initiatives were, sloppy implementations have robbed us of the momentum thrust into a new and better life.
The mother of all lost opportunities is the Nigerian election 2023. Here was an opportunity to outdo ourselves against the June 12, 1992 election, which has generally been adjudged as the freest, fair, and most credible election in the land. A lot of work had gone into bringing this aspiration into reality; a key electoral act had been passed that ensured that the election process would eliminate unnecessary manual steps that provide room for manipulation thereby aiding a free, fair, and credible election process.
The Independent Electoral Commission had gone to great lengths to revamp the technology base for the election; the INEC Voter Enrollment Device (IVED), the Bimodal Voter Accreditation System (BVAS) to help reduce the cases of manual manipulation of figures, and the INEC Election Result Viewing Portal (IREV) that will enable seamless transmission and display of election results in almost real-time, so that results could be verified with what was declared and signed onto by all representatives at the polling units.
The system had been successfully tested in the 2022 governorship elections in three states in the Southwest and South Eastern Regions.
INEC had a budget of N40b annually but was able to secure an additional N305b to conduct the 2023 elections. Despite the significant amount of money allocated and spent on the process, Nigerians saw it as a valuable investment in ending electoral manipulation and allowing the electorate to choose their leaders. This led to increased youth engagement, with many advocating for voter registration and participation.
However, on election day, there were significant issues with the use of BVAS, and the promised IREV portal was not utilized, leading to the announcement of results that many believed did not reflect the votes cast. This broke the trust that is necessary for an electoral process to be successful. Elder statesmen, including former President Chief Olusegun Obasanjo, called for the cancellation of elections in areas where BVAS was not used.
This was a missed opportunity to take a significant step forward for Nigeria's future and will be remembered as the most controversial election in the country's history. Electoral hopes were supremely raised and woefully dashed. It is important to understand what went wrong and why in order to prevent future failures.
Failure is not something to be proud of, but in Nigeria, it seems to be the norm. The INEC has stubbornly refused to offer any apologies or explanations to those who are dissatisfied with the election results, instead directing them to seek redress in court. While going to court may expose the flaws in the process and ultimately strengthen it, it is only a part of the healing and improvement process.
This election had the potential to be a turning point for Nigeria, and the country could have been celebrated as a trailblazer for modern elections in Africa, which could have put an end to the endless conflicts and losses that come with electoral disputes. However, it seems that we are choosing to ignore the truth while at the same time hoping for a just and peaceful outcome. It feels like we are in a bus careening towards a ditch.
In my opinion, any action we take now will be too little, too late. Even if INEC ultimately declares either Peter Obi of the Labour Party or Abubakar Atiku of the People's Democratic Party the winner following court proceedings, the process has already been tainted, and trust has already been lost. Whoever takes office on May 29th, 2023, will lack popular legitimacy, a burden they will carry throughout their tenure.
But we are Nigerians, a people of unparalleled resilience. We will keep pushing forward and try again in four years. May God save our country.
***Austin Okere is a thought leader and business mentor. Currently, an Entrepreneur-in-Residence at Columbia Business School, New York, Austin has also facilitated at the United States International University in Kenya and has been appointed to the Advisory Board of the Global Business School Network in Washington in recognition of his contribution to the development of business education and knowledge transfer in Africa. CWG Plc, the company which he founded has been recognised as a 'Global Growth Company' by the World Economic Forum and is the largest security listed in the Technology Sector of the Nigerian Stock Exchange.