Trump Bans U.S. Transactions With TikTok And WeChat Starting September 20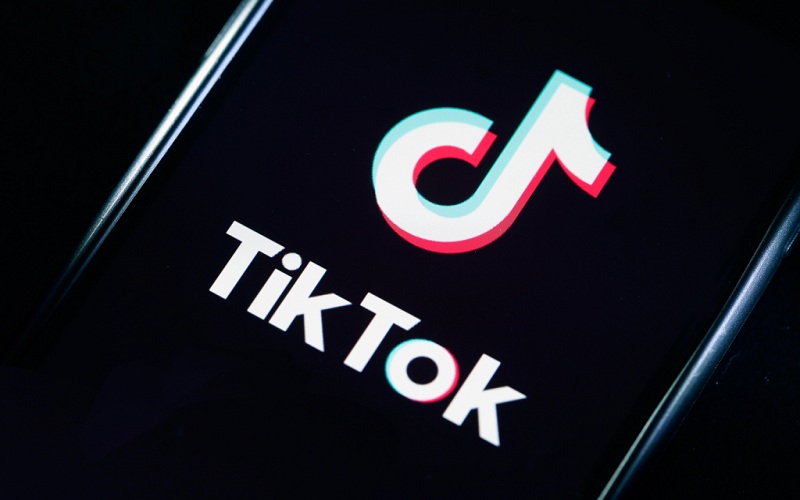 U.S. President Donald Trump on Thursday unveiled sweeping bans on U.S. transactions with China's ByteDance, owner of video-sharing app TikTok, and Tencent, operator of messaging app WeChat, in a major escalation of tensions with Beijing.
Reuters reported that the executive orders, which go into effect in 45 days, come after the Trump administration said this week it was stepping up efforts to purge "untrusted" Chinese apps from U.S. digital networks and called TikTok and WeChat "significant threats."
The hugely popular Tiktok has come under fire from U.S. lawmakers and the administration over national security concerns surrounding data collection, amid growing distrust between Washington and Beijing.
On Wednesday, U.S. Secretary of State Mike Pompeo expanded efforts on a program dubbed "Clean Network" to prevent various Chinese apps, as well as Chinese telecoms firms, from accessing sensitive information on U.S. citizens and businesses.
James Lewis, a technology expert with Washington-based think tank Center for Strategic and International Studies, said the orders appeared coordinated with Pompeo's announcement.
"This is the rupture in the digital world between the U.S. and China," he said. "Absolutely, China will retaliate."
"On TikTok, Trump is clearly putting pressure on Bytedance to close the deal," Lewis said.
TikTok has 100 million users in the United States.
While WeChat is not popular in the country, the app, which has over 1 billion users, is ubiquitous in China. It is also widely used by Chinese expats as a main platform for communications with family and friends, as well as a medium for various other services, such as games and ecommerce.
WeChat and TikTok were among 59 mostly Chinese apps outlawed in India in June for threatening the country's "sovereignty and integrity."
Operator Tencent is China's second most valuable company after Alibaba at $686 billion. It is also China's biggest video game company and earlier this summer opened a California-based studio.
Its shares fell nearly 10% in Hong Kong after Trump's order. The yuan, which is sensitive to Sino-U.S. relations, lost 0.4%.
Tencent and ByteDance declined to comment.
Trump issued the orders under the International Emergency Economic Powers Act, a law that grants the administration sweeping power to bar U.S. firms or citizens from trading or conducting financial transactions with sanctioned parties.
U.S. Commerce Secretary Wilbur Ross will identify transactions covered by the prohibition after the orders take effect in mid-September.
The development comes soon after the U.S. ordered China to vacate its consulate in Houston, Texas, followed by China's order requiring the United States to vacate its consulate in the southwestern city of Chengdu.
But tension has been simmering between the two powers for months, with the United States taking issue with China's handling of the novel coronavirus outbreak and moves to curb freedoms in Hong Kong.
Trump said this week he would support the sale of TikTok's U.S. operations to Microsoft if the U.S. government got a "substantial portion" of the sales price. He nevertheless said he will ban the service in the United States on September 15, though some Republicans have raised concerns about the political fallout from banning the popular app.
The app may be used for disinformation campaigns that benefit the Chinese Communist Party, and the United States "must take aggressive action against the owners of TikTok to protect our national security," Trump said in one order.
In the other, Trump said WeChat "automatically captures vast swaths of information from its users. This data collection threatens to allow the Chinese Communist Party access to Americans' personal and proprietary information."
The order would effectively ban WeChat in the United States in 45 days by barring "to the extent permitted under applicable law, any transaction that is related to WeChat by any person, or with respect to any property, subject to the jurisdiction of the United States, with Tencent Holdings."
Late on Thursday, some China watchers in Washington were already questioning the logic behind the orders.
The order "calls TikTok a national security threat," said Derek Scissors, an expert on Sino-U.S. economic relations at the American Enterprise Institute think tank. "Either we've missed the threat for three years or it just became one and yet we are waiting 45 days."
Meta To Spend $14million On Mark Zuckerberg's Personal Security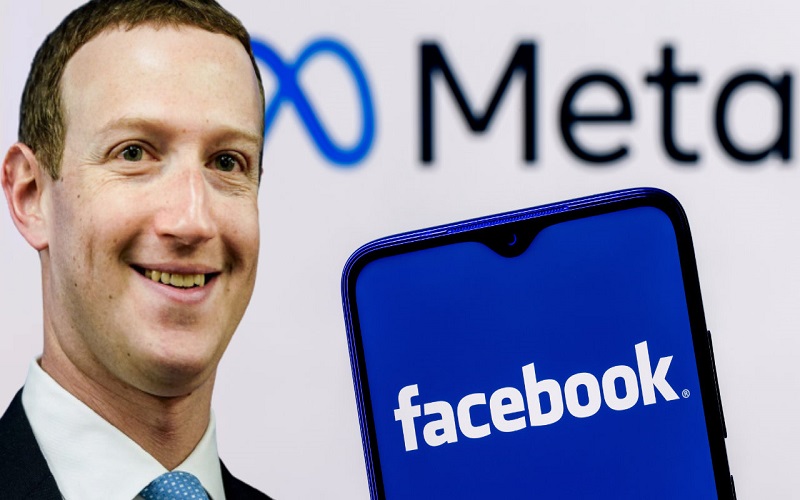 Meta says it is increasing the amount of money it spends on Mark Zuckerberg's personal security by $4 million, taking the total to $14 million.
Techspot reports that this comes as the company eliminates thousands of jobs and its CEO talks about 2023 being the "year of efficiency."
Meta revealed in a filing with the Securities and Exchange Commission that the annual pre-tax allowance to cover Zuckerberg's security costs has increased from $10 million, which had stayed the same since 2018, to $14 million.
Last week, Meta's board of directors decided that the 40% increase was "appropriate and necessary under the circumstances."
Meta said that the higher amount was "to address safety concerns due to specific threats to his safety arising directly as a result of his position as Meta's founder, Chairman, and CEO."
The $14 million per year is to pay for "additional personnel, equipment, services, residential improvements, or other security-related costs" for Zuckerberg and his family.
That's a lot of money, but the final figure for keeping Meta's CEO safe will be even higher as the filing doesn't include other security expenses.
Last year, the company spent $16.8 million protecting Zuck on top of the $10 million allowance for a total of $26.8 million, and it spent $23.44 million protecting its founder in 2020.
Most big tech companies spend a lot of money keeping their CEOs and other top execs safe, but Zuckerberg's costs exceed all others by a wide margin.
Meta spending millions of dollars to keep its boss and his family safe is unlikely to please the 11,000 people the company has laid off recently, a move that the CEO took accountability for.
Zuckerberg's talk of Meta becoming leaner while calling 2023 the "year of efficiency" now rings slightly hollow, too.
Meta's filing also notes that its founder has a salary of just $1 per year, but his shares in the company mean his earnings are much higher.
Zuckerberg might not be in Bloomberg's top ten billionaires list anymore, but his $64.2 billion fortune makes him the 18th richest person in the world.
WhatsApp Adds New Status Features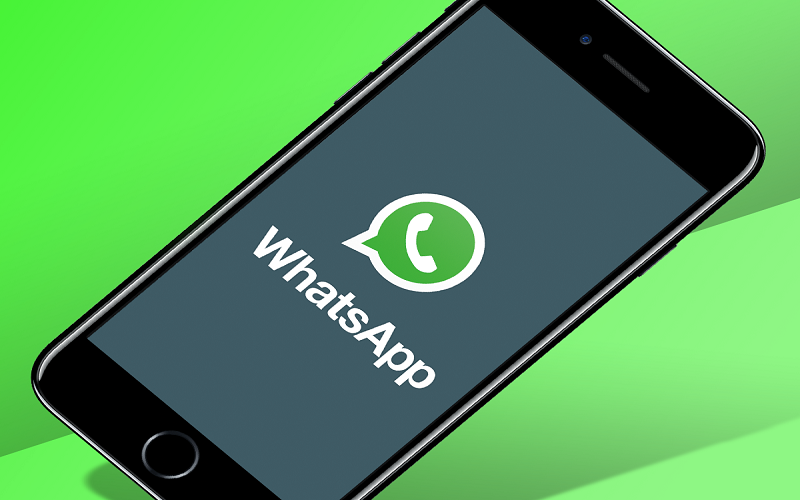 Meta is adding several new features to WhatsApp status, which lets users post disappearing pictures and other media, reports The Verge.
Once the features roll out over the coming weeks, you'll be able to react to people's posts with an emoji, limit who can see your status, and post voice messages.
According to an announcement post, the status emoji reactions work similar to how they do on Instagram; when you swipe up on the post, you get the option to choose from one of eight emojis. (The options are 😍,😂,😮,😥,🙏,👏,🎉, and 💯.)
While a WhatsApp blog post calls emoji reactions the No. 1 requested feature after it launched the ability to react to messages last year, analysts feel the Private Audience Selector is the most useful addition announced today.
The feature lets you change who can see your statuses, with the option to show it to everyone, hide it from certain contacts, or only show it to specific people.
According to Meta, the options you pick will be the default for the next status you post, but you'll be able to change it without changing the visibility of past statuses.
Other features are small quality-of-life improvements. Statuses that include links will also be more visually appealing — Meta says there'll now be previews for the site or page that the link will take you to.
WhatsApp is also trying to make it clearer when people post status by adding a ring around their profile picture in the chat lists, group participant lists, and contact info screens.
Meta To Open Operation Centre For 2023 Elections In Nigeria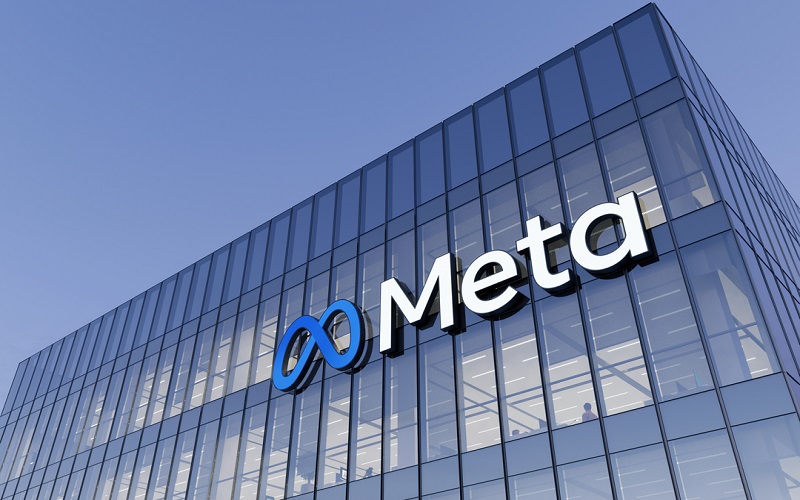 Meta has announced plans to activate an elections operations centre for the 2023 general elections in Nigeria.
Meta, formerly known as Facebook stated that it was investing in people and technology to reduce the spread of misinformation and remove harmful content across its apps.
This it said is to help ensure a safe and secure general election in the country.
The social media giant disclosed this in a post titled, 'How Meta is Preparing for Nigeria's 2023 General Elections' by its Head of Public Policy for Anglophone West Africa, Adaora Ikenze.
It stated that its work towards the elections would continue in the lead-up to, during, and after the vote.
"As Election Day approaches, we will activate a Nigeria-specific Elections Operations Centre focused on identifying potential threats across our apps and technologies in real-time, accelerating our response time.
"This initiative will bring together experts from across our company on our intelligence, data science, engineering, research, operations, public policy and legal teams," the statement disclosed.
Meta explained that part of its strategy to combat misinformation and false news would involve removing serious kinds of misinformation from Facebook and Instagram, such as content that could contribute to imminent violence or physical harm, or intended to suppress voting.
It stated that for the Nigerian elections, it would remove photos and videos shared out of context that falsely depict ballot stuffing, acts of violence, or weapons.
It said that it was working with independent fact-checking organisations such as AFP, Africa Check, Dubawa, and Reuters.