Opera Launches Hype, New Dedicated Chat Service In Kenya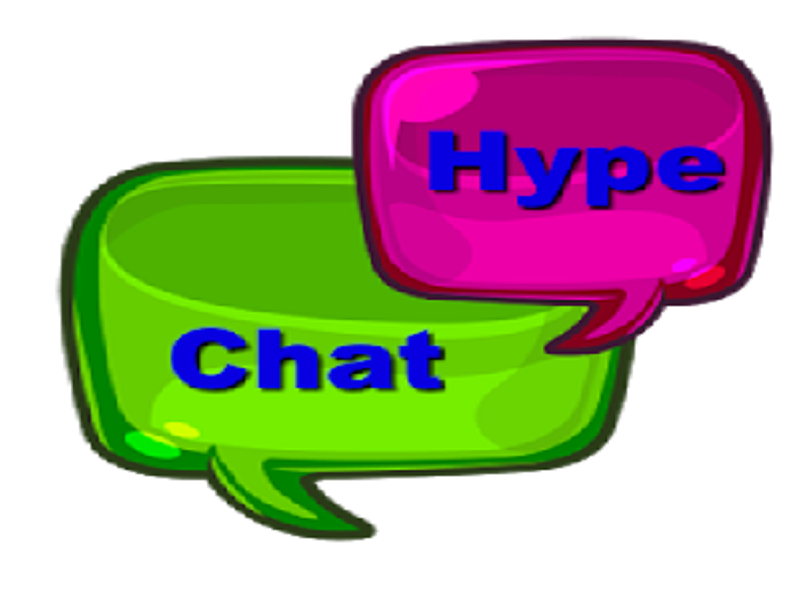 Opera the Norwegian browser developer is announcing the launch of its new dedicated chat service Hype, built into the mobile web browser Opera Mini.
With the introduction of Hype in the Opera Mini browser, Opera is rethinking the concept of mobile browsers providing its users with a personalized, engaging browsing experience that enables seamless surfing, chatting and sharing content– without compromising speed or driving increased data consumption.
"Chat services and browsers are apps people use every day and feel very personal about," said Charles Hamel, Product Lead for Hype.
"With the integration of Hype in Opera Mini, we are not only rethinking what a chat service should be like in 2021, but also changing the very definition of what a mobile browser should be."
"Hype is launching first in Kenya as a pilot market, where starting today, users will be able to easily set up their Hype account and start chatting with secure end-to-end encryption.
"This launch is a facet of Opera's emphasis on investing and growing its digital ecosystem in Africa, with the goal of bringing more people online; since 2018, Opera has grown its user base in Africa by 40%."
"Hype was developed first and foremost with African consumers in mind. Today, 40% of the Kenyan population has access to smartphones, with younger generations dominating as 75% of their 47 million inhabitants are under 30 years old," said Hamel.
"With such early adopter demographics at play, there is massive potential for the growth of Hype in Kenya. On top of that, we are also partnering with the leading telecommunication carriers in the country, offering daily free browsing to all Opera Mini users.
"We believe the combination of these factors will lead to the rapid adoption of Hype in the country."
This announcement follows similar browser innovation from Opera, which was the first to integrate messenger services as part of their PC browser, in 2019.
Today, its more than 80 million users enjoy the integration of services such as Facebook Messenger, Telegram, Whatsapp, Instagram and Twitter.
The way people communicate is constantly evolving. Today, new generations are relying on new formats like memes and stickers to express themselves, often relating to pop culture references and internet content they find.
To make this easier and fun, Hype brings WebSnap, a feature previously known from the Opera desktop browser, that allows users to take snapshots from the web.
Once a websnap is captured, users can edit it by adding colours, text, and emojis, making it fun and entertaining before sharing it with others.
WebSnap also allows users to smoothly share the link of the original website from which they took their snaps.
This comes in handy as users no longer need to copy links from websites and switch between apps to share the content they want.
Hype is the first African inspired chat service built into a mobile browser. It offers its users a series of stickers created by Kenyan artists Brian Omolo and Lulu Kitololo.
These unique collections of stickers reflect everyday expressions used by Kenyans to provide users with a more engaging experience when communicating with others.
"We are extremely happy to celebrate African culture with Hype, and we are very excited with the end result and the collaboration we had with Brian and Lulu," said Hamel.
"These unique stickers with original designs are something we are very proud of at Opera as we become the first major browser to integrate real African art and pop culture into our products."
The introduction of Hype in Kenya is part of Opera's Africa First business strategy, adopted three years ago by the Norwegian company.
WhatsApp Responds To Concerns Over Privacy Policy Update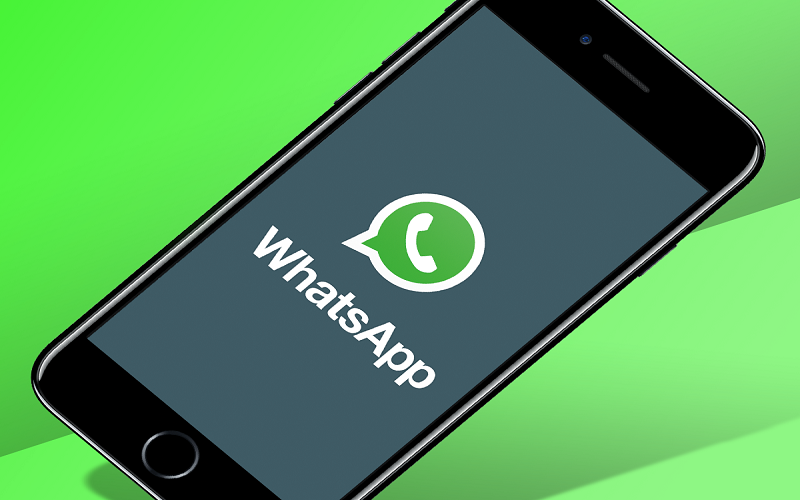 WhatsApp this week published an FAQ clarifying the terms of its updated privacy policy and responding to concerns that the firm behind the text-messaging app shares personal information with parent company Facebook.
WhatsApp noted the update doesn't affect the privacy of messages with friends and family, and instead relates to messaging businesses through the platform, according to a report by CNET.
The company also said the update "provides further transparency about how we collect and use data."
WhatsApp emphasized that neither it nor Facebook can see users' private messages or hear their calls, noting that it also doesn't keep logs of who people message or call, can't see your shared location (neither can Facebook), doesn't share users' contacts with Facebook and keeps WhatsApp groups private, according to the FAQ.
The publication of the FAQ follows calls from privacy advocates, concerned users and, notably, Elon Musk, to ditch the Facebook-owned messaging app and instead opt for encrypted messaging apps like Signal.
WhatsApp says personal messages are also protected by end-to-end encryption, but it has for years openly collected certain user data to share with Facebook.
Telegram, another secure messaging app, on Tuesday said it surpassed 500 million active users. It noted that in just the last 72 hours, it gained more than 25 million new global users.
Under WhatsApp's privacy policy, businesses have the option to use "secure hosting services from Facebook to manage WhatsApp chats with their customers, answer questions, and send helpful information like purchase receipts," WhatsApp says.
If you communicate with a business, it can see what you're saying and then use that information for marketing, which could include advertising on Facebook.
WhatsApp says it clearly labels conversations with businesses that use Facebook's hosting services.
Additionally, for users who interact with Facebook's Shops commerce feature via WhatsApp, their shopping activity can be used to display related ads on Facebook and Instagram.
WhatsApp says this feature is optional and that when you use it, "we will tell you in the app how your data is being shared with Facebook."
Lastly, if you find an ad on Facebook with the option to message a business through WhatsApp and then do so, Facebook could use the way you interact with that ad to show more related ads on the social platform.
WhatsApp head Will Cathcart tweeted on Friday: "With end-to-end encryption, we cannot see your private chats or calls and neither can Facebook. We're committed to this technology and committed to defending it globally."
I've been watching a bunch of discussion this week about the privacy policy update we're in the process of making @WhatsApp and wanted to share some thoughts.

Thread 👇

— Will Cathcart (@wcathcart) January 8, 2021
I want to share how committed everyone @WhatsApp is to providing private communication for two billion people around the world. At our core, that's the ability to message or call loved ones freely protected by end-to-end encryption and that's not changing.

— Will Cathcart (@wcathcart) January 8, 2021
Signal, Telegram Downloads Soar After WhatsApp Personal Data Share Notice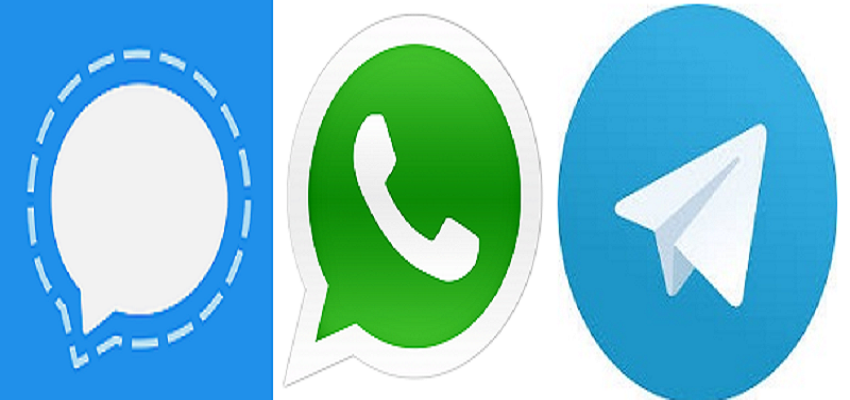 Signal and Telegram, WhatsApp's rivals got massive boosts after the messaging app announced last week that it would make users share some personal data with its parent company, Facebook.
Recall that WhatsApp told users they would have to agree to let Facebook and its subsidiaries collect WhatsApp data – including phone numbers and locations – before February 8 or lose access to the app.
But WhatsApp has since clarified that this affects users only outside the European Union and the UK and said that the change "does not affect the privacy of your messages with friends or family in any way."
However, data from app-analytics firm, Sensor Tower shows Signal, a rival encrypted messaging service, saw an enormous surge in user numbers following WhatsApp's announcement.
"From January 6 to January 10, Signal saw approximately 7.5 million installs globally from across the App Store and Google Play," a Sensor Tower representative told Insider.
This represented a 4,200% increase from the previous week.
Signal received significant publicity following WhatsApp's announcement, with public figures including Elon Musk and Edward Snowden endorsing the app.
Musk tweeted "use Signal," which had the unexpected side effect of sending stock for an unrelated company, Signal Advance, soaring by 11,700%.
The encrypted-messaging service, Telegram saw even more users flock to its service. In the same time period, it amassed 9 million new users, up 91% from the previous week.
For both Signal and Telegram, the biggest growth market was India.
Signal saw 2.3 million installs in India – more than 30% of its total new installs. India accounted for 1.5 million of Telegram's installs, or 16% of all installs.
For Signal, the second-biggest market was the US, where users installed it about 1 million times.
WhatsApp has scrambled to try to allay public concerns about its app's privacy since Wednesday.
"We want to address some rumours and be 100% clear we continue to protect your private messages with end-to-end encryption," the company said in a statement on Monday.
"We want to be clear that the policy update does not affect the privacy of your messages with friends or family in any way.
"Instead, this update includes changes related to messaging a business on WhatsApp, which is optional, and provides further transparency about how we collect and use data," WhatsApp added in an FAQ on its website.
Nigeria's Digital Economy: VP Osinbajo, Facebook Host Fireside Chat At UN General Assembly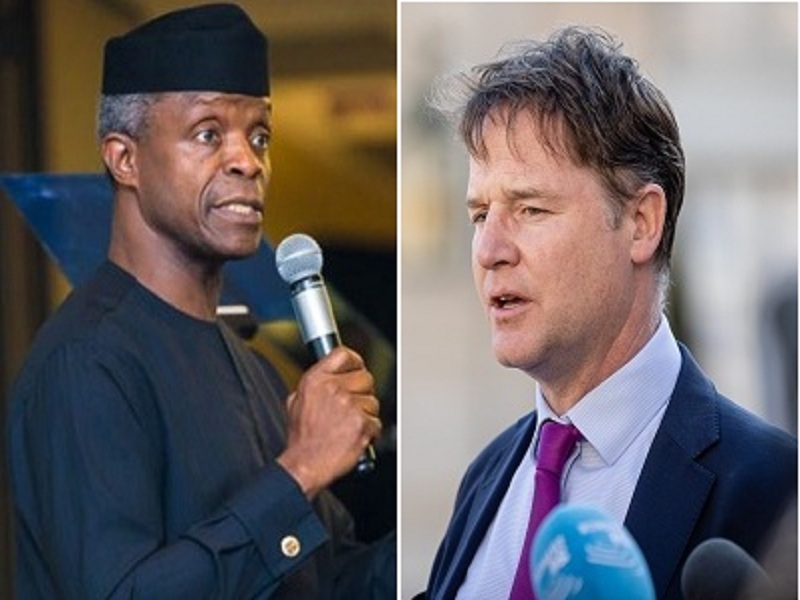 Prof. Yemi Osinbajo, Vice President of Nigeria, and Facebook's Vice President of Policy and Communication, Nick Clegg, are set to hold a virtual fireside chat on Facebook LIVE, today, the 18th of September, 2020.
Hosted as part of Facebook's activities during the UN General Assembly, and moderated by Omowale David-Ashiru, VP Global Operations, Andela, this session will explore the growth of Nigeria's digital economy, the investments both parties are continuing to make in the country and Facebook's role in economic development across Sub-Saharan Africa.
As the Chair of Nigeria's Economic Sustainability Committee, VP Osinbajo will highlight the importance of digital technologies, innovation hubs, and private equity funding in ensuring economic growth and development in the country, whilst sharing further insight into Nigeria's Post-COVID Economic Recovery Plan (ERP).
The 45-minute event will be streamed on Facebook Live.