U.S. To Reallocate Military 3.5GHz Spectrum For Consumer 5G In 2021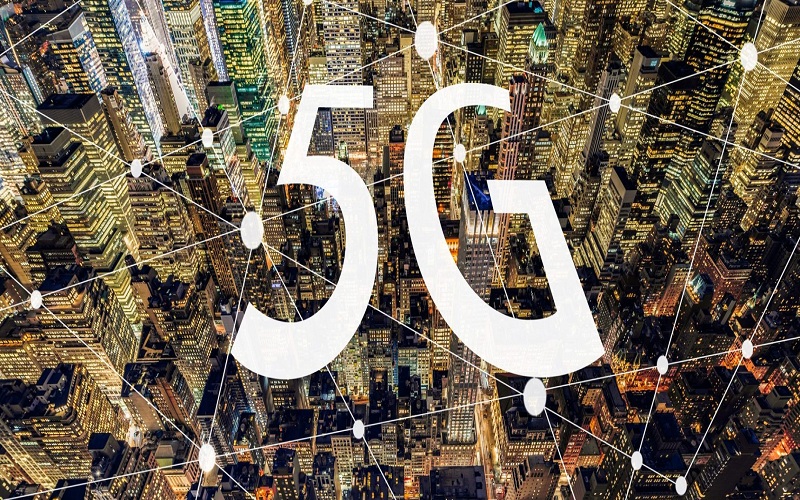 The White House Monday announced that the Department of Defense (DoD) has agreed to relinquish 100MHz of 3.5GHz spectrum for commercial use, a process that will augment U.S. 5G networks over the next two years.
Over the past three years, engineers and carriers across the world have largely agreed that 3.5GHz-adjacent radio spectrum is ideal for 5G deployments — a "mid band" compromise between the lower frequencies used by older cellular standards and the higher, shorter-distance millimeter wave frequencies.
But in the United States, the Department of Defense (DoD) has controlled much of the mid band spectrum, creating a tension between military and potential consumer applications.
The newly available DoD-reserved frequencies range from 3.45GHz to 3.55GHz, a sizable spectrum block that alone would let 5G users enjoy fast speeds without connecting to millimetre wave small cells, according to a report in Venturebeat.
According to United States CTO Michael Kratsios, this 100MHz block was chosen because it can be "made available without sacrificing our nation's great military and national security capabilities," and will support towers and devices operating at "full commercial power levels" from coast to coast.
Some mid band frequencies have been subject to regional power and priority restrictions based on existing military applications.
Importantly, however, the new block is adjacent to 430MHz of mid band spectrum that has previously been freed up in small parcels from various users.
This means that U.S. 5G will be able to work on 3.45GHz through 3.98GHz mid band frequencies, as well as lower and higher band spectrum that's available, putting 5G devices and users here on par with those in foreign countries.
A senior administration official explained that this block was designed to rapidly broaden the range of existing mid band frequencies for consumer use, turning what might have been a six-to-eight-year DoD/FCC approval slog into an 18-month turnaround.
On a positive note, the FCC is apparently ready to follow the legally required timeline and process to auction the spectrum as quickly as possible. The bad news: That will result in a December 2021 auction, followed by mid-2022 consumer deployment of the spectrum.
Although the 3.45GHz to 3.55GHz frequencies represent a welcome step forward for mid band consumer 5G, the DOD still holds other frequencies — including a huge block of 3.1GHz to 3.45GHz spectrum — which are arguably less useful for military use than consumer applications.
The DOD's release of the 100MHz block doesn't mean that these other frequencies won't eventually become available for consumer use, but rather that they weren't prioritized for the faster track approval process.
Despite the uncertainty over future spectrum additions, it's comforting to know that the U.S. shortage of consumer mid band 5G frequencies is being addressed, and that the military won't just hoard spectrum forever.
Beware Of Pirated YouTube Software-Related Malware- NCC-CSIRT Warns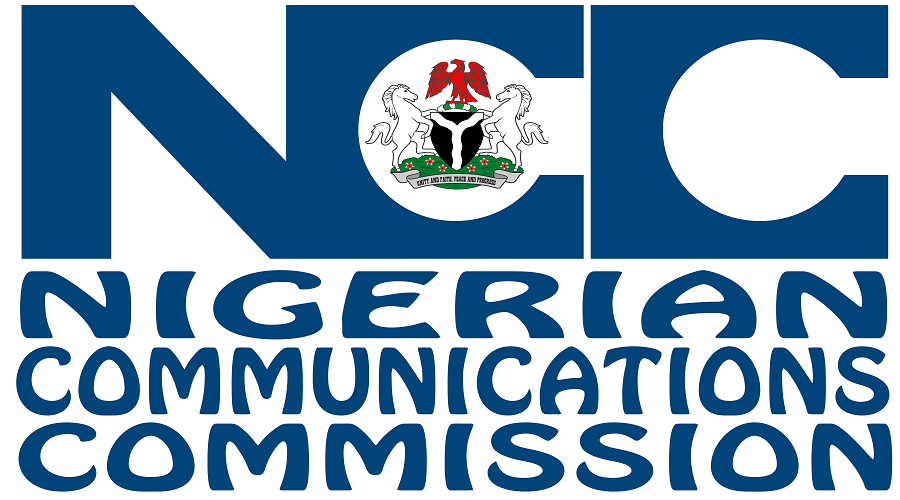 The Nigerian Communications Commission's Computer Security Incident Response Team (NCC-CSIRT) has warned that those looking to acquire pirated software and resources risk becoming victims of cybercriminal gangs that are using AI-generated YouTube videos to distribute malware.
The NCC-CSIRT further warned in its advisory that falling victim could be significant for individuals and organizations, resulting in critical damage like data theft, financial loss, identity theft, system damage, and reputation damage.
The advisory additionally warned that unsuspecting victims who watch these AI-generated tutorial videos will be duped into clicking on one of the links in the video description, which usually results in the download of data-stealing malware, noting that the number of YouTube videos containing such links has increased by 200-300% months on month since November 2022.
"To stimulate the interest of potential victims, video tutorials on how to pirate sought-after software such as AutoCAD, Adobe Photoshop, Adobe Premiere Pro, and other similar paid-for software are created. These videos are created with AI and feature humans with facial features that research has shown other humans find trustworthy.
"The tutorials in these videos are frequently bogus and steer viewers to links in the description that led to information-stealing malware like Raccoon, Vidar, and RedLine," the advisory revealed.
The advisory disclosed that malicious actors can create AI-generated videos that include hidden or disguised malware, noting that these videos may appear to be harmless or even entertaining, but they can contain malicious code that can infect a viewer's device when the video is downloaded or played.
"Cybercriminal actors can also use AI-generated videos to trick viewers into downloading malware. For example, they can create a video that appears to be a legitimate software update or security patch, but it contains malware that infects the viewer's device.
"They equally use AI-generated videos to distribute phishing scams. They can create a video that appears to be from a legitimate company or organization and prompts viewers to click on a link to enter their login credentials or personal information. Once the viewer clicks on the link, they are directed to a fake website that steals their information.
"Additionally, malicious actors can use AI-generated videos to distribute ransomware. They can create a video that appears to be harmless, but when the viewer clicks on a link or downloads a file associated with the video, their device becomes infected with ransomware that locks them out of their files and demands payment to regain access," the advisory further revealed.
NCC-CSIRT said that to avoid becoming a victim, telecom consumers should avoid downloading pirated software because they are generally harmful and illegal.
Furthermore, the advisory recommends the installation of antivirus software with internet security and keeping it up to date, installing an endpoint detection and response (EDR) solution that is comprehensive, and thinking before clicking any link.
7 Months After Ministerial Objection, FG Removes 5% Excise Duty For Telecoms Sector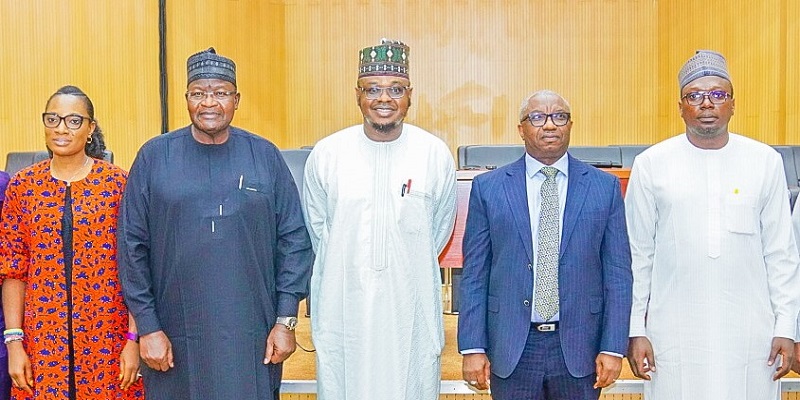 Seven months after the Minister of Communications and Digital Economy, Prof. Isa Ali Ibrahim Pantami led objections to the proposed application of 5 per cent excise duty on Nigeria's telecom sector, the Federal Government Tuesday officially announced the removal of excise duty for the telecom sub-sector of Nigeria's Digital Economy Industry.
The removal of excise duty in the sub-sector, Digital TimesNG learnt, is in line with the recommendations of the Committee the Federal Government constituted to review the applicability of the Duty to the telecom sector which is considered already overburdened with taxation and sundry levies.
Minister of Communications and Digital Economy, Prof. Isa Ali Ibrahim Pantami, disclosed this good news on Tuesday at a press briefing organised to provide updates on the status of the 5 per cent excise duty, whose applicability to the telecom sector was objected to by the Minister in August 2022.
Recall that in response to this objection, President Muhammadu Buhari suspended the application of excise duty to the telecom sector and set up a Presidential Review Committee on Excise Duty in the Digital Economy Sector.
Pantami, who is the Chairman of the Committee, specifically set up for the purpose of reviewing the proposed excise duty in the telecom sector, said the Committee had carried out its national assignment and accordingly submitted its report to the President, justifying why the sector should be exempted.
The Minister said the Committee's submissions can be summed up in three arguments put forward to justify why additional burden in form of taxes or any level should not be imposed on the telecom sector to prevent a reversal of the important contribution the sector is making to the growth of the Nigerian economy.
"Our justifications are based on three premises: First, is the fact that operators in the telecoms sub-sector of the digital economy industry currently pay no fewer than 41 different categories of taxes, levies and charges; secondly, that telecoms have continued to be a major contributor to the Nigerian economy in terms of Gross Domestic Product Contribution (GDP).
"The third ground for contesting the Excise Duty in the telecom sector is the fact that, despite the increase in the cost of all factors of production across the sector, and naturally leading to increase in costs of products and services, telecom sector is the only sector where the cost of service has been stable and in many cases continued to go down over the past years and therefore, adding more burden will destroy the sector," the Minister said.
Pantami also informed the gathering that the President, having looked into the arguments put forward by the Committee and relying on the provision of Section 5 of the Nigerian 1999 Constitution, as amended, has therefore, exempted the telecom sector from the list of sectors to pay the excise duty as stated in Finance Act of 2021 and other subsidiary legislations, all of which are not as superior as the Constitution which permits the President to grant such waiver.
"I am happy to report to you that President Muhammadu Buhari, has approved the exemption of the digital economy sector from the five per cent excise duty to be paid and this is because of the strength of the argument presented to him by the Committee that additional burden on telecom sector will increase the sufferings of Nigerians and that other sectors that are not making as much contribution to the economy should be challenged to do more and pay the 5 per cent excise duty."
The Minister assured Nigerians, who are telecom consumers, that the presidential exemption given to the telecom sector shall be sustained by the incoming administration as "the decision by the President is not about any political party or any administration but about Nigeria and welfare of Nigerian citizens."
The Minister further noted that the Digital Economy Sector has continued to contribute significantly to the growth of the Nigerian economy, having contributed 14.07 per cent to the GDP in the first quarter of 2020; 17.79 per cent in the second quarter of 2021; and 18.44 per cent in the second quarter of 2022.
He said the sector has also increased its quarterly revenue generation for the government from N51 billion to over N480 billion, representing a growth of 594 per cent; while the cost of buying data has also reduced from N1,200 in 2019 to N350 presently, despite the increase in the cost of operations, including the energy challenge that has caused mobile network operators to power base stations with over 32,000 power generating to provide seamless services to their teeming consumers.
2023 WCRD Theme, A Call To Examine Environmental Impact Of Telecom- Adewolu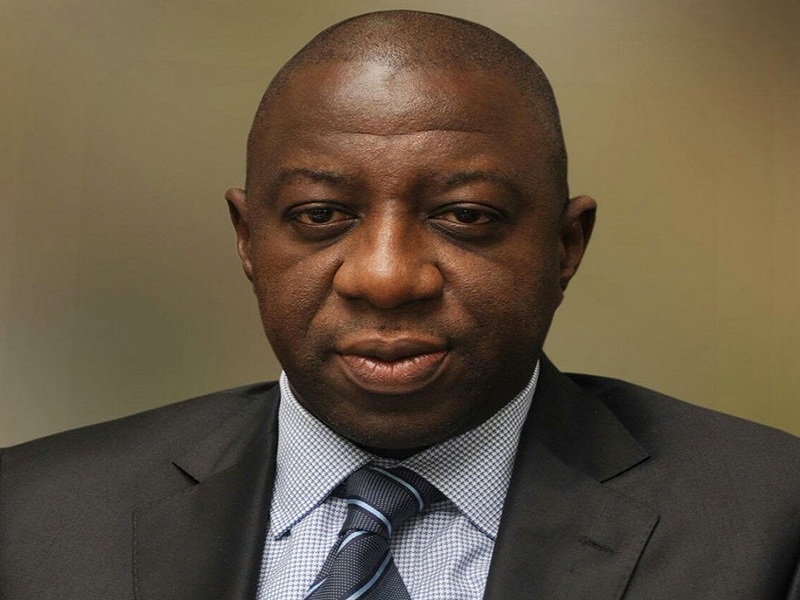 The Nigerian Communications Commission (NCC) has said that the theme of this year's World Consumer Rights Day (WCRD), which is "Empowering Consumers through Clean Energy Transition," provides players in the telecommunication industry the opportunity to carefully examine the unintended side effects of the industry's critical social infrastructure on the environment.
Mr. Adeleke Adewolu, NCC's Executive Commissioner, Stakeholder Management (ECSM) stated this in his opening remarks at the celebration of the 2023 World Consumer Rights Day held at the NCC headquarters annex, in Abuja on Wednesday.
He said that the celebration is being pivoted around a theme that allows telecom service providers and stakeholders to design more environmentally sustainable service models that would enable them truly serve the consumer better.
Adewolu noted that the Nigerian telecoms industry today boasts of over 226 million voice customers and over 156 million Internet customers as of January 31, 2023, who leverage communications infrastructure for social interaction, health service, access to education, and banking, among others.
"As consumer volumes and service diversity continue to grow, network operators have to roll out more infrastructure for coverage in new, mostly rural areas, and for network expansion in already saturated urban markets.
"Emerging technologies like 5th Generation (5G) mobile services will also require more infrastructure. These infrastructure components are mostly powered by fossil fuels to ensure 100% availability," he said.
To understand further, the environmental impact of these activities, Adewolu raised some posers for telecom stakeholders especially, the service providers at the event:
"Are there more environmentally conscious means by which we can power network infrastructure and reduce our carbon footprint? Telecoms infrastructure has helped to reduce other environment-impacting activities such as travel – can we quantify these benefits and do they offset the negative impacts?
"Have we convinced everyone about the safety of electromagnetic emissions? Can we find a balance between environmentally-friendly network operations and cheaper services; or do we have to choose one over the other? How can we improve the quality of the environment through our network services and how can we grow public consciousness about responsible services using telecoms infrastructure?"
He challenged the stakeholders to find answers to these and other nagging questions.