WhatsApp Launches Video And Voice Calls On Desktop Version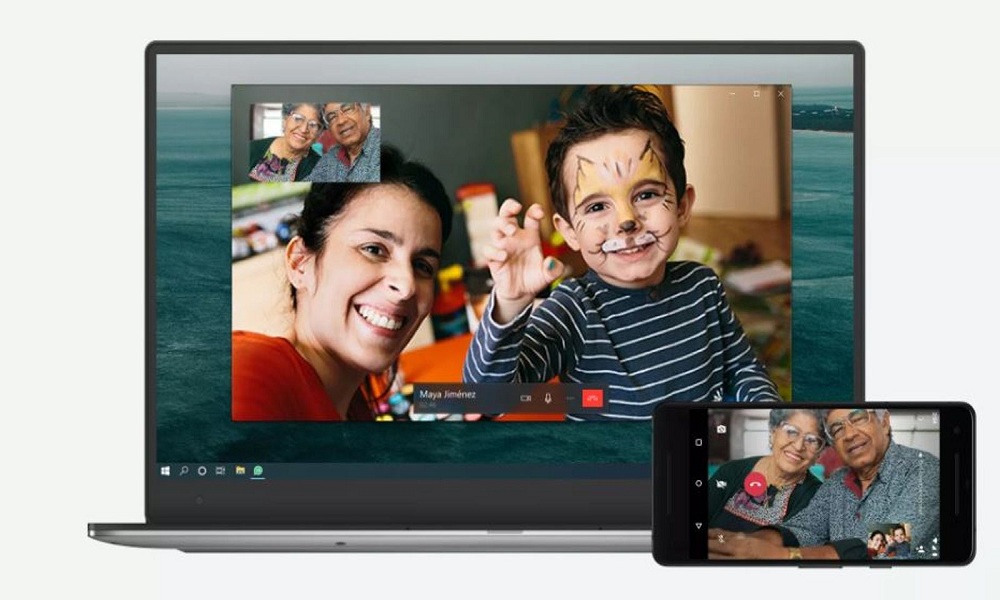 WhatsApp is allowing users to make video and voice call on their desktop for the first time, according to a report in Sky News.
The messaging service plans to rival the likes of Microsoft's Skype and Apple's FaceTime by offering people the chance to voice or video call on a larger screen.
WhatsApp said it made the move following a "significant increase" in people making calls on the platform during the coronavirus pandemic when other video calling services like Zoom have also seen huge spikes in popularity.
Group calls will still have to be made on mobile devices, but the Facebook-owned app has confirmed it is planning to expand its desktop offering to group calls in the future.
"Answering on a bigger screen makes it easier to work with colleagues, see your family more clearly on a bigger canvas or free up your hands to move around a room while talking," a WhatsApp spokesperson said in a blog post.
"To make desktop calling more useful, we made sure it works seamlessly for both portrait and landscape orientation appears in a resizable standalone window on your computer screen, and is set to be always on top so you never lose your video chats in a browser tab or stack of open windows."
It comes after a backlash over privacy changes on WhatsApp enforced by its parent company Facebook, which required a second attempt to get users to agree to them.
WhatsApp broke its worldwide record for voice and video calls on New Year's Eve 2020 when 1.4 billion people used the app to speak to their loved ones.
"With so many people still apart from their loved ones, and adjusting to new ways of working, we want conversations on WhatsApp to feel as close to in-person as possible, regardless of where you are in the world or the tech you're using," the company added.
Abu Dhabi Customs Services Is 100% Digital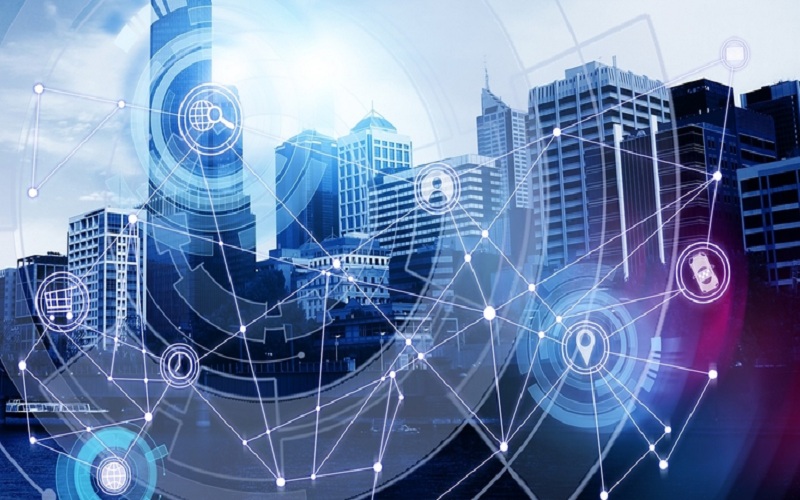 Abu Dhabi Customs has completed the digital transformation of all its services through the 'TAMM' platform, according to WAM.
The digital services provided by Abu Dhabi Customs include 40 integrated core services that reflect Abu Dhabi Customs' advanced infrastructure, operational flexibility and innovative technology.
Its digital services also enable the completion of digital payments for 18 services via the 'Abu Dhabi Pay' platform – an integrated digital payment platform within 'TAMM'.
The digitised platform can enable seamless transactions for investors, wholesalers and customs brokers, helping them to save time and facilitate the movement of trade.
According to Abu Dhabi Customs General Director Rashid Lahej Al Mansoori achieving 100% digital transformation will enhance the completion of customs transactions and facilitate the movement of trade and stimulate business and investment in Abu Dhabi.
He added that this development also supports Abu Dhabi government's efforts to accelerate the digital transformation of all government services to enhance sustainability and provide optimum customer service.
Abu Dhabi Customs' digital channels received more than 2.7 million visits during 2020, while more than 56,480 working days were saved for employees of government agencies.
The organisation's digital services are available in both Arabic and English and can be accessed by customers by entering the service using the digital ID.
TradeDepot Highlights Trends That Will Shape Nigeria's Retail Sector In 2021
TradeDepot, the Business to Business (B2B) eCommerce platform for consumer goods in Africa, has released new insights from its market data that highlights the trends that will shape Nigeria's retail sector in 2021. 
TradeDepot said in the report that the impact of the pandemic, rising inflation, border closures and other issues drove significant changes in behaviour for retailers, distributors and manufacturers in 2020.
As the sector settles into the new year, TradeDepot predicts that some of the main trends that shaped 2020 – particularly smaller packaging for consumer goods and increased spending on food and essential goods due to dwindling disposable income and people spending more time at home – will continue to influence behaviour across the market.
The retail sector is the third-largest contributor to Nigeria's Gross Domestic Product (GDP) and more than 90 per cent of the sector is made up of informal retailers.
TradeDepot has built a network of more than 50,000 micro retailers, working with global distributors and manufacturers like Nestlé, Unilever, GB Foods and Danone to make household supplies such as milk, soap, detergent and other essentials more accessible and affordable.
The top insights from TradeDepot's data include:
Key trends from 2020
-Across the retail sector, the pandemic led to an increase in store owners exploring alternative channels of reaching, acquiring and servicing customers – especially online and social media. Demand for TradeDepot's services increased by 500%, with a 300% increase in transaction value and volume on the back of the pandemic.
-Consumer buying patterns shifted slightly towards more food items, with growth in purchase of food and essentials as opposed to other categories. TradeDepot's data revealed a 10% increase in the overall contribution of food items to the distribution volumes, compared with 2019.
-In the drinks category, the lockdown impacted the ability of manufacturers and distributors to sell into bars, restaurants and clubs, which usually account for up to 60% of their revenue. As a result, many shifted their attention to Mom and Pop, convenience stores etc to cushion the impact.
-In the detergent category, price increases driven by inflation led many manufacturers to either introduce or expand production capacity for smaller packs (25g, 90g, 190g, etc) to drive more volume in the consumer segment of the market, which accounts for 65% of the market. The pandemic also saw the introduction of more hygiene-related products to help curtail the spread of the virus
What the trends mean for the Nigerian retail sector in 2021
-We foresee manufacturers adapting to rising inflation and dwindling disposable income by extending the trend of smaller packs to other product categories.
-Manufacturers will explore more alternative route-to-market channels with capabilities to build retail networks and offer logistics-as-a-service to mitigate the risks that come with serving new customer bases.
-We expect an increase in the number of challenger value brands and new market entrants offering lower-priced products in key categories as consumers get increasingly price-conscious and more eager to experiment with new, lower-priced products.
-We also anticipate a rise in products and services designed to help consolidate and improve the industry. There could be more competition higher up in the value chain with more platforms designed to provide auxiliary services like goods packaging and processing etc.
-With the pandemic still ongoing, we envisage that people will continue to take a cautious approach to mingle in crowds and will spend more time at home than in previous years, As a result, spending on food and essential goods is likely to increase
Challenges and opportunities for 2021
-There are challenges with data aggregation because it is a relatively new discipline in this space but so there's an opportunity for companies with the right capabilities to capture this and utilise it to cater to the audience. Structured access to short term inventory financing at minimal interest rates will also help stimulate growth.
-There are also challenges with infrastructure and logistics, which makes it difficult for store owners to meet the demands of the customers and grow their businesses.
-Access to working capital is still the biggest challenge most retailers face in trying to grow their business. There has been some progress with financial services for consumers in recent years and there is potential for many of the learnings to be adapted for retailers.
Onyekachi Izukanne, CEO and Co-Founder of TradeDepot said, "The retail sector is one of the strongest pillars of the Nigerian economy but the absence of data and verifiable insight often makes it difficult to assess the opportunities and challenges that abound in the space.
"The sector is also hampered by infrastructure and logistics issues that undermine the efforts of the industrious business owners. With some more support from the government, public institutions and private sector players, there is the potential to transform the Nigerian retail market and achieve a quick win for boosting the nation's GDP."
COVID-19: Young Nigerians, Other African Filmmakers Back UN Anti-Misinformation Initiative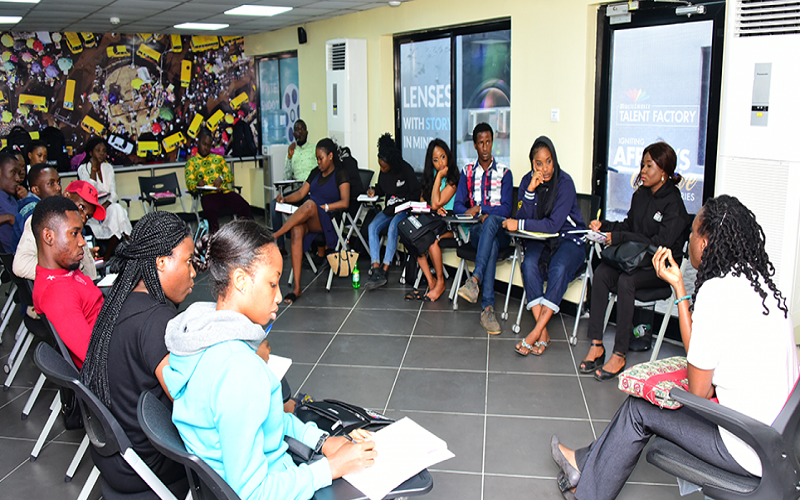 Seven short films aimed at combating COVID-19 misinformation have been produced by the 2020 cohort of the MultiChoice Talent Factory Academy, putting the talent of young African filmmakers to work on one of the world's current biggest challenges.
The films are part of the United Nations' Pause campaign, a wider behaviour change campaign that aims to create a new social media norm to help combat the rising impact of viral misinformation.
The short films will air on MultiChoice channels between 9 and 31 December 2020. The MultiChoice Group is providing the airtime as part of its ongoing support of the campaign.
The filmmakers, who are from Nigeria, Mozambique, South Africa, Uganda, Zambia and Zimbabwe, tackled the subject through a variety of approaches, often using humour and slang to deliver vital and punchy lifesaving messages that appeal to local viewers.
"We recognise the transformative power of media and the critical role we play to educate audiences about the dangers of misinformation through these short films, which have enabled us to share hyperlocal information with our audiences," says Caroline Oghuma, Executive Head: Corporate Affairs, MultiChoice Nigeria
The MultiChoice Talent Factory (MTF) is MultiChoice's flagship shared-value initiative launched in 2018 to ignite Africa's creative film and TV industries through training and skills development.
The MTF Academy is a 12-month fully funded training programme aimed at upskilling the next generation of passionate young film creatives.
As the first touchpoint of the shared-value initiative, the MTF Academy's one-of-a-kind curriculum is expertly executed under the guidance of regional Academy Directors Njoki Muhoho (East Africa hub), Berry Lwando (Southern Africa hub), Femi Odugbemi (West Africa hub) and Bobby Heaney (South Africa hub).
The Pause campaign is part of Verified, an initiative launched in May by the United Nations to communicate accessible science-backed health information in compelling formats and sharing stories of global solidarity around COVID-19.
Pause is the first global behaviour change campaign on misinformation to mobilise experts and researchers, governments, influencers, civil society, businesses, regulators and the media under a single message.
It is aimed at increasing media literacy to enable social media users to spot misinformation and stop themselves from passing it on.
The campaign is based on research that indicates that a brief pause significantly lessens the inclination to share shocking or emotive material thereby slowing the spread of misinformation.
It aims to reach a global audience of 1 billion globally, online and through partnerships, by the end of December.
"We cannot successfully tackle the pandemic without also addressing online misinformation. We're thrilled to be working with the talented young African filmmakers at the MultiChoice Talent Factory, who have brought such creativity and passion to this project.
"We hope young people across Africa will see themselves in these films and take action to help break the chain of misinformation by pausing before they share," said Robert Skinner, UN Senior Adviser for Global Communications.