Why In-House R&D Often Beats Acquired Tech When It Comes To Giving Customers Great Software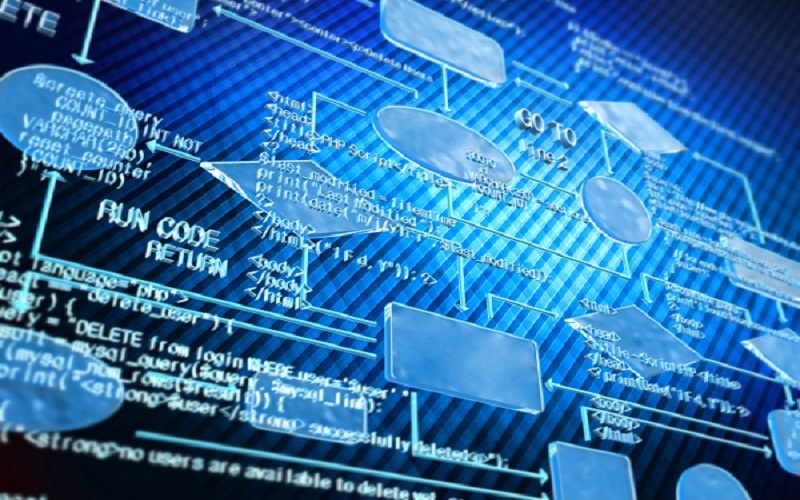 By Andrew BOURNE
When it comes to choosing technology providers for their businesses, CTOs and IT leaders have two options.
The first is adopting a 'best-of-breed' approach, which involves hand-picking several disparate apps and products by different vendors, each one serving a specific need effectively.
The second option is to take a 'single vendor/integrated stack' approach, choosing one tech provider who offers a suite of pre-integrated applications that addresses multiple business requirements in one go.
Customers today increasingly prefer the second option to streamline their business processes.
In a bid to cater to this demand for unified software suites, technology companies—especially those that provide best-of-breed apps, are racing to expand their capabilities.
Often, they do this through mergers and acquisitions (M&A), buying up apps to satisfy customers' growing needs.
While this approach has some appeal — most notably, it allows vendors to quickly secure market share without building something from the ground up — this is inherently flawed.
By making extensive use of M&As, software vendors risk ending up with a poorly integrated "Frankenstein's Monster"-style technology stack which falls short of the promise of application consolidation and doesn't really add value for customers.
The trouble with M&A – Cultural and technological integration issues
M&A activity comes with an array of complications, including culture clashes, redundancies, office politics, increased attrition rates, and tech integration challenges.
In fact, a 2016 Harvard Business Review article went as far to say that "M&A is a mug's game, in which typically 70% – 90% of acquisitions are abysmal failures."
Those failures ultimately impact the customer, by putting them in the same situation they'd be in if they were trying to work with a string of different products.
Even the biggest companies struggle when it comes to successfully integrating acquisitions. In the consumer space, users know this all too well.
Take Yahoo for example. When it bought Tumblr for US$1.1-billion in 2013, it thought it had a surefire winner on its hands.
Yahoo's idea was to strengthen its social media platform services by integrating Tumblr's blogs more tightly into its network using the former's personalization technology and search infrastructure.
Unfortunately, Yahoo never managed to properly integrate the micro-blogging social network and even stripped it of some of its most celebrated features.
Similarly, Microsoft's difficulties with Skype are well-chronicled.
Having acquired the peer-to-peer calling and messaging service for US$8.5-billion in 2011, Microsoft initially planned to integrate Skype's telephony architecture into its user communication platform and a few other services.
That integration took so long and had such flawed execution that consumer confidence took a massive hit.
As a result, when the Seattle-based tech giant launched Teams in 2016, it developed its own video-calling feature in-house instead of leveraging Skype's capabilities to ensure aesthetic consistency as well as a more streamlined fit among its enterprise collaboration solutions suite.
On observation, it is typically public companies that spend billions acquiring disparate technologies, in order to inherit massive customer bases and expand sales to satisfy investor demands for constant growth.
Unfortunately, when an acquisition fails, it's the customers who bear the brunt of incompatible integrations and broken user experiences.
Rather than banking on high-profile acquisitions that hold higher odds of failure, vendors that have their customers' best interests at heart could also consider investing in developing their own software and services.
The case for going in-house
Developing native technologies and building products in-house surely takes its sweet time.
Of course, an integrated suite of business solutions that's built on a unified tech stack can take even longer, and also religious investment across in-house R&D/innovation capacities, homegrown talent, and resource upskilling.
But the investment is worth the effort. Not only does it save big money and make things simpler, but it also projects trust and credibility, helping build long-lasting customer relationships.
Creating complementary applications from scratch also ensures that they contextually integrate with one another from the get-go.
It also provides a consistent look and feel in performance, making its customers more likely to accept the new product.
On the other end, customers too benefit from a set of applications that work in perfect unison to drive better organisational processes and improve collaboration.
When it comes to building great enterprise technology that lasts, therefore, it's much better for vendors to build in-house than to try and buy their way to growth and expansion.
***Andrew Bourne is Region Manager, Africa, Zoho Corporation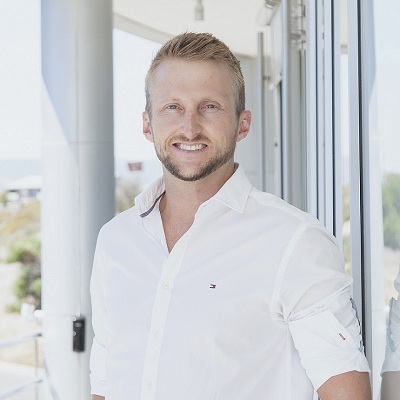 How LG Is Leading Next Generation Of ACs With ThinQ Technology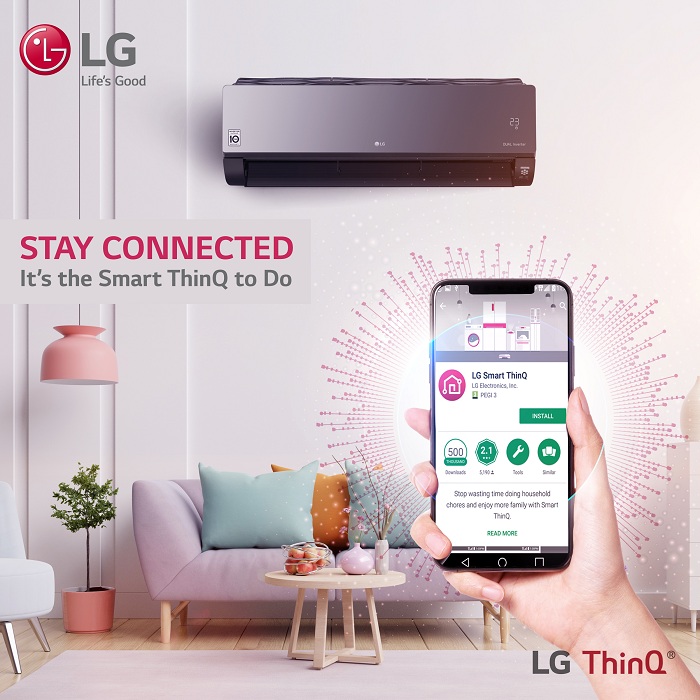 With the recent increase in the number of people working from home, the demand for energy-efficient and powerful cool air conditioners has risen exponentially across Africa due to unbearable heat caused by the weather, especially during the dry season.
But LG Electronics has remained one company that has been at the forefront of the next generation of innovative Residential Air Conditioning (RAC).
With a vision to provide differentiated customer value, LG over the last 20 years, has pursued earth environment preservation, sustainable social advancement, and improved the quality of life of all its stakeholders.
Based on customer needs, the electronics giants have varieties of Air Conditioner namely: GenCool, ArtCool and DualCool Premium Air Conditioners.
A few years ago, LG introduced its GENCOOL Inverter V that can work efficiently with small capacity generators. Specially designed for the Nigerian market, the AC comes with benefits such as affordability, energy efficiency and durability.
Unlike the conventional AC (i.e. ON/OFF types) which requires a big-sized generator to start the AC due to their high start-up electric power, LG's GEN COOL AC can be started with smaller generators due to LG's innovative inverter technology.
According to LG, for the normal mode, 1HP AC needs a 1.5 KVA generator while 1.5 HP requires 1.7KVA and 2HP needs 2.2KVA.
Thus, the LG GEN COOL Air Conditioner comes with the GEN Mode which allows for the use of a small capacity generator in areas where electric supply is insufficient, eliminating the need for a large generator. So with the AC's GEN Mode feature, you can minimize startup electric requirements.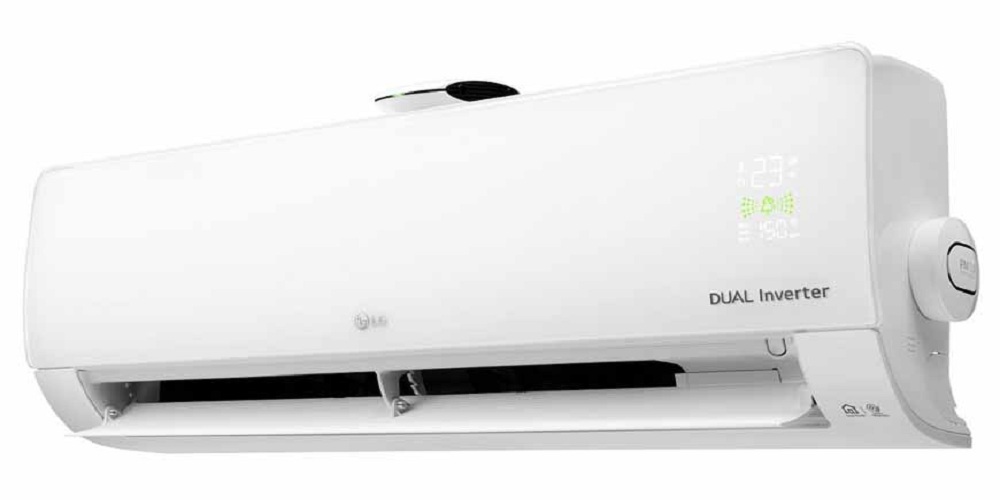 LG Smart AC features
The electronics giant has equipped its ACs with Smart ThinQ technology, which, as per the company, allows the users to control and monitor ACs at any time and from anywhere with an app on the phone. Apart from control, consumers also get filter cleaning notification and control multiple home appliances through smart ThinQ.
Hari Elluru, Head of Corporate Marketing, LG Electronics, West Africa Operations, said, "We have more number of future-ready ACs with Smart ThinQ (Wi-Fi) along with Amazon's Alexa and Google Assistant compatibility.
"We aim to offer the best air conditioning solutions to our consumers through a robust product portfolio supported by effective after-sales service. Which gives us the confidence to continue our last year's and the industry's first initiative of same-day installation."
Energy efficiency coupled with powerful cooling
The GenCool AC comes equipped with a Smart and Dual Inverter Compressor which reduces energy consumption by up to 60 and 70 per cent respectively.
The Dual Inverter Compressor motor has a wide rotational frequency and a higher speed cooling range than a conventional compressor, allowing the Air Conditioner to cool more quickly, last longer and run more quietly.
So no matter how high the temperature, the Air Conditioner distributes cool air immediately to every corner of the room. The unit has a 25 per cent larger skew fan which expels powerful blasts of air through its large outlet, optimally designed to fill spaces with cool air faster and farther.
Due to their twin-rotor, there is a faster cooling at a wider operating frequency or 'broader tonnage'. Hence, a dual inverter offers better cooling in terms of precision in temperature control due to variable tonnage and speed of cooling.
Optimal comfort and health care
Powerful cooling does not come at the expense of the user's comfort. With just a click of the "Comfort Air" remote button, the GenCool AC adjusts the vane angle to ensure that the out-flowing air does not blow directly to the user and cause sudden drops in body temperature.
The disturbance is also not an issue as the Air Conditioner operates at the world's lowest noise level thanks to LG's unique BLDC motor, skew fan technology and Active Low Vibration Control (ALVC) feature. It also maintains an incredible capacity for dehumidification to provide the most comfortable environment.
Health is one of LG's core considerations when creating new products. The Art Cool AC offers top-quality features in favour of the user's health and sanitation. Plasmaster Ionizer Plus, which disseminates over three million ions to sterilize and deodorize not only the air going through the AC but all surrounding harmful substances.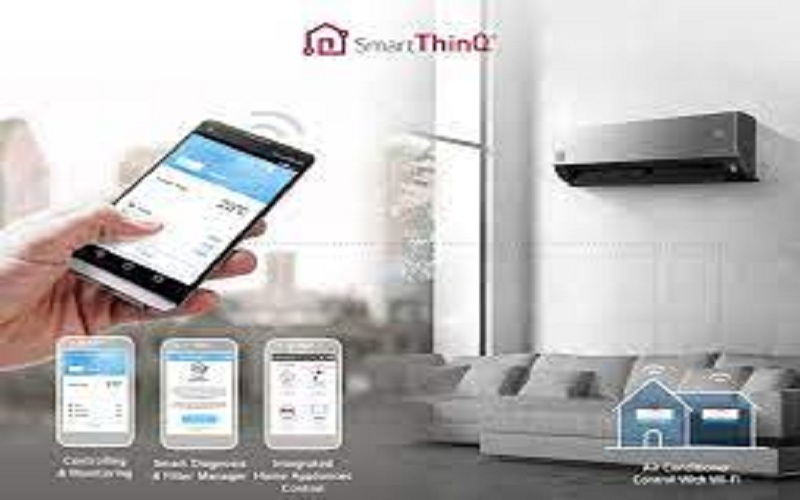 Next-level convenience
The installation has never been easier with the delicately designed installation elements of LG's Air Conditioner: simple packaging, installation plate improvement, installation support clip, wider tubing space, detachable bottom cover and a quick button for running tests.
Less Noise
Ordinary inverter AC uses a single cylinder-shaped rotary compressor. Since the operation of a single compressor requires high-speed rotation, it tends to generate a lot of vibration. This increases noise levels, especially when the shaft of the AC is whirring at full capacity.
The twin-rotary compressors in dual inverter ACs turn with a phase difference of 180 degrees, which promotes more stability when they are operating at full capacity. More stability means fewer vibrations and whirring and ultimately lesser noise.
Consistent with this strategy, LG provides a wide range of products for heating, ventilating and air conditioning. The company's industry-leading variable refrigerant flow (VRF) technology minimizes efficiency losses, provides sustainable energy savings and offers some of the lowest life cycle cost of any system on the market today.
AECF Launches US$1.2m Innovation Fund To Unearth Emerging Technologies
Fund seeks to support entrepreneurs using renewable energy to start or diversify existing businesses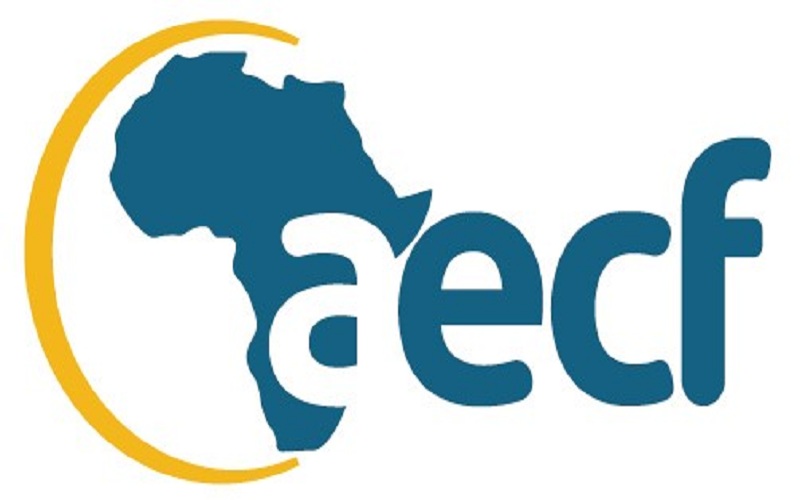 The African Enterprise Challenge Fund (AECF) has launched a US$1.2 million Innovation Fund to unlock the potential of renewable energy to create new business opportunities.
Businesses and entrepreneurs in Burkina Faso, Ethiopia, Kenya, Liberia, Mali, Mozambique, and Zimbabwe can apply for funding.
The fund is aimed at strengthening the market readiness of emerging innovations, as well as secure financial, technical, and networking support for taking existing proven prototypes to scale.
Solutions that reduce the negative impacts associated with the use of traditional cooking options at the household and institutional levels, build climate change resilience among communities and support productive uses such as water pumping, agro-processing, cooling, and refrigeration services are examples that the Fund seeks to support.
In applying, businesses and entrepreneurs will need to demonstrate how their proposed innovations will transform the livelihoods of low-income households through the creation of jobs and diversification of livelihoods.
Under the Sustainable Development Goals, the world has set an ambitious target of ensuring universal access to reliable and sustainable energy by the end of the decade.
But with half of the African continent without access to electricity, and two-thirds lacking access to clean cooking solutions, additional investment is needed to drive innovation and accelerate the uptake of modern energy.
The Innovation Fund builds on AECF's Renewable Energy and Adaptation to Climate Technologies (REACT) initiative, which was launched to support the private sector develop and expand its clean energy technologies to Africa's rural communities.
The Fund will invest in technologies that meet market needs as well as accelerating the development of existing solutions to better serve African communities and not technologies in the prototype stage.
Chief Executive Officer of AECF, Victoria Sabula, said, "The Innovation Fund is key to enhancing large scale transformation within local communities. Investing in affordable and accessible renewable energy solutions can create jobs, grow economies, and build more sustainable livelihoods.
"Through the fund, we hope to unearth new ways that renewable technology – be it domestic, communal, or commercial – can be used to generate income and create jobs," she said.
The deadline for the applications is 29th April 2021.
NITDA Pledges Support For Indigenous Startup That Developed Sexual Abuse Reporting App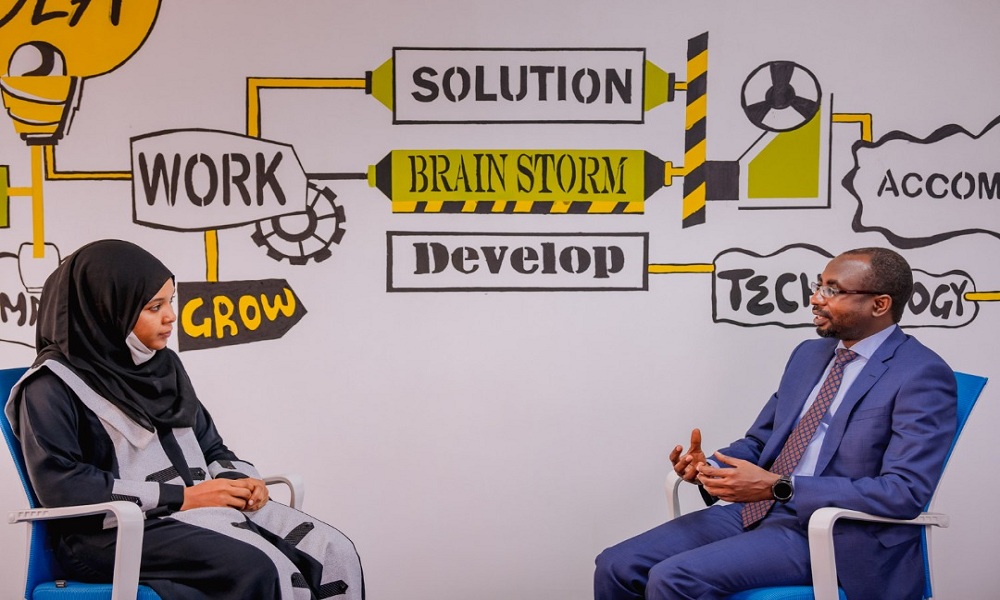 Director-General of the National Information Technology Development Agency (NITDA) Mallam Kashifu Inuwa Abdullahi has assured that victims of sexual abuse in Nigeria through ICT will have the opportunity of presenting their cases without fear of stigmatization.
Abdullahi gave this assurance Tuesday while receiving the CEO of Shamrock Innovation Hub, a women and youth-centric tech innovation hub that developed HELPIO, an android based application used in reporting sexual abuse.
The support came as a  directive of the Honourable Minister of Communications and Digital Economy, Dr Isa Ali Ibrahim (Pantami), that the National Information Technology Development Agency (NITDA) liaise with the young startup, mentor her, monitor her progress and support the system under the stipulated regulation.
Abdullahi commended Shamrock Innovation Hub for the exciting and laudable development in creating sensitization and awareness to sexually abused victims with the aim of supporting them and eliminating any form of stigmatization while at the same time, bring perpetrators of the heinous crime to justice.
He assured the hub of the Agency's support, mentorship and monitoring of their progress in line with stipulated regulations.
The NITDA DG advised the hub to evaluate their internal infrastructure size so that the Agency can examine possible areas of assistance, connecting the hub with a vast service provider for seamless integration and promised to provide solar panels to ease their operations.
With regards to awareness in rural areas, Abdullahi said that the Hub's sexual abuse reporting application will be given adequate publicity on the Agency's social media handles and the NITDA Impact weekly television programme, adding that the Agency will come up with a start-up innovation challenge to get the development of the application on iOS devices.
During the Hub's presentation, Abdullahi considered that a large amount of personal information will be collected in the investigation of sexual abuse cases and therefore, advised that it was necessary for the Hub to align with the standards of the Nigerian Data Protection Regulations.
He said that the Agency will link the Hub with a Data Protection Compliance Organization to ensure compliance with the regulations.
Miss Sa'adat Aliyu, the founder of Shamrock Innovation Hub who had earlier sought support from the Agency expressed delight and appreciation at the Agency's assurances of support and cooperation.
She said the HELPIO is a mobile application that provides a safe space for victims of sexual abuse and with the collaboration of relevant organizations like NITDA and other security agencies, the Hub will achieve its mandate of ensuring victims get absolute justice.
She sought support from NITDA for the provision of tools and resources which will help in the Hub's training programmes and promises to give details of solar panels needed to enable the Hub to reach its maximum productivity.