Trobexis Chooses MDXi To Deploy Applications In West Africa On Azure Stack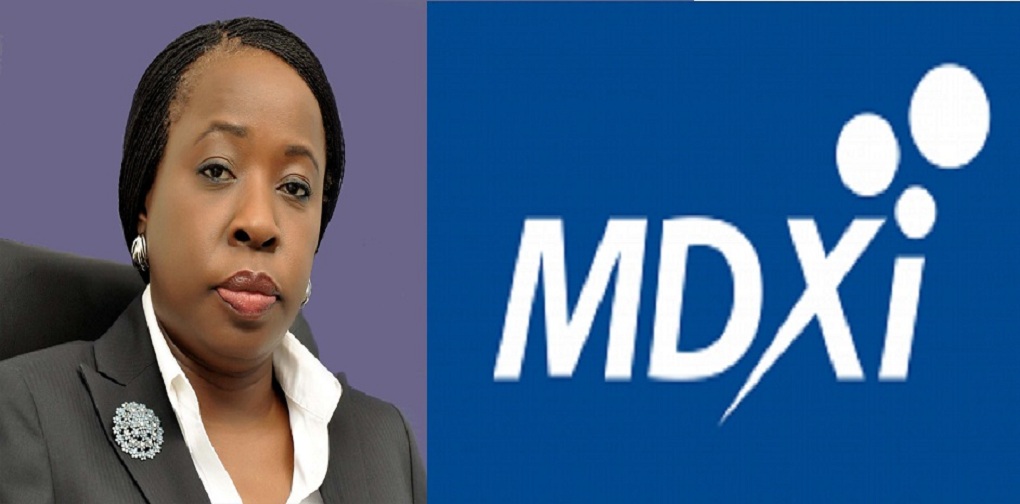 Trobexis an international logistic management solution company recently chose MDXi to deploy their solution for an international oil & gas company in Nigeria.
MDXi, a MainOne company is the largest commercial data centre in West Africa offering enterprise-grade colocation and cloud services across the region.
The company launched its operation in 2015 and currently provides colocation and Cloud services to a mix of the leading Banks and International Oil companies in Nigeria.
"We chose MDXi as our infrastructure partner because of the company's regional footprint and competitive pricing!
"A key differentiator is MainOne's presence in various West African countries and the opportunity to build a long-term strategic partnership," said Jonathon Tilsley, Director Trobexis PTY Ltd., Head Strategic Partnership Opportunities, EMEA.
Trobexis currently leverages the Azure Stack at MDXi to provide their Enterprise Workforce Logistics Management System application, TrobexisOne, to an International Oil Company with stringent data compliance standards, security and performance requirements.
For many businesses, remotely launching services in West Africa can be a daunting challenge.
Prior to the move to MDXi, the TrobexisOne application had been deployed in public Azure cloud infrastructure.
According to Jonathon Tilsley, deploying TrobexisOne at MDXi was a seamless experience.
"We deployed everything remotely without having any member of our technical team on the ground. The rollout was timely, and the plan was adhered to.
"Our experience deploying our TrobexisOne application at MDXi has been excellent.
"We have never deployed this application in a hybrid environment and the team was able to lead us down the path to help us achieve our desired outcomes.
"We got the application for the International Oil Company (IOC) ready before the live date," Tilsley said.
However, beyond deploying applications, maintaining world-class SLAs to customers requires a high degree of process integration and collaboration between teams.
Jonathon Tilsley explains that "From a support perspective, the MainOne team was very helpful; the response and support were very timely.
"Throughout the rollout of the application, the project has been excellently supported."
Nnamdi Azikiwe Int'l Airport Abuja Named Best Airport In Africa By ACI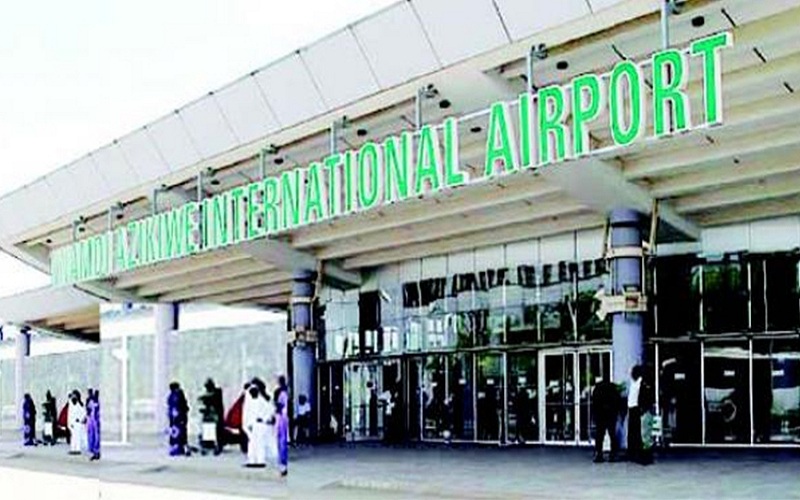 The Nnamdi Azikiwe International Airport Abuja has been awarded the Airport Service Quality (ASQ) Award 2020 as judged by their customers as the Best Airport by Size and Region (5 to 15 million passengers per year in Africa).
This award represents the Federal Airports Authority of Nigeria (FAAN) commitment to continuously improving customer experience across all Nigerian airports according to a statement by Henrietta Yakubu, General Manager, Corporate Affairs at FAAN.
"The recognition comes at a time when we are geared towards ensuring seamless airport facilitation with the opening of new terminals and upgrading of our current infrastructures across the board.
"Despite a turbulent year plagued by COVID-19 induced financial struggles, the authority has endeavoured to prioritize customer satisfaction while ensuring that health and safety remain topmost," Yakubu said in the statement.
FAAN MD/CEO, Captain Rabiu Yadudu accepted the award on behalf of the Authority and restated FAAN's commitment to ensuring the safety, security and comfort of passengers at all airports across the country.
BREAKING: Crowdyvest Exits EMFATO Holdings, Raises New Investment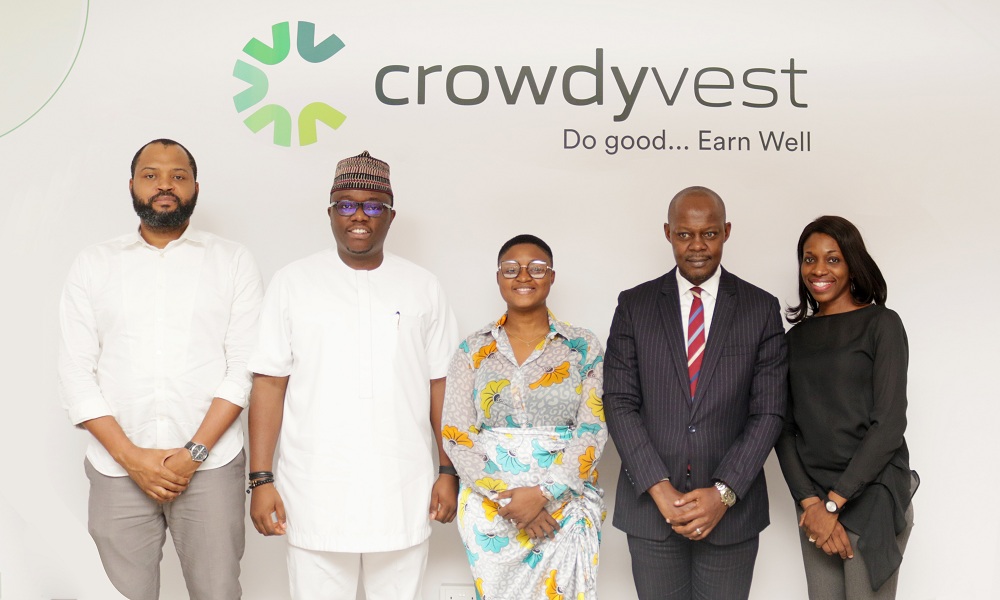 ……As Farmcrowdy Fully Leaves The Crowdfunding Space
EMFATO Holdings (owners of Farmcrowdy and investors in Plentywaka) have announced the exit of one of its portfolio companies – Crowdyvest, following up on new investments into the startup to grow as a digital savings company in Nigeria.
Crowdyvest, an impact-driven fintech platform, which was launched just over a year ago, has over 10,000 members who have used opportunities on its platform to sponsor projects in Agriculture, Real Estate, Transportation, Health and Education sectors.
Previously led by its Co-founder & CEO, Onyeka Akumah but today, along with the new investment, there is a change in its management of the company, with Tope Omotolani set to become its new CEO.
Onyeka Akumah explained that the change in leadership will not affect the management and staff of Crowdyvest as they will all be retained but hinted that there will be a new way Crowdyvest will operate.
Following this latest development, the one-year-old startup will set its sights on becoming a leading digital wealth and savings management company focused on a closed-community savings model under Tope Omotolani's leadership.
"I have taken this decision to move on as the CEO of Crowdyvest as a result of the new investment in the company which provides opportunities for proper scale in the coming months.
"Today, Crowdyvest will also exit fully from EMFATO Holdings and we are very happy about the new investors and to see how Tope will lead this business to new heights.
"Now, I can focus my energy on leading Farmcrowdy and Plentywaka as CEO of both companies into new markets in 2021.
"Tope is a strong and amazing leader and I see her leading Crowdyvest to become one of the go-to wealth management and digital savings companies in Nigeria within the next 3-5 years with her team.
"I wish her all the best and will continue to advise them on their journey when needed," Onyeka Akumah said.
DigitalTimesNG understands that with this change, Crowdyvest will no longer be an open crowdfunding platform.
An all-new Crowdyvest led by Temitope Omotolani will enter the Fintech industry fully with the launch of the Crowdyvest Savings Platform which gives savings options to over 10,000 subscribed users.
This savings platform will give its users a variety of plans to help build a savings culture based entirely on their pace, so they can reach their life goals faster.
Tope Omotolani will now lead the Fintech company, Crowdyvest to become a leading savings platform in Nigeria.
Farmcrowdy has in the past worked with Crowdyvest to crowdfund for farming projects.
Following this change, Farmcrowdy now fully exits the crowdfunding space with this sale and Crowdyvest will begin to operate a closed-community model for savings.
This new savings platform has been introduced with three new products. These platforms have been properly tailored to fit all categories of individuals, including the Millenials, Gen Z, Gen X, and Baby Boomers, and each of these products has its unique features and benefits. They are; Flex Savings, Vault Savings, and Pace Savings.
The company said in a statement that every saver enjoys the benefits of high-interest rates from 12.5% to 15%, zero bank charges, plans tailored for everyone, and effective and prompt customer service.
Nigeria DigitalSENSE Forum 2021 Gets June Date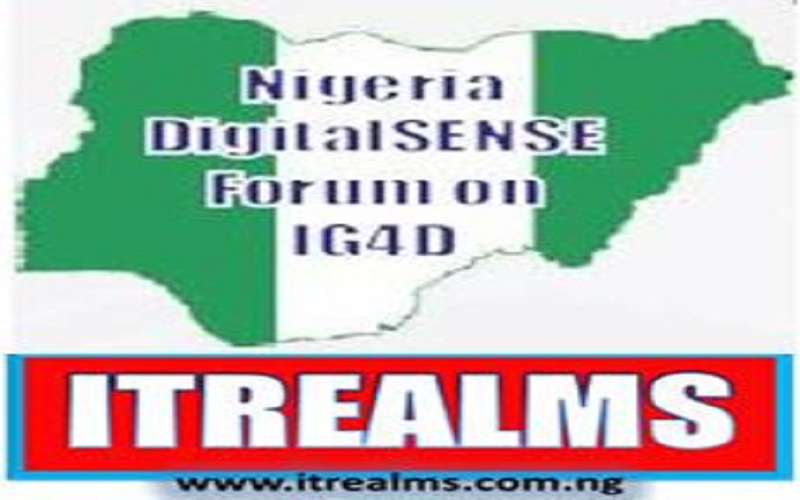 ITREALMS Media, organizers of the annual Nigeria DigitalSENSE Forum series, has unveiled the date for this year's edition.
Editor-in-Chief/Lead Consulting Strategist at ITREALMS Media, Mr. Remmy Nweke, who disclosed this at the weekend, said the management has approved Thursday, June 10, 2021, as the date for the yearly NDSF which borders on Internet Governance for Development (IG4D) and Nigeria IPv6 Roundtable respectively.
He also revealed that the main theme for 2021 is 'Digital Cooperation: Enhancing Multistakeholder Governance for Digital Economy.'
According to Nweke, nowadays, a paradigm shift has shown that the digital era brought inconceivable benefits alongside many challenges not limited to growing digital divides, cyber threats, and human rights violations more so, online.
"In order to lay a roadmap for the Nigerian stakeholders towards improving what has become digital cooperation, ITREALMS Media, through its digital rights initiative of the annual Nigeria DigitalSENSE Forum (NDSF) series will be exploring the theme for safer, equitable world with positive future on Thursday, June 10 by 9 am at the Welcome Centre Hotels, International Airport Road, Ikeja, Lagos," Nweke said in a statement.
The Nigeria DigitalSENSE Forum series is organised by ITREALMS Media and hosted under DigitalSENSE Africa (DSA), an At-Large Structure certified by the Internet Corporation for Assigned Names and Numbers (ICANN), in collaboration with critical stakeholders including regulators in the Information and Communication Technologies.
Nweke added that the Director of Publications at ITREALMS Media, Mrs Nkem Nweke would anchor by noon of the same day the Nigeria IPV6 Roundtable on 'Scaling up IPv6 in a post-COVID-19 pandemic.'
He further said that "the NDSF series motivates public discourse and create awareness on the technological cum business benefits of rapidly advancing technologies capable of impacting on ICT adaptation, Internet Governance, Internet Protocol (IP) addresses and domain name industry, their effects on the eco-system and offers first-class platform for industry networking."
He called on industry players to leverage this opportunity and take an active part in this year's edition so as to form the digital cooperation required for the digital economy to thrive.