Winners Emerge At Lagos Smart Meter Hackathon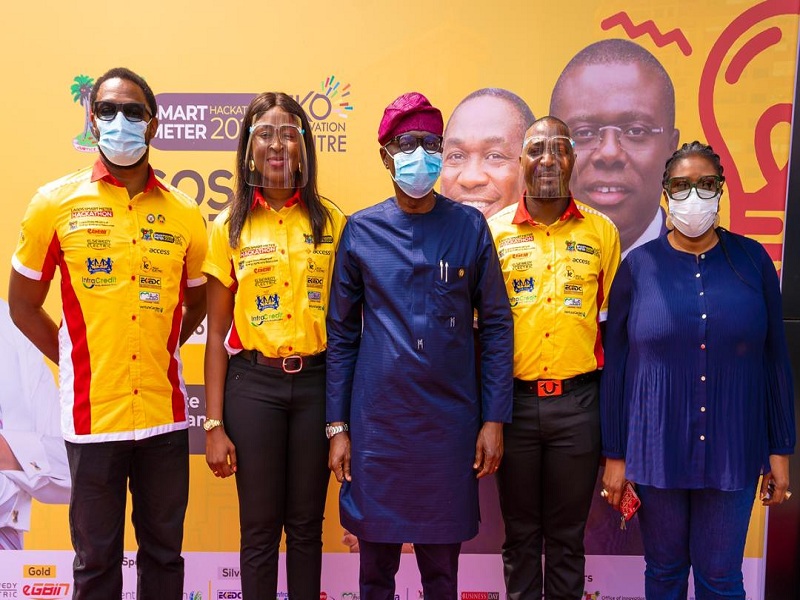 …As Sanwo-Olu Takes Giant Strides towards Affordable Electricity 
Two winners have emerged from the 3-Day finals of the Lagos Smart Meter Hackathon organized by the Lagos State Ministry of Energy & Mineral Resources, in collaboration with Eko Innovation Centre.
The two winners are Team Power Bit Crunchers from the hardware category and Team Zeena Platform from the Software group.
The two winners earned a combined prize money of N10 Million.
The winners and runners-up will also get working space at Eko Innovation Centre, while all ten (10) finalists will get mentorship opportunities, among other consolation prizes.
Mr. Olonma Ibrahim and Peter Okonma represented the hardware team, while Oluwasemi Oreoluwa and Adenitire Ayonikun represented the Software Team at the event.
Governor of Lagos State, Mr. Babajide Sanwo-Olu who spoke on the significance of the initiative at the announcement ceremony at Eko Innovation Centre, Ikoyi, Lagos, on Friday, September 18th 2020, said: "Today is a true hallmark in our administrations pursuit to improve the welfare of our people.
"As you are aware, a key pillar of our administrations T.H.E.M.E.S agenda is to make Lagos a 21st century economy and this Lagos Smart Meter Hackathon fits perfectly as it combines innovation, creativity and local capacity to deliver solutions that will improve access to electricity in Lagos."
Sanwo-Olu said that the settings, the mood and the aura at the ceremony "inspires creativity and innovation," and that he saw in the participants, vibrant energetic youthfulness "that inspires hope of brighter and bigger roles that technology and digitization would play in the country."
Speaking further, he said Smart Meter Initiative "is another demonstration of promise kept" by his administration as "it aligns with the administrations' T.H.E.M.E.S agenda to make Lagos a 21st century economy," noting that the result of the initiative would drive local capacity that would find home grown solutions to solve our challenges, which "is a great move in transforming the electricity sector in the state."
Governor Sanwo-Olu promised that his administration would continue to support this initiative and that the outcomes of today's programme has inspired his administration to do even more to drive local capacity and find home grown solutions, while taking advantage of global opportunities to solve our challenges.
"The young people in Lagos and Nigeria have proven to be hardworking and brilliant and we will do all we can to support them through our various ministries, agencies, enabling policies and incentives," he stated.
He encouraged all participants, especially those that were not declared winners to never give up.
"Everyone," he said, "is a winner, someone must just be declared winner to fulfill all righteousness."
He urged them to continue to persevere and improve, as his administration, through mentorship and other incentive, "is always ready and elated to support and collaborate in creative and innovative ideas that would improve living standards and grow the economy."
Deputy Governor of Lagos State, Dr Kadiri Obafemi Hamzat, in his own remarks, noted that "The Lagos Smart Meter Programme is an important way for the Lagos government to demonstrate its commitment to improving access to reliable and affordable smart meters to increase the living conditions of our people.
"Therefore, the Lagos Smart Meter Hackathon which is driving local talents to explore innovative and affordable ways to deliver smart meters for Lagos and Nigeria is a key priority for our administration and we truly appreciate the support of all the sponsors and partners of this initiative."
Doja Ekeruche, Advisory Board Member of Eko Innovation Centre, disclosed that curating the Hackathon is in line with the centre's purpose of leveraging innovation and technology in solving poverty and other challenges in Africa.
She stated that the output of the Hackathon will contribute significantly to solving the challenges of the power sector, while also serving as an inspiration to local tech-talents in Nigeria to develop innovative solutions that will transform the future of Nigeria.
Ekeruche highlighted that local solutions are needed to help the country solve its challenges locally rather than consistently looking for foreign ideas which do not necessarily fit our local situation.
In this vein, she assured that Eko Innovation Centre would not rest on its oars in unveiling innovative minds and remains resolute in taking local ideas from concept to commercialisation.
Participants described the three-day final as quite revealing and exciting, a position affirmed by the judges, participants and attendees.
According to Mr. Ade Bajomo, Executive Director, IT and Operations of Access Bank, representing the Managing Director, Mr Herbert Wigwe, "the great efforts by the Lagos State Government at improving access to electricity has  received a major boost by this initiative."
Wigwe, who said that Access Bank would always support creative and innovative ideas, stated that he "is excited as Africans were striving hard to find local solutions to local problems, leveraging on local solutions."
He said "this is a revolution that should not be missed, adding that all of us must all come together to support and nurture it."
On the journey that climaxed in the finals, winners emerged after a competitive pitch process which saw five finalists from both hardware and software categories respectively compete for the combined prize money.
Although Lagos state Government initially committed the sum of 7million Naira to appreciate the winners for their efforts before progressing to commercialization, Governor Babajide Sanwo-Olu, Engr. Kola Balogun, Chairman, MOMAS Electricity Meters Manufacturing Company Limited and Bunmi Akinyemiju, CEO, Venture Garden Group, all contributed N1 million each to raise the total prize money to N10 million. Chantelle Abdul, CEO MOJEC International also contributed N2 million for the runners-up.
Launched July 30th, 2020 by the Lagos State Governor, Babajide Olusola Sanwo-Olu, the Lagos Smart Meter Hackathon is an initiative of the Lagos State Ministry of Energy & Mineral Resources aimed at providing affordable electricity meters to the populace by facilitating the design and production of meters that will accelerate efforts towards achieving improvement in energy distribution, monitoring and prevention of revenue leakage.
Over 60% of Lagosians and Nigerians are estimated to be unmetered due to unavailability and the high cost of meter acquisition, explaining why the Lagos State Government is therefore, leveraging bright local talents to design and produce affordable smart electricity meters.
The convener of the Lagos Smart Meter Hackathon, the Honourable Commissioner for Energy & Mineral Resources, Lagos State, Mr. Olalere Odusote said that the Hackathon received 274 registrations, 127 of which bid in hardware category, as against 147 competed in software group.
Impressively, 65 hardware and software prototypes were submitted by applicants.
The shortlisted five finalists from hardware category were: Cosmo Automation, Smart Energy, Techwizard, Power Bit Crunchers and Gadozz Electricals.
The five software finalists were: Vectorians, Zeena Platform, Magnitronics Chosen Soft Tech and Gideon from Lagos, Enugu, Kaduna, Benin and Oyo State respectively.
Speaking on the high points of their respective prototype designs, Team Zeena Platform stated that their smart meter software solution could fix tariffs and usage restrictions to guide electricity consumption by users.
"Administrators can control pricing, check working meters, energy consumption and perform oversight functions. Our database will run on blockchain technology and data security of users is assured," the team said.
Power Bit Crunchers, winners in the hardware category team explained that their prototype smart meter can be monitored and controlled remotely, with additional tamper proof functionalities which protects against bypass and other fraudulent activities.
The Lagos Smart Meter Hackathon 2020 received entries from across the country and was convened by the Lagos State Ministry of Energy & Mineral Resources and curated by Eko Innovation Centre.
It was sponsored by Access Bank Plc, Egbin Power, Ikeja Electric Distribution Company, Mojec International, Eko Electric Distribution Company, MOMAS Electricity Meters Manufacturing Company, ElSewedy Electric, Royal Power & Energy, Venture Garden Group, and InfraCredit, Axxela Limited.
It was supported by The Lagos State Office of Innovation and Technology, Lagos State Employment Trust Fund (LSETF), Africa Fintech Foundry (AFF), the Nigerian Electricity Management Services Agency (NEMSA), the Nigeria Energy Support Program (NESP) implemented by the German International Development Corporation (GIZ), Oracle, IBM, General Electric, Business Day and Accelerate TV.
MasterCard Hikes Interchange Fees For UK Online Purchases From The EU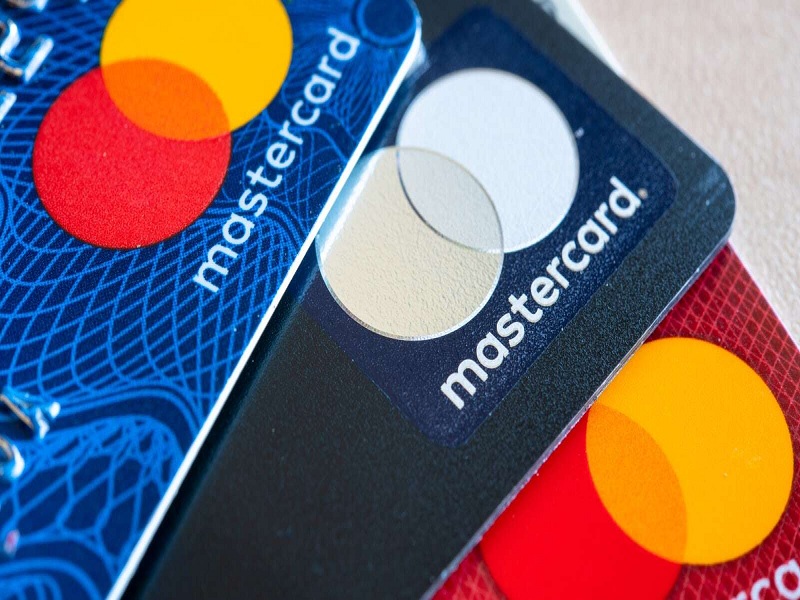 MasterCard has imposed a five-fold increase on credit card interchange fees charged for UK online purchases from the EU, following Britain's withdrawal from the European Union.
Prior to Brexit, UK merchants and cardholders benefitted from a 0.3% cap on credit card interchange fees imposed by the European Commission.
But with the country withdrawing from Europe, these fees will increase to 1.5%, as payments between the UK and the European Economic Area are now deemed "inter-regional".
The fee for debit card payments is also set to rise from 0.2% to 1.15%.
The increase in fees is another blow to UK merchants and consumers as they grapple with reams of red tape covering VAT and customs charges for exports and deliveries to European markets.
MP Kevin Hollinrake, who chairs the all-party parliamentary group on Fair Business Banking, said the move "smacks of opportunism."
"I would urge the regulators to step in as a matter of urgency to ensure that financial institutions do not use Brexit as an opportunity to hike up costs that consumers will ultimately bear," he told the FT.
**Finextra
Visa Joins CaixaBank, Global Payments And Worldline Startup Programme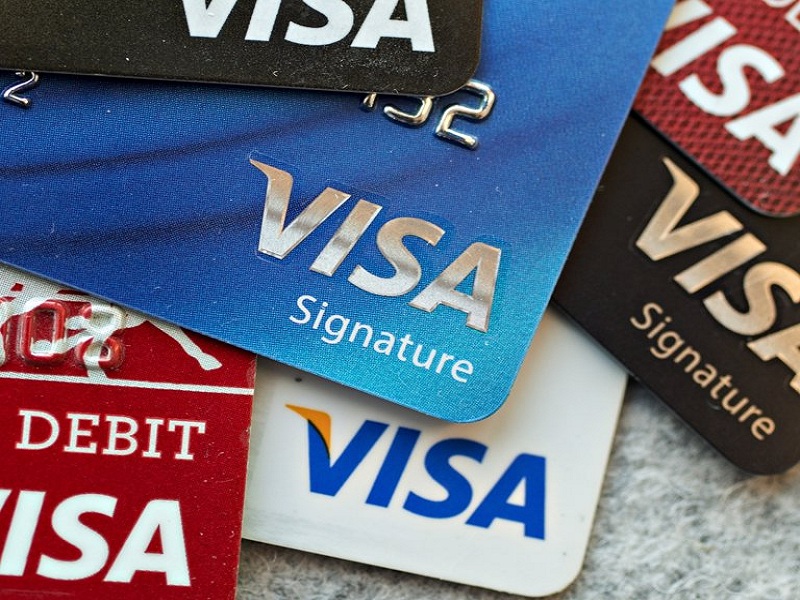 Visa has joined Zone2boost, an investment startup programme created by CaixaBank, Global Payments and Worldline, according to a finextra report.
Visa joins the international innovation initiative following its first year of activity with more than 300 start-ups assessed, eight start-ups incorporated into its acceleration programme and a committed investment volume of €800,000.
Companies receiving investments span a wide range of financial and e-commerce activities, driving innovation through the use of cutting edge technologies like blockchain and AI.
Visa will contribute to the programme by helping selected startups to scale and enrich their products and by contributing to investment funding.
Eduardo Prieto, managing director of Visa in Spain, comments: "At Visa, we continually evaluate technology of all kinds, especially those that have the potential to improve our clients' digital payments user experience.
"So we are looking for investments that really extend our reach to the global commerce ecosystem and Zone2boost is a great opportunity to identify new collaboration prospects."
The time period through which the entrepreneurs are supported varies from six months to two years, throughout which the new companies may evolve from very early stages to a level that can allow them to successfully access the market through A and B investment rounds.
In total, Visa, CaixaBank, Global Payments and Wordline intend to invest €3 million through Zone2Boost by 2022.
Pula, African InsureTech Platform Closes $6mn TLcom-Led Series A Fundraise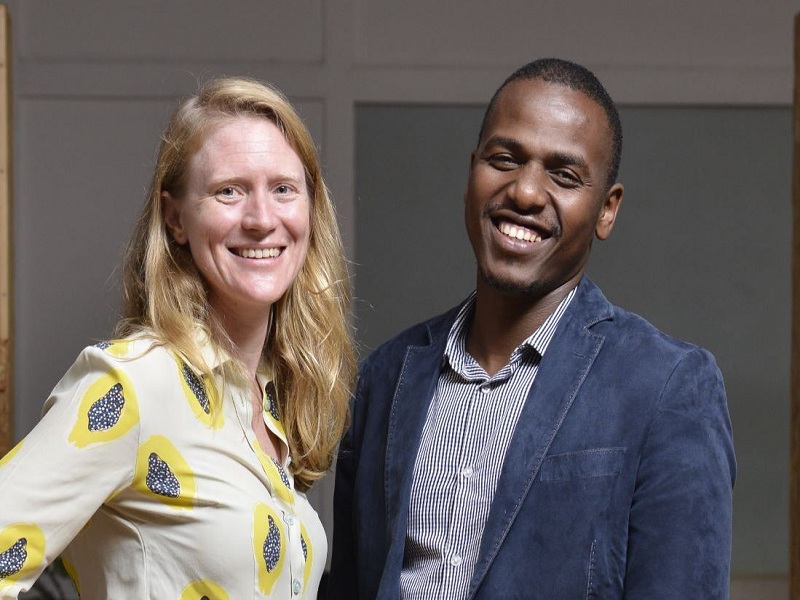 Pula, an African InsureTech service provider startup that specialises in digital and agricultural insurance to derisk millions of smallholder farmers across Africa, has closed a $6mn Series A fundraise led by TLcom Capital, with the participation of Women's World Banking.
The new investment will be used to scale up operations in the company's existing 13 markets across Africa.
Currently, Pula has impacted over 4.3mn farmers on the continent and the new funding will also help propel its expansion into Asia to power resilience and profitability for Asian smallholder farmers.
Launched in 2015 by Rose Goslinga and Thomas Njeru, Pula designs and delivers innovative agricultural insurance and digital products to help smallholder farmers endure climate risks, improve their farming practices and bolster their incomes over time.
For smallholder farmers in emerging markets, the traditional method of calculating insurance through farm visits is often unaffordable for farmers, meaning these farmers are often neglected from financial protection against climate risks.
Through its Area Yield Index Insurance product, Pula leverages machine learning, crop cuts experiments and data points relating to weather patterns and farmer losses to build products which cater for a variety of risks including drought, excessive rainfall, pests and diseases.
The company's key clientele include the likes of the World Food Programme, Central Bank of Nigeria, Zambian Government & the Kenyan Government.
Pula has also launched an NDVI Livestock insurance as an offering for livestock farmers.
Co-Founder and Co-CEO at Pula, Rose Goslinga, says "When Thomas and I launched Pula in 2015, we had one goal in mind – to build and deliver scalable insurance solutions for Africa's 700mn smallholder farmers and with our latest funding, now is the time to break into new ground.
"In our five years since launching, we've built strong traction for our products but the fact remains that across Africa and other emerging markets, there are still millions of smallholder farmers with risks to their livelihoods that have not been covered.
"In the midst of a global pandemic, farmers need assurances now more than ever and with this in mind, it's time to scale up. Having TLcom Capital and Women's World Banking along on the journey with us opens up many more opportunities as we build across the continent and beyond."
Through its partnerships with banks, governments and agricultural input companies, Pula is at the centre of an ecosystem which provides insurance to smallholder farmers and has amassed 50 insurance partners, as well as six reinsurance partners.
In December 2020, the startup was named as the "InsurTech of the Year" at the African Insurance Awards 2020 held in Lagos, Nigeria.
As part of the new fundraise, TLcom's Senior Partner, Omobola Johnson will join Pula's Board.
Maurizio Caio, Managing Partner and Founder at TLcom Capital, states: "In Pula, we found a company addressing a hugely underserved market in one of Africa's key drivers of growth and with this, an opportunity for major economic upside.
"The potential for the insurance market for smallholder farmers in Africa is huge and under the leadership of Rose and Thomas, Pula has rapidly established a strong presence throughout the continent and has a number of high-profile clients on their books.
"We are confident of Pula's potential for growth in spite of the pandemic and look forward to partnering with them as they execute the next phase of their journey."
Christina Juhasz, CIO at Women's World Banking, also states that "Given the legions of women engaged in small-hold farming and securing the food supply for communities around the globe, Women's World Banking is delighted to partner with Pula Advisors in providing them financial safety nets against the risks of pests, disease and climate change".
In 2018, Pula announced the close of its $1mn seed round from Rocher Participations with support from Accion Venture Lab, Omidyar Network and several angel investors.
Previous funders have included the Bill & Melinda Gates Foundation, Mulago Foundation and Mercy Corps Social Ventures and the company presence in Africa currently extends to Senegal, Ghana, Mali, Nigeria, Ethiopia, Madagascar, Tanzania, Kenya, Rwanda, Uganda, Zambia, Malawi and Mozambique.