YouTube CEO Wojcicki To Step Down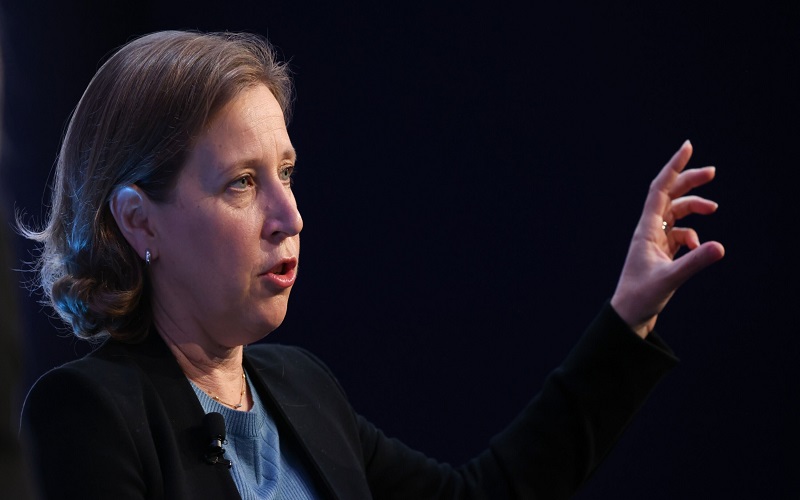 Susan Wojcicki has announced that she is stepping back from her role as the head of YouTube to focus on her family, her health, and personal projects.
Wojcicki became CEO of YouTube nine years ago, taking over from Salar Kamangar.
She will be succeeded by Neal Mohan, YouTube's chief product officer, who first came to Google in 2007 with the acquisition of DoubleClick.
Wojcicki joined Google 25 years ago, working in a number of roles.
She managed, marketed and co-created Google Image Search, led Google's first Video and Book search, as well as early parts of AdSense's creation, worked on the YouTube and DoubleClick acquisitions and served as senior vice president of Ads.
The executive will stay on in an advisory role across Google and Alphabet to help ensure a smooth transition.
Inuwa Seeks Regional Collaboration Against Cyber Threats In Africa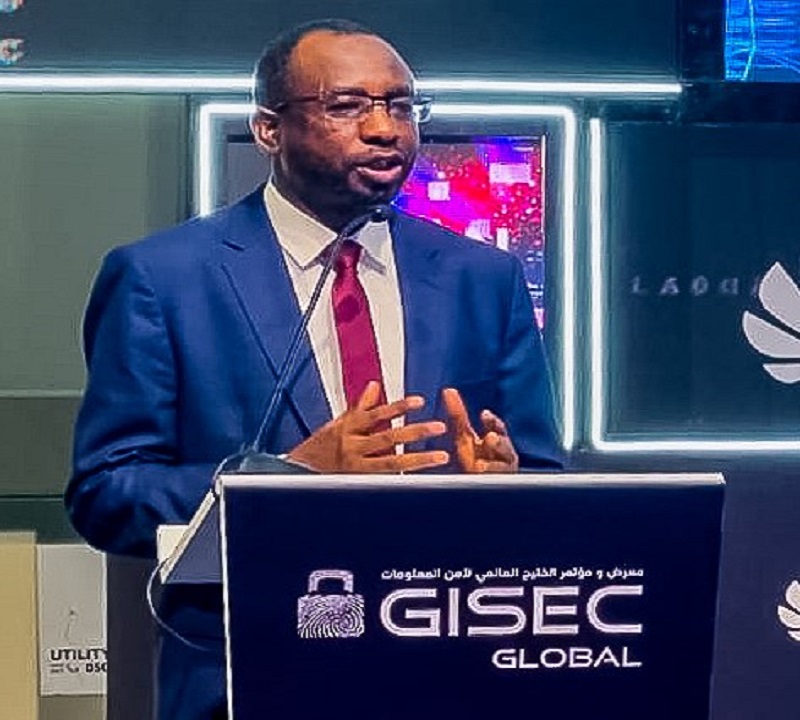 The Director General, National Information Technology Development Agency (NITDA), Kashifu Inuwa, has called on governments to be resilient in minimising the impact of cyberattacks on African Nations' operations of critical infrastructure, national security, reputation, and economy.
Inuwa said this while speaking on 'Strategies for Boosting Africa's Cyber Resilience' at the ongoing GISEC Global, a leading gathering ground for the cybersecurity community, in Dubai, United Arab Emirates.
The DG said that to protect citizens and assets and genuinely harness the benefits of increasingly complicated digital reality, Africa cannot afford to be apathetic towards cybersecurity, adding that with the right strategies and approaches, Africa can enhance its cybersecurity posture and build resilience against cyberattacks.
"African nations must work collaboratively to build and implement robust, inclusive, and proactive cyber resilience methodologies and comprehensive approaches to the identification and mitigation of critical vulnerabilities.
"This includes encouraging the exchange of collective knowledge and intelligence on cyber threats and promoting international cooperation in responding to cybercrime," he said.
The DG further cited a Check Point Research Report of 2022 that says African countries experienced an average of 1,848 cyberattacks per week, per organisation in 2022, compared to 1,164 globally.
The same report cited Nigeria, the most populous African country, as accounting for the largest number of users, with over 100 million internet users, followed by Egypt with 76 million and South Africa with 41 million.
However, these countries, along with Kenya, also account for 60% of the $4 billion annual cost of cybercrime in Africa.
According to Inuwa, "despite these challenges, Africa's digital transformation projects are gaining momentum, with online shoppers reaching almost 390 million and social media users reaching over 380 million in 2022.
"This growing accessibility is due to increasing mobile device adoption and improved telecommunication systems. However, the increasing threat of cyberattacks puts our socio-economic security at risk locally and internationally."
Inuwa added that it is imperative that all governments prioritise cybersecurity and take the necessary measures to strengthen their digital defenses to protect citizens from the threats posed by online attacks.
Citing Africa Centre for Strategic Studies Report, Inuwa said "Only 15 African countries have completed national cybersecurity strategies, which lay out strategic objectives and assign government-wide responsibilities for cyber threat monitoring and response."
To boost Africa's cyber resilience, Inuwa said countries must adopt several key strategies including understanding the current cybersecurity landscape in Africa; creating and implementing comprehensive and multi-stakeholder policies and legal frameworks to ensure accountability and incentivise investments in cybersecurity measures.
They should also close the cybersecurity talent gap by investing in training and development programmes to equip their workforce with the necessary skills and knowledge to protect themselves and their organisations against cyber threats.
"We need to invest in the development of robust cybersecurity technologies such as firewalls, intrusion detection systems, and endpoint protection. These tools can help detect and prevent cyberattacks before they cause significant harm.
"Both the government and private sector must play a role in providing institutional support for cybersecurity, including the creation of dedicated cybersecurity agencies and units, as well as public-private partnerships that allow for the sharing of resources and expertise.
"We must prioritise regional partnerships and cross-border cooperation to combat cyber threats, as they do not respect geographical boundaries. This can include African countries working together to formulate and implement effective responses to cyberattacks and share best practices.
"Finally, national cyber-response plans and specialised Computer Emergency Response Teams (CERTs) for critical infrastructure sectors are essential in ensuring cyber resilience. These plans should outline the procedures and protocols," he said.
Free Digital Marketing Course: New Spots, MasterClass Available By Aleph CEO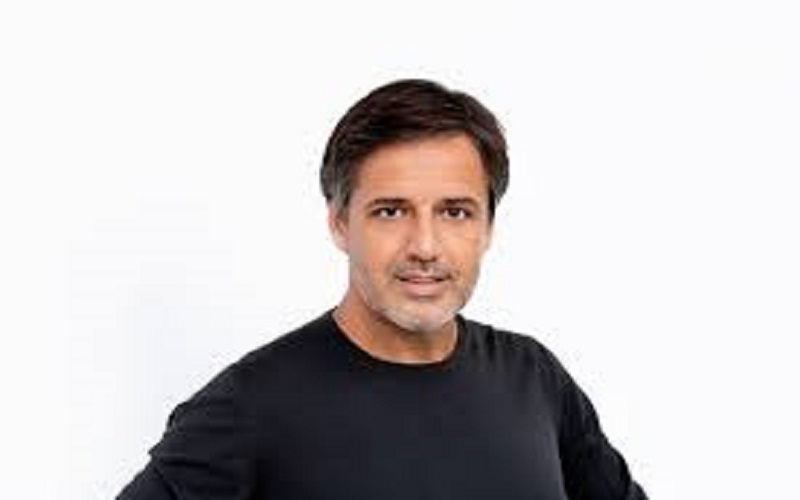 Aleph, a global partner of the world's leading digital platforms, has announced the opening of a new opportunity to take the Digital Ad Certificate, a free and fully online training that allows graduates to certify in digital marketing to enter a growing industry.
This opportunity, according to the company, will include a MasterClass by Gaston Taratuta, CEO and founder of the company, who will share the learnings of his path to being selected as the world's best entrepreneur in 2022.
This free 90-minute MasterClass will be live and online on March 23rd at 7 pm Nigeria time. Interested individuals can register through this link.
The talk, titled "How to be an entrepreneur in the digital world," will include Taratuta's experience – which started with his own investment and ended with a company present in 115 markets – the story of "How to make soup with stones," and a Q&A session.
The MasterClass is part of the Digital Ad Certificate, a global free online training and certification program in digital marketing aimed at people without prior experience.
In addition to specific content, the training includes a cooperative learning methodology focused on teamwork, which generates constant exchange with the other people taking the classes.
More than 7,000 students in 100 countries participated in the proposal, with a satisfaction ratio of 9.2 out of 10, according to surveys conducted with the students. The goal is to certify 50,000 people worldwide.
At the end of the course, students receive a certificate from Aleph, which also shares the profiles of the graduates with the thousands of clients it has globally.

The training lasts three months and includes theory, information on various platforms, cases, assignments, and MasterClasses.
"When I started my path, I experienced difficulties accessing digital education, which is why we decided to make the Digital Ad Certificate available to everyone.
"This MasterClass summarizes my entrepreneurial journey and aims to inspire more people to get involved in digital marketing, one of the fastest-growing industries in the world that offers enormous development opportunities for individuals, small and medium-sized enterprises, and even economies in the region," explained Gaston Taratuta, CEO and founder of Aleph.
With only $5,000, Taratuta founded IMS, the first company in Aleph's portfolio, in 2005. The company quickly became a partner in the region of digital firms from Silicon Valley, which were starting to show their potential and appeal as platforms for brands.
In 2010, five years after its creation, IMS already had offices in Argentina, Brazil, Mexico, and Colombia and was consolidating its position alongside major digital platforms and collaborating with companies seeking new levels of attraction.
In 2017, with the acquisition of Httpool, the company embarked on a journey beyond the limits of the Americas, which was consolidated with the creation of Aleph Group Inc, a global company that in 2021 achieved unicorn status with a market valuation of over one billion dollars and a presence in more than 115 markets.
In 2022, Gaston Taratuta was selected as the "EY World Entrepreneur of the Year 2022," a global competition for entrepreneurs that includes businessmen from more than 60 countries.
"Our goal as a company is to universalize access to digital advertising to unlock economic development worldwide. To achieve this, we need many more people with technical knowledge in digital marketing, and that is why Digital Ad Certificate is a great opportunity," added Taratuta.
HP Unveils Smart Tank 5000 Series Printing Solution In Nigeria
…The sustainably designed HP Smart Tank 5000 series delivers a smarter, more connected, and intuitive tank experience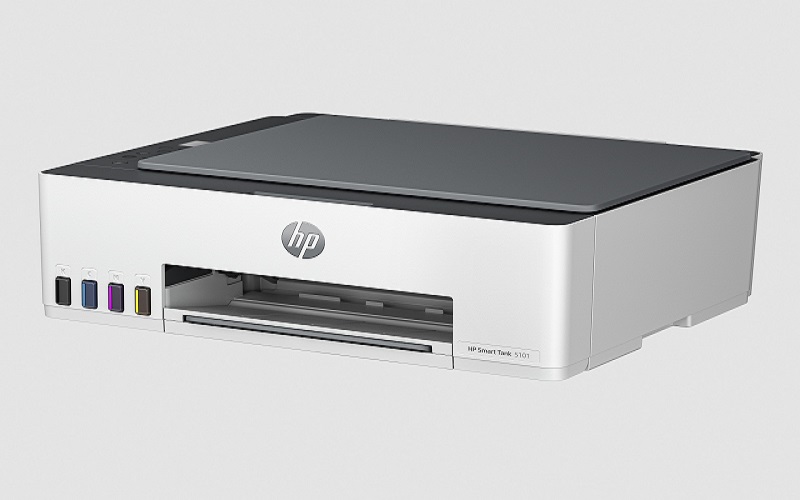 HP on Wednesday unveiled a new Smart Tank printer series, the latest ink tank in HP's tank portfolio, designed for the everyday needs of home users looking for an easy-to-use, sustainable printing solution. 
"As individuals and families strive for more environmentally-conscious lifestyles and households, they want smart, eco-friendly experiences for their printing needs – from school projects to work documents," said Emmanuel Asika, Country Head at HP Nigeria.
"With the addition of the HP Smart Tank 5000 series, people who print a lot at home have access to a range of high quality, reliable and sustainable printing solutions, tailored for their exact needs."
Sustainably designed, using 45% post-consumer recycled content, the new HP Smart Tank 5000 series comes with EPEAT Silver and Energy Star certifications.
It also boasts of energy-saving Auto On/Off Technology – with no extra effort needed from users and has a no-waste tank and spill-free recyclable bottles.
In addition, the Best-In-class HP Smart App offers intuitive smart-guided buttons to guide through everyday print, scan, copy, and fax tasks. As one of its key features, it automatically detects IDs and prints with the ID copy button.
The new printer also comes with self-healing Wi-Fi and better mobility with Smart App and Smart Advance, getting faster and more reliable connections.
Equipped with convenient ink management, the Smart Tank printers easily monitor and maintain ink levels with ink sensors and have an in-built HP Wolf Essential Security to protect sensitive information.