Zeta-Web Introduces Z-Force, A Low-Priced, Reliable & Superfast Internet Solutions For Homes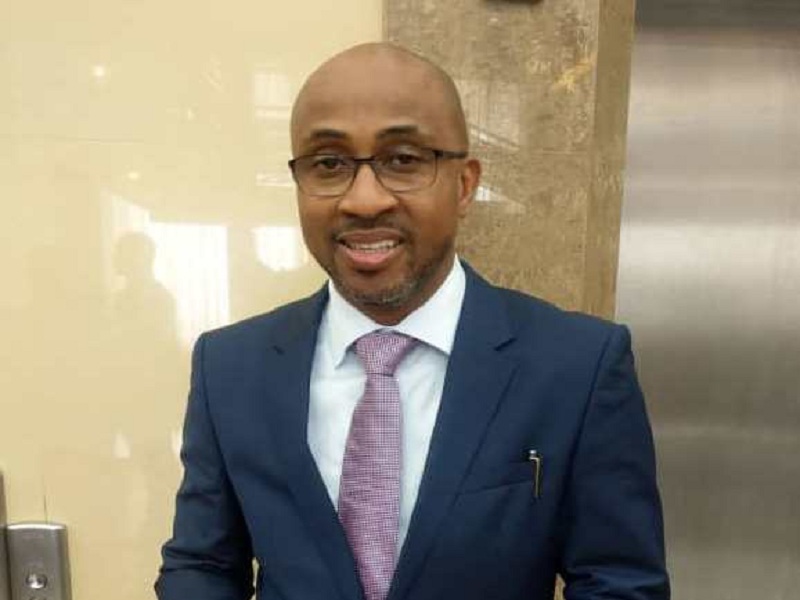 Zeta-Web Nigeria Limited, a Lagos-based indigenous Information Technology (IT) firm, has reiterated their commitment to bring robust broadband and internet solutions that would ease productivity for Nigerians in the post-Covid 19 workplaces.
To this end, the company lately introduced Z-Force, a super-fast internet service designed for Nigerians working from home and other notable services for other market segments.
Chris Obasi, Managing Director, Zeta–Web Nigeria Limited, who addressed the media on the importance of the Z-Force to the current workplace, said, "Our Z-Force service is unique in its design as it came out at a point where users wanted internet services with both speed and data that they can use while working remotely, devoid of the frequent intermittencies and high-cost associated with such requests.
"As you would agree with me, the global pandemic brought with it, different challenges and an uncharted path that a lot of businesses were ill-prepared for. But we saw it as an opportunity to change the way we think and operate. And this meant that we had to look at a product that acts as a best-fit to the need of our clients as well as meet the current demand and market trend."
"Our unique selling point is one product that meets the unique need of every user, fast installation, high Quality of Service, fair pricing and excellent Customer Turnaround Response Time to mention a few. Z-Force is a hybrid product that serves both the SME market (Home office) and selective mass-market – home users, online schooling, entertainment, etc," Chris added.
With a collection of world-class services and solutions, the company has repositioned itself as a one-stop centre for IT needs. In line with the global best practices, Zeta-Web Nigeria Limited has demonstrated a high level of commitment to customer support over the years, which has brought accolades and recognition to them.
In the words of Chris Obasi: "Our unique selling point is that we listen to our customers before designing the desired product that meets their specific needs; as we know that the world is evolving and it is no more one product fits all."
Zeta-Web Nigeria Limited is also bringing to the fore, enhanced solutions around Virtualization and IT Security Solutions for enterprises as well as IT/Cyber Security trainings for IT administrators and regular users that utilise enterprise systems.
Aside all these, it is positioning its Cloud infrastructure (both private and public) as well as digital transformation as the best-fit for the Nigerian market.
The company has been lauded as being innovative in its solutions offerings that have brought respite to the premium segment of the market.
Zeta-Web Nigeria Limited has designed enterprise solutions for businesses and large corporate organizations like banks, government establishments and large business conglomerates and their aim is to fill the gap of quality ICT Service Integration and Services by designing, implementing, operating and managing high-end enterprise networks, data centre technologies and applications for their customers' specific needs.
The company's current product suites are being aligned to meet the new-normal and ensure their solutions help improve users' IT environment, support their digital transformation journey, enhance their overall experience & processes and facilitate business growth; bringing customer satisfaction to a new height and giving clients respite. It is poised to provide solutions that will meet every customer's unique requirement.
The company commended the regulator, Nigerian Communications Commission (NCC) on their strides in the ecosystem and put forward that tax waivers and tax incentives be considered, such as eliminate multiple taxations and include tax reduction on OEMs equipment manufacturing and importation to encourage investors.
On spectrum management, Obasi appealed to the regulator to make spectrum available at a fair price and opined that "We need the government to create a sustainable and predictable spectrum allocation regime that makes useful frequency spectrum available at a fair price. They should also properly differentiate the market so that Telcos and ISPs do not overlap, by enacting laws that separate what markets can be serviced by each category of provider."
Zeta-Web Limited is a company set up specifically to bridge the gap between quality solutions and services as well as guaranteeing business success.
Having started as an ISP about 7 years ago, today the company has diversified to other areas of Information and Communication Technology (ICT) such as Data Centre Services, Data Centre Virtualisation, Network Virtualisation, SDWAN, IT & Cybersecurity trainings, Broadband deployment, Business Solutions, Contact Centres and many more.
Smile Offers Customers Free Streaming Data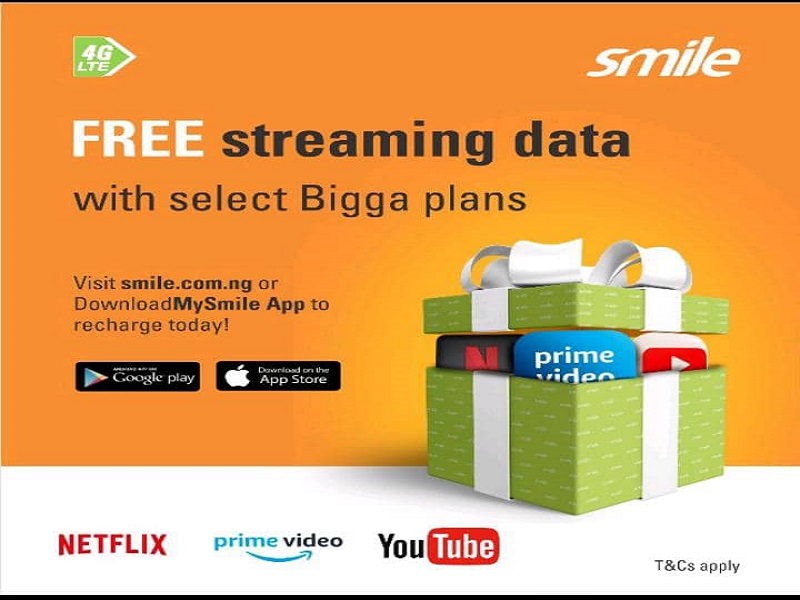 Smile Communications, Nigeria's foremost and leading mobile broadband provider has introduced a new offer to its teeming customers.
The new offer allows for FREE Streaming data for consumers to stream their favourite content on YouTube, Netflix, and Amazon Prime Video absolutely FREE.
Abdul Hafeez, Chief Marketing Officer, Smile Nigeria, said of the offer, "We are giving our customers so much more when they purchase any of our select Bigga plans with FREE streaming data, so they can have fun engaging with their favourite entertainment and social media services for longer."
All Smile customers who recharge a Bigga plan, from 1.5GB to 20GB, priced from N1,000 to N5,000, will get an additional 3GB to 5GB FREE streaming data to use between 11 pm and 6 am on YouTube, Netflix, and Prime Video.
Smile said in a statement that with this offer, consumers get access to FREE Youtube, FREE Netflix, and FREE Amazon prime video when they subscribe to any of the select Bigga plans from Smile.
"We are still a consumer-centric organisation that understands the huge financial responsibilities associated peculiarly with the first quarter globally and want to cushion these effects with extra value for our consumers while encouraging other Nigerians to get on the Smile network to enjoy this and many other goodies from Smile," Hafeez concluded.
Smile communications led in voice call acquisitions in the past year and are poised to enter new markets, as well as deliver several firsts within the telecommunications operating space as the year progresses.
Industry watchers are of the opinion that Smile is a brand to look out for in 2023.
Buhari Expresses Delight Over Unveiling Of Starlink In Nigeria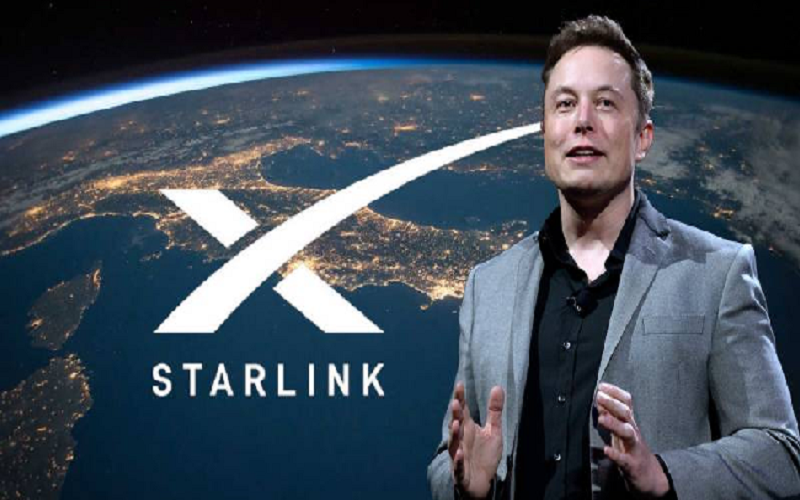 President Muhammadu Buhari has expressed delight over the unveiling of Elon Musk-owned SpaceX's broadband service Starlink in Nigeria.
The President noted that with the commencement of Starlink's operations in Nigeria, the country now has 100 per cent broadband penetration, adding that Nigeria is the first and only African country so far to enjoy Starlink rollout.
The President's position was contained in a post tweeted to his verified Twitter page Thursday night.
"We are delighted that Starlink services have been deployed in Nigeria, making us the first African country — and the only one so far — to enjoy this rollout. With this deployment of Starlink, we now have 100 per cent broadband penetration in Nigeria," Buhari said.
Recall that SpaceX confirmed the deployment of Starlink in Nigeria in a tweet on Monday, stating that Nigeria was the first African country to enjoy its services.
It tweeted, "Starlink is now available in Nigeria – the first African country to receive service."
Starlink seeks to deliver a global broadband network, using a constellation of Low Earth Orbit to provide high-speed internet coverage with the capacity to penetrate rural and geographically isolated areas.
Israel, Italy Record Lowest Mobile Internet Costs
Mobile internet traffic almost doubled in the last eight years, and today, more than 60% of all website traffic comes from people using mobile devices. But, as the global mobile data coverage gap continues to narrow, the price gap remains wide.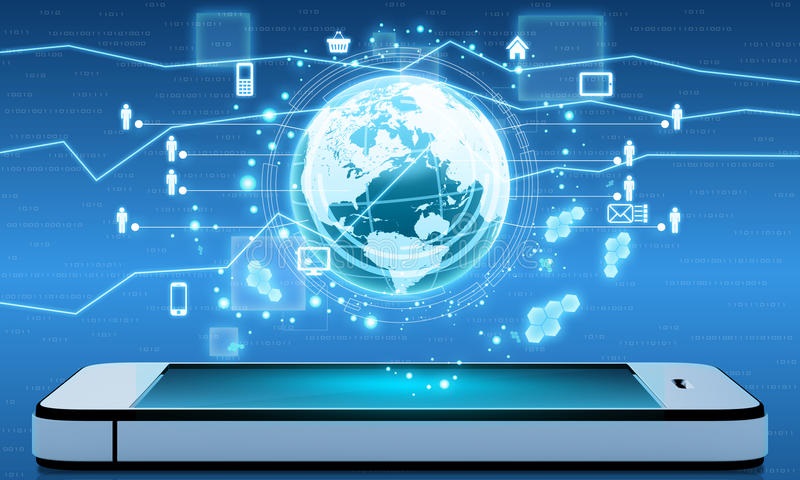 According to data presented by CasinosEnLigne.com, Israel and Italy have the cheapest mobile internet in the world, while Japan, the US, and Switzerland are among the most expensive countries globally.
Many of the cheapest countries have excellent mobile and fixed broadband infrastructure, which allows providers to offer large amounts of data at reasonable prices, reports ITOnline.
In some countries, economic outlooks also dictate the price, which has to remain low so people can afford it.
According to data from the UK-based price comparison website cable.co.uk, which analysed almost 5 300 mobile data plans across 233 countries, Israel has by far the cheapest mobile internet, with one gigabyte of data costing an average of $0.04 in 2022.
Italy placed second in the global ranking, with a low cost of $0.12 per 1GB. India, France, China, and Spain follow, with $0.17, $0.23, $0.41, and $0.60, respectively.
Although six times more expensive than Italy and almost 20 times more than Israel, the United Kingdom ranked somewhere in the middle of this chart with a cost of $0.79 per 1GB.
On the other hand, Japan, the US, and Switzerland have some of the costliest plans among developed countries.
For instance, 1GB of mobile data in the US costs an average of $5.62, which is seven times more than in the UK, 13 times more than in China, and 46 times more expensive than the average cost in Italy.
The price difference in Switzerland is even worse, with the average cost of mobile data being 61 times larger than in Italy and nine times the UK average cost.
Japanese mobile data plans are also much more expensive than in other countries. Last year, 1GB of mobile data in the country cost an average of $3.85, nine times the price the Chinese paid and 16 times the average cost in France.
Regionally, North America is the most expensive overall, with an average cost of $4.98 per GB, way above the global average of $3.12. Statistics show Canada is the most expensive country in the region, with a cost of $5.94, followed by the US.
The average cost of mobile internet in Western Europe was far below these figures. Last year, Europeans paid an average of $2.72 per 1G of mobile data, or 45% less than in North America and 12% less than the global average.
That is still far more expensive than the price seen in Asia, which had an average cost of only $1.47 in 2022.