54gene Unveils World-Class Scientific Research Laboratory In Lagos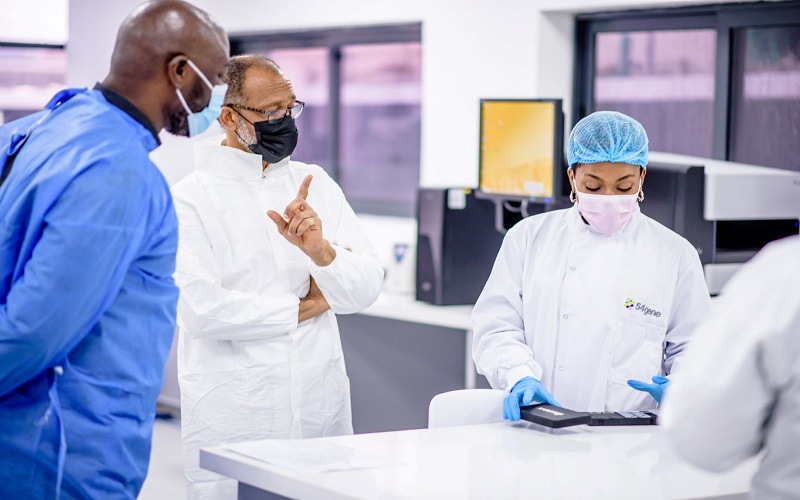 54gene has unveiled its new lab in Lagos State, Nigeria, capable of human whole-genome sequencing and a variety of other scientific investigations.
Hosting a suite of world-class molecular genomics capabilities, including the Illumina Novaseq 6000 and NextSeq 550Dx, the lab is part of 54gene's mission to enable Africans to conduct genomics research and will be fully operational from this January 2021.
Recently inspected by the Commissioner of Health for Lagos State, Prof. Akin Abayomi, the new lab is geared to crucially expedite internal and external research projects designed to facilitate precision medicine for Africans and the global population.
54gene is currently conducting research to discover novel biological insights based on genetic modifiers, by deriving information from its unique and rich data set.
This will allow the company's researchers to determine the underlying drivers of infectious and non-communicable diseases prevalent on the African continent as well as genetic variants unique to its population.
The new lab strengthens 54gene's capacity to enable more research that yields insights from the world's most diverse populations to solve some of the biggest global healthcare challenges.
Founder & CEO of 54gene, Dr Abasi Ene-Obong while commenting on the significance of 54gene's advanced molecular capabilities, said: "Over the last two years, our growth has been underpinned by a supremely experienced world-class team, and the collaboration of key stakeholders on the continent.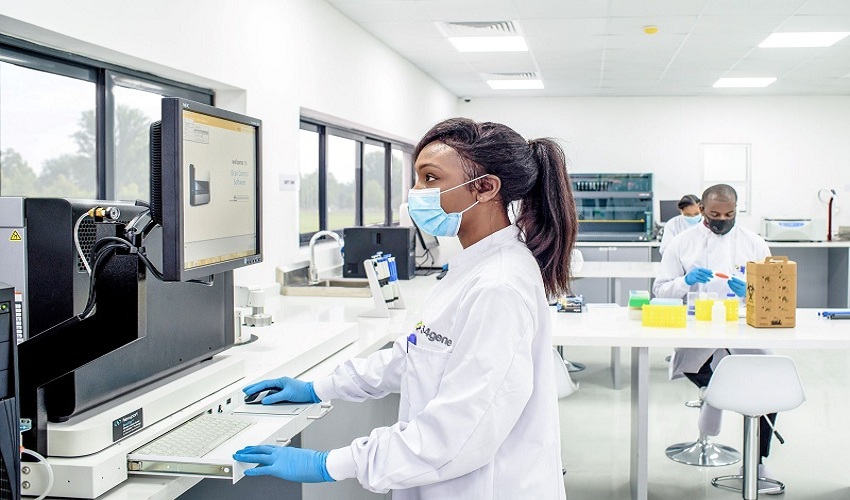 "I am proud of the impact our work is making scientifically and economically on the African continent and globally; and the many scientists around the world, who collaborate with 54gene.
"Our vision is not just to address the health disparities in Africa but to distinctly advance research in some of the most common and rare diseases that affect the global population.
"To do this we need to scale our operations and continue to collaborate on cutting edge research. The possibilities are immense and we look forward to expanding this impact even more."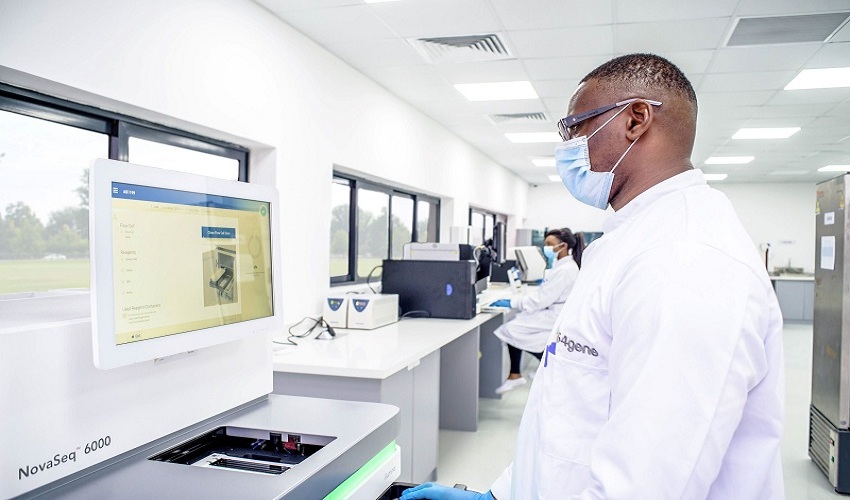 Visiting the Molecular Genetics Operations labs and the Biobank, the Honourable Commissioner of Health for Lagos State, Prof. Emmanuel Akinola Abayomi, said, "This is quite an impressive setup, and I am happy that 54gene has chosen Lagos as its base. I believe this is going to be a mutually beneficial arrangement as Lagos is keen to promote a medical innovation hub in the State.
"We will continue to create an enabling environment for the private sector, like 54gene, to flourish, while ensuring that the public's interests are adequately protected. We look forward to partnering with 54gene and other stakeholders alike to power innovation and a sustainable bio-economy."
WhatsApp Launches Video And Voice Calls On Desktop Version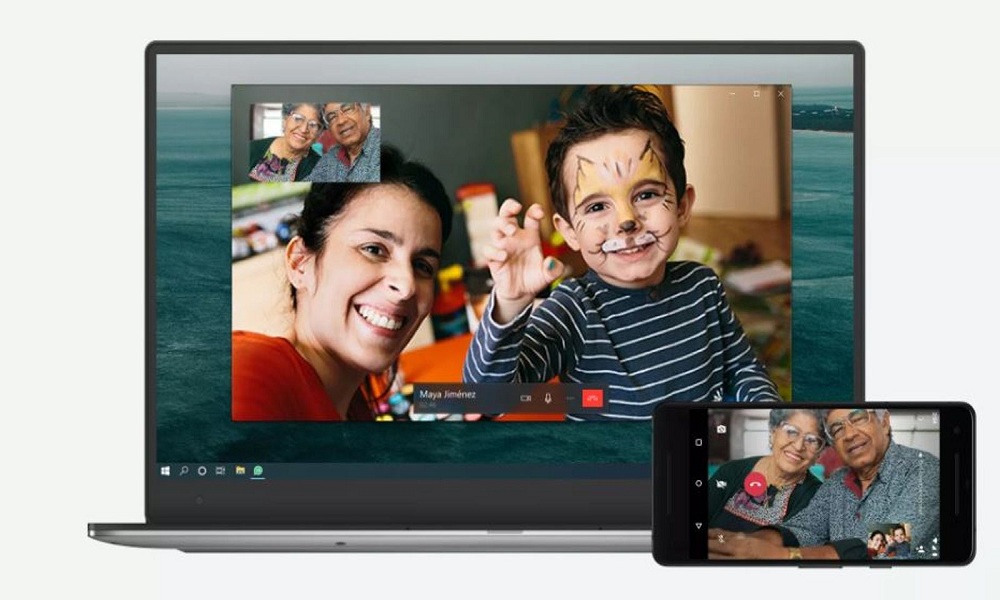 WhatsApp is allowing users to make video and voice call on their desktop for the first time, according to a report in Sky News.
The messaging service plans to rival the likes of Microsoft's Skype and Apple's FaceTime by offering people the chance to voice or video call on a larger screen.
WhatsApp said it made the move following a "significant increase" in people making calls on the platform during the coronavirus pandemic when other video calling services like Zoom have also seen huge spikes in popularity.
Group calls will still have to be made on mobile devices, but the Facebook-owned app has confirmed it is planning to expand its desktop offering to group calls in the future.
"Answering on a bigger screen makes it easier to work with colleagues, see your family more clearly on a bigger canvas or free up your hands to move around a room while talking," a WhatsApp spokesperson said in a blog post.
"To make desktop calling more useful, we made sure it works seamlessly for both portrait and landscape orientation appears in a resizable standalone window on your computer screen, and is set to be always on top so you never lose your video chats in a browser tab or stack of open windows."
It comes after a backlash over privacy changes on WhatsApp enforced by its parent company Facebook, which required a second attempt to get users to agree to them.
WhatsApp broke its worldwide record for voice and video calls on New Year's Eve 2020 when 1.4 billion people used the app to speak to their loved ones.
"With so many people still apart from their loved ones, and adjusting to new ways of working, we want conversations on WhatsApp to feel as close to in-person as possible, regardless of where you are in the world or the tech you're using," the company added.
Microsoft Planning To Add AI-Powered Text Predictions To Word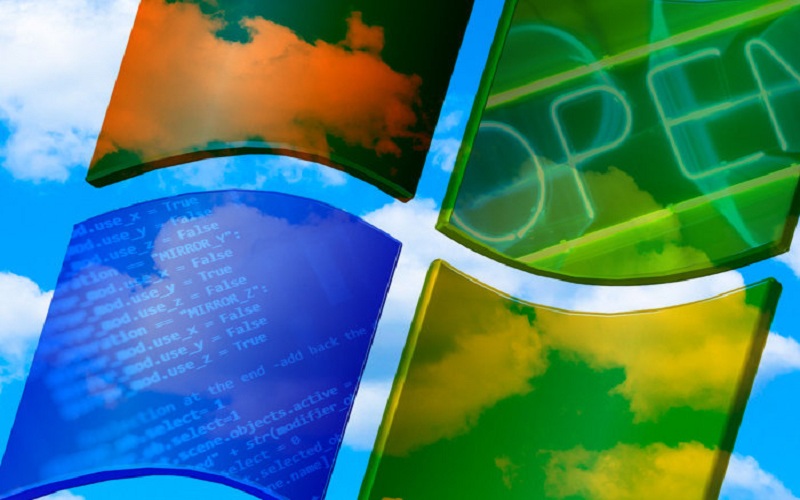 Microsoft plans to add AI-powered text predictions to Word in March.
The software giant first rolled out the feature to 50% of Windows Beta Channels last year.
But an update to the Microsoft 365 roadmap spotted by TechRadar shows the company intends to offer it to all Word users next month.
The feature uses machine learning to make writing suggestions based on the text a user typed.
According to Microsoft, "Text predictions help users write more efficiently by predicting text quickly and accurately.
"The feature reduces spelling and grammar errors and learns overtime to give the best recommendations based on your writing style."
The update will provide a similar tool to Smart Compose suggestions offered by Word rival Google Docs.
Once the feature launches, users will start seeing the predictions as they type a document.
You can press the TAB key to accept the suggestions and the ESC key to reject them.
Microsoft says that the tool improves over time, but users will be able to turn it off if it's proving more of a hindrance than a help.
NITDA DG Explains How Digital Economy Is Transforming The Nigerian Nation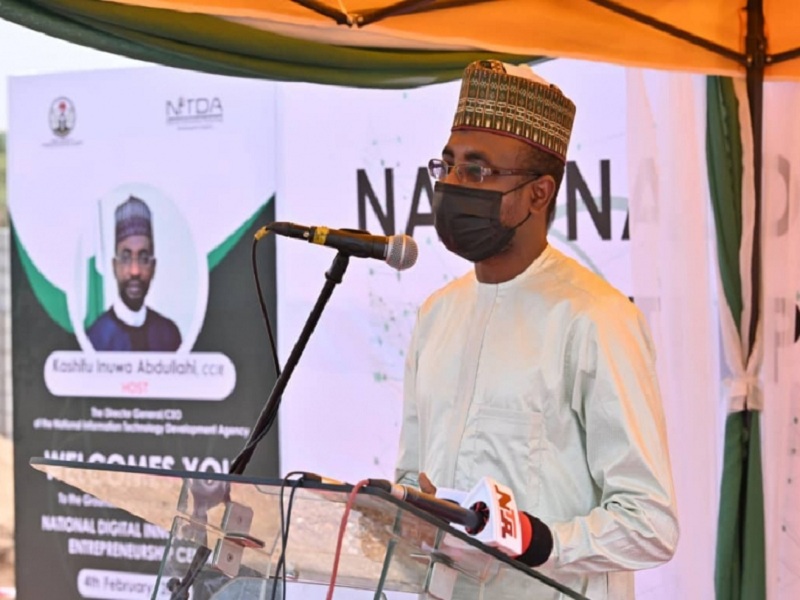 Director-General of the National Information Technology Development Agency (NITDA), Mallam Kashifu Inuwa Abdullahi has said that digital economy innovation and entrepreneurship play a huge role in creating value and prosperity in any nation.
Abdullahi, who spoke on Thursday at the groundbreaking ceremony of the Digital Innovation and Entrepreneurship Centre, Abuja, the first of its kind in Africa, noted that today, the digital economy is the fastest growing economy in Nigeria and in the world in general.
He said that the centre is critical for Nigeria's journey to digital economy, explaining the enormous investment in the initiative by NITDA and opined that to sustain and consolidate the growth, there is need to ignite innovation and entrepreneurship in the digital space.
"COVID-19 has impacted our lives in an unprecedented way, many aspects of our lives – work, education, economy, entertainment, have moved online. According to data compiled by Visual Capitalist, in a single internet minute in 2020, consumer spent more than 1m USD, over 42 million messages shared via WhatsApp, more than 1.4 million people make video or voice call, over 150,000 messages shared on Facebook, more than 319 new accounts created on Tweeter, Linkedin users apply for over 69,000 jobs, more than 6,500 packages shipped by Amazon and over 200,000 people participate in Zoom meetings.
"Digital economy is mainly driven by rapid business innovation, using digital technology to deliver the new customer value proposition, new business model, new organizational structure, new customer experience, operational excellence and enhanced products and services.
"This cannot be achieved in isolation; we need innovation ecosystem. It is obvious innovation is not evenly distributed globally but there is something common among all innovative countries. They all have a strong innovation ecosystem. To build a vibrant innovation ecosystem in Nigeria we have keyed into the MIT program called REAP – Regional Entrepreneurship Acceleration Program.
"REAP is a global capstone initiative that provides an opportunity for communities to engage with MIT in an evidence-based and practical approach to strengthen the innovation ecosystem. This centre will serve as a platform for the MIT-REAP initiative.
"Innovation is a process of taking an idea from inception to impact. To express it in a mathematical formula innovation is invention multiply by commercialization. It is a product of invention and commercialization. This means innovation is zero when the invention is zero or when commercialization is zero. You must have the two to be innovative. Commercialization is about entrepreneurship, it is about starting and growing a new business.
"According to MIT, there are two types of entrepreneurship, Small and Medium Enterprise (SME) and Innovation Driven Enterprise (IDE). SME is short term, linear growth and target local market while IDE is long term, exponential growth and target global market. Our centre will focus on IDE because IDE is the game changer when it comes to value and prosperity creation. It is through IDEs you can have unicorn companies, a privately owned company with more $1B valuation," Abdullahi said.