How Can Junior Software Developers Get Promoted To Senior Engineering Role?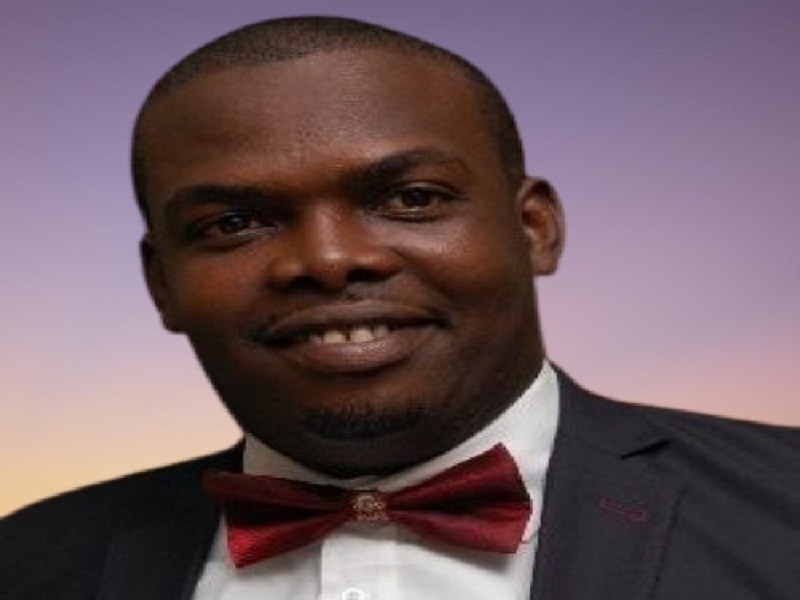 By Obiora OKOYE
The global demand for skilled Software Developers is directly proportional to the rate at which the software industry is growing. This new trend is making tech companies compete for relatively few Senior Engineers.
Junior software developers who want to advance in their careers and take on senior engineering responsibilities should be prepared for the journey ahead of them due to the demand and expectations of the role.
Here are some steps that Junior Software developers can take to advance to Senior engineering roles:
Be consistent in enhancing technical skills
As a software engineer, it is essential to stay up-to-date with the latest technologies and programming languages. This necessitates continuous technical skill development and learning. As a Junior Software Engineer, you can enroll for online courses, attend conferences and workshop, attend meetups, solves technical challenges, and read books related to Software development.
Acquire expertise through hands-on projects
Offering to work on various complex projects in your company will help you get the experience you would need for the Senior Software Engineering position.
Being a Junior Software Engineer, who is eager to rise in your career, you will benefit by learning to collaborate within your team, interact with stakeholders, and solve challenges as they arise. Another great option to gain expertise is to take part in free projects or make contributions to already existing projects.
Collaborate with other software developers
In order to find your voice, you can connect with other engineers on social networking platforms such as LinkedIn, Slack, and Discord, go to industry events, and join online communities.  The tech industry is known for ease of entry, no degree is required, and networking with the right professionals will help you grow faster.
Establishing relationships with other engineers might lead to insightful discussions and opportunities for growth.
Ask for mentorship
As a Junior Engineer, seeking mentorship can make a difference in your career. Identify a mentor and connect with them, you might get guidance from them on how to build the leadership qualities needed to advance into senior positions in engineering.
Hone your leadership skills
Senior software engineers are expected to possess excellent leadership skills in addition to their technical expertise. By taking on leadership responsibilities within your team, offering to manage micro-projects, and providing guidance to more junior engineers, you are on your way to becoming a competent leader in any team.
Display enthusiasm for software development
As you take on the journey, you will encounter obstacles, but your passion and the whys of starting the career should propel you forward. To cap it all, have a passion for the technology industry, this includes having a strong work ethic, celebrating novel ideas, and being imaginative in your approach to development.
In conclusion, it takes a lot of effort, perseverance and a desire to consistently grow to become a senior software engineer. Other Junior Software Engineers have applied these tips to move into senior engineering positions and have a substantial effect on the software development industry by taking the steps outlined above.
***OBIORA OKOYE is currently an Enterprise DevOps Coach with Sidmach Technologies Nigeria Limited. His expertise cuts across Cloud Solution Architect, Enterprise DevOps using Azure DevOps, Data Engineering, Data Analytics, Enterprise Process automation using SharePoint Online, O365, M365, Power BI and Power Automate Workflow, and coaching on Agile and Scrum. He has 15+ years of working experience in the tech space.
Protecting Assets In A Remote-First And Potentially Hostile World
With both persistent attacks and post-pandemic remote work here to stay, modern security solutions must assume the endpoint device or phone operates in a dangerous environment at all times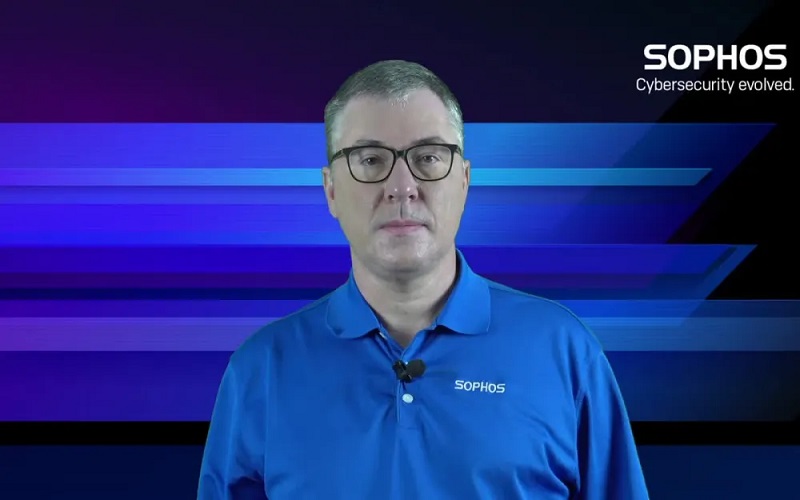 By Chester WIZNIEWSKI
I live in the city centre and the lunch hour certainly isn't like it once was. While some people have returned to working in an office, it seems that the majority have not. Looking back, the pandemic will have been a turning point for many things around the world, and the rhythms of office-centered work life will be something that will never return to the old ways.
With this increased flexibility employees are not just working from home behind consumer-grade Wi-Fi routers; they are also spending part of the day at the park or coffee shop, or perhaps even having a "working holiday." Those in charge of protecting enterprise assets have to assume these endpoints are always in hostile territory.
Even before the pandemic, organizations working toward improving their security maturity were often trying to "push left."  What is pushing left? At its most basic level, it means moving things closer to the start. It originates from software development where the stages of the development process are conceptualized from left to right, left being the beginning.
In applied security, we also use the term "pushing left," but rather than referring to the software development process we are referring to the attack chain, which moves from reconnaissance on the left through action (exfiltration or other attacker goal) on the right.
For many years, the most comprehensive security strategies have involved defense in depth. The idea is that not all technologies are suitable for detecting a given threat type, so it is best to deploy them in layers. These layers often directly correspond to how far "left" something is in the attack chain. If you can detect something at the network border through your firewall, email, or web filters, you have contained the threat before it has any negative impact on operations.
Ideally, you want to detect and block an attacker as far left as possible, i.e., as early as possible. Pushing detections left also alerts security analysts that an intrusion may be underway, initiating more focused threat hunting to anticipate gaps in defenses your attacker may be attempting to exploit.
For employees at the office, you can centralize control of these defenses and provide optimum protection. The question is, are you able to provide the same protection for remote workers regardless of their location? Can you monitor and respond to threats being detected on those assets when they are out of the office? As many have observed, this did not work as well as we would have liked when we all went into lockdown, many of us without a plan.
While there are still many benefits to monitoring the network when you have control of it, including reduced endpoint overhead and the ability to keep threats at a distance from sensitive assets, we need to ensure we can take as much of this protection as possible with us when we are out and about.
We must ensure not only that protection is optimized, but also that we don't lose our ability to monitor, detect, and respond to attacks targeting these remote assets. Most organizations have moved to utilizing EDR/XDR solutions (or plan to in the very near future), which is a great start, but not all solutions are comprehensive.
In the remote-work era, insufficiently protected remote users can encounter plenty of issues – malicious URLs and downloads, and network attacks, to name only the most mundane – that in the Before Times would have been handled by machines guarding the corporate "fort." The biggest missing components when users are "outside the fort" are HTTPS filtering and web content inspection of the sort that is typically implemented within next-generation firewalls.
When you add these technologies to pre-execution protection, behavioral detection, machine learning models, client firewalls, DLP, application control, and XDR, you are starting to look at a comprehensive stack of defenses for attackers to overcome – even if the endpoints themselves are now free-range.
For initiatives like zero trust network access (ZTNA) to be effective, we must not only wrap the applications we interact with, but we must also wrap the endpoints that connect to them. Simple checks like whether the OS is up-to-date and whether it has security software installed may be a good start, but not all protection is created equal.
With most devices being connected to the internet whenever they're in use, we can leverage the power of the cloud to help provide ubiquitous protection and monitoring. Modern security solutions must assume the endpoint device or phone is in a hostile environment at all times. The old idea of inside and outside is not only outdated but also downright dangerous.
** Chester Wizniewski is Field CTO Applied Research at Sophos
As WAEC Prepares To Launch Its Revolutionary Platform, EduStat…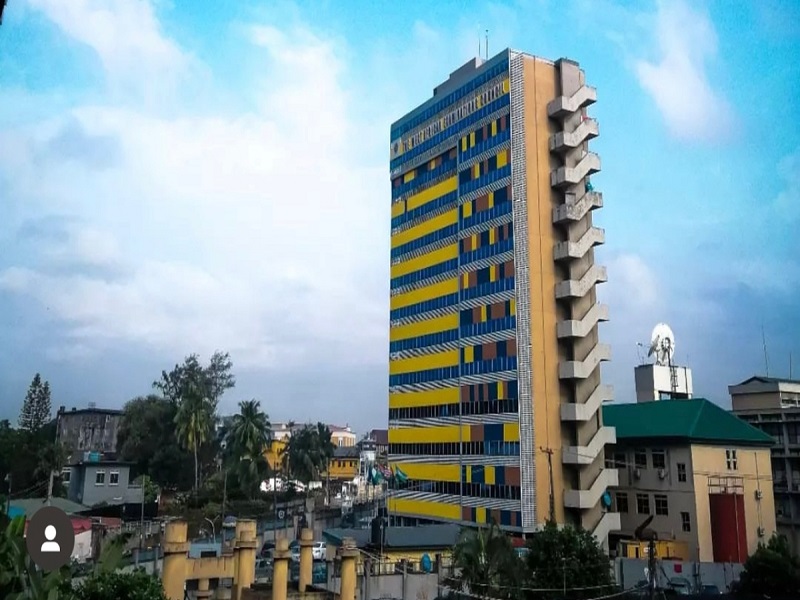 By Peter OLUKA
The prestigious examination body in Africa, the West African Examinations Council (WAEC), is on the verge of an epoch-making event.
With over 40 million tested candidates in the last 71 years of its operations, WAEC in partnership with Sidmach Technologies, an ICT firm that develops and deploys software solutions at scale to solve high-impact business challenges, will this week launch a revolutionary education data platform codenamed EduStat.
Why EduStat?
As WAEC prepares to launch its revolutionary education statistics platform think about this scenario:
Olabisi Adebanjo (fictional name) is a final-year student at XYZ University. She plans to conduct a review of students' Senior Secondary Certificate Examinations (SSCE) performances in the last 10 years.
Olabisi's plan is to use Machine Learning to evaluate students' performances in a particular school in Oyo State. From the results she can project how the school will perform in the next five SSCE sittings should things remain as they are, presently.
She also plans to make recommendations to students, parents, teachers, the school management, educational body (the government), and ultimately to commercialise her project building an EdTech startup upon passing out from her National Youth Service Corp.
Now, Olabisi is faced with one challenge – arranging the data set to achieve her goal. Where is the data?
This is where Edustat comes in. The platform offers educational analysis, using data visualization and data analysis tools as well as reliable educational assessment data to help users make informed decisions.
WAEC has been generating a lot of data over the years. Imagine 71 years of data backlogs in its vaults. And there are people who seek this data for academic purposes or government projects.
So, working with Sidmach, WAEC built the EduStat portal for the real-time generation of educational statistics over the years. And you should be excited because as a user you can filter the data down to specifics!
Who needs EduStat?
Researchers/academics (Ph.D. students, professorship, masters) – It is usually difficult to access accurate data that cover education statistics in gender, disabilities, regions, male/female and other indexes.
Researchers will have cause to smile because EduStat contains more than just statistical numbers; you are assured of infographics. The developers infused a summary of the statistics using Artificial Intelligence (AI) tools.
Therein are Graphs Optimization Guides (GOG) for people who have not used electronic graphs before. This guide tells them what each part of the graph represents; you can pan on the graphics too. You can query the graphics according to dates, or times.
Interestingly, the numbers can be converted in tabular formats – standard deviation of what statistics you are looking for. You can also save your report for personalized use – it can be downloaded as PDF and the graphs can be saved as images to be used in presentations.
The opportunities are numerous. Governments at all levels – Federal, State, LGA; MDAs, are welcome to use EduStat.
For instance, Kebbi State Government wants to assess the state's performances in SSCE over the years. They can compare their State with other States for developmental planning, and interventions (in case the students are not doing well in certain subjects like English, Mathematics, etc).
A State Government that pays WAEC fees of its students would cherish having accurate data on their performances. This data is unique to WAEC! You can't find it at the National Bureau of Statistics (NBS). In fact, NBS relies on WAEC to provide them with certain data.
The usage is anonymous-based data. Unlike some institutions that share personal data; the WAEC EduStat is GDPR and NDPR-compliant.
Thus, Funding Agencies – The World Bank, UNESCO, DFID, etc., who are looking for reliable data for interventions for scholarships, and erecting classrooms/ this will help for informed decisions.
Schools are not left out. Schools would want to know how they perform in WAEC; maybe for the bragging rights of 9As or other achievements. This will help them compare with other schools. They can track how their female students are performing; how the students (generally) are doing per subject; juxtapose their performance to others.
So, with AI Predictive Modelling, schools shall be able to predict how students will perform in WAEC.
Parents who moved to new locations, but do not know which School to pick for their kids. Worry not; you can assess schools' performance in WAEC through EduStat.
Private Corporate/Individuals – Any company that does anything on Education like uLessons, Edusko, – this will help them to build, and scale up their products, contents, or solutions around particular subjects. They can ascertain how candidates are performing, in each subject, in real-time.
You feel like signing up on EduStat, right? Great! WAEC will launch the product this week and you will get to know how to subscribe and even the Wallet system that follows.
Nigeria: A Nation In Need Of Accurate Education Statistics
Education data is often used to measure the success of a State, Region, Institutions, or Individuals and benchmark them against others to improve your own work, products, or processes.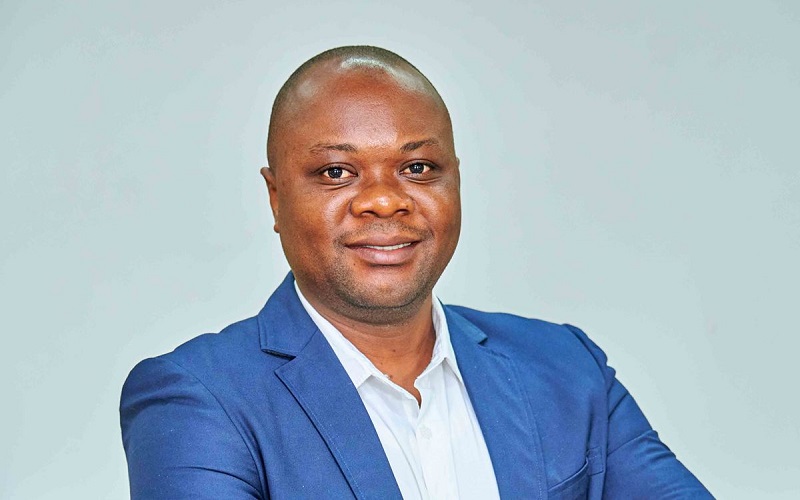 By Peter OLUKA
Education data typically involves data compiled from schools on graduation rates, drop-out rates, test score averages, and the most vital – external examination performances.
Often, education data is used to measure the success of a State, Region, Institutions, or Individuals and benchmark them against others to improve your own work, products, or processes.
Nowadays, most States publish annual reports 'detailing' education data meant to hold schools accountable, but why are the students' success rates at examinations not improving?
It simply means there's a problem. The information presented in most of these annual reports or scorecards is not always reliable. And the fault lies in the way the data is sourced, compiled and presented.
What exactly goes wrong? How does data become inaccurate? And where can students, parents, schools, researchers, businesses and the government get accurate data about schools' performances with regard to learning and examinations in Nigeria?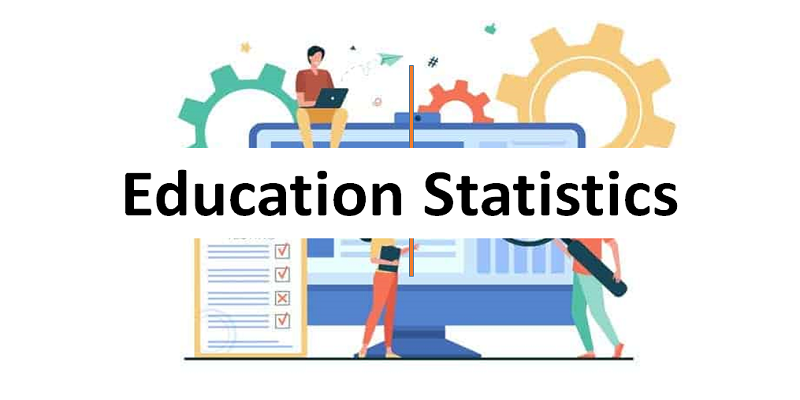 Missing Data
I can boldly say that the 'missing data' is in the 'vault' of the 71-year-old West African Examinations Council (WAEC) established in 1952 to be a world-class examining body, adding value to the educational goals of its stakeholders. How?
Yes, many reports churn out of researches or academic exercises lack sufficient and accurate data. In many cases, data was not available on demographics like gender, ethnicity, income level, or disabilities. On top of that, most reports can point to the exact key performance indicators.
Takeaway > Many challenges in the educational sector will remain unsolved without access to accurate data. Data!
Let's break it down: Increase in infrastructural decay, limited resources including personnel, and/or adequate funding in the education sector are traceable to a lack of accurate, adequate and real-time access to data for planning and decision-making.
The UN recently released a damning report that only 15 per cent of Nigerians have access to electricity, while UNESCO states that only 24 percent receive secondary education or higher.
What statistics like these throw to our faces are the reasons an overwhelming number of Nigerian children lack access to basic education, even in a 21st-century world.
Therefore, a data-driven approach can help address problems such as the lack of infrastructure by using local statistics to identify areas where progress can be made.
For corporate organisations, sometimes it takes just one individual to come up with an innovative new approach that gives your organisation the competitive edge, but more often than not, it requires the collaboration of various different teams and the combination of lots of different data sources.
In today's fast-paced and artificial intelligence (AI) driven world, most executives agree that data-driven operations across lines of business are key to a winning strategy.
Illustrating that point is the 85% increased investment in digital capabilities and 77% increased investment in IT, as reported in the 2022 Gartner CEO and Senior Business Executive Survey. Giving your employees the ability to access and make sense of their data, whether they sit within technical teams or not, is therefore crucial to your success.
Your data needs to be democratised across the business, although this is often harder than it would seem.
According to New Vantage Partners' Data and AI Leadership Executive Survey 2022, only 27% of organisations have managed to nail this, with another 19% struggling to establish a data culture.
Through 2025, 80% of organisations seeking to scale digital business will fail because they don't take a modern approach to data and analytics governance, as stated by Gartner's State of Data and Analytics Governance.
Unfortunately, modernising tech stacks and migrating to the cloud is not enough to put the right data in the right hands of everyone across the business. Organisations must modernise their governance practices to fully uphold their efforts.
For instance, if an Education Technology (EdTech) startup can find out why there aren't enough schools in a certain area, they can use census data to determine how many students live there.
Upon completion of that phase, they move further to collaborate with government officials to work out what must be done — maybe constructing more schools or finding ways to transport students who currently walk long distances to school each day.
How about researchers? It is a no-brainer that 'poor-quality data can have serious effects on later analysis. Data containing errors of commission or omission have the potential of throwing off analytical calculations, which may then lead to incorrect conclusions.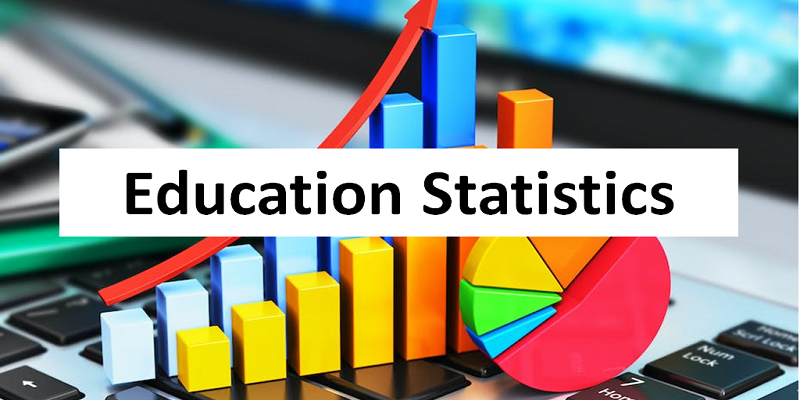 Real-Time Access to Data is the Solution
The best way to describe this is to see education data as an apparatus that receives and uses inputs to help run the educational process, producing outputs that are tangible and/or measurable. Data use deepens critical thinking and decision-making by parents, teachers, students, educational institutions, researchers, donor agencies/NGOs, businesses and the government.
Thus, collecting and analyzing data to determine why children are out of school will allow you to take actionable steps to reduce these numbers. For example, if you find that many young girls drop out after their first menstruation cycle (usually around age 12 or 13), you can focus resources on providing private sanitation facilities for girls at their schools.
This will help eliminate hygiene-related reasons for young girls dropping out of school and ensure they stay engaged with education.
By collecting data about why children aren't enrolled in school, it is possible to make informed decisions about how best to address your target population's needs.
You can also use data to measure how effective interventions have been in reducing dropout rates. This information can be used by decision-makers to create programs tailored specifically to your region and local culture.
In addition to focusing on specific groups based on location and demographics, you can collect data from each student who has dropped out of school.
So, innovative solutions informed by high-quality data and evidence can help improve school performance and keep children in school, especially those who are most at risk of dropping out.
Currently, 1 in 6 Nigerian students is not enrolled or attends irregularly, but with proper attention to data, a concerned stakeholder can make sure that not one more Nigerian child has to grow up without an education. This will require political will, effective planning, and coordination between federal and state government officials as well as local communities.
Well, there is light at the end of the tunnel, as the West African Examinations Council (WAEC), is taking the bull by the horn through the introduction of an artificial intelligence-driven Education Statistics (EduStat) platform.
Find out more about the potential of EduStat in my next piece…
*Peter Oluka is the Editor of TechEconomy, a Lagos-based media startup. You can follow Peter on Twitter @PeterOlukai.