9mobile Equips Students With Career Choice Counselling
Nigeria's youth telecom brand, 9mobile recently organized a career counselling session for students of Akande Dahunsi Senior High School in Ikoyi, Lagos, in line with the telco's commitment to inspire and support the aspiration of young Nigerians.
The one-day session which targeted students going into SS1 had in attendance, the Director of Schools, Education District III, Ministry of Education, Lagos State, Mrs Osobu Motunrayo, award-winning actress and social advocate, Kate Henshaw and executives of 9mobile.
Ag. Chief Executive Officer, 9mobile, Juergen Peschel noted that the counselling session was conceived to inspire the students to greatness by giving them a head start in choosing their career paths.
He said the initiative is in line with 9mobile's strategic corporate social responsibility pillars all aimed at driving and promoting sustainable development.
"At 9mobile, education is key. It opens a vista of opportunities and so we are constantly supporting initiatives that promote knowledge.
"Today, we are here to equip you with the knowledge and inspiration to make informed decisions about your future. What you do with this opportunity matters a lot as it will open a new world of possibilities for you," he remarked.
For their part, session speakers, Head, IT Services Management, 9mobile, Chima Nnorom and Manager, Events and Sponsorship, 9mobile, Ufuoma Dogun, harped on the need for guidance and mentorship in choosing a career.
Dogun said, "The journey to a successful career begins with the right combination of subjects at this level which invariably will inform the choice, of course, to study at the university level. You must avoid moving with the crowd, know your strength and build on it."
Nnorom on his part added that as an IT expert, "I can tell you there is a place for everyone in the information technology space."
Corroborating Nnorom and Dogun's statements, Nollywood star actress, Kate Henshaw, implored the students to take their studies seriously, stating that there is no shortcut to success.
She said, "As students, you must be able to identify your area of strength and weakness in your various subjects which is critical in the choice of career you end up with. You must also listen to wise counsel from your parents/guardians, teachers and those you look up to as role models.
Mrs Motunrayo, who represented the Education District from the Lagos State Ministry of Education, lauded 9mobile for the interesting session which according to her is a springboard to the students' success.
"No doubt students at this stage will need a lot of guidance and counselling to be able to make the right choice as far as their career is concerned. We will like to see more of this replicated in the other schools in the state," she said.
NCC Warns Telecom Subscribers Against Linking Their NIN To Another Person's SIM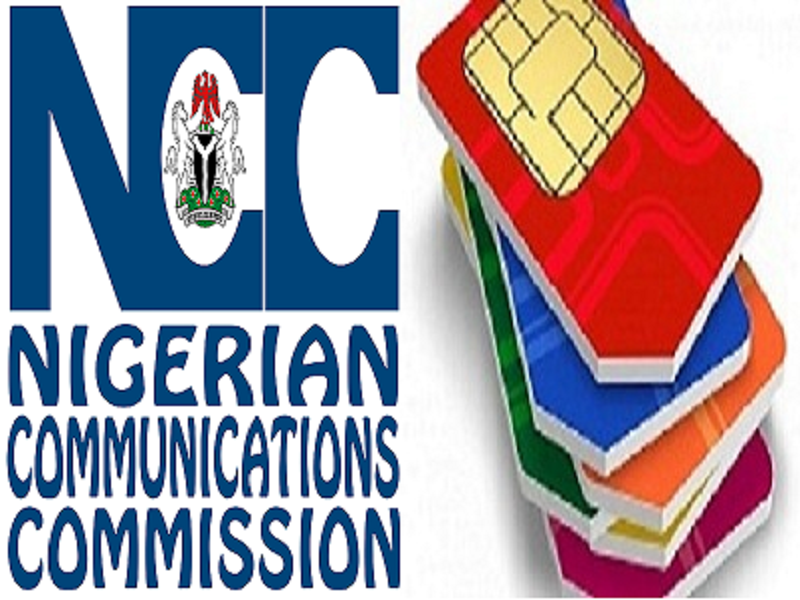 Nigerian telecom consumers have strongly been warned to ensure they do not allow their National Identification Number (NIN) to be linked to another person's Subscriber Identity Module (SIM) cards, no matter how close the person is to them.
The Nigerian Communications Commission gave the warning during its third run Telecom Consumer Town Hall on Radio (TCTHR) programme, broadcast live on Human Rights Radio, 101.1 FM in Abuja recently.
The event was hosted on the platform of 'NCC Digital Signature on Radio'.
The NCC Digital Signature on Radio is the flagship radio programme of the Commission created to educate the general public on the mandates of the Commission and for sharing salient, consumer-centric and up-to-date information on how NCC is delivering on its mandates.
NCC's Director, Consumer Affairs Bureau, Efosa Idehen, who spoke during the radio programme focused on 'the Benefits of NIN-SIM Integration', said "On no account should a telecom consumer, however, circumstanced, allow another person to register a SIM with another person's NIN."
Idehen said compliance with this advice will protect the true owner of the NIN from any liabilities or negative consequences arising from the use of another person's SIM.
"If the person, whose SIM is linked to your line use his own SIM to commit crimes or any form of atrocities, it is easy to be traced to you and then, you will be dealt with because the SIM is linked to your NIN," he said.
During the phone-in segment of the radio programme, which lasted two hours, consumers within Nigeria and in the diaspora, especially from the United Kingdom (UK), Russia and neighbouring countries like Ghana, among others, were able to call and get clarifications on concerns they had regarding the ongoing NIN-SIM integration in Nigeria.
Discussions largely focused on educating consumers on NIN and its purpose, process of obtaining NIN, why consumers are being asked to submit their NIN to their Mobile Network Service Providers, the benefits of NIN-SIM linkage, the relationship between NIN and Bank Verification Number (BVN) registration, the step-by-step approach to linking NIN to SIM, and the role and uses of Unstructured Supplementary Service Data (USSD) *346# in the NIN-SIM integration activities.
Efosa was joined in the studio by NCC's Director, Public Affairs, Dr. Ikechukwu Adinde, who was represented by an Assistant Director in the department, Dr. Omoniyi Ibietan; and a Deputy Director, Projects Department of NCC, Mrs. Nnenna Ukoha, who jointly educated consumers on the various aspects of NIN-SIM integration exercise.
Other panellists include NCC's Head, Consumer Information and Education, Mistura Aruna; Head, Corporate Communication,  National Identity Management Commission (NIMC), Kayode Adegoke, as well as representatives of mobile operators, including MTN, Airtel, Globacom, and 9Mobile.
During the radio programme, telecoms consumers were reminded repeatedly of the October 31, 2021 deadline for NIN-SIM integration as earlier given for the completion of the NIN-SIM linkage to 31st October 2021.
The two-hour discussion programme, which was also live-streamed on social media, recorded broader participation than its forerunners due to a combination of the regular radio listenership with viewership on Human Rights Radio's social media assets.
Thus, it achieved NCC's objective of using a mass medium to expand its reach to telecom consumers to enhance their protection through information sharing, and education in order to improve the quality of consumer experience with telecom services in Nigeria.
Danbatta Tasks Telecom Licensees On Extant Laws, Regulatory Frameworks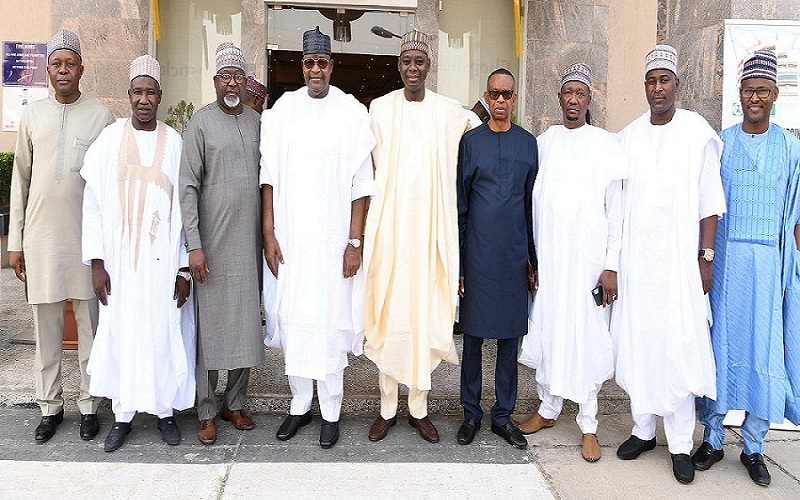 Telecom licensees in Nigeria have been enjoined to always comply with the provisions of extant laws, subsidiary legislation and other regulatory frameworks put in place by the Nigerian Communications Commission (NCC) to ensure a more competitive and sustainable telecoms sector in Nigeria.
The Executive Vice Chairman (EVC) of the NCC, Prof. Umar Garba Danbatta gave the charge at a two-day tripartite dialogue of the Commission tagged, 'Talk To The Regulator (TTTR) Forum' which was held in the ancient city of Kano on Friday, October 15, 2021.
Representatives of over 104 telecoms licensees in different categories and segments of the Nigerian telecoms market as well as consumers of telecoms services were in attendance at the programme.
Danbatta said while the Commission continues to engender an effective regulatory environment, there is a need for licensees to support several initiatives carefully designed to enhance market opportunities for all its licensees.
"Telecoms industry sustainability can only be guaranteed where all licensees ensure full and effective compliance with licence conditions and other regulatory prescriptions.
"So, this forum provides an opportunity to discuss areas where some of our licensees are falling short of their licence obligations, and how we can collectively improve on the present situation," he said.
The EVC highlighted some of the key policies that have been articulated by the Federal Government, including the National Digital Economy Policy and Strategy (NDEPS, 2020-2030); the Nigerian national Broadband Plan (NNBP, 2020-202), the Revised national Digital Identity Policy for SIM Registration, among others, and sought the licensees' full and unalloyed commitment to ensure their successful implementation.
Danbatta also briefed the licensees about some activities which the Commission is pursuing to further facilitate the achievement of its regulatory mandate.
These include the recently-launched NCC's five-pillar Strategic Vision Plan (SVP, 2021,2025); commencement of a comprehensive review of its licensing frameworks; ongoing reviews of other key regulatory instruments to align with the rapidly emerging contemporary developments; ongoing National Identification Number (NIN) and Subscriber Identity Module (SIM) linkage exercise; as well as the ongoing efforts to launch the Fifth Generation (5G) network in Nigeria.
The NCC CEO said, as the regulator, the NCC provides the enabling environment for healthy competition in the industry.
Executive Commissioner, Stakeholder Management, NCC, Adeleke Adewolu, who amplified Danbatta's voice on the need for strict compliance with telecoms regulations by the licensees, said telecoms has continued to lead national economic growth through effective regulation and adherence to rules of engagement by the licensees.
Adewolu said the sector has consistently driven the growth of the Nigerian economy and has provided the critical infrastructure required for the digital transformation of practically all spheres of life.
He declared that in the second quarter of 2021, the Information and Communication Technology (ICT) sector sustained its trajectory of growth and contributed 17.9 per cent to the nation's Gross Domestic Product (GDP).
Adewolu, however, identified three key factors driving the sector's performance to include a stable policy environment engendered by various digital economy policies; a consistent tradition of firm, fair, forthright, transparent and developmental regulatory oversight provided by the NCC; as well as long-term infrastructure investment and service commitments of telecoms licensees.
"The NCC has, therefore, organised this forum to enable us to strengthen collaboration along these three lines, to enable our valued stakeholders to give us feedback on ongoing initiatives and to enable you to seek clarifications on issues of concern," Adewolu told the forum.
Director, Licensing and Authorisation, NCC, Mohammed Babajika, said while the Commission is fully aware and committed to discharging its mandate, especially in facilitating a conducive telecoms environment and guiding the industry to sustain the achievement already recorded in the industry, these can only be possible with the cooperation and support of the licensees.
Babajika said the Commission recognises the importance of various service providers, hence the need to constantly engage the licensees with a view to identifying generic and unique challenges and collectively proffering solutions to them.
The overarching objective of the forum, which is in line with NCC's vision of strategic collaboration and partnership, was to get first-hand feedback from NCC's licensees.
The programme will be hosted in other cities across the country during the year.
NCC 97% Ready For 5G Deployment In Nigeria- Danbatta
The Nigerian Communications Commission (NCC) has disclosed that its readiness to begin full implementation of the Fifth Generation (5G) technology deployment in the country is at 97 per cent.
Executive Vice Chairman of NCC, Prof. Umar Garba Danbatta, disclosed the status of the Commission's 5G technology deployment readiness at the annual African Tech Alliance Forum (AfriTech 2021) held in Lagos on Wednesday and with the overarching theme: "Embracing Changes and Digital Transformation in the New Normal."
In his presentation titled: "NCC as a Digital Transformation Crusader and Nigeria's in-Road to 5G Deployment," Danbatta stated that, following the advent of the COVID-19 pandemic, there has been a change in the dynamics of people's interaction, especially on the Internet.
Danbatta, who noted that almost every means of communication has become virtual in one way or the other, however, stated that this paradigm shift in communication has led to a significant increase in network connectivity requirements as a result of the unprecedented upsurge in Internet traffic.
The upsurge he said is occasioned by the use of a plethora of web applications such as Zoom, Microsoft teams, WebEx, Goto, Webinar and so on, noting that these have made remote work, virtual meetings, virtual studies and virtual healthcare delivery, among others, the new normal.
Danbatta stated that even though, the network infrastructure in Nigeria has demonstrated some capacity to contain the surge in internet traffic, a lot of work is being done by the Commission to boost network capacity, sensitise the public and ensure access to affordable connectivity during the period of the pandemic and beyond.
Due to the network traffic demand, the EVC said the NCC is working with operators to implement a number of initiatives to ensure network expansion. These, he said, include an ongoing plan to auction spectrum in 3.5 gigahertz (Ghz) band to operators for the deployment of 5G network in Nigeria.
"Consistent with our mandate as enshrined in the Nigerian Communications Act 2003 (NCA-2003) and other guiding legislations, we have been working to ensure the penetration of broadband services in line with Federal Government's targets, as contained in Nigerian National Broadband Plan (NNBP), 2020 to 2025.
"Already, we are set for the auction some spectrum slots in 3.5GHz band. The other day I was at the National assembly, I informed the senate that we were 95 per cent ready for 5G. Today as we speak, I am delighted to tell you that we are already at 97 per cent completion," Danbatta said.
"The Committee set up to auction the Spectrum has already developed an Information Memorandum (IM) which is already published for inputs and comments from all industry stakeholders. Prior to this, a 5G deployment plan was developed and we have since secured Federal Government's approval," he said.
Danbatta said this is in addition to a lot of other initiatives being put in place by the Commission to improve broadband connectivity in Nigeria, adding that the surge in Internet traffic induced by Covid-19 has continued to challenge National Regulatory Authorities (NRAs) and other arms of governments to ensure deployment of adequate resources such as spectrum and other forms of support to increase network resilience and accessibility to telecommunication services.
"Emerging technologies such as 5G, which NCC is driving aggressively in Nigeria, Internet of Things (IoT); Cloud Computing; Quantum Computing Augmented/Virtual Reality, and similar emerging technologies are playing a critical role in improving remote communication over the internet with great user experience.
"The NCC is committed to promoting this inevitable change and enhance user experience through effective regulation of the telecoms sector," the EVC said.
The EVC was represented at the event by Engr. Oluwatoyin Asaju, Director, Spectrum Administration. Also in attendance was The Director, Public Affairs, Dr. Ikechukwu Adinde.
Other key industry stakeholders participated at the one-day Forum, which also featured an exhibition by some sector players.