AfDB Launches $2.5b Global Benchmark Due 23 March 2026
The African Development Bank has launched and priced a $2.5 billion 5-year Global Benchmark bond due 23 March 2026, its first $ benchmark of the year.
The new transaction represents AfDB's largest 5-year $ Global Benchmark ever issued, as well as its largest orderbook achieved for a 5-year benchmark transaction.
With the final orderbook closing in excess of $3.6 billion (excluding Joint Lead Managers (JLM) interest), and 72 investors participating, the success of this 5-year transaction is a clear vote of confidence from investors in AfDB's AAA credit.
Global asset managers and bank treasuries were key contributors to the strong dynamic of the transaction and played a key role in its success, illustrating their solid partnership with the AfDB.
The AfDB's mandate for a 5-year $ Global Benchmark was announced on Monday 15 March, at 12.04 pm London time with Initial Pricing Thoughts (IPTs) released at mid-swaps + 6 basis points (bps) area.
The deal enjoyed robust investor demand from the outset as Indications of Interest (IOIs) from AfDB's high-quality investor base accumulated at a rapid pace, exceeding $2.4 billion (excluding JLM interest) overnight.
Books officially opened the following morning Tuesday 16 March, at 8.09 am London time. Off the back of the large and high-quality IOIs, price guidance was revised to mid-swaps + 5bps area.
The orderbook continued to grow throughout the morning, with investor demand approaching $3.4 billion by 10.50 am London time, which allowed to set the spread at mid-swaps + 5bps. This level represents a new issue concession of the only 1bp versus the estimated fair value.
At 2.06 pm London time, the quality of the orderbook allowed the transaction to be launched with a size of $2.5 billion, as the final orderbook closed in excess of $3.6 billion (excluding JLM interest).
Shortly thereafter at 3.37 pm London time, the transaction officially priced at mid-swaps + 5bps, equivalent to a reoffer yield of 0.949% and a spread of 13.5bps vs the on-the-run 5-year US Treasury.
"This is our largest 5-year dollar benchmark transaction, and its success reflects the strong interest from our growing investors across the globe for the Bank's credit story and the quality of its transactions," said Hassatou Diop N'Sele, Group Treasurer, African Development Bank.
AfDB Approves Two Research Grants To Boost African Women's Access To Digital Financial Services
-The Africa Digital Inclusion Facility approves grants worth $1.3 million for two research efforts to enhance women's digital access to loans and micro-insurance
-The grants, for $1 million and $300,000 respectively, will be disbursed through the Africa Digital Financial Inclusion Facility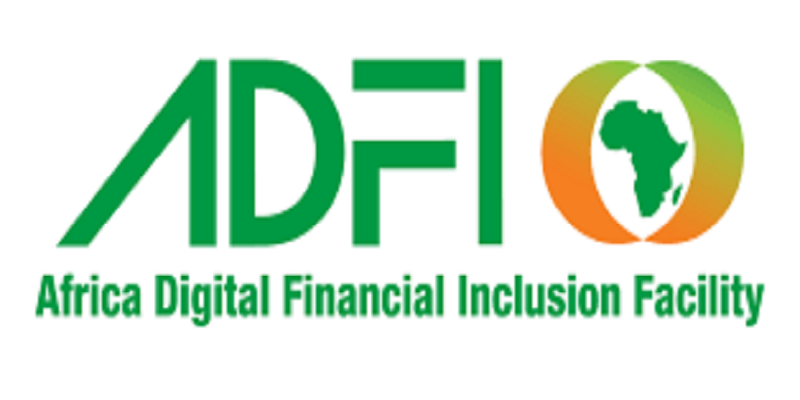 The African Development Bank has approved two grants for research that will increase African women's access to a range of digital financial services including loans and micro-insurance.
The grants, for $1 million and $300,000 respectively, will be disbursed through the Africa Digital Financial Inclusion Facility, a blended finance vehicle supported by the Bank, to two financial technology firms, Pula Advisors Kenya Ltd., and M-KOPA Kenya Ltd.
Pula Advisors will use the $1 million for research of social, cultural and economic factors that impact women farmers' access to microinsurance in Kenya, Nigeria and Zambia.
Research findings will inform the design and implementation of gender-centric insurance products, a project that will be undertaken over a 3-year time frame.
"This grant funding will be used to leverage technology to develop innovative and responsive loan and insurance products that can spur productivity and inclusion, especially for our women smallholder farmers and traders," said Sheila Okiro, the Bank's Coordinator for ADFI.
The three-year project will have three phases: product development; piloting; and scaling; the outcomes are expected to benefit 360,000 farmers, 50% of them women, as well as boost farm yields by up to 30%. This will also raise incomes and enhance household and national food security.
M-KOPA will use the $300,000 grant funding for research involving 250 women and 250 men in Kenya's Kisumu, Eldoret and Machakos counties.
The company will assess the barriers to and opportunities for women's access to digital financial services and financial literacy programmes via smartphone and use the research insights to design a financial services app that is relevant to small-scale women traders.
The project, approved by the Bank on 9 February 2021, will benefit women with no or limited access to financial services that run small informal businesses. Once developed, the mobile app will be used to pilot small loans to women traders.
Both projects align with ADFI's digital products and innovation and capacity building intervention pillars as well as its cross-cutting focus on gender inclusion, a thematic running across all its interventions.
The PULA grant approval meets African Development Bank strategic goals, including the Ten-Year Strategy, two High-5 priority areas—feed Africa and improve the quality of life for Africans- and the financial inclusion strategies of Kenya, Nigeria and Zambia.
The M-KOPA project is aligned with the Bank's Affirmative Finance Action for Women in Africa (AFAWA) program that seeks to increase access to finance for women.
ADFI is a pan-African initiative designed to accelerate digital financial inclusion throughout Africa, with the goal of ensuring that 332 million more Africans, 60% of them women, gain access to the formal economy.
The Facility was formally launched in June 2019 at the Bank's Annual Meetings in Malabo, Equatorial Guinea.
Current ADFI partners are the French Development Agency (AFD); the French Treasury's Ministry of Economy and Finance; The Government of Luxembourg's Ministry of Finance; the Bill and Melinda Gates Foundation; and the African Development Bank, which also hosts the fund.
Capital Market: How NCC's Effort In MTN Listing Is Bringing Economic Gains To Nigeria- Danbatta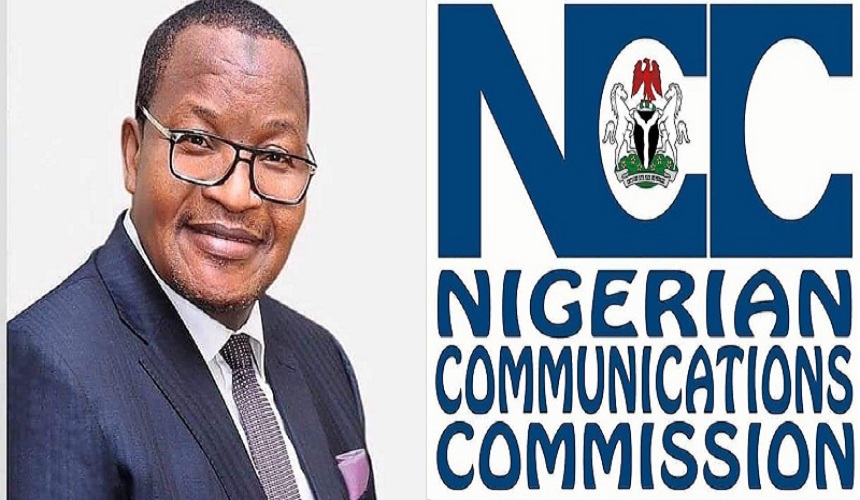 The Executive Vice Chairman (EVC) of the Nigerian Communications Commission (NCC), Prof. Umar Garba Danbatta, has said that the regulatory action taken by the Commission to facilitate the listing of MTN Nigeria on the country's stock exchange market has continued to bring economic gains to Nigeria and Nigerians in terms of boosting market capitalisation and yielding dividends to shareholders.
Market analysts report that MTN investors have raked in approximately N1 trillion in price appreciation and dividends since April 2020.
DigitalTimesNG understands that the listing of MTN was as a result of NCC's effective regulatory action taken during the mobile network operator's fine settlement agreement in 2016, which compelled the telco to, among other things, list on the Nigerian Stock Exchange (NSE).
The listing was one of the outcomes of the NCC's stringent regulatory postures, which served as a tonic for other telcos such as Airtel to follow the same direction.
As the country's independent telecoms regulatory authority, the NCC, working with the Central Bank of Nigeria (CBN), facilitated the landmark listing of the country's largest telecommunications operator on the bourse.
"This is in line with its mandate to promote investment, create a level-playing field for all licensees, ensure compliance to existing telecoms laws and facilitate the delivery of top-notch quality of service (QoS) to consumers," said the Executive Vice Chairman of NCC, Prof. Umar Garba Danbatta.
Danbatta noted that through this proactive regulation and timely intervention by the NCC, which led to the listing of MTN on the NSE, a new vista of opportunity has been created in the history of the telecommunications industry in Nigeria.
"That important regulatory action enabled Nigerians, consistent with the Nigerian Communications Act (NCA) 2003, to partly, own, manage and control MTN. This bold and courageous regulatory action is now transforming lives and boosting the economy," the EVC stated.
He also stated that the listing has helped to translate into action, an important objective of the Commission, which is to promote local investment and ownership in the telecom sector.
"With MTN shares available in the capital market, it is expected that Nigerians will buy shares and by purchasing the shares of MTN, they will be financially empowered and be socially transformed," he said.
Stating that telecoms is a capital-intensive industry that requires continuous investment, Danbatta said the listing will enable the telecoms companies to raise capital for the expansion of their networks.
"Also, one of the benefits of listing on the NSE is that telcos have an enormous opportunity for raising more capital for network expansion, which will, in turn, bring about improvement in the quality of service delivery and quality of experience for telecom consumers.
"Today, the capital market regulator and shareholder bodies have commended the effort of the NCC in making the capital market more resilient through the Commission's regulatory action in facilitating telcos listing," he stated.
Danbatta noted that the listing in the stock exchange will promote liquidity amongst operators, enhance their value as well as promote transparency.
"The Commission is committed, through its regulatory policies and actions, to creating the right environment to attract both Foreign Direct Investment (FDIs) and local investment into the telecom industry for increased economic prosperity for Nigerians," the EVC said.
Financial Experts Call For Reorganization Of Nigeria's Market Architecture @Zimvest Economy Conversations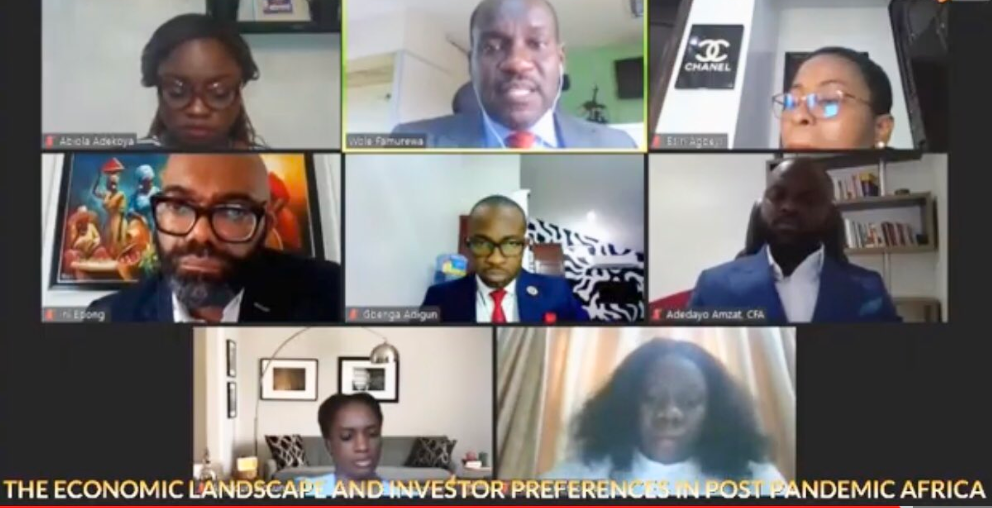 Stakeholders in the Nigerian Capital market, Asset Management and Banking Industries have called for a rethink of the nation's economic philosophy and a reset of the financial market architecture.
This was part of the major takeaways from the "Zimvest Economy Conversations", a thought-leadership series of Digital Private Wealth and Investment Management Firm, Zimvest (Zedcrest Investment Managers) held on Saturday, June 20, 2020.
Gbenga Adigun, Business Head of Zimvest, in his opening remark during the virtual event, noted that investors are gravely concerned with investment returns in the light of the current low yield environment while financial institutions are thinking of how their product development and service delivery should evolve with the changing needs of investors.
Bola Onadele Koko, CEO of FMDQ Group while delivering the keynote speech on the event theme "The Economic Landscape and Investor Preferences in Post-pandemic Africa," talked about the toll the growing pandemic has had on African markets.
He laid emphasis on the slowdown in key segments of the economy including the financial markets, tourism, remittances and foreign direct investments and called for a rethink of Nigeria's economic philosophy with clarity from the fiscal policymakers which will be critical for gaining investors' confidence.
"Now is the time to develop new and ingenious ways to develop and drive the Nigerian financial market and in the continent at large. Private capital will especially be more essential as recent shocks have shown the limits of Governments' abilities particularly in developing countries", he said.
The capital market leader also stated that FX reforms will be critical for the Nigerian economy at this point, noting that trading activity in the Nigerian Fixed-Income and Interbank Currencies market is down by 55% due to economic slowdown linked to the Covid-19 pandemic.
All panellists in this first episode of the thought-leadership series pointed out that most investors were affected by the pandemic and are looking for further ways to diversify their portfolios that may end the year on a negative real return.

Abiola Adekoya, Wealth Expert and Ex-CEO at RMB Securities, while speaking during the panel session, stated that one of the key things that investors are concerned about in this era is the need for diversification, more liquidity and higher investment returns.
"A lot of investors have been focused on one product and this pandemic has shown that that is not enough. The nascent interest in alternative assets has shown that there is strong liquidity in the overlooked retail space and Investment managers should pay keen attention and develop alternative assets products, and reduce the reliance on the traditional Fixed income, Money markets and Equities offerings."
Buttressing Abiola's position on alternative assets, Esiri Agbeyi, Partner and Head Private Wealth Services, PwC Nigeria, emphasized the need for investors to take a keen interest in private equity and other alternative assets investments.
She shared a PWC survey on Family Offices. The survey revealed that 63% of family businesses leaned towards private equity as an investment portfolio. Local pools of private capital are important to drive economic development
Onome Komolafe, Divisional Head of Central Securities Clearing System (CSCS), stated the need for improved product development and differentiation, clear market segmentation and smart communication as tools that financial services firms can deploy in evolving with the changing consumer behaviour.
She also pointed to premium service delivery and technological innovation as crucial to the democratization of investment opportunities in Africa.
Ini Ebong, Group Executive, Treasury & Financial Institutions at First Bank, pointed out the present opportunity available for investors, regulators, institutions, market practitioners to reset Nigerian financial market architecture and noted that this opportunity presents itself mostly around periods of crisis. 
According to him, as markets develop, the investing public becomes more able to embrace risk and go for higher return instruments outside traditional bank-based deposits.
"If you want high returns on investment, you must be willing to take on more risky investment products", said Adetoun Dosunmu, Treasurer at FBN Merchant Bank.
 "Giving the highly specialized nature of investing, working with a regulated fund manager will be most beneficial to the investor in the long run and would protect against fraud and sharp practices from the teeming number of platforms offering untested investment opportunities."
During his closing remark, the Founder of the Zedcrest Group and the Chief Host of the event, Saheed Adedayo Amzat, CFA, called on the Nigerian capital market stakeholders to unite to further capital formation in the country and sounded a note of warning to Nigerians on suspicious wealth generation platforms.
"Many unsuspecting investors over the last three decades have lost their funds to unregulated institutions that promised unbelievable returns. All stakeholders in the sector need to speak up and inform the unsuspecting public about investment platforms. Our regulators need to do more with the support of all players in the Investment management space," he opined. 
The much-anticipated event lived up to its billings as over 1,150 participants engaged the speakers on investment challenges and opportunities they can tap into post-Covid.
Zimvest, the newly launched Investment Management subsidiary of Zedcrest, plans to be at the nexus of a continuing conversation series around Investment management and economic policy landscapes.
The second edition of the series is to be announced soon.
A poll conducted during the event also shows that over 60% of participants prioritized "Capital Preservation" when choosing an investment option.
Over 72% were concerned about inflation and exchange rate fluctuations and over 81% were concerned about Proven Track Record, Regulatory Compliance and Transparency when choosing an investment management partner.