Ericsson Estimates USD 31 Trillion 5G Consumer Market By 2030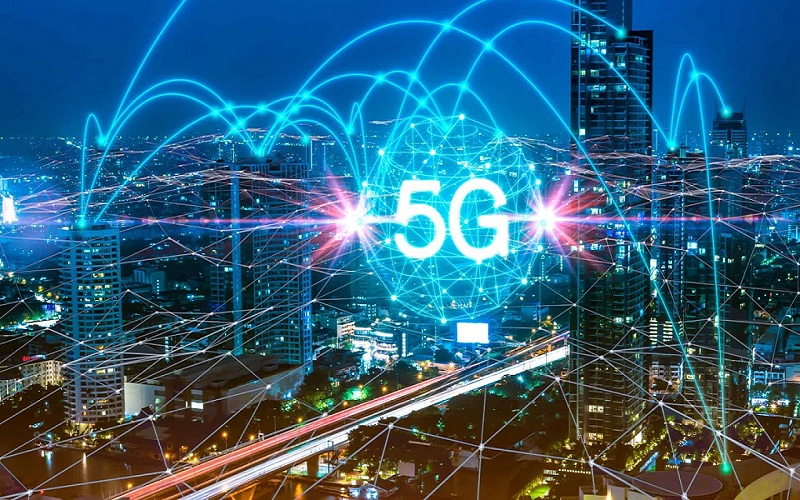 The 5G consumer market could be worth USD 31 trillion by 2030 globally, according to the new Harnessing the 5G Consumer Potential report from Ericsson ConsumerLab.
The report estimates that communications service providers (CSPs) could earn USD3.7 trillion of that total – a figure that could increase further as new adjacent digital services opportunities arise.
The report also estimates that CSPs could generate up to USD131 billion by 2030 from digital service revenues alone, by proactively bundling and marketing 5G use cases.
About 40 per cent of these revenue projections are attributed to consumer spending on enhanced video, augmented reality (AR), virtual reality (VR) and cloud gaming over 5G networks.
The report projects that AR is likely to drive more than half of all consumer spending on immersive media by 2030 – starting with gaming and extending to other areas like shopping, education and remote collaboration.
Key findings also highlight how the impact of the COVID-19 pandemic on personal finances and financial priorities may have affected consumers' willingness to pay a premium for 5G subscriptions.
In early 2019, the average consumer was willing to pay a 20 per cent premium for 5G. As 2020 draws to an end, that figure has dropped to 10 per cent. However, one in three early adopters globally is still willing to pay a 20 per cent premium.
Such high levels of early adopter take-up could help drive economic recovery, according to the report.
The report also projects that by proactively driving 5G consumer adoption, CSPs could gain 34 per cent higher 5G average revenue per user (ARPU) by 2030.
This could boost consumer revenues at a compound annual growth rate (CAGR) of 2.7 per cent compared to flat revenue growth of 0.03 per cent by taking a passive approach across the decade.
Jasmeet Singh Sethi, Head of ConsumerLab, Ericsson Research, says: "This is the first time that Ericsson has presented a revenue forecast for the 5G consumer market, which remains the core business of communications service providers.
"Through our research, we have highlighted the role of use case development, tariff innovation, quality 5G coverage and ecosystem partnerships to unlock the true potential of this market.
"It is clear that 5G will drive enormous opportunities for CSPs in consumer business over the decade. As this journey is already underway, those CSPs that quickly and proactively evolve their consumer propositions are likely to be bigger winners."
The report also highlights the enabling role technologies such as edge computing and network slicing will play in helping service providers to secure 5G-enabled consumer revenue.
This could come from core digital services like cloud gaming and augmented reality applications, or adjacent digital services, such as in-car connectivity and associated safety features.
In May 2019, Ericsson ConsumerLab released a report that measured consumer interest across more than 30 use cases and their willingness to pay for them.
The new 5G Consumer Potential report builds on those insights through business potential forecasts, both for service providers and the larger ICT ecosystem.
Number Of 3G, 4G Telecom Towers In Nigeria Hits 53,460 – Danbatta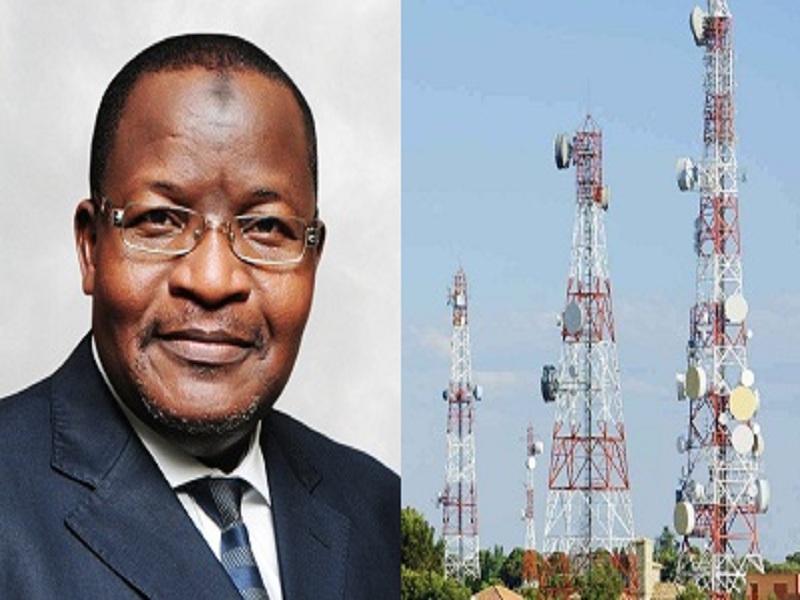 …. As Ministry's New Perm Sec Hails Danbatta's Leadership
The improved broadband/telecoms services delivery being experienced by Nigerians has been attributed to the massive deployment of 3G and 4G base transceiver stations (BTS) and laying of Fibre Optic Transmission Cables across the country.
A recent data released by the Nigerian Communications Commission (NCC) shows that the third-generation (3G) and fourth-generation (4G) base transceiver stations (BTS) deployment in Nigeria, increased from 30,000 to 53,460, while Fibre Optic Transmission cables grew from 47,000km to 54,725km in the last five years.
Executive Vice Chairman of the Nigerian Communications Commission (NCC), Prof. Umar Danbatta disclosed these at a briefing for the new Permanent Secretary of the Federal Ministry of Communications and Digital Economy, Engr. Festus Yusuf Daudu, on the functions and regulatory activities of the Commission in Abuja on Tuesday.
The EVC who conducted the comprehensive briefing spoke on NCC's enabling laws, mandates of NCC, the structure of NCC, implementation approach of its mandates and methodology, key focus and targets, scorecards, the new soon-to-be-unveiled Strategic Management Vision (SVP), NCC's contributions to the economy, various regulatory frameworks aimed at improving service delivery, challenges confronting the sector and proposed solutions, among others.
Danbatta said the effective regulatory regime employed by the leadership of the Commission has resulted in increased deployment of infrastructure by telecoms operators, which in turn, helped to improve broadband penetration and other related service delivery in the telecoms industry.
"The BTS, fibre optic cables and other related infrastructure are central to the provision of improved service experience for Nigerians by their respective telecoms service providers," he said, adding that the licensed Infrastructure Companies (InfraCos) are also expected to add 38,296km to optic fibre cables when they commence full operations.
According to the EVC, as at November 2020, active telephony subscribers stood at 208 million with teledensity standing at 108.92 per cent while active Internet subscriptions were 154.9 million and broadband penetration of 45.07 per cent, among others.
Danbatta also talked on various initiatives undertaken by the Commission to ensure consumer protection and empowerment to include the Declaration of 2017 as Year of the Telecom Consumer, the introduction of the 622 Toll-Free Line for lodging and resolving consumer complaints and the provision of the 112 Emergency number and activation of 19 Emergency Communications Centres (ECCs).
Other such consumer-centric regulatory measures intervention, according to the EVC, include the issuance of various directions to mobile network operators (MNOs) to protect the consumers from being short-changed, ensuring a smooth transition of Etisalat to 9Mobile, consumer outreach programmes, introduction and enforcement of mobile number portability (MNP) as well as the introduction of the Do-Not-Disturb (DND) 2442 to check cases of unsolicited text messages.
He disclosed that the number of subscriptions to DND service has hit over 30 million as the service empowers Nigerians to be able to protect themselves from the menace of unsolicited text messages.
The EVC said that it was in recognition of the tremendous economic growth opportunities afforded by the deployment of broadband and its associated technologies, that the Commission has positioned itself in government's drive for a digital Nigeria, as contained in the Nigerian National Broadband Plan (2020 – 2025), the National Digital Economy Policy and Strategy (2020 – 2030) and the Strategic Management Plan (2020 – 2024) of the Commission.
"The Commission will continue to put in its best in the discharge of its mandates, especially in facilitating the deployment of broadband, which is central to diversifying the Nigerian economy and national development. Also, it is our belief that the communications industry, under the leadership of the Ministry of Communications and Digital Economy, will experience more quantum leaps and retain its current leadership role in the telecommunications space," he said.
In his reaction, the new Permanent Secretary, Engr. Festus Yusuf Daudu commended the leadership of the Commission, acknowledging the upward growth attributed to the effective regulatory regime, the central role NCC is playing in the digital transformation of the Nigerian economy as well as the impressive contribution of the sector to the country's Gross Domestic (GDP).
"I want to thank NCC for its contribution to the Nigerian economy so far. I am not exaggerating about the achievements of NCC, in terms of contribution to GDP and how NCC's effective regulatory role has been helping the economy in so many ways," he said, adding that NCC leadership also contributed to his success as the Chairman of the World Radio Conference in 2015.
Engr. Daudu implored the Commission on the need for increased collaboration and teamwork with the Ministry, other agencies and industry stakeholders towards achieving the Federal Government's objective of a digital economy.
He also promised to support the Commission in whatever ways possible towards achieving its regulatory mandates.
REVEALED: 47.8 Million NINs Collected By Nigerian Telcos, As FG Hails Record Figure
A total of 47.8 million NINs have been collected by Nigeria's mobile telecom operators, DigitaTimesNG can authoritatively report.
This disclosure was made in a statement signed by Dr Ikechukwu Adinde, the Nigerian Communications Commission (NCC)'s Director of Public Affairs on Tuesday and made available to DigitalTimesNG.
DigitalTimesNG understands that at an average of three to four SIMs per subscriber, millions of telephone subscribers will be linked up before the deadline in February 2021.
Adinde said in the statement that at the end of a review meeting held on 18th January 2021, the Technical Implementation Committee under the Ministerial Task Force reported significant progress in the ongoing NIN-SIM linkage exercise.
The statement said that while reacting to the report, an elated Minister of Communications and Digital Economy, Dr Isa Ali Ibrahim Pantami, expressed satisfaction with this commendable achievement.
Pantami expressed the Federal Government's appreciation for the commitment demonstrated by all stakeholders and citizens and urged them to submit their NINs before 9th February 2021 deadline.
He further urged the technical team to fast-track the processes so that the project is delivered soonest.
DigitalTimesNG understands that the Technical Committee drew attention to the App developed by the Federal Government which allows subscribers to link up to a maximum of seven (7) SIMs to their NIN.
He reminded Nigerians to secure and protect their NINs, urging subscribers to desist from selling their NINs or allowing others to use their NINs for registration.
"For any act committed with the SIM, good or bad, it will be officially traced and attached to the NIN owner," the Minister warned.
Zeta-Web Introduces Z-Force, A Low-Priced, Reliable & Superfast Internet Solutions For Homes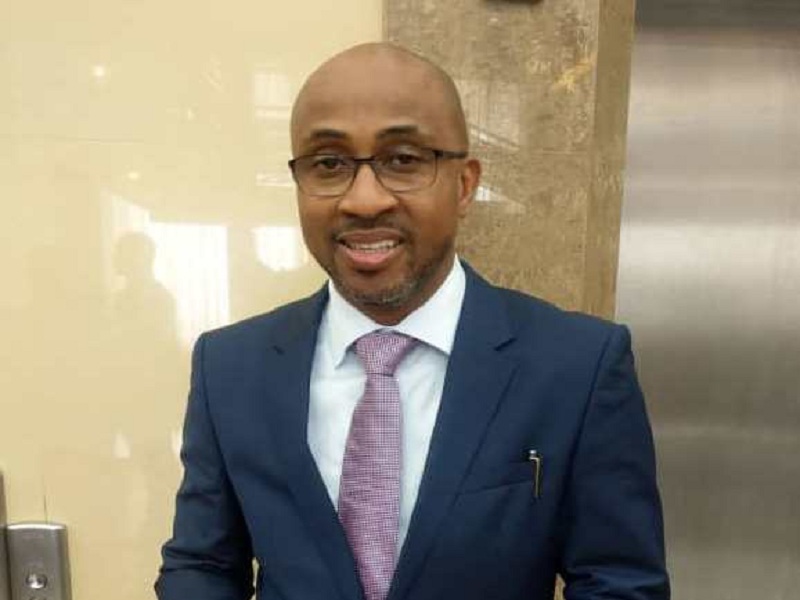 Zeta-Web Nigeria Limited, a Lagos-based indigenous Information Technology (IT) firm, has reiterated their commitment to bring robust broadband and internet solutions that would ease productivity for Nigerians in the post-Covid 19 workplaces.
To this end, the company lately introduced Z-Force, a super-fast internet service designed for Nigerians working from home and other notable services for other market segments.
Chris Obasi, Managing Director, Zeta–Web Nigeria Limited, who addressed the media on the importance of the Z-Force to the current workplace, said, "Our Z-Force service is unique in its design as it came out at a point where users wanted internet services with both speed and data that they can use while working remotely, devoid of the frequent intermittencies and high-cost associated with such requests.
"As you would agree with me, the global pandemic brought with it, different challenges and an uncharted path that a lot of businesses were ill-prepared for. But we saw it as an opportunity to change the way we think and operate. And this meant that we had to look at a product that acts as a best-fit to the need of our clients as well as meet the current demand and market trend."
"Our unique selling point is one product that meets the unique need of every user, fast installation, high Quality of Service, fair pricing and excellent Customer Turnaround Response Time to mention a few. Z-Force is a hybrid product that serves both the SME market (Home office) and selective mass-market – home users, online schooling, entertainment, etc," Chris added.
With a collection of world-class services and solutions, the company has repositioned itself as a one-stop centre for IT needs. In line with the global best practices, Zeta-Web Nigeria Limited has demonstrated a high level of commitment to customer support over the years, which has brought accolades and recognition to them.
In the words of Chris Obasi: "Our unique selling point is that we listen to our customers before designing the desired product that meets their specific needs; as we know that the world is evolving and it is no more one product fits all."
Zeta-Web Nigeria Limited is also bringing to the fore, enhanced solutions around Virtualization and IT Security Solutions for enterprises as well as IT/Cyber Security trainings for IT administrators and regular users that utilise enterprise systems.
Aside all these, it is positioning its Cloud infrastructure (both private and public) as well as digital transformation as the best-fit for the Nigerian market.
The company has been lauded as being innovative in its solutions offerings that have brought respite to the premium segment of the market.
Zeta-Web Nigeria Limited has designed enterprise solutions for businesses and large corporate organizations like banks, government establishments and large business conglomerates and their aim is to fill the gap of quality ICT Service Integration and Services by designing, implementing, operating and managing high-end enterprise networks, data centre technologies and applications for their customers' specific needs.
The company's current product suites are being aligned to meet the new-normal and ensure their solutions help improve users' IT environment, support their digital transformation journey, enhance their overall experience & processes and facilitate business growth; bringing customer satisfaction to a new height and giving clients respite. It is poised to provide solutions that will meet every customer's unique requirement.
The company commended the regulator, Nigerian Communications Commission (NCC) on their strides in the ecosystem and put forward that tax waivers and tax incentives be considered, such as eliminate multiple taxations and include tax reduction on OEMs equipment manufacturing and importation to encourage investors.
On spectrum management, Obasi appealed to the regulator to make spectrum available at a fair price and opined that "We need the government to create a sustainable and predictable spectrum allocation regime that makes useful frequency spectrum available at a fair price. They should also properly differentiate the market so that Telcos and ISPs do not overlap, by enacting laws that separate what markets can be serviced by each category of provider."
Zeta-Web Limited is a company set up specifically to bridge the gap between quality solutions and services as well as guaranteeing business success.
Having started as an ISP about 7 years ago, today the company has diversified to other areas of Information and Communication Technology (ICT) such as Data Centre Services, Data Centre Virtualisation, Network Virtualisation, SDWAN, IT & Cybersecurity trainings, Broadband deployment, Business Solutions, Contact Centres and many more.