Femi Falana, SAN: Your Client's Publication On Zinox Chairman, A Cheap Blackmail
By E. EZUKA
I have followed with interest the case of what appears to be attempted blackmail by your client, Mr. Benjamin Joseph of Citadel Oracle Concepts Limited, an Ibadan-based ICT retail firm against the Zinox Chairman, Mr. Leo Stan Ekeh, his wife, TD Africa and staff and Access Bank Plc. for some time now as a disinterested observer.
However, I was recently moved to take an interest in the case after a lawyer friend of mine went to great lengths to verify the facts on the ground from the respective authorities. Now, I am moved to comment following what I consider an unacceptable media slander to denigrate the character of the Zinox owner.
The only sin Mr. Ekeh's company committed is extending documented interest-free credit facility to your client when he couldn't fund an IT supply business which the Federal Inland Revenue Service (FIRS) awarded his company and 12 other companies. After the FIRS paid all suppliers funded by Technology Distributions Ltd. (TD Africa), other companies paid TD the invoice sum of the laptops supplied on credit to them as agreed.
However, your client tried to divert TD's fund.
It is important to state here that your client's application for credit was initially rejected based on a lack of credit history with TD. However, his partner, Princess Kama and her uncle, one Chief Onny Igbokwe, a long-time customer of TD's, intervened on his behalf.
Therefore, when he tried to hold back remitting the funds for the laptops supplied on credit by TD, his partner, Princess Kama who, handled the transaction on behalf of his company (he issued a letter of authority to Princess Kama as his company's legal representative and submitted it with a copy of his passport to the FIRS) refused as the credit was guaranteed by Chief Igbokwe.
After TD was paid, your client Benjamin Joseph started fighting his partner, Princess Kama, on profit share which lasted two years and was at a point handled by a distinguished lawyer – Chief Afe Babalola – who pleaded with Princess Kama to consider increasing the profit share due to Benjamin Joseph a little bit, but your client wanted all.
It was at this point that your client changed the story that he was not aware of the contract and that his company was used to defraud the FIRS, adding that nothing was supplied to the FIRS. This, I understood, was in order to try and blackmail the owners of TD to extort money from the company.
He sponsored some fake press releases against the Zinox Chairman, his wife and Access Bank so that he could have access to Mr. Ekeh. When he visited Lagos from Ibadan to meet Mr. Ekeh on one occasion, the Zinox Chairman refused to see him because he was classified as a blackmailer.
Your client had initially reported the case to the Police Special Fraud Unit (SFU) Milverton Road, Ikoyi. The SFU conducted investigations and indicted him on the basis that a forensic analysis report stated that he signed the board resolution which he said was forged.
He thereafter lodged another petition to the Police Headquarters, Abuja, who after investigations and confirming that he was lying, charged him to court in 2016 in suit CR/216/2016 (IGP vs. Benjamin Joseph) for false information before Honourable Justice Peter Kekemeke. The Police (Prosecution) has since closed their case since 2018 and your client is supposed to open his defence.
Instead of defending himself, he is running around with your help, to have the Attorney General discontinue the criminal case against him. My investigation at the Ministry of Justice revealed that your chambers once applied to the AG with a letter dated November 1, 2018, for a Fiat, which you invariably wanted to use to discontinue the criminal proceedings against Benjamin Joseph, so that he would not defend the criminal charges against him.
But the AG refused that your 2018 application. Thereafter, your client went to procure some spurious "reports" said to have been made in 2015 and in 2020, which you, again, used to apply for another Fiat.
But my further investigations at the Force Headquarters Abuja show that the Police have, by a comprehensive report dated December 1, 2020, discredited and disclaimed all those "reports" which your client is parading and with which you tried to get the Honourable AG to grant you a Fiat in May 2022.
However, when the AG further reviewed the file and saw through the discrepancies in your application for the Fiat, the AG reversed himself and issued a new letter to the Police dated 6th June 2022, directing the Police to prosecute your client, Benjamin Joseph, to a logical conclusion.
For instance, your chambers failed to disclose to the AG that there is a subsisting judgment of the FCT High Court in Suit No.  FCT/HC/CR/244/2018, given by Honourable Justice Danlami Senchi on 24th February 2021, against your client to pay N20million as damages for false petitioning and to serve as a deterrent against persons who would give Police or the EFCC false information as your client did.
This was following the petition your client made on the same set of facts and allegations to the EFCC through the Vice President.
Yet, you are applying for Fiat to prosecute the same persons your client is asked by a subsisting judgment to pay N20million as damages!    That same judgment absolved these same persons of all the allegations made by your client.
I would also like to point out that the Federal Government, through the office of the Attorney General of the Federation and Inspector General of Police has instructed the court to prosecute your client, Mr. Benjamin Joseph to a logical conclusion, with letters dated 6th June 2022 and 26th September 2022 respectively, for false information at the FCT High Court, before Honourable Justice Peter Kekemeke.
Yet, the latest release being circulated by your client states that you are filing charges against Mr. Ekeh, Mrs. Ekeh, Chris Eze Ozims, Shade Oyebode and other persons named in the publications.  Meanwhile, your client was in court on the 27th of September 2022 and the letter of the AG dated 6th June 2022 and the letter of the IGP dated 26th September 2022, to continue the prosecution of your client were already in the court file. Your client was called upon to give evidence for his defence. He could not defend himself but rather sought an adjournment.
Yet, your client quickly rushed to the press on the 29th (2 days after) to blackmail innocent persons with reckless allegations contained in various online publications. All these acts are capable of making one believe that they are not directed to meet the ends of justice but just to embarrass and humiliate Mr. Ekeh, the Chairman of Zinox, his wife, and his staff.
It is libellous to insinuate that a distinguished tech entrepreneur who has built the largest ICT group on the continent, as well as his wife and a few others, have been indicted by Police and EFCC. It is all false. The release indicated that the Police SFU and the EFCC indicted Mr. Ekeh, Mrs. Ekeh, Mr. Ozims, Mrs. Oyebode, Mr. Adigwe. Could you please release these reports from the SFU and the EFCC to the public for us to read? I have made enquiries at EFCC and the Police Headquarters to confirm this claim and both confirmed there was no such invitation and indictment.
The spurious Police reports that your client is parading were not made by the SFU who investigated the case. Your client rather procured a certain "report" from a Police agency in Abuja, which did not investigate the case and which the Police Headquarters Abuja has disclaimed in their FINAL report dated 1st December 2020 on this matter. Yet, your client is parading these fake and discredited reports.
I am sure you know that your client who reported cases has been unable to substantiate and defend the case he reported at the courts to date and is instead begging the Attorney General to withdraw the case. I have taken the pains to give you specific dates of letters and reports and particulars of all the cases, to demonstrate the truthfulness of my findings. Anybody can thus verify them.
For your information, Technology Distributions (TD Africa) which is run by Mrs Chioma Ekeh, a first-rate Mathematician, FCA, MBA is the largest ICT products distribution company in sub-Saharan Africa and has a revolving credit to ICT vendors of $75m in the last eight years. This was why your client could be extended an interest-free credit to execute the job for which he could not secure a bank loan.
Mr. Ekeh and his Board are persons of integrity and please feel free to confirm this from industry players. Yet, he sponsored a publication that states that 12 persons including Access Bank conspired to defraud him of N170m. Are they hungry as to collectively tarnish their integrity with a mere N170m contract?
Indeed, your client owes an apology to Mr. Ekeh, a serial digital entrepreneur and well-known promoter of the trust economy and digital democracy, who I consider the main target in this charade. Let me share a few facts.  In the last 35 years, he has built the largest ICT group in Africa with companies on four continents without borrowing a kobo or owing any bank for that matter (please check with Nigerian banks).
He believes he is a child of trust economy and has succeeded with it. His companies have executed the biggest ICT projects in Africa and some Arab countries and so not desperate to cheat any person. His companies also employ thousands of quality Nigerian staff. He may be extremely humble but not stupid.
Mr. Ekeh enjoys the privilege of being the only African with revenge insurance (please check the global database if you are given access). He is humble to a fault and that is why he is tolerating your client. He once told his friend after investigating your client with paid foreign detectives that Mr. Joseph is broke and working as a small blackmailer for competitors to some of his companies and that it was a waste of time looking in his direction.
Finally, Mr. Falana, I would like you to ask that if the claim made by your client in that publication is substantiated, please publish the court, Police and EFCC report that indicted Mr. Ekeh, his wife, and all the other names mentioned including Access Bank. If you have this evidence, I shall apologize to you publicly for seeing the publication by your client as cheap blackmail.
I believe that irrespective of how long it takes, justice will eventually have its way in this long-drawn case.
NDPB At One: The Evolution Of Data Privacy Under Dr. Vincent Olatunji
"People who end up being first don't actually set out to be first, they set out to do something they love," thus, creating a lasting legacy for themselves.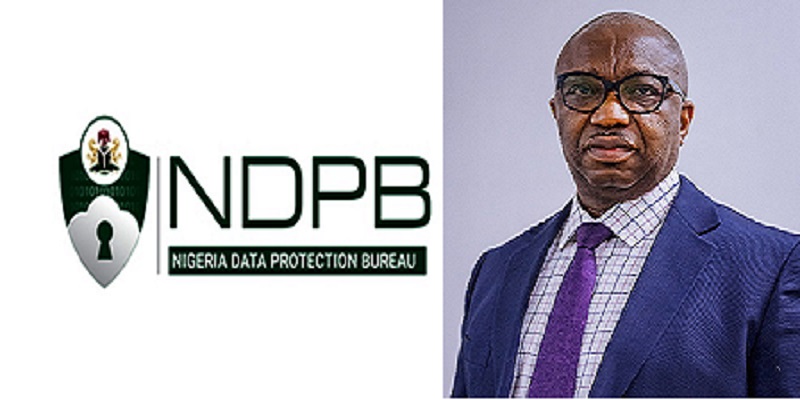 By Yusuf YUSUF
The pioneer National Commissioner/Chief Executive Officer of the Nigeria Data Protection Bureau (NDPB), is one man who has risen through the ranks, showing expertise both in administrative roles as well as the information technology field, as a formidable force whose trajectory of achievements keeps many on their toes.
All these, he has managed to achieve without giving room for the notion of imitation but rather, by setting an exemplary step in advancing policies to ensure the development of the status quo.
A Certified Public Private Partnership Specialist (IP3 Specialist) and a PECB Certified Data Protection Officer, Dr. Vincent Olatunji, (FIIM, IAPP, and NCS) is a promising figure the technology world needs to watch out for in coming years.
He joined NITDA in 2002 and has worked in various departments thereby rising to the position of director in 2014 and Acting DG in 2016 amongst other roles serving in various departments before his recent appointment as National Commissioner.
In just over a year, Dr. Vincent Olatunji is creating a new legacy as the pioneer National Commissioner/Chief Executive Officer of the Nigeria Data Protection Bureau while setting the pace for the institutionalization of data protection laws in Nigeria.
The Nigeria Data Protection Bureau (NDPB) is an intrinsic segment of the Ministry of Communications and Digital Economy born on the 4th of February 2022, out of the need to uphold the National Digital Economy Policy for Digital Nigeria (NDEPS) by further strengthening as well as entrenching the protection of personally identifiable information and sensitive personal data.
Such data includes emails, names, telephone numbers, house addresses, religious beliefs, political lineage, medical records, labour union affiliations, and information being uploaded online in line with standard global practices in a digital economy.
The objective of the bureau as stipulated by the Nigeria Data Protection Regulation 2019 (NDPR) include
Safeguard the rights of natural persons to data privacy
Foster safe conduct for transactions involving the exchange of personal data
Prevent manipulation of personal data and
Ensure that Nigerian businesses remain competitive in international trade through the safeguards afforded by a just and equitable legal regulatory framework on data protection.
While keying into the global digital revolution is inevitable, it is only pertinent that this rising need is met with accurate preparedness. It is on this note, a major milestone was recorded under the able leadership of Dr. Isa Ali Ibrahim Pantami, with the launch of the National Digital Economy Policy and Strategy for a Digital Nigeria (NDEPS).
The NDEPS was launched by President Muhammadu Buhari (GCFR) in 2019. This subsequently led to the re-designation of the  Ministry of Communications to include the digital economy, thereby giving it a new phase.
With this development, the journey of the much-desired and envisioned Digital Nigeria began. This was, however, followed by several restructurings to accommodate the new set mandate of the Ministry. And such restructuring included the NDPR.
Unarguably, Dr. Olatunji has continued laying exemplary standards for any successor to measure up to in time memorial as he has managed to adapt existing resources and manpower to carter for the immediate needs of his bureau to ensure swift and immediate operations against all odds to kick start immediate operations.
Stepping into the herculean task of laying a solid bedrock for data protection policies and strategies without giving room for doubts or sloppiness while distinguishing himself as a formidable force to reckon with, as a pioneer, may pose a major challenge to many.
This is because the way of the pioneer is always filled with different hurdles stemming from proper administration to implementation of policies. However, Dr. Olatunji draws strength from his love for his profession, leaving no stone untouched in his quest to achieve excellence as he emulates the popular saying that "People who end up being first don't actually set out to be first, they set out to do something they love."
The Bureau, within the last year of its establishment, has recorded significant growth under various parametres including but not limited to the following: –
Rate of increment of the public sector integration into data privacy and protection framework – 100%,
Rate of increment in the enrolment of DPOs from data controllers and processors across Nigeria – 600%,
Rate of increment in the licensing of Data Protection Compliance Organizations (DPCOs) – 50%
Similarly, revenue generation through the implementation of the NDPR has increased by over 60%.
The foregoing milestones are taking place at a time when the Digital Economy under Prof. Isa Ali Ibrahim Pantami is breaking records in its contribution to Nigeria's GDP. The ICT sector for instance contributed 18.44% to the total real GDP in Quarter 2 of 2022 – outperforming virtually all other sectors.
The establishment of the Bureau, under the visionary leadership of President Muhammadu Buhari, has strengthened the bulwark of fundamental rights and freedoms of Nigerian citizens in the data economy ecosystem and has, to all intents and purposes, earned Nigeria a pride of place in the arena of international data governance and human capital development.
With the recent approval of the Nigeria Data Protection Bill by the Federal Executive Council (FEC) for further ratification and endorsement by the National Assembly, we wish Dr. Vincent Olatunji, twice as much of successes recorded by him just in one year as he sets out to achieve greater developments in the strategic implementation of data protection laws in Nigeria.
How To Survive The Last Week Of January On A Budget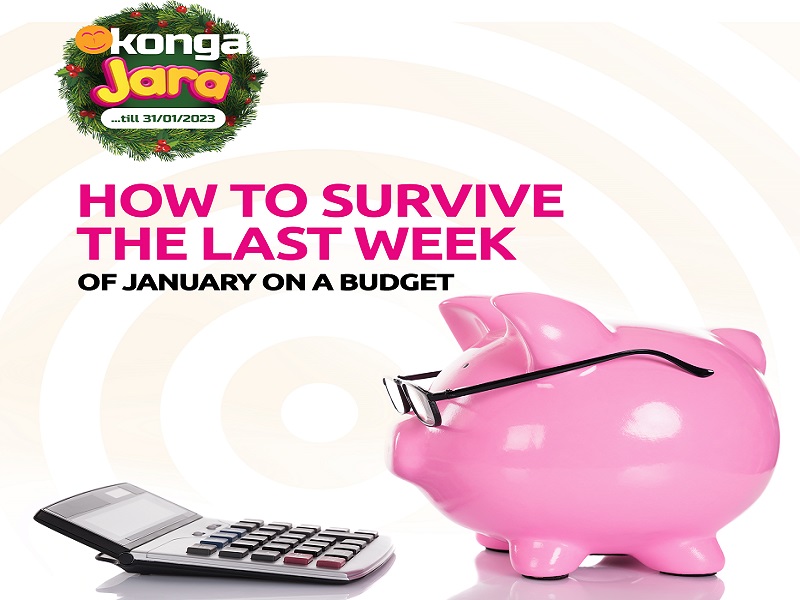 January is renowned for being a month of extremely slow days, mounting bills and a long, grinding wait for payday. This is often the case for folks in paid employment. 
However, the difficulties that traditionally accompany the month of January impact entrepreneurs or those in business as well.
Usually, discretionary or disposable income is often limited and tightly guarded, with many potential customers trying to wade through to the end of the month after the customary lavish spending that trailed the previous year-end festivities.
With the current fuel scarcity plaguing most parts of Nigeria burning deeper holes in the pockets of the average Nigerian, there is a common consensus among many to see the back of January.
Beating the sapa occasioned with the January season often requires a certain level of skill and wits. It is better to stroll into February (the month of love) with a meagre balance or even broke than to enter it on your knees with a crushing bundle of debts on your back.
Here are a few ways you can see out the last week of the month in flying colours on a tight budget, courtesy of Konga, Nigeria's leading composite e-commerce company.
1. Make Garri Your Friend
Just kidding, but then you might want to invest a little of your scarce resources on food or foodstuffs that are not so expensive but last for a long time. Food items like Garri, Bread, Beans, and the like, as they allow for varieties, would definitely come in handy if you are the type that cooks their own meals.
2. Substitute
We know our help comes from God, but at times like this, you might like to forego your normal routine and go with more budget-friendly options. Instead of ordering an Uber or a ride to work as you'll typically do, you may have to wake up earlier and commute via public transport. You can also substitute your expensive beverage for a 3-in-1 coffee or tea; instead of buying that pricey loaf of bread, you could opt for a biscuit instead.
3. Spend more time with friends and family members
The famous saying "The more, the merrier" has never been more beneficial. When things are tight, the best exit route is to be with people who could help lighten the load. With friends, you could share your resources and make the best out of the situation.
4. Be Content
This last week of January, beating sapa entails being content with yourself. In fact, phrases like YOLO or "If I perish, I perish" would do you more harm than good. Avoid frivolities, get only the necessities, understand that all fingers are not equal, and be content with what you have. Mr. James' brokenness could be your average level, so no matter where you find yourself, cut your coat according to your cloth.
5. Look out for Cheaper deals
Most importantly, a major element to seeing yourself through January smiling is to be alert to juicy offers or the best deals. There is always an advantage to it, that satisfaction that comes from walking away with a sweet deal on a purchase. This is one of the reasons you must embrace Konga when it comes to shopping for all your items during this period.
In fact, the ongoing Konga Jara promotion remains your best bet. It is an open secret today that most items are cheaper at Konga and you also enjoy the benefit of guaranteed quality and swift delivery.
In summary, if you're able to stick to the points mentioned above, you're well on your way to surviving these last 77 days of January, while leaving many of your peers wondering how you managed to pull through in such a brilliant fashion.
7 Mistakes Organisations Make That Cause Good Workers To Quit
The decision to leave an organization doesn't just happen overnight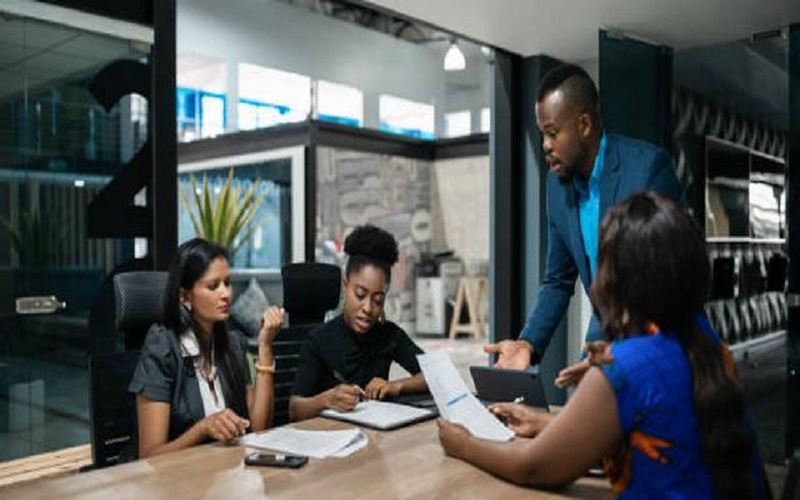 By A J HESS
Talk to any leader of an organization and they will tell you one of the things that bother them the most is losing good people. There is a saying that has become very common: "People don't leave bad jobs, they leave bad bosses." While many people do leave because of their relationship with the people they directly report to, the reasons are more varied in many cases.
Unhappiness is the main reason employees leave organizations. Yet, what exactly causes people to be unhappy? There are a number of factors that come into the equation that can cause people to conclude they could be better off working somewhere else.
The decision to leave an organization doesn't just happen overnight. Usually, the conditions have been around for a long time, slowly draining the employee's enthusiasm and desire to bring their best selves to work every day.  As Phil Johnson, founder and CEO of The Master of Business Leadership, says, "The drama, chaos, and conflict experienced in these toxic work environments lead to low levels of employee engagement."
Here are seven issues that slowly drain a person's desire to work for an organization:
LACK OF APPRECIATION
People spend a great deal of time at work, and if they get the feeling that they're not being appreciated, it will slowly drain their energy and desire to give their best. The lack of appreciation can show up in various forms. Lack of recognition for their accomplishments is a key example. When we are working hard, doing good work, and nobody seems to notice, it kills our desire to continue to do more.
Another area is a lack of caring or taking an interest in our special interests, talents, and life outside of work. When we spend so much time at work, we expect others to take an interest in us as unique individuals, with special talents, needs, struggles, and home situations. And we want the people we report to support us when we are going through difficult times.
"When employees feel a genuine connection with their leader, their role, and the organization, they are stronger collaborators and communicators, and are more engaged," explains Debbie Muno, managing director of Genos North America.
UNFAIRNESS AND FAVOURITISM
While there are different levels of talent and responsibilities within organizations, we expect the standards for promotions and rules of conduct to be applied equally to employees in the organization. Few things are as upsetting as when organizational rules they're expected to follow are not adhered to by the higher-ups.
Another sore point that really drains performance is when people perceive that promotions are given based on favoritism rather than meritocracy.  The resentment and anger resulting from these actions, or just the perception of them, create a toxic culture that causes good people to leave.
ALLOWING NO AUTONOMY OVER ONE'S WORK
In order to feel fulfilled in our work, we need to have some say in what our work looks like. Whether we have a choice on what we work on, have a say in company goals, or have a say in work-related decisions, we need to have choices to feel fulfilled in our career.
The best work happens when leaders trust us to know what to do and can count on us to do it well. Managers who act as guides and coaches—and are approachable when employees have problems—will see their staff perform much better than those who micromanage and allow their people little discretion over how their work is done.
SHOWING NO INTEREST IN EMPLOYEES' PASSIONS
Organizations that expect employees to do their jobs without considering what they are passionate about not only miss out on harnessing those passions, but also alienate their people. It takes work, effort, and getting to know people to find out what their passions are. Unfortunately, many workplaces don't have the desire to find out. As a result, those who believe employees are hired simply to fill a position and should leave their passions at home will find significant turnover among their teams. After some time, these team members will be looking at other companies known for an employee-first culture.
On the other hand, those organizations that do make the effort to find the connections between their people's work and their passions will see an increase in productivity, higher rates of job satisfaction, and a happier workplace overall. To that end, author Debbie Peterson recommends utilizing psychometric questionnaires. "[These] can ensure employees are in roles where their skills and personalities can shine, and ensure the longevity of the employee and their employment as well as the performance of the organization," explains Peterson.
ONE-SIZE-FITS-ALL STAFF APPRECIATION
Many organizations have an Employee Appreciation Day once a year when everyone is acknowledged and treated the same. The problem is that not everyone has the same skills, contributes equally, or regularly brings the same effort. Receiving the same recognition as someone who does the least work possible upsets those who go above and beyond, bring extra enthusiasm to their work, and give their best every day.
Not only should people be recognized for their achievements, but they also should be able to communicate how they wish to be recognized. In my book, The Other Kind of Smart, I talk about how important it is to get to know people in order to appreciate them in a way that powerfully connects with them.
A LACK OF MEANING
One thing millennials have become known for is wanting their work to have meaning and to feel that they are making a difference. Previous generations have wanted this as well but settled for less as they believed the workplace was not the place where this was possible. Now, millennials are a major part of our workplace and are rising to leadership positions. Finally, organizations have started to pay attention.
Organizations must create a vision and share it with their people in a way that ensures everyone understands how their contribution makes a difference. Everyone wants to feel pride in their work and in the organization they work for. This will become increasingly important as younger generations, crucial to an organization's success, demand this.
A LACK OF FUN AND PLAY
In previous decades, the idea that we should have fun at work would have left leaders aghast. Work was work, and people were expected to have fun outside of the workplace. We have since come to understand that having fun at work is a great way to invigorate people, give them something to look forward to, and even alleviate stress and boredom. "For instance, [some] high-tech firms now encourage employees to take table tennis breaks," says Peterson, "with the added benefit that it promotes physical and neurological fitness."
When people are not only allowed, but encouraged, to have fun in their workplace, they are more relaxed, are able to build camaraderie with their colleagues, and are motivated to perform better.
****Culled from fastcompany.com