Femi Falana, SAN: Your Client's Publication On Zinox Chairman, A Cheap Blackmail
By E. EZUKA
I have followed with interest the case of what appears to be attempted blackmail by your client, Mr. Benjamin Joseph of Citadel Oracle Concepts Limited, an Ibadan-based ICT retail firm against the Zinox Chairman, Mr. Leo Stan Ekeh, his wife, TD Africa and staff and Access Bank Plc. for some time now as a disinterested observer.
However, I was recently moved to take an interest in the case after a lawyer friend of mine went to great lengths to verify the facts on the ground from the respective authorities. Now, I am moved to comment following what I consider an unacceptable media slander to denigrate the character of the Zinox owner.
The only sin Mr. Ekeh's company committed is extending documented interest-free credit facility to your client when he couldn't fund an IT supply business which the Federal Inland Revenue Service (FIRS) awarded his company and 12 other companies. After the FIRS paid all suppliers funded by Technology Distributions Ltd. (TD Africa), other companies paid TD the invoice sum of the laptops supplied on credit to them as agreed.
However, your client tried to divert TD's fund.
It is important to state here that your client's application for credit was initially rejected based on a lack of credit history with TD. However, his partner, Princess Kama and her uncle, one Chief Onny Igbokwe, a long-time customer of TD's, intervened on his behalf.
Therefore, when he tried to hold back remitting the funds for the laptops supplied on credit by TD, his partner, Princess Kama who, handled the transaction on behalf of his company (he issued a letter of authority to Princess Kama as his company's legal representative and submitted it with a copy of his passport to the FIRS) refused as the credit was guaranteed by Chief Igbokwe.
After TD was paid, your client Benjamin Joseph started fighting his partner, Princess Kama, on profit share which lasted two years and was at a point handled by a distinguished lawyer – Chief Afe Babalola – who pleaded with Princess Kama to consider increasing the profit share due to Benjamin Joseph a little bit, but your client wanted all.
It was at this point that your client changed the story that he was not aware of the contract and that his company was used to defraud the FIRS, adding that nothing was supplied to the FIRS. This, I understood, was in order to try and blackmail the owners of TD to extort money from the company.
He sponsored some fake press releases against the Zinox Chairman, his wife and Access Bank so that he could have access to Mr. Ekeh. When he visited Lagos from Ibadan to meet Mr. Ekeh on one occasion, the Zinox Chairman refused to see him because he was classified as a blackmailer.
Your client had initially reported the case to the Police Special Fraud Unit (SFU) Milverton Road, Ikoyi. The SFU conducted investigations and indicted him on the basis that a forensic analysis report stated that he signed the board resolution which he said was forged.
He thereafter lodged another petition to the Police Headquarters, Abuja, who after investigations and confirming that he was lying, charged him to court in 2016 in suit CR/216/2016 (IGP vs. Benjamin Joseph) for false information before Honourable Justice Peter Kekemeke. The Police (Prosecution) has since closed their case since 2018 and your client is supposed to open his defence.
Instead of defending himself, he is running around with your help, to have the Attorney General discontinue the criminal case against him. My investigation at the Ministry of Justice revealed that your chambers once applied to the AG with a letter dated November 1, 2018, for a Fiat, which you invariably wanted to use to discontinue the criminal proceedings against Benjamin Joseph, so that he would not defend the criminal charges against him.
But the AG refused that your 2018 application. Thereafter, your client went to procure some spurious "reports" said to have been made in 2015 and in 2020, which you, again, used to apply for another Fiat.
But my further investigations at the Force Headquarters Abuja show that the Police have, by a comprehensive report dated December 1, 2020, discredited and disclaimed all those "reports" which your client is parading and with which you tried to get the Honourable AG to grant you a Fiat in May 2022.
However, when the AG further reviewed the file and saw through the discrepancies in your application for the Fiat, the AG reversed himself and issued a new letter to the Police dated 6th June 2022, directing the Police to prosecute your client, Benjamin Joseph, to a logical conclusion.
For instance, your chambers failed to disclose to the AG that there is a subsisting judgment of the FCT High Court in Suit No.  FCT/HC/CR/244/2018, given by Honourable Justice Danlami Senchi on 24th February 2021, against your client to pay N20million as damages for false petitioning and to serve as a deterrent against persons who would give Police or the EFCC false information as your client did.
This was following the petition your client made on the same set of facts and allegations to the EFCC through the Vice President.
Yet, you are applying for Fiat to prosecute the same persons your client is asked by a subsisting judgment to pay N20million as damages!    That same judgment absolved these same persons of all the allegations made by your client.
I would also like to point out that the Federal Government, through the office of the Attorney General of the Federation and Inspector General of Police has instructed the court to prosecute your client, Mr. Benjamin Joseph to a logical conclusion, with letters dated 6th June 2022 and 26th September 2022 respectively, for false information at the FCT High Court, before Honourable Justice Peter Kekemeke.
Yet, the latest release being circulated by your client states that you are filing charges against Mr. Ekeh, Mrs. Ekeh, Chris Eze Ozims, Shade Oyebode and other persons named in the publications.  Meanwhile, your client was in court on the 27th of September 2022 and the letter of the AG dated 6th June 2022 and the letter of the IGP dated 26th September 2022, to continue the prosecution of your client were already in the court file. Your client was called upon to give evidence for his defence. He could not defend himself but rather sought an adjournment.
Yet, your client quickly rushed to the press on the 29th (2 days after) to blackmail innocent persons with reckless allegations contained in various online publications. All these acts are capable of making one believe that they are not directed to meet the ends of justice but just to embarrass and humiliate Mr. Ekeh, the Chairman of Zinox, his wife, and his staff.
It is libellous to insinuate that a distinguished tech entrepreneur who has built the largest ICT group on the continent, as well as his wife and a few others, have been indicted by Police and EFCC. It is all false. The release indicated that the Police SFU and the EFCC indicted Mr. Ekeh, Mrs. Ekeh, Mr. Ozims, Mrs. Oyebode, Mr. Adigwe. Could you please release these reports from the SFU and the EFCC to the public for us to read? I have made enquiries at EFCC and the Police Headquarters to confirm this claim and both confirmed there was no such invitation and indictment.
The spurious Police reports that your client is parading were not made by the SFU who investigated the case. Your client rather procured a certain "report" from a Police agency in Abuja, which did not investigate the case and which the Police Headquarters Abuja has disclaimed in their FINAL report dated 1st December 2020 on this matter. Yet, your client is parading these fake and discredited reports.
I am sure you know that your client who reported cases has been unable to substantiate and defend the case he reported at the courts to date and is instead begging the Attorney General to withdraw the case. I have taken the pains to give you specific dates of letters and reports and particulars of all the cases, to demonstrate the truthfulness of my findings. Anybody can thus verify them.
For your information, Technology Distributions (TD Africa) which is run by Mrs Chioma Ekeh, a first-rate Mathematician, FCA, MBA is the largest ICT products distribution company in sub-Saharan Africa and has a revolving credit to ICT vendors of $75m in the last eight years. This was why your client could be extended an interest-free credit to execute the job for which he could not secure a bank loan.
Mr. Ekeh and his Board are persons of integrity and please feel free to confirm this from industry players. Yet, he sponsored a publication that states that 12 persons including Access Bank conspired to defraud him of N170m. Are they hungry as to collectively tarnish their integrity with a mere N170m contract?
Indeed, your client owes an apology to Mr. Ekeh, a serial digital entrepreneur and well-known promoter of the trust economy and digital democracy, who I consider the main target in this charade. Let me share a few facts.  In the last 35 years, he has built the largest ICT group in Africa with companies on four continents without borrowing a kobo or owing any bank for that matter (please check with Nigerian banks).
He believes he is a child of trust economy and has succeeded with it. His companies have executed the biggest ICT projects in Africa and some Arab countries and so not desperate to cheat any person. His companies also employ thousands of quality Nigerian staff. He may be extremely humble but not stupid.
Mr. Ekeh enjoys the privilege of being the only African with revenge insurance (please check the global database if you are given access). He is humble to a fault and that is why he is tolerating your client. He once told his friend after investigating your client with paid foreign detectives that Mr. Joseph is broke and working as a small blackmailer for competitors to some of his companies and that it was a waste of time looking in his direction.
Finally, Mr. Falana, I would like you to ask that if the claim made by your client in that publication is substantiated, please publish the court, Police and EFCC report that indicted Mr. Ekeh, his wife, and all the other names mentioned including Access Bank. If you have this evidence, I shall apologize to you publicly for seeing the publication by your client as cheap blackmail.
I believe that irrespective of how long it takes, justice will eventually have its way in this long-drawn case.
The Savvy Story Of National Pension Commission (PENCOM)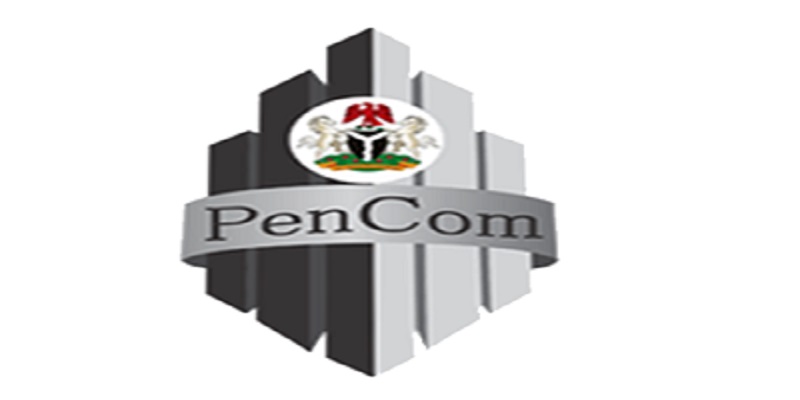 (Concluding part)
By Elonna AGUH, KSM
Since 2014 PenCom has made several unprecedented positive giant strides, with quantum achievements recorded by its current administration under the leadership and chairmanship of Dr. Oyindasola Oluremi Oni and his lieutenants.
Her path of growth has been a progressive one in a bid to capture as many people of pensionable age into the pension plan, especially the informal sector that is being captured through the Micro Pension Plan (MPP). Most recently, PenCom took the initiative to allow RSA holders to access mortgage facilities.
In a statement, PenCom informed all stakeholders and the general public, particularly RSA holders, that the commission has approved the issuance and immediate implementation of the Guidelines on Accessing RSA Balance towards Payment of Equity Contribution for Residential Mortgage by RSA Holders.
According to the commission, the approval is in tandem with Section 89 (2) of the Pension Reform Act 2014 (PRA 2014), which allows RSA holders to use a portion of their RSA balance towards the payment of equity for a residential mortgage.
Further to that statement, it said that for eligibility for this facility, the guideline covers pension contributors in active employment, either as a salaried employee or as a self-employed person.
Therefore, interested RSA holders (applicants) must meet the following conditions:
Have an offer letter for the property duly signed by the property owner and verified by the mortgage lender.
The RSA of the applicant shall have both employer and employee's mandatory contributions for a cumulative minimum period of 60 months (five years)
A contributor under the MPP is also eligible. Provided s/he has made contributions for at least 60 months (five years) prior to the date of his/her application; while RSA holders that have less than three years to retirement are not eligible.
Married couples who are RSA holders are eligible to make a joint application, subject to individually satisfying the eligibility requirements.
RSA holders, if registered before July 1, 2019, must have their records updated through the RSA data recapture exercise.
Application for equity contribution for residential mortgage shall be in person and not by proxy.
According to the commission, the maximum amount to be withdrawn shall be 25 per cent of the total mandatory RSA balance as of the date of application, irrespective of the value of equity contribution required by the mortgage lender. In instances where the 25 per cent of a contributor's RSA balance is not sufficient for payment as equity contribution, RSA holders may utilize the contingency portion of their voluntary contributions (if any).
On the other hand, to qualify as a mortgage lender for this purpose, the company must be duly licensed by the Central Bank of Nigeria (CBN), comply with the Contributory Pension Scheme and have a valid Pension Clearance Certificate.
The commission further stated that it shall publish the names of eligible mortgage lenders on its website. Therefore, interested RSA holders are advised to contact their Pension Fund Administrator (PFAs) for more information and guidance.
Prior to this recent guideline, the commission had recorded that at the end of June 2022, total pension assets under management by PFAs hit 14.2trilion, while the number of registered contributors stood at 9,795,957 million.
These achievements are attributed largely to the increasing number of registered contributors and the value of pension fund assets added to the dynamic and proactive strategies of its leadership. The reason for the recapitalization exercise was to ramp up the capacity of the PFAs to manage the increasing number of registered contributors and the value of pension fund assets.
Recall that PenCom had in 2021 increased the minimum regulatory Capital (shareholder's fund) requirement of PFAs from N1billion to N5billion, and PFAs have since complied with the commission's directives to increase their minimum capital during the exercise sometime between April 27, 2021, and April 27, 2022.
The savvy story of PenCom gets more interesting with each passing day. For instance, at the level of implementation of the Contributory Pension Scheme, as at the first quarter of 2022, twenty-five (25) states had enacted pension laws on CPS, two (2) states were at the bill stage, and four (4) had adopted the Contributory Defined Benefits Scheme.
The commission is poised to continue engagements with PFAs through sensitization workshops and capacity-building programmes. This will continue to bring to the fore the much-needed awareness to encourage participation by persons of pensionable age and foster good relationships with the stakeholders.
The Savvy Story of PenCom will be incomplete without mentioning the names of the pillars behind her great feats.
The board is chaired by Dr. Oyindasola Oluremi Oni with Aisha Dahir-Umar as the Director General. Others are Dr. Umar Farouk Aminu, Commissioner Administration; Mr. Clement Oyedele Akintola, Commissioner Inspectorate; Anyim C. Nyerere, Commissioner Technical; Dr. Charles Sylvester Emukowhate, Commissioner Finance; Muhammad Sani Muhammed, Commission Secretary/Legal Adviser (CSLA); and Mrs. Omobola Tinuola Olusola-Dada, Rep of the Federal Ministry of Finance, Budget & National Planning.
Others are Dr. Ngozi Onwudiwe, Rep Office of the Head of Civil Service of the Federation; Mr. Edward L. Adamu, Rep of the Central Bank of Nigeria; Mr. Lamido Abubakar Yuguda, Rep of the Securities and Exchange Commission, Nigeria; Mr. Olorundare Sunday Thomas, Rep of the National Insurance Commission; Comrade Godwin Abumisi, Rep of the Nigeria Union of Pensioners; Comrade Dr. Bobboi Bala Kaigama, Rep of the Trade Union Congress; Comrade Ayuba Wabba, mni, Rep of the Nigeria Labour Congress; Mr. Oscar N. Onyema, Rep of the Nigerian Stock Exchange and Mr. Adewale Oyerinde, Director General, Nigeria Employers Consultative Association.
***Sir Elonna Aguh, KSM, a public affairs analyst and commentator wrote from Lagos
Resiliency Is the Cornerstone Of Future-Proofing Business Continuity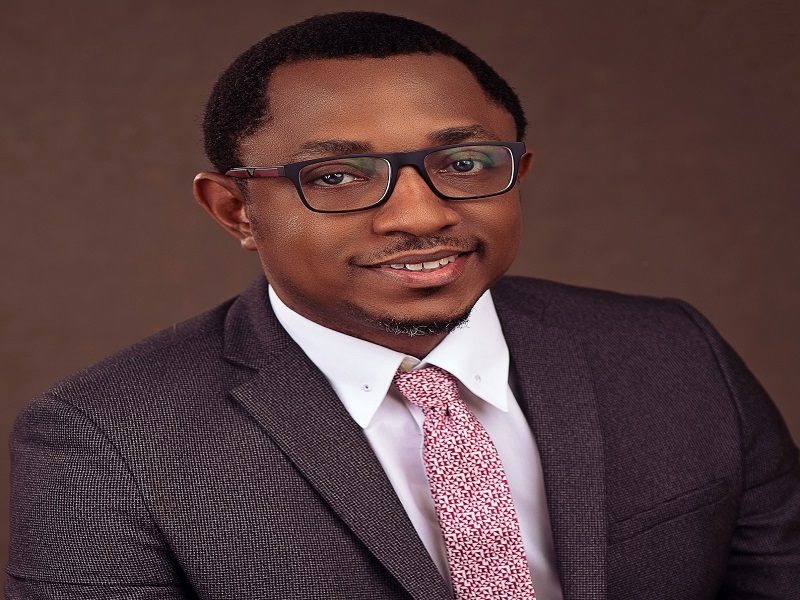 By Emmanuel ASIKA
2020 will forever be known as the year that dramatically changed the trajectory of both society and business. From customer and market behaviour to operational systems and processes, we have remained in flux, working to address these changes and challenges from the past two years.
The rise of the hybrid working environment reshaped how organisations, especially technology companies, manage workforces, respond to global cyber threats, and acquire top talent. Soaring cost of living and unreliable supply chains also contribute to an overall backdrop of volatility.
As businesses strive to find a new status quo, leaders must do more to stay in line with the rapid pace of change. To thrive, the technology industry must build resiliency in these two critical dimensions of operations to cope with the coming disruptions: managing security in the hybrid workplace and training the workforce to become more flexible.
Endpoint security: crucial for business resilience
As companies embrace the hybrid work model, they are exposed to more vulnerabilities than ever before, which means new measures are required to secure employee device endpoints from external threats. Firmware attacks, which can evade detection, have become a major concern for IT leaders. To make matters more challenging, these attacks are becoming increasingly difficult to remediate if left unmanaged.
Recent HP research projects have highlighted the scale of the problem. For instance, the 'Blurred Lines & Blindspots' report by HP Wolf Security found that working from home encourages staff to engage in riskier security behaviours, with 70% of those surveyed admitting to using their work device or letting someone else use it, for personal tasks. Also, 69% said they used their personal laptop or printer/scanner for work activities since the pandemic started.
HP's 'Out of Sight & Out of Mind' report discovered a trend of 'shadow IT,' where personal equipment is bought, installed, and used – often in the cloud – meaning security is circumvented. The study further highlighted that some 43% of respondents globally do not even have their PC or laptop checked and installed by their IT department.
Another HP study, 'Rebellions & Rejections', revealed that workers' attitudes toward security and IT further compounded the issues. It showed that 37% of respondents said policies are too restrictive, with 54% of younger workers saying that they are more worried about meeting deadlines than protecting themselves and their businesses from data breaches.
Shockingly, 31% of workers aged 18-24 have tried, and in some cases successfully evaded security measures and procedures. This has left cybersecurity professionals in a difficult position, with 91% of IT teams feeling pressure to compromise safety for business continuity.
Unsurprisingly, this has become a boon for cybercriminals, with the Q1 2022 edition of the HP Wolf Security Threat Insights Report identifying a 27% increase in the volume of threats captured in the quarter.
Fostering a more resilient workforce
Over and above security, IT and senior managers must take responsibility to inspire, educate and train employees on the necessary business and personal skills to excel in the digitised environment.
There has been pressure on employees to learn new skills, thanks to changes in product development, marketing and sales in the hybrid world. In 2021, Gartner found that nearly six in 10 employees would need to develop new skill sets to do their jobs successfully.
HP, for example, is adopting a hiring model that prioritises talent over industry experience. Our aim is to foster a culture of agility and inclusion by reconsidering traditional roles and approaches to all processes, including recruitment and training.
Building strength through resiliency
Considering the extreme changes experienced over the last two years, it is believed that businesses that focus on resiliency across these key organisational pillars will find themselves in a better position to meet the challenges of today and tomorrow. Despite ongoing changes, we should be responding enthusiastically to the many new opportunities to better connect in this new world.
***Emmanuel Asika is Country Head, HP Nigeria
Price Vs Quality: The Nigerian E-Commerce Shopper's Dilemma
By nature, Nigerians are predominantly traditional in their approach to shopping.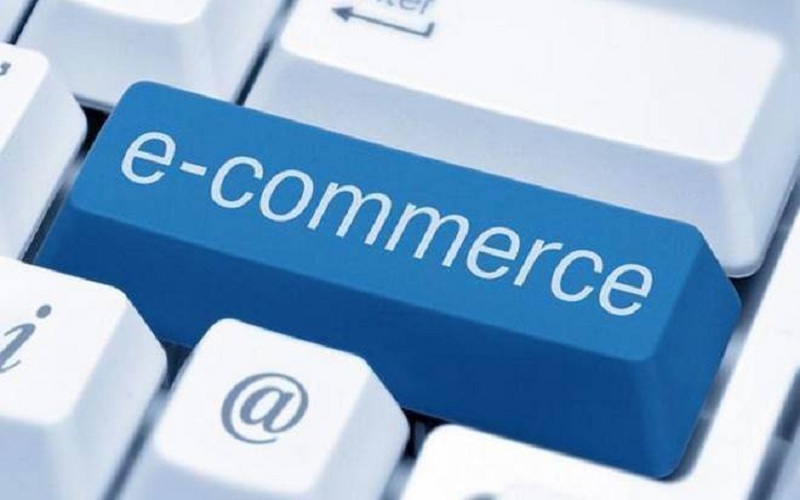 By Terry IBINABO
It is hardly surprising when you consider that online shopping or e-commerce, as it is more popularly known, is a fairly recent phenomenon, one that is still catching on here in Nigeria but undoubtedly growing in leaps and bounds. Indeed, e-commerce, or at the very least, the structured version of it that we experience today, is barely a decade old in Nigeria. More on this later.
The predilection to readily embrace an opportunity to see, touch or experience a product (a classic case of what you see is what you get) before parting with hard-earned money is deeply ingrained here. This is undeniably tied to the skepticism and natural sense of caution an average Nigerian possesses, particularly in situations that involve spending money.
Another important factor is a chance to haggle over price and the satisfaction of walking away with a perceived good deal, especially when the buyer succeeds in convincing the seller to shift ground. This is not to rule out the warm, human interaction that shopping in such traditional retail formats engenders.
Perhaps, this is why open-air markets, corner shops, or mom-and-pop stores remain popular and have continued to command a dominant share of retail spending in Nigeria and many other African countries.
The foregoing finds expression in a recent study by the Boston Consulting Group (BCG). Specifically, the report, published in June 2022, submits that more than 600,000 small shops and open-air markets dominate the retail landscape in Nigeria, accounting for an overwhelming 97% of national sales of food, beverages, and personal care products.
The study adds that these traditional retailers consist of small kiosks and open-air markets. Even more eye-opening is the fact that the report reveals that the dominance has remained, despite the considerable challenges posed to traditional retail by the expansion of modern retail, the nascent rise of e-commerce and changes in consumer behaviour accelerated by the COVID-19 pandemic.
Titled 'The Future of Traditional Retail in Africa', the report holds that despite the advance in supermarkets, convenience stores, and other modern formats, including e-commerce, African consumers on average continue to buy more than 70% of their food, beverages, and personal care products from the continent's more than 2.5 million small, independent shops.
In addition to some of the earlier listed factors which encourage traditional shopping, the BCG study highlighted other prevailing reasons.
''Several factors make traditional retailers remarkably resilient. Small shops offer the proximity, flexibility, and convenient operating hours needed to serve their communities. They also often allow customers with limited incomes to purchase small quantities on credit,'' the report suggests.
The BCG report is bolstered by another research conducted by the Oxford Business Group which attests to the power of traditional retail. The study noted that Nigerian shopping is still heavily dominated by the world of neighbourhood stores, street vendors and open markets. Although the study predicts that this will change with time, it insists that traditional retailers will continue to dominate for the following reasons.
''One is taste: even of those who can afford to shop in malls or supermarkets, many prefer more traditional ways. Another is a tendency to shop frequently rather than stock up. And deficient public transport means that malls are not very accessible to those without cars. Yet another edge may be cost-related, as pointed out to the local Business Day in April 2012 by sector analyst Cedric Bra.
Using informal labour, often selling goods bought illegally, and frequently operating unregistered and therefore untaxed, smaller shops can keep costs low. In contrast, modern retailers, which have high fixed costs and visibility, have to obey the rules regarding tax and sourcing. Taken together, noted Bra, this means that modern grocery retailers' prices are on average 10-20% higher than those found in unregistered outlets.''
Nevertheless, one can no longer deny the growing influence of e-commerce or online shopping, as a useful and convenient alternative for a growing band of savvy shoppers. This can be attributed to the rise in internet connectivity, greater exposure among the younger members of the population, the impact of the COVID-19 pandemic which brought the power of online shopping to the fore, as well as the ease and convenience that accompanies digital shopping.
Also worth mentioning is the growing awareness and appetite for e-commerce among Nigerian shoppers. A survey conducted by Philip Consulting in 2016 in Lagos, Abuja, Oyo, Delta, Kaduna and Rivers States revealed that at least 51% of respondents sampled still prefer to shop in-store, while 49 preferred online shopping. But between 2014 and 2016, 97% disclosed that they have currently shopped online, at least once per year.
E-commerce is also being embraced by a growing segment of the population because they do not face some of the structural challenges that confront traditional retailers. One of these is inefficient distribution systems that often force retailers to close their shops for several hours so they can go purchase goods from wholesalers, making it hard to obtain or retain sufficient inventory – a pain point that tech-driven platforms such as TDiLife, a major FCMG and lifestyle products distribution giant headquartered in Lagos, is helping these small businesses overcome.
Further boosting the popularity of e-commerce is the range of options afforded the shopper. From the comfort of one's living room, bedroom or office, you can check out an array of products from the biggest brands on the platform of competing players at the click of a few buttons on your device – smartphone or laptop. Also closely related to this is the fact that one can do this at any time of the day.
In other words, e-commerce is a 24-hour operation, one that allows shoppers access to preferred items round the clock, without having to worry if the market is closed or whether the seller is yet to open or has locked up their kiosks to go to church/mosque or attend to other pressing personal issues, as may be the case with traditional retail.
But more importantly, e-commerce has the beneficial attribute of enabling Nigerians to live out their price-sensitive proclivities.
Here is the catch. The average Nigerian is a price-conscious freak. We get unusually emotional or irritable at the prospect of being made to pay a higher price when we can avoid it. In the same way, we are often triumphant, giddy with excitement and fulfilled when we succeed in extracting a discount, a deal, or a better price than stated for a product or item.
Certainly, e-commerce is best placed to sate this thrifty appetite.
A 2019 GE Shopper Research Study revealed that a growing number of consumers extensively research and compare prices and offers before making major purchases. According to the study, 81% of consumers go online before shopping and spend an average of 79 days gathering information before making a major purchase. Further, the study disclosed that the availability of financing options continues to be a key factor in a shopper's choice of retailer, with nearly half of all shoppers researching payment options online before visiting a store.
The above aligns with a 2017 Retail Dive Consumer survey.
The findings show that 56% of shoppers say they visit stores — at least occasionally — to first see, touch and feel products before buying them online. Additionally, one-third of shoppers say they make this practice a habit, reporting that they always or frequently go to stores to see or try out items before buying on the web. One in 10 shoppers says they always visit a store to see items they then buy online.
Here in Nigeria, it is common for shoppers to explore and compare prices among the major e-commerce firms before making up their minds, thereby affirming the primacy of price in the decision-making process. But where does product quality stand in the mix? Given a choice, would you sacrifice quality on the altar of cheaper pricing? This is the dilemma that confronts many online shoppers in Nigeria today.
Nevertheless, several studies point to the fact that quality remains key for most consumers, even ahead of price.
This takes us back to the recent emergence of e-commerce and its rise as a tool for price comparison. Hardly can one discuss e-commerce in Nigeria today without a mention of Jumia and Konga, unarguably two of the market leaders, but both of which have only been in operation here for 10 years.
Predating this, however, the only other claim Nigeria can lay to anything resembling e-commerce was BuyRight Africa, a platform founded over 13 years ago by Leo Stan Ekeh, one of Africa's leading techpreneurs and which was way ahead of its time, but reportedly collapsed due to the absence of credit/debit cards at the time, paving the way for the latter-day players.
Still, many would be hard-pressed when choosing between price and product quality.
But in the view of Durogba Arogundade, an e-commerce researcher based in the UK, the decision ought to be a simple one for shoppers.
''As a Nigerian, I understand the huge attention paid to price. However, a shopper would only be getting the short end of the stick if they prioritized a sweet price at the expense of a low-quality product. It is a decision that often ends badly. The key is finding a balance. This is where brands such as Konga come in, by leveraging their combination of the traditional retail approach represented by strategically located physical stores accessible to the shopper and modern retail, as represented by their online platform. You can never go wrong here as research indicates that many shoppers often visit retail stores when comparing prices before buying online and vice-versa.''
Arogundade's submission is further supported by insights from George Nkem, a self-professed avid online shopper.
''I have been shopping online actively for the past six years. I have experienced all the e-commerce firms we have. Today, I can confidently tell you Konga has the best price. Yes. Things are cheaper at Konga across the board. But that is not where it ends for me. Quality is also very important. So, I would rather choose a place where I can get both. So, I often walk into a Konga store most times as it enables me to confirm product quality and compare prices with other platforms online before I pay.''
In conclusion, the controversy surrounding price and quality can be said to have been laid to rest by findings from the Retail Dive Consumer Survey.
''Because most shoppers are still visiting stores before buying products online, it remains critical for retailers to provide a high-touch in-store experience. Turning physical retail space into showrooms — where customers can try and test products and generally get to know the product better before making the final purchase online — may be the logical next step for retailing,'' the study asserts.
***Terry Ibinabo, an academic, researcher and varsity lecturer, writes from Abuja