Google Pay Head, Caesar Sengupta Quits After 15 Years
Sengupta's departure comes amid a boom in the digital payments business in India, where the sector is expected to more than double in size to $135 billion in 2023 from two years ago, according to ASSOCHAM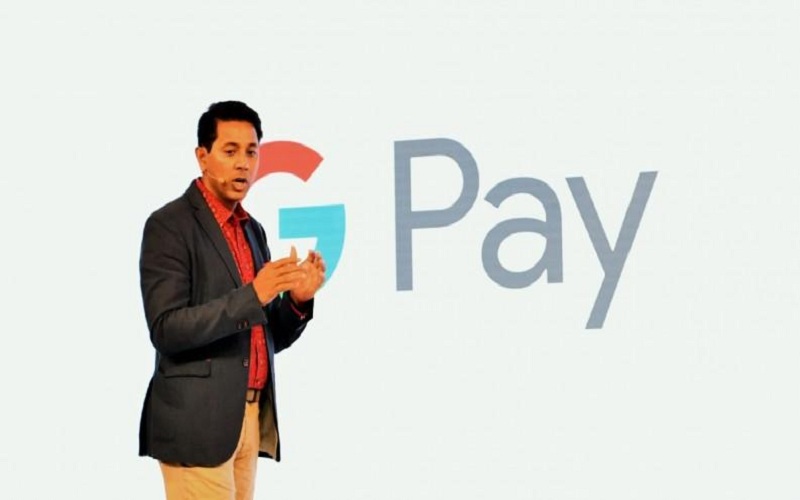 Google's head of payments, Caesar Sengupta, is quitting the tech giant after fifteen years.
Sengupta has played a key role in the development and launch of a host of products during his time at the firm, including leading the ChromeOS team behind the development of Chromebooks.
Currently Google's head of payments and lead on the tech firm's Next Billion User's initiative, Sengupta has been the driving force behind Google's Pay growth in India, and its roll out to over 30 countries, amassing 150 million users worldwide.
He also led the recent relaunch of the app in Singapore and the US ahead of its forthcoming evolution into a gateway to a full bank account.
Announcing his decision to step down in a LinkedIn post, Sengupta says: "My last day at Google will be April 30th. I haven't decided what I will start next.
"I remain very positive about Google's future but it's time for me to see if I can ride without training wheels."
"…Caesar has played a key role in starting, building and leading initiatives such as ChromeOS, Next Billion Users and Google Pay. We are excited to see what he builds next and wish him the best in his new journey," a Google spokesperson said in an emailed statement.
Sengupta's departure comes amid a boom in the digital payments business in India, where the sector is expected to more than double in size to $135 billion in 2023 from two years ago, according to Indian industry body ASSOCHAM.
Facebook Unveils Instagram Lite For Sub-Saharan Africa, Other Emerging Markets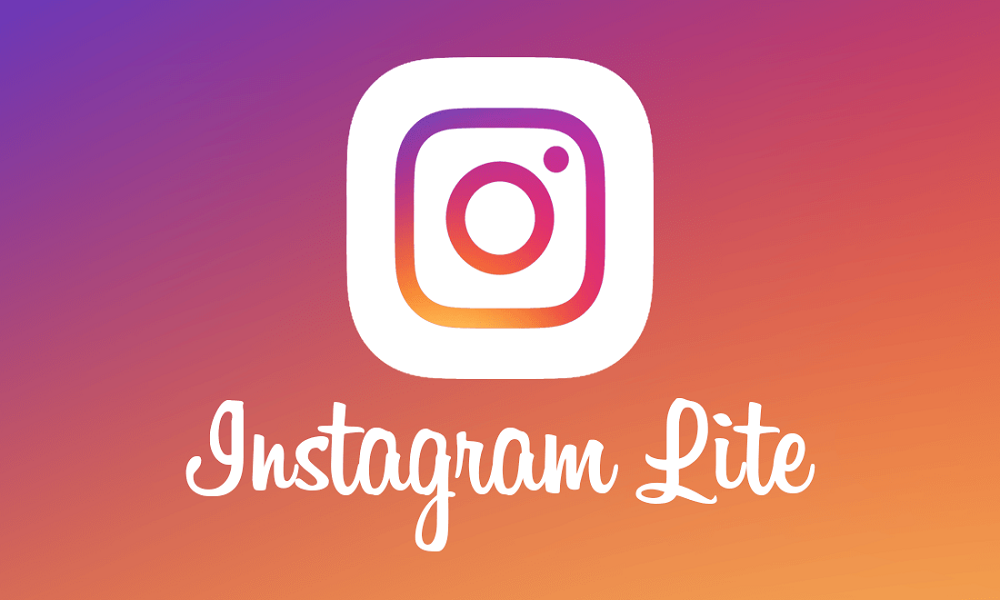 Facebook has announced the launch of Instagram Lite to Sub-Saharan Africa, a new, lightweight version of the Instagram app for Android that uses fewer data and works well across all network conditions.
The new version of Instagram Lite for Android is less than 2MB in size, making it fast to install and quick to load. It also has improved speed, performance, and responsiveness.
Instagram Lite not only works similarly to the Instagram app for Android, but it allows the Instagram experience to remain fast and reliable for more people, no matter what device, platform and network they use.
Engineering Manager for Instagram Lite, Peter Shin said, "Connectivity in the region can be unstable, slow and expensive, making it challenging for people to have a high-quality Instagram experience.
"Many people were already familiar with the concept of a Lite app after the successful roll-out of Facebook Lite some years ago.
"We started testing the new version of Instagram Lite when people across the continent started asking for a Lite app for Android. The feedback was very positive and we are excited to launch it across the continent today."
"Our team aims to leave no one behind, so today we are very excited to bring Instagram Lite to people in over 170 countries, including the entire Sub-Saharan Africa region," he added.
Instagram Lite is similar to the core Instagram app experience, though some features are not currently supported, such as Reels creation, Shopping, and IGTV.
Instagram Lite is likely to gain appeal to users in locations with limited bandwidth or high data costs, especially in the developing world.
Instagram Lite is currently rolling out in over 170 countries, and Facebook remains committed to building and improving the app to help everyone in the world connect to the people and things they love.
Why We Established Familylifers.com- Adewales
Familylifers.com platform will afford its registered users such opportunities as empowerment, employment, career/skills, advertisement of businesses for SMEs/entrepreneurs, informative and entertaining articles.
Familylifers (http://www.familylifers.com), an online family forum, was established to help in solving Nigeria's many problems as the search for solutions to the country's barrage of problems was the propelling force behind creating the website and its applications.
Founder of the platform, Mr. Bisi Adewale, a trained accountant and Marriage and Life coach as well as his wife and co-founder, Mrs. Yomi Adewale disclosed this on Thursday at a media launch of the platform, held at the Sheraton Hotel & Towers, Ikeja, Lagos.
Bisi Adewale stated that the platform will afford its registered users such opportunities as empowerment, employment, career/skills, advertisement of businesses for SMEs/entrepreneurs, informative and entertaining articles.
He explained that the platform was not only designed to provide solutions to relationship, marriage and family issues but would also allow its users to post articles on the platform and also to socialize.
Established to provide solutions to challenges facing families and the world in general, the Familylifers.com platform will also help in wealth creation and eliminate unemployment as the platform will provide employment opportunities.
Adewale further explained that the platform will help young people learn new things, do great things that will not only take them out of the street but make them use technology for positive things.
"You will agree with me that the whole world has been in turmoil in the last year due to health challenges and deaths that came with the problem of COVID-19. Our nation is even worse for it.
"We battled so many things at the same time from high crime rate to poverty, unemployment, divorce, wife battering, abandonment, violence in marriage, depression, kidnapping, banditry, child sexual abuse, suicides, and violence against women. Just to mention a few.
"Since the problems of our nation are multi-facet, the solutions to the present state of our nation must also be multidimensional. That is why we can't leave it for the government alone to do. All hands must be on deck to protect the ship from wrecking.
"We discovered that one of the best ways to solve the problem of our nation is using the power of science and technology. That is why we are here today to see the birth of a platform that will bring a solution to many of our nation's problems."
Adewale noted that the Familylifers.com platform will also empower young people and families, keep the youth busy, reduce crime rates and help parents in raising better children for society.
"The new platform will also give room for young Nigerians to interact and showcase their skills, products and services free of charge. It will also be an avenue for unemployed graduates to be linked with employers of labour as they upload their CVs on the platform.
"With the mission of helping the young ones, reducing the crime rate and building families in mind, with the vision of seeing all youth in Nigeria living responsible lives, gainfully employed, building a very strong nation, join me as history is made today as we present to you: www.familylifers.com."
Earlier in her welcome address, co-founder of the technology platform, Mrs. Yomi Adewale said that the world is currently facing a common and unseen enemy which has caused so much in the global economy, including Nigeria.
"The impact of the COVID-19 pandemic is not a small deal on the citizens in any way. It has increased challenges faced by families, especially our youths and young adults who are the future of our nation and tomorrow's leaders.
"The current unemployment rate of 27.1% (National Bureau of Statistics, Q2 2020) implies an increase in the poverty level in many families. Many youths are out of jobs beyond gender, geographical or educational biased reasons," Mrs Adewale said.
She noted that it was on these premises that the initiative of creating an online platform was built to address structural and practical challenges faced by Nigerian youth today.
Adewale described the initiative as a laudable idea that will collaborate and support the efforts of the government to curb the rate of unemployment among youths.
According to her, "The online forum (www.familylifers.com) provides an opportunity for empowerment, employment, acquisition of skills, advertisement of businesses for SMEs/entrepreneurs, etc. for our youth to engage in meaningful ventures that will help to shun activities that could bring a setback to Nigeria and cause havoc on her citizens."
Opera Launches Hype, New Dedicated Chat Service In Kenya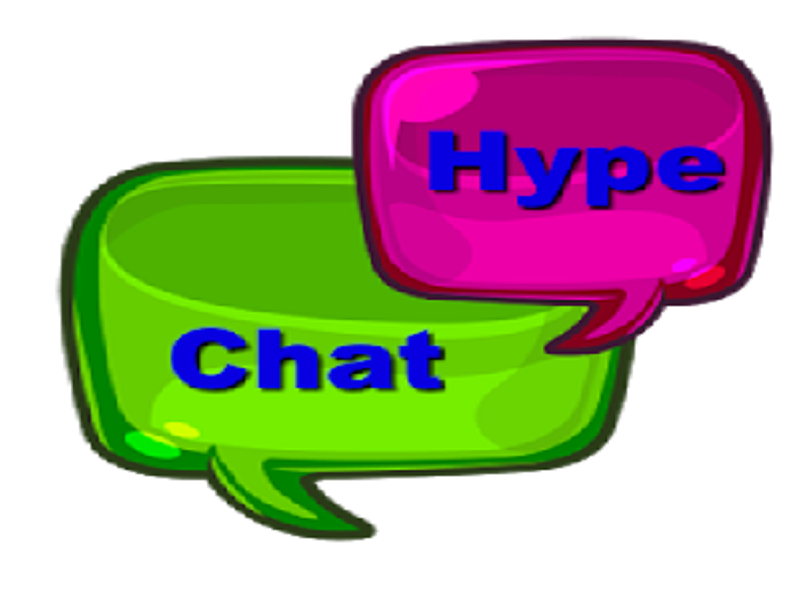 Opera the Norwegian browser developer is announcing the launch of its new dedicated chat service Hype, built into the mobile web browser Opera Mini.
With the introduction of Hype in the Opera Mini browser, Opera is rethinking the concept of mobile browsers providing its users with a personalized, engaging browsing experience that enables seamless surfing, chatting and sharing content– without compromising speed or driving increased data consumption.
"Chat services and browsers are apps people use every day and feel very personal about," said Charles Hamel, Product Lead for Hype.
"With the integration of Hype in Opera Mini, we are not only rethinking what a chat service should be like in 2021, but also changing the very definition of what a mobile browser should be."
"Hype is launching first in Kenya as a pilot market, where starting today, users will be able to easily set up their Hype account and start chatting with secure end-to-end encryption.
"This launch is a facet of Opera's emphasis on investing and growing its digital ecosystem in Africa, with the goal of bringing more people online; since 2018, Opera has grown its user base in Africa by 40%."
"Hype was developed first and foremost with African consumers in mind. Today, 40% of the Kenyan population has access to smartphones, with younger generations dominating as 75% of their 47 million inhabitants are under 30 years old," said Hamel.
"With such early adopter demographics at play, there is massive potential for the growth of Hype in Kenya. On top of that, we are also partnering with the leading telecommunication carriers in the country, offering daily free browsing to all Opera Mini users.
"We believe the combination of these factors will lead to the rapid adoption of Hype in the country."
This announcement follows similar browser innovation from Opera, which was the first to integrate messenger services as part of their PC browser, in 2019.
Today, its more than 80 million users enjoy the integration of services such as Facebook Messenger, Telegram, Whatsapp, Instagram and Twitter.
The way people communicate is constantly evolving. Today, new generations are relying on new formats like memes and stickers to express themselves, often relating to pop culture references and internet content they find.
To make this easier and fun, Hype brings WebSnap, a feature previously known from the Opera desktop browser, that allows users to take snapshots from the web.
Once a websnap is captured, users can edit it by adding colours, text, and emojis, making it fun and entertaining before sharing it with others.
WebSnap also allows users to smoothly share the link of the original website from which they took their snaps.
This comes in handy as users no longer need to copy links from websites and switch between apps to share the content they want.
Hype is the first African inspired chat service built into a mobile browser. It offers its users a series of stickers created by Kenyan artists Brian Omolo and Lulu Kitololo.
These unique collections of stickers reflect everyday expressions used by Kenyans to provide users with a more engaging experience when communicating with others.
"We are extremely happy to celebrate African culture with Hype, and we are very excited with the end result and the collaboration we had with Brian and Lulu," said Hamel.
"These unique stickers with original designs are something we are very proud of at Opera as we become the first major browser to integrate real African art and pop culture into our products."
The introduction of Hype in Kenya is part of Opera's Africa First business strategy, adopted three years ago by the Norwegian company.