IK Osakioduwa Hosts, As Obi Asika, Others Unveiled As Judges For Nigerian Idol Season 6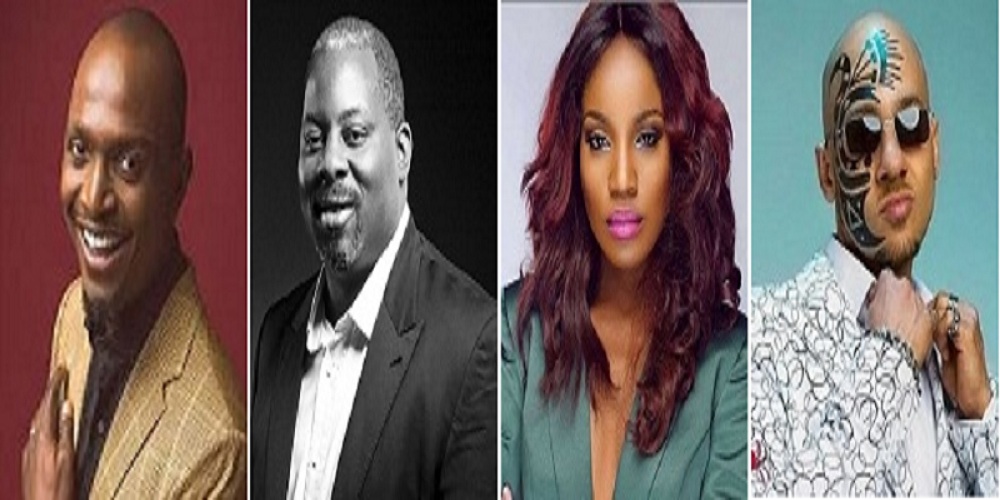 MultiChoice Nigeria has announced the host and judges for the new season of the Nigerian Idol.
The announcement was made Monday, weeks after the company announced the return of the fan-favourite reality show after a three-year break.
Proceeding with plans for season 6 of the show, MultiChoice announced popular TV personality IK Osakioduwa as the host of the music reality show for this season.
IK is a TV personality with over a decade of experience hosting several high profile events across the continent including the Big Brother Africa show.
With his demonstrated savviness and ability to keep an audience engaged, IK is no doubt a host that will do justice to the show.
"I was excited when I was called to host this show because I once auditioned to host the show and I didn't get it.  I did go on to host something else that was just as grime and just as beautiful produced by African Magic or M-net at the time but now is like a chance to go back and I am excited about this. I can guarantee that this will be like nothing the fans have ever seen." IK said during an interview.
MultiChoice Nigeria also announced that sensational musician, Seyi Shay; famous DJ, DJ Sose, and creative industry entrepreneur, Obi Asika will all be Judges on the show.
This line-up of judges is a mix of industry experience, an understanding of the business of music as well as a clear understanding of fans engagement.
Speaking on her involvement with the Idols franchise as a judge, Seyi Shay said, "I am really excited about being a judge on this show this year. I am looking for something refreshing; especially after the year, we had in 2020, that didn't allow us to focus on unearthing talents for the industry.
"With Idol, we have a unique opportunity to not only entertain but also unleash fresh talents and I am proud to be a part of that."
"We are at a point in the Nigerian music industry where we cannot allow the enormous talents that are scattered all over the country go to waste, we need to do a better job of giving these talents a platform to showcase what they can do.
"I am especially proud to be a part of this project as it affords me the opportunity to help these talents grow. Something that I have been able to do for the best part of my over 20 years career," Obi Asika said.
DJ Sose, who is also a judge on the show said, "For me, it's about talent discovery, and I want to see people excel. With this year's edition, I am confident that we will discover world-class talents and help them grow."
The Idol franchise has over the years produced some of the most prominent musicians in Nigeria such as Timi Dakolo, Mercy Chinwo, and Omawumi, who have gone ahead to make a name for themselves in the global music scene.
Sponsored by leading soft drink brand, Bigi, Season 6 is set to unearth the next big thing in the African music scene.
GOtv Nigeria Introduces Enhanced Decoder Notification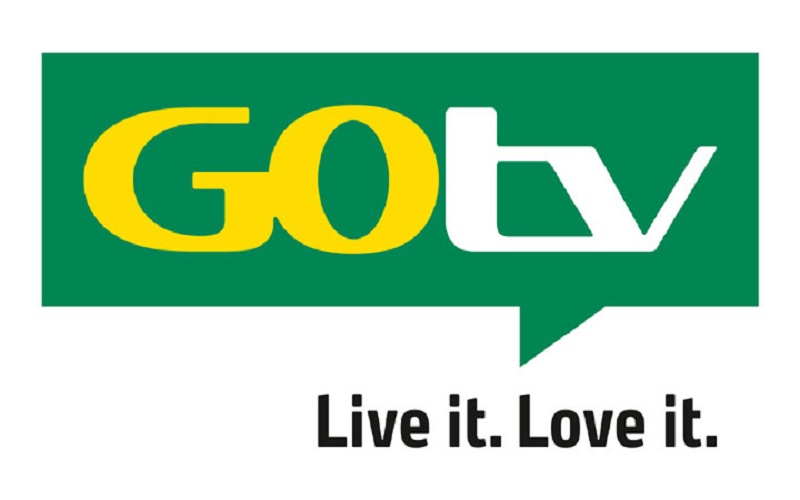 GOtv Nigeria is introducing an Enhanced Decoder Notification (EDN) functionality to keep its customers informed and in control of their viewing experience.
This EDN functionality which will be activated on Tuesday, 6th April 2021 refers to a set of icons that appear on the screen containing valuable information like how many viewing days are left before a customer's next payment is due, the latest special offers and discounts, as well as information on new content, campaigns and upcoming celebrations.
Customers can access this information by pressing the "okay" button on their remote, followed by "messages" on the menu bar and then use the arrow keys to scroll through the different messages.
Speaking on the latest update, Chief Customer Officer, MultiChoice Nigeria, Martin Mabutho said: "We are constantly driven to ensure our customers enjoy our services and are always looking to offer innovative ways to give them better control and improved customer support.
"The Enhanced Decoder Notification functionality is another way we are delivering on this promise."
Mabutho added that with the new EDN service, customers will have fewer interruptions whilst viewing.
GOtv Nigeria continues to position itself as one of Africa's most accessible sources of family entertainment.
The Enhanced Decoder Notification functionality will be activated on Tuesday, 6th April 2021.
COVID-19: The Need To Look At MultiChoice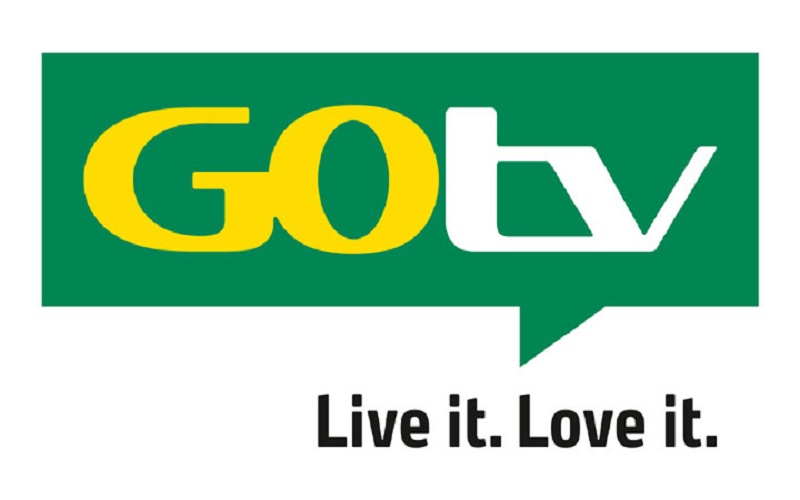 By Chigoziem DIKE
A confession: I happen to be one of the millions of Nigerians, who view corporate organisations, especially those with non-Nigerian origins, as being in the country for nothing other than profits.
While I fully understand that a loss-making business is nothing more than a recreational activity, I still cling to the view that businesses in Nigeria, where regulatory institutions are frail, are in the game to make money and more money.
Nothing else in spite of efforts by companies at "giving back to the society", which I think are sometimes attended by obsequious publicity which makes them appear hollow.
That view is a product of my belief that what businesses "give back to the society" is measly compared to what they cream off their customers – an assumption devoid of any knowledge of their operational costs and which ignores the inclement conditions under which businesses operate.
I hold a similar view of politicians, who I suspect, give tiny fractions of what they earn to their constituents via empowerment schemes. I have held on to this view for a long time, but my hold on it has weakened a little.
Why? How? By whom? I will answer the questions in reverse order. MultiChoice is the answer. I am a DStv subscriber and MultiChoice is the last company I thought had any feeling for its subscribers beyond taking their naira-of course, in exchange for the quality entertainment unavailable outside its two platforms.
My two youngest siblings recently became subscribers of DStv and GOtv respectively, a reason for which they are thrilled. The thrill they are experiencing is not just that they now have access to what they have always wished for (both just got jobs), but the cost at which they got it.
They are, I believe, two of the earliest beneficiaries of MultiChoice's ongoing price reduction promo via which aspiring subscribers can buy DStv and GOtv decoders at hugely discounted prices. The older one got herself a DStv decoder at N9,900 complete with a free one-month subscription on DStv Confam. The younger rewarded herself with a GOtv decoder for N6, 900, which came with a free subscription on GOtv Jolli for the same period.
The price slash promo, announced some four weeks ago, I believe, is appropriately timed, as it shows that the provider's understanding of COVID-19's impact on finances and desire to soothe its effects on its customers.
Hints of the understanding shown had manifested last year, just as COVID-19 berthed in Nigeria and threatened a never-seen-before disruption of socio-economic life. The balm provided was "We've Got You" campaign, an allusion to the willingness to support customers.
The campaign, of which I was a beneficiary, ran for three months and provided DStv and GOtv subscribers an upgrade to the next higher bouquet on renewal of the subscription on his/her regular bouquets.
That gesture was also attended by the granting of access to Free-to-Air (FTA) news, kiddies and sporting channels. And with the ban on congregation for religious purposes, part of the measures to curtail the spread of the virus, a pop-up channel, Hallelujah, was introduced to bring the church to DStv and GOtv Christian subscribers' living rooms just as Muslim subscribers were granted access to Sunna TV, starting from the beginning of Ramadan, Islam's holiest month.
The lockdown, of course, imposed on fun seekers the obligation of staying away from parties. To fill the gap, party fun-loving DStv and GOtv subscribers were served weekly lashings of party fun through Turnup Friday and Owambe Saturday.  More fun came via COVID-19 Hope for Africa Concert, in partnership with One Africa Global Foundation.
Aside customers, the government and general public received support, as the country quaked under thinning finances and social disruption. To support government efforts at containing the spread of the virus, MultiChoice made cash donations of N200 million to the Federal Government and N50 million to Lagos State government.
It also donated 60, 000 Personal Protective Equipment (PPE) to hospitals and Non-Governmental Organisations. Delivered10,0000 face masks to dealers and other inits value chain and provided PPE, sanitiser and immunity-boosting multivitamins to employees.
These steps were accompanied by contribution to public education about the virus through a partnership with the UN and the U.S Embassy to carry Educational Public Service Announcements (PSAs).
Further support for public education and enlightenment was provided through the regular highlighting of the helplines of the National Centre for Disease Control (NCDC) on more than 10 channels on DStv and GOtv platforms at a cost estimated to be in excess of N550 million.
With its finger permanently on the pulse of entertainment, MultiChoice realised that with the lockdown, the TV and film sector was headed for something akin to an intensive care unit. Productions were naturally affected, leaving professionals in the sector gasping in the financial sense.
To save the situation, MultiChoice made a commitment of up to N400million, to safeguard the income of cast and crew on various production. Also, alumni of the MultiChoice Talent Factory Academy (MTFA) were financially supported to shoot documentaries.
There is no doubt that Covid-19 stole in on us all and shattered our plans, including the best-laid ones. That we, as a society are gradually emerging from the socio-economic rubble it bequeathed, is in large parts, due to contributions of corporate organisations like MultiChoice.
Dike a Public Affairs analyst, writes from Abuja
GOtv Customers To Enjoy Up To 32% Discount This March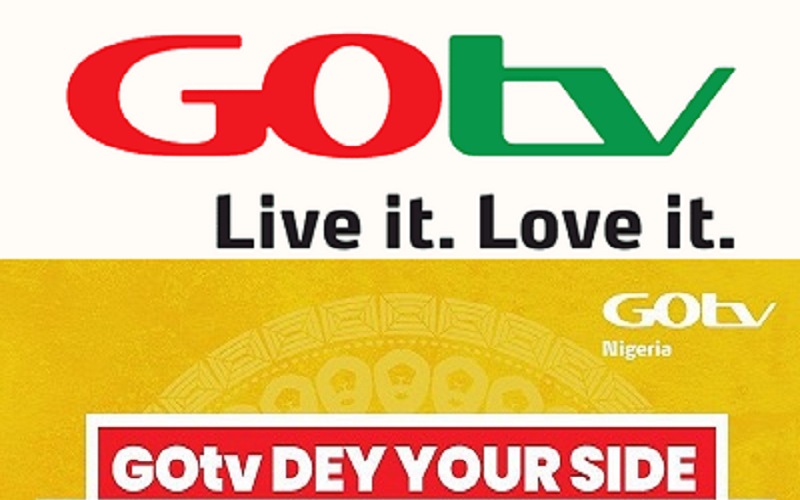 GOtv Nigeria has announced the return of its special reward campaign, 'GOtv Dey Your Side', designed to appreciate loyal customers for their continued support and reward them with discounts, more content and more value this March.
The campaign which kicked off on Tuesday, 2nd March will see customers on GOtv Jolli and GOtv Jinja enjoy discounts up to 32% and an upgraded viewing on GOtv Max, which is the highest package offering on the platform.
John Ugbe, Chief Executive Officer, MultiChoice Nigeria, explained that the offer is borne out of GOtv's desire to show support to subscribers, who have remained loyal to the service, by offering them more for less money in an economic situation worsened by the COVID-19 pandemic.
"We are ensuring quality home entertainment continues to remain affordable, against the backdrop of the ongoing second wave of the pandemic and its attendant economic strain.
"We are also committed to Nigeria's efforts to curb the spread of the Coronavirus, part of which requires people to stay home more. With this offer, we are making their stay at home a lot more enjoyable – and affordable," said Ugbe.
The campaign offer is open to GOtv Jolli and Jinja customers when they renew their subscription for N2,460 on GOtv Jolli and get upgraded to GOtv Max worth N3,600 with 75+ world-class channels. This is a limited time offer that starts Tuesday, 2nd of March 2021.
GOtv Max is a bigger petri-dish of quality home entertainment, offering access to top channels such as ESPN, SuperSport La Liga, BET, FOX, M-Net Movies 4, StarLife, Africa Magic Family, Cartoon Network, Investigation Discovery and much more.
For football fans, GOtv Max offers access to the best European leagues, including LaLiga, Serie A and select Premier League matches. Also, available on GOtv Max are matches of the English Football League (EFL), Major League Soccer (MLS), Scottish Premier Football League (SPFL), Dutch Eredivisie and other popular premier American leagues on ESPN and all the action on All Elite Wrestling.
Subscribers equally have access to blockbuster local and international telenovelas on Telemundo, Televista and Eva Plus.