Kaspersky Blocks Over 30,000 Mobile Malware Attacks In Nigeria, 2 Other African Countries In 6 Months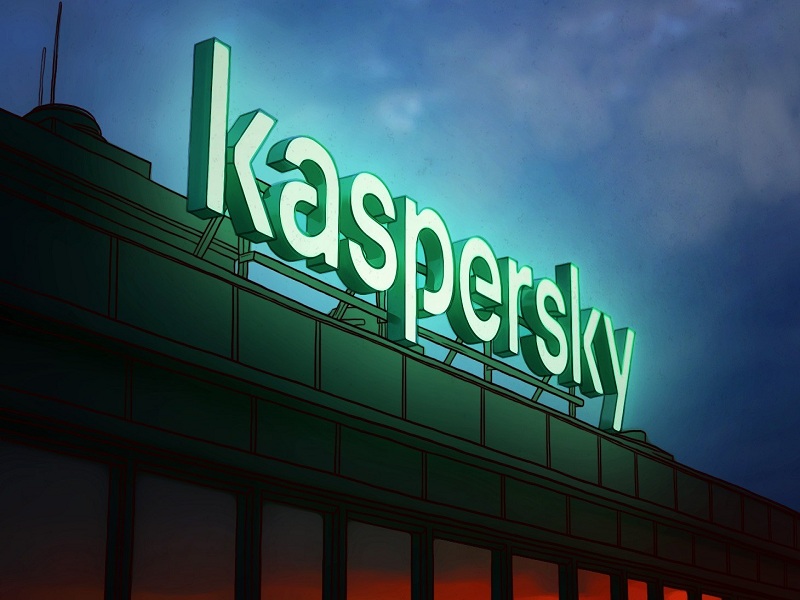 Over 30,000 out of the more than 206,000 mobile malware attacks blocked by Kaspersky solutions for the Middle East, Turkey and Africa (META) region in just 6-months measured, between January to June 2021, originated from Nigeria (14 071), Kenya (10 697), and South Africa (5 499).
Nigeria only trails Egypt (19 466) by the number of attacks blocked, significantly pointing to how prevalent mobile threats have become in this highly connected country.
Kaspersky's latest research shows that when looking at the top ten countries by share of users attacked by mobile malware, Nigeria places eighth (at 11.76%).
Even though Kenya and South Africa might not feature as prominently, the mobile malware threat is still a concern, along with the shift to more targeted based attacks these countries are seeing.
The top three most prevalent malware behaviours that Kaspersky has seen in Kenya and Nigeria are Trojans, Trojan-Downloaders; and Trojan-Droppers.
In South Africa, these are Trojans, Trojan-Proxy; and Trojan-Downloaders.
A Trojan is a type of malware that is often disguised as legitimate software which attackers can use to try and gain access to user systems.
As the name suggests, Trojan-Downloaders download and install new versions of malicious programmes, including Trojans and Adware on victim computers.
Meanwhile, Trojan-Droppers usually save a range of files containing malicious programmes to the victim's drive.
Once installed, a Trojan-Proxy allows an attacker to use the infected device as a proxy to connect to the Internet.
"Mobile malware remains a significant threat for corporate and personal users across Africa. These attacks are usually very diverse with hackers leveraging a range of methodologies and technologies to compromise victims' devices.
"Trojan-Downloaders and Trojan-Droppers are especially dangerous given their potential to contain significantly damaging payloads," says Bethwel Opil, Enterprise Sales Manager at Kaspersky in Africa.
In addition to installing cybersecurity solutions on their mobile devices, like Kaspersky Total Security, here are a few additional ways users can enhance their security:
-Create a strong password: By putting a strong password on their smartphone, the device can become unusable if it is lost or stolen and the password attempt fails a certain number of times.
-Do not trust SMS: Mobile malware uses text messages, so users should never respond to requests for credit card details or other private information.
-Check your browser for the lock symbol: The lock icon in the address bar indicates that the sight is secure when entering personal data.
-Install apps from reputable sources. Popular shopping sites such as Amazon or eBay have their own mobile applications. You must check to see they are the official apps from the company before you initiate a download.
This can be done by checking the developer information and user ratings on the download page.
CloudFare DDoS Report Shows Q2 of 2022 Witnessed Largest DDoS Attacks Ever
Highlights of the report showed that the war on the ground between Russia and Ukraine continues to be accompanied by attacks targeting the spread of information.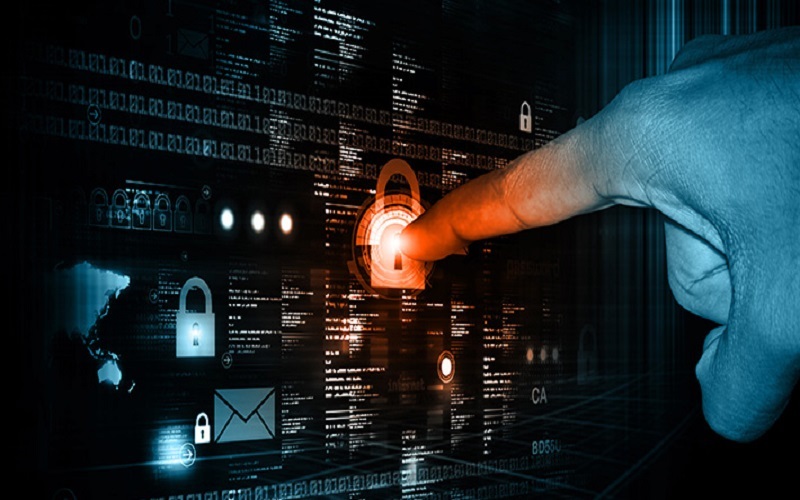 A recent CloudFare DDoS report for 2022, has shown that Q2 of 2022 Q2 witnessed some of the largest attacks the world has ever seen including 26 million requests per second HTTPS DDoS attacks.
These attacks were automatically detected and mitigated by CloudFare, in addition to attacks against Ukraine and Russia continuing, whilst a new Ransom DDoS attack campaign emerged.
Highlights of the report showed that the war on the ground between Russia and Ukraine continues to be accompanied by attacks targeting the spread of information.
Broadcast Media companies in Ukraine were the most targeted in Q2 by DDoS attacks.
On the other hand, in Russia, Online Media dropped as the most attacked industry, replaced by Banking, Financial Services and Insurance (BFSI) companies.
Almost 45% of all application-layer DDoS attacks targeted the BFSI sector. Cryptocurrency companies in Russia were the second most attacked.
In terms of Ransom attacks, June 2022, saw a peak to the highest of the year Overall in Q2, the per cent of Ransom DDoS attacks increased by 11% QoQ.
In 2022 Q2, application-layer DDoS attacks increased by 72% YoY. Organizations in the US were the most targeted, followed by Cyprus, Hong Kong, and China. Interestingly attacks on organizations in Cyprus increased by 166% QoQ.
The Aviation & Aerospace industry was the most targeted in Q2, followed by the Internet industry, Banking, Financial Services and Insurance, and Gaming / Gambling in fourth place.
In 2022 Q2, network-layer DDoS attacks increased by 109% YoY. Attacks of 100 Gbps and larger increased by 8% QoQ, and attacks lasting more than 3 hours increased by 12% QoQ.
The top attacked industries were Telecommunications, Gaming / Gambling and the Information Technology and Services industry.
Commenting on the report, Bashar Bashaireh, Managing Director, Middle East & Turkey, Cloudflare says, "Cloudflare's mission is to help build a better Internet. A better Internet is one that is more secure, faster, and reliable for everyone even in the face of DDoS attacks.
"As part of our mission, since 2017, we've been providing unmetered and unlimited DDoS protection for free to all of our customers. Over the years, it has become increasingly easier for attackers to launch DDoS attacks.
"But as easy as it has become, we want to make sure that it is even easier and free for organizations of all sizes to protect themselves against DDoS attacks of all types."
Startup Ecosystem: NITDA DG Engages Key Stakeholders In Lagos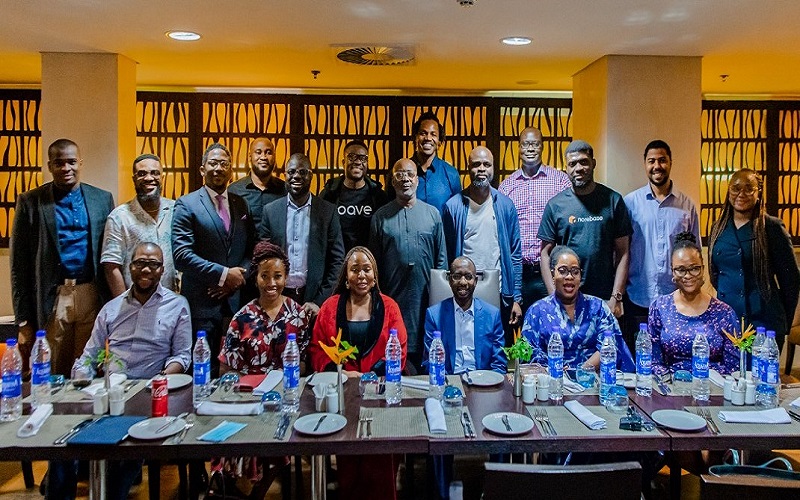 Director-General, National Information Technology Development Agency, NITDA, Kashifu Inuwa, has reiterated the Agency's commitment to giving the startup ecosystem the needed support to boost the sector's contribution to the economy and strengthen the value chain.
Inuwa made the pledge during a dinner meeting with some key stakeholders of Lagos Ecosystem, including representatives from Microsoft, MasterCard, and Norebase, among others.
While suing for trust, and strengthening the value chain deliberated on the best way to accelerate growth and support startups in the country, he said "there are lots of distrust within the government and the ecosystem, so much that the only way to engender trust between the two entities is to have this conversation."
The Director-General assured the group of his unrelenting support to the ecosystem which he maintained would be his return base upon retirement from government service, and emphasised the need for collaborations across the board to achieve a faster and more sustainable digital economy.
"We cannot succeed in isolation; we need each other to succeed. Innovation is not distributed evenly across the world. Innovation and the digital economy are about humans".
"A company is as good as its next product and its products are as good as the person or people who make them. This underscores the relevance of talents. If you don't have the requisite skills and talents, then it is no deal," he added.
The NITDA DG seized the opportunity to share his thoughts on different issues bordering on investments, partnerships, commercialisation of innovations, enabling policies and acquisition of relevant skills as well as training.
"At NITDA, we are reenacting our act and laws to make it more robust so that we protect the ecosystem," Inuwa stated.
The NITDA boss whose friendly body language gave the forum some sort of a relaxed atmosphere was keen on listening to their opinions and suggestions on how to get the ecosystem to perform much better.
"The sector we are in is dynamic and we must move with its pace, so we don't play catch-ups or get left far behind. We must disrupt the way we do things and bring to bear professionalism, innovations that will solve indigenous problems but have a global impact," the DG urged.
While taking turns to share their ideas and challenges, some of the representatives touched on diverse areas of concern and specialisations, including soliciting for government support in the development of hardware space, funding, talents, procurements, local content enforcement, mitigating gateways, policy timings and changes, data protection and management, digital skills framework, standardisation and others.
Reacting to their comments and questions, the Director-General extensively explained the efforts of NITDA under the supervision of the Federal Ministry of Communications and Digital Economy and by extension, the Federal Government in addressing most of the issues deliberated.
The Start-up Bill was also on the front burner of his response as the DG quickly reminded them that most of the concerns raised would soon be rested, given the recent passage of the Bill into law by the National Assembly.
He assured the startups of a speedy and effective implementation of the bill to deal with the bottlenecks experienced in the process, and fast-track the anticipated growth of the ecosystem.
Moreso, Inuwa highlighted the Code of Practice for Interactive Platforms as another document that is expected to engender appropriate monitoring to enforce compliance to established regulations guiding the sector, while seeking their contribution to the document.
"We need to decide what and what the right regulations are so that every startup and industry player would have a Code of Practice that works for everyone and is adhered to the letter. Also, I think we need to form a union for Startup Ecosystem," Inuwa added.
The engagement with the Lagos ecosystem ended with a resolve by all parties to forge ahead against all odds but not just as an ecosystem but more united and prepared for future tasks.
The meeting was part of NITDA's stride towards making Nigeria a talent hub for Africa and possibly the digital world, especially as there are several reports indicating a global talent shortage.
UMBA, US-Based Fintech Acquires Majority Stake In Kenya's Daraja Microfinance Bank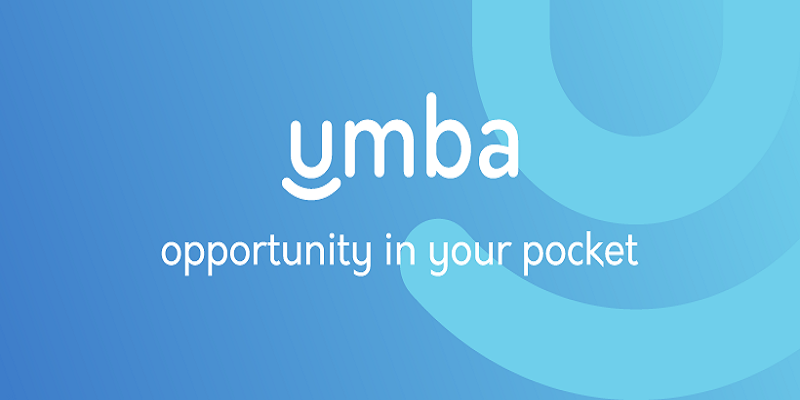 The Central Bank of Kenya (CBK) has announced the acquisition of 66.06 per cent shareholding of Daraja Microfinance Bank (Daraja MFB) by US-based fintech company UMBA.
The announcement follows CBK's earlier approval, under Section 19(4) of the Microfinance Act and approval by the Cabinet Secretary for the National Treasury and Planning, pursuant to Section 19(3)(b) of the Microfinance Act.
UMBA fintech is incorporated in the State of Delaware, United States of America and has its headquarters in San Francisco, California. The company has operations in Kenya and Nigeria.
In Kenya, UMBA operates a non-deposit-taking credit business through its subsidiary UMBA Technology. In Nigeria, it operates in partnership with a licensed bank to offer digital banking services.
Daraja MFB was granted a license by the Central Bank of Kenya on January 12, 2015, to carry out community microfinance bank business within Dagoretti Division of Nairobi County.
The MFB's Head Office and branch are located at Dagoretti Corner, Nairobi. The MFB's target market is Micro and Small Enterprises. It is categorised as a small microfinance bank with a market share of below 1 percent of the microfinance banking sector as of March 31, 2022.
Analysts say the investment by UMBA will strengthen Daraja MFB's business model. In particular, it will support the digitalization of Daraja MFB as it moves to provide 'anytime anywhere' services to its customers.
This is aligned with CBK's vision of a microfinance banking sector that works for and with Kenyans.
CBK welcomes this transaction which is a critical component of Daraja MFB's transformation plan. It will strengthen Daraja MFB and support the stability of Kenya's microfinance banking sector.