Carbon, Network Int'l Partner To Boost Digital Payment Offering
Carbon, a Pan-African fintech startup and digital bank has entered into a partnership with Network International, an enabler of digital commerce across Africa and the Middle East, as part of its plan to boost its digital payment offering.
Under the agreement, Network International will issue and process physical Visa debit cards on behalf of Carbon, enhancing the bank's offering to customers.
The collaboration will support financial inclusion among the unbanked and underbanked in Nigeria.
In addition to payment services, Carbon also offers easily accessible loans, a fee-free, interest-earning wallet, high-yield savings and easy-to-use tools for personal financial management.
Carbon, which focuses on delivering an unparalleled banking experience that is both safe and reliable across all touchpoints, will benefit from Network's advanced, scalable and cost-effective digital infrastructure and robust security protocols, eliminating the need to invest in costly card management infrastructure.
Chijioke Dozie, CEO/Co-Founder, Carbon, said "Offering excellent service delivery to our customers is always top priority and that includes our Carbon Visa cardholders.
"With Network International, we have a partner with years of experience providing card solutions for forward-looking organizations. And we're truly excited for how this translates into a better payment experience for Carbon customers everywhere."
Chinwe Uzoho, Regional Director West & Central Africa, Network International, said "Network International is delighted to continue its collaboration with prominent African banks such as Carbon in Nigeria, that lends weight to our ongoing commitment to advancing financial inclusion in emerging markets through greater digital payment penetration.
"We are pleased to support Carbon's mission of creating greater access to credit and quality financial services to Nigerians and look forward to supporting their growth plans through our best-in-class technology and trusted platform."
Sparkle Raises $3.1M Seed Round
The all-Nigerian funding round will see lifestyle fintech platform invest in infrastructure and scale across the Diaspora
Sparkle, a mobile-first digital bank that provides financial, lifestyle and business support services to Nigerians across the globe, has raised an oversubscribed seed round of $3.1m [N1.3BN] from an all-Nigerian group of investors.
The investors include Leadway Assurance, Trium Networks and a number of Nigerian HNIs.
This follows a previous friends and family pre-Seed round totalling $2m [N857m], bringing Sparkle's total funding to $5.1m [N2.1bn].
The new investment will be used to scale the platform's talent teams across engineering, financial risk and marketing departments and investing in its automated back end processes and digital infrastructure.
Since launching in 2019, Sparkle has developed a digital-first tribe of users who have access to features such as savings, bill payments, airtime/cable/utility/transport top-ups, the ability to request or send funds, split bills, review spending breakdowns and more, all via the Sparkle app [on the App Store and Google Play].
Sparkle has seen triple-digit growth between 2020/21 and will now continue its focus of connecting Nigerians and the global Nigerian Diaspora by building a different type of financial services platform that is more than just banking, but a means of improving the financial lifestyle of its users, allowing for borderless transactions.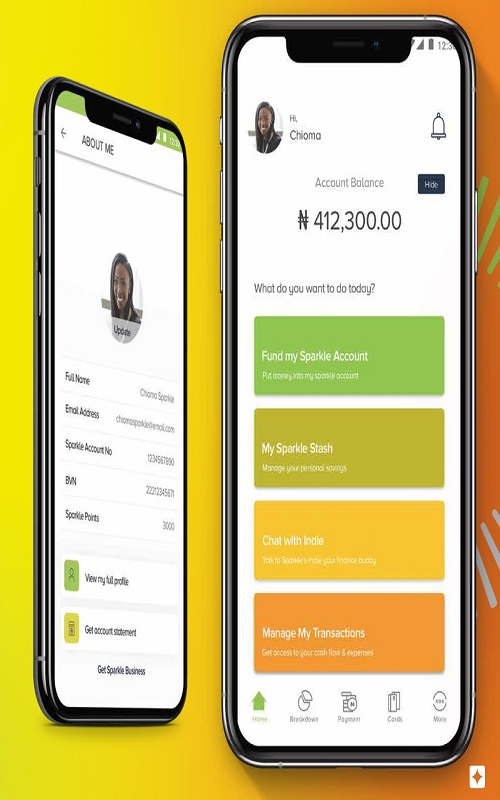 In April 2021, Sparkle launched its business platform, Sparkle Business, targeted at the new generation of digital-first MSMEs and SMEs in Nigeria, with features such as Inventory and Invoice Management, a Payment Gateway Service, Tax Advisory/Calculations and Payroll/Employee Management.
Sparkle Business is the only Nigerian business account where no documentation is required to open an account – to register individuals require a personal Sparkle account, Tax Identification Number [TIN], and an email address connected to their TIN.
Speaking on the round, which is made up in its entirety by Nigerian investors, Uzoma Dozie, Sparkle Founder and CEO, said, "I'm delighted to be collaborating with a group of highly respected Nigerian businesses, investment firms and captains of industry – all of whom understand the real need for a digital-first platform such as Sparkle, to bring better access to financial services and, importantly, financial inclusion, to millions of more people – for business, for personal means or both.
"Collectively, as a group of investors and business builders, we are Nigerians who are bullish about Nigeria and the opportunity the country presents in terms of building global networks and communities, all via one app. I am excited to welcome our new investors into the Sparkle tribe and will be leaning on their sector expertise and insight to build long-lasting partnerships as we scale."
Sparkle users are able to open an account in less than five minutes via a Smartphone, without the need for documentation or in-person / banking hall verification. The platform also has a Visa card function for users to make in-person or digital payments.
The platform has also secured partnerships with Visa, Network International, PriceWaterHouse Cooper Nigeria and secured a Microfinance Bank licence from the Central Bank of Nigeria (CBN).
Uzoma concludes, "The future is about platforms, and connected platforms, to create a seamless customer experience and, as we say, helping our users do what they want to do.
"Sparkle's mission is to help Nigerians fulfil their potential by democratizing access to valuable solutions for their business and personal needs.
"Nigeria has a massive youth population who increasingly live, work and play beyond physical borders – we build with them in mind; Whether we are building services for individuals or businesses, we're fully focussed on creating a connected tribe of Sparklers."
Interswitch, Codebase Seal Deal To Accelerate Digital Banking Across Africa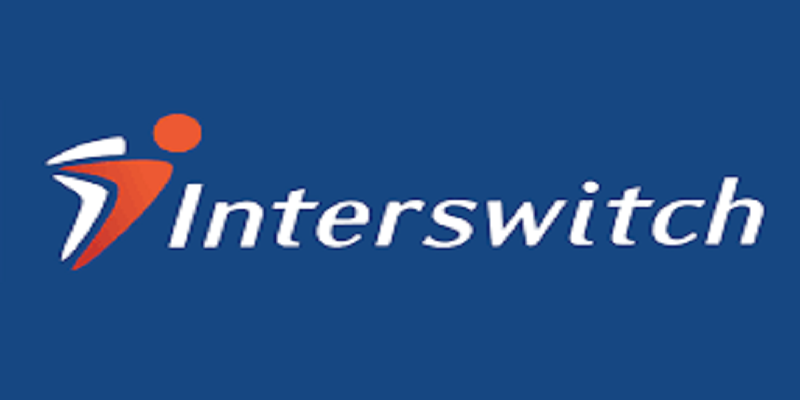 Interswitch Group (Interswitch), Africa's technology-driven company focused on the digitization of payments in Africa, has formed a new strategic partnership with Codebase Technologies (CBT), a global open API banking solution provider.
The partnership aims to accelerate the digital banking transformation across the African continent.
With a shared vision of helping Africa's financial institutions and customers make the transition to digital banking, Codebase Technologies' award-winning Digibanc™ SaaS platform is the perfect complement to Interswitch's existing payments and digital banking offering.
The partnership will help broaden access to financial services for Africans, driving greater financial inclusion across the continent.
Digibanc™ SaaS, hosted by Interswitch, will enable financial institutions in West and East Africa with full front-to-back SaaS capabilities through a rapid and cost-effective deployment model, allowing true economies of scale.
Working with the Codebase Technologies team will help Interswitch to broaden its current digital offering, whilst leveraging Interswitch's brand recognition to increase the reach and visibility of Digibanc™ SaaS in Africa.
The partnership will also enable banks, fintechs and other corporates, to take advantage of new, leading technologies, so they can continue to meet the evolving market and customer demand.
In turn, customers will be able to access an extensive range of innovative banking and payment products that meet their existing and future needs.
Interswitch's Divisional CEO for Digital Infrastructure & Managed Services, Jonah Adams said, "Africa is at the forefront of digitization, with the fintech market across the continent rapidly evolving.
"There is also increasing consumer demand for new, more accessible products and services, and for Interswitch, continuing to innovate and enhance our product propositions is critical.
"We are excited to partner with Codebase Technologies, bringing with them next-generation technological capabilities and expertise, as we continue our mission to increase access to financial services and drive financial inclusion across Africa."
Codebase Technologies' Commercial Director and Africa MD, Paul Nilsen, stated: "We look forward to working with Interswitch Group and launching this new, cutting-edge technology that will redefine user-centric, financially inclusive financial services and help spur innovation, economic growth, and increased access.
This partnership will capitalize on the Interswitch Group's in-depth knowledge of the current needs and direction of financial institutions across the Continent, as well as the progress they have made in the banking and financial services space."
MTN, Flutterwave Seal Deal To Roll Out Mobile Money Payments Across Africa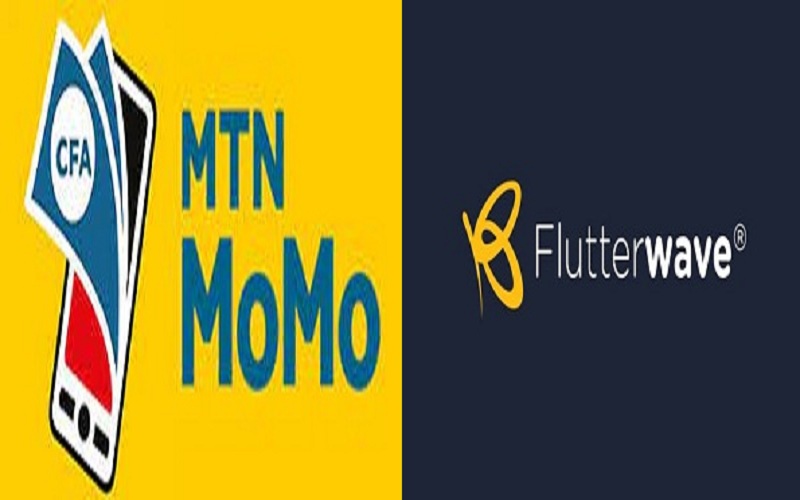 MTN has entered into a mobile money partnership with Africa's payments technology company, Flutterwave.
The partnership will allow businesses integrating Flutterwave in Cameroon, Côte d'Ivoire, Rwanda, Uganda and Zambia to receive payments via MTN Mobile Money (MoMo).
MTN MoMo is a fintech platform providing consumers and businesses with an electronic wallet, enabling electronic transfers and payments as well as access to digital and financial services.
At the end of June 2021, MTN MoMo had 48.9 million active users and 581,514 merchants and enables businesses to accept and make payments within the mobile money ecosystem.
The new partnership will enable Flutterwave to offer MTN Mobile Money as a payment method to its business customers.
In recent years, Africa has witnessed an explosion in mobile penetration as smartphone adoption has risen rapidly.
According to the GSMA, this year Africa will hit the half a billion mark of unique mobile subscribers and the continent will reach 50% subscriber penetration by 2025.
Sub-Saharan Africa alone is responsible for more than 45% of the world's mobile money accounts with the number of account holders exceeding half a billion by 2020, as shared on Statista.
Through this partnership, MTN and Flutterwave will positively contribute to this trend by increasing mobile money usage and penetration in Africa to improve local economies and livelihoods as well as create opportunities for individuals and businesses across the continent.
Serigne Dioum, MTN Group Chief Digital and Fintech Officer said, "As we progress on our journey to becoming the largest fintech platform in Africa, we will empower millions of businesses to embrace e-commerce in our markets to accept digital payments from MoMo consumers.
"We believe this is an enabler to accelerating digitized payments in Africa. Building strong ecosystems through partnerships are central to our platform strategy and we will continue to invest in expanding the reach of our platform to consumers and businesses in Africa."
Olugbenga "GB" Agboola, Founder and CEO of Flutterwave, said, "Africa has one of the highest growth rates for mobile money adoption and e-commerce in the world. It makes sense that we help provide a seamless payment method to support and ensure African businesses reap the full benefits of the e-commerce boom in the region.
"Our goal has always been to grow a new wave of prosperity in Africa by creating more avenues for businesses in Africa to accept payments. With this partnership, we can achieve this while creating endless possibilities for our customers."
The new partnership will further expand on Flutterwave's previous collaboration with MTN, beyond Uganda and Rwanda – with the potential of deepening adoption of digital payments and e-commerce in Africa, a sector expected to reach $29 billion by 2022, according to Statista.