MainOne, Microsoft Collaborate For Optimized, Reliable Internet Connectivity To Cloud Services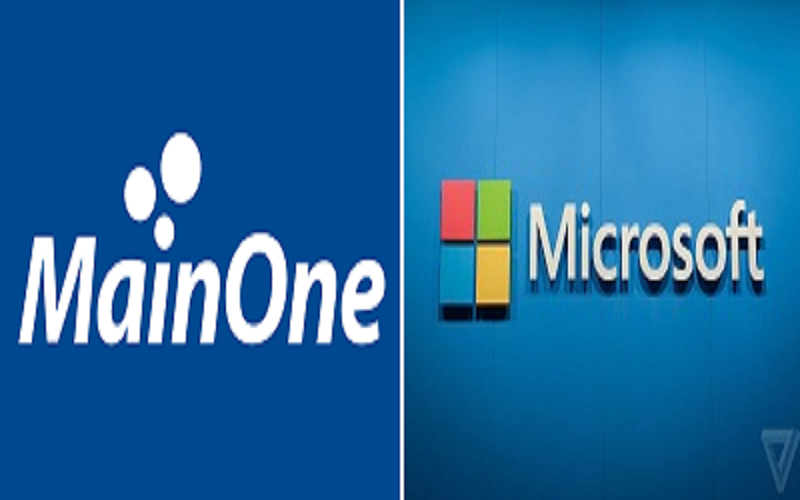 MainOne, West Africa's leading communications Services Company for business, has announced that it has become the first Microsoft Azure Peering Services partner for West Africa, providing enterprises using Microsoft Cloud services with a secured, reliable and high-performance experience relative to what is currently available in the market.
MainOne now offers enterprises improved performance in accessing Microsoft Cloud applications such as Microsoft 365, Dynamics 365, Teams, and other SaaS products.
The new Microsoft Azure Peering Service will ensure that enterprises increasingly reliant on Microsoft Cloud services currently accessed over the public Internet enjoy consistent performance via secured routes for an improved end-user experience.
The service ensures customer data is delivered over a dedicated internet connection that is prioritized over the public internet on MainOne and Microsoft networks.
Speaking on the achievement, Anil Verma, Chief Technology Officer of MainOne says the growing migration towards cloud services by its customers informed the company's collaboration with Microsoft to deploy this capability which guarantees predictable and reliable connection to Microsoft Cloud services.
"We have noted that an increasing number of Nigerian enterprises make use of SaaS applications due to the agility and ease of onboarding that it offers. With the impact of the global health pandemic, usage of such applications has further skyrocketed. However, unless Enterprise users put in place the right connectivity solution, cloud access suffers performance degradation over the public Internet.
The Microsoft Azure Peering Service directly addresses the connectivity challenges of accessing Microsoft Cloud applications by providing enterprises with the benefits of MainOne's dedicated connection with Microsoft.
Jeffrey Cohen, Partner Program Manager, Azure Networking at Microsoft Corp. said, "We are pleased to extend Microsoft Azure Peering Service with MainOne. The service improves overall connectivity to Microsoft 365 and ensures each customer's traffic takes the shortest path via MainOne into the nearest edge Point of Presence (PoP) on the Microsoft network.
umlaut Ranks Airtel Nigeria Best In Broadband Coverage, Speed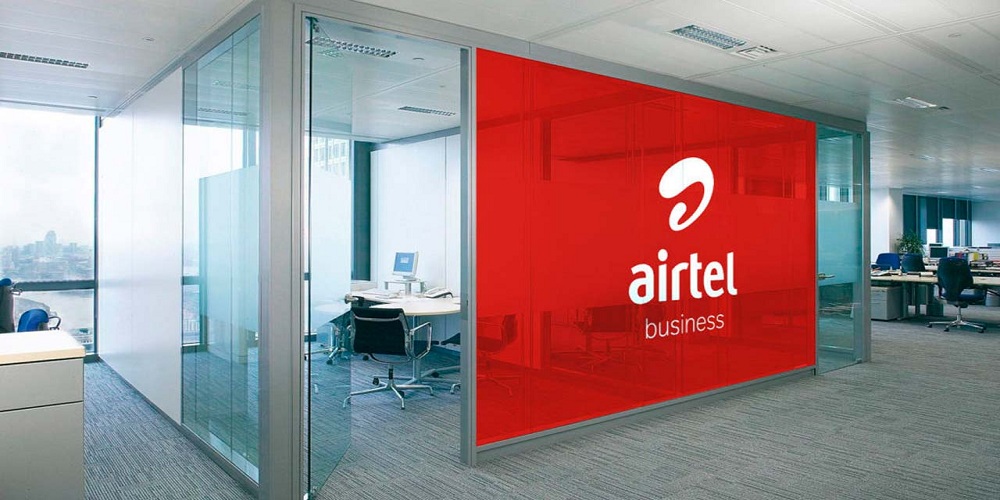 Airtel Nigeria has been declared the 'Best in Test' following a nationwide broadband assessment by umlaut, an international, full-service, cross-industry, end-to-end company that offers advisory and fulfilment services to clients globally.
Hakan Ekmen, CEO of Telecommunications at umlaut, said Airtel achieved the best-rated broadband coverage and user download speed among other mobile network operators, scoring the highest with 697 points, while MTN emerged second with 663 points, 9mobile with 591 and Glo with 486 points.
The tests were carried out with umlaut's crowdsourcing methodology, used to evaluate the mobile networks in Nigeria.
Consequently, an extensive analysis revealed two-hundred and sixty-three thousand (263,000) users have contributed 707.4-million samples in 24 weeks from October 2020 until early April 2021.
Speaking on the metrics of the assessment, Ekmen stated that over 80% of urban build-up and population areas were tested to arrive at the results.
He went on to laud Airtel for emerging the best-rated, citing it as a remarkable feat and a positive step towards attaining digital equality in Africa.
"In our nationwide assessment, 82.8% of the urban build-up area and 83.9% of the Population area were tested. We concluded that Airtel Nigeria is Best in Test, achieving the highest umlaut score with 697 points.
"Airtel achieved the best-rated broadband coverage and user download speed. This is remarkable in one of the largest telecommunications communities on the African continent, a positive step towards Digital Equality", he stated.
Ekmen went on to state that umlaut's sophisticated methodology enables the results to be comparable across network operators globally, emphasizing the transparency it provides in not only boosting network quality and performance but also improving the experience for every customer.
He further stated that while the results in Nigeria are quite impressive, there is still room for improvement in global comparison, however, the competition in Nigeria's telecoms landscape is working favourably for consumers in the country.
Smile Brings Smiles To Customers With Double Data Delight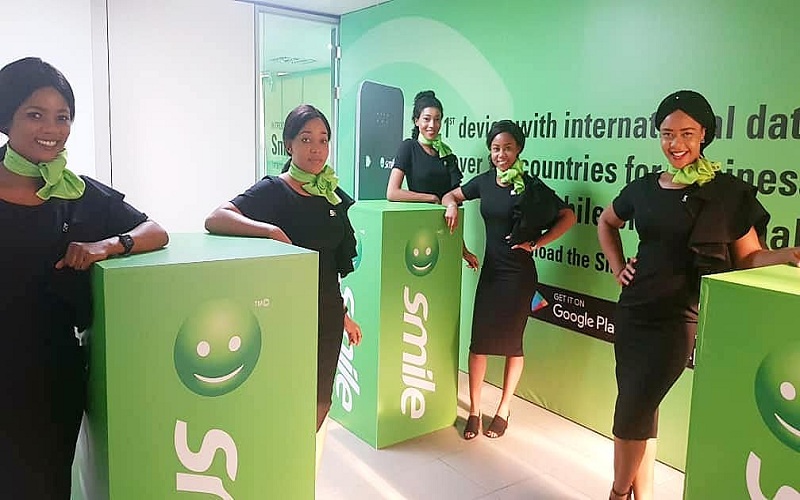 Smile, West Africa's pioneer 4G LTE broadband service provider, will, beginning tomorrow, be offering its teeming customers a 100% bonus on recharge on any of its Bigga data plans.
This bonus offer, fondly dubbed 'Double Data Offer', will last for fourteen days from the date of purchase.
In essence, Smile customers will enjoy double data on the range of Smile's Bigga data plans that include several packages such as 130GB, 100GB, 75GB, 60GB, 40GB, 30GB, 20GB, 15GB, 12GB, 10GB, 8GB, 6.5GB, 5GB, 3GB, 2GB and 1.5GB plans.
But for this specific double data offer, the bonus will be valid for fourteen days from purchase. Vitally, the 100% bonus on recharge to subscribers purchasing any Bigga data plan will be used before the paid bundle.
Abdul Hafeez, Smile Nigeria's Chief Marketing Officer said the 100% bonus offer is one of the many ways that Smile utilizes to smoothen for its customers the apparent rough patches occasioned by the current inclement economic situation in the country.
With the 100% bonus offer, Abdul Hafeez opined that Smile is offering its loyal customers double data as a thank you gift for their continuous support and patronage and therefore, urged the customers to ensure that they maximize the benefits of this too good to be missed offer while it lasts.
Smile said in a statement Tuesday morning that customers desirous to benefit from the double data offer will have to utilize the numerous Smile recharge platforms that include Shops, Kiosks, Field Sales Representatives and Authorised Smile dealers.
Other avenues available to the customers are 3rd Party Online channels like Banks, Quickteller, Paystack, Jumia Pay, etc. Subscribers can also recharge directly through their MySmile App and MySmile Portal online.
Ashade Abdurraheem, an Ikeja based IT entrepreneur, noted that this double data offer could not have come at a better time than at the twilight of the Ramadan period with the consequent Sallah holidays.
He surmised that with the coming Sallah festivities, the 100% bonus offer would further enable many Nigerians to easily access broadband service from Smile and enjoy the best internet experience in Nigeria.
Renowned for its customer-centric bent, Smile is reputed to have berthed more customer-focused and pocket-friendly products than any of its peers in line with the company's philosophy of deploying broadband to make Nigerians enjoy the best internet experience.
Indeed, Smile was the first to launch VoLTE on its network and has continued with its innovation, having introduced SmileVoice, which is a free mobile app that enables customers with any Android or Apple iPhone device (including those which are not VoLTE-enabled) to make SuperClear voice calls over Smile's 4G LTE network.
Smile was also the first to introduce an Unlimited offering, which enables SuperFast data and SuperClear voice, all on one bundle.
Smile Nigeria Explains Recent Network Outage, Compensates Customers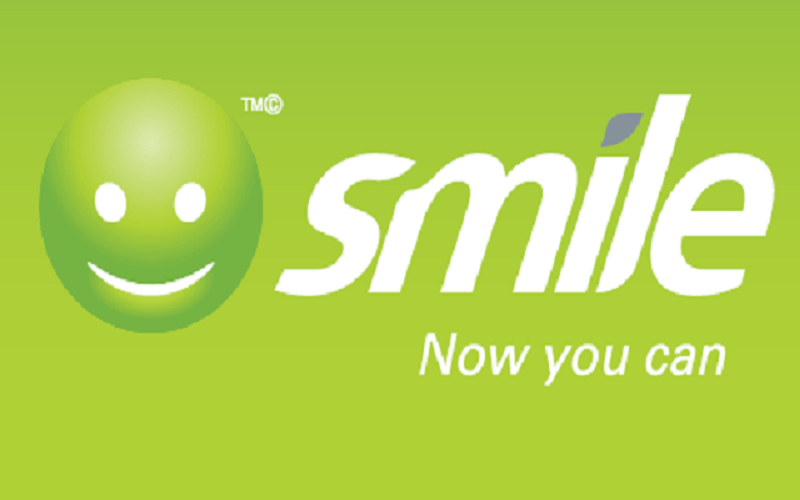 Smile Nigeria, one of Nigeria's leading telecommunication services providers, has explained the recent network outage experienced by its customers.
The company said in a statement issued in Lagos on Monday that it regretted the inconvenience the outage may have caused its customers.
Smile disclosed that the outage was due to network upgrade and modernization activities as well as the maintenance upgrade that it embarked upon to strengthen its network infrastructure.
The telecom firm also disclosed that most customers affected by the outage have been compensated and that others yet to be compensated will surely get their bounties in due course.
The statement noted that as a customer-focused company, Smile has taken appropriate steps to forestall a recurrence of such an outage and to ensure that all the customers affected by the outage are compensated.
Smile, therefore, urged its customers to go ahead and enjoy the superfast internet access for which the company is known, and which has become its hallmark.
Renowned as the first 4G LTE network in West Africa having first launched VoLTE on its network, Smile has continued with its innovation by introducing SmileVoice, which is a free mobile app that enables customers with any Android or Apple iPhone device (including those which are not VoLTE-enabled) to make SuperClear voice calls over Smile's 4G LTE network.
It was also the first to introduce an unlimited offering, which enables SuperFast data and SuperClear voice, all on one bundle.