MasterCard, MTN To Empower African Consumers Through Global Payment Platforms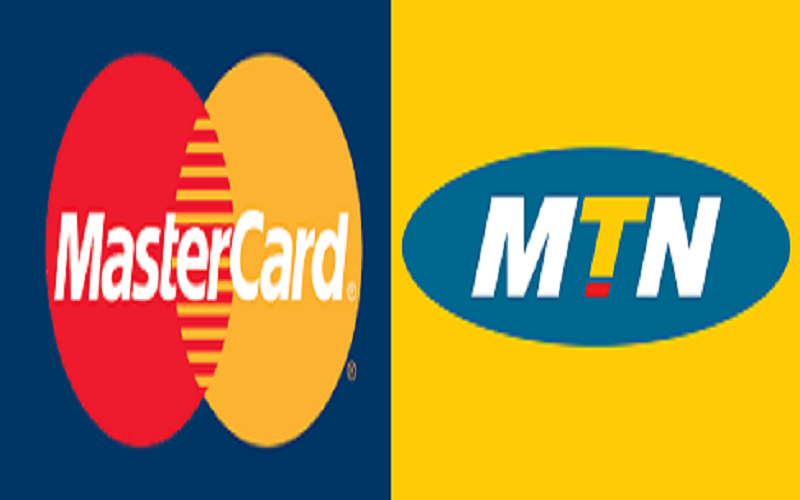 MasterCard and MTN Tuesday announced a strategic partnership that would enable millions of consumers in 16 countries across Africa to make global e-commerce payments safely and securely.
Through a MasterCard virtual payment solution linked to MTN MoMo (Mobile Money) wallets, consumers and merchants can engage with brands and businesses abroad through digital commerce, extending their reach to an international marketplace and unlocking a host of opportunities.
Across Sub-Saharan Africa, mobile devices are the primary channel used to connect to the internet.
According to GSMA, by 2025, it is estimated that there will be 300 million more people using their devices to access internet services.
In light of this significant growth, mobile financial services have become the dominant form of digital payments, with twice as many mobile money accounts as bank accounts in the region.
As a result, consumers increasingly expect to have access to a broader range of digital financial services.
However, consumers and merchants are mostly restricted to a local base of online and offline businesses, therefore, curtailing customers' ability to engage in global commerce.
Through this strategic partnership, MTN customers with a MasterCard virtual payment solution linked to their MoMo wallets can make payments to global online merchants through a seamless and secure digital payment experience on websites and mobile applications.
The service is available regardless of whether or not the customer has a bank account.
The solution will enable consumers to explore and shop at well-known global e-commerce brands and pay quickly and securely for leisure shopping, travel, accommodation, entertainment, streaming services and more.
It will also allow small business owners to purchase from suppliers abroad and pay with the virtual payment solution.
"We are very excited about this partnership with MasterCard, which is another step in realizing our ambition to build Africa's largest fintech platform, accelerating economic and social development through digital innovation to the benefit of citizens across the continent and beyond," said MTN Group Chief Digital and Fintech Officer, Serigne Dioum.
"This noteworthy partnership is another step to enable our customers to participate in the global economy. We are resolute that accelerated financial inclusion is a potent enabler of socio-economic development that empowers the most vulnerable in society," he concluded.
Amnah Ajmal, Executive Vice President for Market Development, MasterCard Middle East and Africa, said: "This significant milestone will enable millions of MTN customers to benefit from global digital commerce and drive digital and financial inclusion across Africa through easy and secure access to financial services.
"At MasterCard, our innovation strategy is based on partnerships and collaboration. This agreement with MTN shows that we can deliver innovative digital solutions that have a far-reaching impact and realize the true potential of inclusive growth across the continent.
"Partnering with MTN allows us to accelerate our global pledge to connect 1 billion people to the digital economy by 2025, bringing us closer to a world beyond cash."
MTN and Mastercard first launched the digital payment solution in 2018 for MoMo customers.
MTN, the largest mobile network operator, is the 'Most Admired African Brand' based on spontaneous consumer responses in Brand Africa 100: Africa's Best Brands 2020 survey and the most valuable telecoms brand in Africa by Brand Finance Africa.
The company will extend the virtual payment solution offering throughout its Fintech footprint. The expansion of this payment solution will play a significant role in driving the growth of digital inclusion and e-commerce thus increasing MTN MoMo customer inclusion into the global economy.
Initially designed to facilitate the transfer of cash between mobile users, MTN's MoMo offering is now much broader – including loans, insurance, remittances and payments.
Econet, Mastercard Collaborate On Fintech Solutions For COVID-19 Response In Africa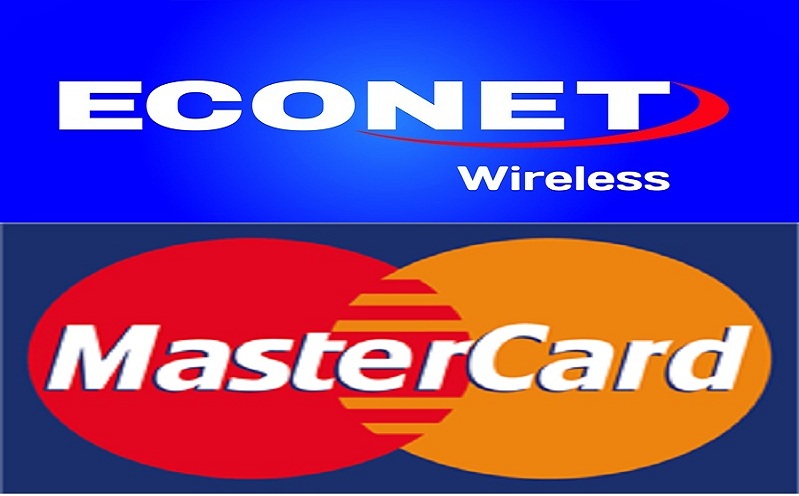 The Econet Group through its subsidiary Cassava Fintech International and Mastercard have entered into a strategic partnership to advance digital inclusion across Africa.
The two will also collaborate on a range of initiatives including the expansion of the Africa CDC TravelPass.
TravelPass is a digital health pass developed by Cassava Fintech and offered in conjunction with the Africa Centres for Disease Control and Prevention (Africa CDC).
It is accessible to users of Cassava Fintech's Sasai SuperApp and is recognized as one of the leading initiatives in the fight against the cross-border spread of Covid-19 in Africa.
Mastercard is partnering with Cassava Fintech to enhance the security of TravelPass through Mastercard's Community Pass platform.
Mastercard Community Pass is an interoperable digital platform facilitating service delivery for marginalised individuals and communities, including access to critical health services like patient care plan tracking for Covid-19.
The joint initiative between Mastercard and Cassava Fintech seeks to offer a unified solution with greater convenience and enhanced security that is expected to promote safe cross border travel in Africa in response to the Covid-19 pandemic.
The partnership will also allow the two organizations to explore collaboration such as the further integration of the Community Pass with Cassava Fintech's mobile and financial services, acquiring and processing of card payments across the continent, along with the introduction of a virtual or physical card on the Sasai SuperApp.
Cassava Fintech's CEO, Darlington Mandivenga said the partnership with Mastercard would pave the way for both companies to jointly tackle the challenges facing African economies as they re-open post the COVID-19 pandemic.
"We are excited to work with Mastercard to explore solutions that will, among other things, mitigate the risk of falsified presentation of a third party's Travel Pass at access and transit points," Mandivenga said, adding that the same technology could also be used in payment solutions.
Cassava Fintech uses an integrated model to provide financial and digital services to ensure a "financially inclusive future that leaves no African behind."
"We look forward to joining hands with Cassava Fintech in exploring new solutions that will make a difference and benefit the continent. In addition to digital innovation for future travel, Cassava will also leverage our secure payments network to advance access to financial services," said Mark Elliott, Divisional President, Southern Africa, Mastercard.
Mastercard is a leading global technology company focused on building an inclusive, sustainable digital economy that benefits everyone, everywhere, by making transactions safe, simple, smart and accessible.
FIS, Flutterwave Unite To Boost eCommerce In Nigeria, South Africa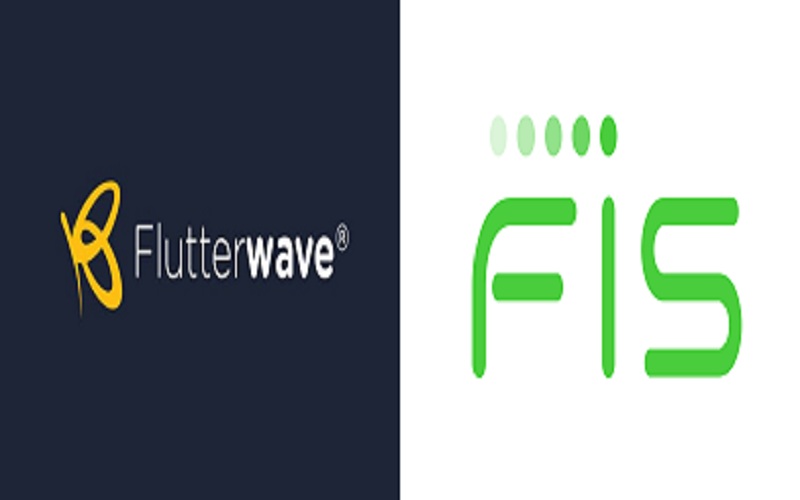 FIS, a financial technology company, has announced that it is expanding its payment processing capabilities into the rapidly growing markets of Nigeria, South Africa and Malaysia in continuation of its efforts at building its footprint as a global acquirer.
In South Africa and Nigeria, FIS is offering domestic payment processing services through its previously announced agreement with the payments technology company, Flutterwave, a 2016 graduate of the FIS Accelerator program.
Through its Worldpay product portfolio, FIS processes billions of transactions annually across 146 countries and more than 300 payments types in 126 currencies.
As part of its growth strategy, FIS aims to enhance its merchant acquiring a presence in additional markets,—enabling the company to offer its world-class payment services to local companies with global ambitions as well as rapidly growing enterprises looking to expand in these regions.
"The COVID-19 pandemic has accelerated the adoption of digital technology and fueled the growth of eCommerce around the world," said Jim Johnson, Head of Merchant Solutions at FIS.
"Emerging markets across Southeast Asia and Africa present fresh opportunities for global businesses. These new markets are also home to a new generation of ambitious high-growth regional brands looking to expand their footprint. Our goal at FIS is to be a true partner to these enterprises, passporting them to success wherever in the world they want to be."
The recently published 2021 Global Payments Report by Worldpay from FIS projected that Malaysia's eCommerce market will increase 71 per cent by 2024, driven by mobile shopping.
Over the same period in Nigeria, online commerce via mobile devices is projected to more than double. In South Africa, the eCommerce industry is projected to be worth $9 billion by 2024 with mobile accounting for a third of the spend.
Merchants doing business in these countries will be able to take advantage of Worldpay's advanced acquiring capabilities which include authorization, clearing and settlement, dispute management and data insights.
Merchants will also benefit from a seamless payments experience through a single point of integration—helping to increase acceptance, improve customer experience, and reduce fraud.
FIS complements its acquiring and payment processing capabilities in these countries with a growing network of regional payments consultants that provide merchants with in-country expertise, helping them tailor their payments offerings to the local audience.
In addition to Africa and Malaysia, FIS has recently added new consultants in Germany, Iberia, the Nordics, and other European locations.
"We understand that payments are personal, and merchants need a local understanding of consumer behaviour to ensure success," Johnson said. "That's why we continue to invest in deepening our global capabilities to support the growth of our merchants and fuel smarter commerce across the world."
Okra, Nigerian Fintech Platform Secures $3.5m Seed Round Led By Susa Ventures
Accenture Ventures joins Seed Round lead Susa Ventures, to invest in and expand Okra's data infrastructure across Nigeria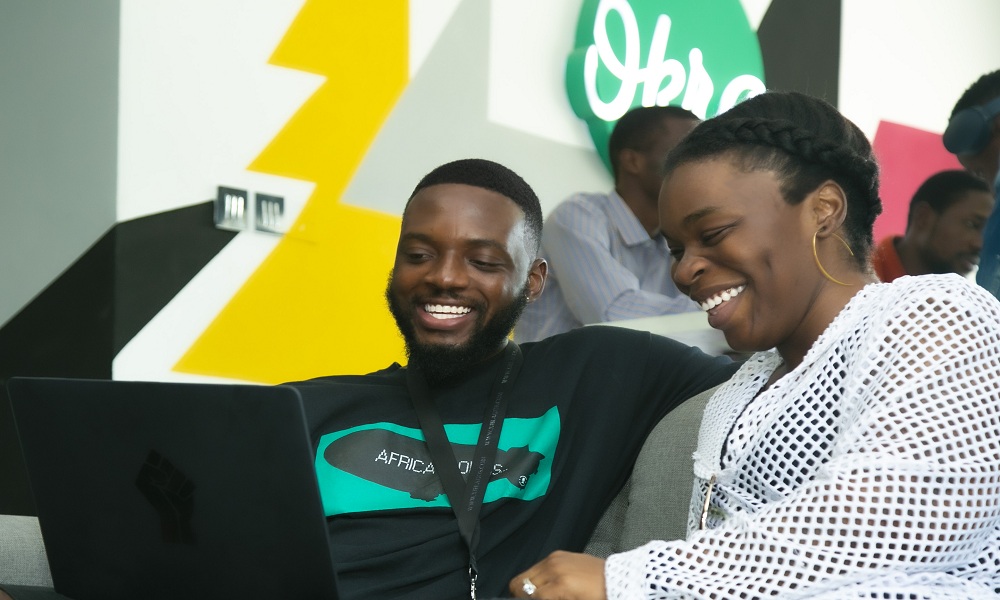 Okra, a Nigerian fintech platform and Open Finance (API Economy) pioneers have secured a $3.5m Seed raise, led by US-based Susa Ventures, with participation from existing investors TLcom Capital, and newly joined Accenture Ventures.
This comes just under a year from closing its $1m pre-Seed round with only TLcom Capital participating in the round.
This latest development brings Okra's total funding at seed to $4.5m and will be deployed to expand Okra's data infrastructure across Nigeria.
Founded by Fara Ashiru Jituboh and David Peterside in January 2020, Okra's Open Finance platform is the digital transformation tool for businesses in Africa and its API enables developers and businesses to build personalized digital services and fintech products for customers.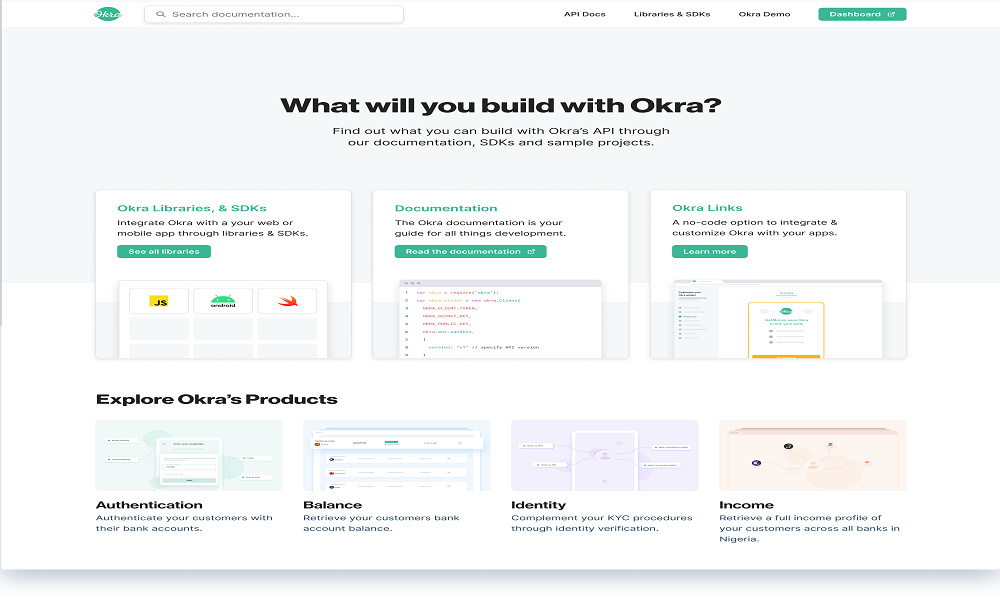 Since its launch, the fintech infrastructure company has provided its services to high calibre financial institutions, startups, and government agencies including Interswitch, Access Bank, uLesson, Aella App (YC W17) and over 100 digital-first platforms.
In just under a year from launch, the fintech infrastructure company has seen an average month-on-month API call growth of 281%. In addition, the company has analyzed 20m+ transactions and analyzed over 5.5m transaction lines in March 2021 alone.
Fara Ashiru Jituboh, Okra co-founder and CEO/CTO says, "We build the tools that businesses need to achieve full digital transformation and we are excited to be welcoming some highly strategic global investors as we scale our Open Finance-as-a-Service operations.
"The opportunities to collaborate and grow together are significant and we are now in a strong position to continue to build and scale in the African, and global API space."
David Peterside, Okra co-founder and COO says, "The companies that will dominate the business landscape over the next decade are prioritizing a digital-first experience for their customers today — and will leverage data and personalization to win market share over time.
"We share the same vision on Open Finance in Africa and are excited to be working closely with the team at Susa. Having Accenture Ventures join us at Seed stage speaks volumes about our team's ability to execute at a global scale."
Leading the round, San Francisco-based Susa Ventures is known as one of the premium seed-stage funds in Silicon Valley with notable early investments including Robinhood, Flexport, Andela and Fast.
Susa is also known for co-investing with top tier firms like Peter Theil's Founders Fund, Index Ventures, Kleiner Perkins, GV (Google Ventures), General Catalyst, Andreessen Horowitz, & Accel Partners.
Susa's General Partners include Chad Byers, who is the son of Brook Byers, a founding member of Kleiner Perkins; Leo Polovets, ex-LinkedIn and Google engineer; and Seth Berman, who was previously the VP of marketing at luxury good company Richemont (CFR:VX) — owners of Cartier, Montblanc, Piaget, etc.
Seth Berman, General Partner at Susa adds, "We're thrilled to partner with Okra as they enable developers across the African continent to transform digital financial services. We're blown away by the quality of Okra's team, the pace of development, and the excitement from the customers building on their API."
Omobola Johnson, Senior Partner at TLcom Capital and Former Minister of ICT in Nigeria says,  "We have consistently been impressed with Fara's technical depth and expertise, which when combined with the entrepreneurial acumen she and David bring to the company, leaves us confident that they are building Africa's most stable and robust API infrastructure. TLcom is delighted to continue partnering with Okra."
Accenture, a global professional services company with leading capabilities in digital, cloud and security also participates in this round.
Tom Lounibos, Managing Director, Accenture Ventures added, "Fara and David have a compelling vision and value proposition, and we believe Okra's powerful technology can address critical challenges in the African financial market. We look forward to working together to help Okra scale its solutions for maximum impact."
Beyond Susa and Accenture Ventures, Okra brought on three super angels to this round- Rob Solomon; Chairman at GoFundMe — he is also a former Partner at Accel; Arpan Shah, Founding engineer and ex-Head of Data Platforms/Data products at Robinhood; and Hongxia Zhong, Founding engineer and ex-Senior engineering manager at Robinhood.
Consumer behaviour in Africa is changing and consumers are demanding full digital experiences of all services — including financial services.
Across the business landscape, the number one priority across every board room is digital transformation and Okra is the go-to platform for developers and businesses to build end-to-end personalized digital experiences for consumers in Africa.