MTN Nigeria, INTELLIGRA Launch Smartphone Device Financing Scheme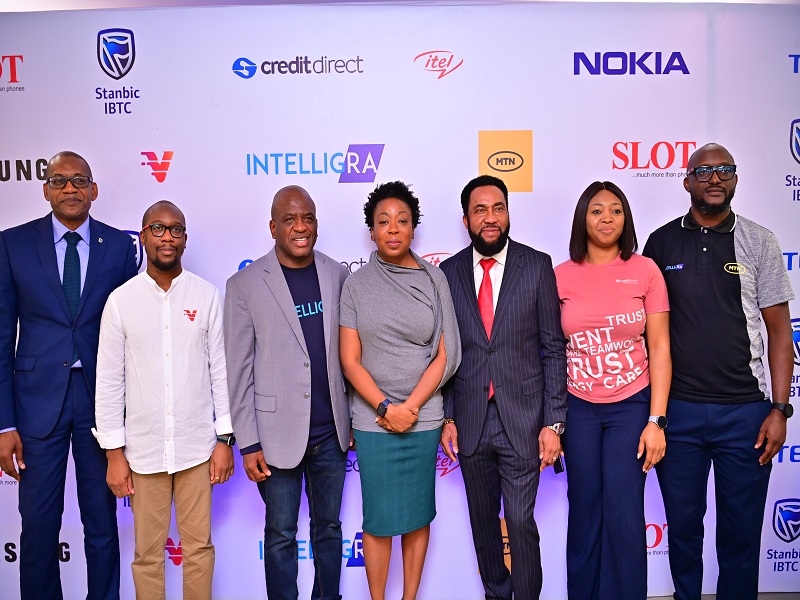 Nigeria has the highest number of internet users in Africa, while data shows that the country still has one of the highest average costs of smartphones.
Citizens spend over 30% of their monthly income to purchase one, and this endangers Nigeria's 2025 broadband penetration target.
With the option to Buy Now Pay Later (BNPL) identified as one of the initiatives to grow smartphone penetration to 60% by 2025, MTN and Intelligra's partnership is a unique variant of BNPL that hopes to address this problem.
Speaking on the partnership with Intelligra, Adia Sowho, Chief Marketing Officer, MTN Nigeria said "With this partnership, customers will have the opportunity to:
-Subscribe to any of the MTN bundle plans for as low as N7,000/month and walk away with a smartphone of your choice.
-Pay over 6 – 12 months with as little as N0 initial deposit.
-Plans are bundled with up to 100GB of data and 250 voice minutes monthly.
-Redeem a one-time free screen replacement when broken and receive a one-time free phone replacement when stolen, provided the customer has an active and up-to-date subscription."
"The partnership with Intelligra will drive financial inclusion, the digital goals of financing devices and making them accessible to the average man. It would also grant customers access to the internet, entertainment, and education and allow users to communicate easily," she added.
The offer is a pocket-friendly route to owning a smartphone and by walking into any select MTN, SLOT and other retail stores across the country, MTN customers can acquire quality smartphones without breaking the bank.
The offer comes with added benefits of monthly data allowance and voice call minutes, tenor periods (up to 12 months), increased financed amount (up to N500,000) and device protection against theft and screen damage.
According to Tayo Ogundipe, CEO/Founder, Intelligra Solutions Ltd, "This partnership with MTN, the foremost telecom provider in Africa and collaborations with financing institutions including StanbicIBTC, VFD Mfb, Personal Trust Mfb, Credit Direct Ltd and others has helped find a solution to smartphone penetration for Africans through increased digital and financial inclusion.
"The ecosystem also includes leading smartphone retail chain in Nigeria, SLOT and other major retail players across the country. These collaborations offer MTN users across the country, a unique, convenient, simple and flexible variant of BNPL with their choice of premium, quality brands including Samsung, Nokia, Tecno, Infinix and iTel models."
MTN said that to enjoy this amazing offer, interested customers can check their qualification status at participating stores or from the comfort of their homes online through MTN and Intelligra's websites.
Other partners will offer these online qualification checks on their websites in the coming days. Once qualified, a customer can subscribe to any of the customised MTN device financing plans and leave the store with a dream phone.
GITEX Global Generated $707m Worth Of Business In Dubai- DWTC Report
With 170,000 people in attendance, the global event saw 57 per cent of the business generated (USD394 million) retained in Dubai's economy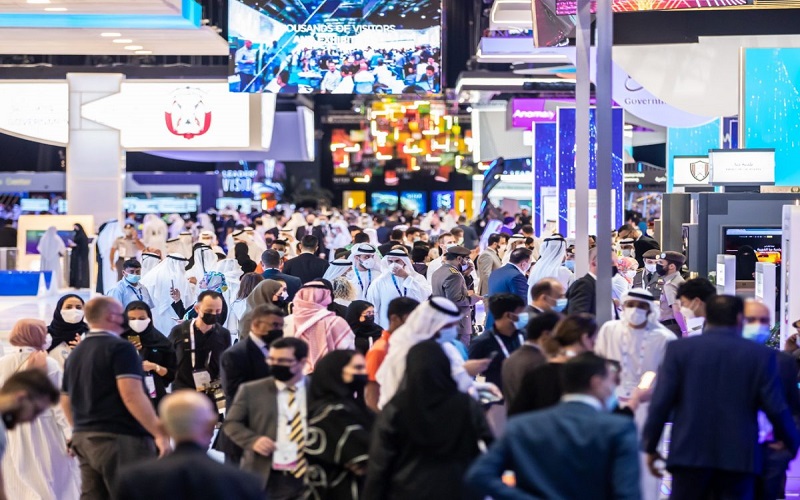 GITEX Global 2022 has generated $707 million worth of total economic output, according to Dubai World Trade Centre's (DWTC) Economic Impact Assessment Report.
With 170,000 people in attendance, the global event saw 57 per cent of the business generated retained in Dubai's economy, according to a report by ITP.net.
The 42nd edition of the tech show, which took place from 10-14 October 2022 at DWTC, was estimated to support 9,600 jobs generating disposable household income of $126 million, a 55 per cent increase from 2019.
Omar Sultan Al Olama, Minister of State of Artificial Intelligence, Digital Economy and Remote Work Applications, and Chairman of Dubai Chamber of Digital Economy, said that the UAE is moving forward towards new futuristic horizons, under the directives of its wise leadership, leading to new summits of growth and comprehensive sustainable development.
He added that the UAE is pioneering the pivotal sectors of tomorrow's economy to continue its development path including artificial intelligence, digital transformation, knowledge economy, and the 4th industrial revolution, among others, propelled by its proactive strategies that consolidate its status as a global economic hub
Al Olama further emphasised the importance of organising GITEX Global 2022 and its remarkable success that reaffirms Dubai's leadership and status as a global business and tech investment destination of choice.
Helal Saeed AlMarri, Director General of the Dubai World Trade Centre, said, "GITEX has been a key contributor to the economic growth of Dubai. The 42nd edition in 2022 has achieved unprecedented success across all levels, positioning Dubai and the UAE at the forefront of future technologies.
"DWTC has always been a flag bearer for the global MICE sector, especially in asserting the greater need for events in the post-pandemic new economy.  GITEX GLOBAL 2022 has not only been a resounding endorsement of this fact but has also reflected the confidence of 176 nations in Dubai as the global capital for business and tourism."
According to DWTC, the 40 per cent share of international attendees at GITEX Global 2022 represents a big jump surpassing previous editions reflecting the truly global stature of the event.
The report noted that half of all international attendees travelled with a companion this year while staying in Dubai for an average of 6.4 days.
The average spend of AED 13,000 per international attendee during the show on goods and services including flights, hotels, entertainment, and retail, was five times that of UAE-based attendees.
Opeke Tasks Nigerian Businesses On Need To Interconnect Locally
• As Nigerian survey data shows that 34% of IT decision-makers in Nigeria are planning to move to a new region and 33% to a new country
• 58% of IT decision-makers in Nigeria view a shortage of personnel with IT skills as one of the main threats to their business
• Equinix completed the acquisition of Nigeria's MainOne earlier this year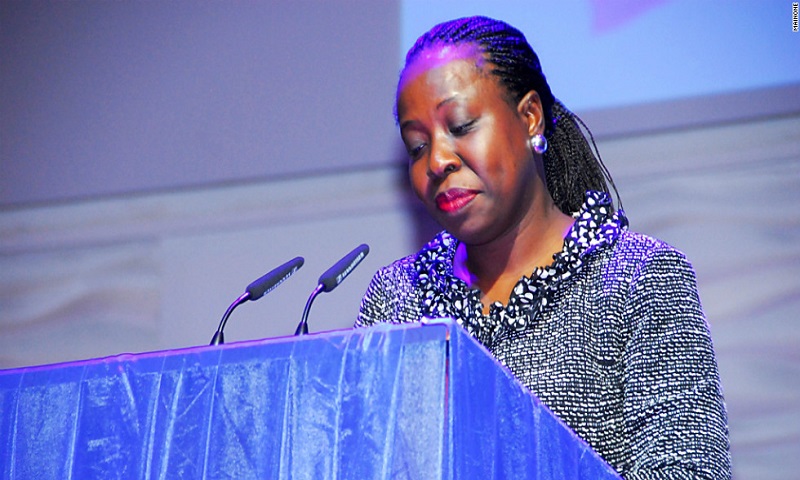 Managing Director of MainOne, Ms. Funke Opeke, has said that the acceleration in digital transformation in Nigeria, has reinforced the need for businesses to have access to single points to interconnect locally.
Opeke was reacting to a report by Equinix, the parent company of MainOne titled 'Equinix 2022 Global Tech Trends Survey,' in which 100 business leaders in Nigeria were interviewed about the opportunities and challenges their organisations are facing as well as their plans for the future.
According to Opeke, "Increased speed of connectivity, increased flexibility of connectivity, and reduced cost of connectivity were identified by IT decision-makers in Nigeria as the most beneficial aspects of interconnection.
"MainOne provides a rich interconnection ecosystem that allows customers to connect to each other's multiple telecoms networks, and Cloud, Payment, and Content Providers in a single location."
The Equinix survey report highlights that there are huge opportunities for Nigeria's businesses to successfully expand into new markets and reach new customers.
According to the survey carried out in Nigeria, 54% of respondents are planning on expanding in an existing country in the next 12 months, 34% into a new region and 33% into a new country. It added that 93% of IT leaders in Nigeria said enhancing customer experience is a priority.
The report, however, showed that a number of potentially limiting factors were identified by businesses when it came to global growth including concerns and challenges in the supply chain, cyber security, and staff retention and recruitment.
On Supply Chain Challenges, the survey pointed out that 55% said their business was plagued by global supply chain issues and shortages, while 50% specified the global microchip shortage as a threat to their business.
Disclosing its findings on Cyber Security, the Equinix 2022 Global Tech Trends Survey reported that while significant concerns around cybersecurity in Nigeria still remain, ensuring expansions are supported by resilient digital models is business-critical, particularly at a time of increasing volatility and emerging global threats.
As a result, as part of their digital-first strategies, 85% of respondents in Nigeria confirmed a key priority is improving cybersecurity. 88% said complying with local market data regulations is critical, while 85% highlighted the need to future-proof their businesses.
"According to IT specialists in Nigeria, the most feared threats were cyberattacks (73%), security breaches and data leaks (68%)," the survey further highlighted.
On Staff retention and recruitment, the report showed that despite having one of the youngest populations and workforces in the world, 58% of IT decision-makers in Nigeria view a shortage of personnel with IT skills as one of the main threats to their business.
Furthermore, the survey showed that among the most common concerns for businesses in Nigeria are candidates with the wrong skill sets applying for jobs (56%), pay and compensation (49%), changing expectations around ways of working (41%), and the retention of current talent (38%).
"Additionally, in Nigeria, the most in-demand tech employees are those with skills in areas such as AI/machine learning, data analysis, cloud computing specialists, data protection, security software development, IT technicians and security analysis," the survey highlighted.
On tools to deploy to help grow their businesses, the survey reports that 77% of IT leaders in Nigeria said they plan to move more business functions to the cloud including business-critical applications and security functions.
"Hybrid cloud models were the preferred approach for 36% of respondents in Nigeria, although 18% still rely on a single cloud provider and 2% not using the cloud at all.
"40% in Nigeria said they plan to facilitate global expansion plans by deploying virtually via the cloud, with over a quarter (26%) – 21% among IT decision-makers in Nigeria, doing so using a bare metal solution," according to the survey.
Meanwhile, whereas 47% globally (46% in Nigeria) said they expect increased spending on carrier-neutral colocation solutions to facilitate the planned rise in digital deployments, more (59% at the global level, 70% in Nigeria) said they intend to increase investment in interconnection services as they plan to progress digital transformation and build resilience.
On COVID impact, the survey showed that the pandemic continues to accelerate digital evolution thereby having a significant impact on businesses' digital strategies.
The report showed that more than half of IT leaders in Nigeria (64%) say they are accelerating their company's digital evolution because of the COVID-19 crisis.
"Indeed, over half (64%) confirm their IT budgets have increased as a direct outcome of its legacy—an insight into the now broadly acknowledged necessity for robust digital infrastructure to pivot to evolving business needs in an instant.
"Furthermore, almost three-quarters of respondents (73%) believe the technology changes and investments implemented during the pandemic are here to stay," the survey further revealed.
DigitalTimesNG recalls that earlier this year Equinix, Inc., the world's digital infrastructure company, expanded into Africa through a US$320m acquisition of MainOne, a leading West African data centre and connectivity solutions provider, with a presence in Nigeria, Ghana and Côte d'Ivoire.
Ekeh, Zinox Boss To Mentor 12 Lucky Konga Shoppers
-In all-expenses paid Knowledge Weekend powered by Konga Kares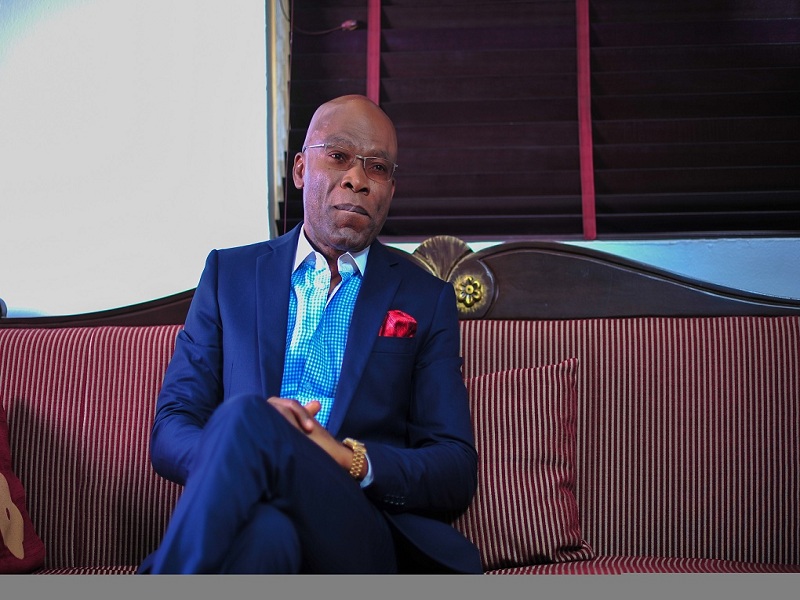 As part of efforts to empower budding entrepreneurs with the right business success tips and strategies to create new wealth in the 21st Century, 12 lucky shoppers on Konga will be hosted to an all-expenses paid weekend mentorship programme with Chairman, Zinox Group, Leo Stan Ekeh.
The free mentorship programme is an initiative of Konga Kares, the Corporate Social Responsibility (CSR) arm of the Konga Group.
To qualify for selection, shoppers are expected to have made purchases on the Konga platform – www.konga.com between December 1st, 2022 through January 31st, 2023, with the names of winners to be announced every Monday starting from January 2nd, 2023 and the final list of winners to be published on the Konga website and on other major news media channels on February 6th, 2023.
Also, details released by Konga Kares indicate that beneficiaries will be selected randomly, although shoppers who have a higher frequency or volume of purchases on Konga stand a better chance of being selected for the much-anticipated mentorship programme.
Two shoppers will be selected from each of Nigeria's six geo-political zones to ensure equitable distribution of participants, while also assuring that no region is left out from the high-impact sessions.
Lucky beneficiaries will enjoy an all-expense paid weekend retreat with Mr. Ekeh, a Forbes Best of Africa Leading Tech Icon.
The major theme of the programme will be – The New Mega Wealth. In addition to an opportunity to spend time engaging Mr. Ekeh on his entrepreneurial journey, the 12 selected shoppers will also be exposed to healthy living tips, a finishing school, gym/aerobic sessions, deeper insights on the pitfalls confronting contemporary businesses, the new avenues to create sustainable wealth, how to navigate the prevailing tough business climate, as well as direct, one-on-one feedback sessions with Mr. Ekeh.
Konga Kares recently signed a five-year partnership with Mr. Ekeh to run the mentorship programme every November to January, with higher incentives for selected participants each year.
Meanwhile, selected shoppers also stand a chance to receive a gift at the end of the mentorship programme, courtesy of the Zinox boss.
"Wealth is a right in the 21st Century. There is no reason to be poor if you have the right mentality and willing to work smart and upgrade your knowledge. Through this programme, we intend to support and raise more confident, certified billionaires that will create future wealth," revealed Mr. Ekeh.
"I will be engaging a total of 12 selected shoppers, two from each geo-political zone. If you are selected and above the age of 60, you can nominate another person.
"Each shopper selected shall go home with a powerful gift. So, I advise interested participants to start shopping. The more you shop, the better your chances of being selected," he concluded.
Participants for the all-expenses-paid weekend mentorship programme will be selected based on orders placed on Konga between Thursday, December 1st, 2022, and Tuesday, January 31st, 2023.
Leo Stan Ekeh, Africa's leading serial digital entrepreneur is the founder and Chairman of over seven leading tech companies across multiple verticals in the ICT sector and with several successful businesses on four continents. He also holds the record of delivering the biggest tech project on the African continent.
Mr. Ekeh is a most distinguished African ICT personality with numerous awards and recognitions to his credit. He pioneered Desktop Publishing and Computer Graphics, the region's first locally assembled and internationally certified computer brand, e-Commerce, Biometric revolution for elections, WiMax, ICT products & solutions distribution, amongst others in Africa.
For his incisive entrepreneurship and as a pride to modern Nigeria, Mr. Ekeh has been honoured by two Nigerian Presidents with highly coveted National Awards; namely the Order of the Federal Republic (OFR) and ICON of HOPE Award in 2003 and 2001 respectively by President Olusegun Obasanjo.
Also in November 2019, President Muhammadu Buhari honoured him with the National Productivity Merit Award (NPOM) for his sustained leadership in the area of Information and Communications Technology (ICT).
A first-rate Indian-trained economist and Forbes Best of Africa Leading Tech Icon with over 60 national and international awards, including four Doctorate degrees (Honorary) to his name, Mr. Ekeh has remained at the forefront of enthroning digital democracy, inspiring many budding entrepreneurs and promoting gender empowerment in Nigeria and beyond, while also touching many lives through the Leo Stan Ekeh Foundation.