Conceal Inks Deal With Spire Solutions For Zero Trust Security At GITEX 2022
Spire to expand global distribution of Conceal's patented and proven zero-trust solutions that protect users from malware and ransomware at the edge
Conceal, the leader in Zero Trust isolation and ransomware prevention technology, and Spire Solutions, a leading value-added distributor, has signed a strategic partnership agreement at GITEX 2022 for Spire to serve as the distributor for Conceal's platform and ConcealBrowse solution in the Middle East and Africa regions.
According to Gartner, increasing cyberattacks, threats to cyber-physical infrastructures, and the malicious nature of ransomware are expected to increase end-user spending on security and risk management in the Middle East and North Africa to total $2.6 billion in 2022, an increase of 11.2% from 2021.
"Globally, we are at a critical inflection point as Zero Trust becomes validated as the most effective approach for securing enterprise IT environments and online services delivery," said Sanjeev Walia, Founder & President at Spire Solutions.
"Conceal's patented zero trust solutions are proven in their deployment with the Fortune 100 and some of the world's largest government agencies. We are honored to partner with Conceal to make these solutions accessible in the Middle East & African regions too."
ConcealBrowse was recently introduced and performs pre and post-processing of code on a computer to protect against browser-borne attacks including RATs, Trojans, Worms, Ransomware, Browser Hijacking, and more.
It leverages an intelligence engine that works at machine speed with near-zero latency to dynamically and transparently pre-process and analyze code and move suspicious, unknown, and risky code to a cloud-based isolation environment.
This unique approach ensures that malicious code or files never enter enterprise devices and cannot infiltrate the network.
ConcealBrowse works with existing browsers and supports all popular operating systems, integrates with Microsoft Active Directory, single sign-on authentication, and other identity management systems.
"The proven success of our platform is enabling Conceal to embark on an aggressive global growth strategy," said Gordon Lawson, CEO of Conceal.
"The Middle East and Africa are experiencing significantly increasing demand for zero trust solutions and are a natural next step for Conceal. The Spire team has proven their leadership in these regions, and we look forward to a mutually beneficial partnership."
Opeke Tasks Nigerian Businesses On Need To Interconnect Locally
• As Nigerian survey data shows that 34% of IT decision-makers in Nigeria are planning to move to a new region and 33% to a new country
• 58% of IT decision-makers in Nigeria view a shortage of personnel with IT skills as one of the main threats to their business
• Equinix completed the acquisition of Nigeria's MainOne earlier this year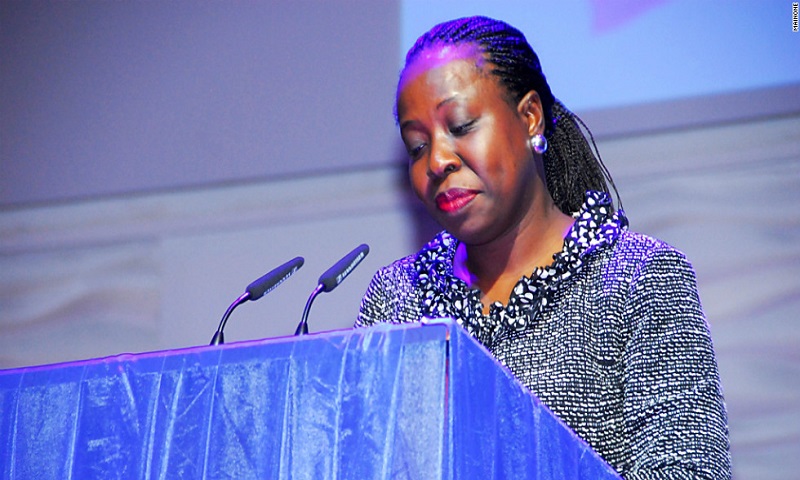 Managing Director of MainOne, Ms. Funke Opeke, has said that the acceleration in digital transformation in Nigeria, has reinforced the need for businesses to have access to single points to interconnect locally.
Opeke was reacting to a report by Equinix, the parent company of MainOne titled 'Equinix 2022 Global Tech Trends Survey,' in which 100 business leaders in Nigeria were interviewed about the opportunities and challenges their organisations are facing as well as their plans for the future.
According to Opeke, "Increased speed of connectivity, increased flexibility of connectivity, and reduced cost of connectivity were identified by IT decision-makers in Nigeria as the most beneficial aspects of interconnection.
"MainOne provides a rich interconnection ecosystem that allows customers to connect to each other's multiple telecoms networks, and Cloud, Payment, and Content Providers in a single location."
The Equinix survey report highlights that there are huge opportunities for Nigeria's businesses to successfully expand into new markets and reach new customers.
According to the survey carried out in Nigeria, 54% of respondents are planning on expanding in an existing country in the next 12 months, 34% into a new region and 33% into a new country. It added that 93% of IT leaders in Nigeria said enhancing customer experience is a priority.
The report, however, showed that a number of potentially limiting factors were identified by businesses when it came to global growth including concerns and challenges in the supply chain, cyber security, and staff retention and recruitment.
On Supply Chain Challenges, the survey pointed out that 55% said their business was plagued by global supply chain issues and shortages, while 50% specified the global microchip shortage as a threat to their business.
Disclosing its findings on Cyber Security, the Equinix 2022 Global Tech Trends Survey reported that while significant concerns around cybersecurity in Nigeria still remain, ensuring expansions are supported by resilient digital models is business-critical, particularly at a time of increasing volatility and emerging global threats.
As a result, as part of their digital-first strategies, 85% of respondents in Nigeria confirmed a key priority is improving cybersecurity. 88% said complying with local market data regulations is critical, while 85% highlighted the need to future-proof their businesses.
"According to IT specialists in Nigeria, the most feared threats were cyberattacks (73%), security breaches and data leaks (68%)," the survey further highlighted.
On Staff retention and recruitment, the report showed that despite having one of the youngest populations and workforces in the world, 58% of IT decision-makers in Nigeria view a shortage of personnel with IT skills as one of the main threats to their business.
Furthermore, the survey showed that among the most common concerns for businesses in Nigeria are candidates with the wrong skill sets applying for jobs (56%), pay and compensation (49%), changing expectations around ways of working (41%), and the retention of current talent (38%).
"Additionally, in Nigeria, the most in-demand tech employees are those with skills in areas such as AI/machine learning, data analysis, cloud computing specialists, data protection, security software development, IT technicians and security analysis," the survey highlighted.
On tools to deploy to help grow their businesses, the survey reports that 77% of IT leaders in Nigeria said they plan to move more business functions to the cloud including business-critical applications and security functions.
"Hybrid cloud models were the preferred approach for 36% of respondents in Nigeria, although 18% still rely on a single cloud provider and 2% not using the cloud at all.
"40% in Nigeria said they plan to facilitate global expansion plans by deploying virtually via the cloud, with over a quarter (26%) – 21% among IT decision-makers in Nigeria, doing so using a bare metal solution," according to the survey.
Meanwhile, whereas 47% globally (46% in Nigeria) said they expect increased spending on carrier-neutral colocation solutions to facilitate the planned rise in digital deployments, more (59% at the global level, 70% in Nigeria) said they intend to increase investment in interconnection services as they plan to progress digital transformation and build resilience.
On COVID impact, the survey showed that the pandemic continues to accelerate digital evolution thereby having a significant impact on businesses' digital strategies.
The report showed that more than half of IT leaders in Nigeria (64%) say they are accelerating their company's digital evolution because of the COVID-19 crisis.
"Indeed, over half (64%) confirm their IT budgets have increased as a direct outcome of its legacy—an insight into the now broadly acknowledged necessity for robust digital infrastructure to pivot to evolving business needs in an instant.
"Furthermore, almost three-quarters of respondents (73%) believe the technology changes and investments implemented during the pandemic are here to stay," the survey further revealed.
DigitalTimesNG recalls that earlier this year Equinix, Inc., the world's digital infrastructure company, expanded into Africa through a US$320m acquisition of MainOne, a leading West African data centre and connectivity solutions provider, with a presence in Nigeria, Ghana and Côte d'Ivoire.
Ekeh, Zinox Boss To Mentor 12 Lucky Konga Shoppers
-In all-expenses paid Knowledge Weekend powered by Konga Kares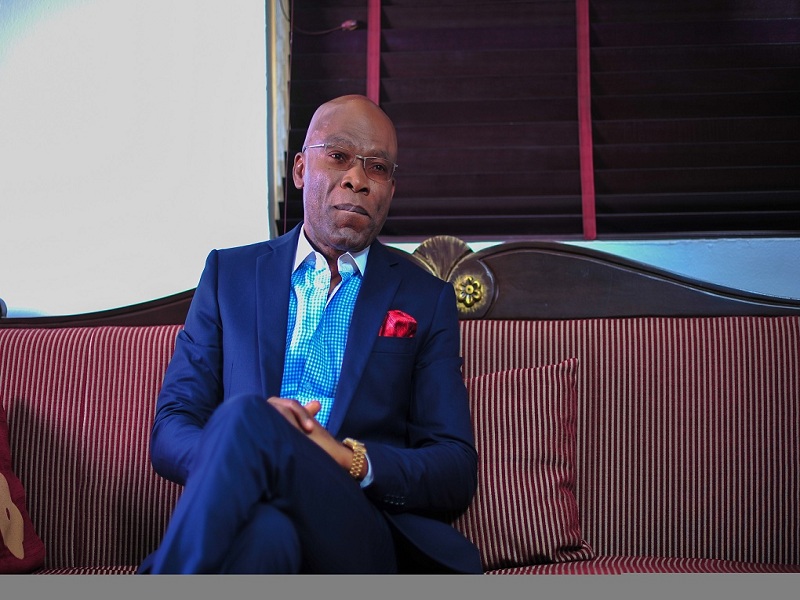 As part of efforts to empower budding entrepreneurs with the right business success tips and strategies to create new wealth in the 21st Century, 12 lucky shoppers on Konga will be hosted to an all-expenses paid weekend mentorship programme with Chairman, Zinox Group, Leo Stan Ekeh.
The free mentorship programme is an initiative of Konga Kares, the Corporate Social Responsibility (CSR) arm of the Konga Group.
To qualify for selection, shoppers are expected to have made purchases on the Konga platform – www.konga.com between December 1st, 2022 through January 31st, 2023, with the names of winners to be announced every Monday starting from January 2nd, 2023 and the final list of winners to be published on the Konga website and on other major news media channels on February 6th, 2023.
Also, details released by Konga Kares indicate that beneficiaries will be selected randomly, although shoppers who have a higher frequency or volume of purchases on Konga stand a better chance of being selected for the much-anticipated mentorship programme.
Two shoppers will be selected from each of Nigeria's six geo-political zones to ensure equitable distribution of participants, while also assuring that no region is left out from the high-impact sessions.
Lucky beneficiaries will enjoy an all-expense paid weekend retreat with Mr. Ekeh, a Forbes Best of Africa Leading Tech Icon.
The major theme of the programme will be – The New Mega Wealth. In addition to an opportunity to spend time engaging Mr. Ekeh on his entrepreneurial journey, the 12 selected shoppers will also be exposed to healthy living tips, a finishing school, gym/aerobic sessions, deeper insights on the pitfalls confronting contemporary businesses, the new avenues to create sustainable wealth, how to navigate the prevailing tough business climate, as well as direct, one-on-one feedback sessions with Mr. Ekeh.
Konga Kares recently signed a five-year partnership with Mr. Ekeh to run the mentorship programme every November to January, with higher incentives for selected participants each year.
Meanwhile, selected shoppers also stand a chance to receive a gift at the end of the mentorship programme, courtesy of the Zinox boss.
"Wealth is a right in the 21st Century. There is no reason to be poor if you have the right mentality and willing to work smart and upgrade your knowledge. Through this programme, we intend to support and raise more confident, certified billionaires that will create future wealth," revealed Mr. Ekeh.
"I will be engaging a total of 12 selected shoppers, two from each geo-political zone. If you are selected and above the age of 60, you can nominate another person.
"Each shopper selected shall go home with a powerful gift. So, I advise interested participants to start shopping. The more you shop, the better your chances of being selected," he concluded.
Participants for the all-expenses-paid weekend mentorship programme will be selected based on orders placed on Konga between Thursday, December 1st, 2022, and Tuesday, January 31st, 2023.
Leo Stan Ekeh, Africa's leading serial digital entrepreneur is the founder and Chairman of over seven leading tech companies across multiple verticals in the ICT sector and with several successful businesses on four continents. He also holds the record of delivering the biggest tech project on the African continent.
Mr. Ekeh is a most distinguished African ICT personality with numerous awards and recognitions to his credit. He pioneered Desktop Publishing and Computer Graphics, the region's first locally assembled and internationally certified computer brand, e-Commerce, Biometric revolution for elections, WiMax, ICT products & solutions distribution, amongst others in Africa.
For his incisive entrepreneurship and as a pride to modern Nigeria, Mr. Ekeh has been honoured by two Nigerian Presidents with highly coveted National Awards; namely the Order of the Federal Republic (OFR) and ICON of HOPE Award in 2003 and 2001 respectively by President Olusegun Obasanjo.
Also in November 2019, President Muhammadu Buhari honoured him with the National Productivity Merit Award (NPOM) for his sustained leadership in the area of Information and Communications Technology (ICT).
A first-rate Indian-trained economist and Forbes Best of Africa Leading Tech Icon with over 60 national and international awards, including four Doctorate degrees (Honorary) to his name, Mr. Ekeh has remained at the forefront of enthroning digital democracy, inspiring many budding entrepreneurs and promoting gender empowerment in Nigeria and beyond, while also touching many lives through the Leo Stan Ekeh Foundation.
Liquid Intelligent Technologies Launches In Nigeria
-Assures Nigerians Of A Digitally Connected Future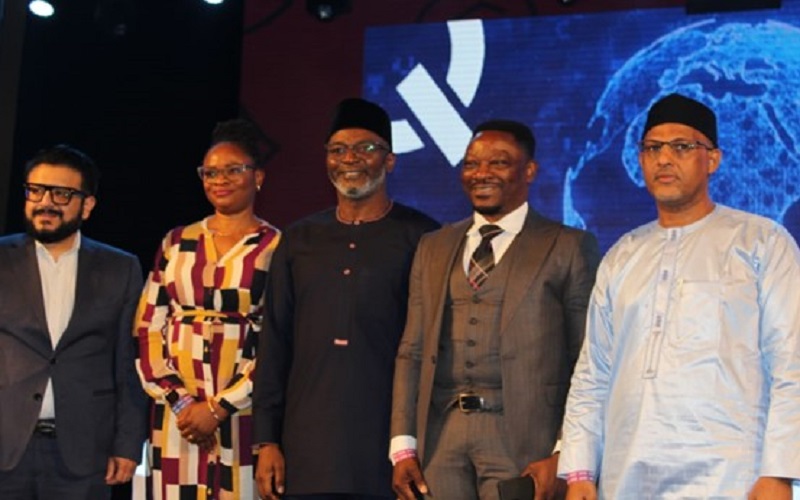 The quest to accelerate digital transformation in Nigeria received a major boost with the formal launch of Liquid Intelligent Technologies in Lagos recently.
A Pan-Africa company with a strong legacy and foundation, Liquid is already in 20 other African countries.
Its formal entry into Nigeria, Africa's largest economy is bound to enliven the nation's technology ecosystem.
Speaking at the launch, Wole Abu, MD/CEO of Liquid Intelligent Technologies in Nigeria said Liquid Intelligent Technologies was launched in Nigeria to tell the African story of the digital transformation of the continent.
"Liquid Intelligent Technologies is part of a global powerhouse called Cassava Technologies that is driving global digital transformation. The launch of Liquid Intelligent Technologies in Nigeria will further help to connect the rest of Africa to the internet and the digital economy space.
"Our desire is to transform the African continent by empowering Africans, Nigeria inclusive, as well as businesses with intelligent technology solutions," Abu said.
He assured that the company will live up to its vision of a digitally connected future that leaves no African behind.
Its Nigeria customers, he stated, will be availed good tidings that include a secure network that has Cloud-delivered security at the core and this extends to network protection, penetration testing, secure web Gateway and Modern remote access.
Also available from the stable of Liquid is Cloud networking that ensures direct connectivity to multiple clouds; network within and between multi-clouds; cloud branch connectivity.
For secure cloud, Abu listed Identity Management, Cloud protection, Data protection and Backups/ Disaster recovery as some of the service touch points.
Abu avowed that Nigeria is the first home for Liquid Intelligent Technologies in West Africa and disclosed that Liquid sees access to high-speed connectivity as a basic human right for all people in Nigeria.
He reiterated his company's desire to work with the federal government to achieve the objectives of Nigeria's National Broadband Plan (2021 – 2025) and to help transform Nigeria into a leading digital economy.
Abu noted that partnerships with international tech giants like Microsoft, Meta, AWS, and Oracle, have ensured for Liquid exceptional enterprise deployed to serve the customers' best interests.
He enjoined Nigerians who are desirous of reduced cost and complexity to partner with Liquid for both connectivity and digital service that are top rate.
To Abu, the size of the company's network offers better economies of scale than multiple providers just as its infrastructure will enable enterprises across the continent to fulfill their digital transformation goals.
In his goodwill message, Minister of Communications and Digital Economy, Professor Isa Patanmi expressed optimism that the entry of Liquid Intelligent Technologies into Nigeria will help bring about more innovations into the sector, hoping further that the launch in Nigeria will deepen digital transformation in Africa.
Pantami who was represented by the Digital Architect Manager, National Information Technology Development Agency (NITDA), Dr. Falilat Jimoh, said the launch of Liquid Intelligent Technologies in Nigeria, would further enhance internet connectivity in Nigeria and the rest of Africa since connectivity has become a necessity in driving the fourth industrial revolution and the digital transformation agenda.
"In Nigeria, we have experienced the impact of the digital economy that is driven by connectivity, which has accelerated the growth of several sectors of the Nigerian economy. In 2020, Information and Communications Technology (ICT), contributed 18.44 per cent to Nigeria's GDP, which was the highest sector contribution to GDP.
"Again, ICT helped Nigeria to exit the recession triggered by COVID-19, much faster than was predicted by experts. Nigeria must, therefore, take advantage of the opportunities that Liquid Intelligent Technologies is bringing to the country," Pantami said.
Executive Vice Chairman of the Nigerian Communications Commission (NCC), Prof. Umar Danbatta said the launch of Liquid Intelligent Technology would offer Nigeria the opportunity to become globally competitive in the 21st Century.
Danbatta,  who was also represented at the launch by the Director, Technical Standard and Network Integrity at NCC, Wakil Bako, said that NCC would continue to encourage new players in the ICT sector to further drive digital transformation growth in the country.
"As a leading provider of digital infrastructure, Liquid Intelligent Network is expected to leverage its cloud and cybersecurity services to further drive digital transformation in Nigeria," Danbatta surmised.
President, the Association of Telecommunications Companies of Nigeria (ATCON), Ikechukwu Nnamani, who gave the keynote address that centred on the benefits of a digital economy, said the world had already entered into the digital era, and that Nigeria must be part of the digital transformation in this digital era.
"The future is digital and businesses have moved online. The benefits that come with the digital economy are numerous, which include transparency in governance, economic growth and job creation, among others," Nnamani said.
Liquid Intelligent Technologies is a member of Cassava Technologies, Africa's leading integrated technology company on a continental scale.
It focuses inter-alia on digital infrastructure and digital services and its string of firsts include the First fibre to cross the Zambezi, the first Cape to Cairo terrestrial connection, the First terrestrial fibre to connect South Sudan, the First cross-continent East to West connections, the First largest independent fibre network provider in emerging markets globally to achieve 100,000km fibre network and the first to take Azure Stack hub to Kenya and Tanzania.
Its seamless, open-access pan-African network, now over 100,000kms, is enabling people and businesses across the continent with unprecedented access to Cloud, Voice and digital services.
In connecting African countries to their neighbours and the rest of the World, Cassava Technologies, and its flagship company in Nigeria, Liquid Intelligent Technologies are evidently living up to its mandate of ensuring that Africa's digital future is an intelligent one.