'My Konga.com Experience Shows There's Hope For Nigeria'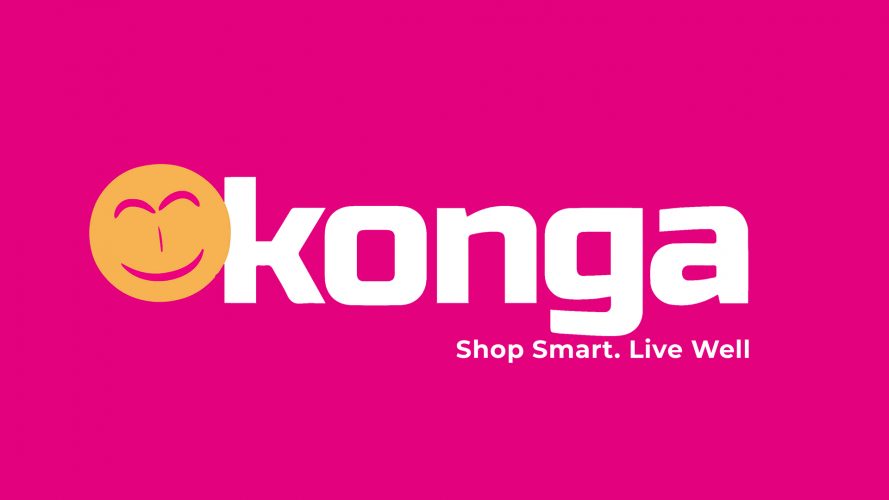 By Caleb IBEH
At the height of the lockdown caused by the COVID-19 pandemic, I had been resident in the United States of America as a visiting researcher.
The opportunity, I must confess, opened my eyes to the power and relevance of e-commerce.
Before diving deep into my narrative, I must confess that I am a dyed-in-the-wool traditional shopper. Born in the mid-1960s, the best way to make me (or any of my contemporaries) part with hard-earned money is often to provide a chance to witness a product or solution I desire to buy in action.
Not for me was the growing online fad that has become so popular with my kids and their peers, the one where you sit in front of a laptop computer and check items online, make payments without even physically seeing the products and wait for someone you had never met to deliver same to your doorsteps.
For me, I have to touch, feel and experience the product physically or even get to speak with an attendant in person before I can be sufficiently convinced to loosen my tightly guarded purse strings. Therefore, you would rather catch me patronizing a physical store than shop online.
But all that changed with the COVID-19 pandemic.
Living through the government-imposed restrictions that came with the lockdown in the US proved to be an awakening experience, a sort of Eureka moment, as far as e-commerce is concerned for me. I realized all too soon that most of the grocery stores and other physical outlets I used to frequent were shut. I was left with either the option of starving to death by sticking to my dated ways or learning a new dance in my old age. I had no choice but to embrace the fine art, science and novelty of shopping online.
Ah! What an experience it turned out to be! From being a novice, a cynical doubting Thomas and an incurable believer in the efficacy of physical shopping to transforming into a savvy e-commerce guru, my overnight switch astounded even my kids when I arrived back home in Nigeria.
Consider the surprise and shock that greeted my kids when I unveiled loads of gifts, clothes and other items I brought back home for them, all shopped online from Amazon and delivered to me in the comfort of my residence in the US. The doubts cleared when I showed off my skills in navigating online sites and placing orders. My colleagues in the academia here in Nigeria too were often caught off-guard by my newfound penchant or suggestions of buying virtually everything online.
One of the first things I did when I settled down in Nigeria was to begin exploring the e-commerce sites we had in the country. I had been fully bitten by the e-commerce bug and definitely, I was not going to slow down.
However, it turned out to be not such a smooth experience at the outset.
The first e-commerce site I patronized upon my return to Nigeria was one of the big players in the country (name withheld for obvious reasons). In total, I placed three different orders at various times with this platform. However, not one of the orders was delivered without some form of issue.
The first order I placed was for an electric iron which I had seen online during one of my regular moments of window shopping. Sadly, I had to wait for over a week to take delivery of the item, despite being assured repeatedly that delivery would happen within one to three working days. Worse still, when the electric iron was delivered, it was different from the product I had seen online on its site.
On the second occasion, I received a defective washing machine after spending quality time, once again, picking out a product on its online platform. This time, I also had to write a series of angry emails to this particular e-commerce site's customer service unit, while also threatening to go to court, before I was refunded. I was to later discover that these complaints were a regular occurrence among patrons of the brand.
The third straw that broke the proverbial camel's back was when I decided to surprise my wife with a lovely dress for Valentine's. I began the process way back in early January to ensure that I did not experience delayed delivery or any other issues.
But to my utter bewilderment, the dress that was delivered turned out to be several sizes-small for my wife, who is a bit on the thick side. As a matter of fact, the dress could not fit my 14-year-old granddaughter. We were to later discover that after ordering a UK size 16 dress, what was delivered was a Chinese size 16.
Out of frustration (because I needed to quickly secure this much-needed gift for my wife who had gone out of her way to get me some very expensive items for Val), I had asked the delivery staff who came to pick up the ill-sized dress for other viable options. He had urged me to try Konga but pleaded with me not to allow his office to know about him tipping me off.
Interestingly, apart from a few memorable ads I had encountered, that was the first time I was hearing of Konga from a recommendation standpoint.
I ended up falling in love with a brand managed by smart Nigerian youths. To date, I have ordered over 25 items from Konga but I am yet to have any regrets about discovering this e-commerce giant. It is important to state here that, of the 25 instances I have shopped with Konga, I only encountered one delayed delivery issue which, interestingly, further reinforced my love, respect and admiration for the brand.
Remember the ill-fated Val dress I wanted to get for my wife?
Based on the recommendation of the delivery agent from the other company I had been patronizing, I reached out to Konga to see if I could quickly get a dress delivered for my distraught wife.  I was under pressure, having received some thoughtful gifts from her while I had only succeeded in getting her an ill-fitting gift.
After checking on the Konga website and picking out a befitting dress, I mounted pressure on the highly courteous customer service agent I spoke with on the phone to have the dress possibly delivered the next day. I made her understand that it was a gift for my wife and that it would help make her happy if it was delivered expressly.
In return, I was informed by the agent that delivery may not be possible the next day because of the high volume of orders being processed due to the Valentine's Day celebration. Nevertheless, she promised to do her best.
By 12 pm the next day, my phone buzzed.
To my surprise, the person on the other end of the line politely introduced himself as a Vice President of Konga. He proceeded to empathize with me, while also explaining and reiterating why my order could not be delivered that day. However, he made a promise to ensure that the item gets to my address early the following day, which was a Saturday.
During our conversation, he passed the phone to another individual who introduced himself as Nick Imudia, the Co-Chief Executive Officer of Konga. I was positively astounded! Here I was, being treated like royalty, all because of a dress I wanted to buy and which, come to think of it, was even the first time I was shopping with this brand.
Imudia, as he called himself, also apologized for the inability to have my order delivered as requested that day in view of the deluge of other earlier orders. On the other hand, he assured me that it would be the first item to get on the delivery trail the next day. He went ahead to give me his word, adding that Konga is an e-commerce group to be trusted – a phrase that stuck with me to date and which has continued to reflect in my relationship with the brand.
By 9 am the next day, I had just returned from a morning jogging session with my wife when a Konga delivery van pulled up in front of the house. Out stepped a smartly dressed delivery agent with my wife's dress which, was not only a perfect replica of what I picked out on the Konga website but which also fitted my wife like a glove. Her happiness and my own delight and sense of satisfaction knew no bounds.
To be fair, it is easy to knock Nigerian companies over their misdeeds. However, the experience I have had so far with Konga is sufficient in proving that there are great brands out there, doing great things in this country.
It is partly the reason I have taken out time to share my experience, while also extending a word of appreciation to this delightful e-commerce giant. I also recently learnt that the engine of the Konga brand is being driven by young Nigerians – which, in itself, is another proof of the huge, undoubted potential of the human capital we possess here.
The prospects, currently, do not look so bright for Nigeria, especially with the prevailing economic crunch, spiralling inflation, dwindling value of the local currency, worsening insecurity and other societal ills.
But with brands such as Konga and others that can effortlessly defend Nigeria in the global marketplace, I have no compulsion in urging Nigerians to stay hopeful and keep the faith in the future of a brighter, more prosperous country, backed by this vibrant, brilliant, enterprising youthful generation of sound business leaders in e-commerce, fintech, and other allied tech-driven industries and other verticals.
Autochek Acquires Morocco's KIFAL Auto, As It Expands Into North Africa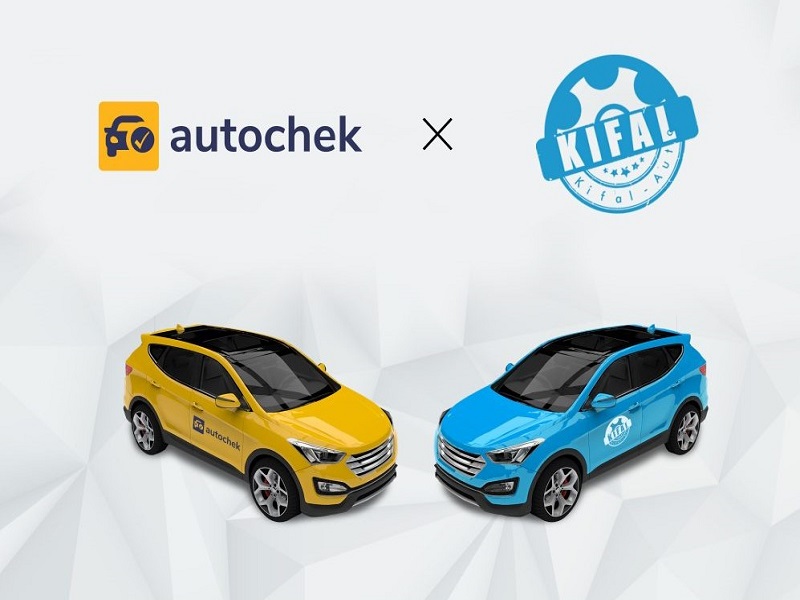 Autochek, the automotive technology company making car ownership more accessible and affordable across Africa, has announced the acquisition of KIFAL Auto, Morocco's leading automotive technology startup, to drive its expansion into North Africa.
This acquisition represents the first major expansion of a West Africa-based startup into North Africa and it will facilitate effective Pan-African collaboration to drive innovation across the continent's growing automotive market.
KIFAL Auto was founded by Nizar Abdallaoui Maane in 2019 to transform the automotive experience in Morocco by providing a seamless process for buying and selling used cars and enabling access to financing, warranties, insurance and other value-added services.
The startup was the first to be accepted into the inaugural cohort of CDG Invest's 212 Founders accelerator programme, which aims to fund and support world-class startups linked to Morocco and Africa.
Morocco is one of the most developed automotive markets in Africa, with more than 180,000 new cars and around 560,000 used cars sold annually.
As a result of various policy developments and investments in infrastructure, Morocco's automotive sector is set to grow a further $14 billion over the next five years.
The country is home to an innovative technology hub, powered by a thriving startup ecosystem that delivers a wide range of solutions to support the automotive industry.
Over the years, KIFAL Auto has emerged as a trusted partner for individuals and organisations in Morocco seeking to buy and sell used cars, with its transparent, secure and cost-effective processes.
With this acquisition, Autochek is uniquely positioned to tap into the innovation that underpins Morocco's thriving automotive ecosystem, introduce its market-leading solutions to alleviate various challenges across the value chain, and further integrate the Pan-African automotive industry to drive shared value for consumers, manufacturers, financial institutions and other stakeholders.
Autochek is building the financial infrastructure to drive the penetration of auto financing across Africa, powered by a data analytics engine that makes it easier for financial institutions to offer credit to consumers.
It has existing operations across West and East Africa (Nigeria, Ghana, Ivory Coast, Kenya and Uganda), a partner-led retail footprint in over 1,500 dealer and workshop locations, and more than 70 banking partners including Access Bank, Ecobank, UBA, Bank of Africa and NCBA Bank.
Etop Ikpe, CEO and co-founder of Autochek said, "from my first interaction with Nizar and his team at KIFAL Auto, I was so impressed by their passion for delivering effective solutions and their commitment to innovation.
"They have built an excellent platform and we are thrilled to have them onboard at Autochek to support the work we are doing to improve the automotive finance value proposition in Africa.
"There are so many parallels in our individual stories and I look forward to a long and mutually beneficial relationship for years to come."
Nizar Abdallaoui Maane, CEO and Founder of KIFAL Auto, said "I have long been an admirer of the work Autochek has done to enable improved experiences across Africa's automotive value chain.
"There is so much we can learn from each other and I am looking forward to bringing my experience and expertise to deliver more game-changing innovation in Morocco and beyond.
"In our industry and especially in an African context, it makes a lot of sense to continue growing with a large player. Morocco is a gateway into North Africa and I am confident that we can unlock new value and drive further transformation across the board".
Yassine Haddaoui, Head of CDG Invest said, "KIFAL Auto is a great example of the real change that innovation and a focus on value creation are driving across Africa today. Nizar and his team have shown a lot of passion, vision and entrepreneurial spirit to drive the success the company has seen to date and we are confident that this success will continue as they join the Autochek family."
Nizar and the KIFAL Auto team will join Autochek and continue to explore new opportunities to deliver solutions to drive positive change in the automotive industry in Morocco and beyond.
Field Founders Selected To Join Endeavor's Global Network Of High Impact Entrepreneurs
Fast-growing pharmaceutical supply chain company in Africa joins the leading global high-impact entrepreneur network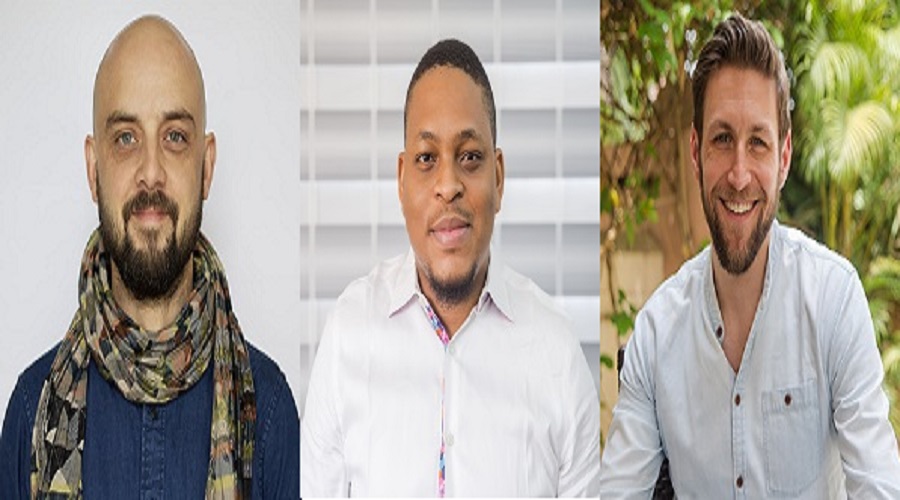 Endeavor has announced that Michael Moreland, Justin Lorenzon, and Peter Bunor co-founders of Field were selected as Endeavor Entrepreneurs at the 26th Virtual International Selection Panel (vISP) held April 25-28, 2022.
The ISP is the culmination of a rigorous multi-step selection process to identify high-impact entrepreneurs who demonstrate the potential to leverage Endeavor's resources and mentorship to create large-scale wealth and jobs and are committed to reinvesting their time and resources in their local entrepreneurship ecosystems to help others take off.
Field is a technology-enabled pharmaceutical distributor that provides retail pharmacies with access to data-driven planning, fulfillment, quality medication, and inventory financing.
Pharmacies are the first port of call for millions of Nigerians to access any form of healthcare service. There are 5000 registered pharmacies in the country (1 for every 42000 people), situated in 190 of 774 Local Government Areas.
Today, Field Intelligence serves over 1,630 retail pharmacies across Nigeria and Kenya. Field is on a mission to transform Africa's fragmented pharmaceutical landscape that is estimated to be worth $65B+ and growing at a CAGR of 9.8%.
Tosin Faniro-Dada, the Managing Director and CEO of Endeavor in Nigeria, said she was excited to welcome Michael, Justin, and Peter into Endeavor's network, which includes some of the world's most exciting scale-up entrepreneurs and most experienced mentors and investors.
"The majority of Nigeria's 200M population does not have reliable access to high-quality medicines or care. Fixing Africa's pharmaceutical distribution is clearly important for quality healthcare on the continent, and Field Intelligence's growth over the past seven years is evidence that the company's valuable services are in critical demand.
"Michael, Justin, and Peter are inspiring founders and their relentless focus on scaling Field serves as an inspiration to high-impact entrepreneurs everywhere," she said.
Speaking on their selection experience and joining the Endeavor network, Michael Moreland, CEO and co-founder of Field said, "We are delighted to have been selected to join Endeavor's Global Network, a prestigious community of some of the most exciting innovators and venture builders around the world. For us, Endeavor is a platform to accelerate our growth and contribute meaningfully to the broader entrepreneur ecosystem in Nigeria and beyond."
Michael Moreland, Justin Lorenzon, & Peter Bunor were selected into the Endeavor network by a panel of global business leaders.
As part of Endeavor's network, the newly selected entrepreneurs will gain access to comprehensive, strategic, global support services, including introductions to local and international business mentors, investors, and volunteers from Fortune 500 consulting firms who will help them address key needs.
Endeavor Entrepreneurs have had a significant track record of impact. Endeavor Entrepreneurs have created more than 3.9 million jobs, generate combined revenues of over $28B, and help build sustainable growth models in their home countries.
Field is the 15th company selected into the global Endeavor network through the regional affiliated office in Nigeria. All three entrepreneurs represent the growing expectation for exceptional entrepreneurs with big ambitions and the ability to execute at scale.
They join Gbenga Agboola & Ife Orioke (Flutterwave), Ngozi Dozie & Chijioke Dozie (Carbon), Etop Ikpe (Autochek), Abasi Ene-Obong (54gene), Tayo Oviosu & Jay Alabraba (Paga), Ekechi Nwokah (Migo), Jasper Graf von Hardenberg & Christian Wessels (Daystar Power), Bukky George (HealthPlus), and Obi Ozor & Ife Oyedele (Kobo360).
Others are Kene Okwuosa & Moses Babatope (FilmHouse Group), Onyekachi Izukanne, Michael Ukpong & Ruke Awaritefe (TradeDepot), Tosin Eniolorunda & Felix Ike (TeamApt), Adegoke Olubusi, Tito Ovia, and Dimeji Sofowora (Helium Health), and Adetayo Bamiduro, Chinedu Azodoh, and Guy-Bertrand Njoya co-founders of Metro Africa Xpress (MAX).
TD Africa Clocks 23, Rolls Out Special Anniversary Sale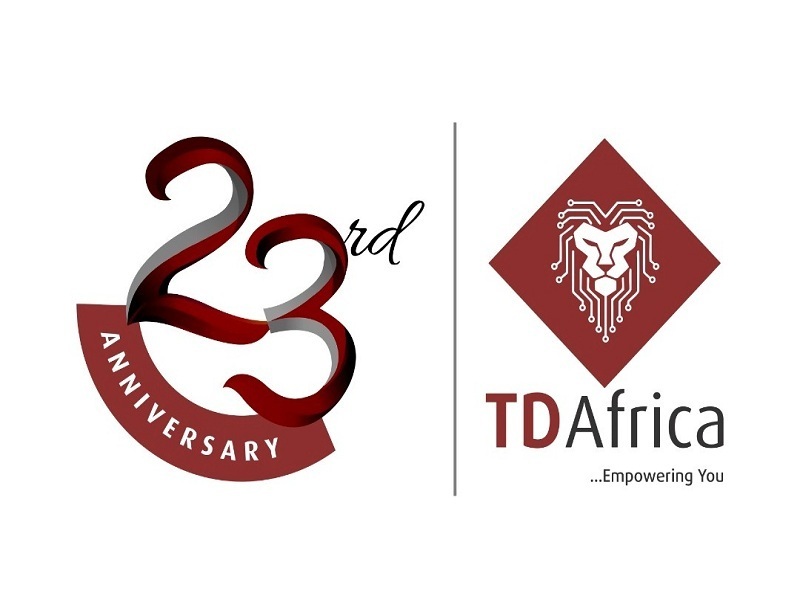 TD Africa, Sub-Saharan Africa's leading tech and lifestyle products distributor, is marking its 23 years of leadership in the ICT distribution segment with a special anniversary sale tagged Sellerbration.
The company turned 23 on Sunday, May 15, 2022.
Consequently, the management of TD Africa is rolling out the drums to celebrate its partner ecosystem for their loyalty and dedication to the brand with an exclusive discount sale offering unmatched deals and mouth-watering prices on a wide range of products from TD Africa's massive bouquet.
Products on offer cut across Computing, Printing/Supplies, Power, Software, and Consumer Electronics business units.
Sellerbration, which kicks off on Monday, May 16, will run until Tuesday, May 31, 2022.
Correspondingly, the anniversary sale will feature a Garage Sale offering end-users a chance to participate in the deluge of exciting products being rolled out by TD Africa.
The Garage Sale is scheduled for Friday, May 27, 2022, and will be hosted simultaneously across the company's locations in Lagos, Abuja, Port-Harcourt, Enugu, and Accra.
TD Africa office locations for the Garage Sale can be accessed here: https://tdafrica.com/our-offices
"No doubt, 23 years in a profitable business is no mean feat for anyone, least of all within Africa's unique business climate. So yes, this is a big deal for us here at TD Africa. We are grateful – first to God, without whose grace there'll be no start to our business story,'' enthused Coordinating Managing Director, TD Africa, Mrs. Chioma Chimere.
Furthermore, she paid special reference to TD Africa's key stakeholders – including Original Equipment Manufacturers (OEMs) and channel partners whom she described as the company's lifeblood, adding that Sellerbration is one of the measures of expressing gratitude to them.
"We also acknowledge the loyalty of our amazing partners. They are the lifeblood of our business. For them, we have designed a special anniversary promotion, our annual Sellerbration.
"Of course, we appreciate our OEMs, to whom we have dedicated an activity day in our anniversary week. We hope to celebrate many more years of ground-breaking success with their support,'' she concluded.
Meanwhile, staff of TD Africa across Nigeria and beyond are also in for a week of fun-filled and exciting activities to mark the company's 23rd anniversary.
The week-long fiesta is set to kick off on Monday, with each day bearing a unique theme couched on the corresponding day of the week. To set it off will be More-Nday on the 16th, which will feature face painting and staff expected to turn up for work dressed in casual outfits.
Tuesday, May 17 has been tagged Tools-day. It will feature staff turning up in branded outfits representative of the various Original Equipment Manufacturers (OEMs) in TD's portfolio. The day will also accommodate Tech trivia for staff and other participants on Instagram Live by 3 pm, with some exciting prizes to be won.
Wednesday, May 18 has been set aside as Wellness-Day, incorporating staff coming to work in sportswear and featuring light exercise by 2 pm with healthy food in between. Thursday, May 19 is Tux-Day, featuring a formal dress code for staff and prizes for the best-dressed male and female.
The exciting anniversary week fare will come to a fitting close on Friday, May 19 with Fly-Day. The day's activity, which will see staff turn up in a touch of the company's burgundy colour, will witness a 23rd-anniversary party for all staff across branches and cutting of the anniversary cake.