NITDA Pledges Full Support To Nigeria's Tech Community For Innovation Against COVID-19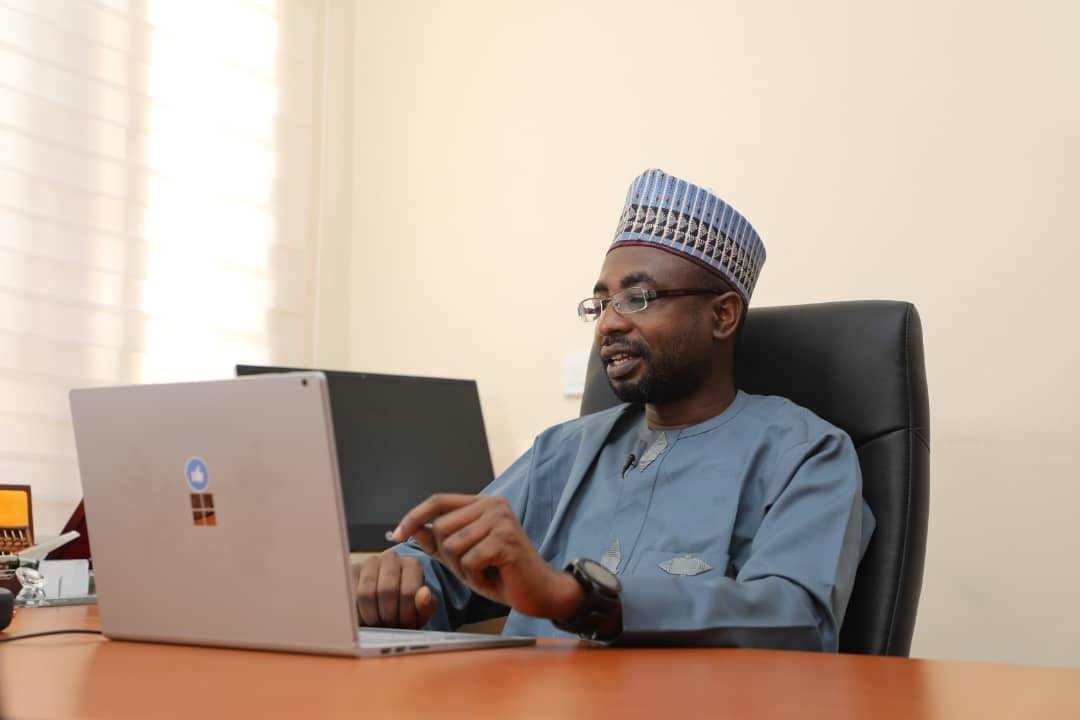 Director-General of the National Information Technology Development Agency (NITDA), Mallam Kashifu Inuwa Abdullahi, has promised that the Agency is willing to offer full support to the tech community in Nigeria.
This is to enable her to innovate on ways of crafting an exit and recovery strategy from this COVID-19 pandemic and to make sure Nigeria comes out stronger as a nation.
Mallam Inuwa made this known yesterday during his speech via Skype at the opening ceremony of a Hackathon event put together by '100 women in ICT' with the theme: 'Hack the Crisis in Nigeria.'
"Hack the crisis project is aimed at launching prototype solutions, ideas and innovations into products and initiatives that will not only create awareness in multiple languages about COVID-19 but will also help prevent and/or flatten the curve of COVID-19 in Nigeria through digital innovation," the DG said.
Inuwa urged participants to come up with innovative ideas that can help the nation contain and mitigate this pandemic as well as look at how she can use these ideas to survive and thrive in the post-pandemic world.
"We need to hack the crisis and we need to do it ourselves. We need to make tailor-made solutions that can work in our country," he stated.
The DG hinted that the Agency is looking at organizing a National Innovation Challenge, where it can identify some innovative ideas, incubate them and ensure they are implemented in some sectors, especially the health sector and the digital economy in general.
He further stated that he personally encouraged and supported the Hackathon because the theme is apt, and the problem statement is relevant to what is happening in the world today.
Inuwa said he looks forward to a promising result from this Hackathon to help mitigate the effect of this pandemic.
"NITDA is looking at incubating some of the innovations to create value and prosperity as we exit from the crisis which is in line with the President Muhammadu Buhari's resolve to diversify our economy and lift millions of Nigerians out of poverty.
"It is also in consistence with the agency's supervising ministry, the Federal Ministry of Communication and Digital Economy's 'national digital economy strategy' which focused on digital job creation and the use of emerging technologies to create value, wealth and prosperity for our young generation.
"Today, we are confronted by a crisis like no other. Coronavirus, also known as COVID-19 has disrupted our social and economic order within a short time. The virus is causing a health crisis while the lockdown needed to fight the virus is causing economic crises.
"What was normal just a few weeks ago, such as going to work, religious congregation and socializing with family and friends, is now a huge risk," the DG noted.
He added that the virus dictates and is still in control as it dictates when to shut down, lockdown and relax.
The DG argued that the country will likely continue this way until there is a breakthrough in vaccine but until then, life will not return to normalcy because humans have a natural aversion for exposing themselves to diseases.
"The good news is we have created a sense of stability from the crisis that is why we are here thinking on how to hack the crisis, unlocking hidden opportunities and the silver lining in the COVID-19 period," Mallam Inuwa said.
He further argued that "the Post COVID-19 world would be created and shaped by our exit and recovery strategy from the crisis. We need to unlearn the way we do things in the pre-COVID-19 world and learn the new way to survive and thrive in the post-COVID-19 world.
"We need solutions to mitigate and contain the virus. Since it has been proven that contact tracing is the most effective containment measures, then emerging technology will be the most effective tool for that.
"In pre-COVID-19, ICT dominated the world economy. Over 40 per cent of one hundred most valuable brands in the world are digital companies, as well as the top five on the list. Many businesses were going digital but with some level of resistance.
"Meanwhile, in a post-pandemic era, the world will be forced into the fourth Industrial revolution where everything will be digitalized," the DG concluded.
CcHUB, Ojoma Ochai To Launch Creative Economy Practice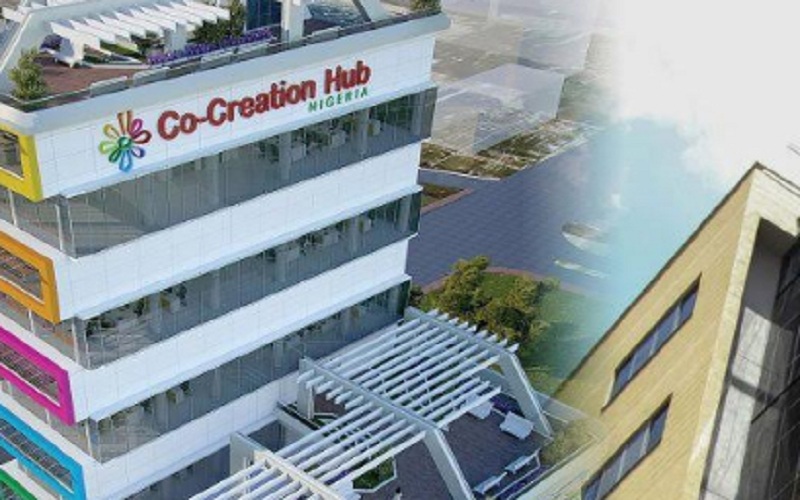 Africa's acclaimed largest innovation hub, Co-creation Hub, and Ojoma Ochai have announced the launch of a new Creative Economy Practice.
The Africa-focused Practice to be led by Ojoma Ochai as Managing Partner will join the family of leading innovation enablers under the CcHUB umbrella which includes the CcHUB Design Lab in Rwanda, iHub and eLimu in Kenya, Growth Capital by CcHUB and CcHUB Syndicate.
Ochai has over 15 years of experience supporting the development of the global creative economy through contributions to various initiatives including capacity building, technical assistance to the public and private sector and leading international cooperation projects in the cultural and creative industries.
A Fellow of the DEVOS Institute of Arts Management, University of Maryland, USA, an Associate Fellow of the Nigerian Leadership Institute, she also sits on the board of the African Technology and Creative Group.
Ochai also worked for many years at the British Council and her most recent posting in the organisation was as Regional Director for Arts and Creative Economy Programmes for British Council in Sub Saharan Africa until October 2021.
While at the British Council, she worked with colleagues across Sub-Saharan Africa and the UK to devise strategies and lead programme teams to deliver positive artistic, social, economic and Cultural Relations outcomes, particularly for young people working in the Arts, and the Creative and Digital Economies.
She is a member of the UNESCO Global Expert Facility for the 2005 Convention on the Protection and Promotion of the Diversity of Cultural Expressions where she advises the multilateral agency and has supported national governments like The Gambia, Jamaica, and Nigeria to implement the convention and grow their Cultural and Creative Industries.
She has worked on various international creative and digital sector development efforts including with the World Bank as well as with the Swedish Arts Council.
The practice will be focused on stimulating increased innovation and technology adoption in the African creative economy to catalyse further growth in the sector and capture maximum value for African creatives and other sector players.
These outcomes will be delivered through a range of activities including ecosystem and community development activities, research and insight sharing, business incubation and acceleration as well as investor education and advocacy.
How SHAREit Lite Is Connecting Nigerians Through File-Sharing Without Mobile Data
SHAREit Lite is aiming to help Nigerians access high-speed file transmission without mobile data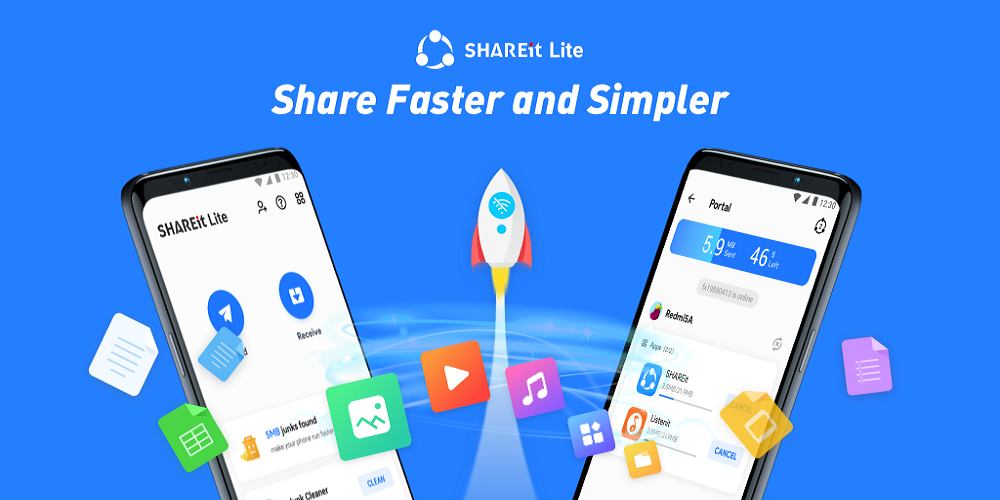 SHAREit Lite is a flagship application to enable Nigerians to transfer files very efficiently and fast, without mobile data.
Propelled by its mission to make digital content equally accessible by everyone, as the transmission-oriented utility app, SHAREit Lite aims to smoothen the process of near distance peer-to-peer file transfer for Nigerian users.
A study by Data Reportal shows that 92.4% of the total internet users in Nigeria are from smartphones.
This number is forecasted to grow beyond 140 million by 2025, demonstrating the importance of the continued growth of mobile internet connectivity in the country.
As the digital inter-connectivity of people increases, there is a corresponding uptick in the rate that files such as images, videos, music, movies, comedy shows, and other entertainment content are shared.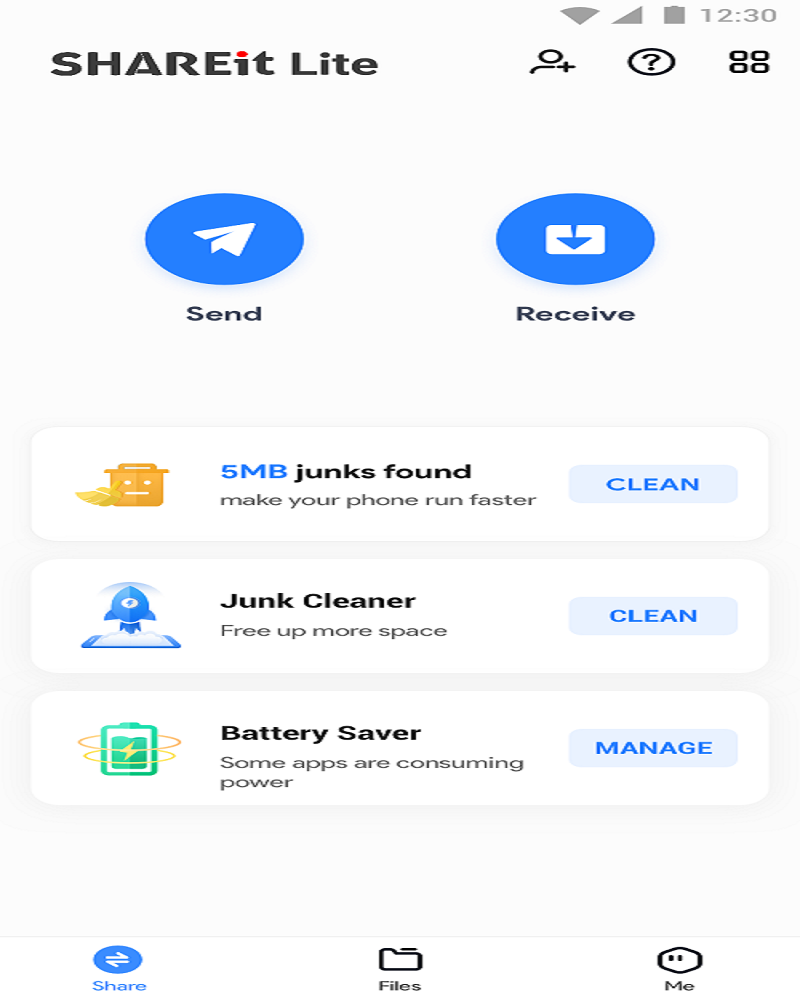 Conversely, Africa has relatively limited network infrastructure to meet the growing file transfer needs of users despite that digital content transmission plays a vital part in emerging markets.
The company said in a release on Monday that SHAREit Lite is laced with unique features that afford users file transfer flexibility and high-speed transmission as well as cross-platform transfer across Android, iOS and Web devices.
All file types are speedily shared on the app.
Broadly, as the world sets to recover from the global pandemic, other use cases for larger file sharing are surfacing in recent times, especially in the study and corporate fields where large documents need to be exchanged very fast and without barriers or time lags.
SHAREit Lite is enabling a much lighter file-transmission route for users by condensing its numerous features into an APK-Lite app to maximize the running efficiency, speedy file transfer and ultimately save time.
Currently, the number of mobile users in Nigeria has exceeded 100 million. Such a huge user base requires an efficient solution to satisfy files exchange needs on a daily basis.
Android is by far the most preferred operating system in the African region with 88.47% of the market share.
High internet charges and low internet accessibility and connectivity make it a good potential market to solve the day-to-day issues of people through the app.
With SHAREit Lite, it has introduced a faster and simpler option for millions of Nigerian users to share files and enjoy digital content transfer even without mobile data.
SHAREit Lite's condensed solution will take away the pain point of lengthy file-sharing times, enable high file transfer speed with a smaller easy-to-use apk that people can easily download.
Also within the SHAREit Lite app is a file manager that cleans junk content and ultimately tackles the problem of low storage on phones.
Currently, Android users who love to share files like images, videos, games etc. with their friends, family, communities, as well as colleagues looking to transfer files related to study/work, can assess all features of SHAREit Lite from their Android devices via Google Play Store or use the link: https://play.google.com/store/apps/details?id=shareit.lite&hl=en&gl=US
HP Unveils Smartest Ink Tank Printer
New HP Smart Tank 700 Series designed for those who care about the environment and want to print sustainably without compromising on speed, affordability, or quality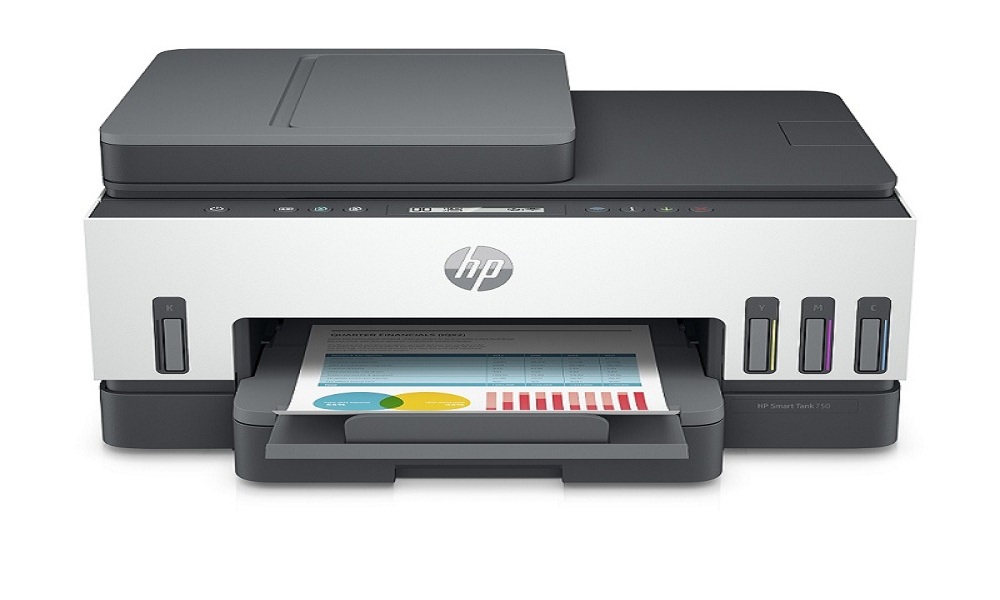 HP Inc. has introduced the innovative HP Smart Tank 700 series to help families and small business owners stay productive and creative while working and learning from home.
The new series offers a seamless and versatile printing experience that does not compromise on the speed, affordability, or quality.
"We know that 68% of new printer purchases are made to work and learn from home, but it's tough on everyone. Kids, parents and small business owners alike need smarter devices that are easy-to-use, affordable, and versatile that will accommodate their everyday printing needs," says Xavier Garcia, GM and Global Head, Print Hardware Systems, HP.
"The Smart Tank 700 series provides an excellent printing experience with high-quality prints."
Building on HP's long history of developing products with sustainability in mind, the HP Smart Tank 700 Series is HP's first ink tank printer to be made from over 25% recycled plastic.
The HP Smart Tank 700 Series has several key features including a smart experience. Users can easily manage tasks with a magic touch panel that appears only when needed and smart-guided lighting for an intuitive experience.
It also has seamless integrated display and tank lights make it easy to see ink levels in situations where ink is running low, so you are less likely to run out.
The HP Smart Tank 700 series also delivers worry-free performance with a quick and easy set-up through the HP Smart App.
Users also get to save money as they get up to two years of ink – perfect for low-cost, high-volume daily printing, with up to 18,000 black or 8,000 colour pages included.
Smart productivity is another of the printer's features as users save time and paper when printing everyday documents with automatic two-sided printing.
There's also a reliable self-healing dual-band Wi-Fi®3. The product will be available in Nigeria from November this year.