NITDA Pledges Full Support To Nigeria's Tech Community For Innovation Against COVID-19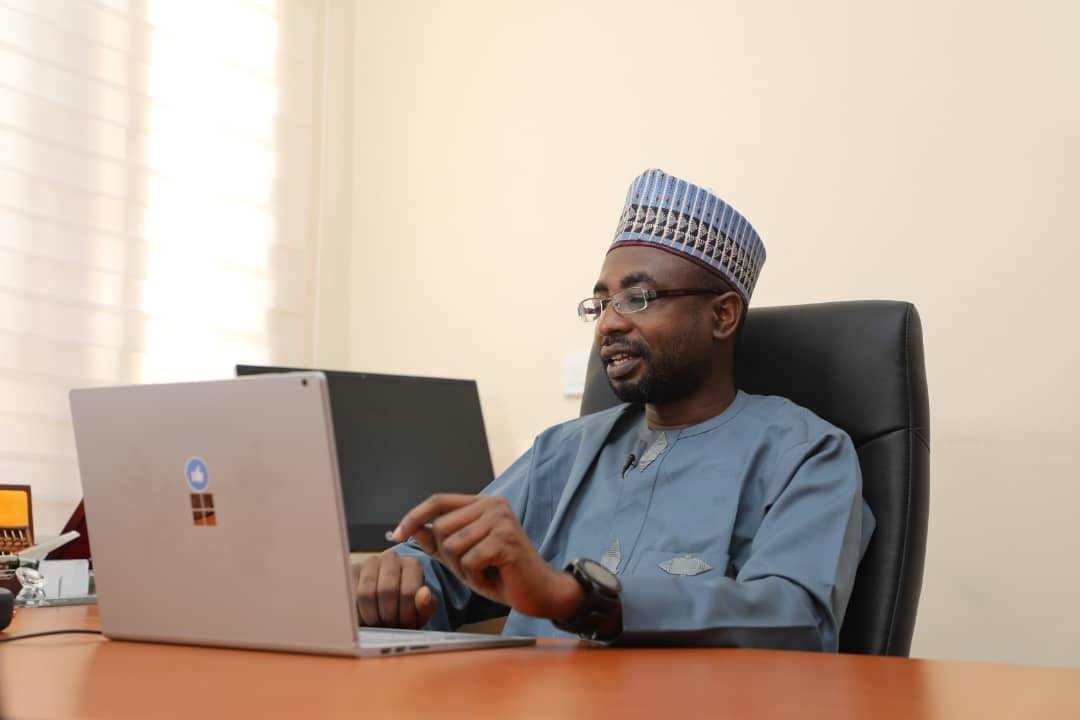 Director-General of the National Information Technology Development Agency (NITDA), Mallam Kashifu Inuwa Abdullahi, has promised that the Agency is willing to offer full support to the tech community in Nigeria.
This is to enable her to innovate on ways of crafting an exit and recovery strategy from this COVID-19 pandemic and to make sure Nigeria comes out stronger as a nation.
Mallam Inuwa made this known yesterday during his speech via Skype at the opening ceremony of a Hackathon event put together by '100 women in ICT' with the theme: 'Hack the Crisis in Nigeria.'
"Hack the crisis project is aimed at launching prototype solutions, ideas and innovations into products and initiatives that will not only create awareness in multiple languages about COVID-19 but will also help prevent and/or flatten the curve of COVID-19 in Nigeria through digital innovation," the DG said.
Inuwa urged participants to come up with innovative ideas that can help the nation contain and mitigate this pandemic as well as look at how she can use these ideas to survive and thrive in the post-pandemic world.
"We need to hack the crisis and we need to do it ourselves. We need to make tailor-made solutions that can work in our country," he stated.
The DG hinted that the Agency is looking at organizing a National Innovation Challenge, where it can identify some innovative ideas, incubate them and ensure they are implemented in some sectors, especially the health sector and the digital economy in general.
He further stated that he personally encouraged and supported the Hackathon because the theme is apt, and the problem statement is relevant to what is happening in the world today.
Inuwa said he looks forward to a promising result from this Hackathon to help mitigate the effect of this pandemic.
"NITDA is looking at incubating some of the innovations to create value and prosperity as we exit from the crisis which is in line with the President Muhammadu Buhari's resolve to diversify our economy and lift millions of Nigerians out of poverty.
"It is also in consistence with the agency's supervising ministry, the Federal Ministry of Communication and Digital Economy's 'national digital economy strategy' which focused on digital job creation and the use of emerging technologies to create value, wealth and prosperity for our young generation.
"Today, we are confronted by a crisis like no other. Coronavirus, also known as COVID-19 has disrupted our social and economic order within a short time. The virus is causing a health crisis while the lockdown needed to fight the virus is causing economic crises.
"What was normal just a few weeks ago, such as going to work, religious congregation and socializing with family and friends, is now a huge risk," the DG noted.
He added that the virus dictates and is still in control as it dictates when to shut down, lockdown and relax.
The DG argued that the country will likely continue this way until there is a breakthrough in vaccine but until then, life will not return to normalcy because humans have a natural aversion for exposing themselves to diseases.
"The good news is we have created a sense of stability from the crisis that is why we are here thinking on how to hack the crisis, unlocking hidden opportunities and the silver lining in the COVID-19 period," Mallam Inuwa said.
He further argued that "the Post COVID-19 world would be created and shaped by our exit and recovery strategy from the crisis. We need to unlearn the way we do things in the pre-COVID-19 world and learn the new way to survive and thrive in the post-COVID-19 world.
"We need solutions to mitigate and contain the virus. Since it has been proven that contact tracing is the most effective containment measures, then emerging technology will be the most effective tool for that.
"In pre-COVID-19, ICT dominated the world economy. Over 40 per cent of one hundred most valuable brands in the world are digital companies, as well as the top five on the list. Many businesses were going digital but with some level of resistance.
"Meanwhile, in a post-pandemic era, the world will be forced into the fourth Industrial revolution where everything will be digitalized," the DG concluded.
2021 ATU Africa Innovation Challenge Launched, As Africa ICT Innovators Poised To Benefit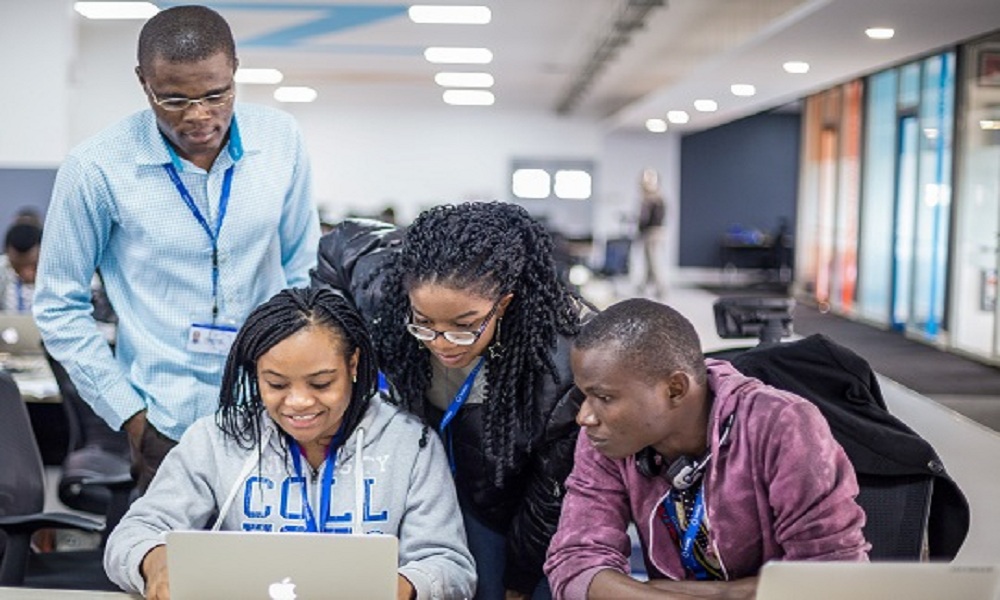 The second edition of the ATU Africa Innovation Challenge was Tuesday launched by the African Telecommunications Union (ATU).
ATU made the announcement in Nairobi-Kenya, in a virtual ceremony hosted with competition partner-the International Telecommunications Union (ITU), according to a report by Kachwanya.
Secretary-General of the ATU, Mr John Omo, while announcing the initiative, said: "This initiative will be instrumental in supporting institutional solutions that will boost innovation in Africa and address some of the challenges facing the African community."
The ATU Africa Innovation Challenge is a programme that seeks to provide both short and long-term solutions and opportunities to the African Youth.
This year's competition, themed, "Best ecosystem practices in Africa enabling youth ICT innovation," will run from 15th June to 28th September 2021.
The competition, sponsored by Huawei Technologies Limited (title sponsor) and Intel Corporation, is open to all ecosystem stakeholders such as regulatory authorities, entrepreneurial support organizations, incubators, accelerators, or institutions such as colleges or universities from Africa.
African organisations and institutions that have created an enabling environment for youth ICT innovations to thrive are eligible to participate.
The winning entity will be awarded USD 10, 000 aside from their practice gaining recognition as the best ecosystem practice in Africa enabling youth ICT innovation.
"I want to thank our sponsors especially the headline sponsor, Huawei, for once again demonstrating their commitment to promote innovation and the wider ecosystem in Africa," said John Omo.
Honourable Dr. Peya Mushelenga, Minister of Information and Communication Technology, Namibia, who was the chief guest for the event, applauded the two organizations for the initiative and acknowledged the significance of public-private partnerships in promoting development.
"The collaboration between ATU, Huawei, and other partners is a tool delivered to our hands. Let us use it to generate sustained economic growth in Africa," he said.
"ITU is proud and pleased to partner with ATU for this particular Challenge as it aligns with our vision for inclusion of youth in digital transformation.
"Youth innovators are centrally placed to ensure the sustainability of innovation in Africa, and they need an enabling environment that fosters and nurtures innovation for them to thrive," said Mr. Stephen Bereaux from ITU, a specialized United Nations agency responsible for all matters related to information and communication technologies.
The inaugural ATU Africa Innovation Challenge that took place in 2020 recognized and awarded 11 finalists across Africa who had developed mobile applications helpful in benefiting Africa's fight against COVID-19 and its effects.
Egypt's Mai Nagy topped the competition, followed by Mr. Abdinoor Yerrow from Kenya and Ms. Bequerelle Matemtsap Mbou from Cameroon. Other countries that made it to the top 11 were Zimbabwe, Senegal, Lesotho, Nigeria, the Democratic Republic of the Congo, Benin, and Tanzania.
Reflecting on the first Innovation Challenge and the anticipated benefits of the second innovation Challenge, the title sponsor for the Challenge for two years in a row, Mr Samuel Chen, Vice President for Huawei Southern Africa Region, highlighted the strong partnership with ATU.
He noted that "Huawei is committed to developing innovations that bring the benefits of technology to all alongside supporting and enabling innovation and digital ecosystem development in Africa by Africans through training and partnerships alongside infrastructure and digital services."
Participants will be required to submit (via the ATU website, www.atuuat.africa) a unique practice that has created an enabling environment for youth ICT innovation to thrive together with success stories of two innovators that are beneficiaries of the practice.
The practice must be an original idea/concept developed by the ecosystem stakeholder and must have been successfully implemented (and running) for a minimum of one year. It can be in the form of a policy, an initiative, or a programme.
54gene Wins World Economic Forum 'Technology Pioneer' Award
The World Economic Forum announced its selection of the 100 most promising Technology Pioneers of 2021 – companies that are shaping industries from healthcare to retail and many more.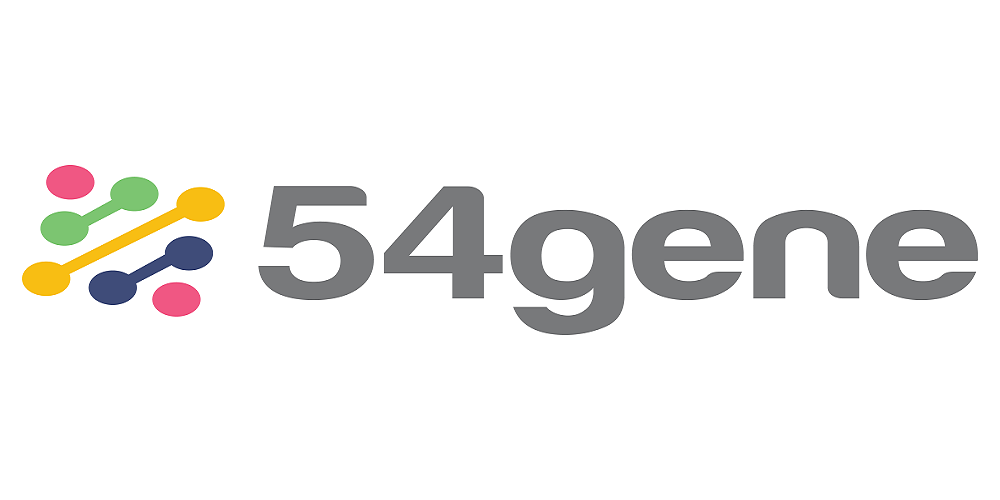 54gene, the health technology company deriving insights from the world's most diverse populations to solve some of healthcare's biggest challenges, was selected among hundreds of candidates as one of the World Economic Forum's "Technology Pioneers."
Founded in 2019, the company generates genetic insights from research cohorts in the world's most diverse populations to improve the development, availability and efficacy of therapeutics and diagnostics that will prove beneficial to all populations.
The World Economic Forum's Technology Pioneers are early to growth-stage companies from around the world that are involved in the use of new technologies and innovation that are poised to have a significant impact on business and society.
With their selection as a Technology Pioneer, CEO of 54gene, Dr. Abasi Ene-Obong will be invited to participate in the World Economic Forum activities, events and discussions throughout the year. 54gene will also contribute to Forum initiatives over the next two years, working with global leaders to help address key industry and societal issues.
"We're excited to welcome 54gene to our 2021 cohort of Technology Pioneers," says Susan Nesbitt, Head of the Global Innovators Community, World Economic Forum.
"54gene and its fellow pioneers are developing technologies that can help society solve some of its most pressing issues. We look forward to their contribution to the World Economic Forum in its commitment to improving the state of the world."
"It is truly an honour to be recognised as a Technology Pioneer by the World Economic Forum," said 54gene's Dr. Abasi Ene-Obong.
"This is testament to the outstanding collective output of the 54gene team to address global health disparities and to imagine a world where precision medicine applies equally to all irrespective of one's geographical location or economic status. There's a long journey ahead and we look forward to continuing to collaborate and innovate with other mission-driven organizations all over the world.
For the first time in the community's history, over 30% of the cohort is led by women. The firms also come from regions all around the world, extending their community far beyond Silicon Valley. This year's cohort includes start-ups from 26 economies, with UAE, El Salvador, Ethiopia and Zimbabwe represented for the first time.
The diversity of these companies extends to their innovations as well. 2021 Tech Pioneer firms are shaping the future by advancing technologies such as AI, IoT, robotics, blockchain, biotechnology and many more. The full list of Technology Pioneers can be found here.
Technology Pioneers have been selected based on the community's selection criteria, which includes innovation, impact and leadership as well as the company's relevance with the World Economic Forum's Platforms.
Salient Advisory Seeks Support For African Healthtech Innovators
A new report by Salient Advisory calls for support to enable African healthtech innovators to accelerate impact and deliver at scale.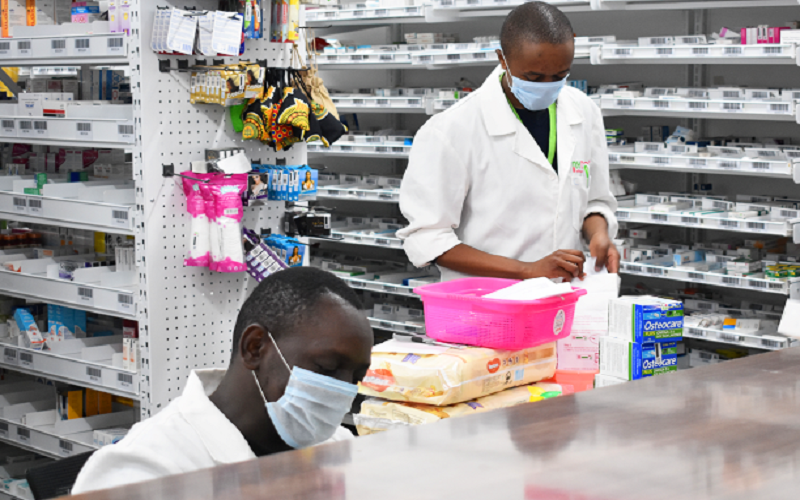 Healthcare consulting firm, Salient Advisory, has launched a healthcare report calling on donor agencies and governments and impacting investors to accelerate the impact and scale of African health-tech innovators working in the supply chain.
The report, funded by the Bill and Melinda Gates Foundation and titled, "Innovations in Health Product Distribution in Sub-Saharan Africa," sets out a series of actionable recommendations for global health actors.
As a result of COVID-19, innovative approaches to distributing medicines are growing. The report engaged with 61 of these health-tech innovators, including Mymedicines.com, Shelf Life, RxAll, MYDAWA, Pronov.
Data can now reveal a consistent expansion in the ecosystem of tech-enabled supply chain companies within sub-Saharan Africa, primarily driven by companies in Ghana, Nigeria and Kenya.
The findings show a more than 100% increase in technology-enabled business models since 2018, as these companies work to change how healthcare products are distributed.
Of the companies surveyed, 53% reported hoping to support the distribution of COVID-19 vaccines by providing trusted information, track-and-trace services, supporting last-mile delivery and aiding in vaccine administration.
Propelled by COVID-19, businesses that pair telemedicine with product delivery are the most common offerings among new entrants.
For the first time, the number of innovators that report operating in both urban and rural areas [49%] surpassed those operating exclusively in urban areas [48%], driving scale, impact and profitability.
As businesses continue to respond to COVID-19, the report calls for more to be done to support, nurture, fund and provide infrastructure access to innovators across Africa who can have a positive and impactful effect on the health care systems.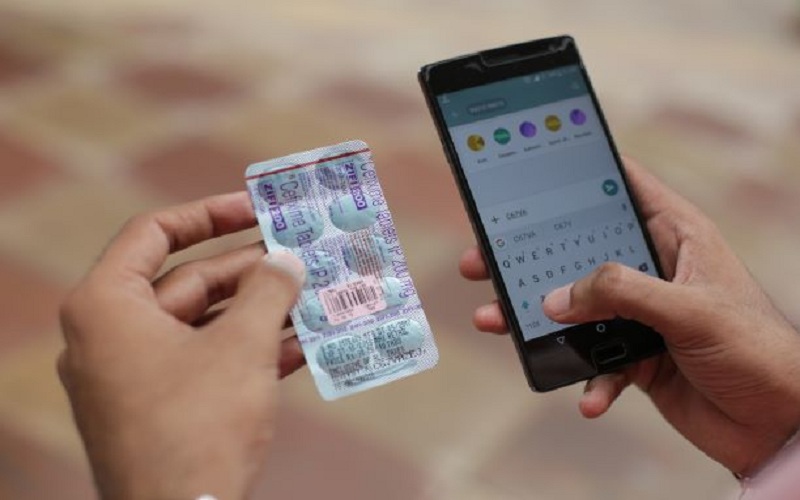 Building on these challenges, Salient's key recommendations for global health actors therefore include:
-Reshaping investment ecosystems to ensure more equitable funding and professionalized support is accessible to high-potential African founders, including female founders and innovators in francophone Africa.
-Catalyzing partnerships between the innovators, NGOs, industry, and governments enable the distribution of publicly subsidized products through locally-grown, tech-driven platforms, especially in rural areas.
-Increasing access to affordable working capital and mechanisms to enable innovators to offer low-cost onward lending to their customers.
-Reviewing, developing and harmonizing regulations for telemedicine providers and innovators offering digitally enabled direct-to-consumer distribution of medicines.
Speaking on the launch of the report, Remi Adeseun, Director at Salient, commented: "In our conversations with African innovators, it is clear the global pandemic has stimulated digital health care startups to develop innovative and commercially viable solutions that will transform health product distribution for consumers and providers alike.
"While technology-driven innovations continue to grow, our report has highlighted many constraints faced by innovators across the continent, including lack of access to capital and un-harmonized regulatory environments.
"Salient is now calling on all global health players, but in particular, those who operate across Africa, to move quickly to engage high-potential innovations, to build health care supply chains of the future."
Cheikh Oumar Seydi, Director, Africa, at the Bill and Melinda Gates Foundation, also noted: "The COVID-19 pandemic has impacted everyone in Africa, and in response governments, the private sector, donors, and health workers have stepped up.
"This new survey shows that sub-Saharan Africa start-ups are keen to do more to support the distribution of essential medicines and vaccines and are already investing in the technology to do so.
"As we work to deliver a fair and equitable approach, we must leverage partnerships and collaborate sector to sector, locally and internationally, to strengthen health care systems and achieve universal health coverage."