Sophos Provides Qualcomm Snapdragon Compute Platforms With Intercept X-Powered 5G PC Cybersecurity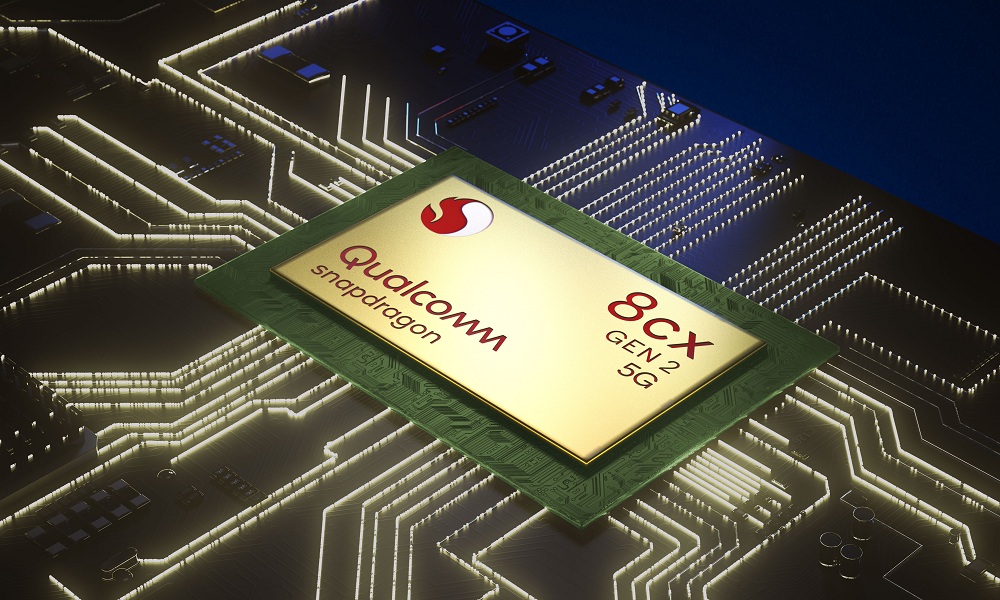 Sophos, a global leader in next-generation cybersecurity, has announced its plans to provide Sophos Intercept X endpoint protection for 5G PCs powered by Qualcomm® Snapdragon™ compute platforms from Qualcomm Technologies, Inc.
As a worldwide leader in next-generation cybersecurity, Sophos protects more than 400,000 organizations of all sizes in more than 150 countries from today's most advanced cyber threats.
The combination of Sophos Intercept X with Snapdragon compute platforms will provide users with next-generation security through an always-on, always-connected PC environment.
Snapdragon compute platforms enabling 5G connectivity build on smartphone technology to deliver premium performance and efficiency to 4G and 5G cellular-connected thin and light fanless laptops.
Sophos Intercept X is designed to protect advanced computing systems and endpoints, stopping the latest cybersecurity threats with deep learning AI and anti-ransomware capabilities.
Sophos expects Intercept X for Snapdragon compute platforms to be available in the second half of 2021.
Joe Levy, chief technology officer, Sophos said, "An always-on, always-connected, interactive computing environment that combines smartphone and PC technology delivers unique security capabilities and opportunities.
"Mobile devices historically have experienced far fewer security incidents than PCs powered by traditional architectures. It's certainly not because they aren't ubiquitous, but rather because of their modern architecture that offers overall predictability relative to PCs, enabling application vendors to design high-performance and secure software.
"Snapdragon compute platforms mark a major step forward because they provide all the utility and performance of a PC, but with many of the benefits associated with modern mobile computing devices. Security loves predictability, and Sophos is excited to be a part of securing this next-generation computing platform."
DigitalTimesNG understands that Sophos Intercept X will also Leverage Connected Standby for continuous communication with a fleet of Snapdragon-powered PCs so that security investigations have fewer unknowns as data won't be missed due to devices being offline.
It will also use AI acceleration through the Qualcomm® AI Engine to compile increasingly AI-dependent software real-time on a device with optimizations to run faster and more power-efficient, which is important when devices are running on a battery.
It will harness the hardware-level root of trust to ascertain device and cryptographic integrity in order to create strong identity bindings.
Miguel Nunes, senior director, Product Management at Qualcomm Technologies, Inc said, "Now, in addition to enabling always on, always connected PC experiences, our 5G-enabled Snapdragon compute platforms bring next-generation security innovation rooted in our advanced AI and 5G connectivity capabilities.
"By working with Sophos, we are taking on-device security to a new level by enhancing their industry-leading endpoint protection with AI accelerated threat detection on our solutions.
"We're excited for Sophos to transform computing with next-generation enterprise-grade security on 5G powered Snapdragon compute platforms."
Powered by SophosLabs and SophosAI – a global threat intelligence and data science team – Sophos' cloud-native and AI-powered solutions secure endpoints (laptops, servers and mobile devices) and networks against evolving cyberattack techniques, including ransomware, malware, exploits, data exfiltration, active-adversary breaches, phishing, and more.
Sophos Central, a cloud-native management platform, integrates Sophos' entire portfolio of next-generation products, including the Intercept X endpoint solution and the XG next-generation firewall, into a single "synchronized security" system accessible through a set of APIs.
Sophos has been driving a transition to next-generation cybersecurity, leveraging advanced capabilities in cloud, machine learning, APIs, automation, managed threat response, and more, to deliver enterprise-grade protection to any size organization.
Qualcomm on the other hand is the world's leading wireless technology innovator and the driving force behind the development, launch, and expansion of 5G.
MTN's Funso Aina Wins SABRE IN2 'Innovator Of The Year' Award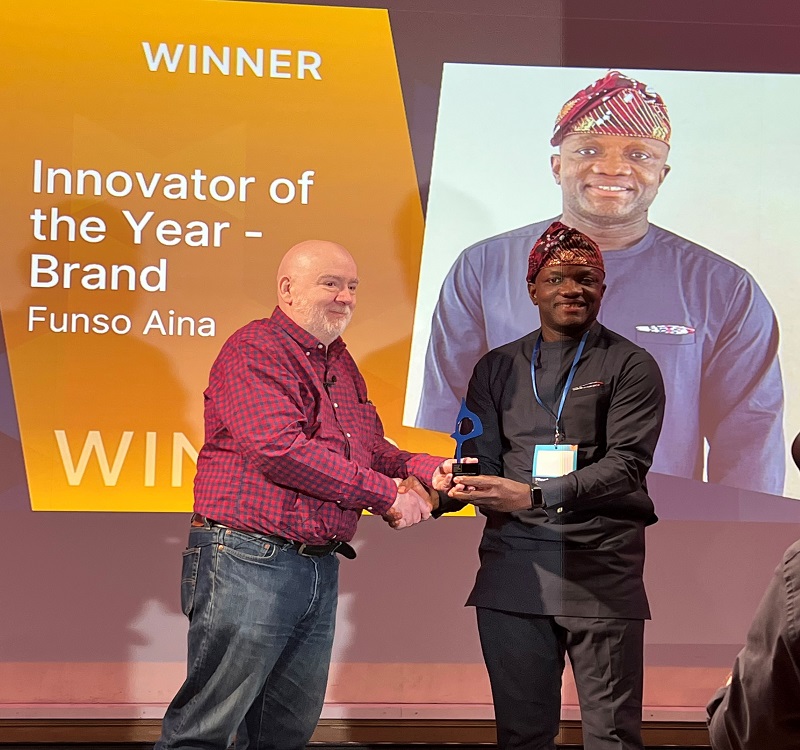 Funso Aina, MTN Nigeria's Senior Manager, External Relations, and one of Africa's most decorated media and public relations professionals, has been announced 'Innovator of the Year' in the brands' category at the highly respected SABRE IN2 awards.  
Awarded since 2013, the SABRE IN2 awards recognise excellent work that highlights the expanding scope of the PR profession, from content creation to the evaluation process using data and analytics to inform, enhance and evaluate campaign successes across the globe.
Aina's recognition was announced by Provoke Media on February 15, 2023.
The award was presented at the PRovoke EMEA Summit in Gesellschaftshaus Palmengarten Frankfurt, Germany on Thursday, March 23, 2023.
CEO & Editor-in-chief, PRovoke Media, Arun Sudhaman said, "The media and communications industry is in the age of convergence, with every discipline demonstrating decent impressions to be most valuable to organisations and agencies.
The innovation SABRE awards recognise groundbreaking campaigns- having factual data analysis and implemented with the use of technology for evaluation by industry leaders. The award category spotlights professionals in agencies and brands that empower and enable reputation excellence within their organisations."
This innovation award is a testament to Funso's trailblazing efforts in media relations, through MTN Nigeria's Media Innovation Programme (MIP): a six-month certificate programme for Nigerian media practitioners to increase the knowledge and skill base of the participants, help them understand the changing media landscape and how to effectively use technology to create impactful media content in the country and Africa at large.
During the study, 20 media practitioners from various media sectors engaged in capacity-building sessions to stir up their innovations and improve ways of practice to create sustainability in the industry.
This was apparent in their study trip to the University of Witwatersrand, South Africa, where the participants engaged in interactive sessions on creativity and innovation, explored opportunities in the media business and brainstormed on solutions to some of the challenges to successfully running media businesses in Africa.
Funso, a member of the Nigerian Institute of Public Relations (NIPR), and a corporate communication professional with over two decades of experience emerged top across Europe, the Middle East and the African region (EMEA). He was named 'Most Influential Public relations professional in Nigeria' by the industry regulator, NIPR in 2022.
Aina says: "I am grateful for the recognition from SABRE and its dedication to acknowledging exceptional content produced by modern PR professionals. This award is inspiring for all of us at MTN; it emboldens our commitment to improving the media landscape and implementing our 'Good Together' initiative. I am convinced we still have feats to achieve in the industry, and with strategic thinking, we will cover even more grounds."
Funso Aina has close to three decades of work experience in journalism, cultural diplomacy and telecommunications. He has various competencies and hands-on experience in public relations, corporate communications, media relations, public affairs and reputation and crisis management. He is a Fellow of the prestigious US State Department's International Visitors Programme (IVP) and the British Commonwealth Press Union (CPU).
Before joining MTN Nigeria in 2009, he was Communications Manager of the British Council, Chief Correspondent at Punch newspapers, Assistant Editor with The Nation newspapers and Senior Reporter with Independent Communications Network Limited (ICNL), publishers of The News, Tempo magazines and PM newspapers.
He holds a Bachelor of Arts degree in History (University of Ilorin, 1992) and a Master's degree in International Relations (Obafemi Awolowo University, Ile-Ife, 1998).
ICSFS Receives Information Security Management System ISO/IEC 27001 Certification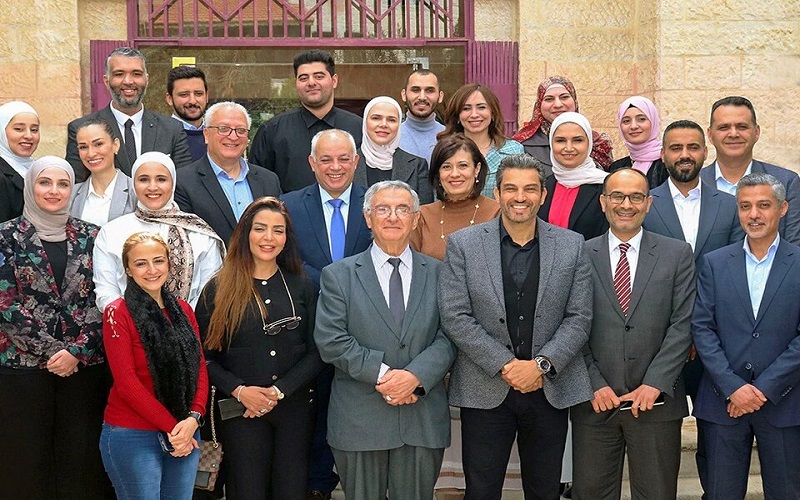 ICS Financial Systems Ltd, (ICSFS), the global software and services provider for banks and financial institutions, was awarded the Information Security Management System (ISMS) ISO/IEC 27001 Standard Certification for the Data Centre, IT Department, and ICS BANKS Banking Software Solution Services in February of 2023, recognizing the company's adherence to the highest standards of information security.
ISO/IEC 27001 is the world's best known Internationally respected independent information security management standard, focused on providing highly effective and integrated frameworks for the standardization of information security protocols and setting systematic, rigorous, and improved information security policies.
Digital Times Nigeria understands that the Compliance audit covered several areas including data centre security, information security policies, procedures, and controls, as well as Information Security Management Standards, subjecting the protocols and processes carried out by the Data Centre, IT departments, and ICS BANKS integrated solutions and digital platform services to thorough examination and refinement, placing best practice procedures, as well as enhancing the resilience and responsiveness of potential security events.
Ghassan Sarsak, CIO, ICS Financial Systems Ltd said, "Achieving ISO/IEC 27001 demonstrates ICSFS's commitment to building and delivering secure products and solutions by adopting internationally recognized security standards and best practices throughout the software development lifecycle (SDLC) to address risk and meet compliance and regulatory requirements.
"The phenomenon of the current global digitalization of most banks' financial services and the collaboration with emerging fintech players make it essential to adopt the best security standards and to constantly maintain vigilant security monitoring to detect and respond to security events.
"Becoming ISO/IEC 27001 certified is a significant step forward in our capacity to continuously assess the cybersecurity challenges for banks and financial institutions and how vital compliance is to our clients and their businesses."
Wael Malkawi, Executive Director, ICS Financial Systems Ltd stated: "As a prominent provider of Banking, Financial, and digital platform solutions; cybersecurity is the bedrock of our credibility and solid reputation. The achievement of the ISO/IEC 27001 certification represents a significant milestone for ICSFS and reinforces the company's commitment to delivering world-class banking software solutions.
"This certification is a testament to our continued commitment to providing secure and reliable banking software solutions for our clients, giving them the confidence to focus on their core business operations, particularly in this disruptive digital era."
Dr. Samir Abu Tahoun, Co-Founder & CEO of Security Management Technology Group (SMT) noted: "We would like to congratulate ICSFS for successfully completing all the standard requirements and obtaining the ISO 27001 certification for their Information Security Management System (ISMS).
"SMT Group team is grateful to be a part of the successful implementation of the ISO 27001 certification, this couldn't be accomplished without the cooperation of all ICSFS team members and their management support.
"Businesses nowadays are under intense pressure to adequately protect the information entrusted to them in light of recent Cybersecurity incidents. The ISO 27001 certification confirms that a company has met the international standard for establishing, implementing, maintaining, and constantly improving ISMS.
"Delivering the highest standard of service to our clients is an integral part of our ethos and business operations. This certification is a testament to our commitment to this, and most importantly, to our colleagues and clients.
"Once again, we would like to express our sincere gratitude and appreciation for all the effort given through this project, it was our pleasure working with your esteemed company, and we look forward to more successful collaboration."
ICSFS invests in its software suites by utilising modern technology in launching new digital products, constructing a secured and agile integration, and keeping pace with new standards and regulations worldwide.
ICS BANKS software suite future-proofs banking activities by providing a broad range of features and capabilities with more agility and flexibility, to enrich customers' journey experience, hence improving the trust and confidentiality between the customer and the bank.
The software has always been a pioneer in utilising the latest technology to serve financial institutions. In addition to its embedded Service-Oriented-Architecture (SOA), the system can be deployed on-premises, hybrid, or cloud.
Hyperspace Technologies Unveils Keymaster VAULT
Keymaster VAULT is a Low-Cost, Near Field Communication (NFC) technology-Based Hardware Wallet for the African Market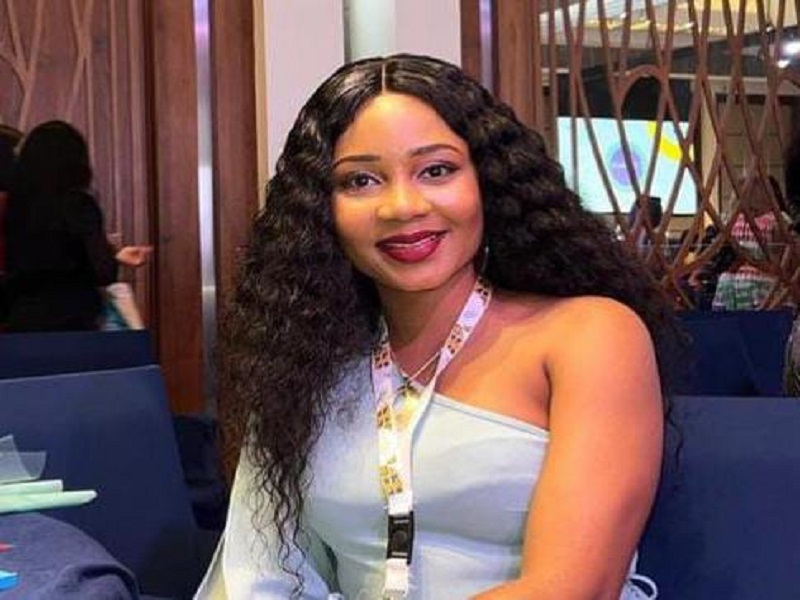 Hyperspace Technologies, a Lagos-based Web3 startup specializing in next-level smart security infrastructure and key management systems, Monday announced the launch of its groundbreaking product, the Keymaster VAULT.
Designed to cater to the African market, Keymaster VAULT is a secure, NFC-based hardware wallet that stores private keys offline, offering an affordable and user-friendly alternative to expensive and complicated traditional hardware wallets.
Leveraging the simplicity of Near Field Communication (NFC) technology, the Keymaster VAULT allows users to securely access their digital assets by merely tapping their NFC-enabled devices.
Digital Times Nigeria understands that this eliminates complex installation processes, making the wallet an ideal choice for both cryptocurrency novices and experienced users.
With offline storage of private keys, the wallet significantly reduces the risk of hacks and malware attacks associated with online storage.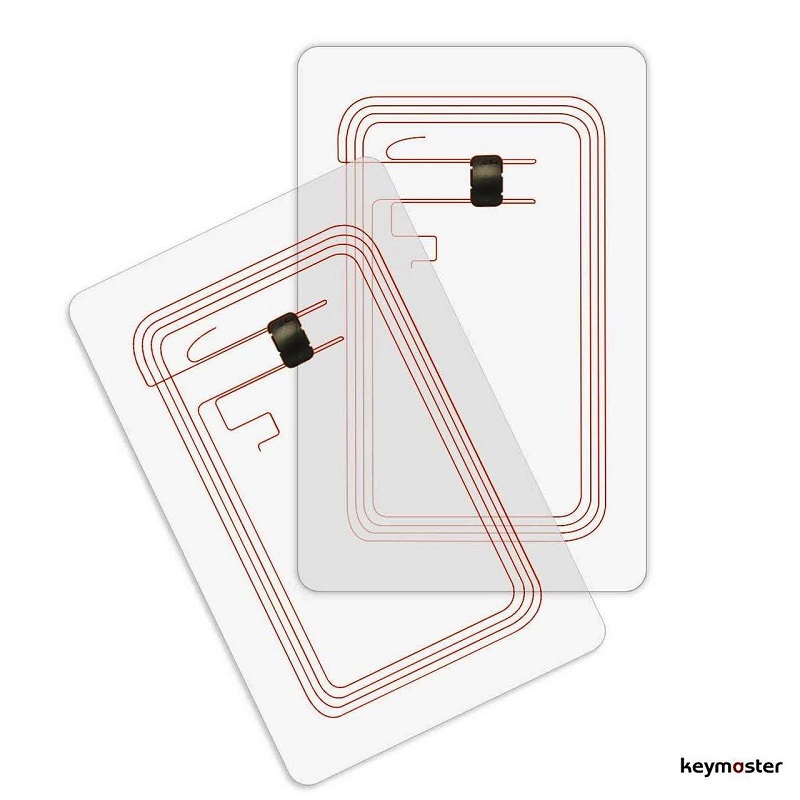 Chidera Anyanebechi, General Manager of Hyperspace Technologies said, "We wanted to create a wallet that combines the highest level of security with ease of use, making cryptocurrency storage accessible to a broader audience in Africa."
"The Keymaster VAULT not only provides an affordable solution but also offers enterprise clients the ability to leverage blockchain-based identity and access management, which we believe will be a game-changer in the industry," Anyanebechi explained.
The Keymaster VAULT's advanced encryption technology ensures the utmost security for users' digital assets.
Its compact design and portability make it a convenient choice for individuals and businesses looking to store their digital assets securely without breaking the bank or dealing with complicated setups.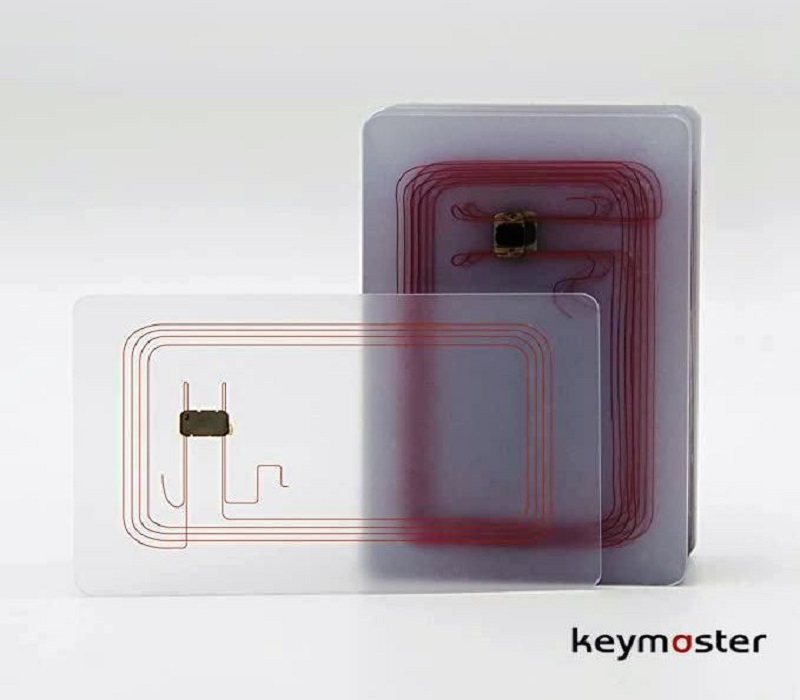 "The African market has long been underserved when it comes to secure and affordable hardware wallet solutions," added Anyanebechi.
"We are excited to bring the Keymaster VAULT to our customers and empower them with a hardware wallet that not only protects their digital assets but also opens doors for innovative applications in blockchain-based identity and access management."
The Keymaster VAULT is now available for purchase here, giving cryptocurrency enthusiasts and enterprise clients across Africa a secure, affordable, and user-friendly hardware wallet solution.